Coral-Inspired Makeup To Try This Season
BY The WMG Bride | 21 Jan, 2019 | 746 views | 4 min read
There's a delicious chill in the air and we think the best to celebrate is with a hot cup of Pumpkin Spiced Latte. While Starbucks got the drink down pat, Instagram's floored with the orangish-coppery hue.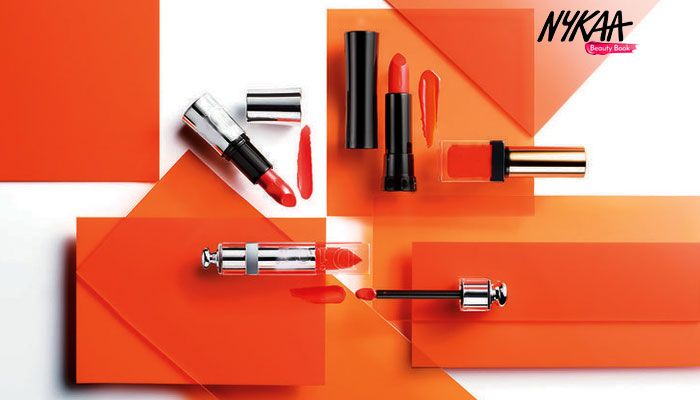 Not to be outdone, we've decided to conjure up five of the best Coral-inspired makeup looks trending on the 'Gram.
Call it Coral
In case you haven't noticed, the monochromatic makeup bug has bitten everyone,and just in time to bring in Autumn too. So, what better hue to mimic the change in season than with your very own version of Burnt Orange. Unleash fierceness, as you throw on a bold coral ombre pout, complete with an outline of subtle gold. Next, pair your pucker with a seriously rustic orange lid and don't skimp out on falsies either (for that extra va-va-voom!) Tie up the whole monotone look together with a hint of the same sultry shade on your cheeks, inner eye lids, and Cupids bow. Voila, you're crushin' it in coral.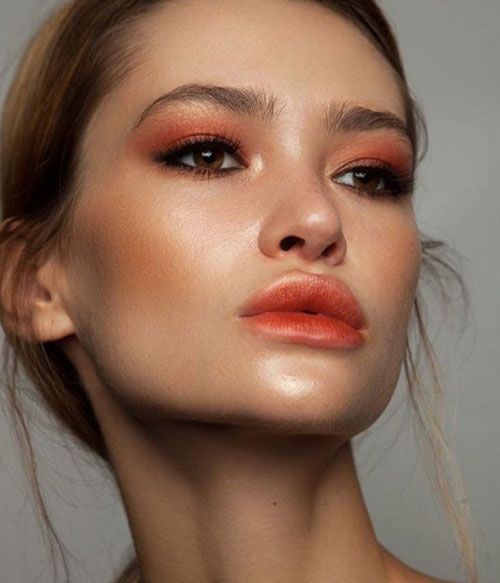 Stock Up On: I Heart Revolution Peach And Glow Palette,  Chambor Orosa Lip Perfection Lipstick - 523 Flamingo Orange 
Cut. Crease. Repeat
Can't choose between matte or shimmer? You don't have to anymore. Here's a version of sunset eyes that incorporates both textures in a standout technique – cut crease.  While the artistry looks almost impossible to replicate, trust us, it's easier than it seems. Start with a light pink eyeshadow as base on your socket and follow it up with a darker pink. Now, blend a dark maroon with most concentration on the crease.
Finish off the illusion with a mix of orangish-red only on the lid and add a dash of glitter along the crease to amp it up even further.
Pro tip: use tape for a sharper line before  starting out.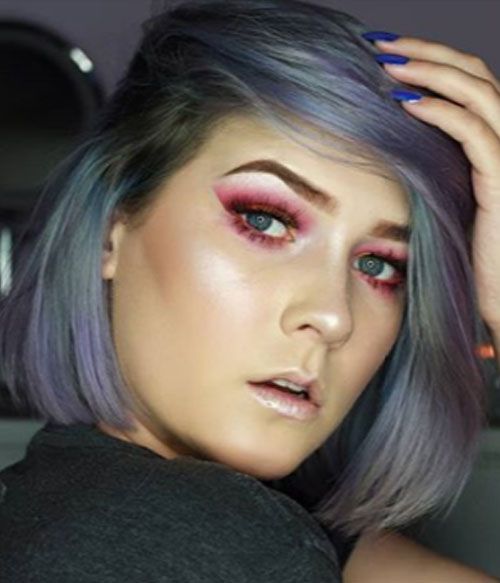 Stock Up On: Huda Beauty Rose Gold Palette – Remastered, Dazller Eterna Lustrous Lip Gloss - 501 Clear 
Orange is Back
Aren't ready to fully commit to Pumpkin-inspired makeup yet, here's an easy alternate to 'spice it up' using your existing eye shadow palette. Hooray, no exorbitantly-priced purchases needed. To start, grace your eyes with the usual smoky eye in brown. But instead of opting for a soft shade to keep it dull, turn up the drama (in the inner corner) with the loudest orange you can lay your hands on. Slaying the whole 'extremely-matte carrot-tinged' thing won't get simpler. Oh, and don't go too loud on your pout - keep it simple with a soft pastel pink. As bonus, sculpt and chisel away for one hella defined jawline.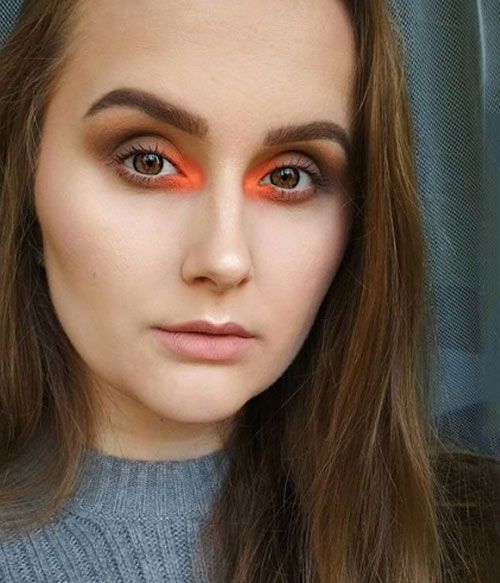 Stock Up On: Deborah Perfect Smokey Eye Palette - 07 Saffron, GlamGals Matte Eyeshadow – Orange 
Sunrise Surprise
PSL makeup takes on new meaning when "draping" steals the show. Of course, we all know the trend took over from contour, but in this post MUA @devonrosemu pushes the limits. Usually, the technique uses blush to add dimension to the face, but here color is added in one sweeping motion right from the inner eye corner all the way out, to high cheek bones. What truly makes this masterpiece cinch it, is skill in using complementing shades – orange and pink for a mesmerizing sunrise vibe. Stoked with the result? That glossy pout and straight AF liner doesn't go unnoticed. Try it out already.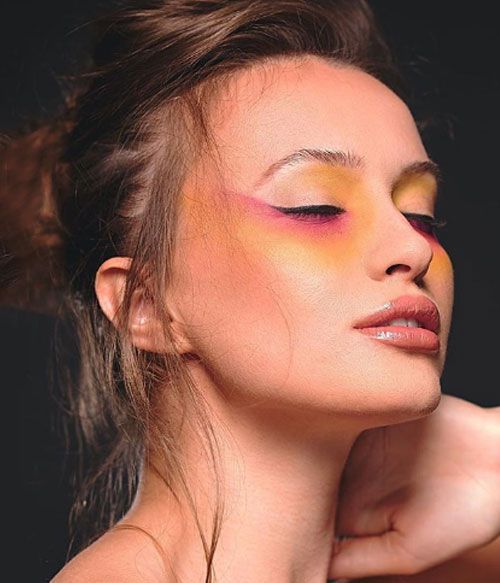 Stock Up On: Nicka K Duo Blush, Yves Rocher Felt Tip Liner - 12H
Spice-Spice, Baby
Cinnamon, nutmeg and five-spice all feature in this last look. Not the condiments, silly, just the shades. As yummy as this combo sounds, it's equally beautiful when mirrored. Sweep a light cinnamon-toned eye shadow on the entire socket and brush it onto your crease too. This will act as your base. Then, blend a bomb-esque gold in the middle to catch all that glitz and go all-out with a deeper brown on the outer corner.
Now, top it off with a transitioning copper tint and you're home. A stunning metallic rose gold on the lips will take this almost-holographic look to the next level in a single stroke.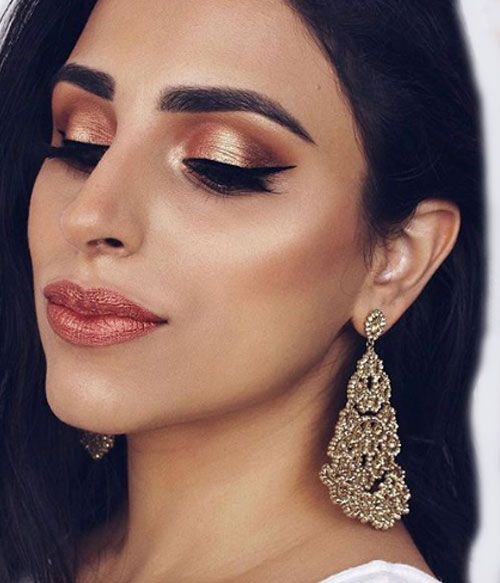 Stock Up On: L.A. Girl Metal Liquid Lipstick – Copper, PAC Mink Eye Lashes - M75