Cute & Meaningful Ways To Involve Your Grandparents At Your Wedding!
BY Sakshi Saxena | 08 Nov, 2018
Your grandparents are so so special, and if they are around, you should make sure you involve them in your wedding and make them feel super special! If you're looking for ways to do that, then here are some sweet ideas which will go a long way- some big, some small, but all cute and meaningful. Plus, there are some ideas here for those who aren't with you anymore as well!
Wear something made by your grandma!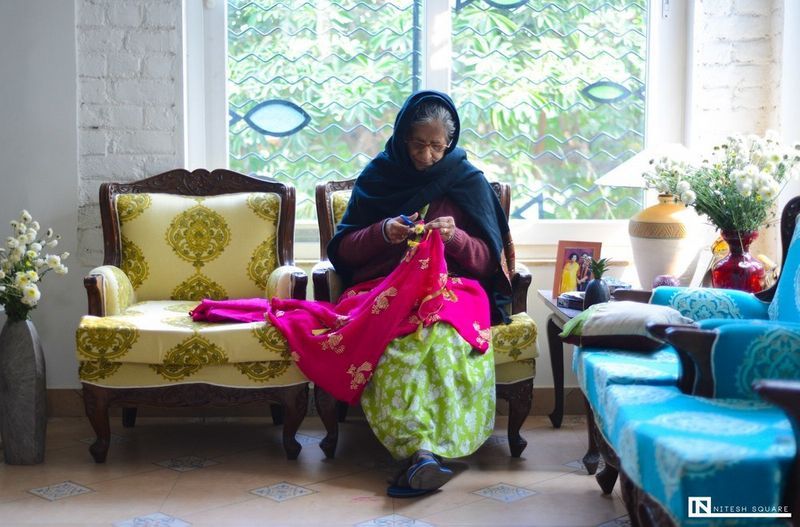 Image via Ananya & Siddharth (Delhi)
So this was a very cute idea! This bride wore a Benarasi lehenga, and the dupatta that she carried for her engagement was hand-stitched by her grandma! We think it's super cute and makes them feel loved and involved!
Have a smaller function in their backyard or garden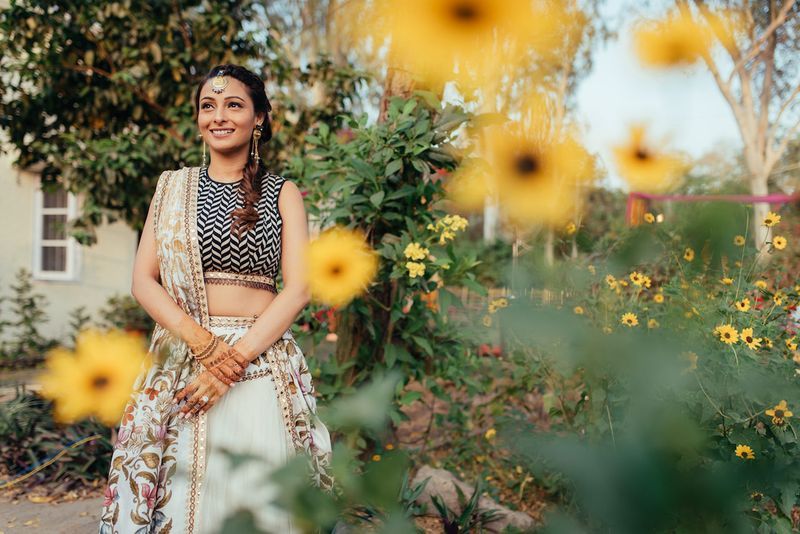 Image via Pracheta and Shrey's Wedding
So this bride had her Mehendi and Chura ceremony in her grandma's house, which is a great way to honour them and make them feel special! 
Wear one piece of her jewellery for any of the functions!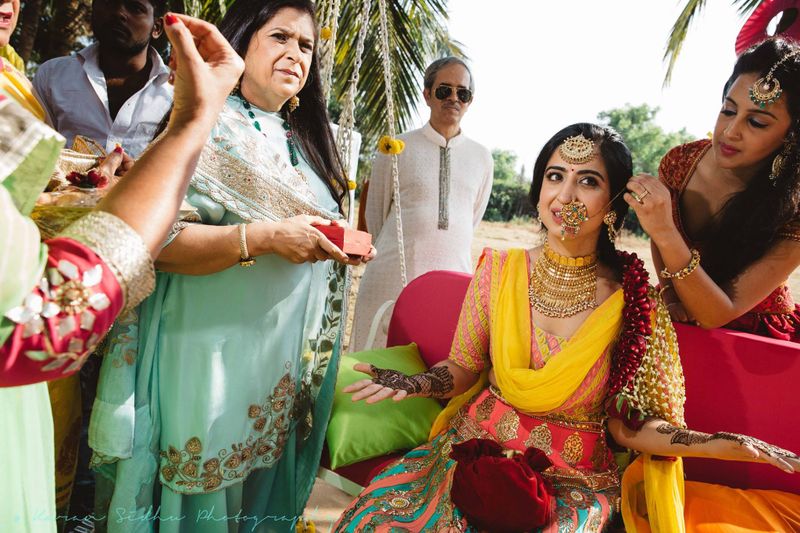 Image via Dhruv and Surabhi's Wedding
This bride wore her grandma's jewellery for her haldi and Chura ceremony, and even though its a very small gesture, we are sure made her all warm and fuzzy! Plus, how gorgeous is that Nath?
Or convert her jewellery to make something special out of it!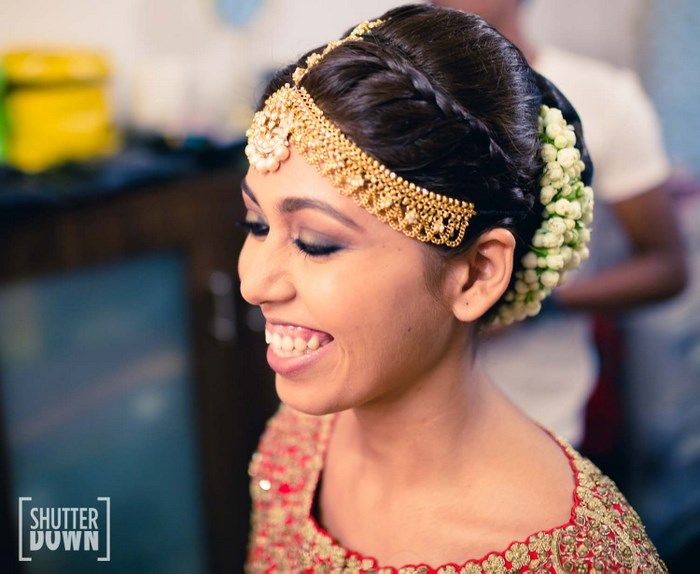 Image via Ankan and Neha's Wedding
So this bride had quite a cool idea! She wanted one statement piece and that was her mathapatti, which she created out of her grand mother's vintage anklet- isn't that special and very cool?
Wear one of her outfits- maybe something she wore on her own wedding!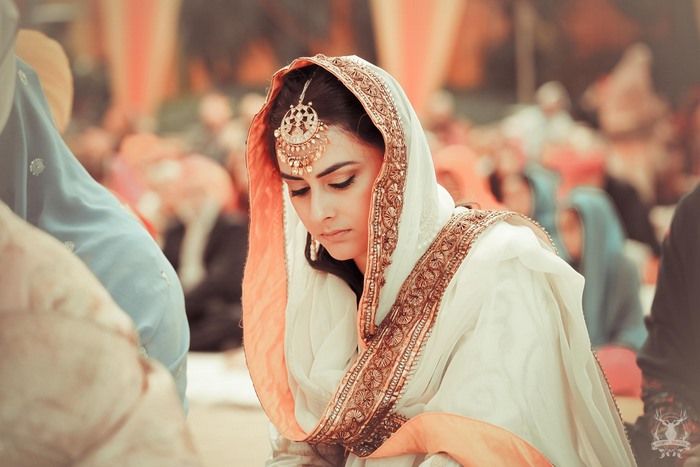 Image via Mannat and Nikhil's Wedding
This Real Bride wore a 100 + plus year old suit for her mehendi, woven in real gold, that's been passed down generations for years from her mum's side. It was something one of her great (read many greats) grandmother wore on her wedding day!
Or give her a meaningful gift on your wedding- something big or small!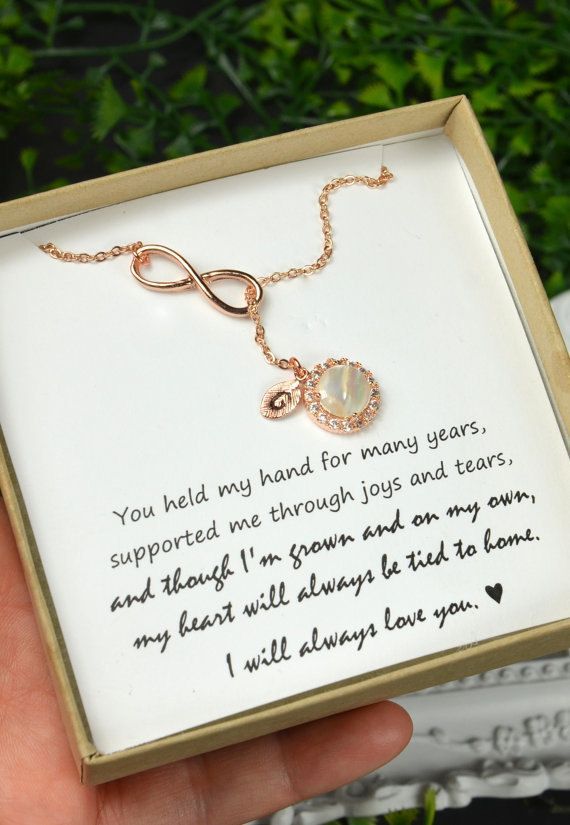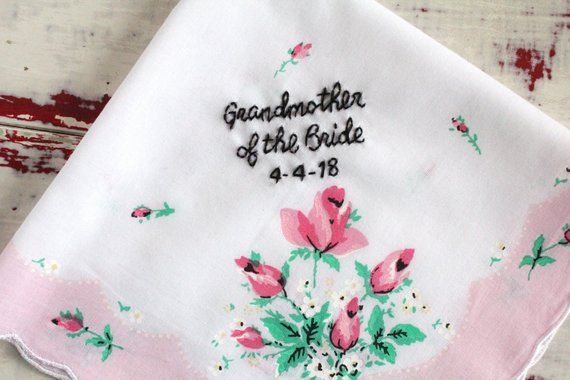 Image via Pinterest and Etsy
How cute is this idea? Give your granny a nice personalised gift which will make her feel super special!
Convert one of her sarees to wear on your Mehendi!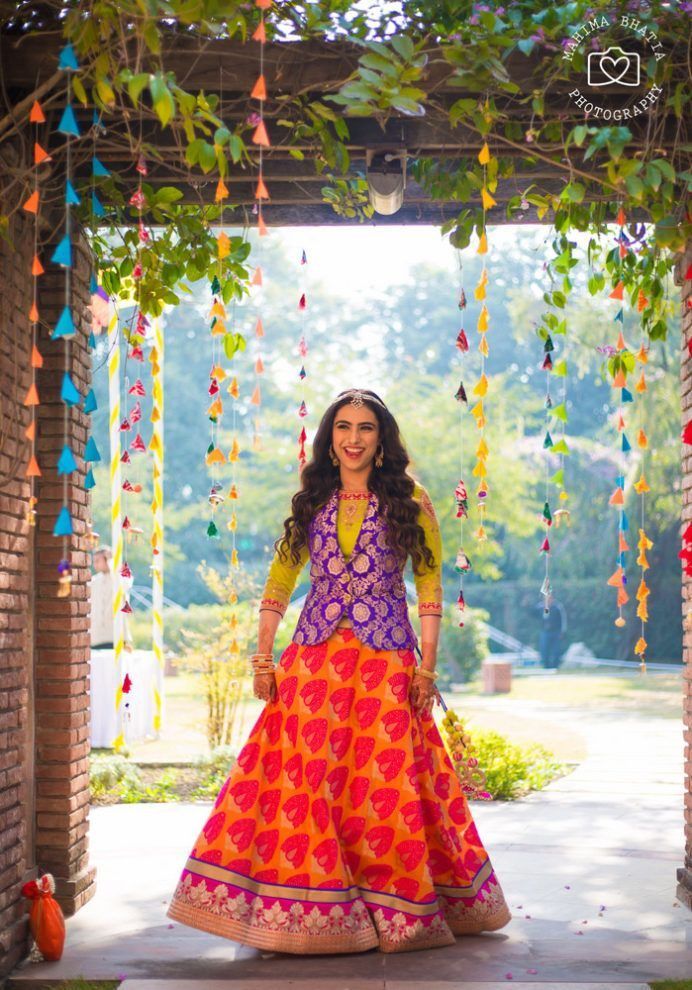 Image via Dayaneet and Rudy's Wedding
If you can't wear the same old school outfit, then convert it to something new! This Real Bride's Mehendi outfit was pretty special- it was created using her late grandmother's Benarasi brocade which she got made into a chic waistcoat and paired it with a bright skirt and a lime green blouse. 
Click the '3 generations' photograph
Don't forget to click a photo of you, your mom and grandmom, or you , your dad and grandad as a "3 generations in one frame" photo.
Or this cute idea!

Image via Iain and Jo
How cute is this idea? Get personalised robes for your mother and grandmother and make them click this cute photo- maybe with you in it too!
Walk down the aisle with them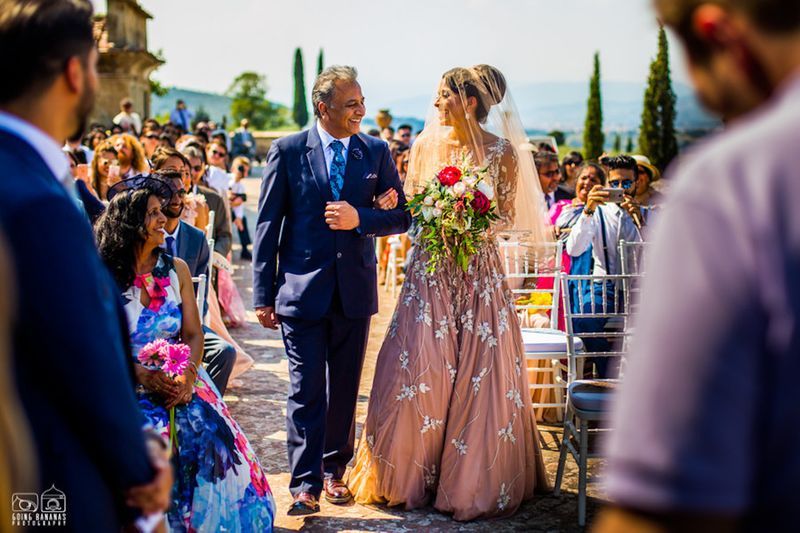 Image via Karishma and Sandeep's Wedding
This is the bride with her father, but you can do the same with your grandfather too, and both your grandparents can walk you down too- so sweet and special!
Or make your grandma one of your bridesmaids!
Image via Karan Sidhu Photography★ 5
Moms are super cool these days, getting involved in the bachelorette and all, so why not your granny especially if she's cool? 
Put their photo in your bridal bouquet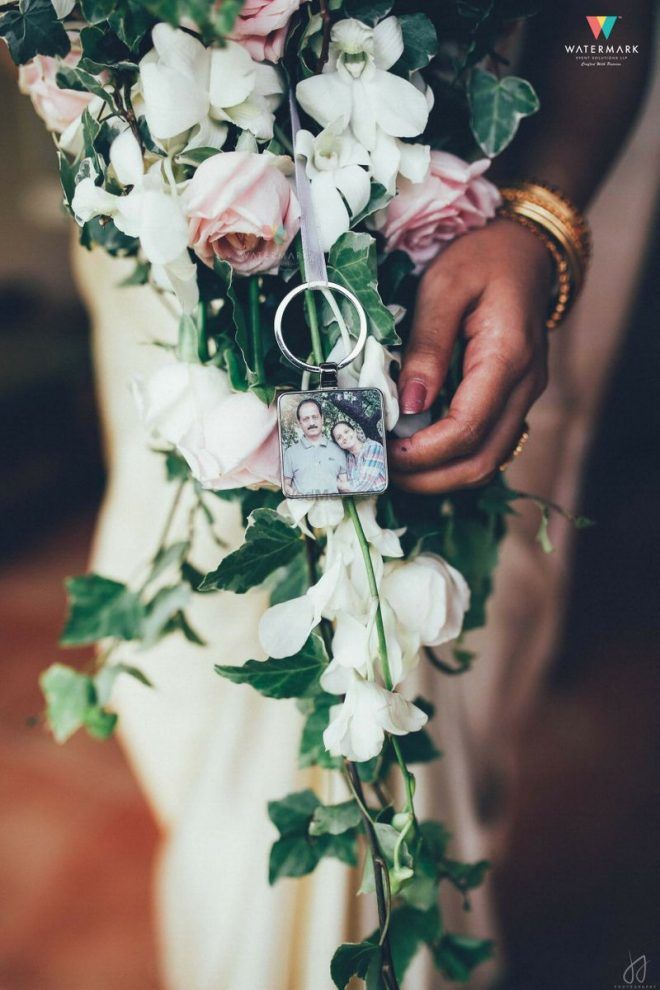 Image via Watermark Event Solutions★ 4.8
This is another great idea if your grandparents aren't around- involve them in a sweet way like this one!
Earmarked chairs for those who are not around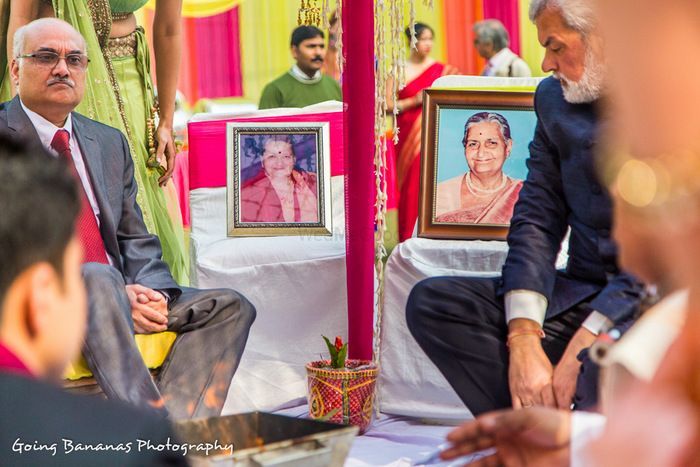 Image via Amit and Divyata (Delhi)
Earmarked chairs for those who aren't with you anymore- another sweet idea to remember them!
Or a table dedicated in their memory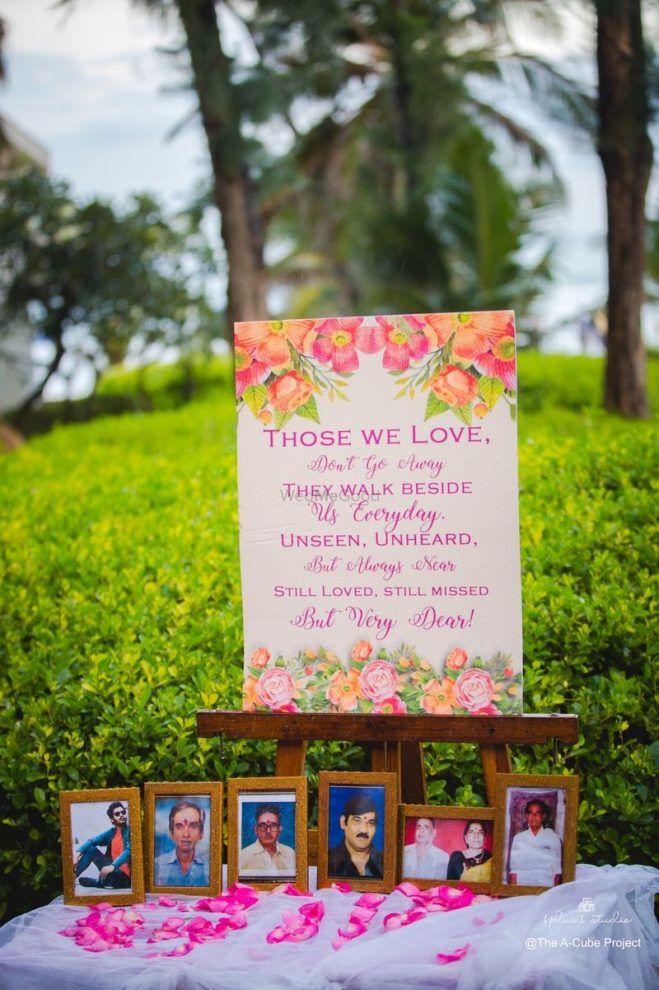 Image via The A-Cube Project★ 4.7
Dedicate a table to them- something sweet and special!
Messages to remember them by on your big day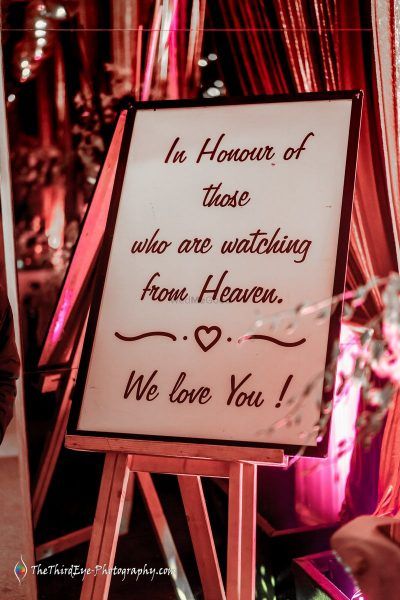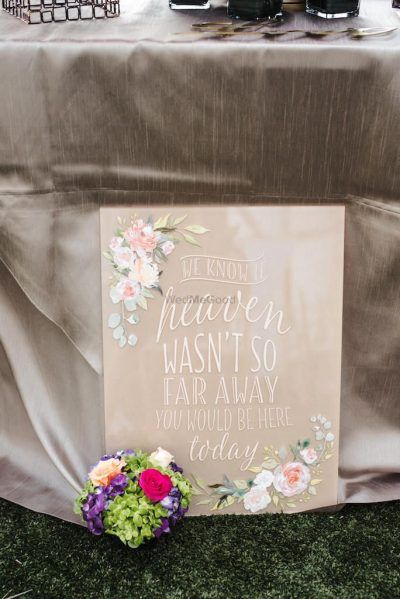 Image via Thara & Parashar (USA) and The Third Eye Photography★ 5
Just some cute messages around- its a small gesture that feels nice!