Dear Future Husband, Here's Everything I Want You To Do At Our Wedding Celebrations!
BY Soha | 06 Sep, 2019 | 4535 views | 2 min read
TBH I won't mind a Tiffany ring. Or a pair of Jimmy Choos. But winning my heart isn't all that tough. And expensive!
Only if men paid attention, they'd know the way to a girl's heart does not always involve swiping those credit cards. Because honey, she can easily buy all those things herself. It's really the effort that counts at the end of the day, even if it involves getting her a flower from your garden! But no, don't do that. Here're better ideas that I'm sure your girl secretly wants you to do at your wedding! 
Plan A Date Night Before The Wedding (And Make Sure You Keep Planning One Even After We Are Married!)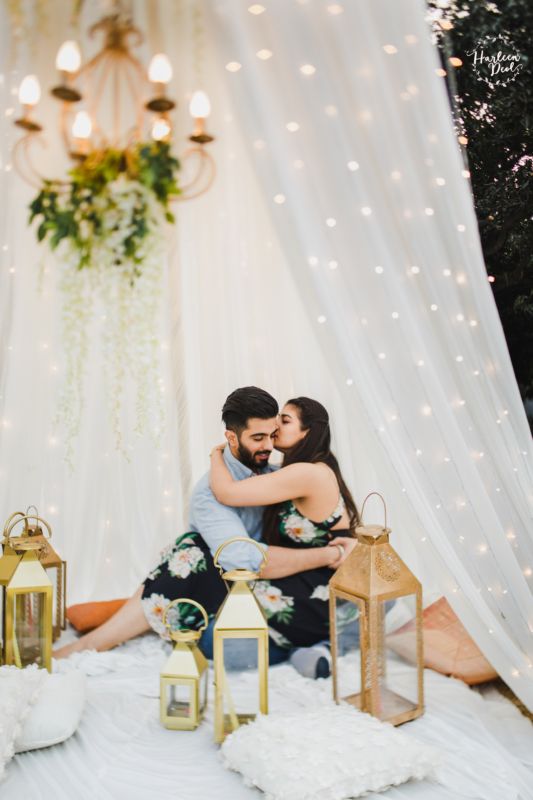 It may involve some chocolates, wine and a cute, Insta-worthy setup. Or even a movie-night at home with Pizzas and Coke will do- anything that helps us steal some 'us' time.
Surprise Her! ;)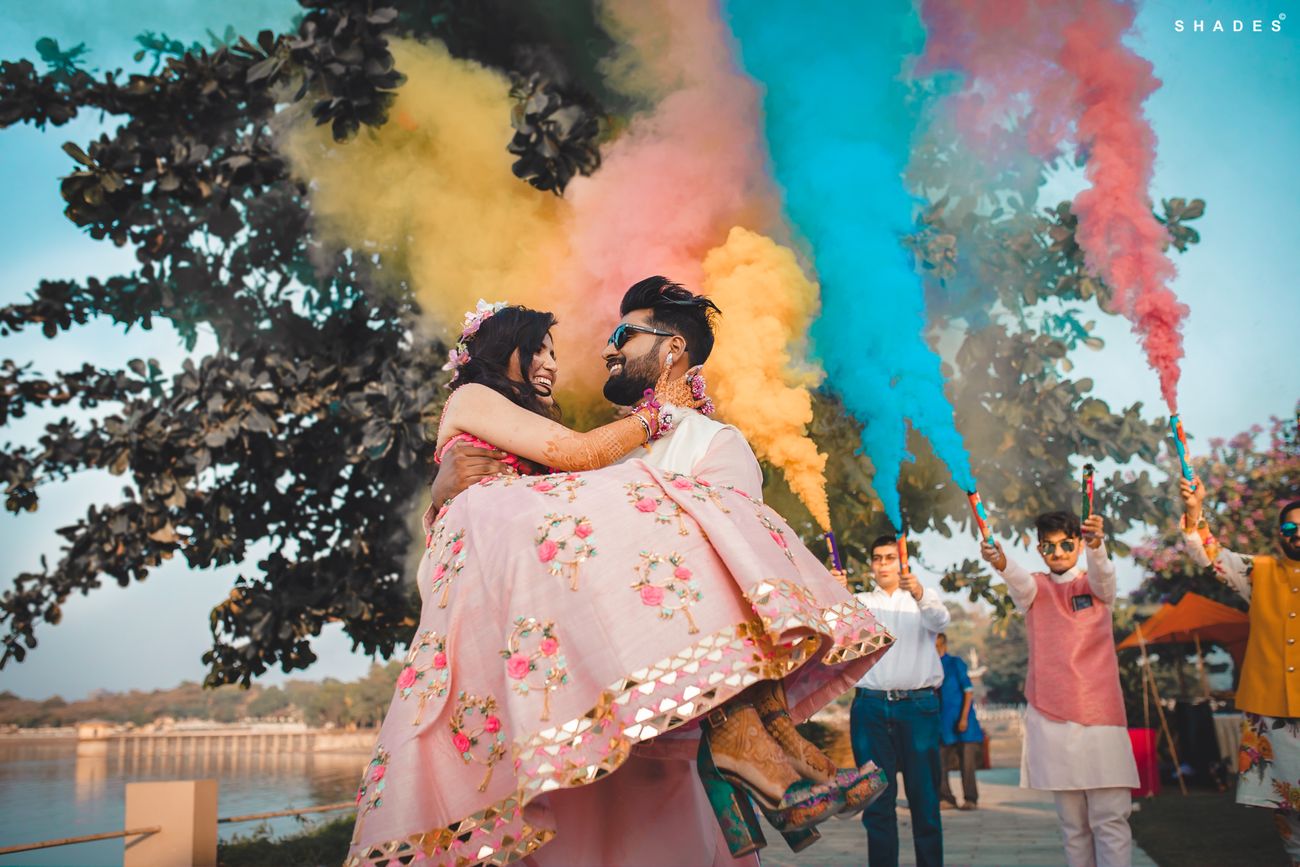 It's all about creating memories out of moments. And I sure wouldn't mind my Bollywood-moment. 
Let's Coordinate Our Outfits Whenever We Can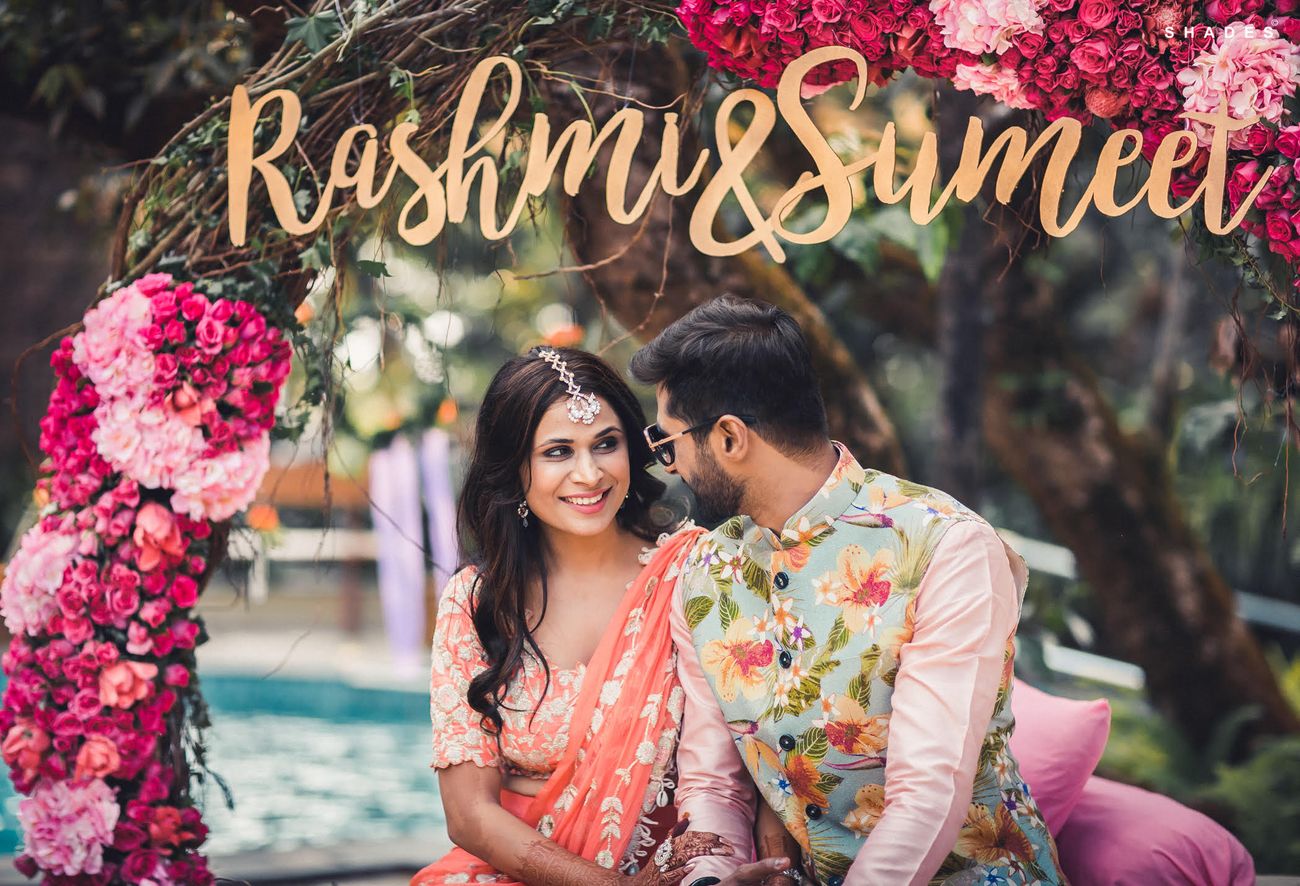 Everybody loves a perfectly-styled bride, but I want equal attention on you! Because what can be better than a couple that's styled to perfection?
Your Baraat Must Make Heads Turn!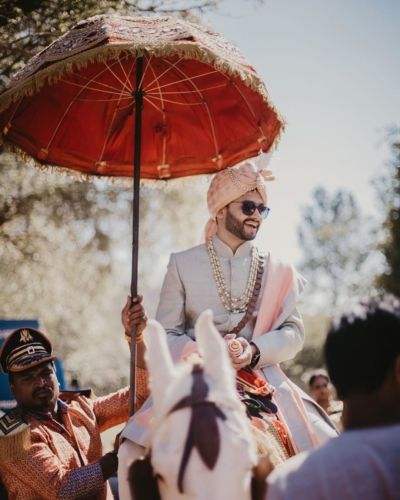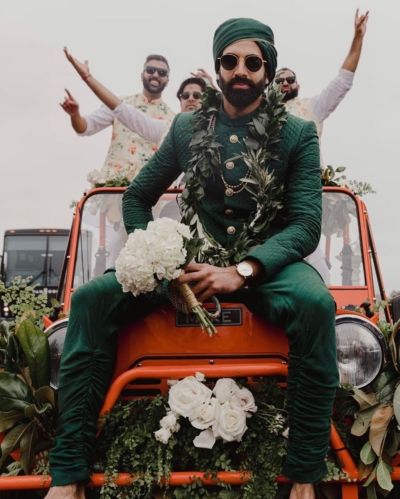 Shot by The Picture Patch Photography ★ 4.8 ; Mili Ghosh Photography ★ 5
Total eye candy, geddit?
Kiss And Tell!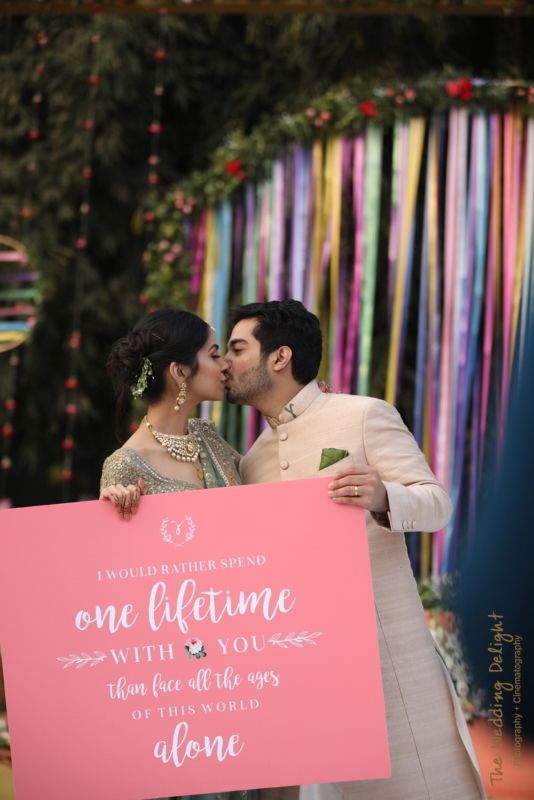 From Gautam & Mansha's wedding
#WANT: A guy who isn't afraid to kiss me while the world looks on! 
This Groom Made Our Hearts Flutter By Singing A Song For His Girl. *Hints, Anyone?*
We have a little crush on this singing groom who dedicated a song to his bride. Must accept, made us sob a little. Of course we love a man who's not afraid to tell the world he's in love!
And Then There Was This Groom Who Planned A Surprise Dance Performance For His Wife 
Those awkward bhangras and random twists won't work. Practice, my boy! And don't worry, I will join in on the craziness!