Decorators Reveal: The Biggest Trend That Will Dominate 2018!
BY Apoorva | 17 Apr, 2018 | 730 views | 4 min read
Every year brings in a new rush of décor elements and trends which rule the roost for that year. So what is the mantra for 2018? We asked our Wedding Décor experts to give us the insider secrets to the biggest décor trend that will dominate in 2018 and here is what they have to say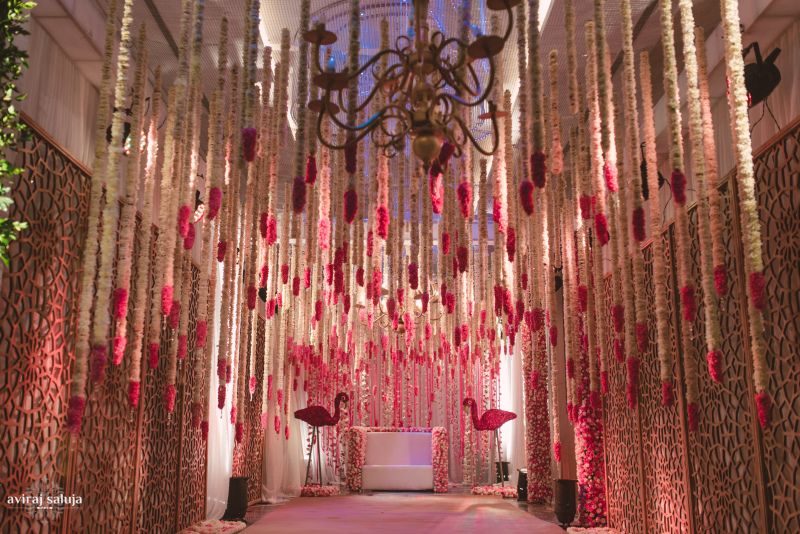 Image via Aviraj Saluja Wedding Photography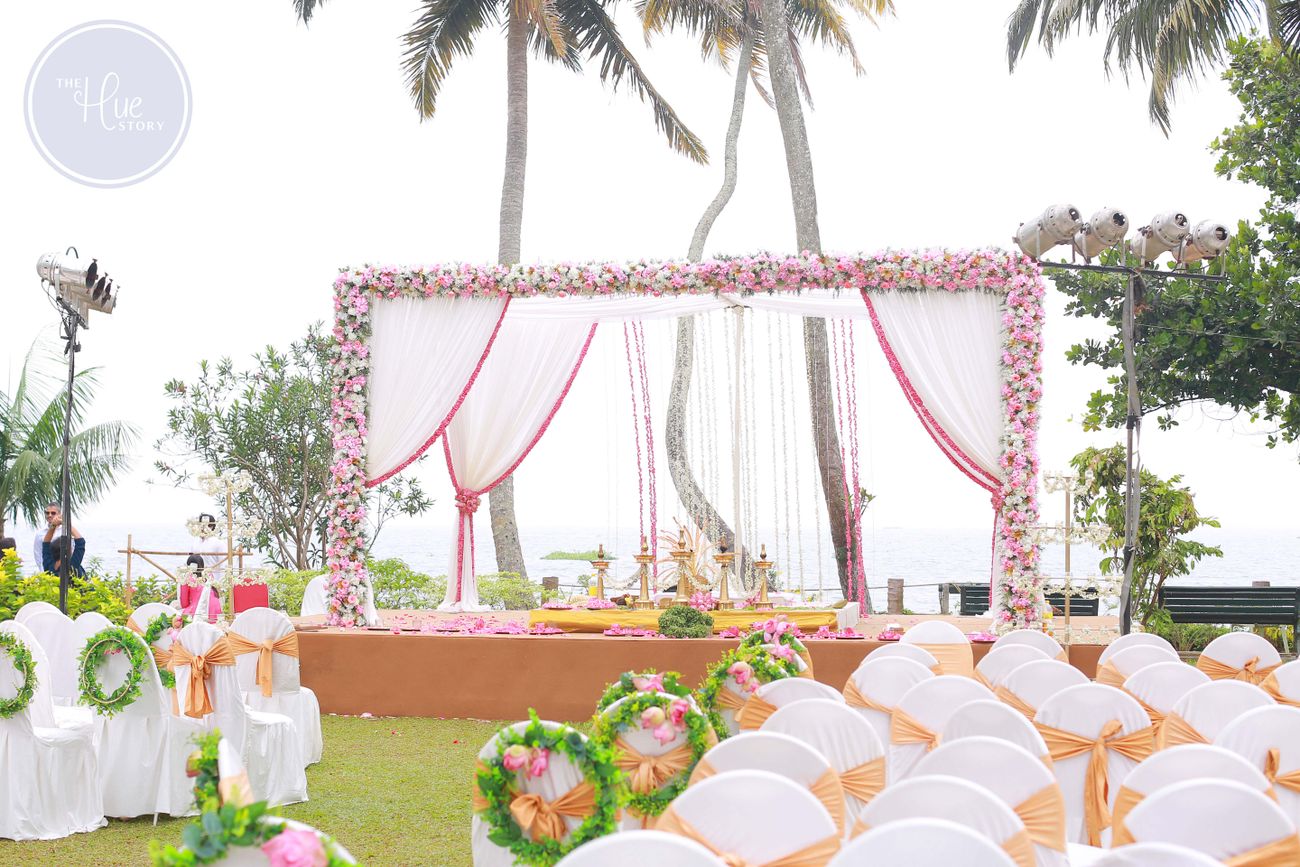 The Minimalist Indian Weddings - it is almost an oxymoron. Indian weddings have been synonymous with grandeur and pomp. But, not anymore (sigh of relief!). Minimalism has been a popular movement in visual arts for quite some time, but it has been extrapolated to weddings. We know that this trend is here to stay. We are advocates of minimalism - we believe in the beauty of simplicity. And, as clichéd as it might sound, keeping it simple is not as simple. Minimalism does not mean 'budget' or 'easy'. It is a more thoughtful, intentional effort that appreciates the beauty of a space, uses higher quality artefacts and gives the impression of opulence without clutter, without being loud and gaudy. It calls for attention to detail and mind ful design. It is also important that you have superior sense of aesthetics to make a clean and minimal design look impressive. This philosophy also helps us create experiences beyond distracting decor and gaudy clothes - it helps us to focus on moments and stories, on love and laughter. The minimalism begins from the invites and goes on to favors, to bouquets, to every little detail of the wedding. We have done numerous events in this style and continue getting a lot of appreciation and it is a testimonial that this trend is here to stay. Our dream bride is the one who wears an Anita Dongre or a Raw Mango! They are the flag bearers of minimalism in bridal fashion - so refreshing and much respect!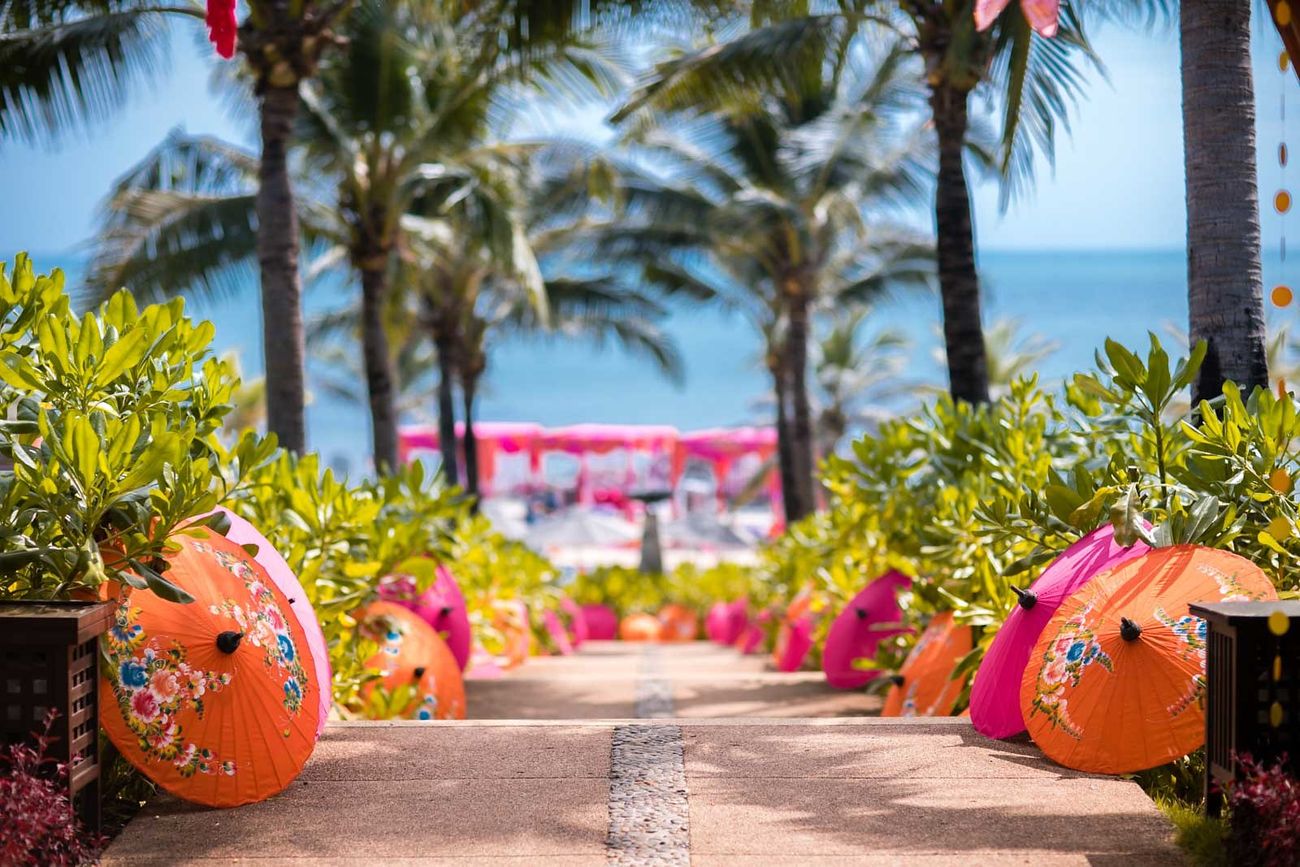 This year's weddings will have more edgy and vintage decor. Last year's colour of the year was green with neutral tones and we saw a lot of garden weddings; green decor with tablescapes, installations and bouquets. This year is all about bold colours, metallic backdrops in an urban vintage style, making it look classy. 2018 is all about "different shades of purple". So expect to see a lot of purple invites and table decor alongwith floral inspiration.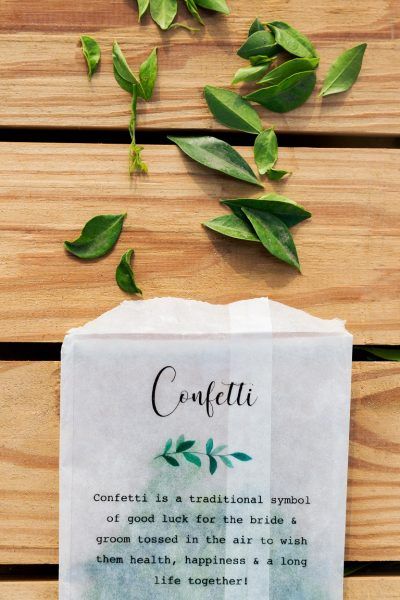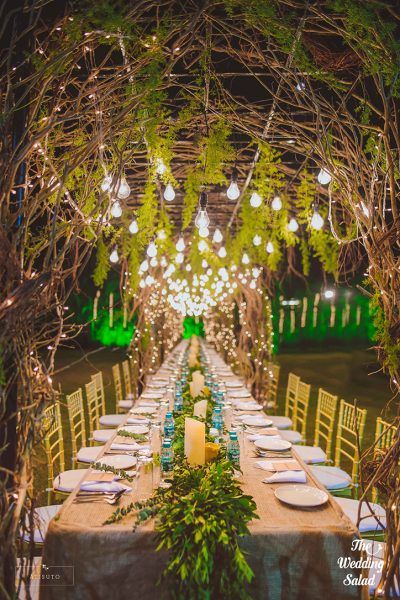 i
There is a huge trend out there & is going to go strong in 2018 of giving the flowers a complete miss & fulfilling your forest dwelling fantasies with lush & verdant greenery. Foliage only requests are becoming increasingly popular - tablescapes, hanging hoops are being transformed into woodland wonders with the use of leaves & vines. Swapping out flowers for a bouquet & garland of greens or building a funky organic installation to bring the outside in on your wedding day; the possibilities don't end!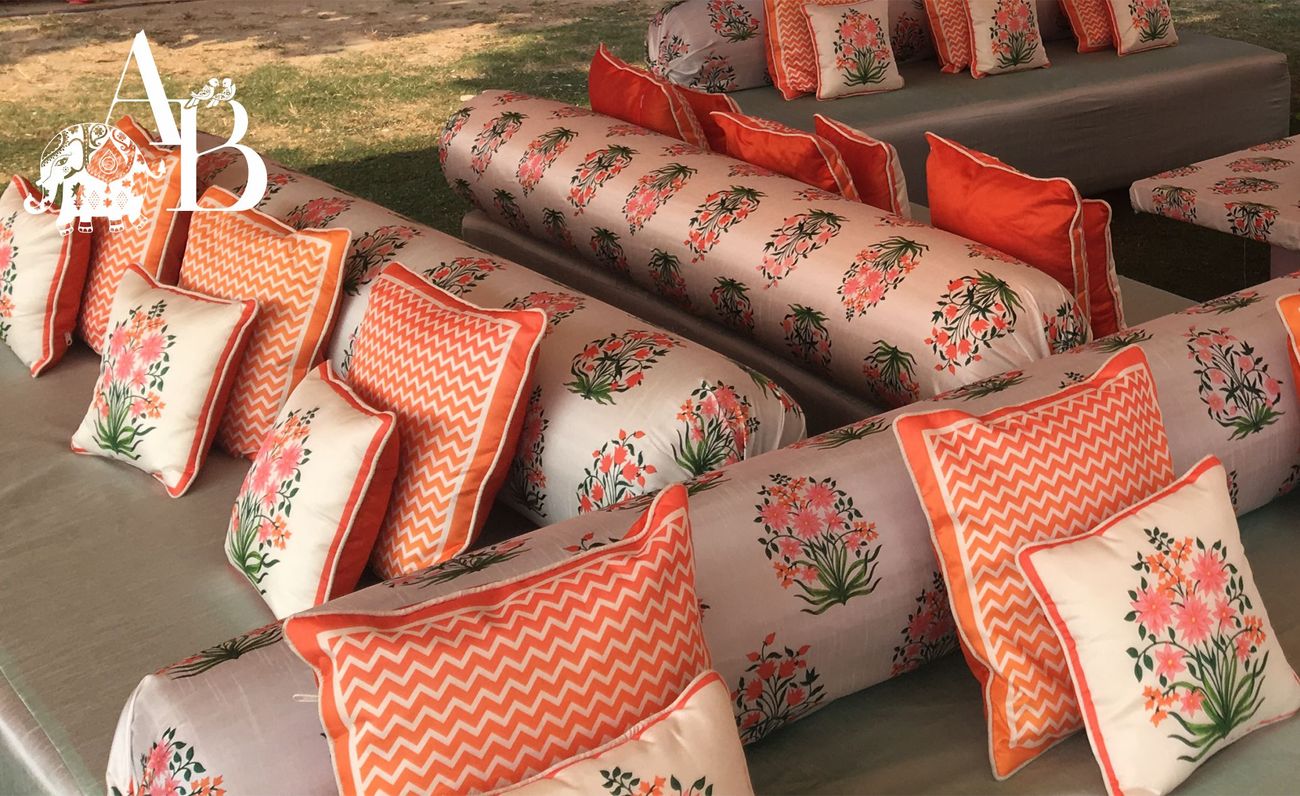 Digital Prints - May it be Linen or Wall panels or Dance Floors - Prints have arrived and are here to stay, It not only enhances your event at a very nominal cost, it brings character and a strong language that speaks about you at the event. They can be coordinated with Wedding Cards & Stationery, Gifts, Envelopes, Give Away Bags, and bring a feeling of effort put in very evidently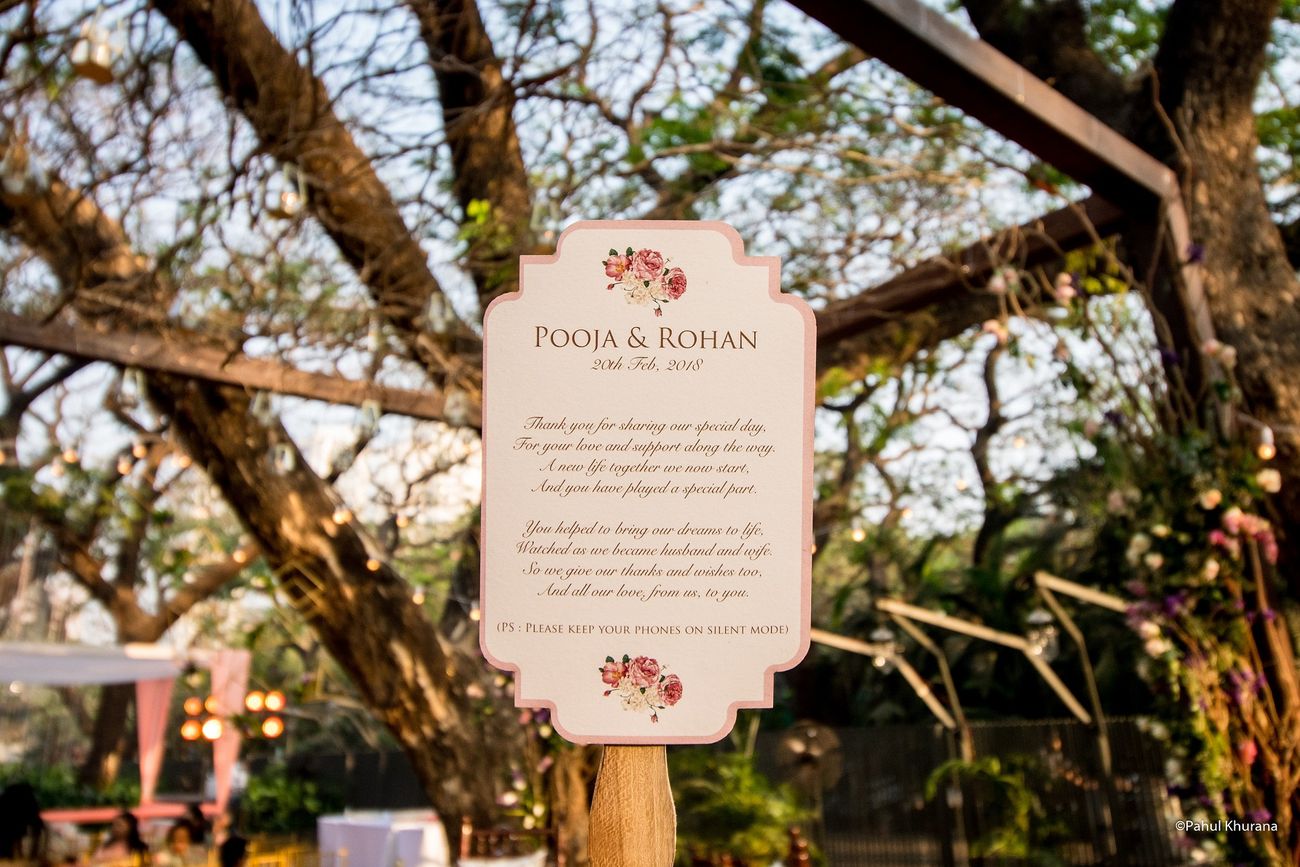 Personalised weddings are going to be BIG! Brides are leaning towards 'less is more'. Although there are families that would love to go over the top for their weddings, more and more brides and grooms want to keep their wedding more intimate, personal and not over the top. Brides and grooms are all leaning towards making their weddings personal by adding things that are special to them, memories. Be it a personal song, customising their Mehendi, having there monogram on flower cones or having quotes/ song lyrics that are special to the both of them.