Decorators Reveal: Tips To Remember While Picking Out Florals For Your 2023 Wedding Décor!
BY Apoorva | 05 Jun, 2023 | 1204 views | 5 min read
Wedding florals have a world of their own. They are gorgeous to look at, smell and add a touch of opulence to your wedding décor. Every bloom tells a story and every arrangement becomes a celebration of love, culture, and enchantment. So picking these blooms perfectly is what is crucial. But how does one do that? We asked the experts! Leading wedding decorators tell us on what things you should keep in mind while picking out the flowers for your wedding.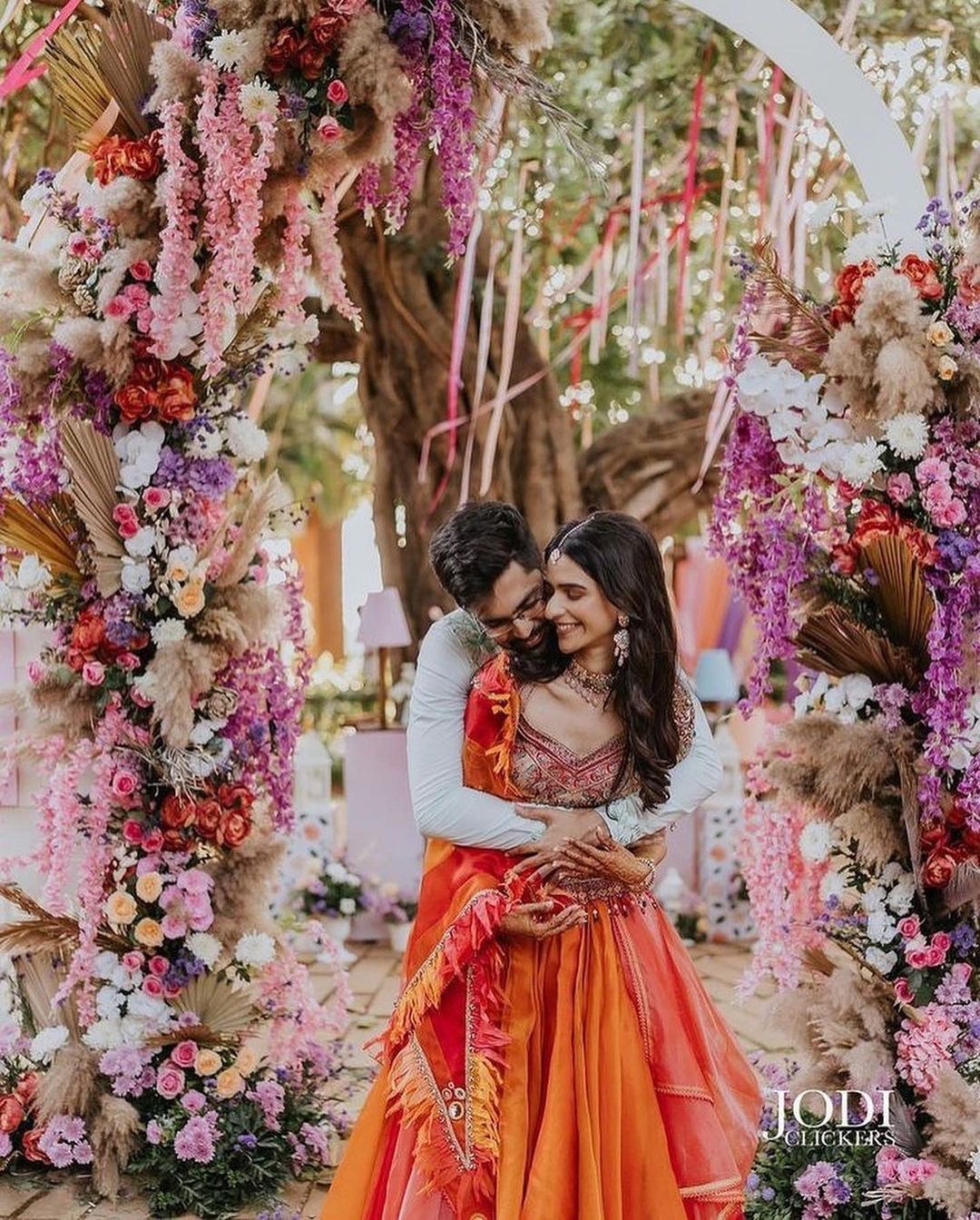 Image via Jodi Clickers★ 5
Here's what they shared!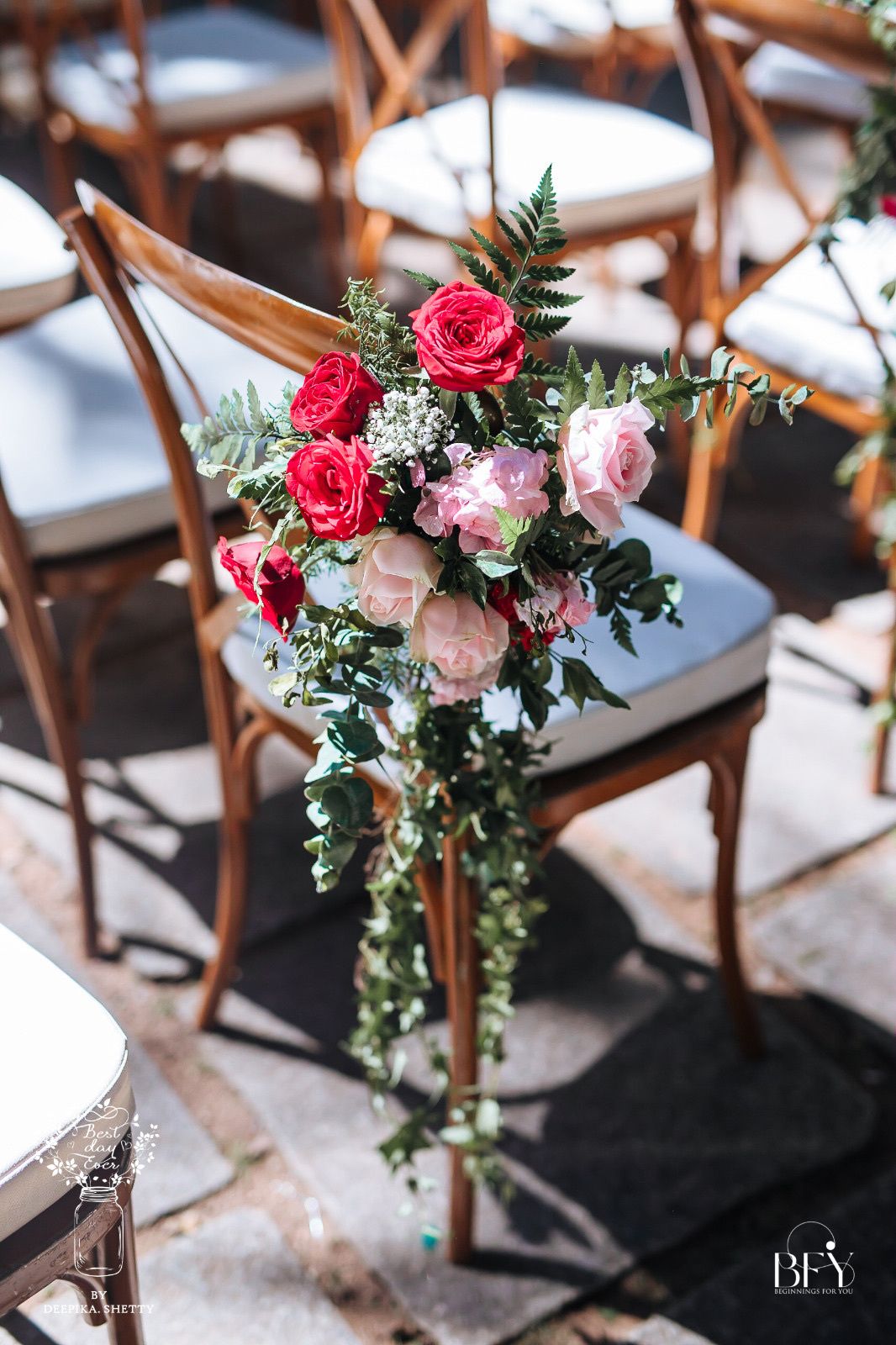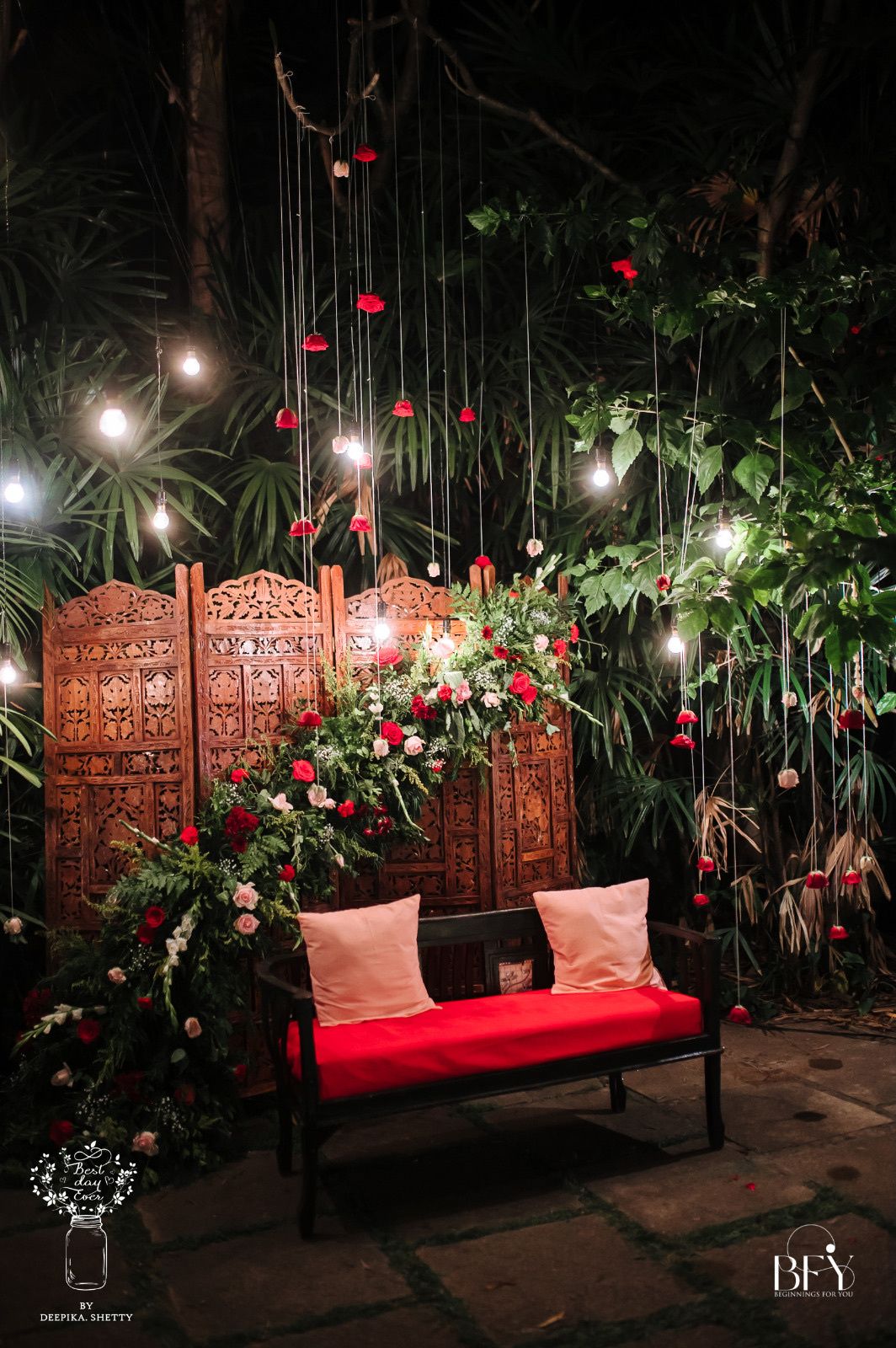 It's a given that most of the couples and families that are approaching designers and decorators are planning a wedding for the first time which may result in confusion.
When you are requesting a sustainable or green wedding, that doesn't mean no usage of florals at all, it could be minimal use of florals as they bring in a fresh, pure and auspicious start to your event. But keeping track of where the florals are coming from, whether are they seasonal and if they are being disposed of the right way and used for composting or for any other environmental purposes, this brings about the sustainable aspect of working with local and real flowers
Florals have a direct relation to the budget of a wedding. Not all flowers seen in a beautiful image may be local to India and would require additional arrangements to be imported to your country. So always have an honest discussion regarding the choices you make and the budget you have.
Do note that some setups can be done with only artificial florals, for example, a cherry blossom look. You can pick artificial florals for areas that are not easily visible and be smart in using them!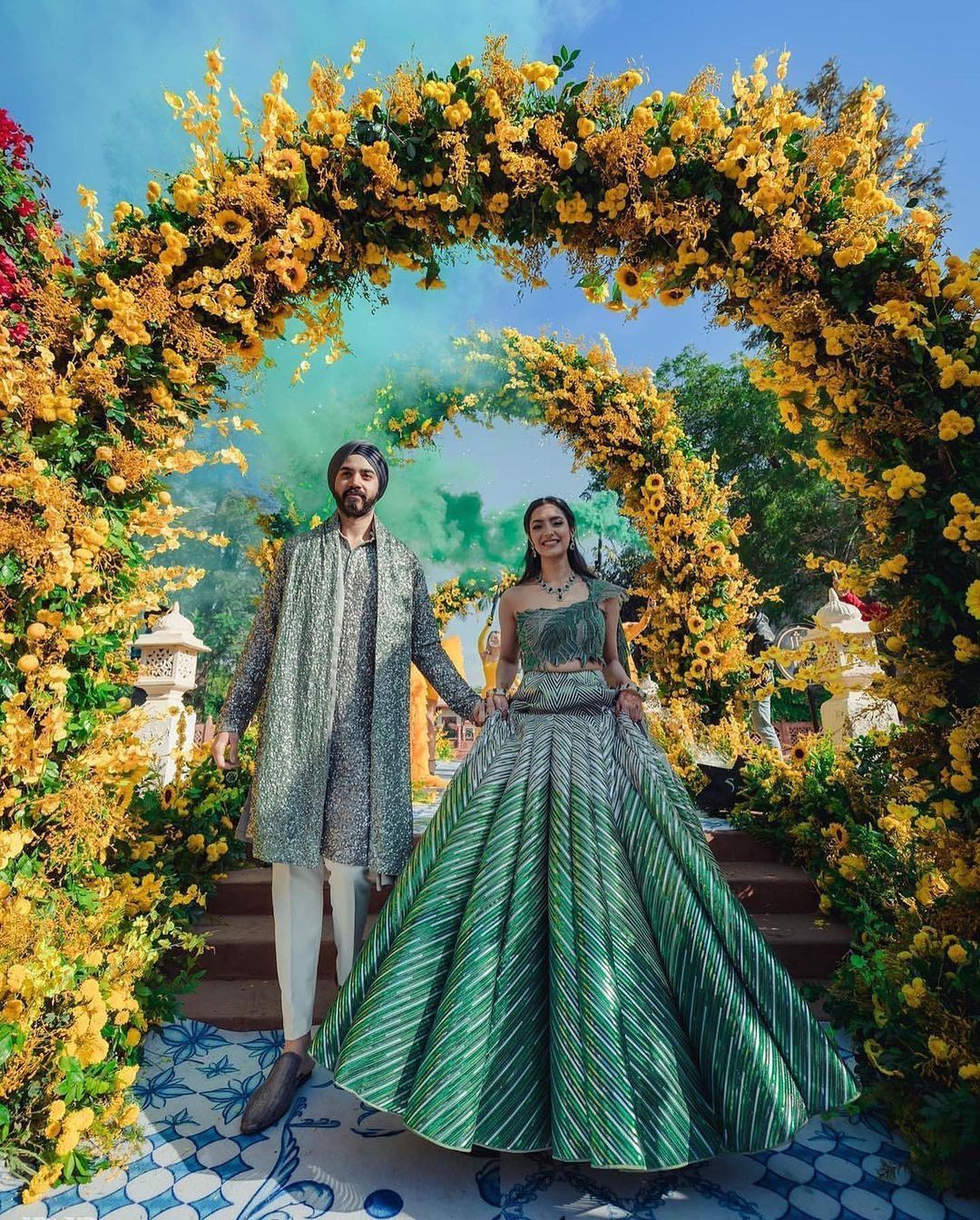 Image via Badal Raja Company★ 4.4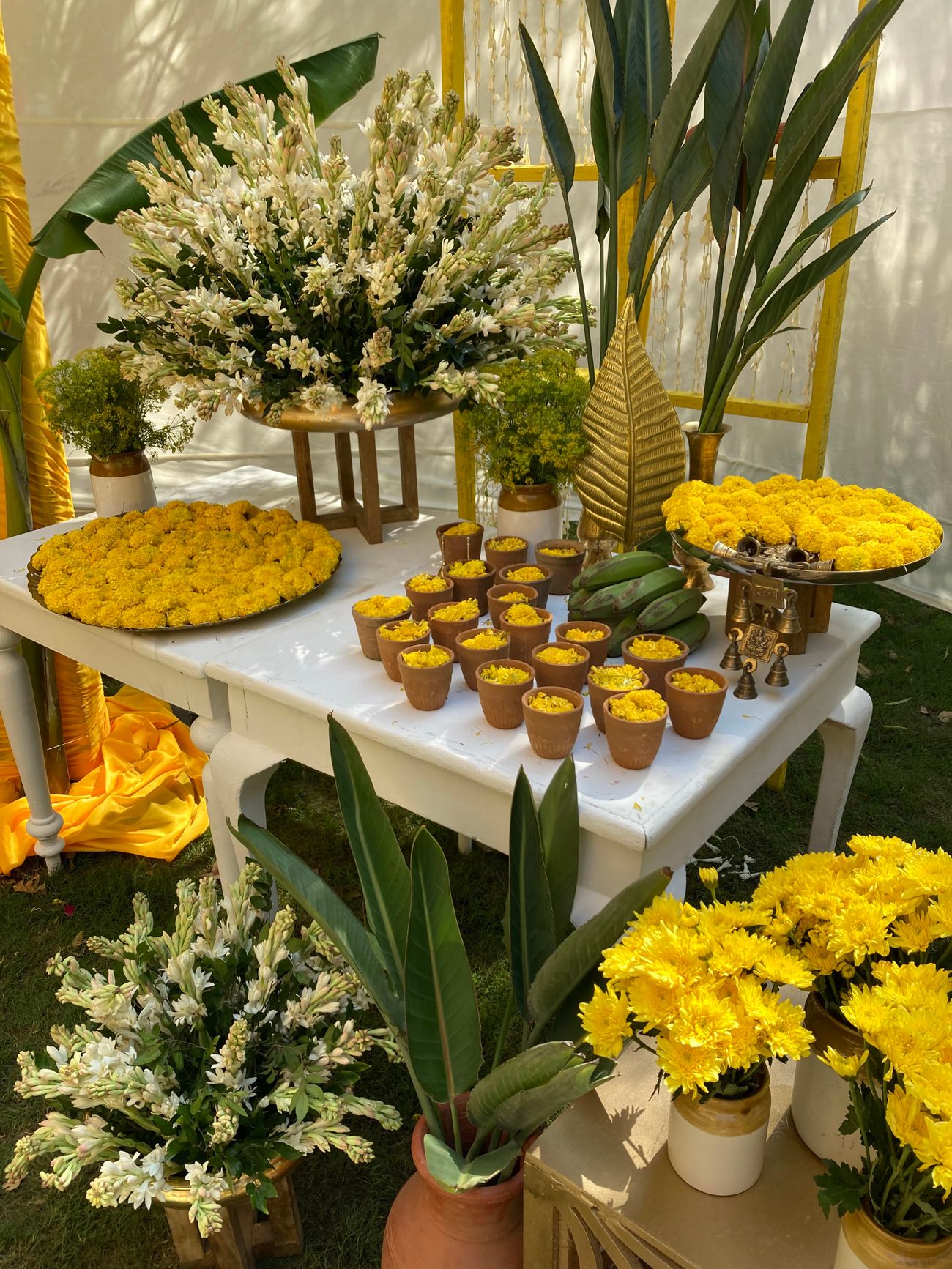 Things to keep in mind while picking out florals for wedding décor.
The genre of décor. Few florals look best with traditional designs eg. Rajnigandha, Genda, Guldavri etc and others look stunning with a contemporary setup like lilies, carnations, tulips, peonies etc.
Colours - Time of the day, season etc matters a lot. Richer colour palettes can be kept for evenings and cooler climates, while pastels look best for daytime and hotter months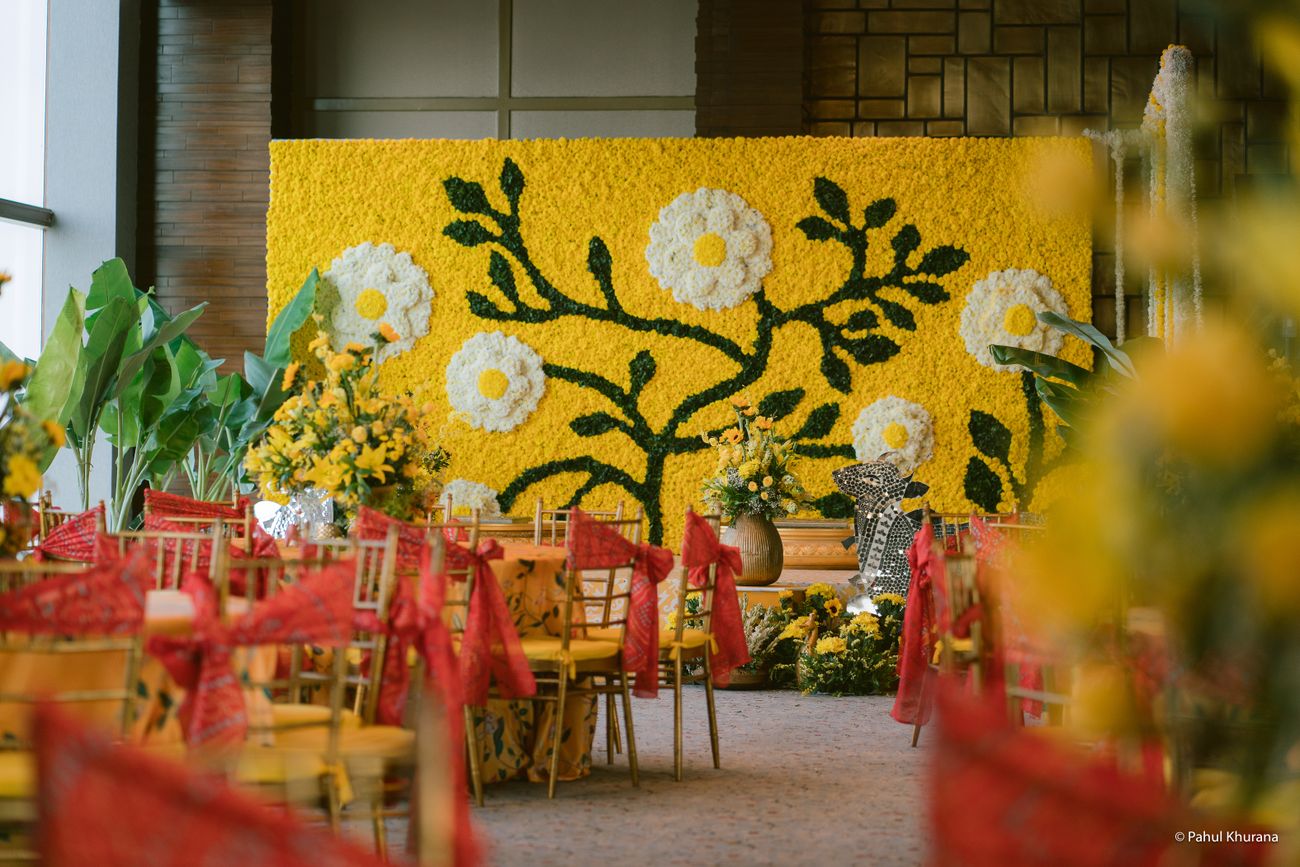 A wedding is just incomplete without flowers. I love everything from the way they look, add life and colour to any occasion and of course the fragrance. Couples while picking their flowers need to keep the above in mind:
Local vs imported, as this impacts the price
Weather/ sun/ outdoor vs indoor for flowers to last in the best conditions. For example, lotus doesn't do so well in the sun
Know your colours/ textures - for them to aesthetically match your décor
Knowing your flowers or going to someone who knows them - flower arrangement is an art of its own - have knowledge of what flowers are available and how to use them correctly. It's not always about working with imported flowers but how well you can use a mix and put together something. That looks exotic!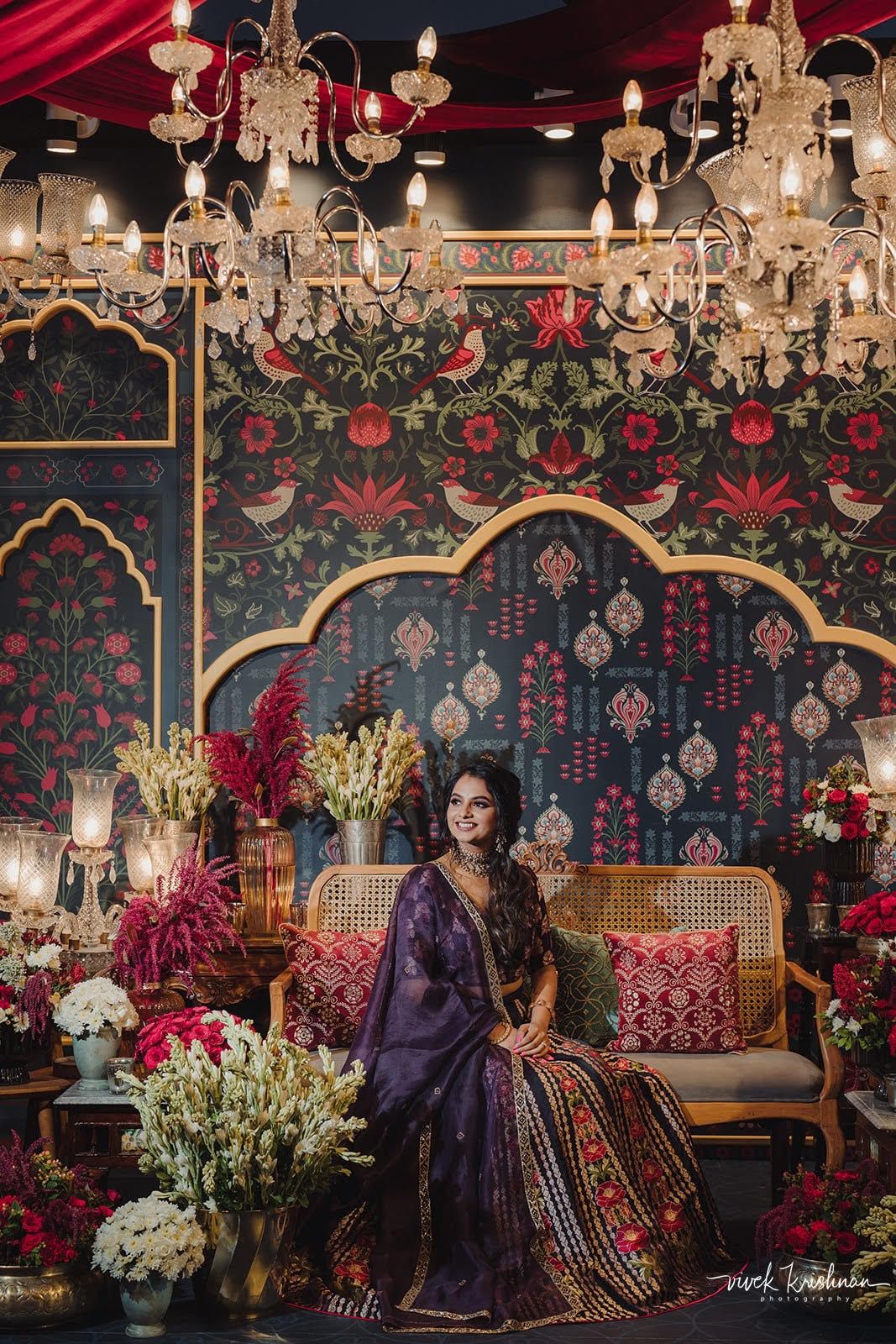 They say flowers always make people better, happier and more helpful; they are sunshine, food and medicine for the soul. And what better place to have a myriad of flowers than at your own wedding. A couple of things to keep in mind are:
Plan for what's local and seasonal and available for that particular month/week you're scheduled to get married.
Try and work out a palette that works well with the groom's and bride's outfits. Especially if you're doing a floral wall behind you. Let the flowers enhance your outfit. Basically, use your wedding venue, outfits and colour palette as influences for your florals.
Overall work with a palette that goes cohesively together. Pinks, purples and lavenders, red and white, white & greens. But if you're looking for a wildflower spring/pop colour palette, go crazy with the colours. Don't hold back.
Decide if you want to have a traditional hand-stitched floral look or foam poked flowers. Or even a combination of both formats. Florals for the same need to be decided accordingly as costs and practicality or feasibility tend to differ for each version.
If it works and no one is allergic in your close family try and imbibe beautiful smelling flowers like tuberoses, jasmine, lilies, and Indian roses into your decor
If your event is at night, try to look for references for florals in the nighttime. Whites, reds, lavenders, and purples work well. Pastel colours tend to look slightly different under artificial warm light.
Always inform your florist of your budgets and the aesthetics and they can always help and bring together a concept which is both economical and pleasing to the eye.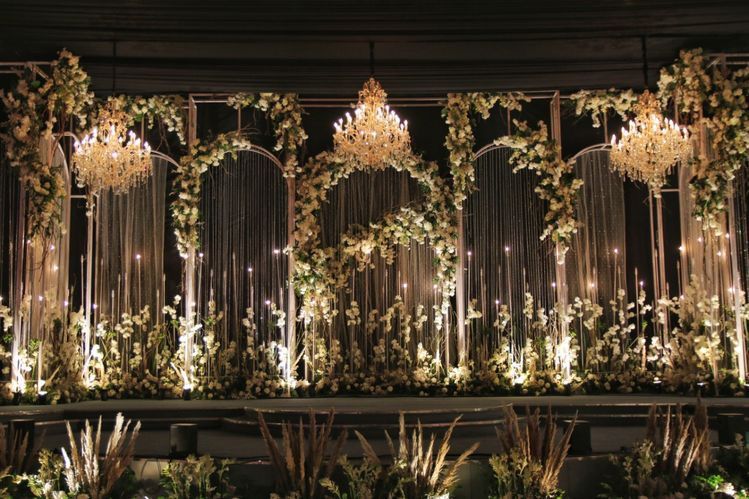 When you select the décor theme always remember that the theme should be graceful and elegant then select flowers accordingly to the theme. Always use only two colours of flowers which are similar to the theme colours. For a sangeet mostly go with white and greenery so that it will give you good enthusiasm. For a wedding opt for go red carnations and roses, so it will look like traditional wedding décor.
ALSO READ: #Trending: Floral Gardens For Your 2023 Wedding Décor Look So Dreamy!
#Trending: Mogra Decor That Gives Serene Vibes!