A Pastel Infused Delhi Wedding with a DIY Bride
BY The WMG Bride | 25 Sep, 2014 | 1759 views | 4 min read
From the moment we laid eyes on that pastel lehenga, we fell in absolute love with it. But when we discovered the number of elements that were DIY in this wedding- right from invites, to decor, to bridal wear and were all executed in less than a months time, we had to give a salute to this bride for not going completely insane ! Shot by
Going Bananas Photography
this one paints a pretty picture !
Meet Ridhi & Dev
Their friends called them "Bournvita buddies" because they met back in school when they were 16 years old . Ridhi recounts "We would come from school and Dev would already be waiting for me at my bus stop, we would go to his house eat lunch and then talk, fight and  solve economics problems " From sweet school time worries, to undergrad college- these guys stuck by each other until Dev had to move to New Zealand for higher studies. " I remember back then in early 2000 , ISD calls were as expensive as buying a luxury watch. I picked up a job and would run down in the lunch hour to make calls to dev from the ISD booth" . While the long distance ended when Dev moved back to Delhi , after a few years of togetherness with its ups and downs, their wedding was pretty much decided overnight. So much so, that their sister couldn't make it for the big day and had to watch the proceedings via Face time (Thank god for technology!)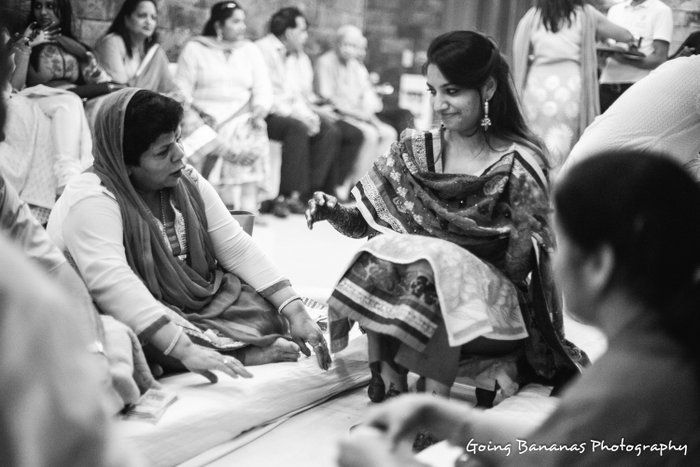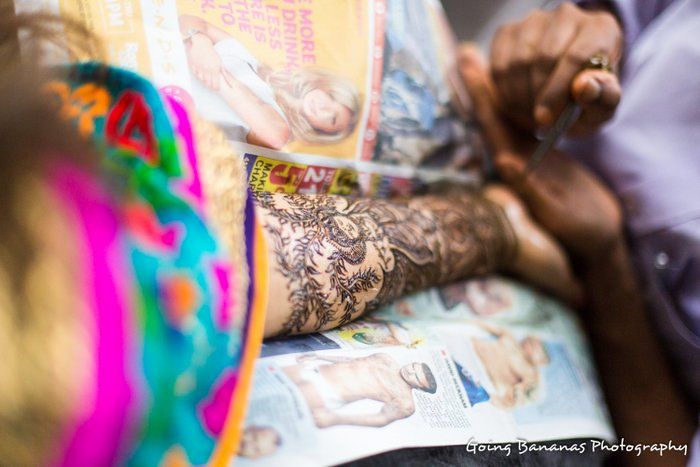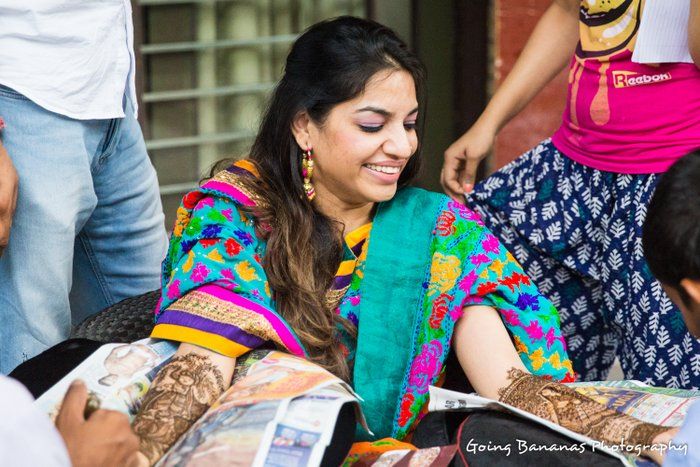 The Wedding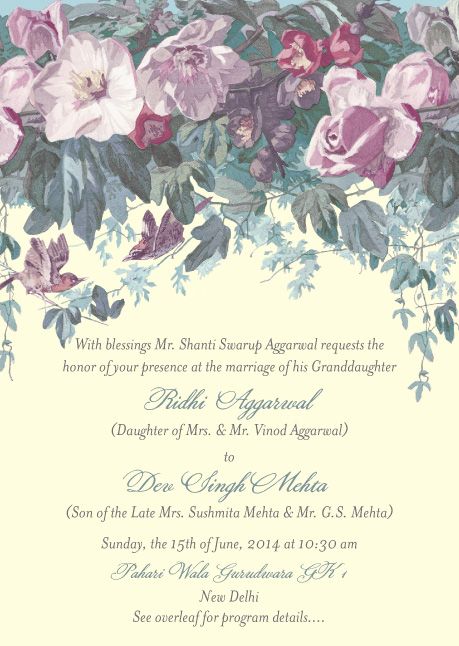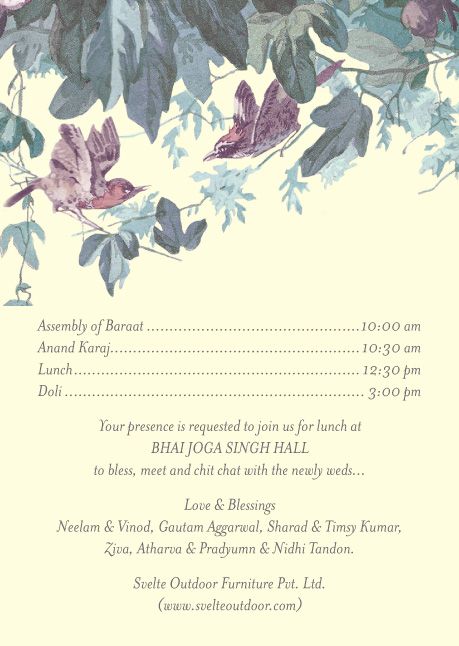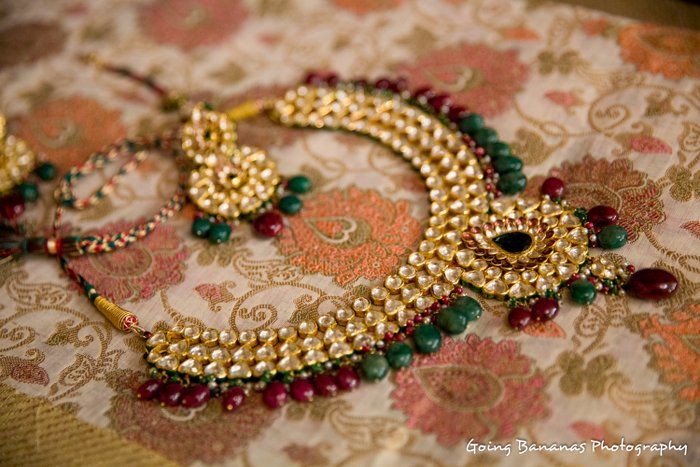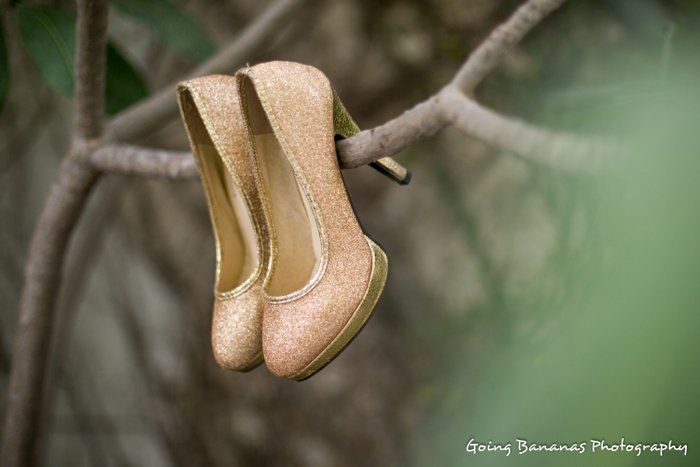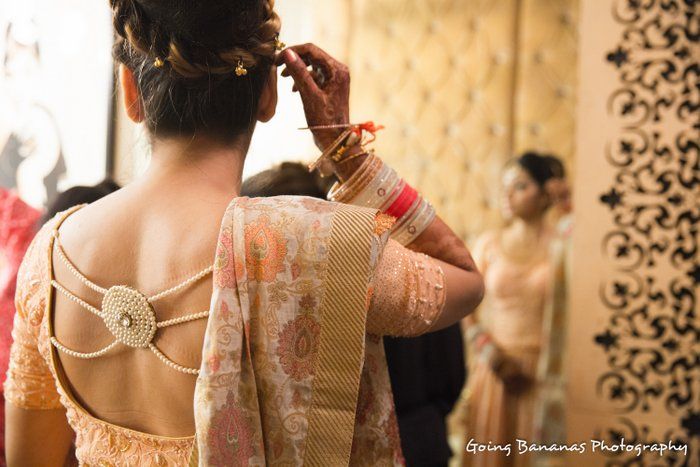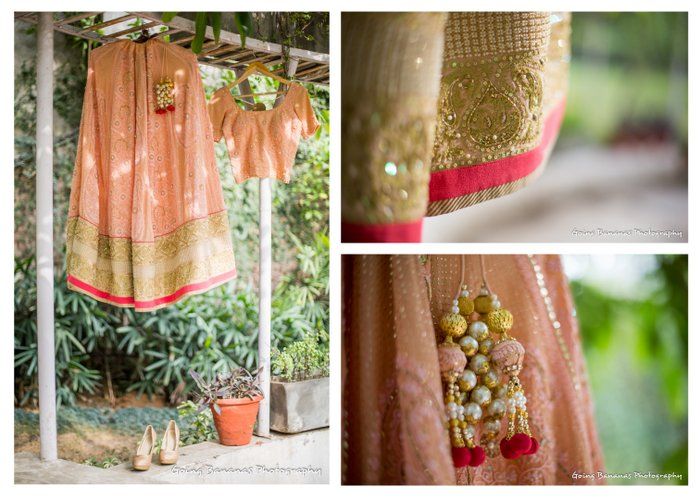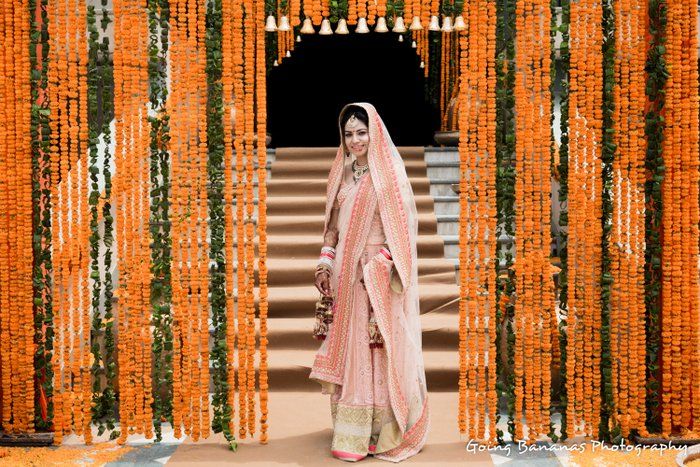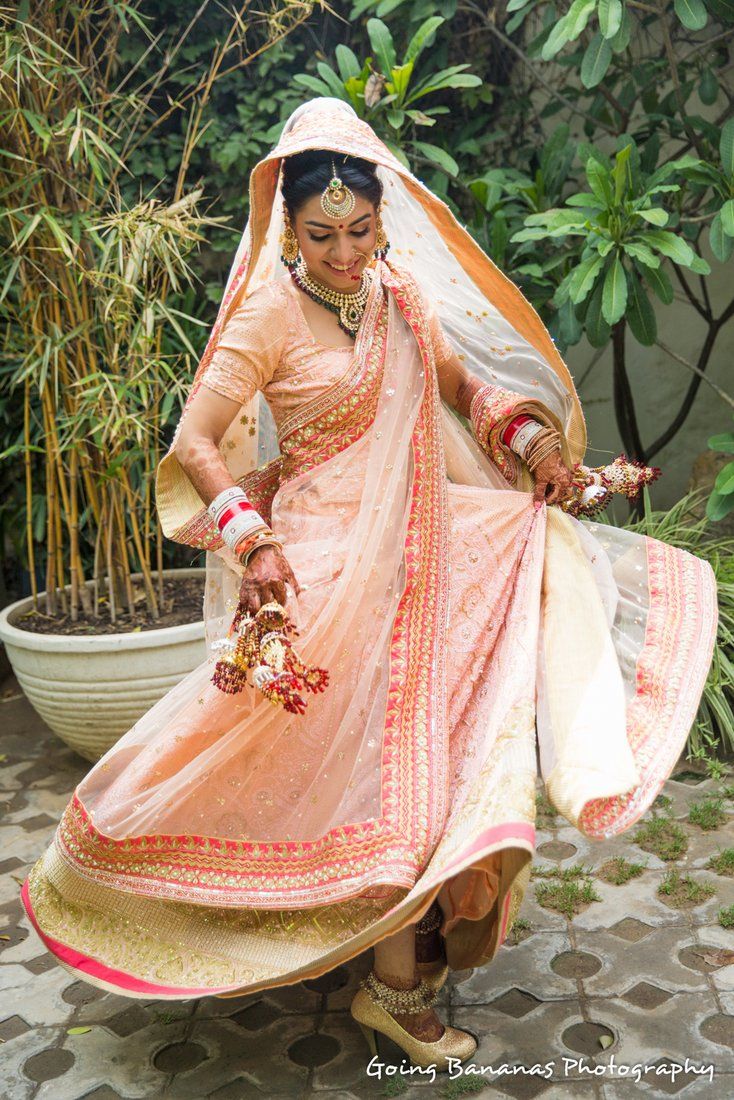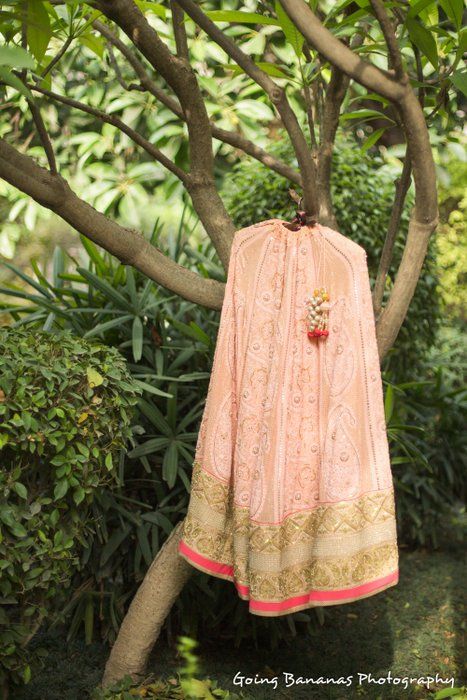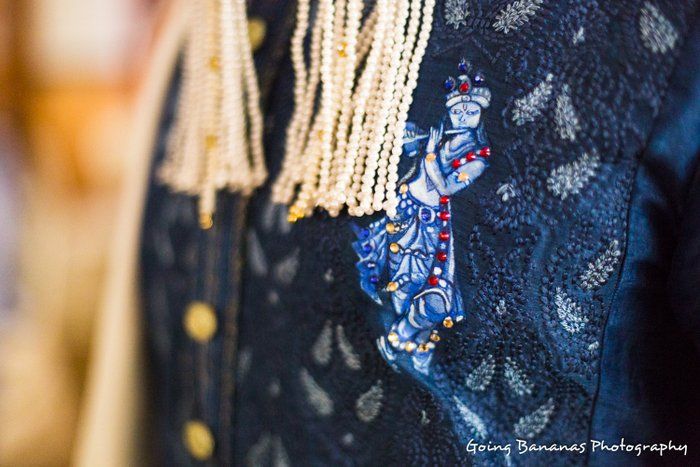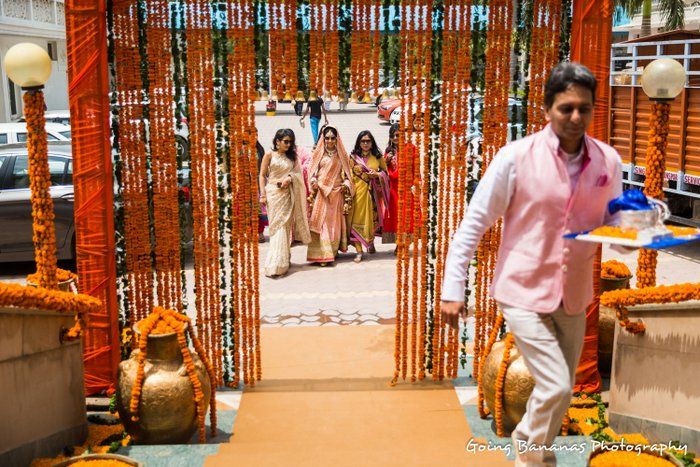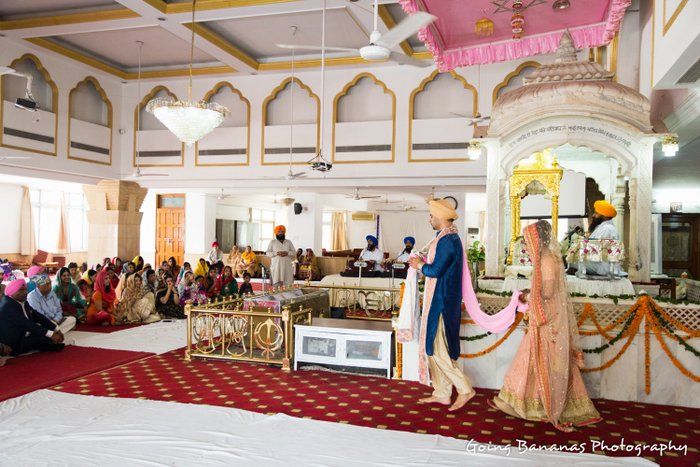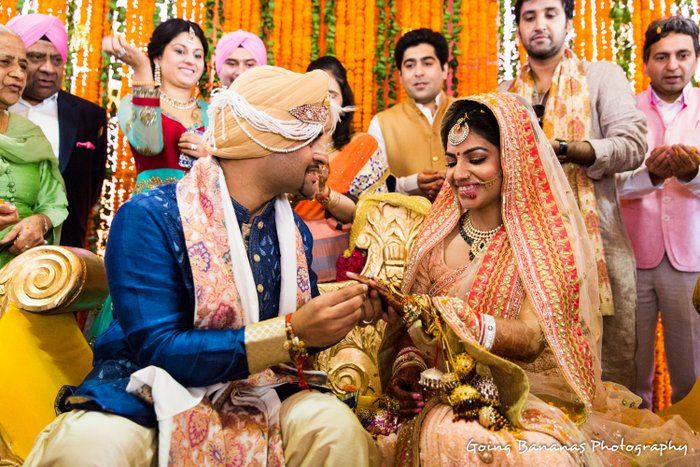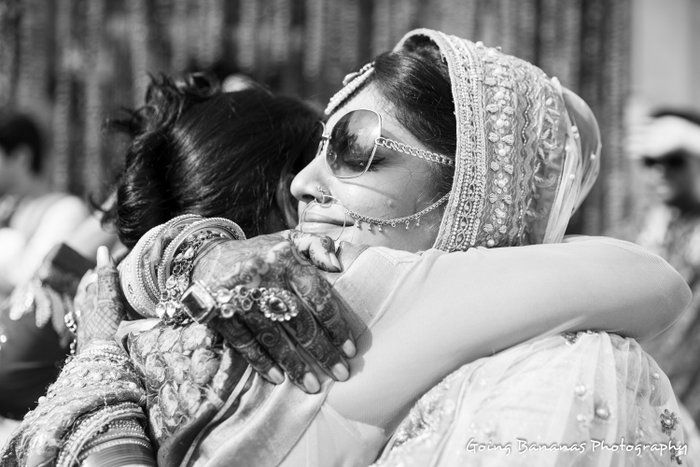 From the bride:  
My vision for my side- was hand crafted, personalised and  with a
pastel theme
and I incorporated the same in my outfit as well .  Coming from a creative bent of mind, i was involved and planning everything, with the support of my brother and my sister.
Everything in this wedding was DIY
- right from the invites, to the decor (we handselected flower bunches from a local florist), to my outfit ! My wedding invitations had my own personal touches.   I am a collector of tea pots and teas and  I have a huge collection of both. Hence an inspiration from that my wedding invites were floral graphics you find on English teapots and the invitation boxes were a health conscious choice  - set of
12 white tea bags
individually packed in a die cut carton made in the shape of tea pots and then they were boxed together in an outer carton.   In terms of decor, No nails or drilling is allowed in the Gurudwara so I have no idea how my brother managed everything along with a  
wishing tree concept
where guests left me wishes tied to a tree- which I still treasure.   For my lehenga I  wanted to choose something that has rarely been worn as a
bridal wear color so I went with a beautiful peach
. It took some convincing and pleading with the Bhaiji to let me wear a lehenga (Sikh traditions call for suits), but I had always wanted to wear one and he relented. I have to mention some key instrumental people who have been with me for years and prayed for me to get married and see this happy day- In order Ramni Malik(chutki Aunty- my godmother, Madhu bua(my friend, my partner in crime), Juhi Aunty , Tanisha (tk's- again my partner in crime), Kanishka (Kany), Megha (MM) , Madhuri(Mads)- all our my dearest & loveliest. In terms of vendors who did a great job- 
Saltt caterers really impressed me
.  The bride and the groom normally are busy on that day but we were designated a personnel to ask us after every 20-30 minutes if we wanted something and aided us in trying the dishes they specially made. Cant say enough about
Going Bananas Photography
- Prasheila is a  warm, wonderful person . She and abhimanyu spent hours and days with us to understand us , me, my family and the groom to come to decide how they want to shoot us and make it their signature wedding. My family was super happy as well with the end result!
---
Venues
: Mehendi in Banquet Halls in Gk, Wedding in Pahari Wala GK Gurudwara , Lunch in Bhai Joga Singh Hall | 
 Invitations: Self designed by bride 
|  
Makeup
:
Anu Kaushik
 |
 Mehendi Artist:
Raju Mehendi Vala GK
 |  Brides outfits :
 B
outique Svelte (08008087471)
|
Grooms outfit:
  Rahul Ganju Mens Boutique: 9910005964 
|
Photography
:
 Going Bananas
|
 Decor and Planning:
 Brides brother Gautam Aggarwal 
|
 Catering
:
Saltt Catering
[handbook]
Raju Mehendi Artist GK 1
 is a member of the
 Wed Me Good Handbook . 
To know how members are chosen, please read our 
FAQ.
[vendor]