Delightful Delhi Wedding With Some Playful & Candid Shots
BY Aakanksha | 09 Sep, 2021 | 316 views | 6 min read
We love when photographers are able to capture the sheer joy and love radiating on the couple's faces! With Nikhita & Pulkit's celebratory union, the expert team of The Delhi Wedding Company★ 4.9 was able to do just that! The result? Some happy, playful shots that portray the couple's happiness perfectly. Adding to the whole vibe were coordinated outfits of Nikhita & Pulkit, and obviously their chemistry with each other. A high-school love that blossomed into a beautiful relationshiop, Nikhita & Pulkit have sure got us smiling & cheering for them! Scroll through and see for yourself, the beautiful photography and even prettier bride & groom! 
Meet Nikhita & Pulkit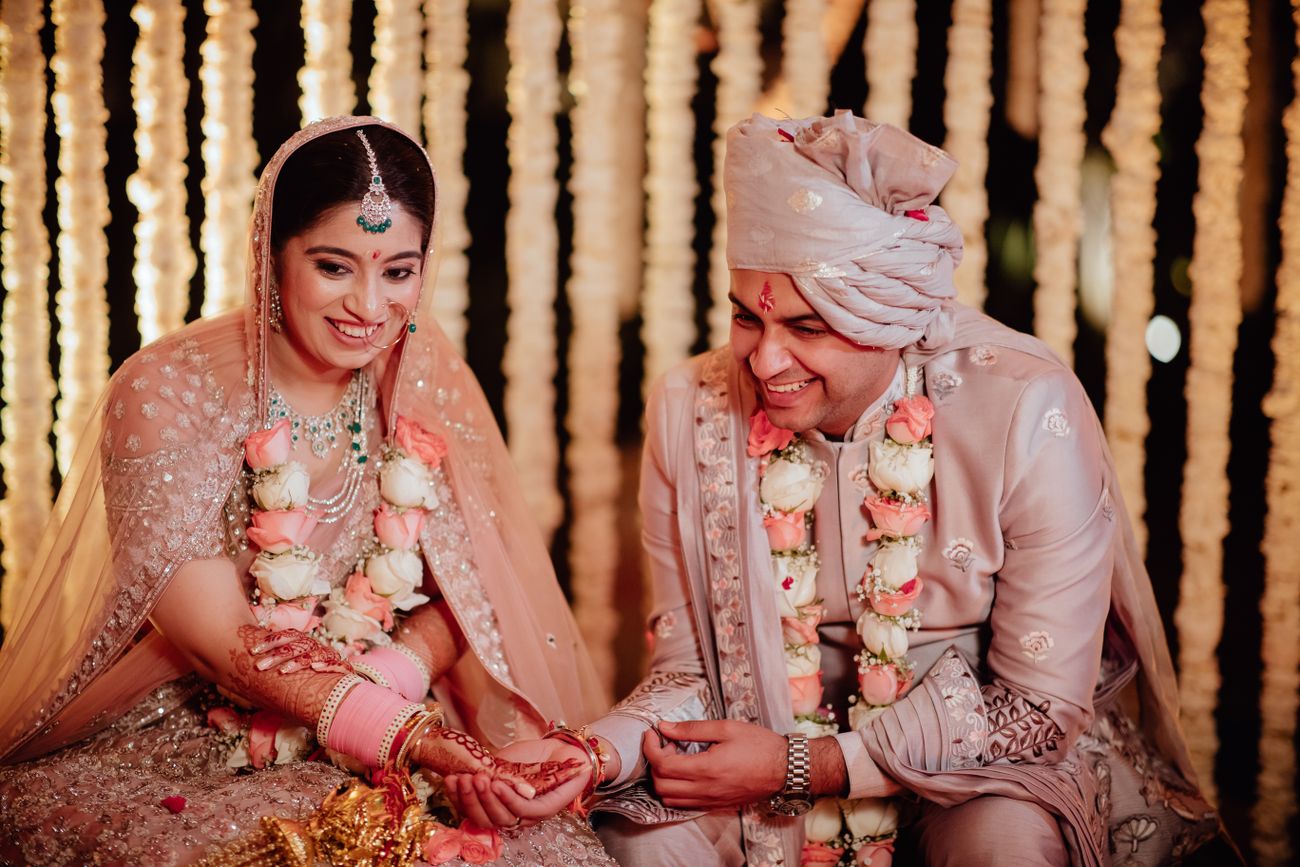 The Wedding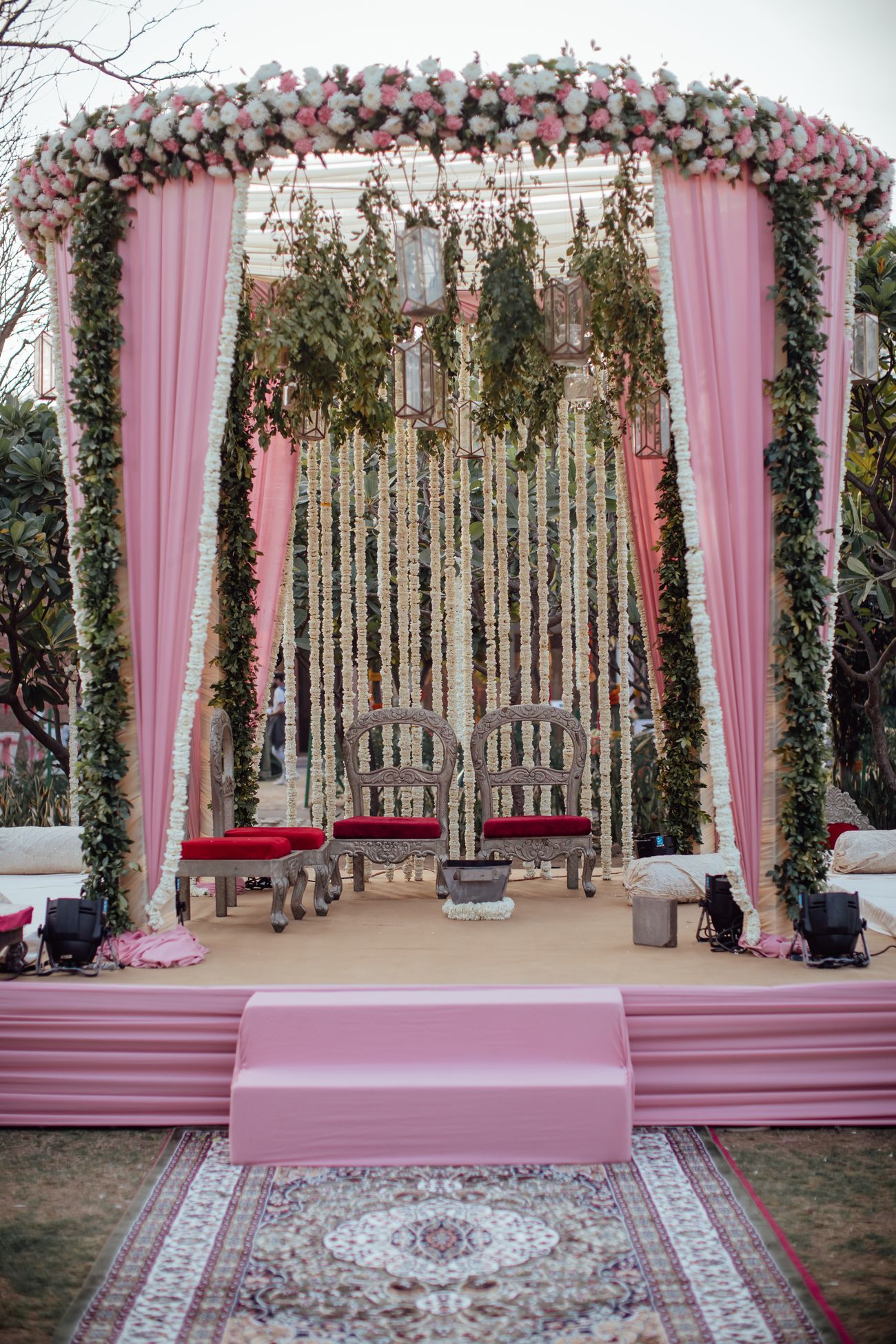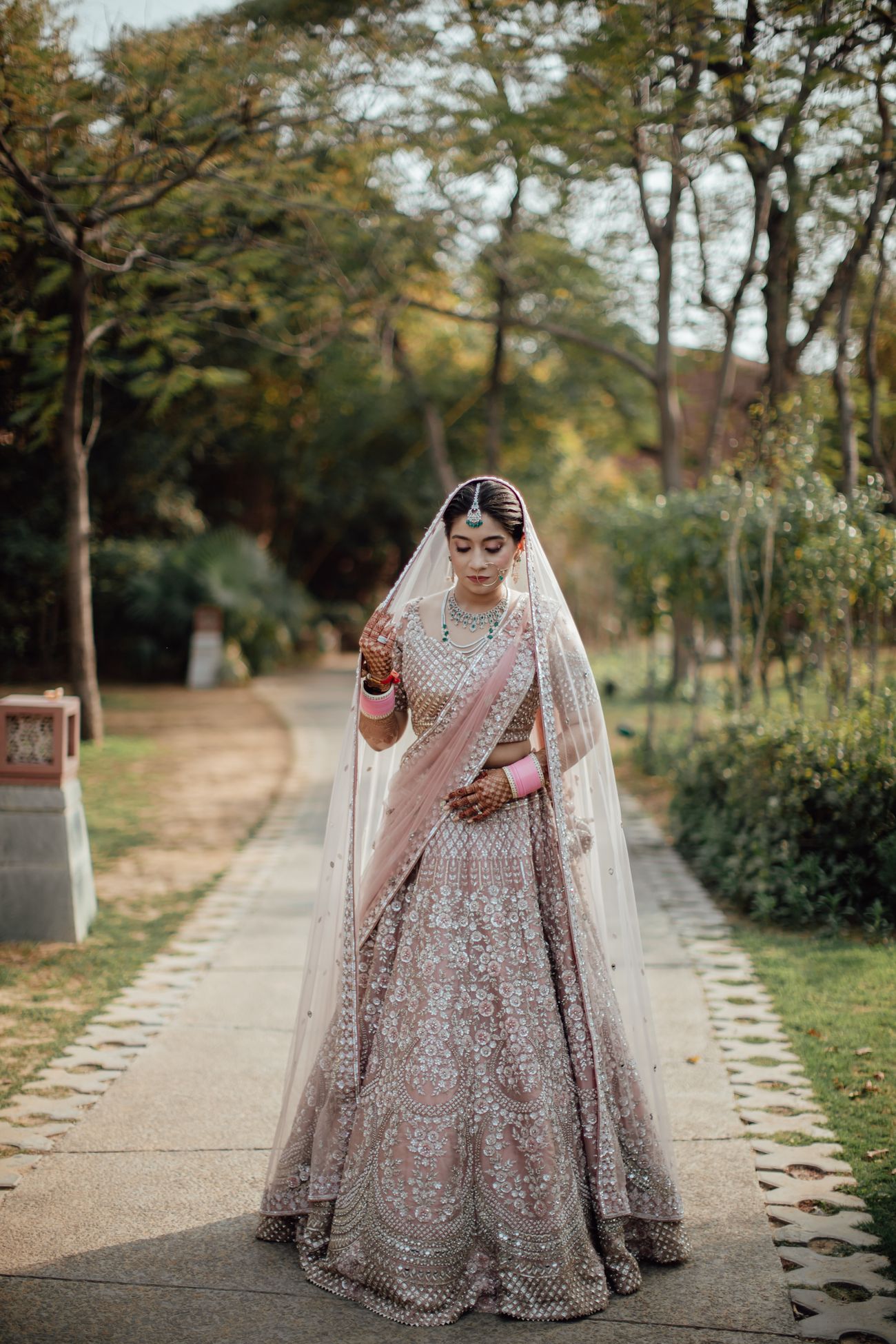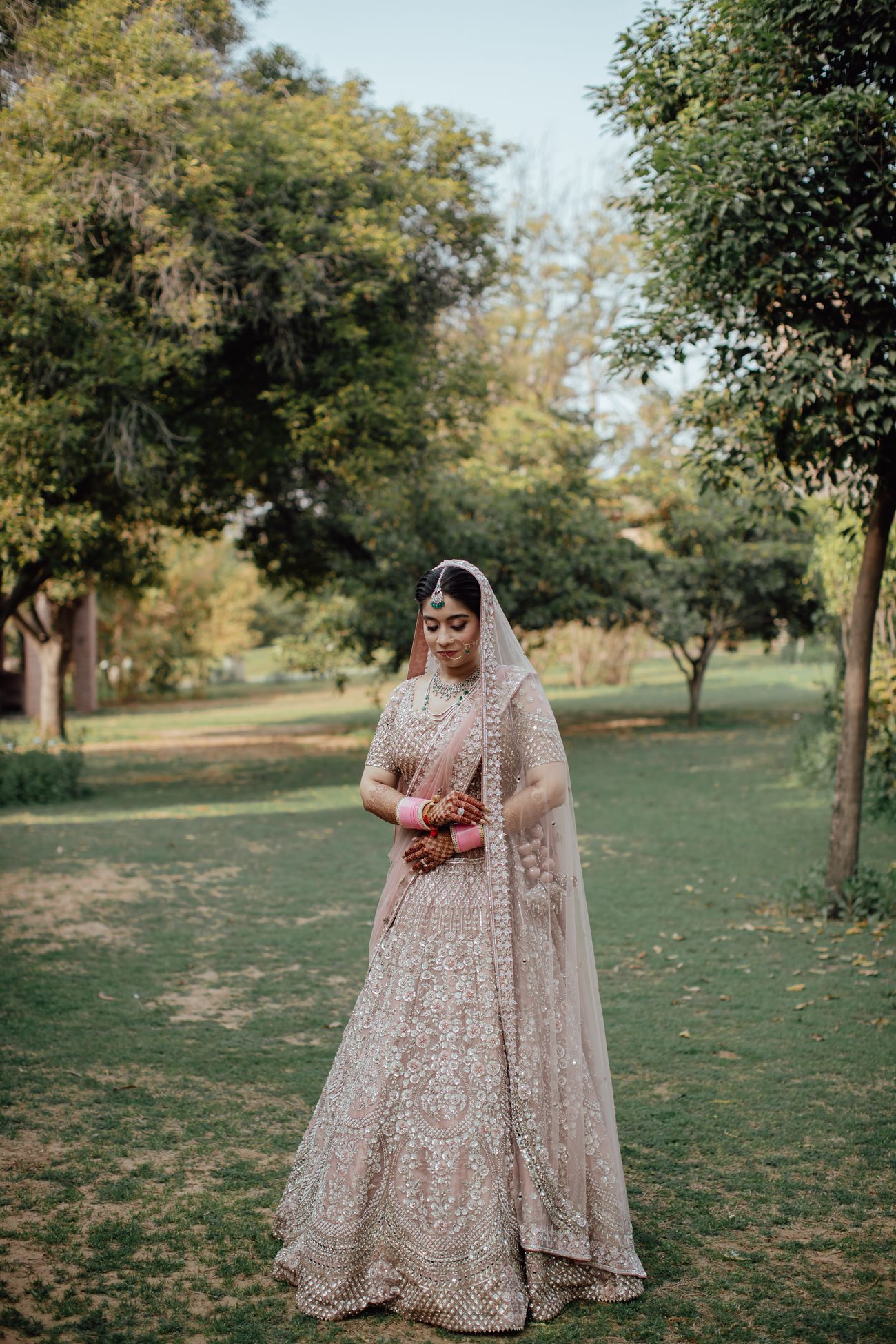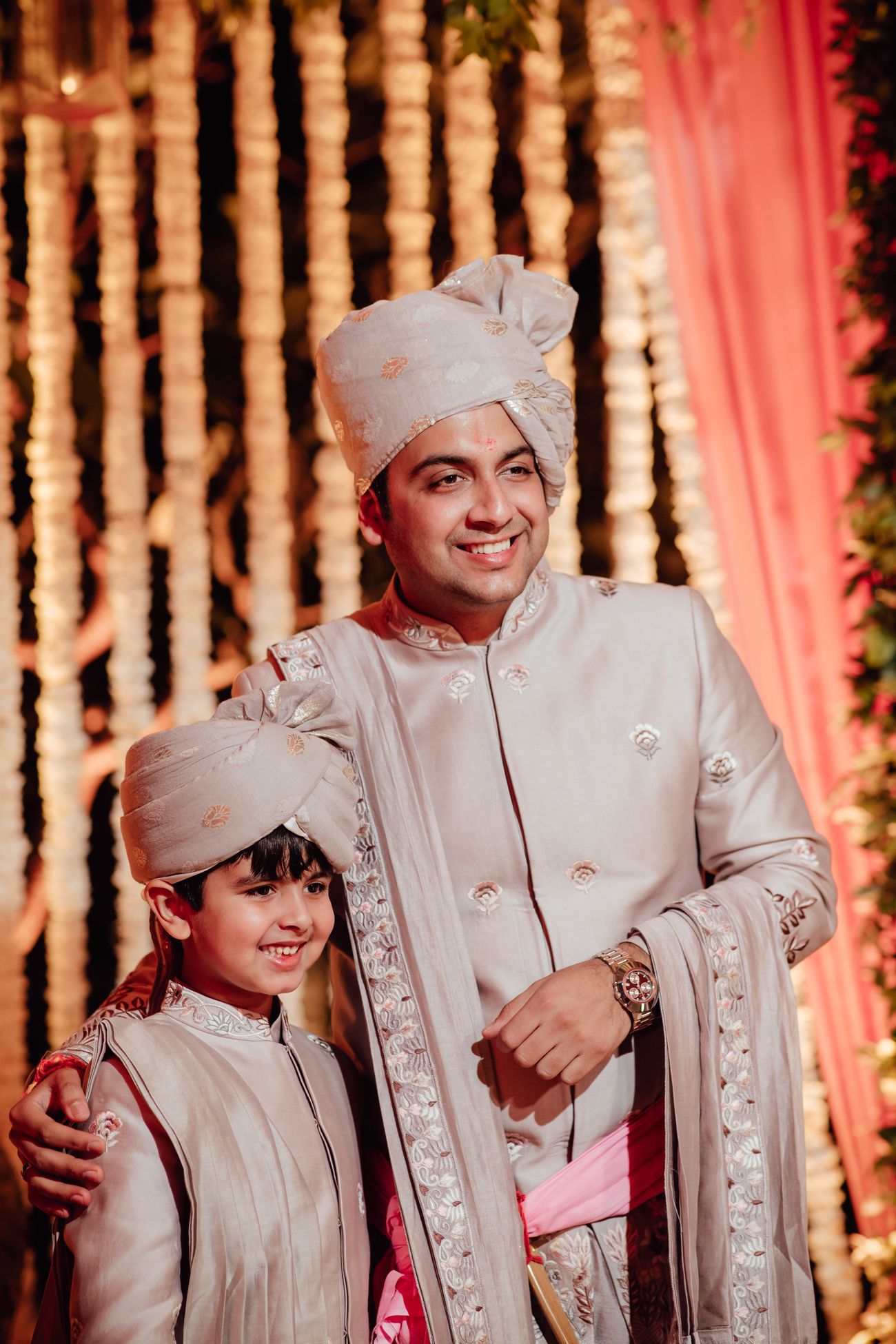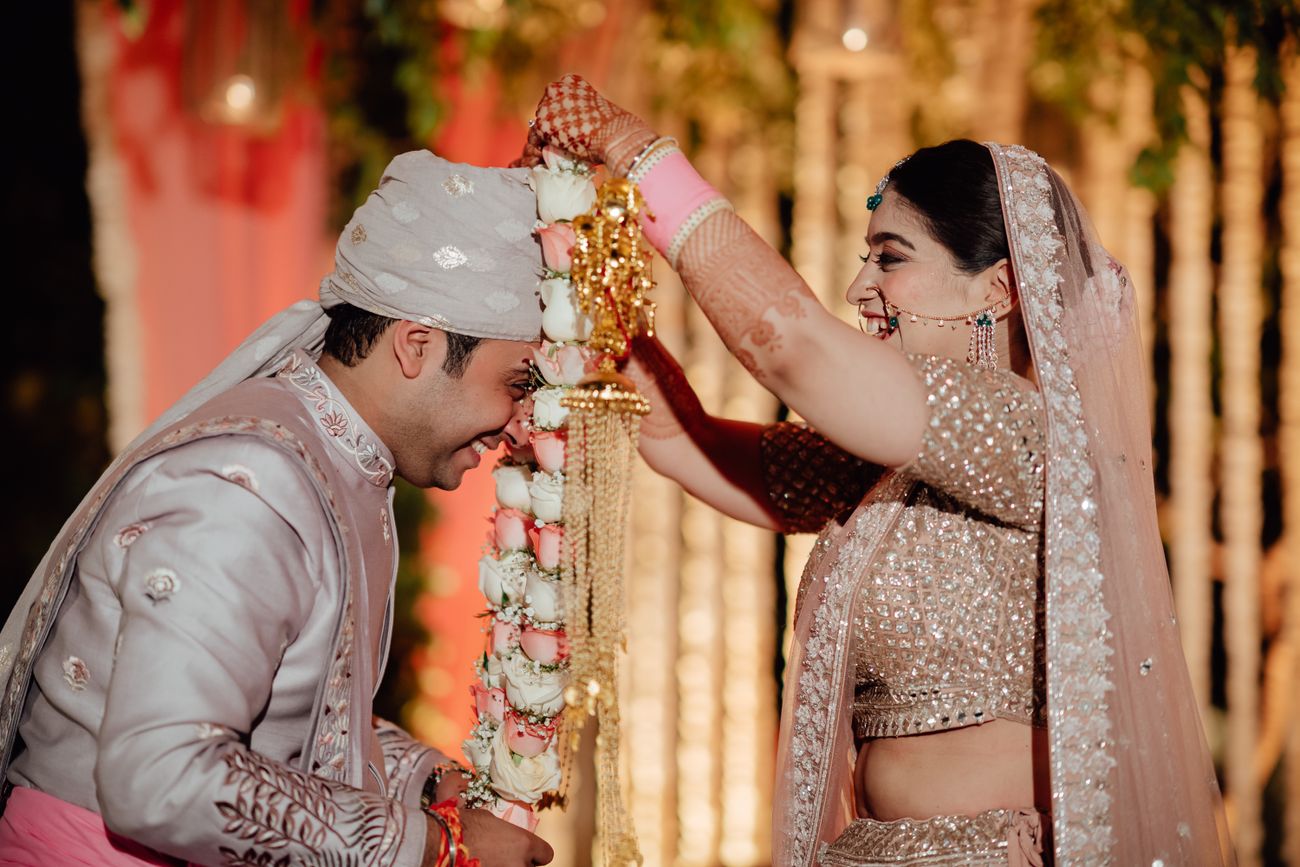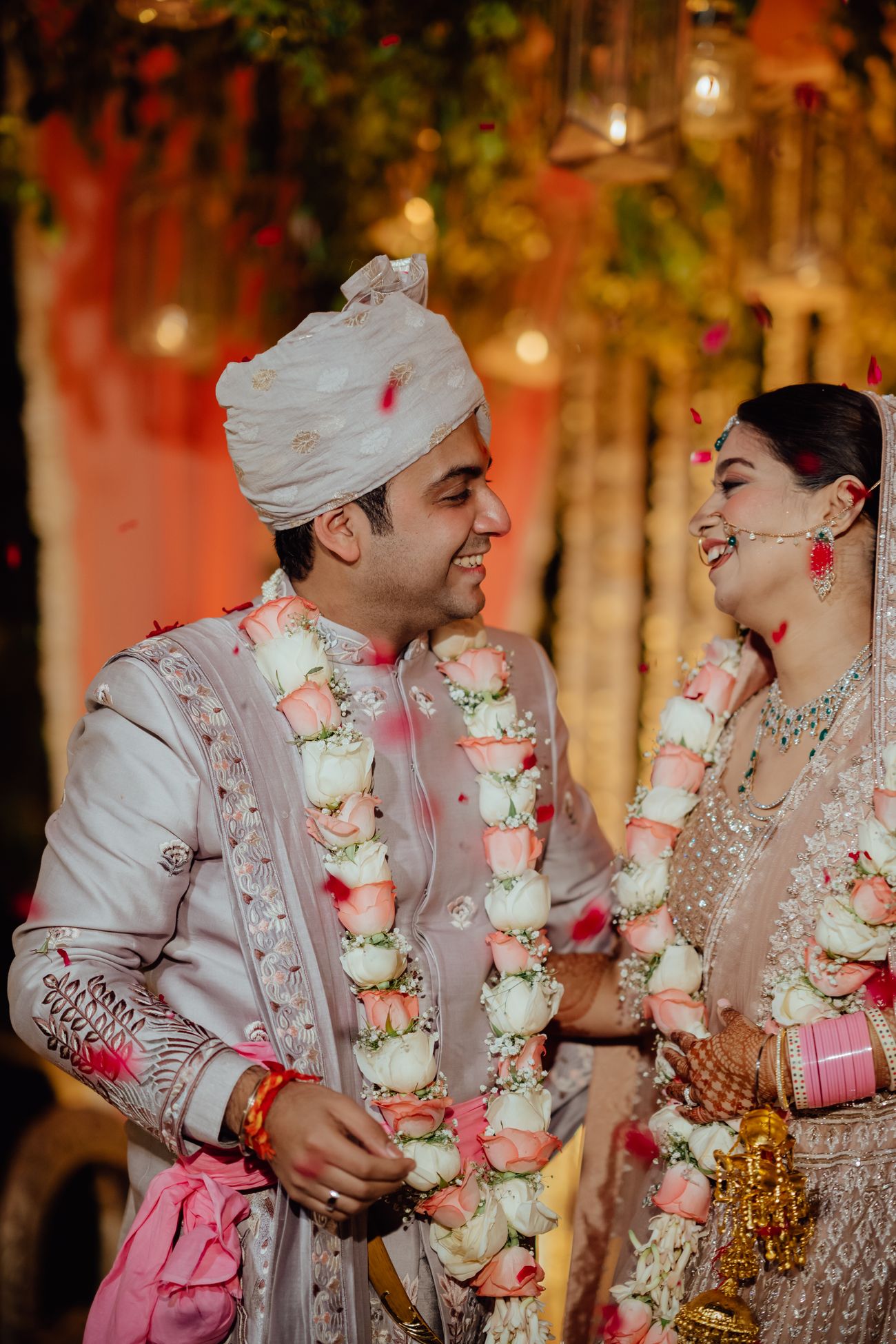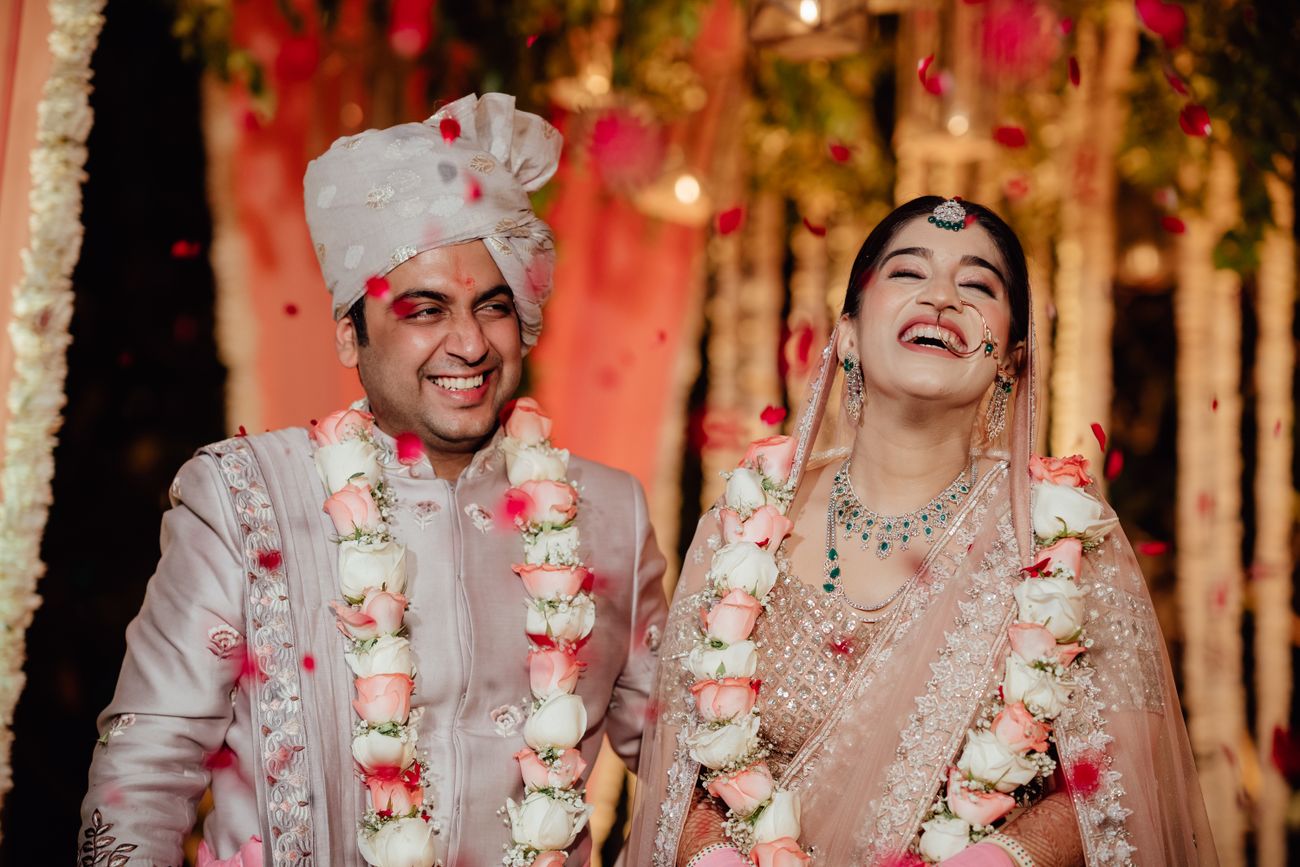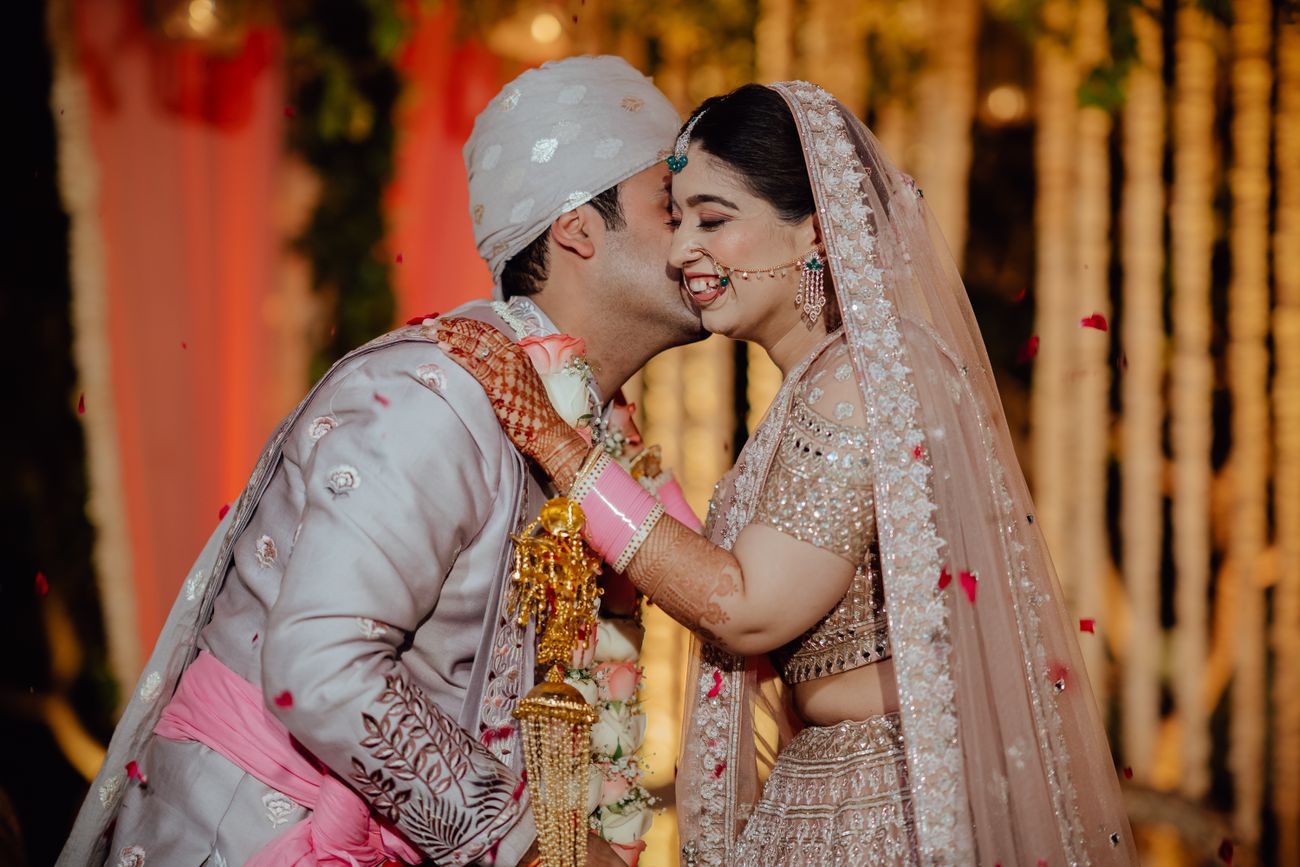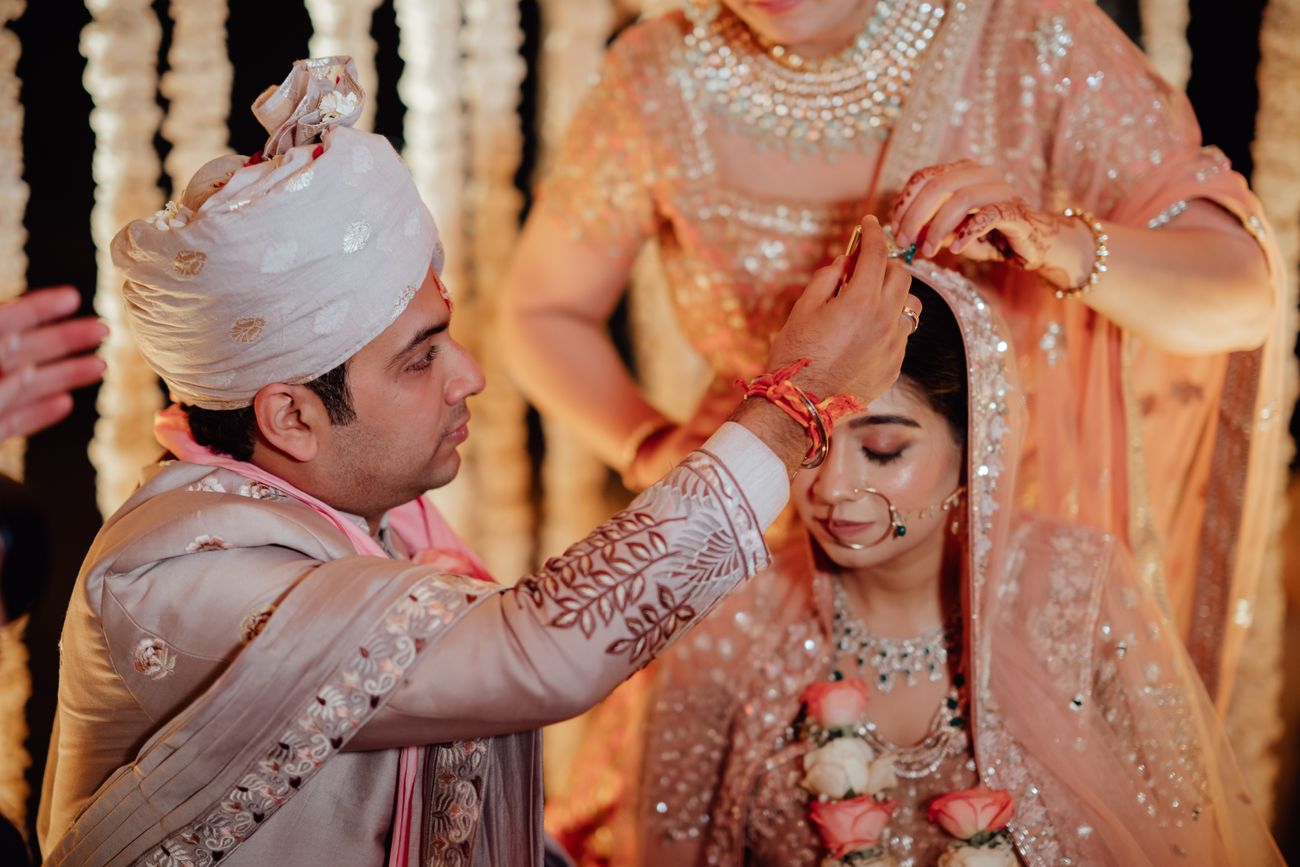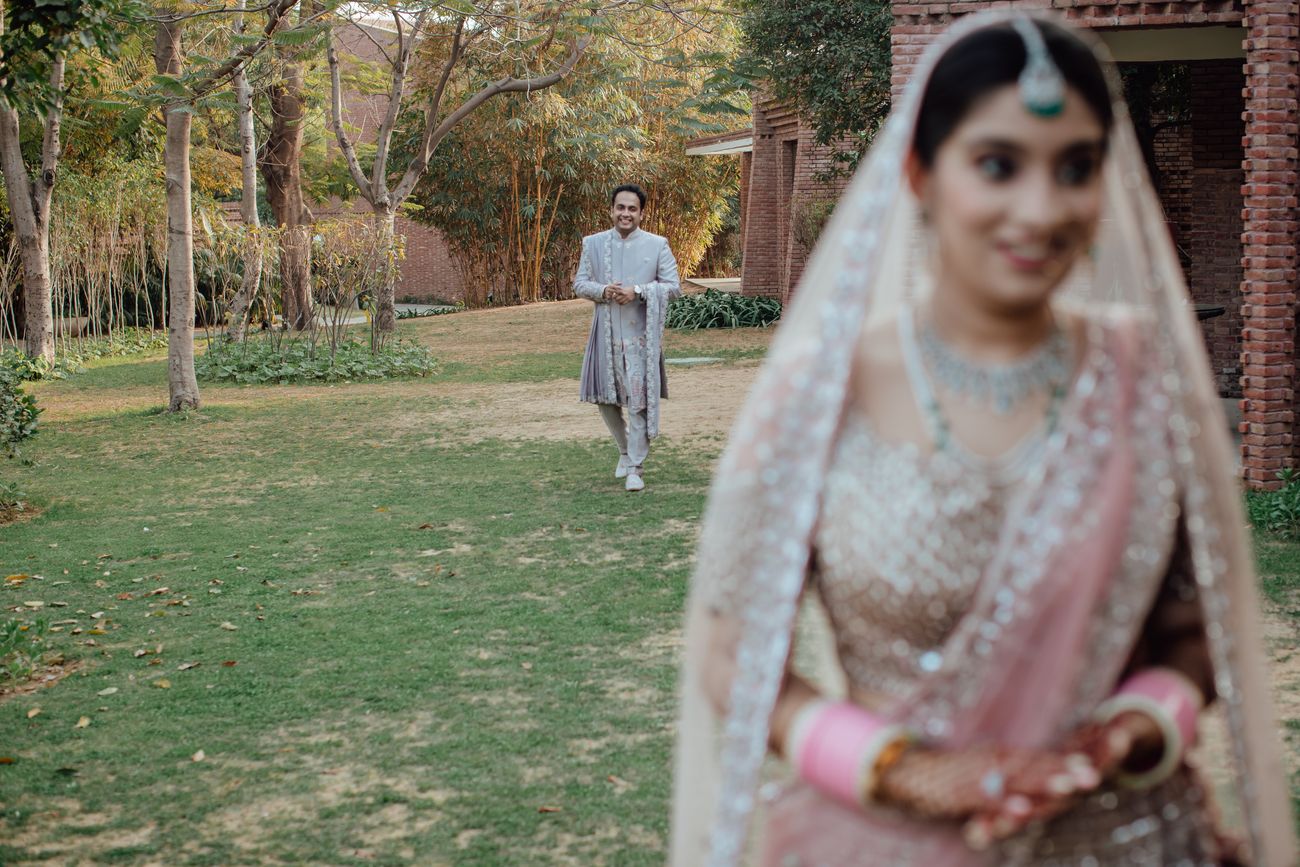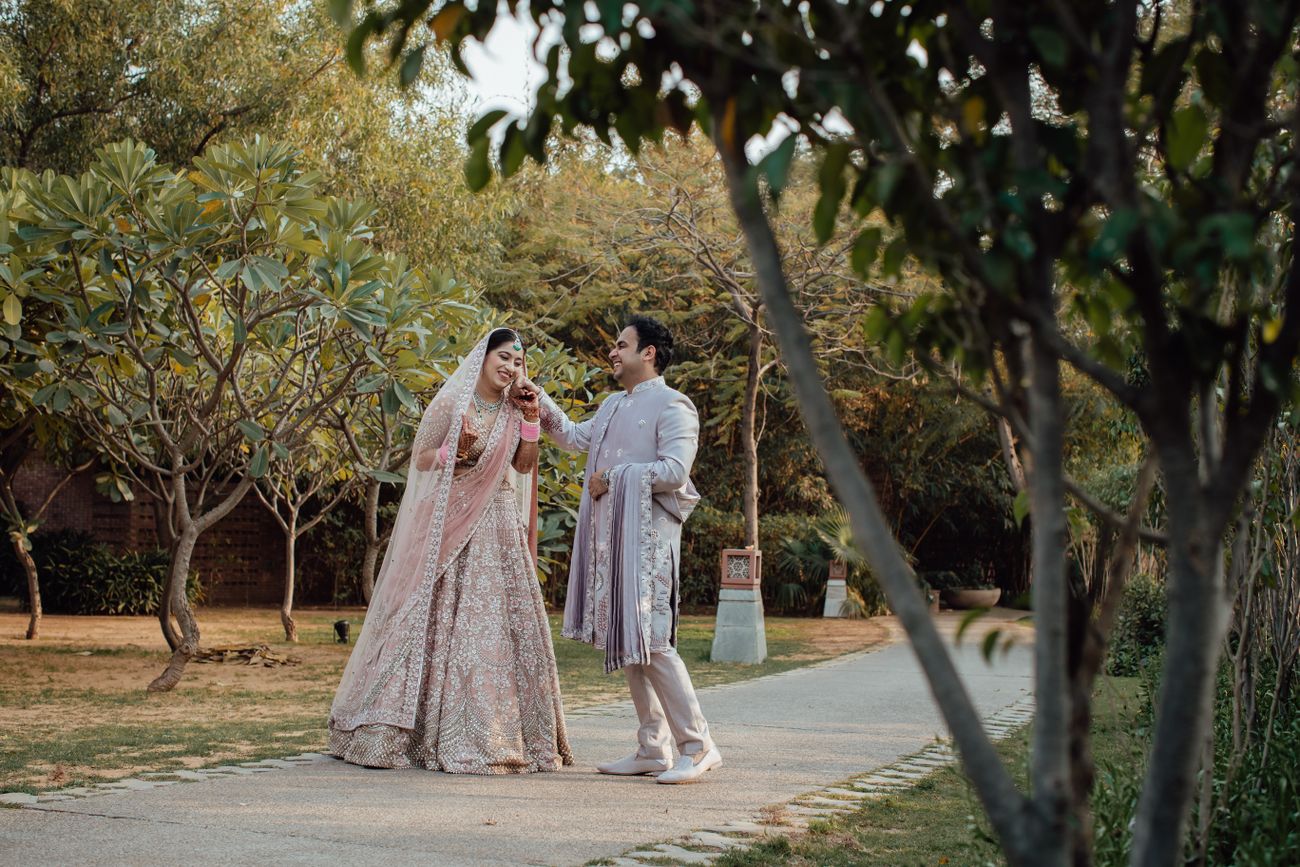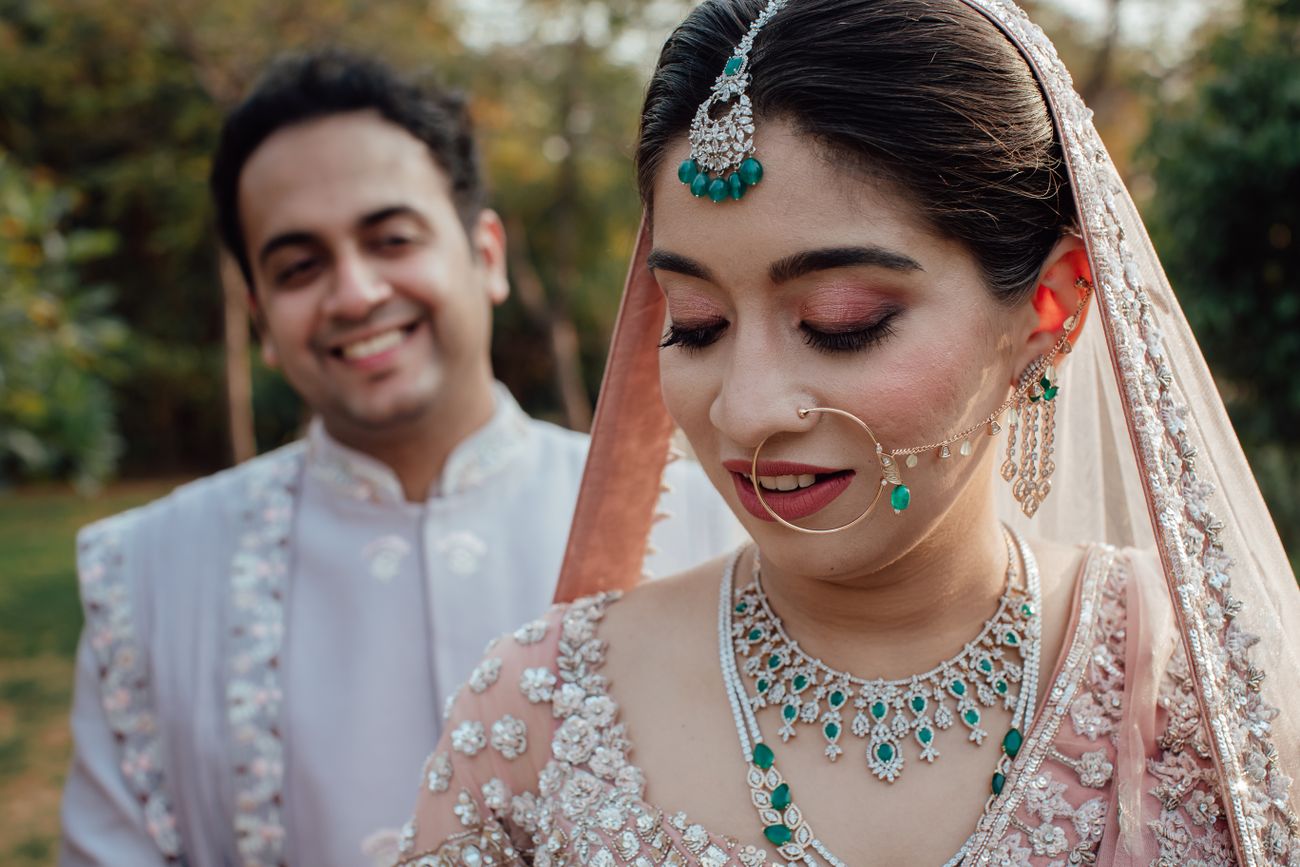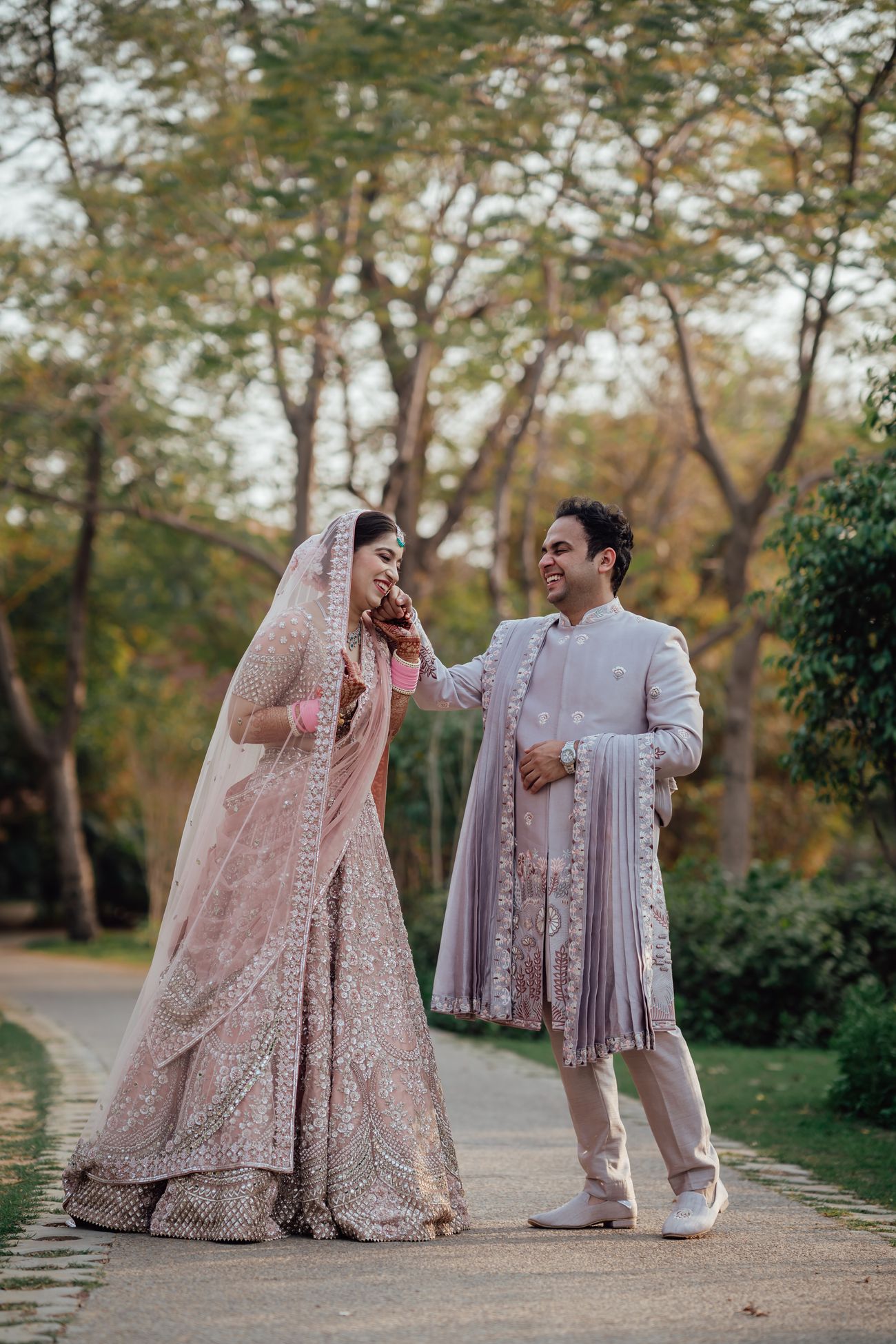 From The Bride: 
We got married on the 11th of February 2021. The pandemic actually helped us coz we had always envisioned a fun and beautiful wedding with only our immediate family and friends. Had it been normal times, it would have been a big fat 1000 guests Punjabi wedding. We scaled down on the guest list and truly had the wedding of our dreams. We are both architects and wanted a picture perfect wedding. We had the most fun in planning the wedding too coz we made sure that every element spoke about our personalities. We personally detailed everything with our vendors-starting from the wedding stationery to the food , entry and background music. A hugee credit goes to WMG coz I am this super organised person who loves making lists and researching-WMG was the exact platform for that. When I shopped for my Bridal Lehenga, I had to visit only 2 stores coz of WMG as the reviews amd descriptions helped me pick the right store. Also, both our families are our biggest blessings coz each and everyone was truly involved in the whole process and helped us at each step to perfect it. For our Mehendi, we wanted a chill Boho vibe. We had a wonderful live singer Steve too who sang acoustics of our fav songs. The Wedding was inspired by a lot of Pinterest and WMG photos. We pinned down every detail-colour of flowers, decor, Mandap design, lighting style, setting and everything (Read-2 overly enthusiastic architects planning their dream setups) For the Sagan and Reception we wanted our family and friends to drink, dance and dine to the most so every element was planned such. Our special moment was our entry as a married couple which was inspired by the movie Crazy Rich Asians-our guests held beautiful light-up butterfly sticks to line our entry path.
Vendor Reviews: 
Venue: The Westin Resort and Spa
Our idea of the wedding was to enjoy all the wedding functions in almost a vacation style with our loved ones. The location could truly not be more perfect coz it was at a short distance away but provided the resort look we wanted along with impeccable services. The food was great and the hospitality was even better.
Makeup Artist: Mehendi and Sagan - Glammed by VS, Wedding - Rashi Sehgal 
I cannot thank Varnika enough. She is the sweetest and I had so much fun getting ready by her. She did two completely different looks for my Day Mehendi and evening Sagan functions. For the day, she added the right amount of colour and gave me a soft dewy look. For the Sagan, it was probably the best smoky eyed makeup I have ever seen. Kudos to her and her team who did my family members' makeups as well-on time and beautifully as per everyone's requirements. Rashi was beyond perfection. I have never seen such makeup techniques being used. She completely my bridal look with pinks ,nudes and the quintessential Hydrangeas floral bun. I was amazed that no false lashes were used and the whole look was exactly what I had in mind.
Planner: Purple Patch Events
Utsav and Ankur were the most patient planners ever. We had so many ideas and wanted to incorporate almost everything. They were very understanding throughout the process and delivered amazingly on the main days. They had a great system in place to plan even the tiniest detail of the wedding.
Photographer: The Delhi Wedding Company
Finding the right photographer was a major priority for us-as it is for every couple for sure. We researched alotttt and finally came across TDWC on WedmeGood. Their captures were beautiful and natural. We are not the typical posing couple so we wanted a team who could capture our moments and candids. They understood our needs and delivered such amazing memories. Even the cinematic teaser and movie was beyond our expectations. We keep watching it on repeat as do alot of our family members coz it is so well made.
Bridal Outfits: Mehendi Outfit Soniya G(Megaan), Shahpur Jat, Wedding Sunehree, Chandni Chowk
She is a dear family friend and a wonderful designer. I just explained the concept for my outfit and within seconds, she had beautiful ideas for the same. She made sure that the colours and silhouette stands out from the rest. I was always certain that I wanted a dusky pink lehenga with intricate detailed work. It was a 'Yes' moment the minute I saw this outfit. Jatin understood my taste immediately and showed me the right pieces and surprisingly within 4 outfits, my Bridal Lehenga was finalised! P.S. the packaging was impeccable too.
Groom Wear: Mehendi, Sagan and Reception - Philocaly, Shahpur Jat, Wedding - Dieu & OR
The Mehendi, Sagan and Reception Outfits were selected from the sublime designer collection of Philocaly. Shrey is definitely the go-to-guy for all things perfect from the colour, cut to the fit. The reception shawl was from Ahujasons store which is definitely the pioneer in their field. The wedding attire was designed splendidly with such a different color and embroidery. I wanted something subtle and nothing too over the top. This was exactly that with the right combination of bespoke and tasteful.
Wedding Stationery Designing: Asyo Designs
Ankita is truly a sweetheart. She is a dear friend who gave us everything that we didn't even know we wanted! One discussion with her about what we had in mind and all the graphics from the logo to the boards were spot-on.
Vendors: Venue: The Westin Resort and Spa; Makeup Artist: Mehendi and Sagan - Glammed by VS , Wedding - Rashi Sehgal Official★ 4.7 ; Planner: Purple Patch★ 5 ; Photographer: The Delhi Wedding Company★ 4.9 ; Bridal Outfits: Mehendi - Soniya G(Megaan★ 5 ), Shahpur Jat, Wedding - Sunehree Chandni Chowk★ 4.8 , Chandni Chowk; Groom Wear: Mehendi, Sagan and Reception - Philocaly , Shahpur Jat, Wedding - Dieu & OR; Wedding Stationery Designing: Asyo Designs