Dreamy Delhi Wedding For A Wedding Planner Bride!
BY Latha Sunadh | 26 Apr, 2018 | 831 views | 4 min read
When the bride is the chief planner at Tinselle Events, you know you have a pretty as a picture wedding on the cards . Vasundra's wedding is all about style and sensibility - from the Arabian princess vibe  in lemon and mint  at the mehendi to the quintessential Indian bride at the wedding day . Major props for her mehendi jewellery, we absolutely adored it. The venues, Amaara Farms (Wedding), Pushpanjali Farms (Sundowner) were perfect for this soiree while photography by Vows & Tales★ 5  kept it easy as pie! P.S We also absolutely adore the fact that all her bridesmaids turned up to match her at her Mehendi and there's an interesting shoot to prove it! 
Meet Vasundra  & Shrey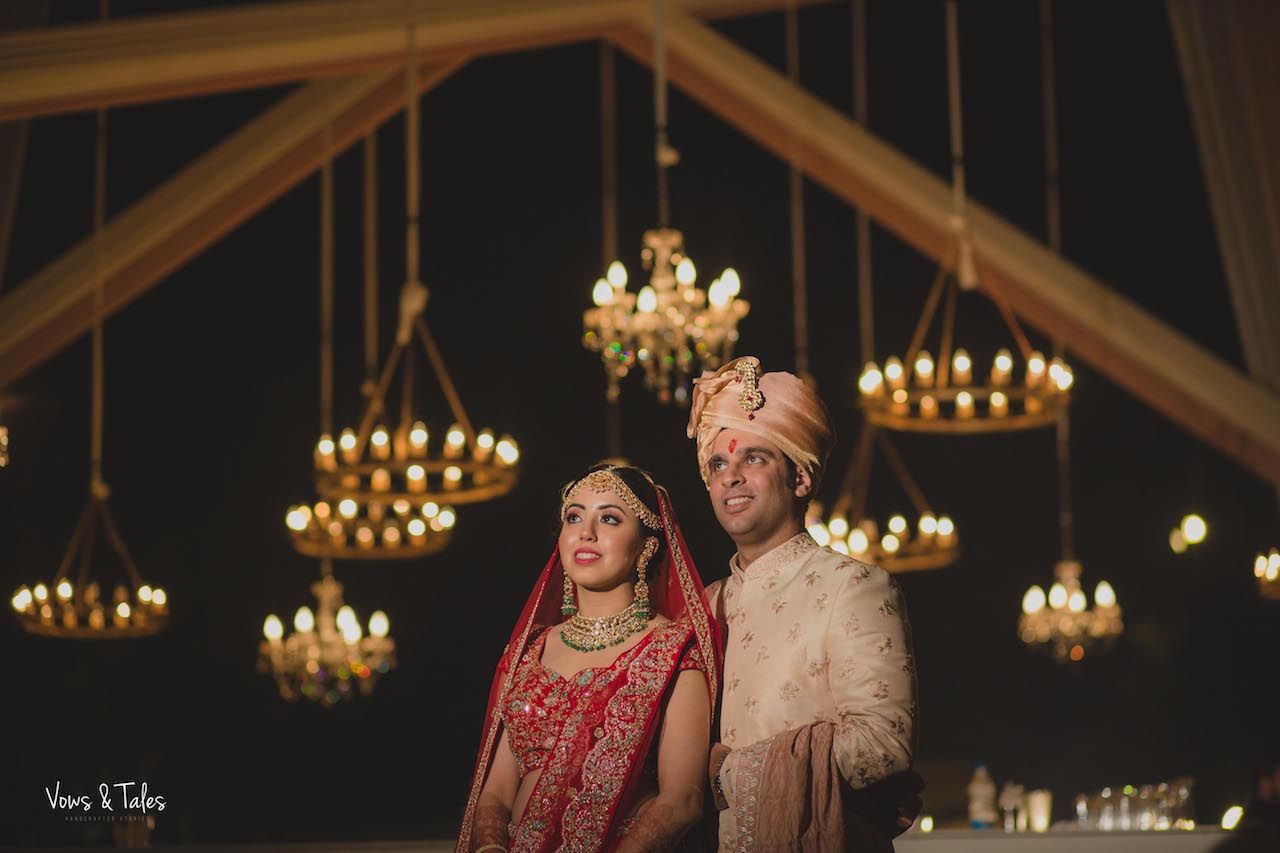 "We both were vehemently opposed to the idea of arranged marriage! However, marriage loomed clearly ahead and the process ensued. We were introduced through family and were asked to meet, An unenthusiastic meeting was planned between the two of us, But somehow just a few meetings, phone calls and texts later we were just more than ready to get married, it's like they say - when its meant to be it's meant to be! What really tipped the scale was that despite no parental pressure we came to our conclusion in a few short days. Hell, I didn't even meet his parents before my mind was made up. It may very well be a cliche but it worked out for us :)" says Vasundhara.
The Mehendi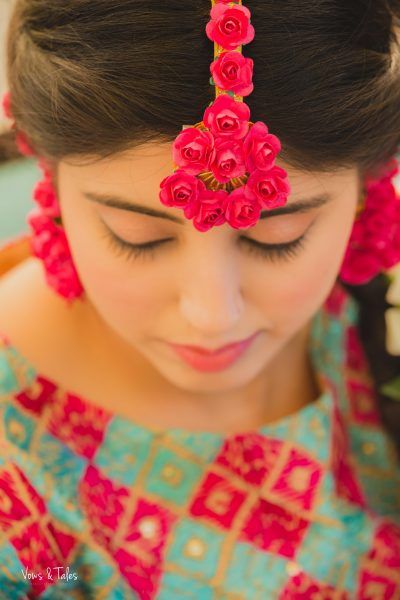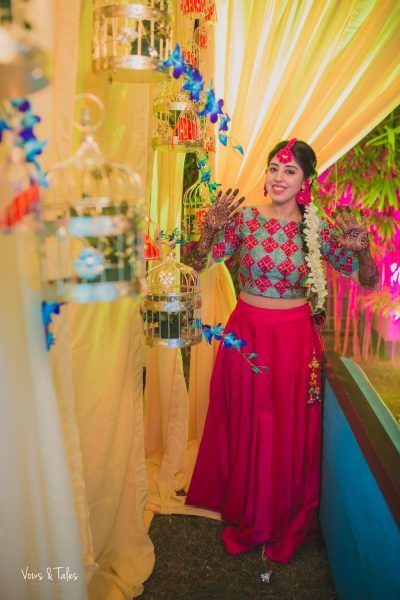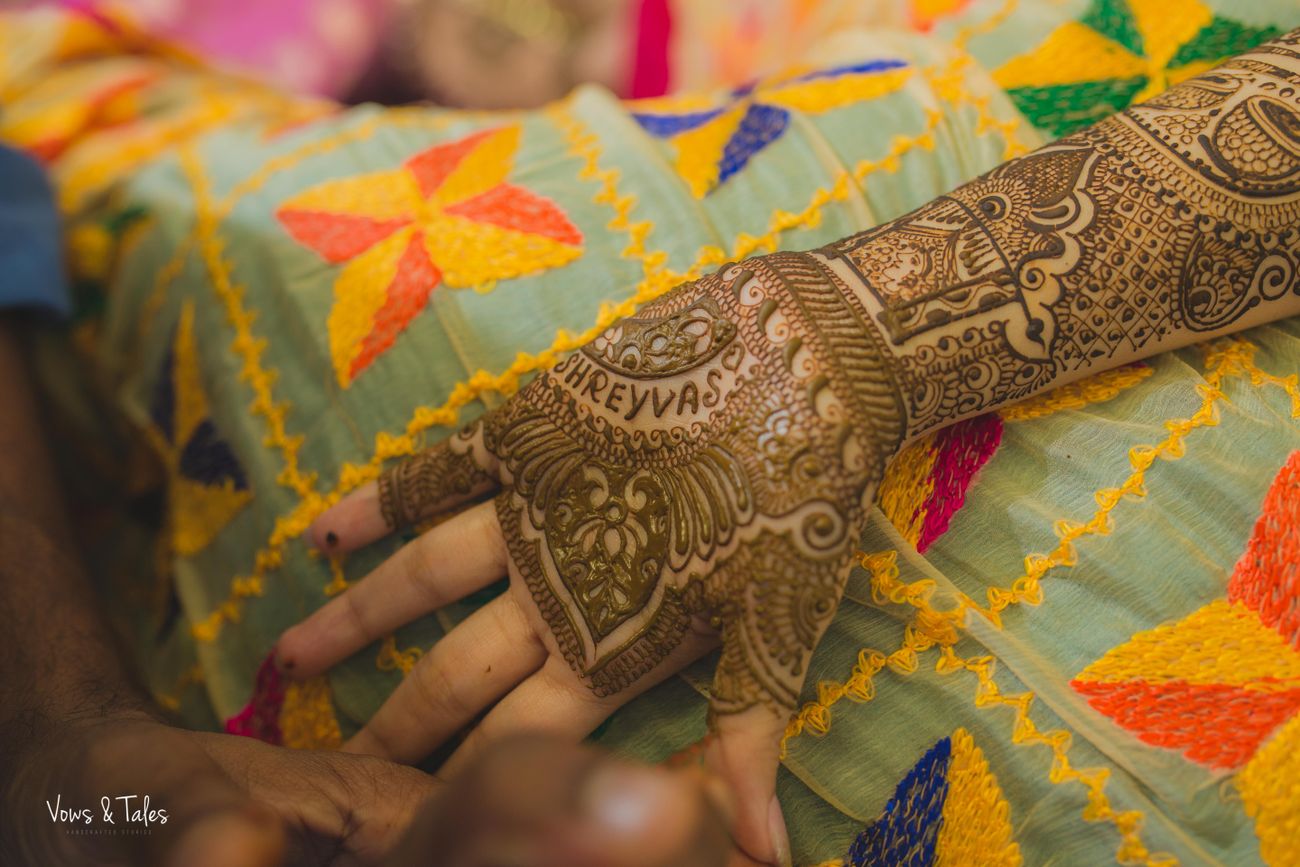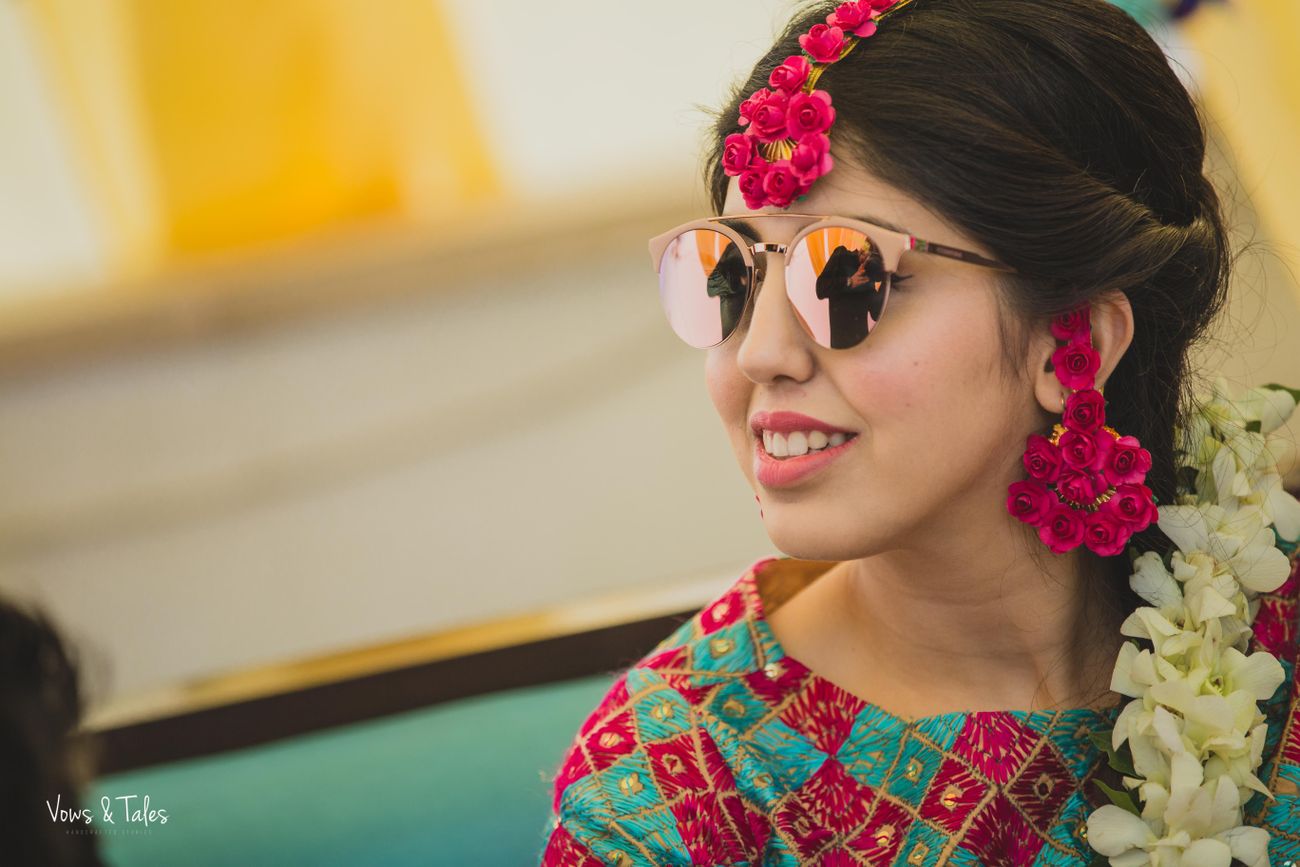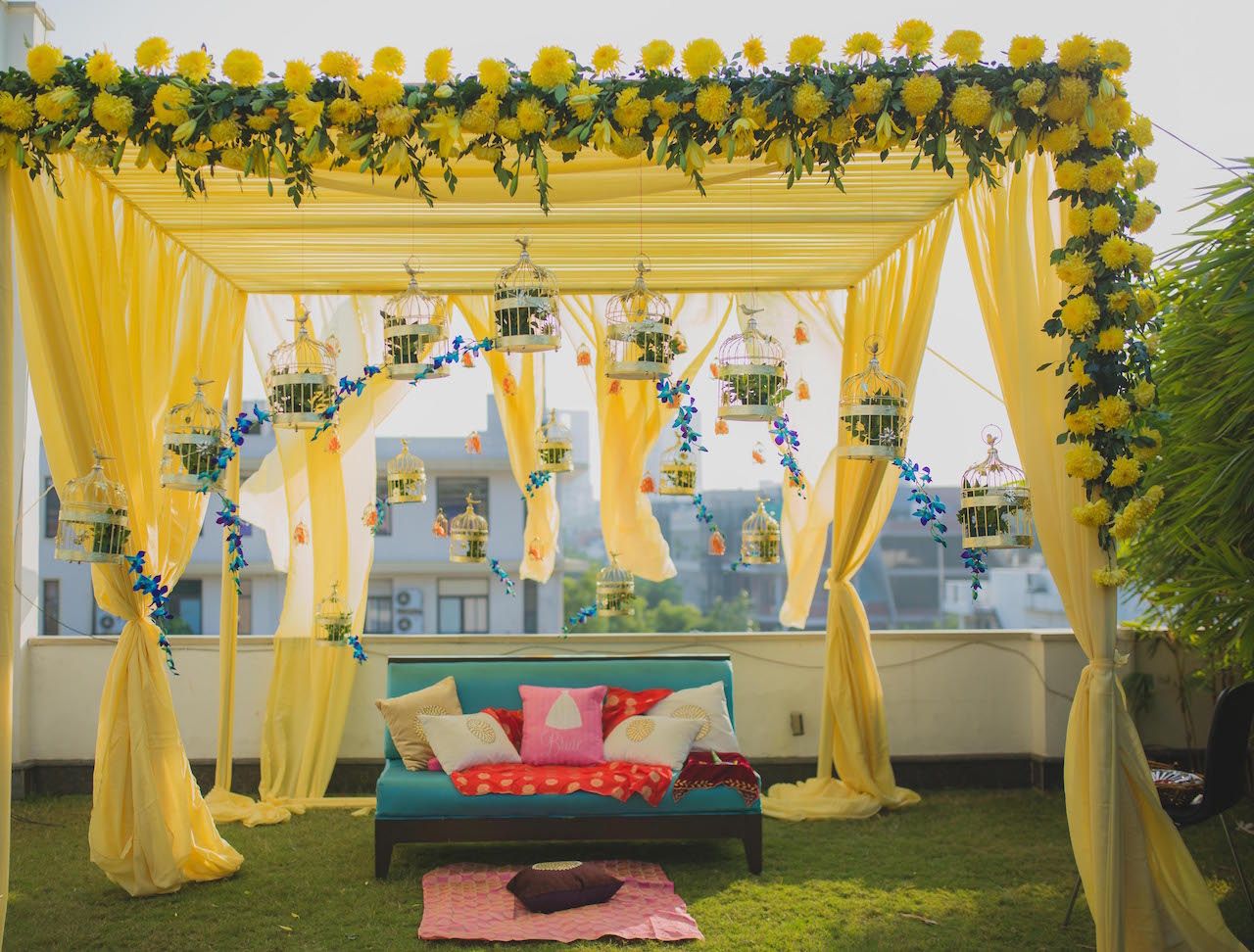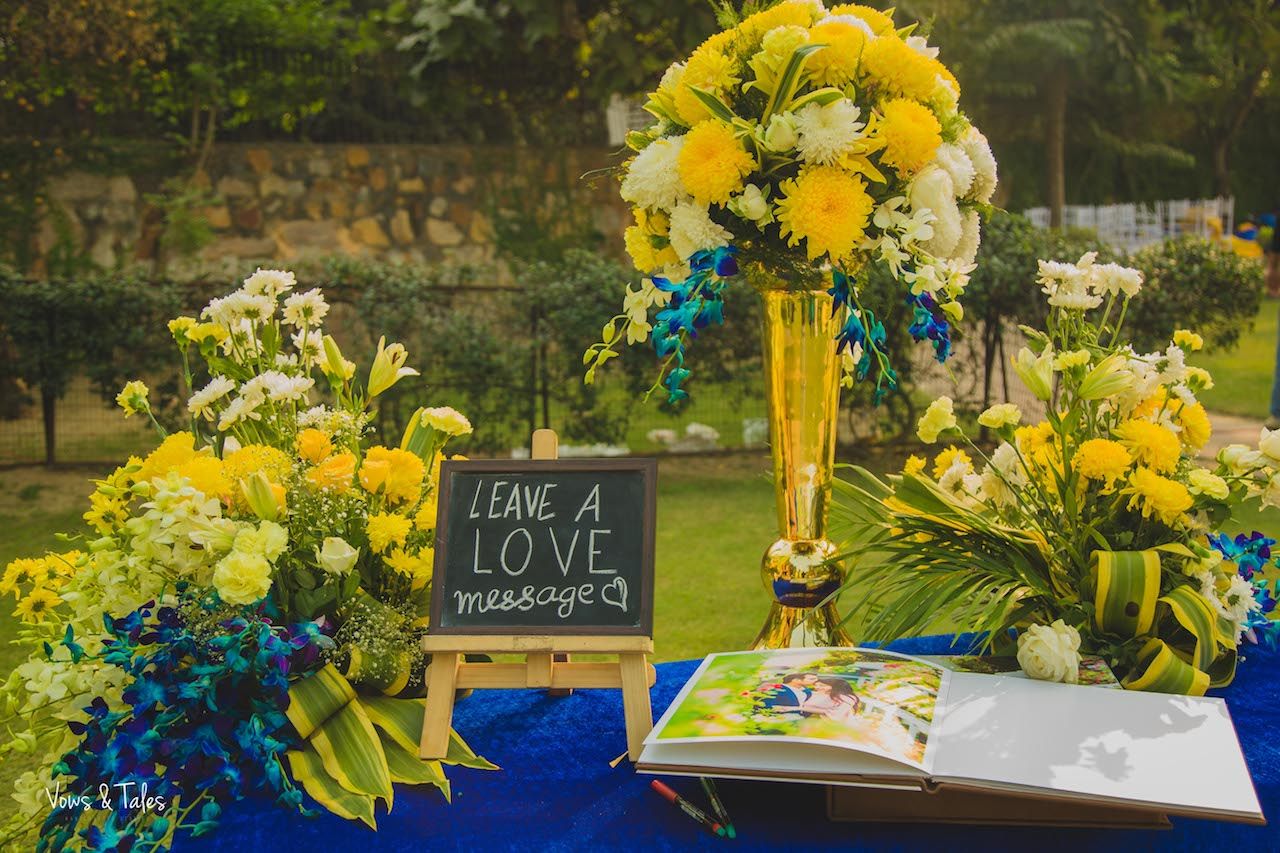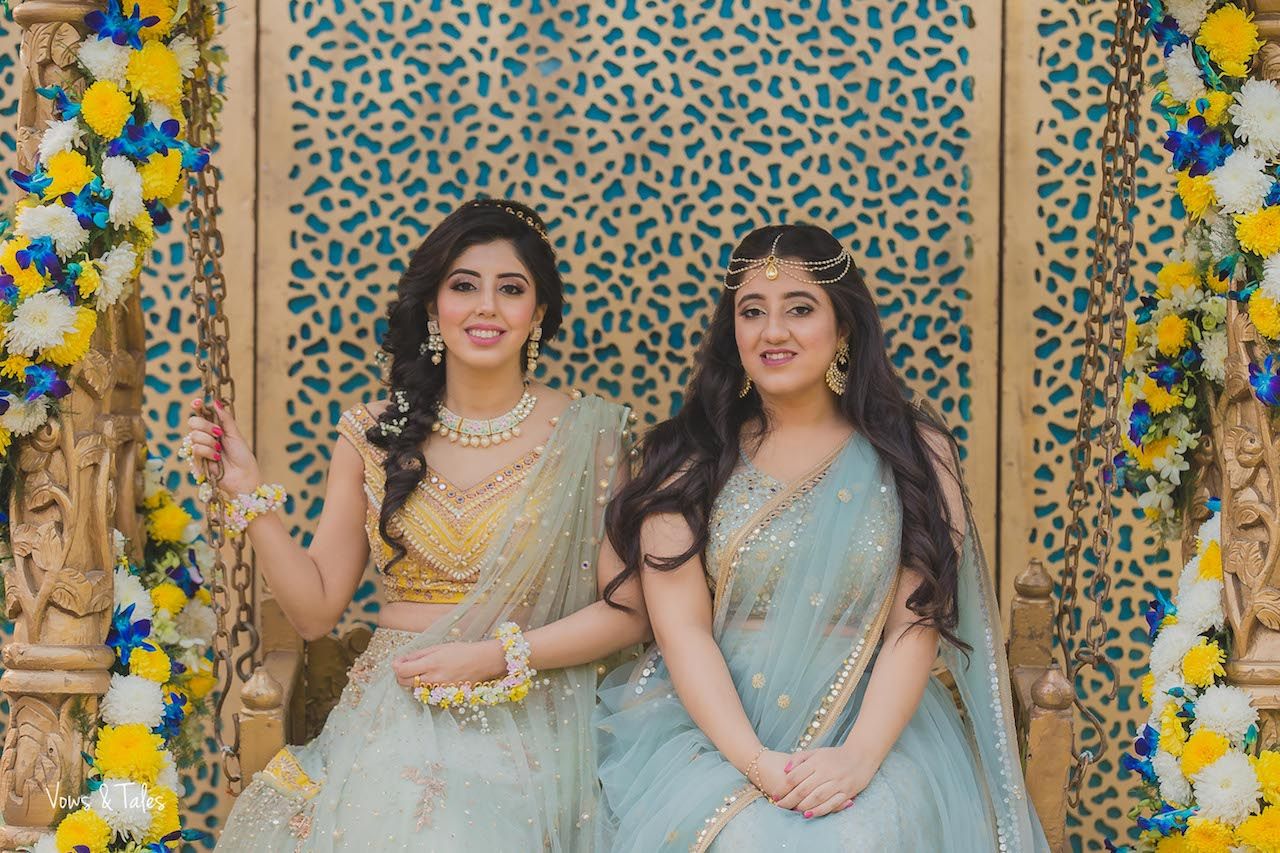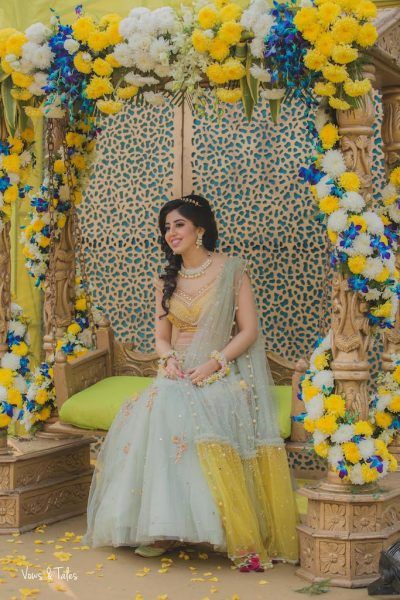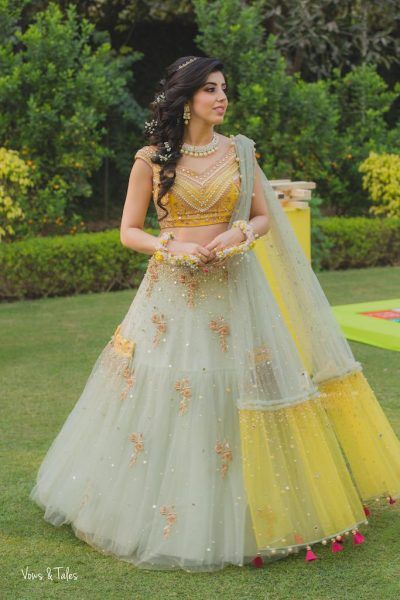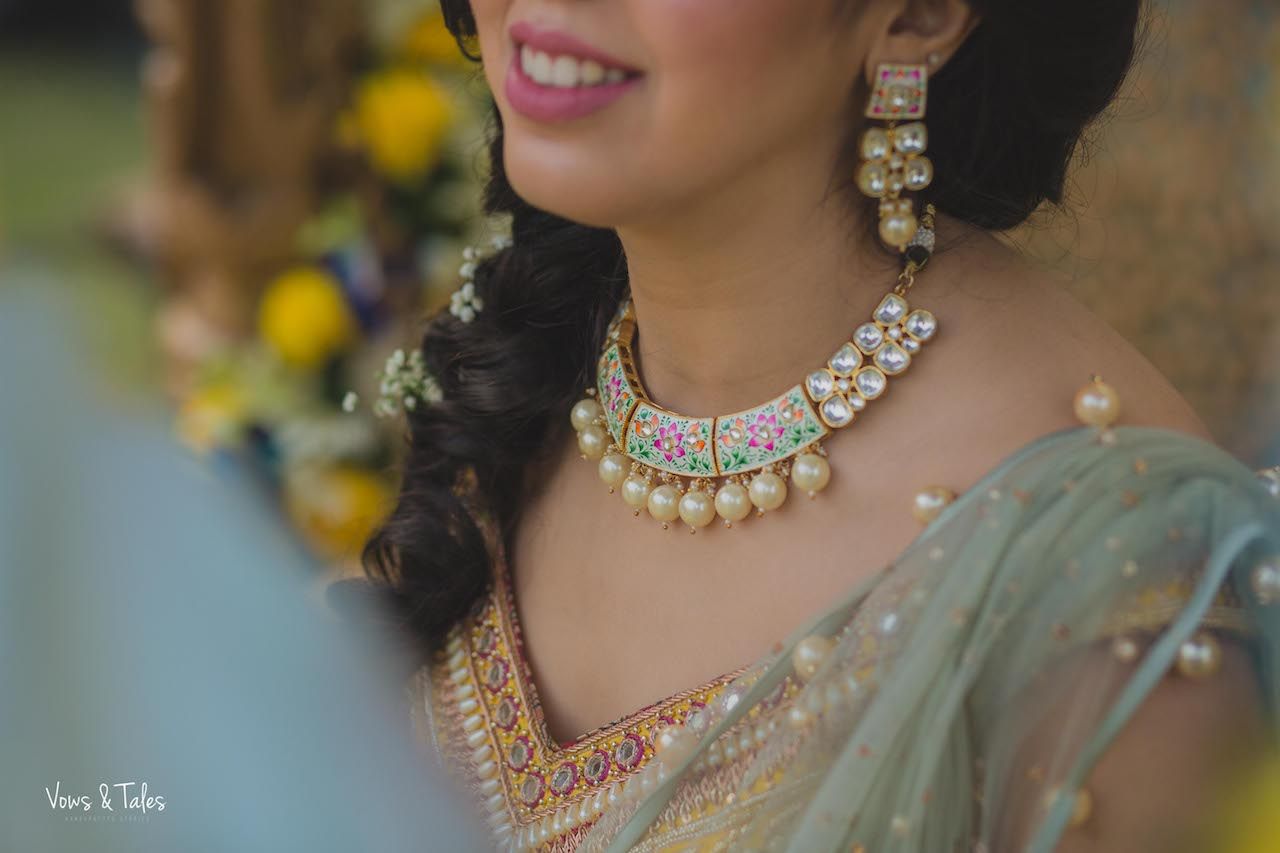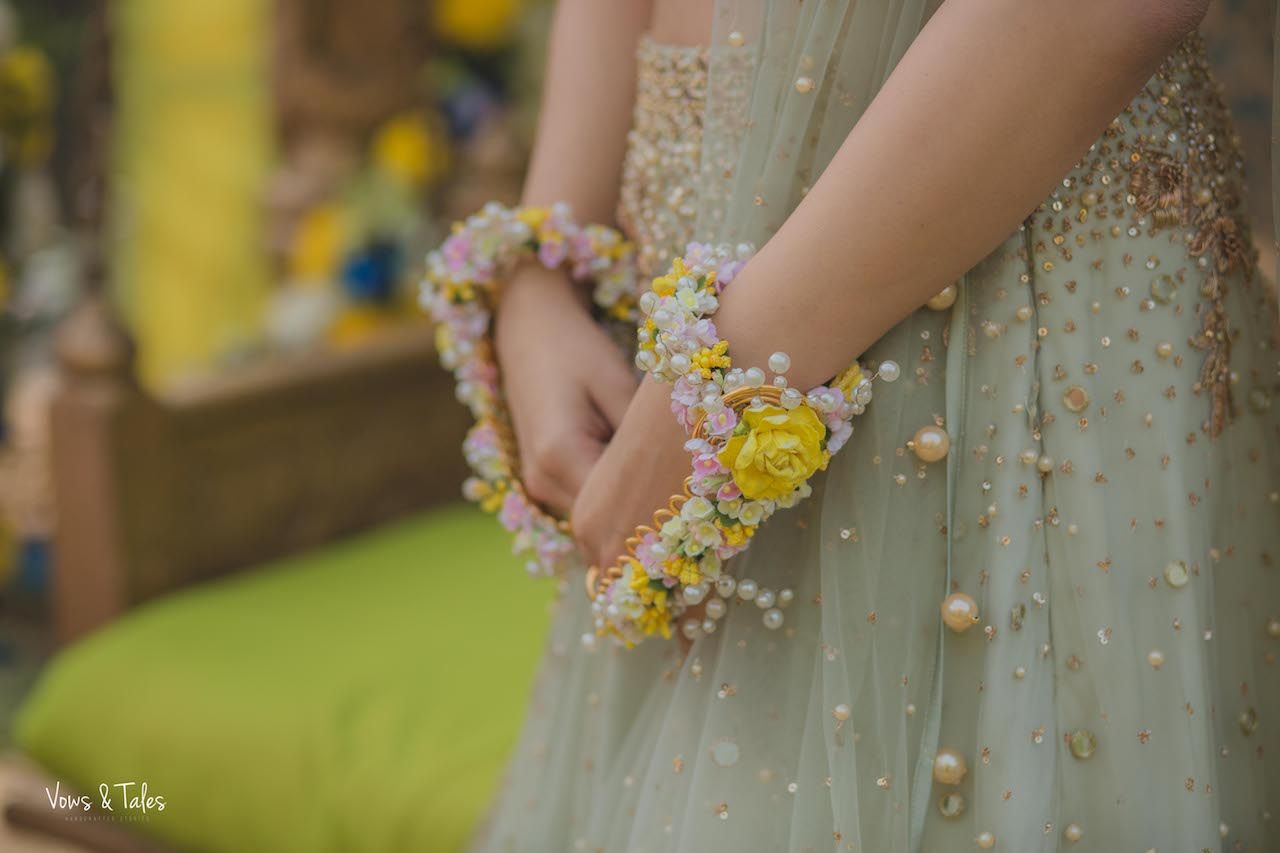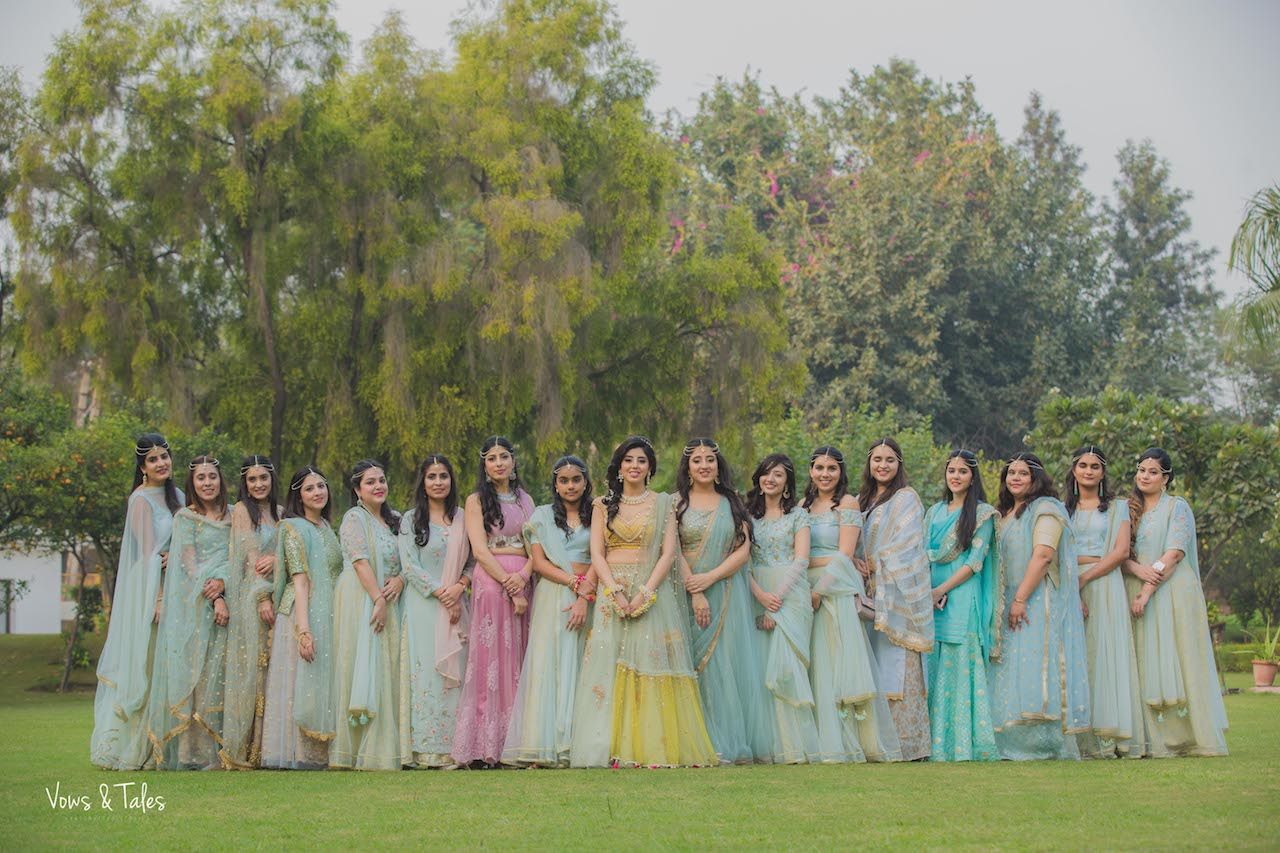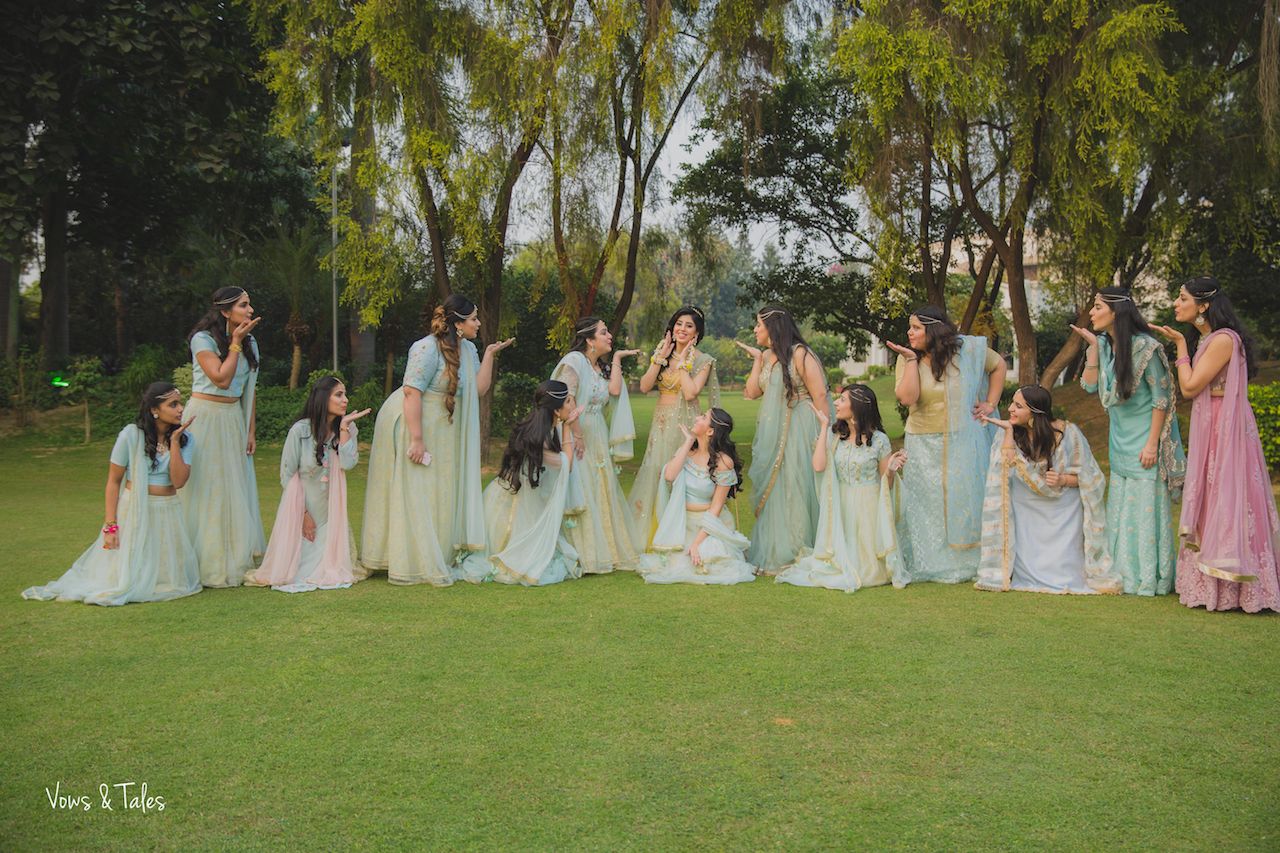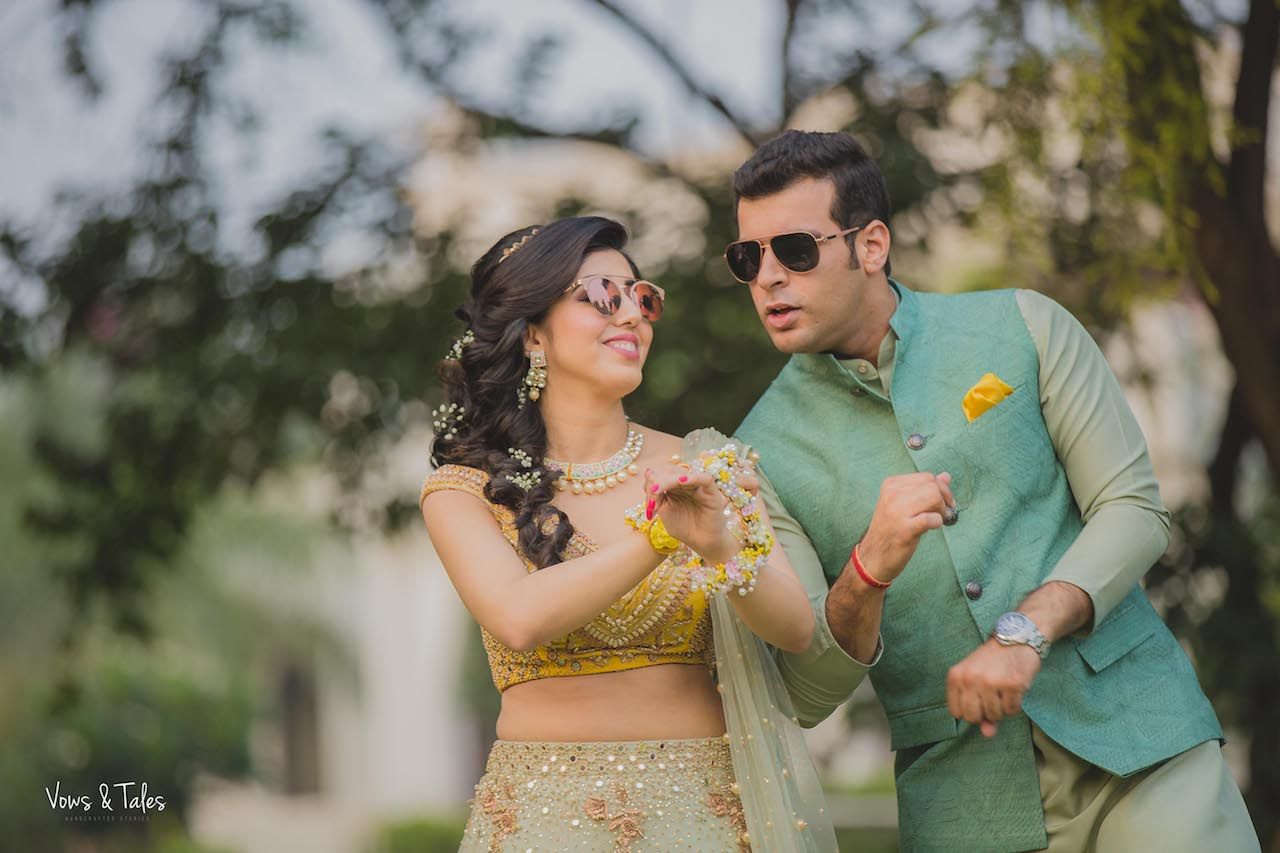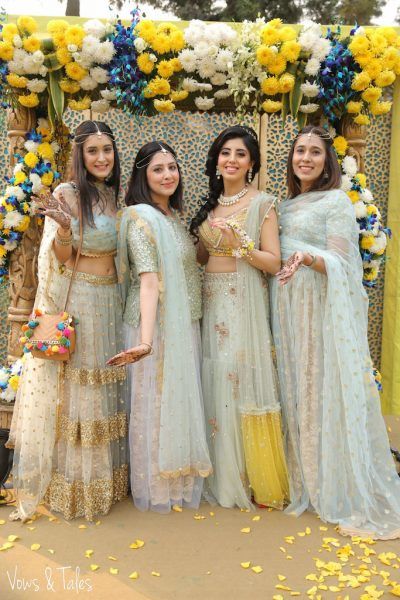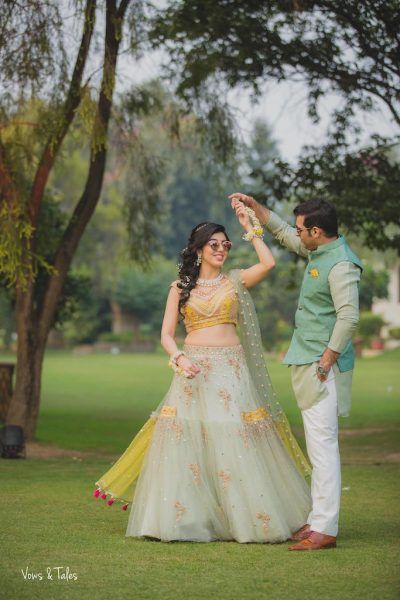 The Engagement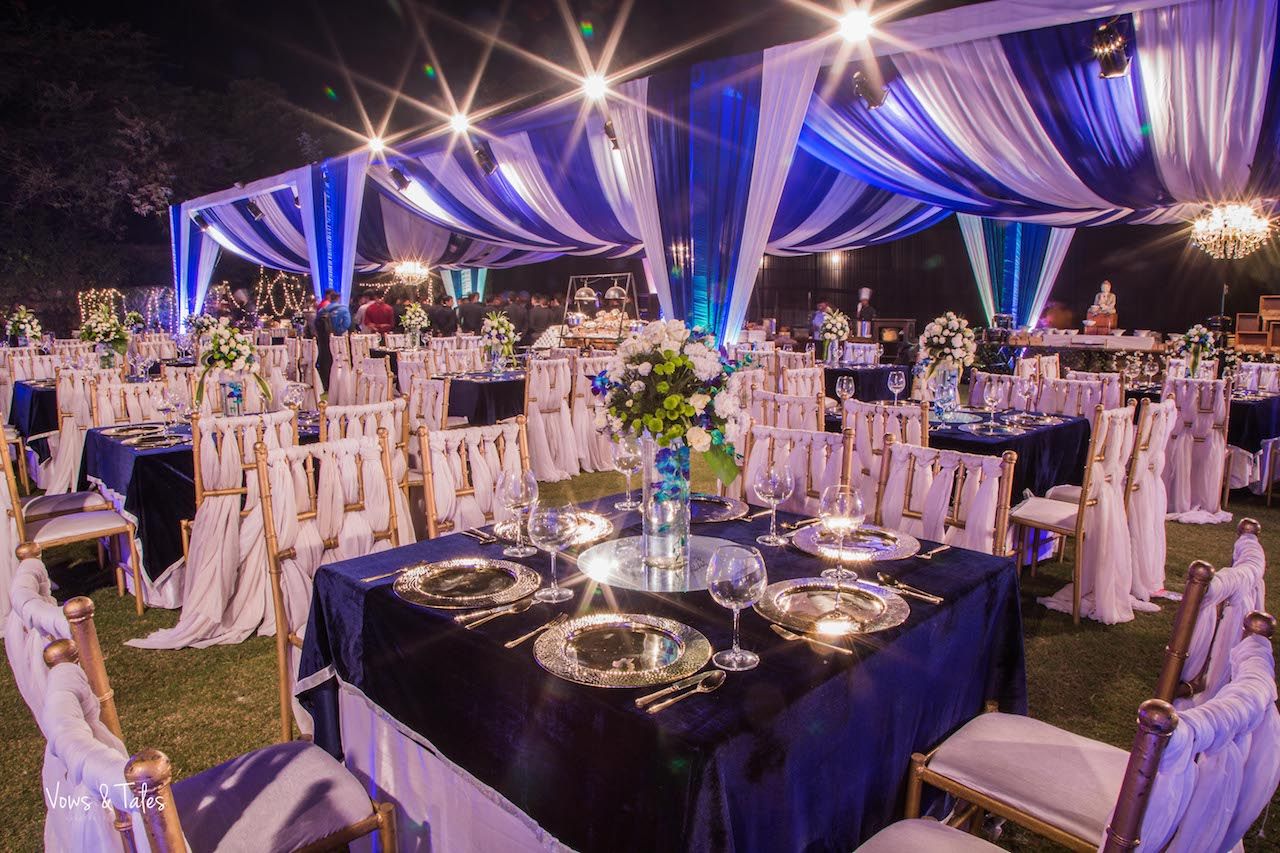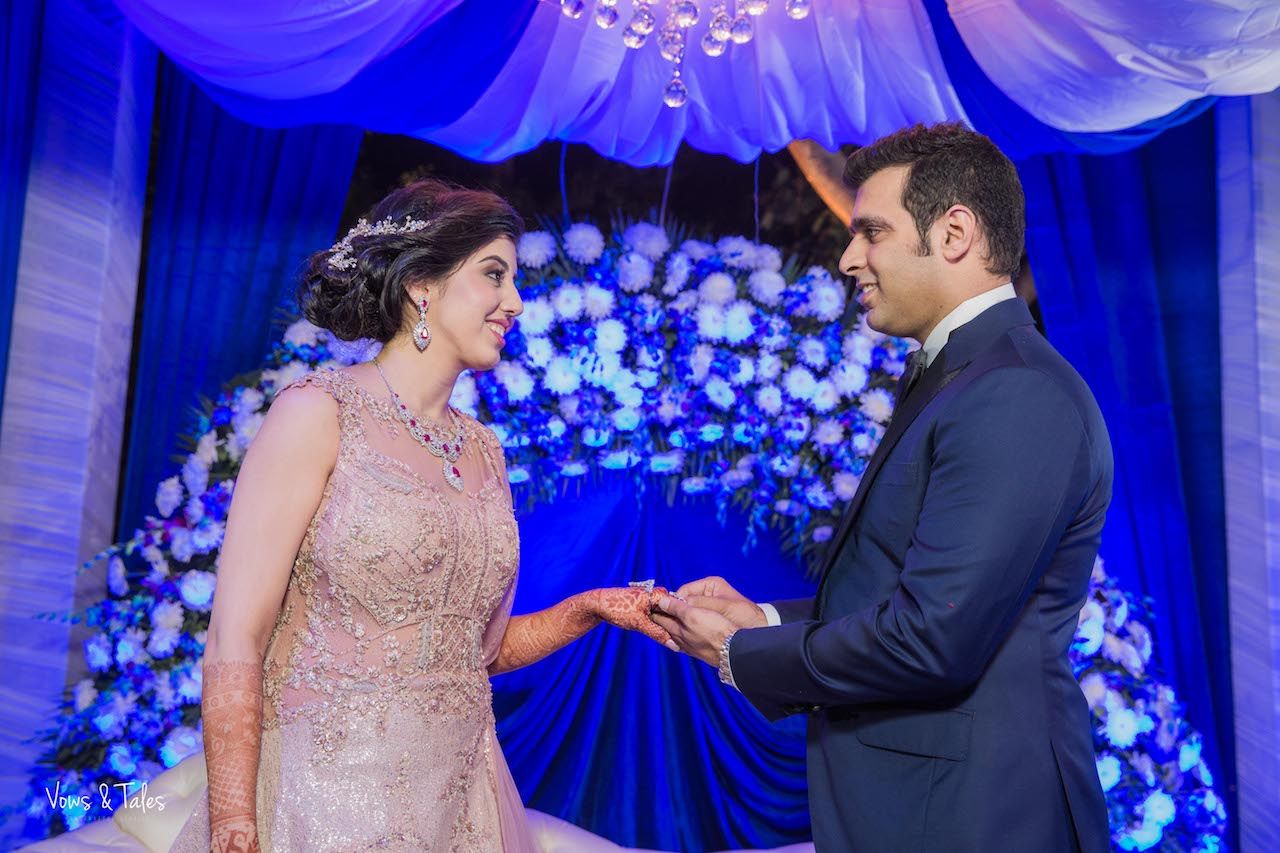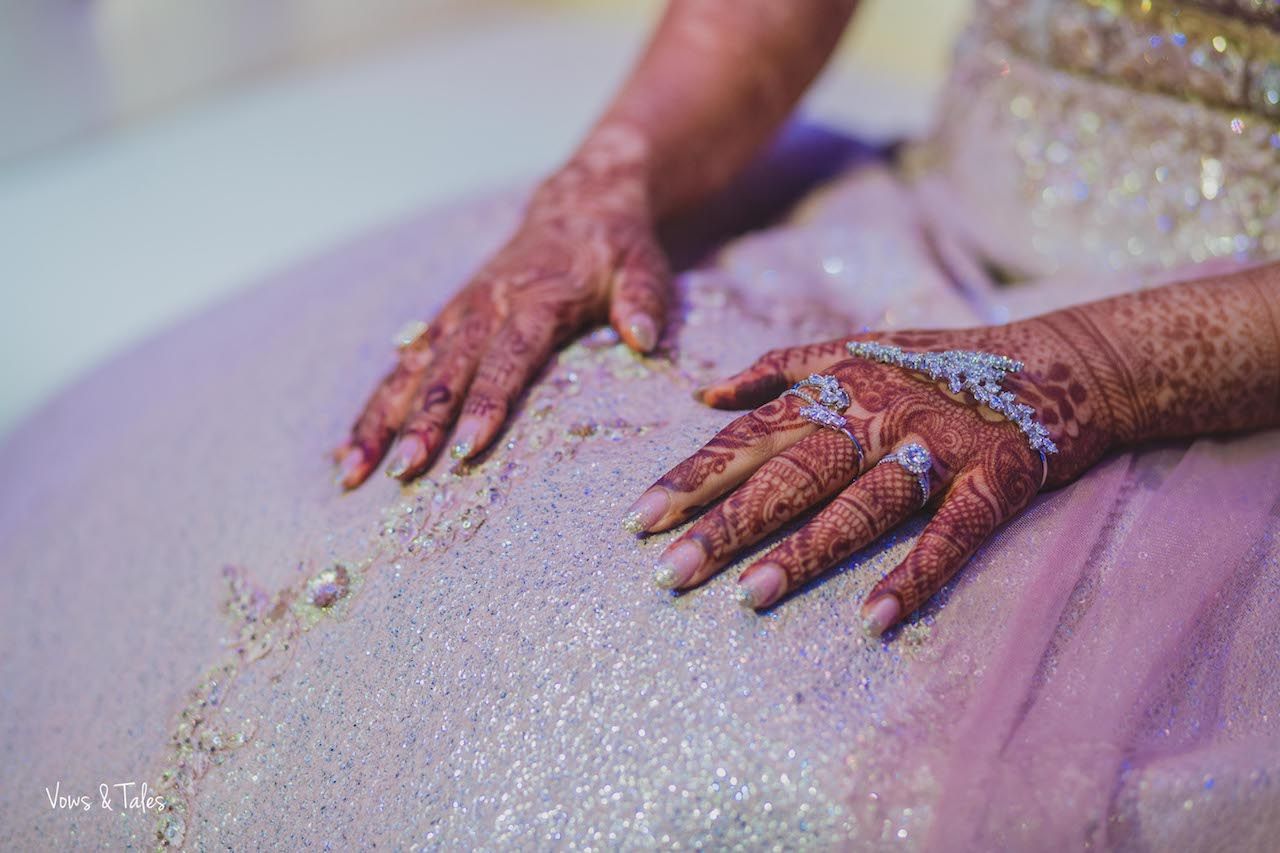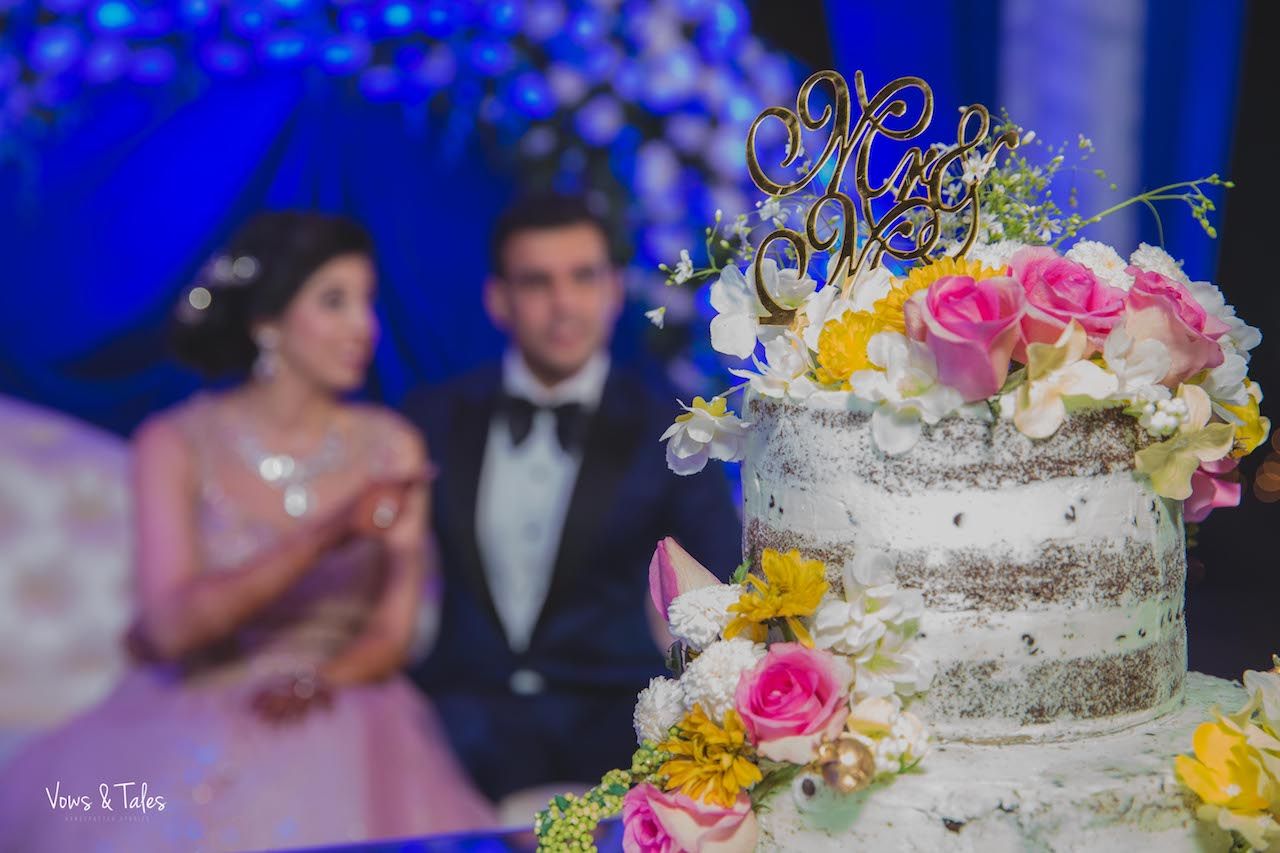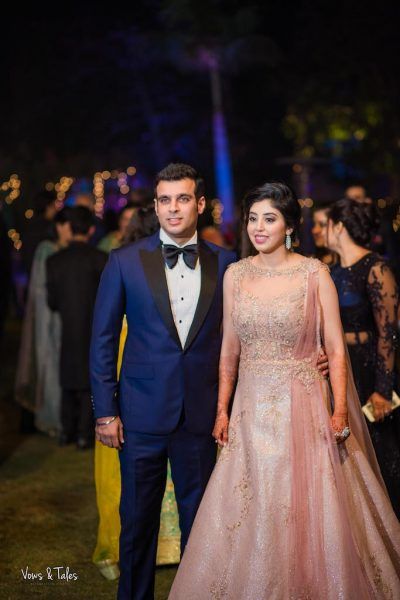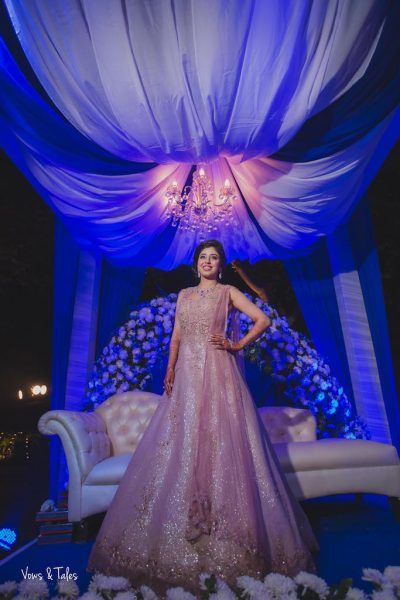 The Wedding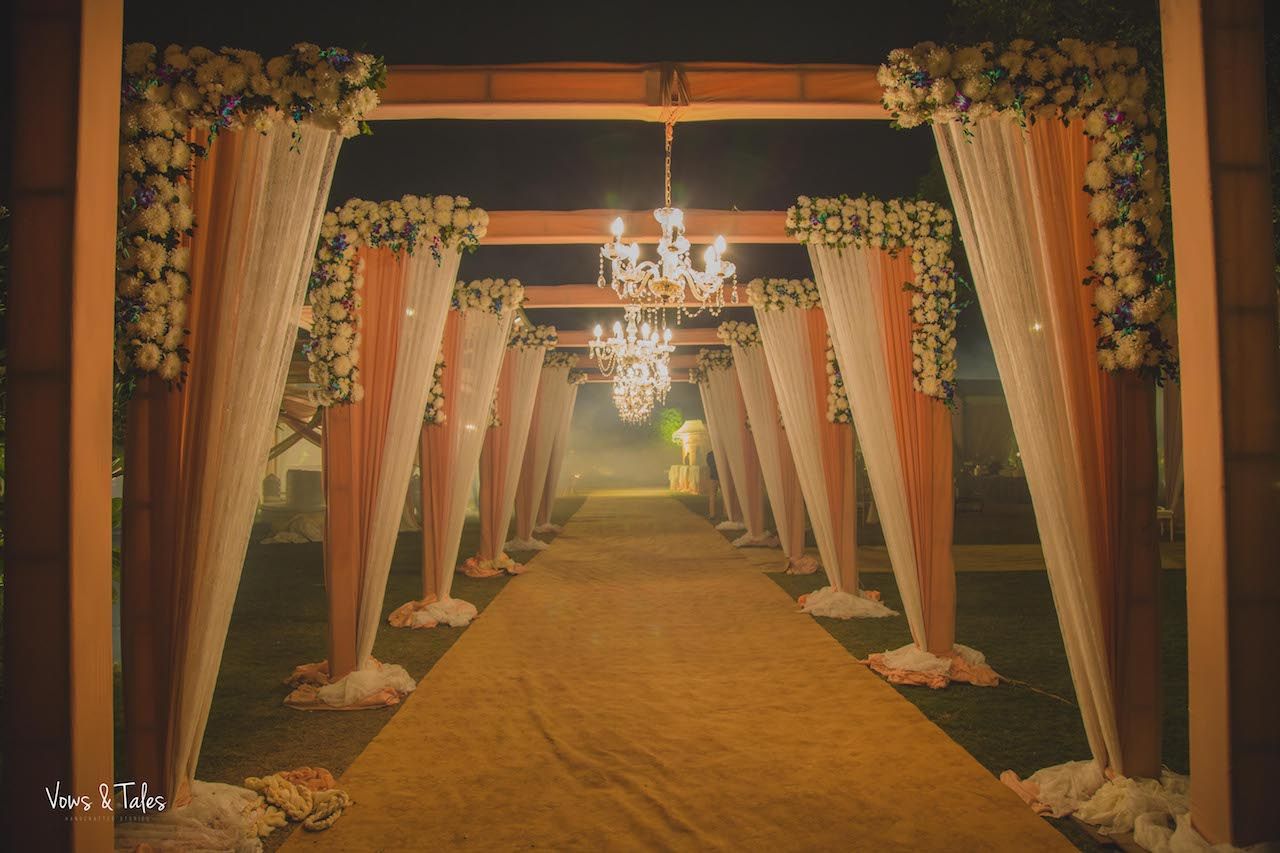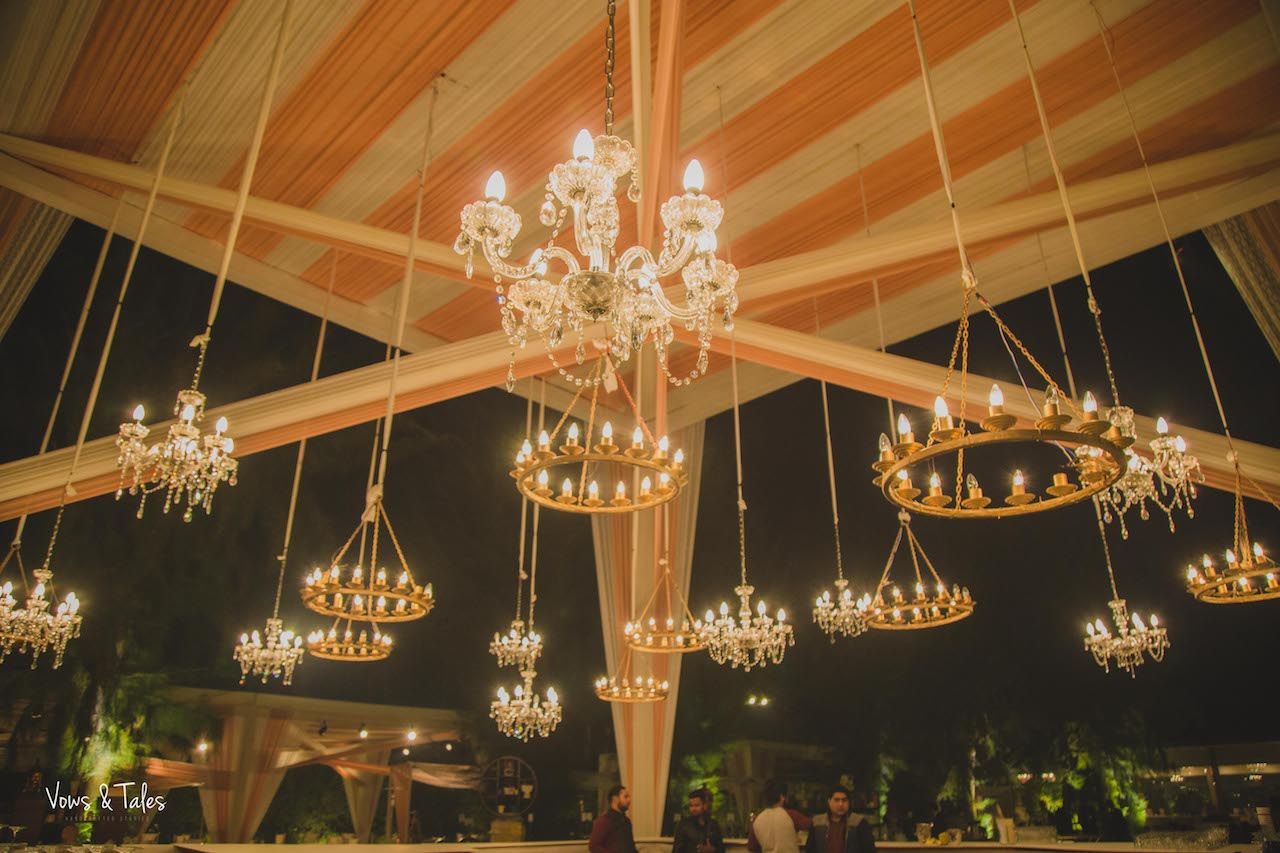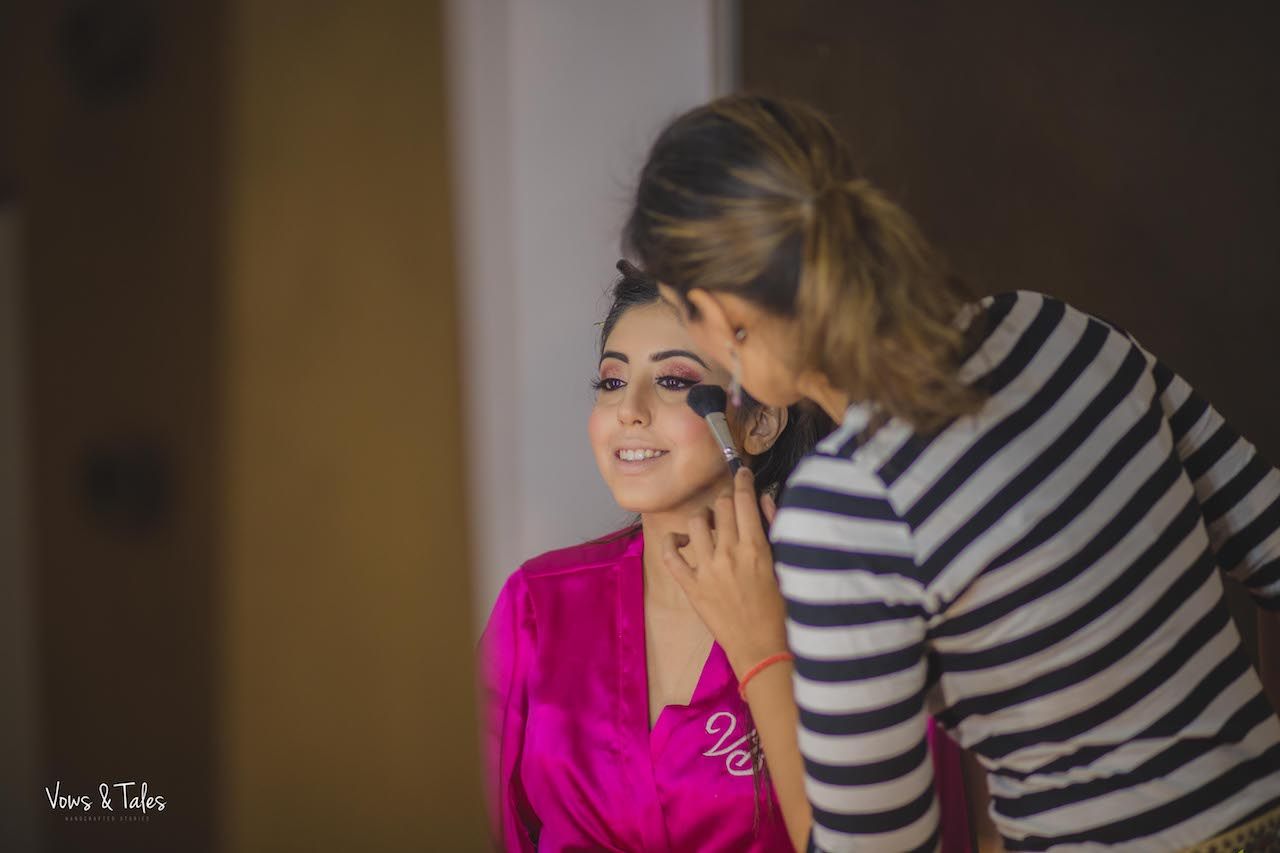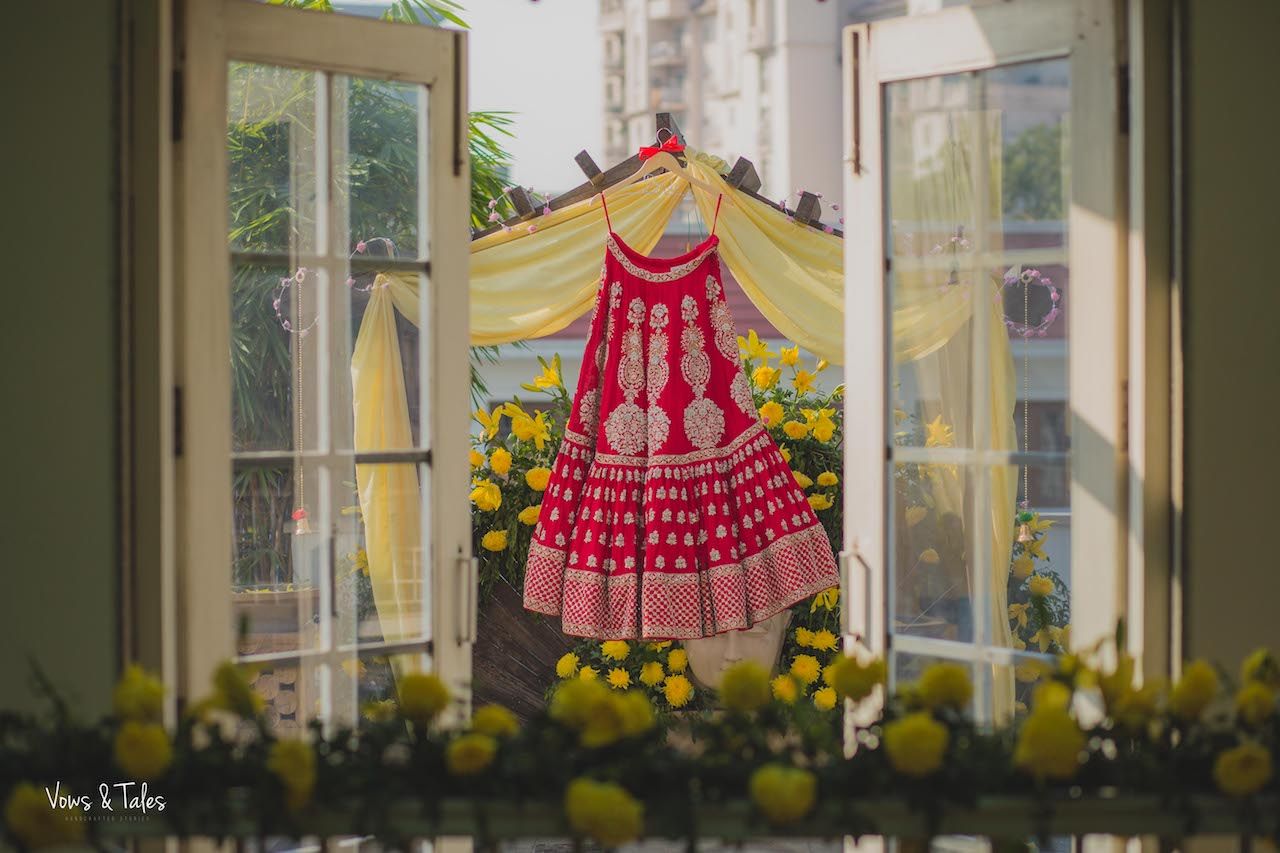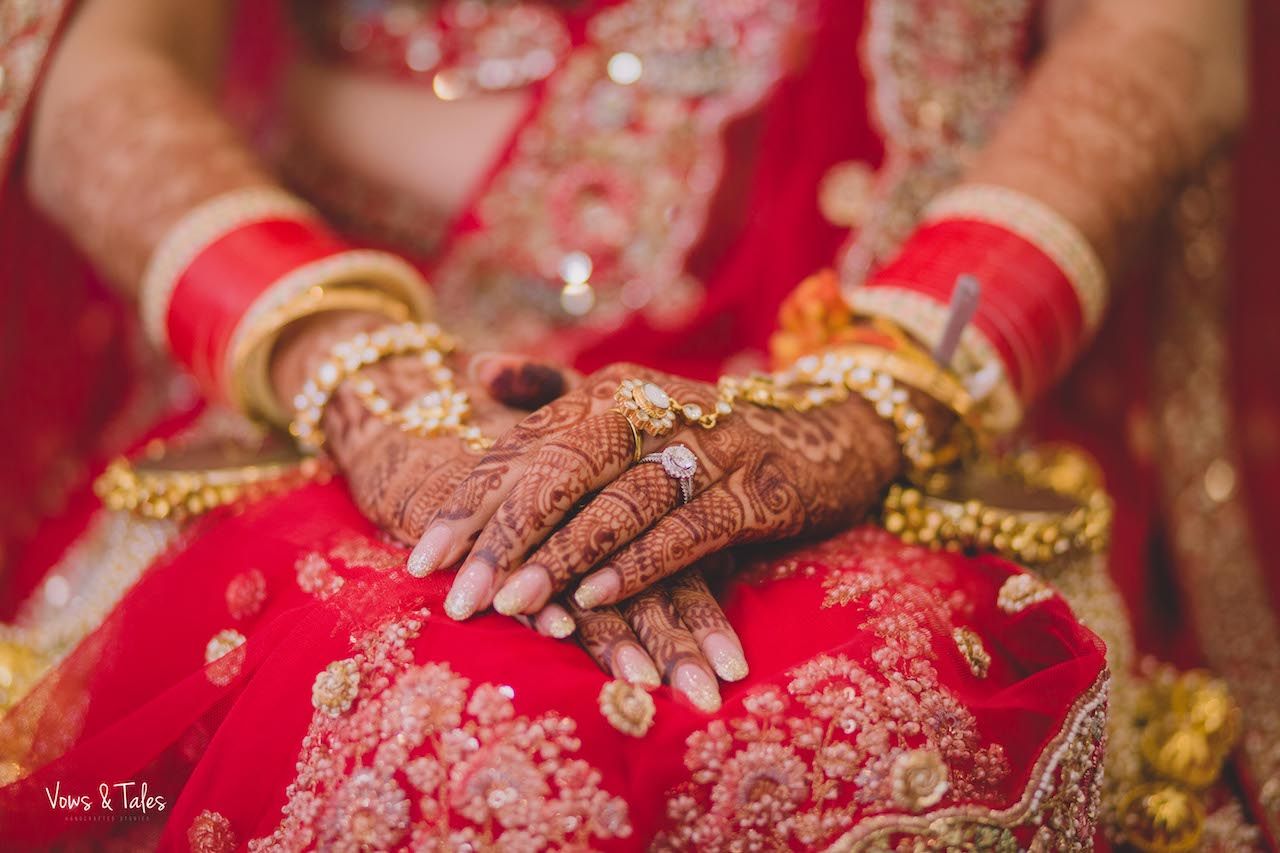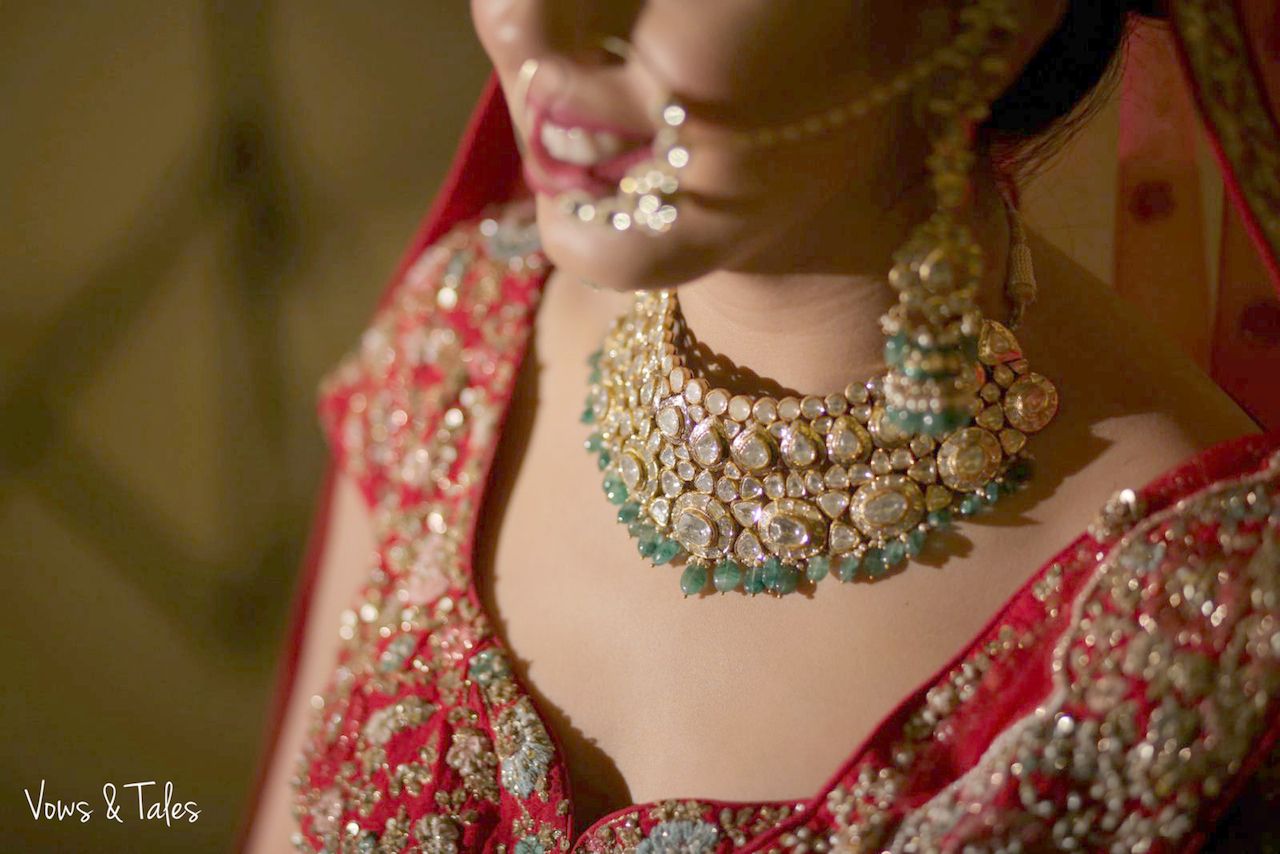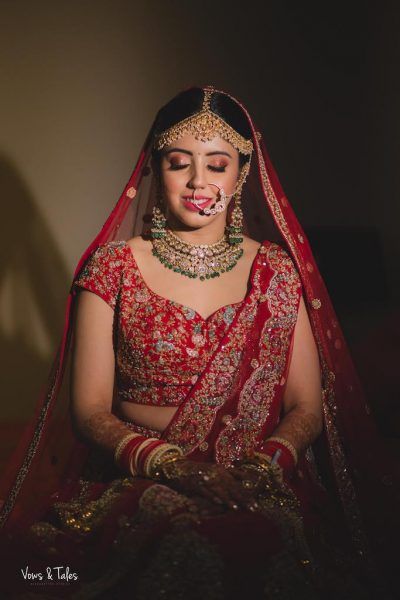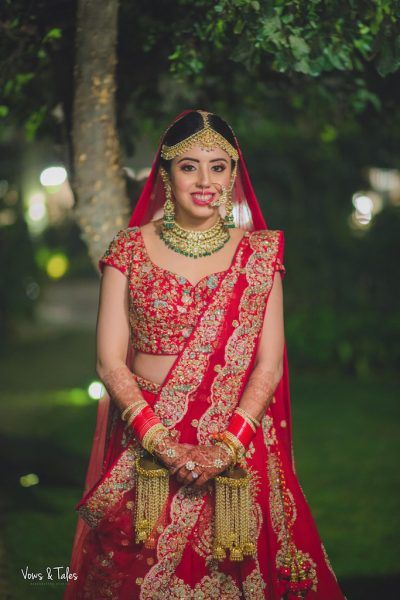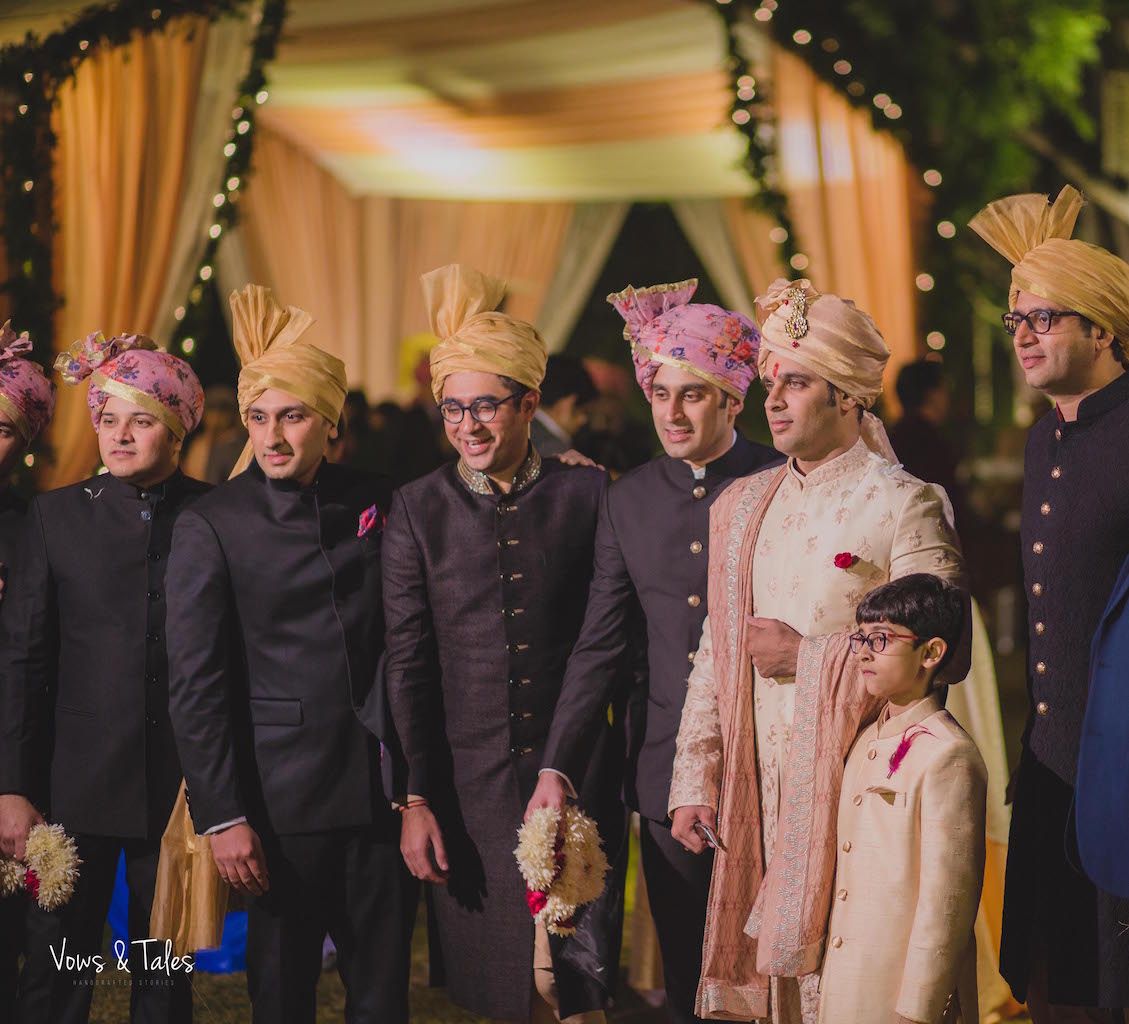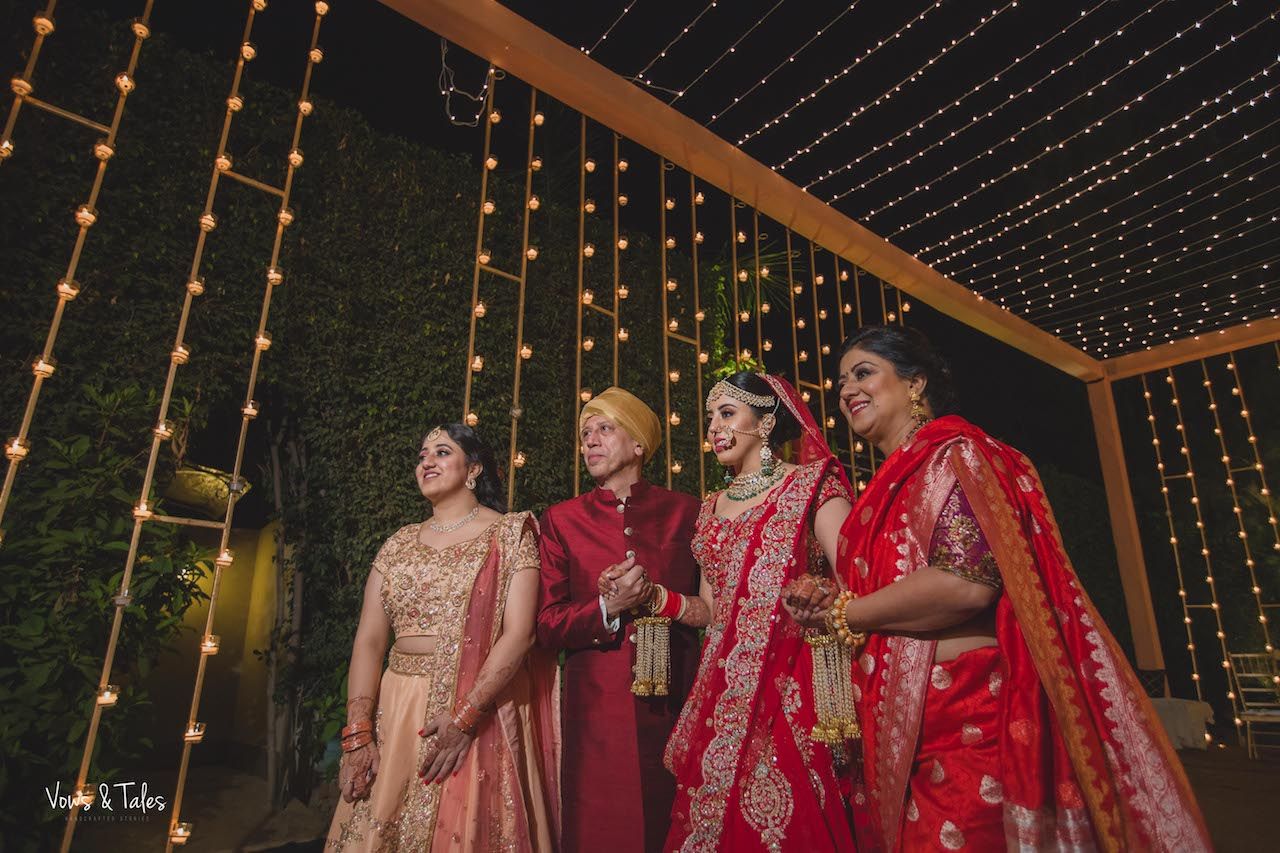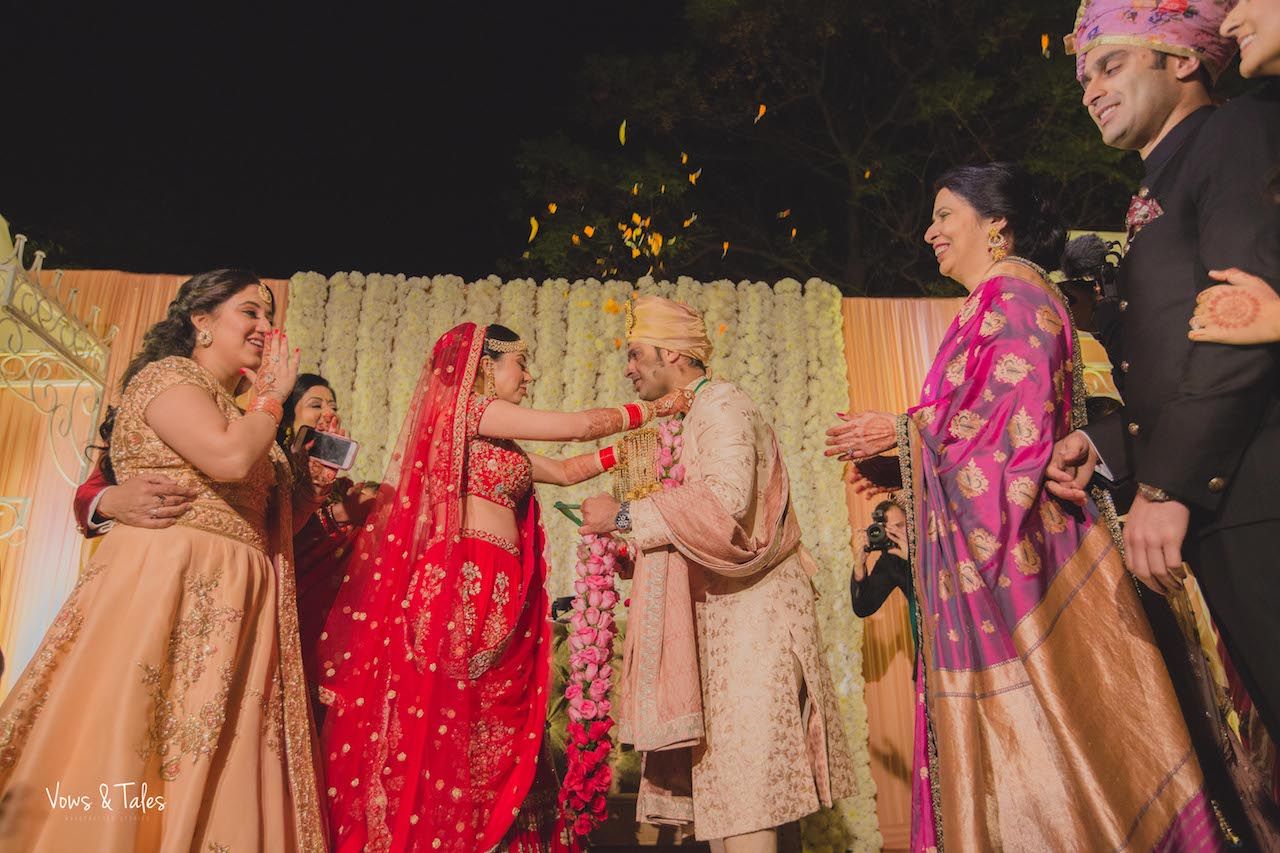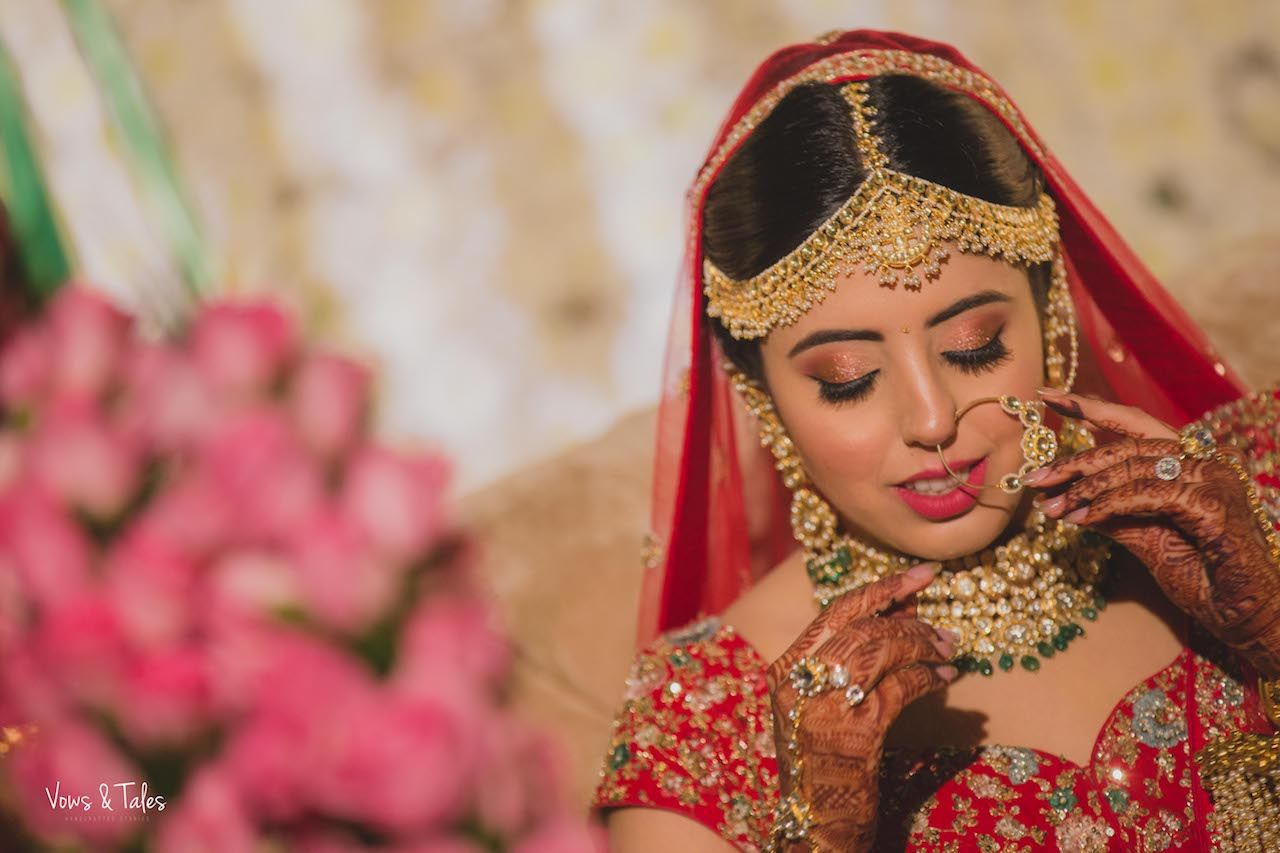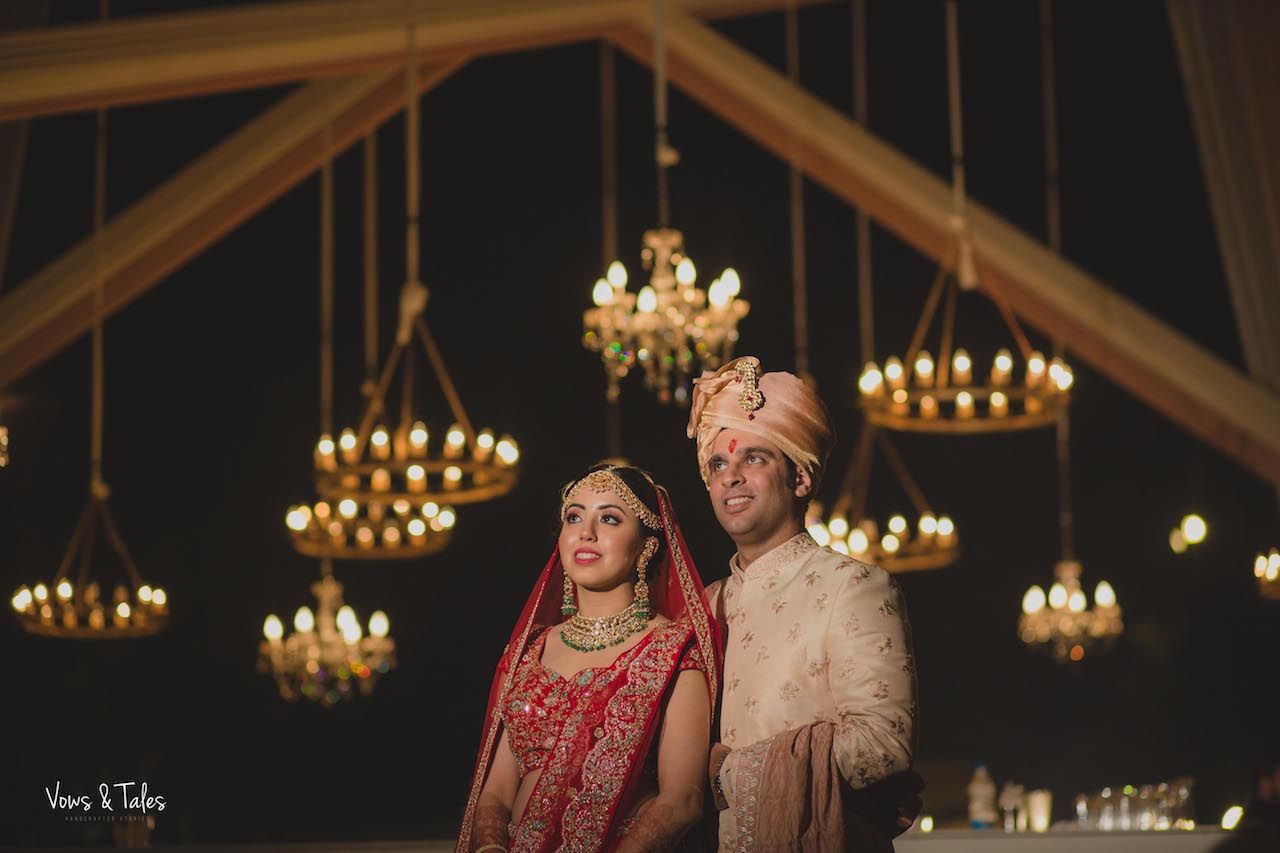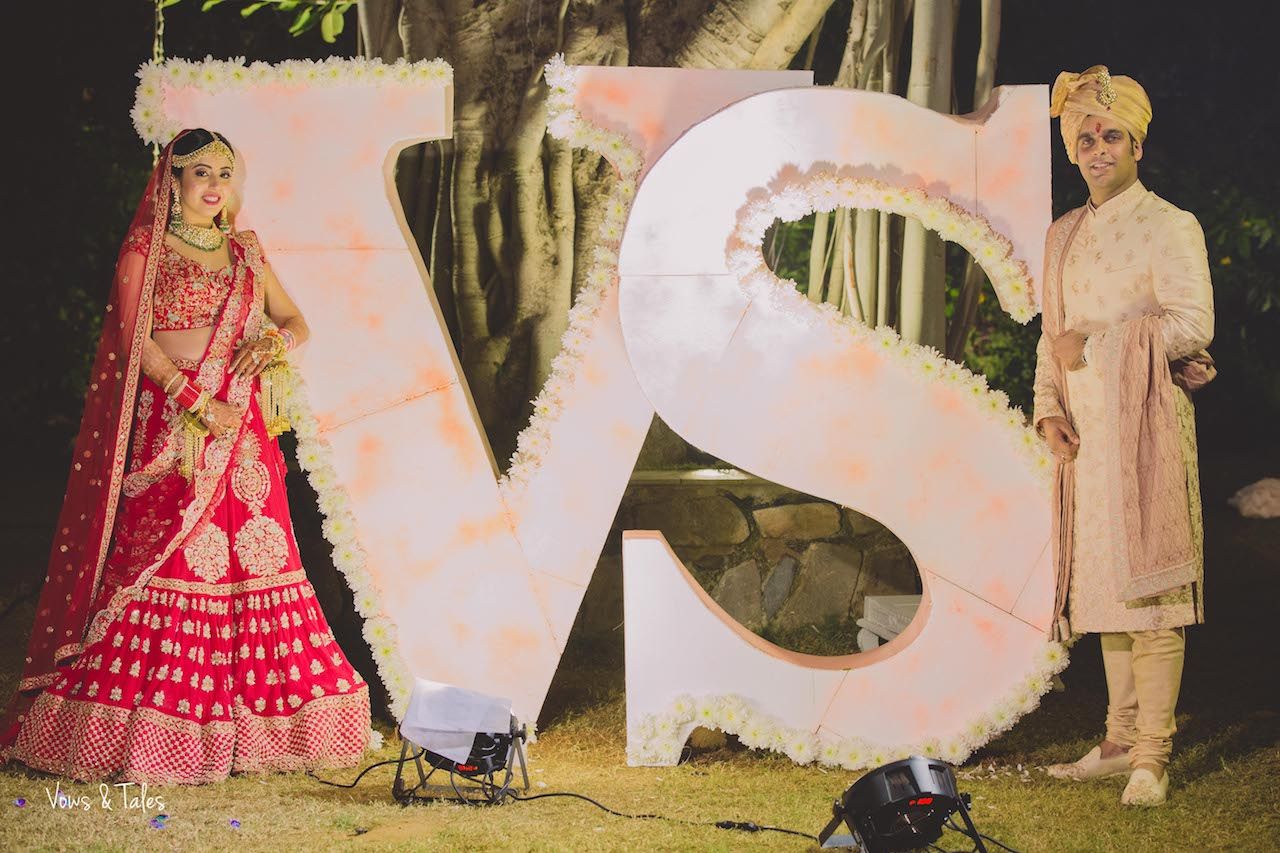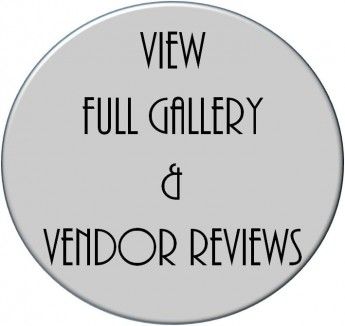 From The Bride: 
For a wedding designer/ planner, their wedding is the biggest project they'll ever score! Practicality meets personal interest and chaos ensues. We spent almost 9 months shopping, planning, perfecting and then 'ShreyVas' was born! Hiring a wedding planner for my family of experts in planning & design was almost a taboo, we never even discussed it.
I choose each vendor after exploring a plethora of options, spent months finalizing my photographer, decor mood boards, outfits to match the decor, jewelry, pre-wedding shoots (yes, I had 2 of them with a very reluctant fiancée), venues, caterers and the works. I attended every possible wedding exhibition and was fed the same lines by planners and the lot that I had been feeding my clients! It was quite a paradox!And do note that, I was doing all this while I was working full time in the industry.
I must add here that the WedMeGood app and Instagram page was my to go to guide during the whole planning process. I was perpetually on it and I definitely found some amazing vendors and inspiration through the same. The app almost became an obsession :p Angie Gogna who did my cocktail make up was my best find through the app. As was natural I wanted my wedding to be absolute perfection. Given my double role, no decision about any little thing was made without me being a part of it. The whole process was a nightmare for my family & fiance; but the most exciting time of our lives.
Our vision for the wedding was simple. A zest for enjoying life was what brought us together and that's exactly what we wanted to share with our families and our friends. We wanted each event to reflect our personal style, which we would say is a bit quirky, uncommon yet totally traditional. Moreover, the one essential ingredient was fun. Uptight affairs are just not our style and I am happy to report that each day found our guests in the highest of spirits (Literally). 
Vendors: Photography: Vows & Tales★ 5 Décor Design: Vasundra (the bride who runs Tinselle)  Venue: Amaara Farms (Wedding), Pushpanjali Farms (Sundowner) Makeup: Pooja Khurana Makeovers★ 4.9 (Wedding & Sundowner), Anjie Gogna Makeup★ 4.8 (Cocktail), Preksha Gupta Makeup Artist★ 5 (Dhol Night & Mehendi) Hair: Archana Rautela (Wedding & Sundowner) Caterers: Saltt Catering★ 5 t (Cocktail), Ranch (Wedding), Fork'n'Spoon★ 4.7 (Sundowner) Jewellery: Hazoorilal Legacy ★ 4.5 , Shahaanaa by Ritika & Abhimanyu, Prune (Mehendi), Floral Art★ 4.5 (Sundowner Hand Harness) Bridal Outfits: Asiana Couture - Chandni Chowk★ 4.2 (Wedding), Sulakshana Monga (Cocktail), MonikaNidhii (Sundowner), Christina WT (Dhol Night), Sumira (Mehendi) Groomwear: Varun Bahl★ 5 (Wedding), Honore (Cocktail), Line by Shamim Khan (Sundowner), Daddy's Princess by Priyanka Jain★ 5 (Dhol Night) Mehendi: Kundan Mehendi Artist★ 4.6 Choreographer: Anusha Sahney of Anusha Wedding Choreography Bridesmaid Favours: The Initial Studio