Pakistani Brides Who Showed Us How To Rock An OTT Bridal Look!
BY Soha | 24 Jun, 2020 | 45980 views | 5 min read
Yesterday I stumbled upon a picture of a Pakistani bride in my Instagram explore tab. I was so fascinated by her look, and her stunning jewellery, that I couldn't hold. And I may or may not have spent the next two hours of my life laying on my couch digging really, really (really) deep into this labyrinth of Instagram.
The world has not given enough attention to Pakistani brides . Everything about them, starting from their outfits and the intricate detailing on them, to their jewellery and make up, there's so much that we can learn from them! While's there is so much that needs to be addressed, let's begin somewhere!
Outfits
Gorgeous detailing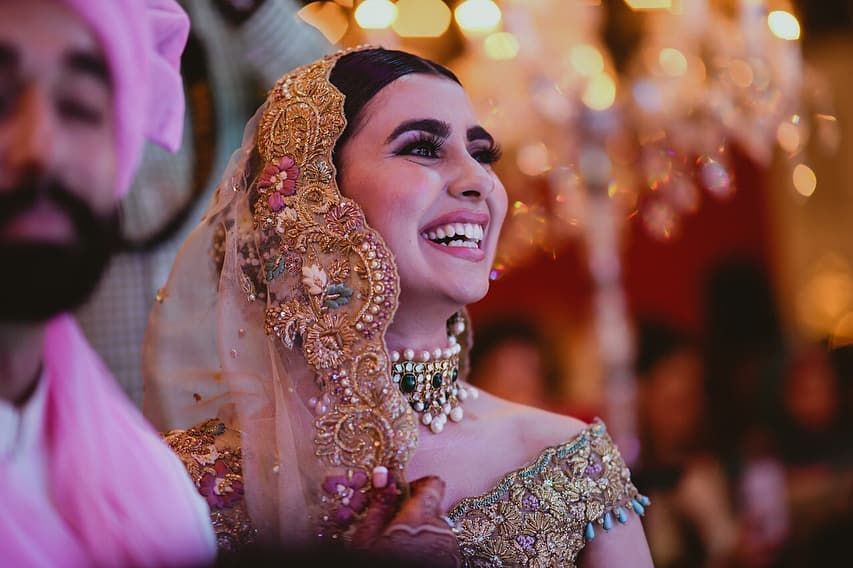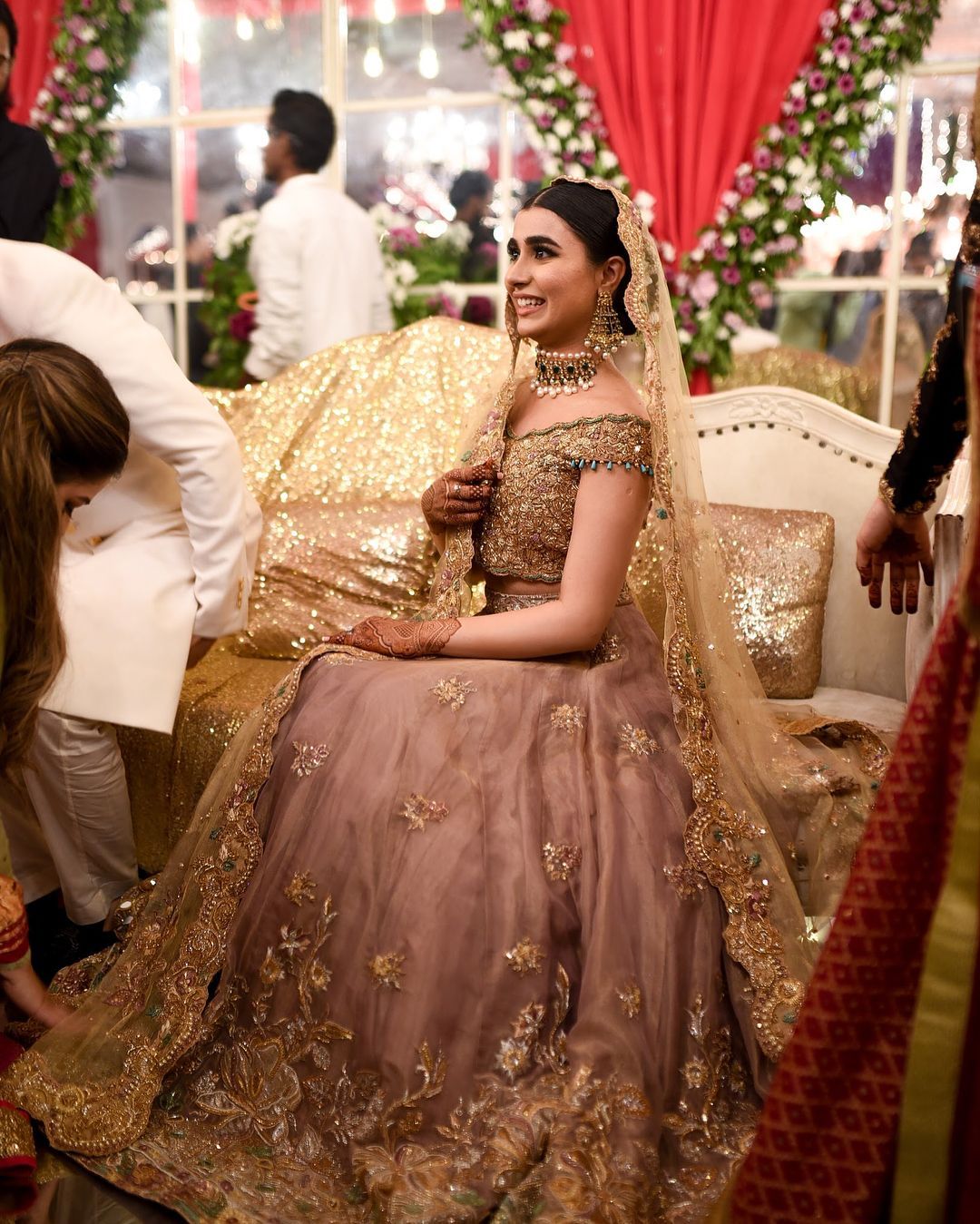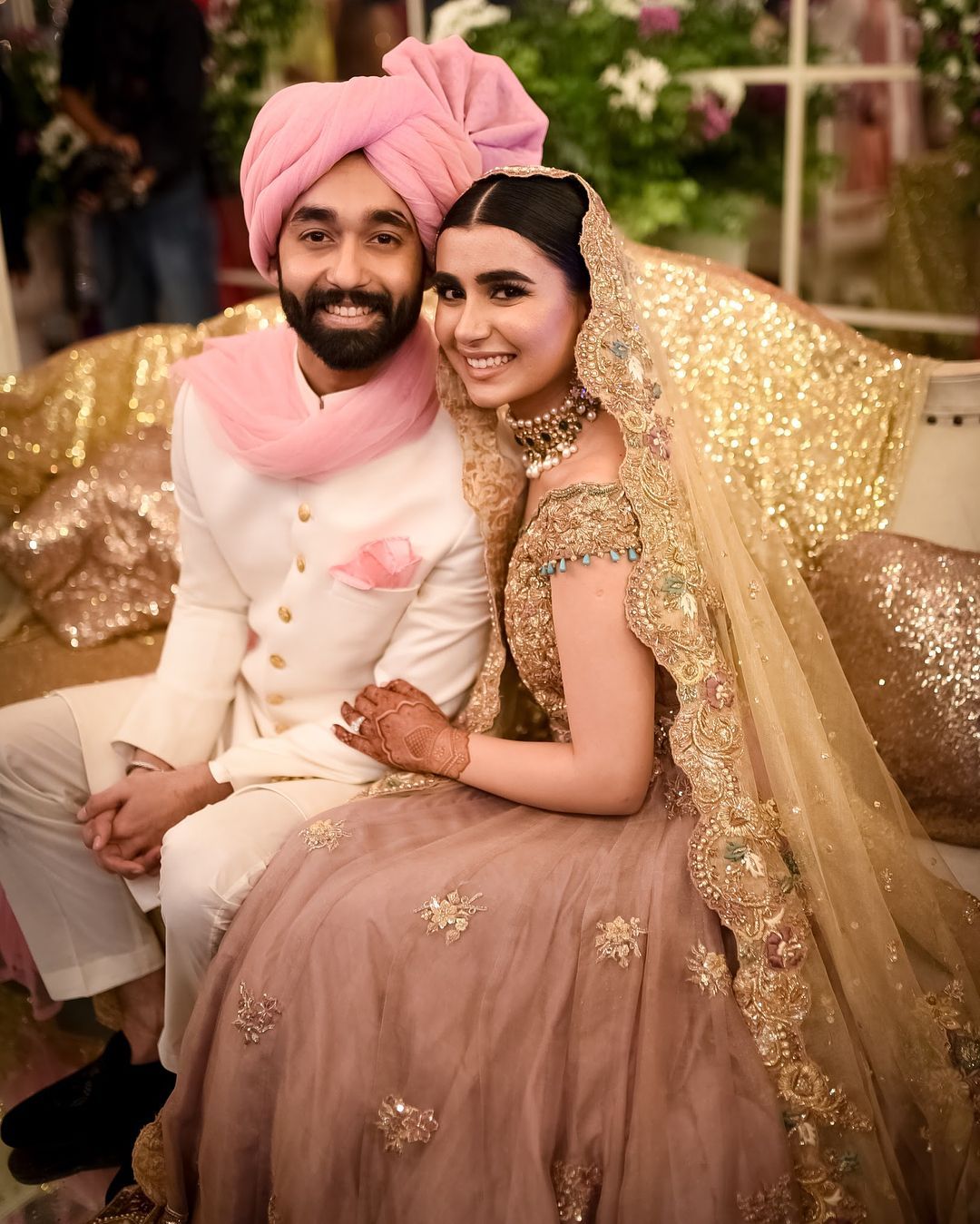 Shot By Oshoot Photography and Fatima Tariq Photography
That detailing on the border is literally giving us LIFE! Pakistani designers flaunt some stunning designs and outfits, and can easily give our Indian designers back home a run for their money!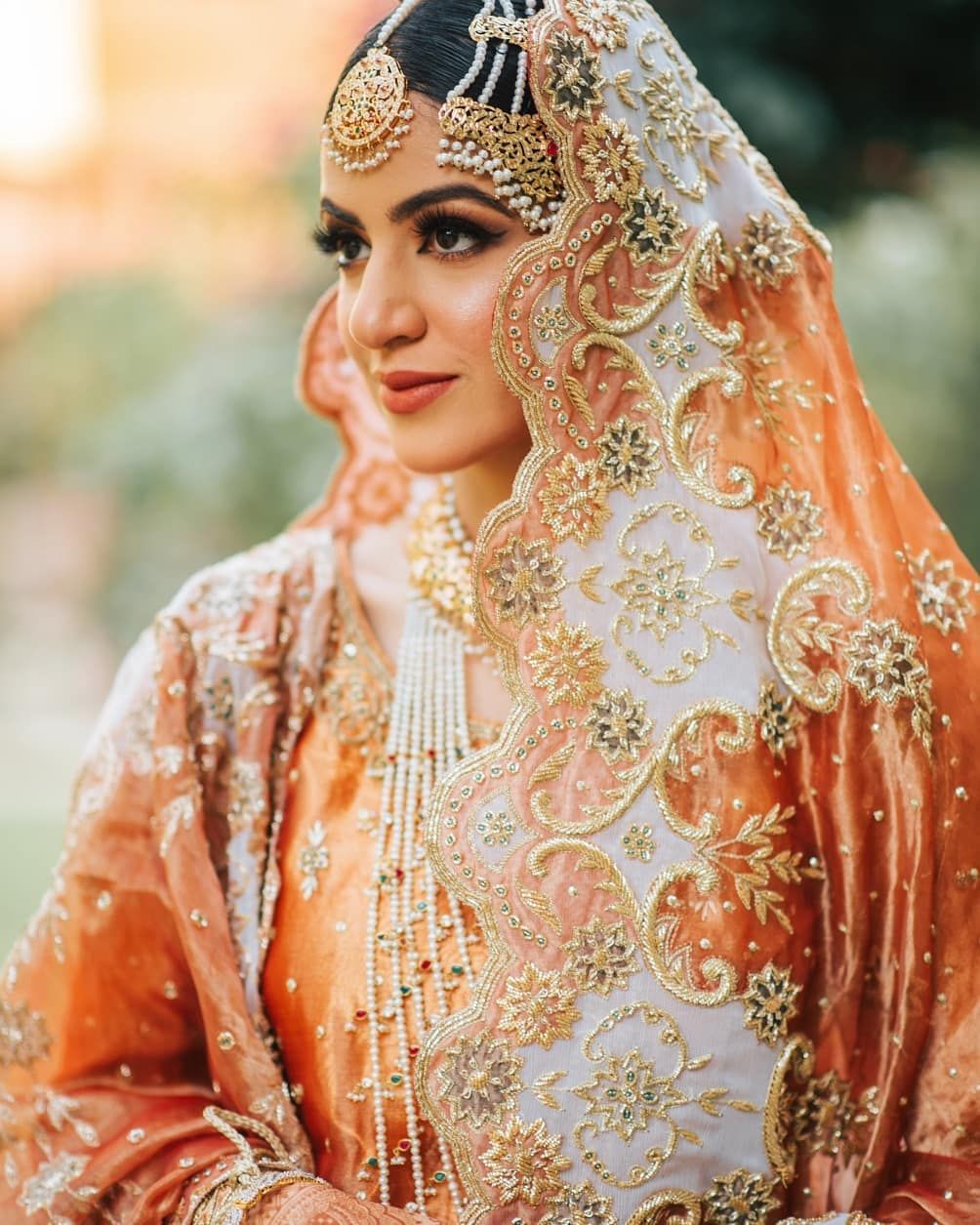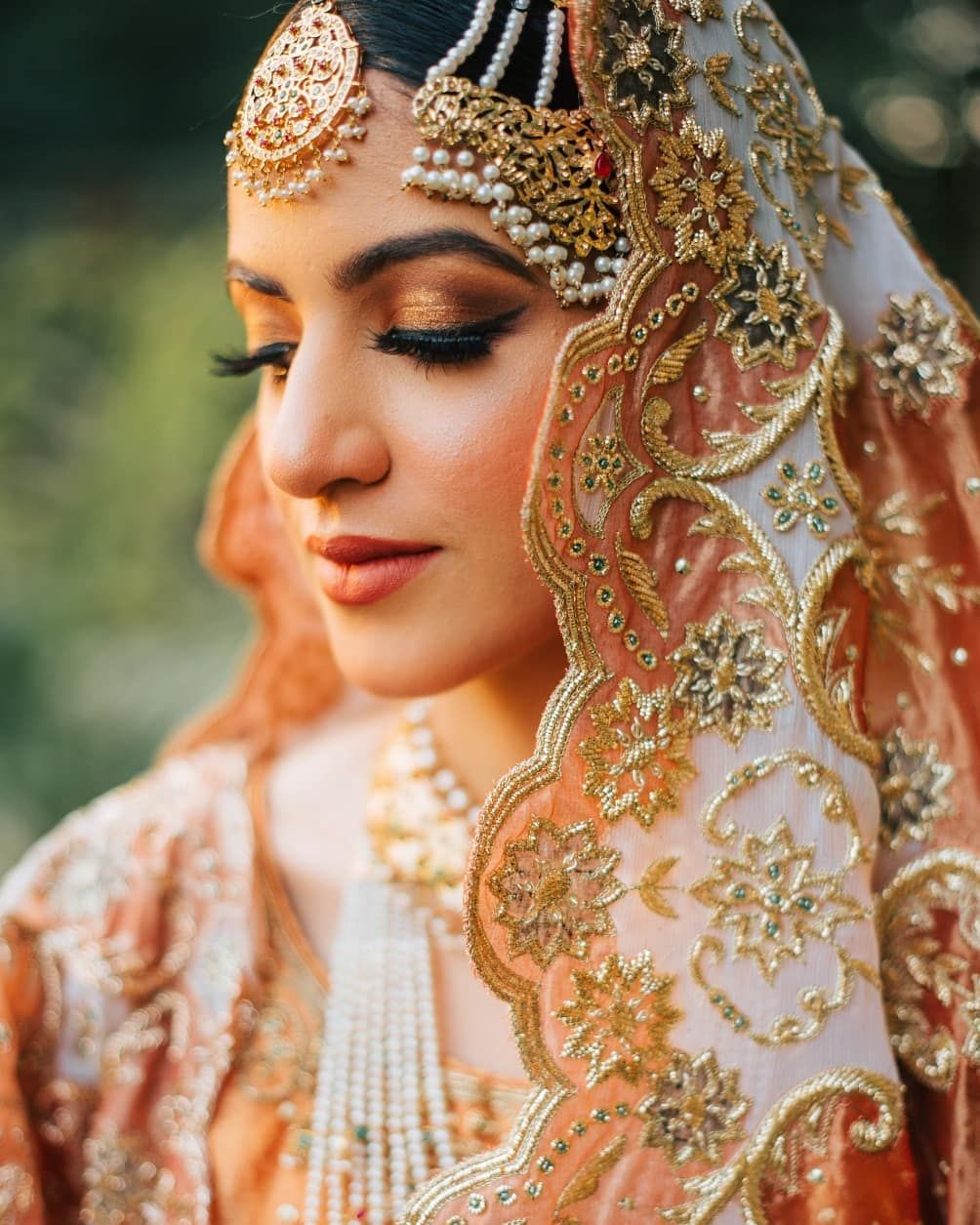 Image via Palwasha Minhas
This one's our latest addition to the gallery! Don't you love how this Pakistani bride went all OTT with her dupatta details? Those striking edges and dual-toned patterns are worth swooning over!
Long Trails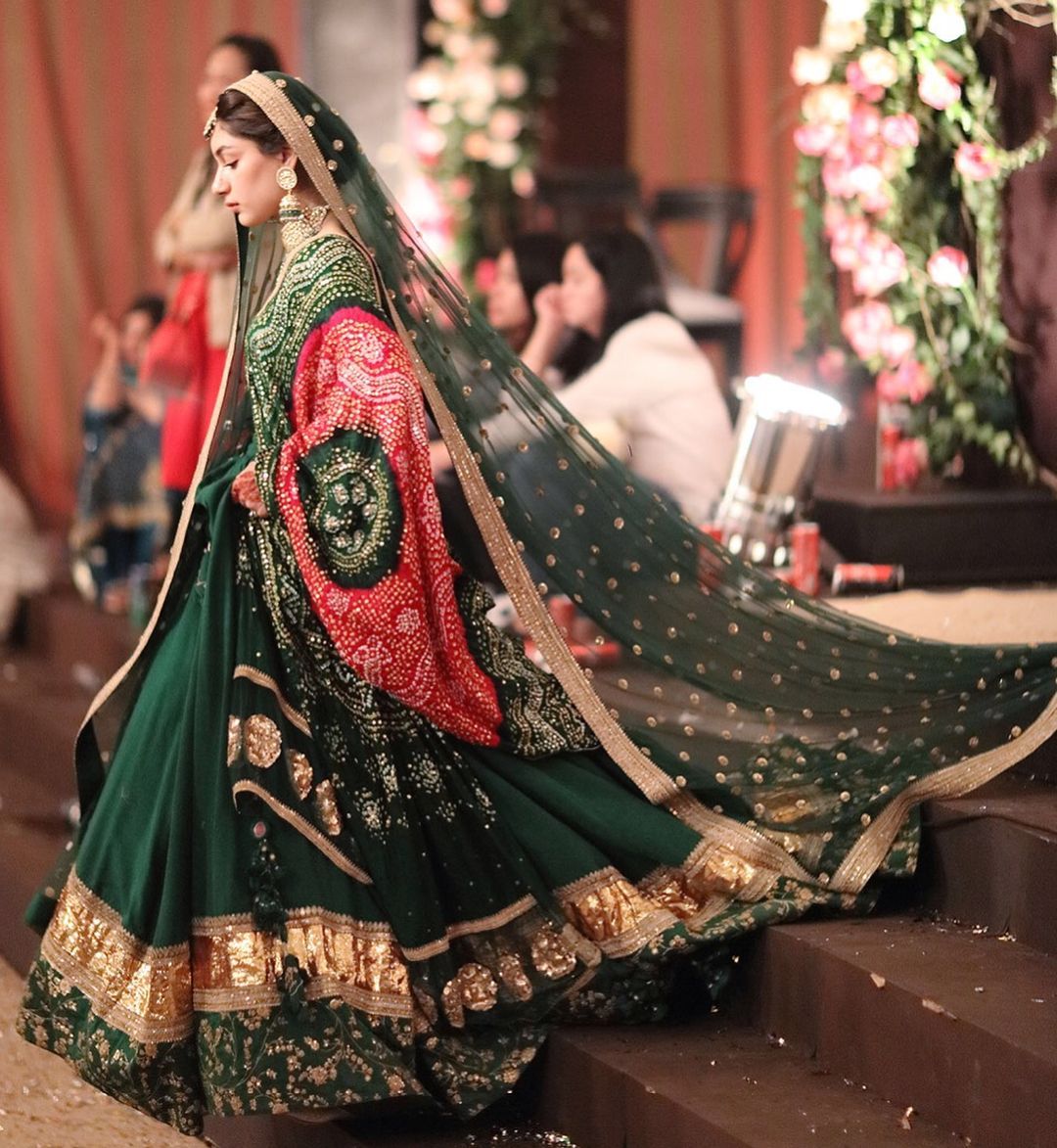 Image via Mubashra Ali on Instagram
 
The easiest way to distinguish an Indian bride from a Pakistani bride is by noticing the trail. While Indian lehengas have more flair, Pakistani brides wear lehengas with long trails. And that makes all the difference! Princess-vibes done right, agree?
Silver, White & All Shades Of Monotone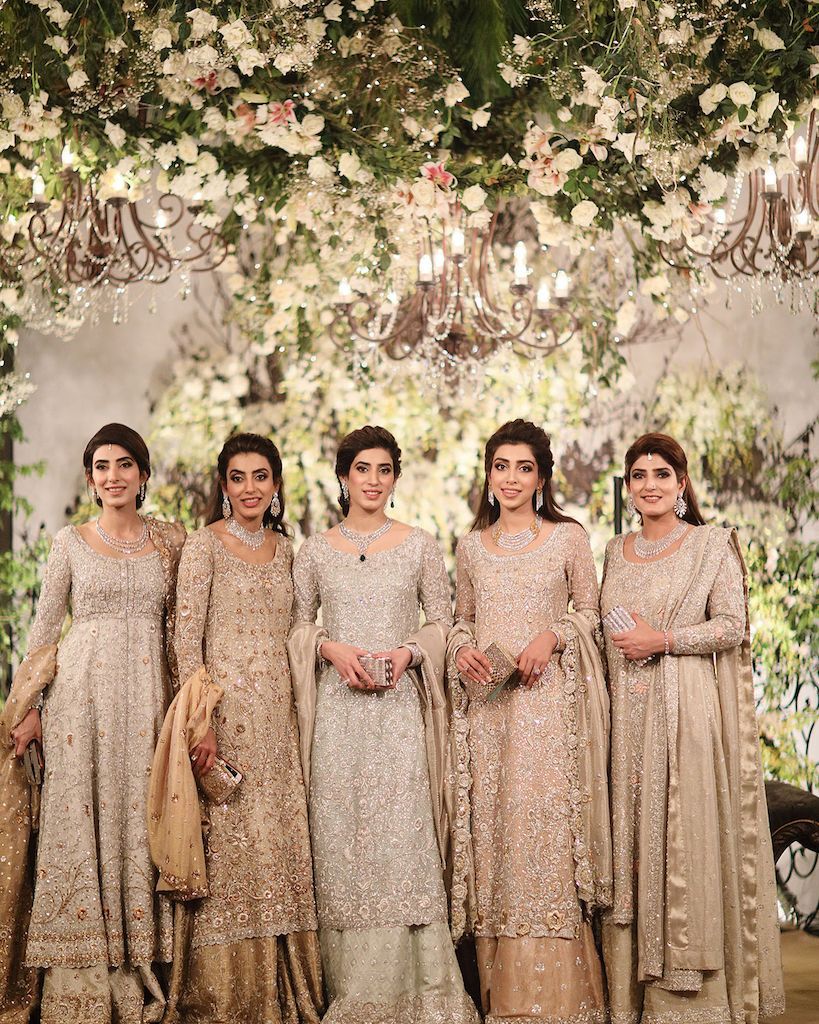 Image via Mubashra Ali on Instagram
If you are a millennial bride who wants to experiment with colors beyond reds, pinks, and peaches, then take some cue from the brides on the other side of the border!  Their outfits prove white is totally a wedding-color!
Quintessential Deep Reds/Pinks For Lehengas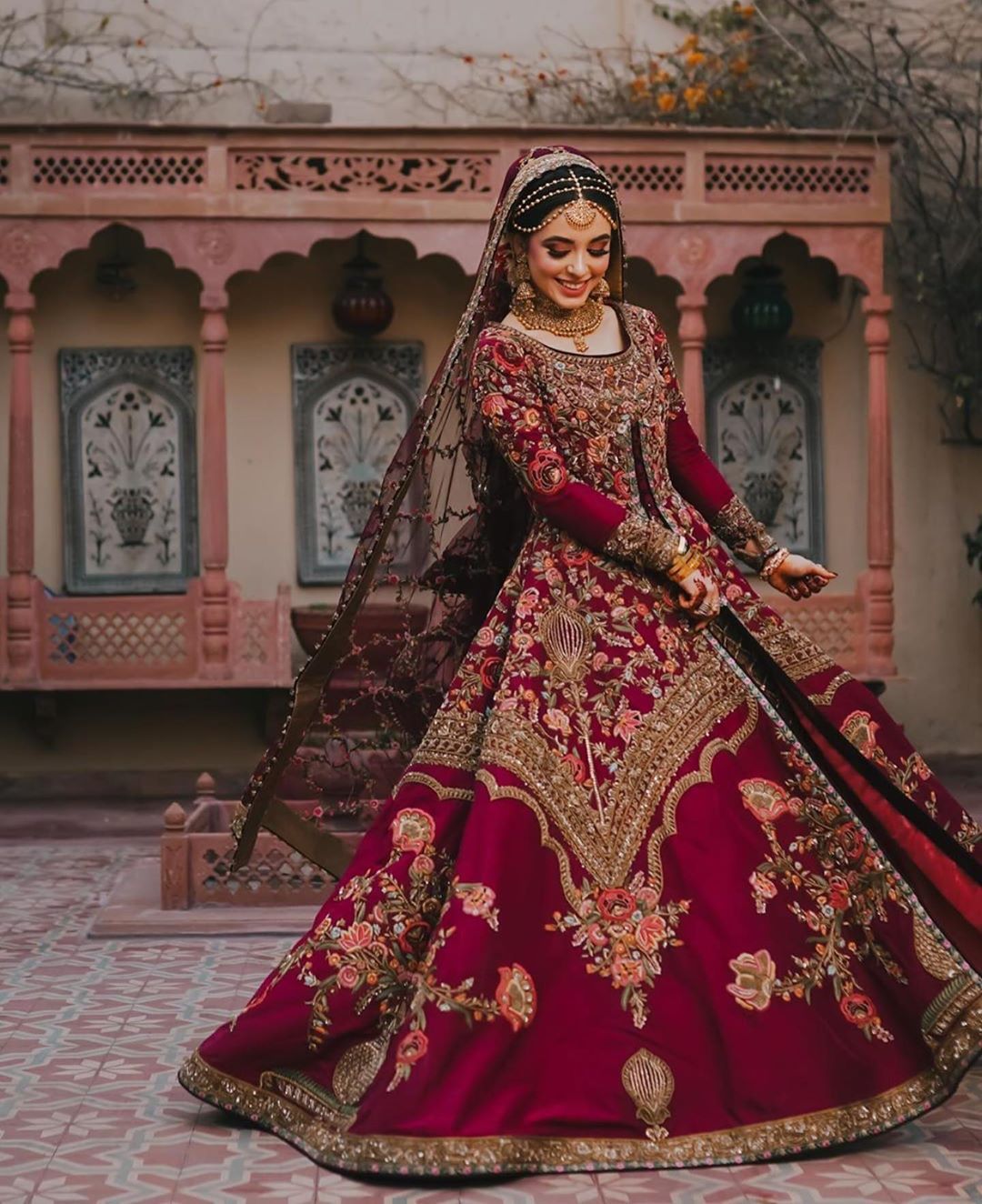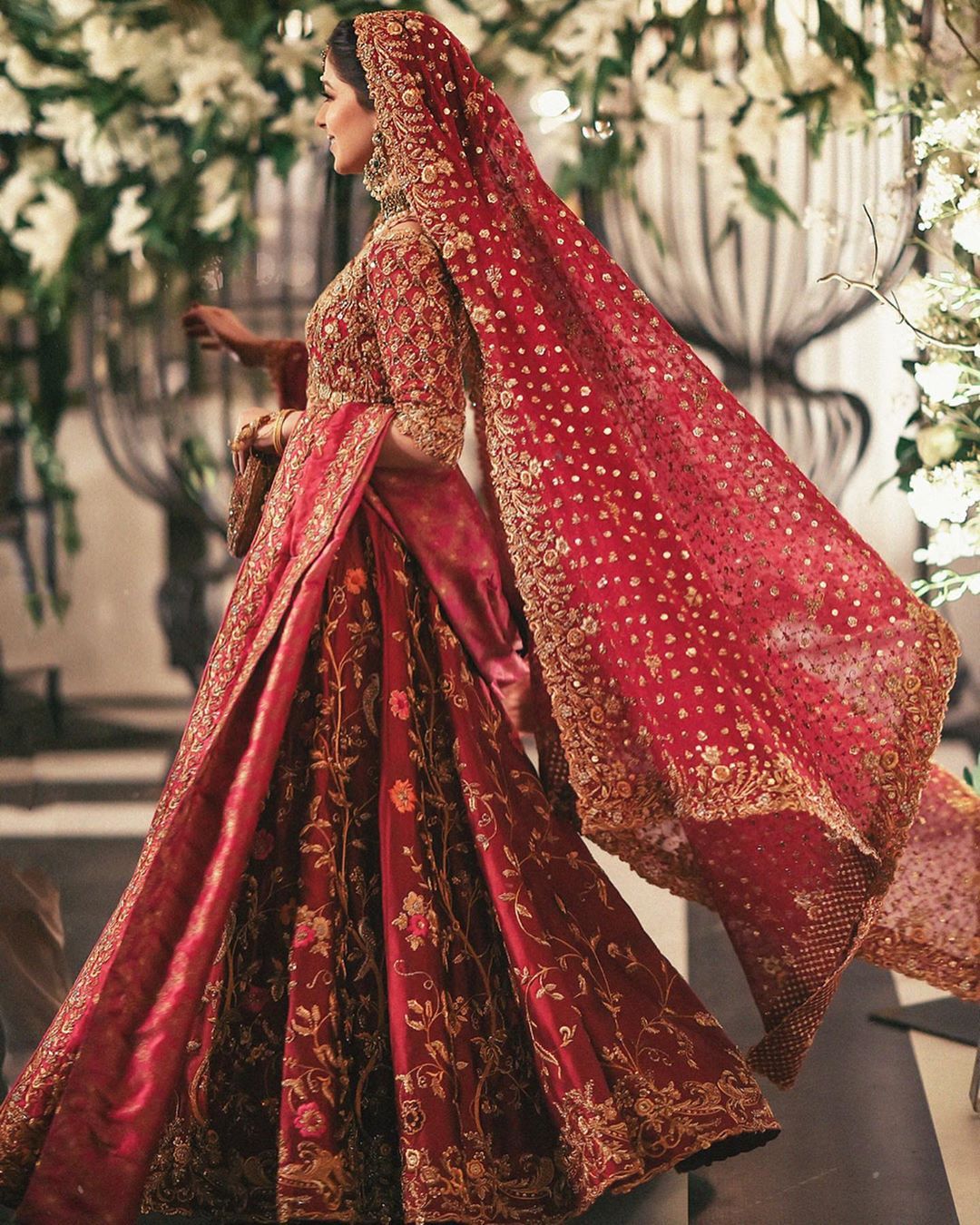 Image via Pictroizzah, Mehlum S. Sadriwala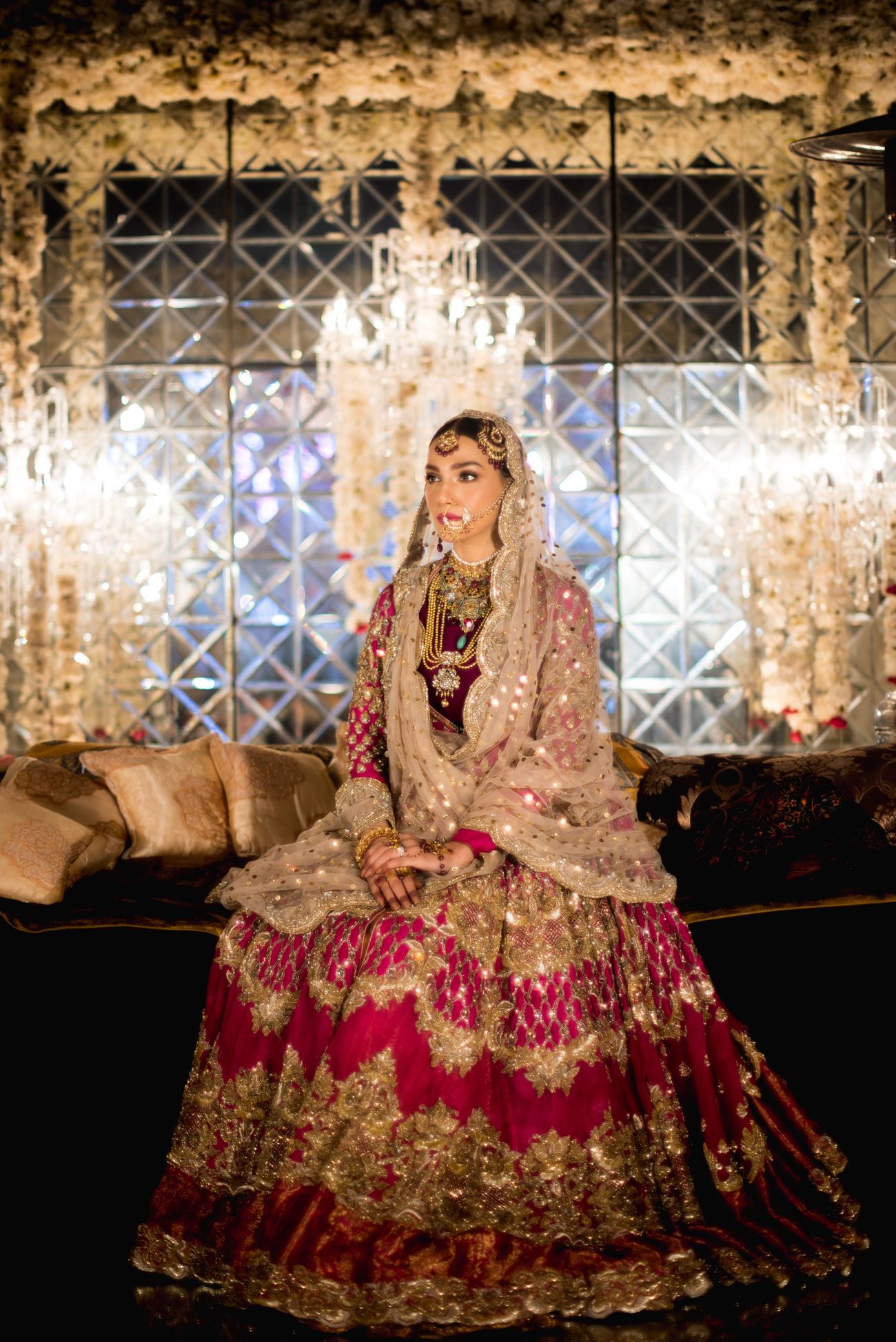 Image via Manal & Harris
While pastels do secure a special place in their wardrobes, Pakistani brides have time and again shown how their love for deep reds and pinks is unlike any other. Especially when it comes to picking a lehenga, most of our Pakistani beauties swear by plums, brick red & other dark-toned hues that enhance their look by multifolds. In fact, if you've happened to check out their mehendi looks, you must be knowing how experimental (& colourful) they can be with their outfit choices.
Heavily Embellished Dupattas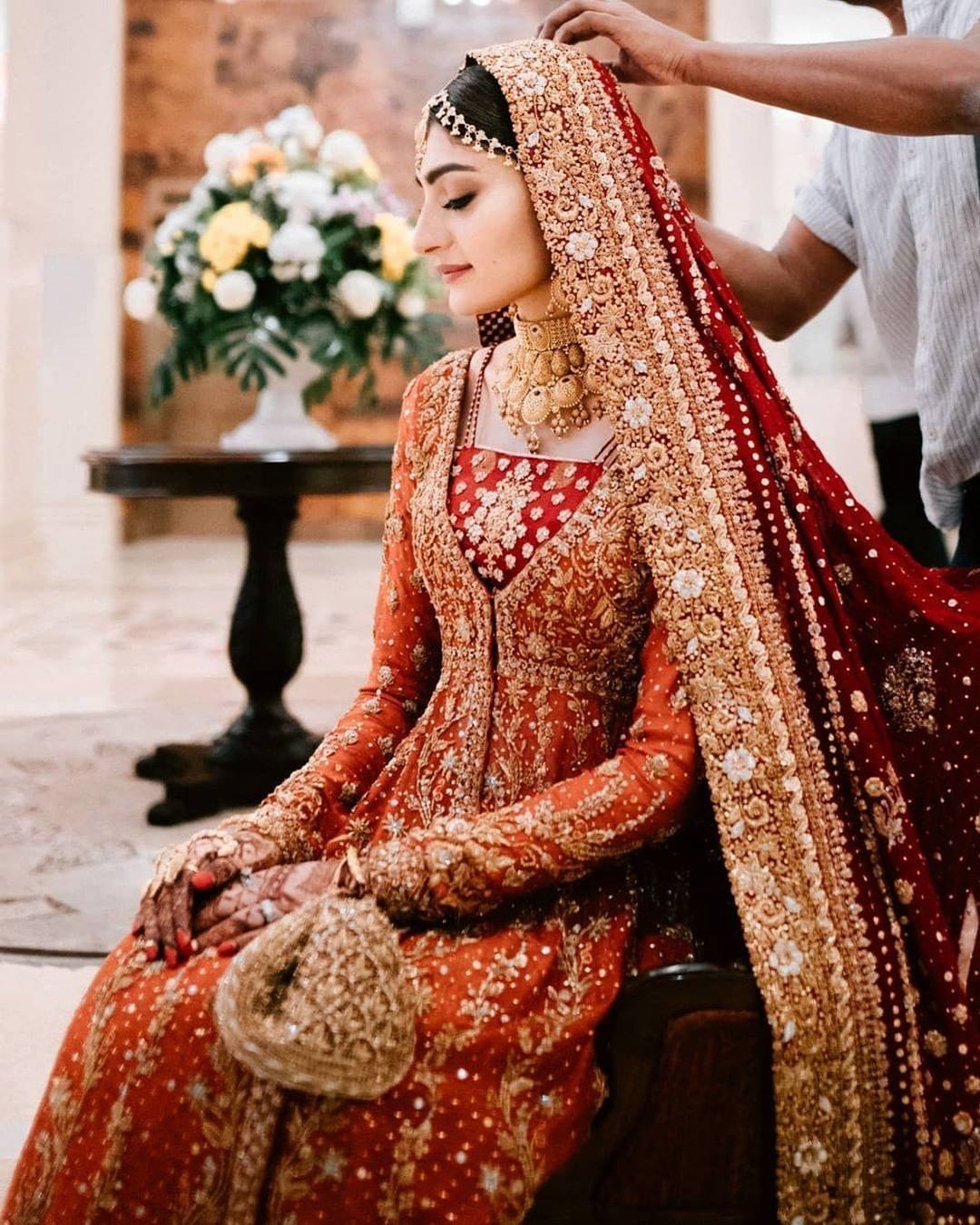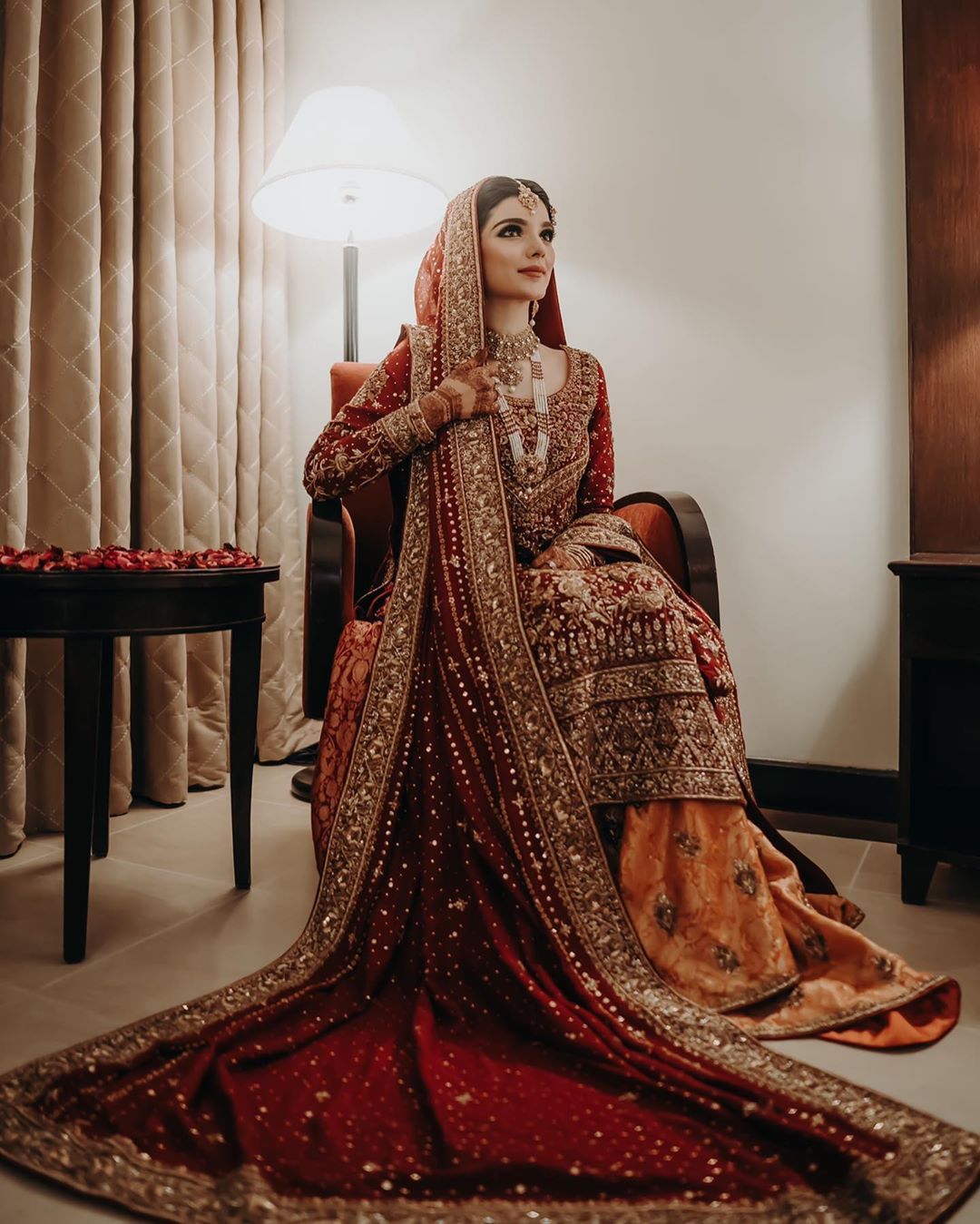 Image via Yrattamedia, Omgmoods
Dupattas have become another key highlight in a bride's wedding day look, and our Pakistani brides definitely know how to pick one that makes them heads turn. Sequins, tassels, patch-works to embroideries, they have tried it all for their bridal dupattas, and the results have always been absolutely endearing.
Long Kurtas Paired With Lehengas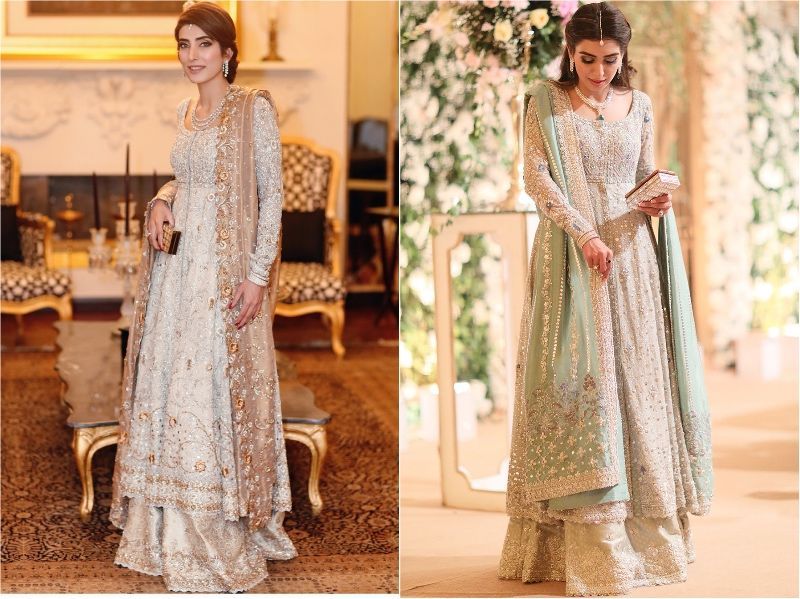 Well, who would have thought!  With loads of embellishments, in traditional or modern silhouettes, these outfits are legit #goals!
Jewellery
Layered Jewellery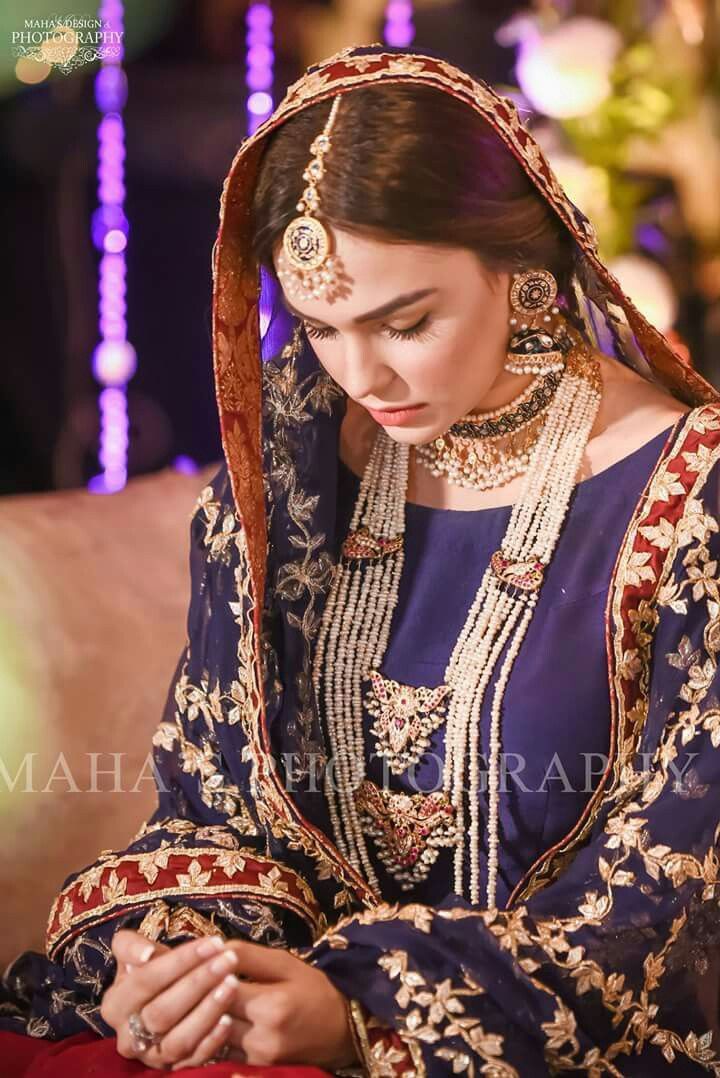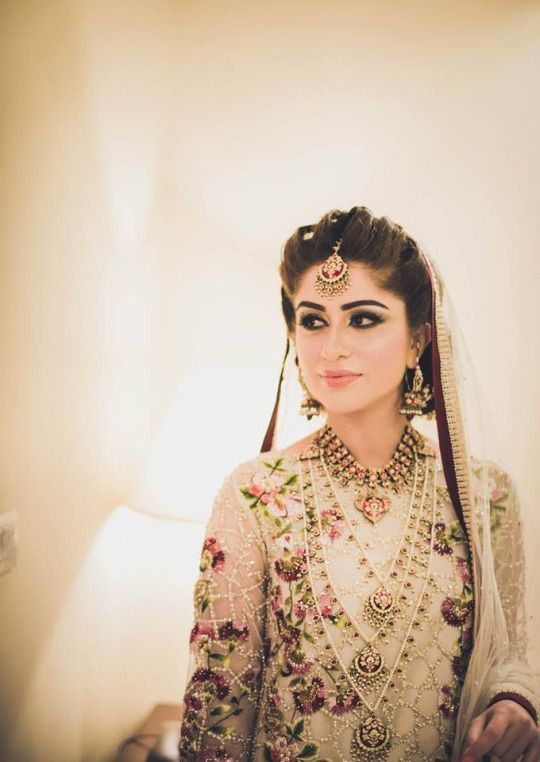 Now here's a super hot jewellery trend! Pair a satlada with a choker and other accompanying necklaces to add that perfect Nizami touch to your looks! Looking for inspiration? You know where you have to look!
Mughal-inspired Jhoomar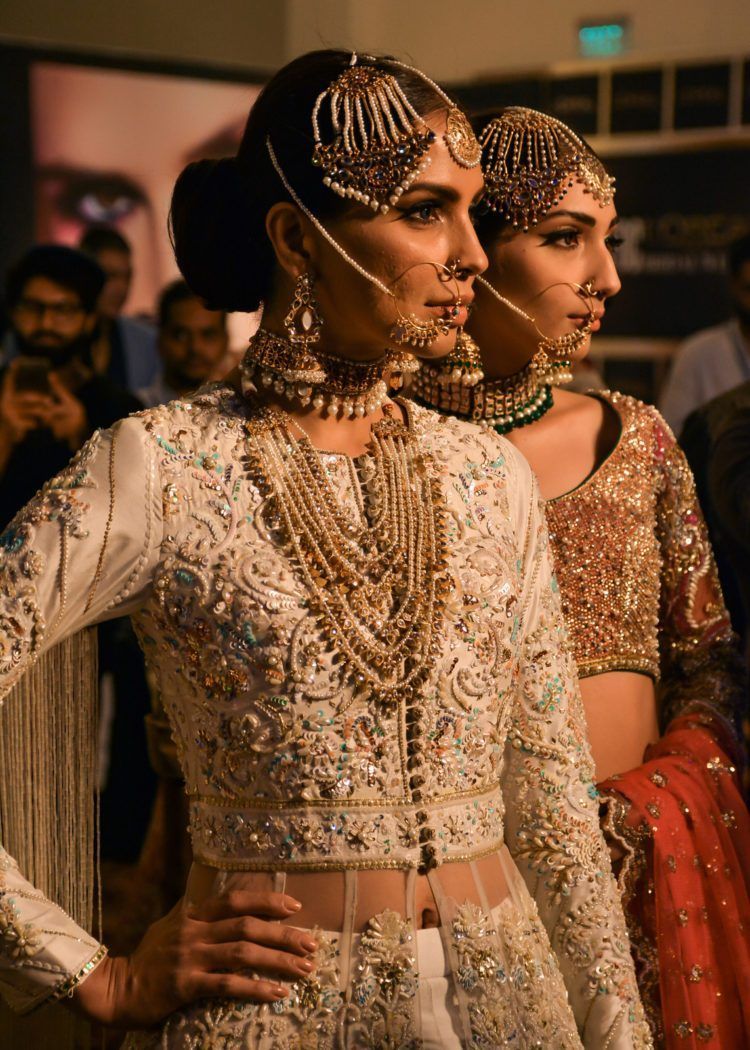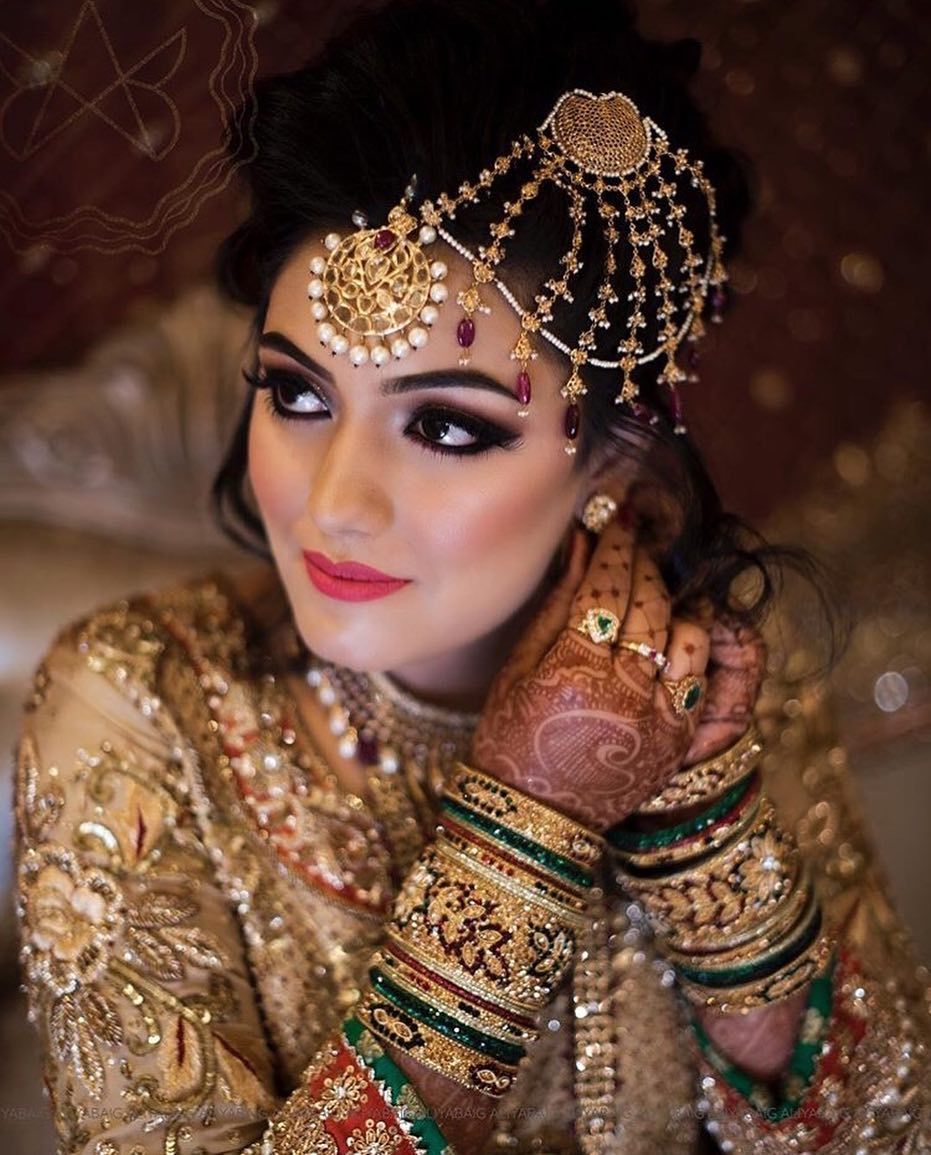 Nomi Ansari , Pakistani Bride
Jhoomers are the new mangtikka's of bridal jewellery- you'll find almost every second bride sporting one! Not that we are complaining! Large-sized jhoomers truly accentuate your look and how!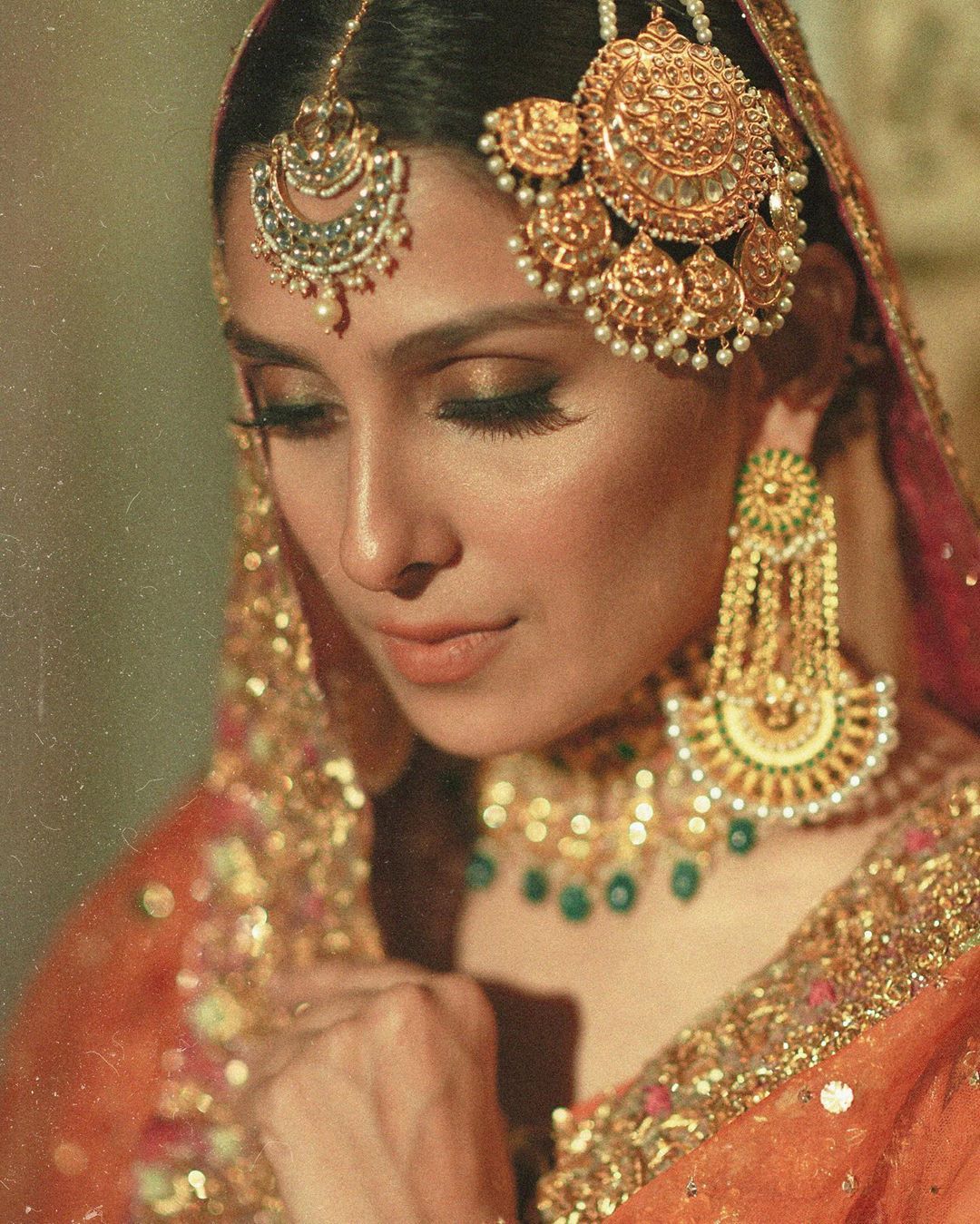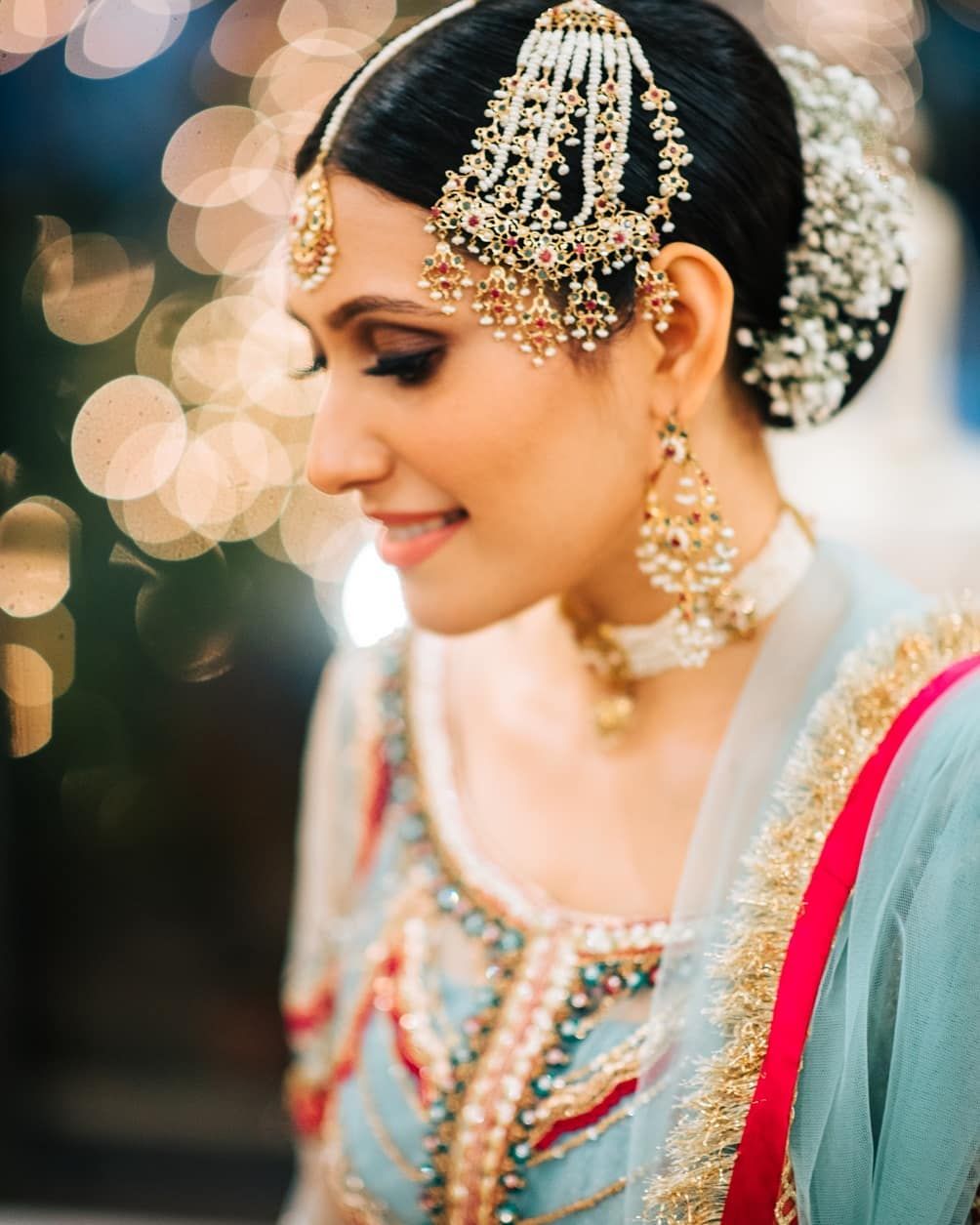 Image via Mehlum S. Sadriawala, Palwasha Minhas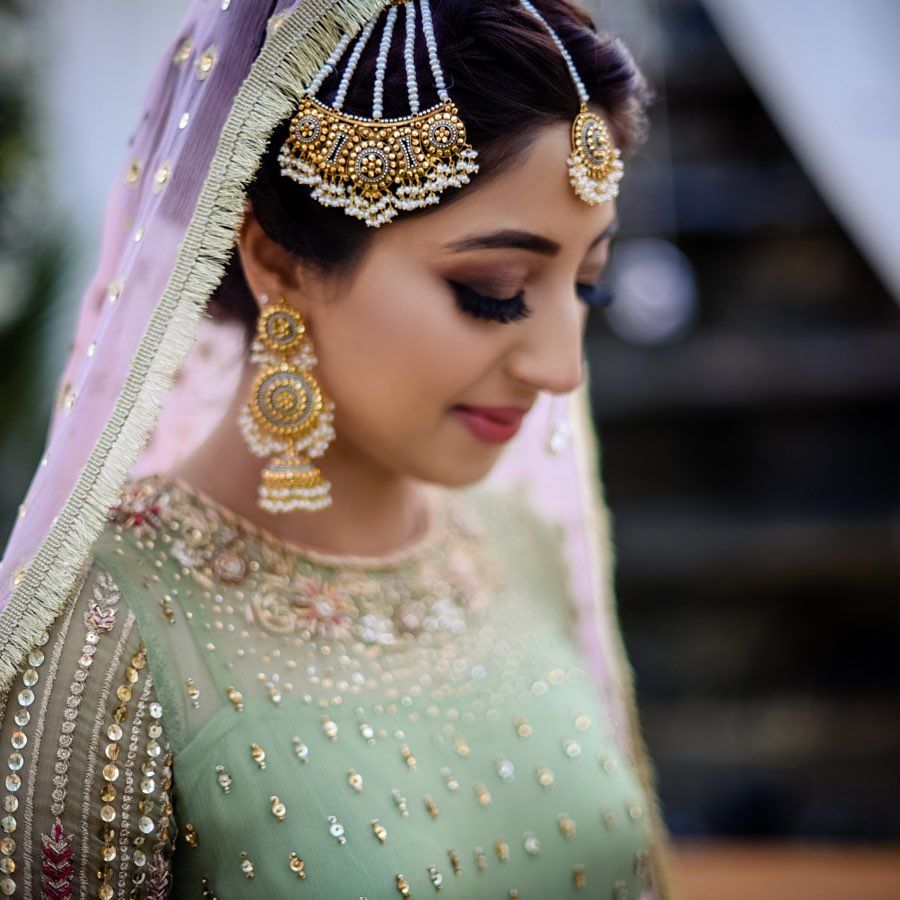 Image via Oshoot
Also because we couldn't get enough of these stunners already, we thought of listing three more to the list that looks every bit stunning. While one has mini chandbaali hangings attached to it, the other ones have pristine pearls coupled with quirky elements. Would you like to swear by one of these breathtaking jewellery ideas for your wedding day?
Minimalist Chokers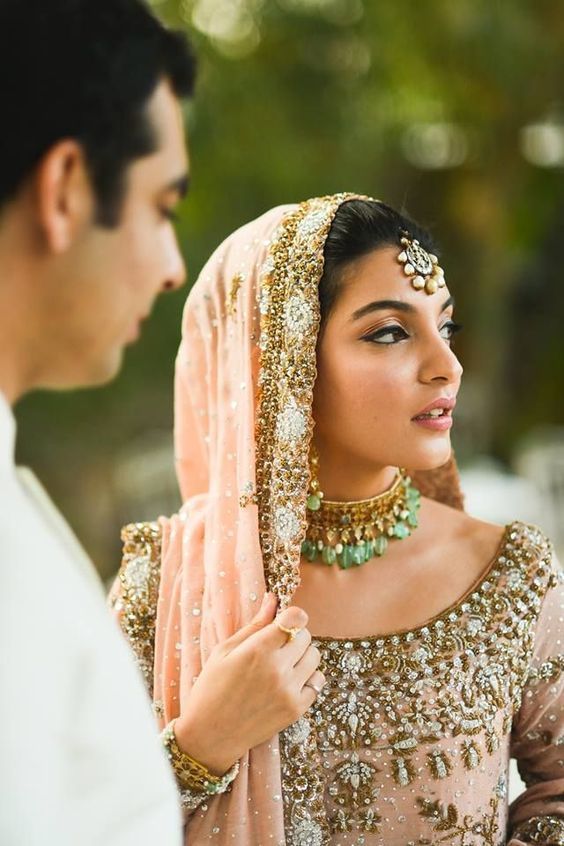 Pair them with a saree, or your bridal lehenga- chokers don't ever go wrong! And Pakistani brides are the best at rocking some of them in intricate designs and stunning karigari!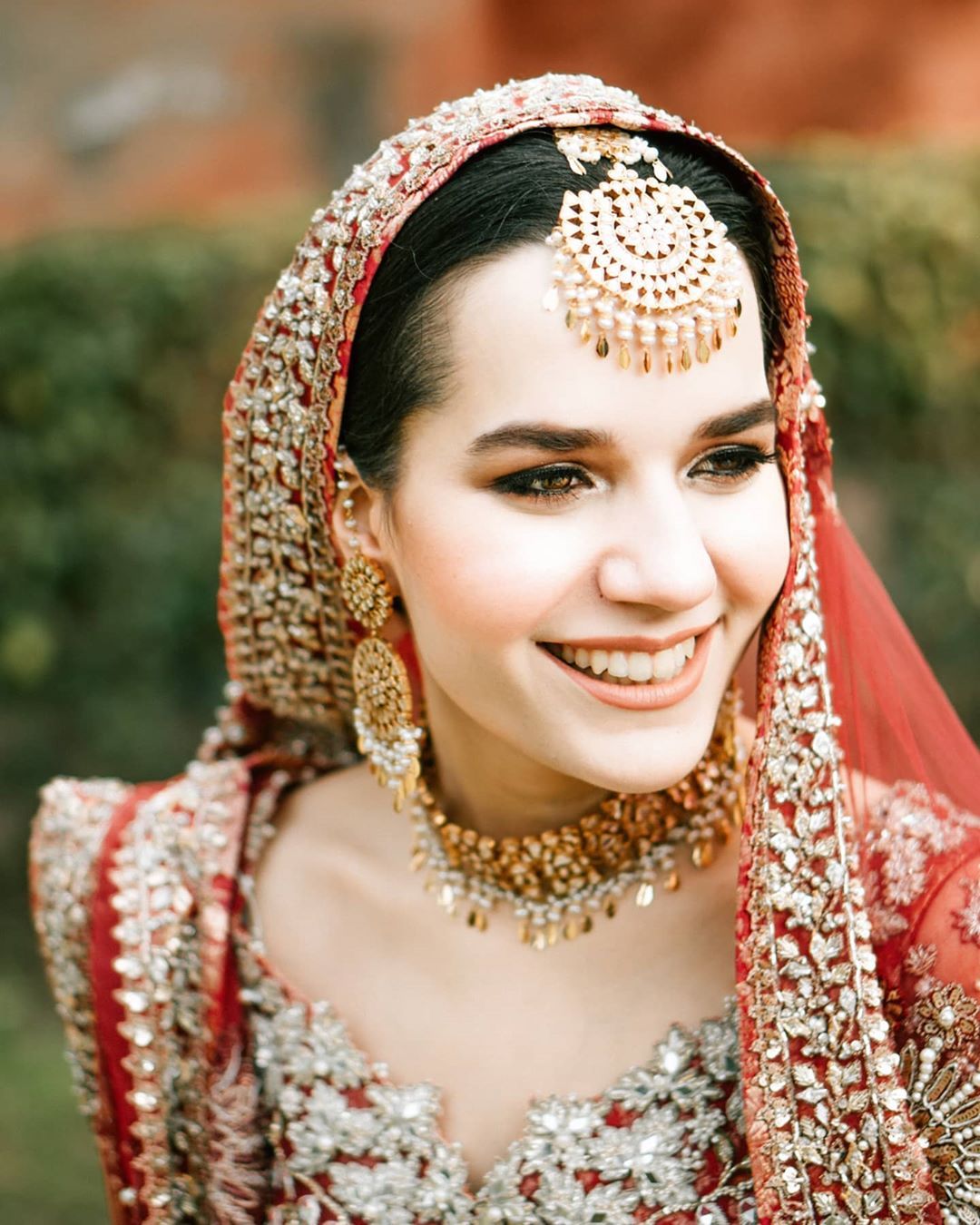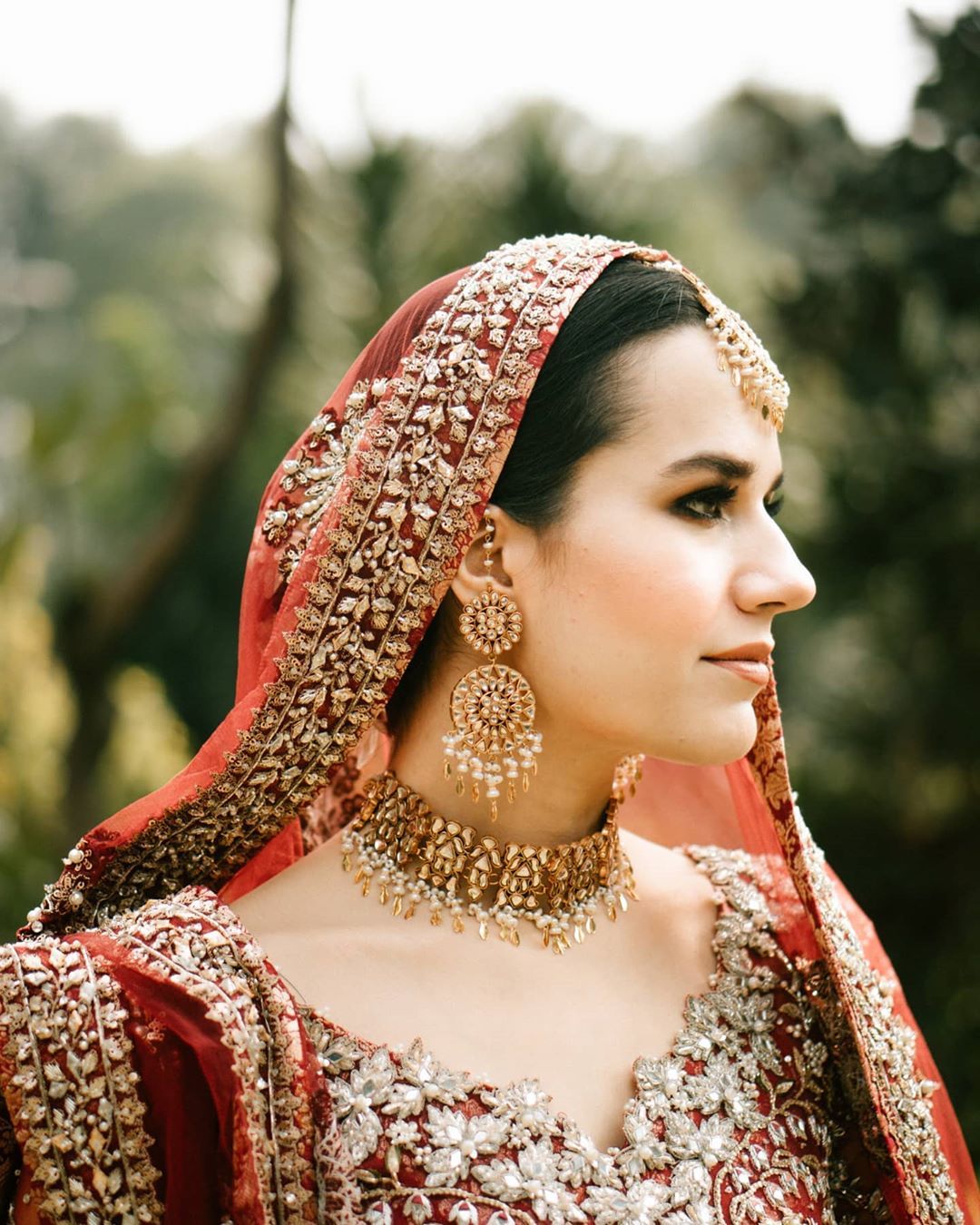 Image via Yrattamedia
Can't help but notice how this bride fashioned her Pakistani bridal outfit with a delicate choker necklace, and matching earrings & maang tikka to go with it.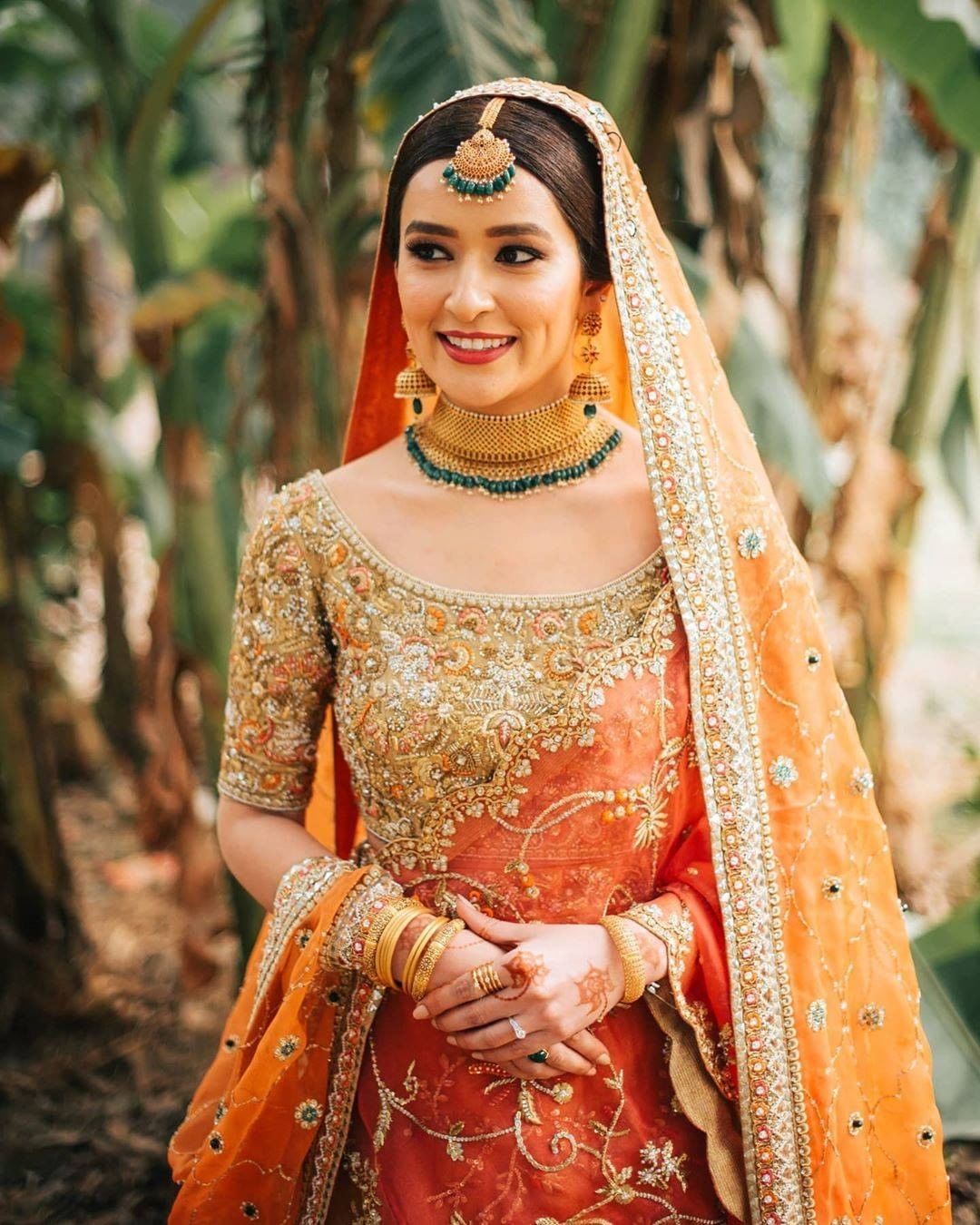 Image via Palwasha Minhas
And another bride who added pops of green to her statement gold choker, and looked drop-dead gorgeous in her mango yellow lehenga.
Broad & Detailed Matha Pattis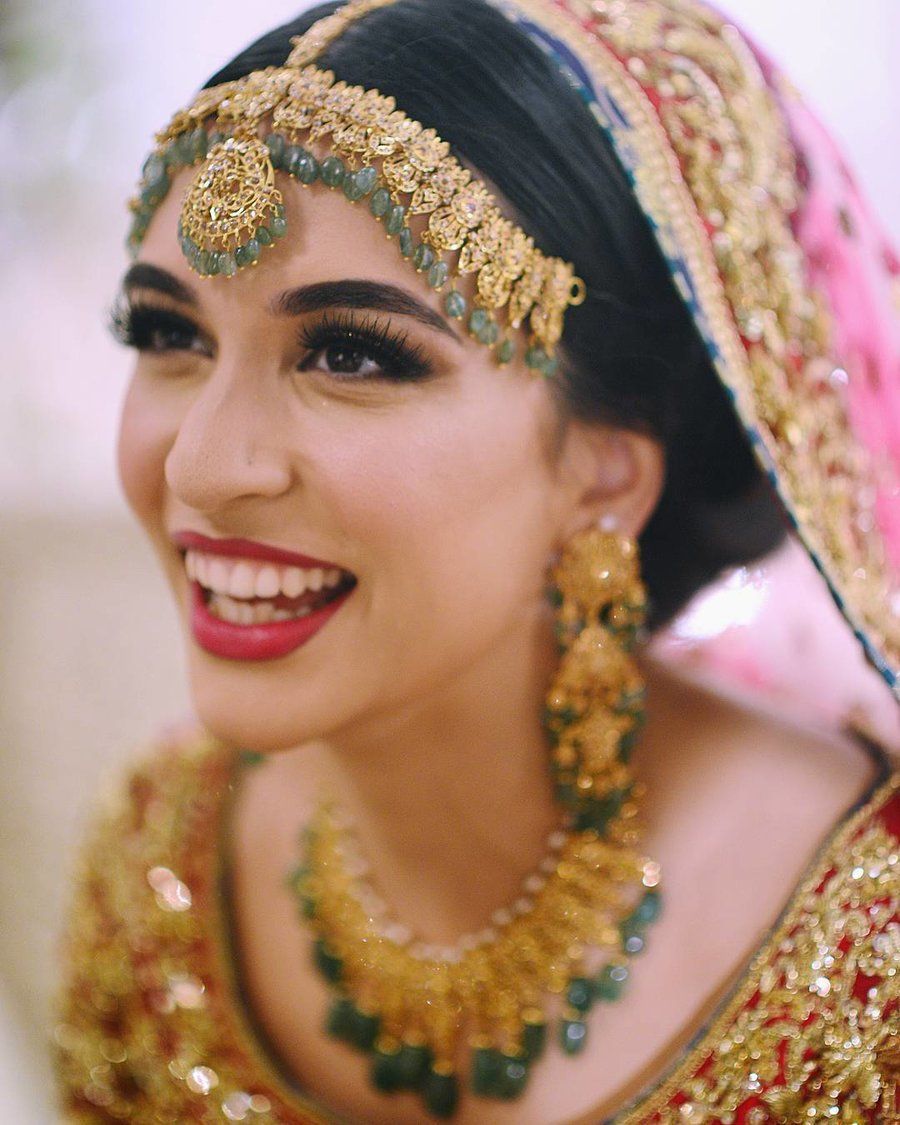 Image via Fatima Tariq Photography, Mehlum S. Sadriwala
Another reason why we absolutely love skimming through Pakistani bridal looks is their choice of Matha Pattis. While Pakistani brides usually swear by jhoomars to adorn their head with, there are some who wish to take the offbeat route and style their OTT looks with these elaborate matha pattis. From broad bands to the ones with detailed adornments, you'll find it all in their collection.
Elaborate Naths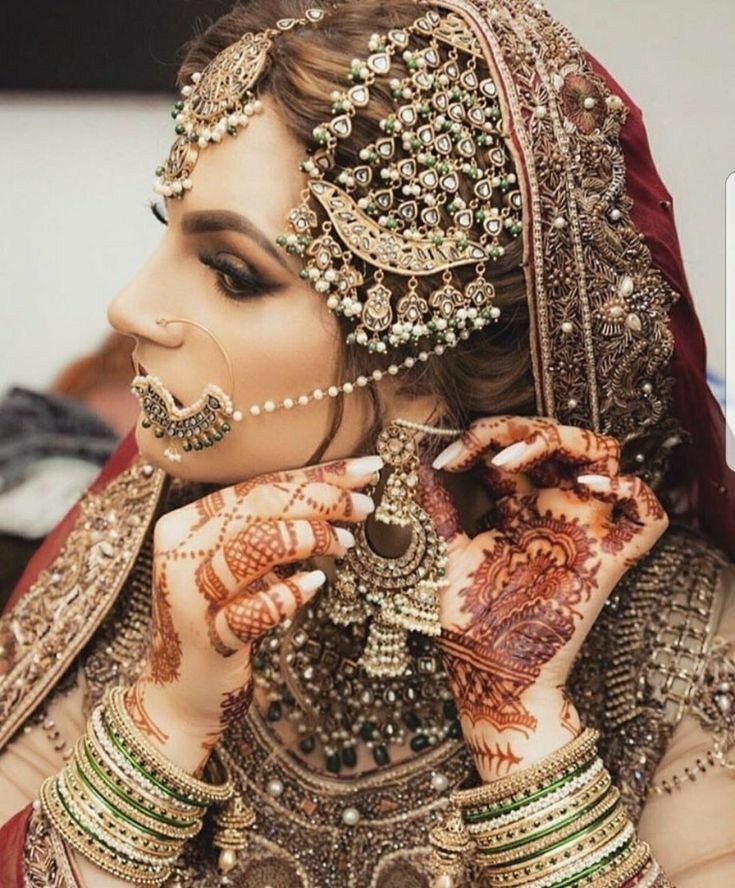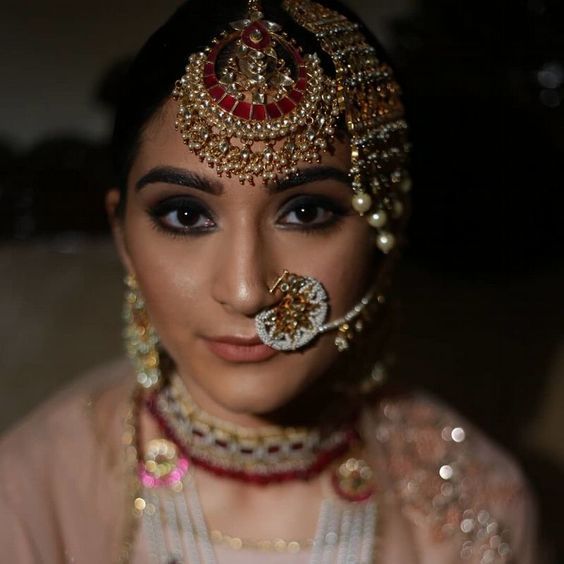 We have spotted far too many Pakistani brides with truly unique jewellery but our favorite of the lot has been studded naths! Beady, pearly, or loaded with polki, their designs are so unique and royal, it is difficult to miss them!
Fancy Hairstyles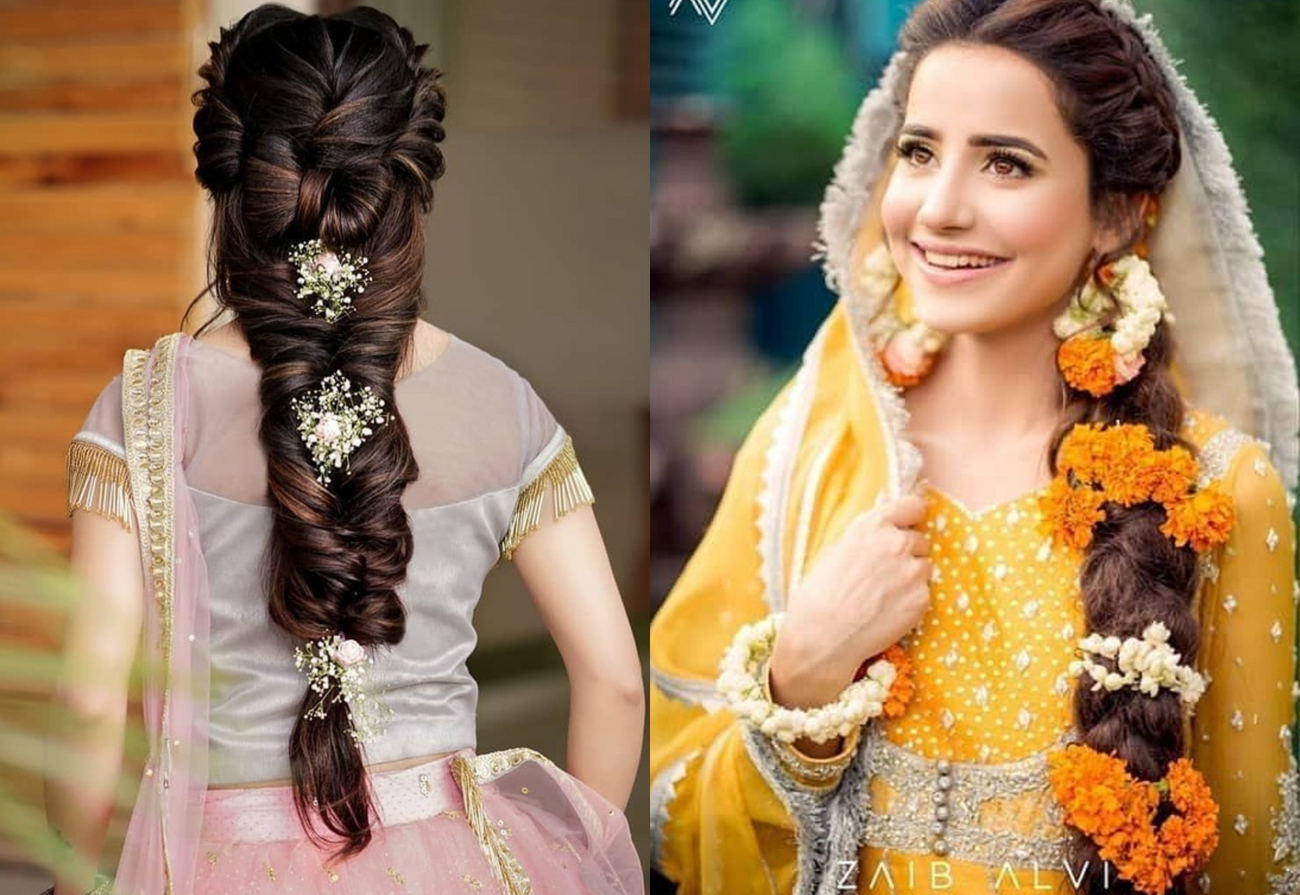 Image via Maheen and Saniya Shamshad Hussain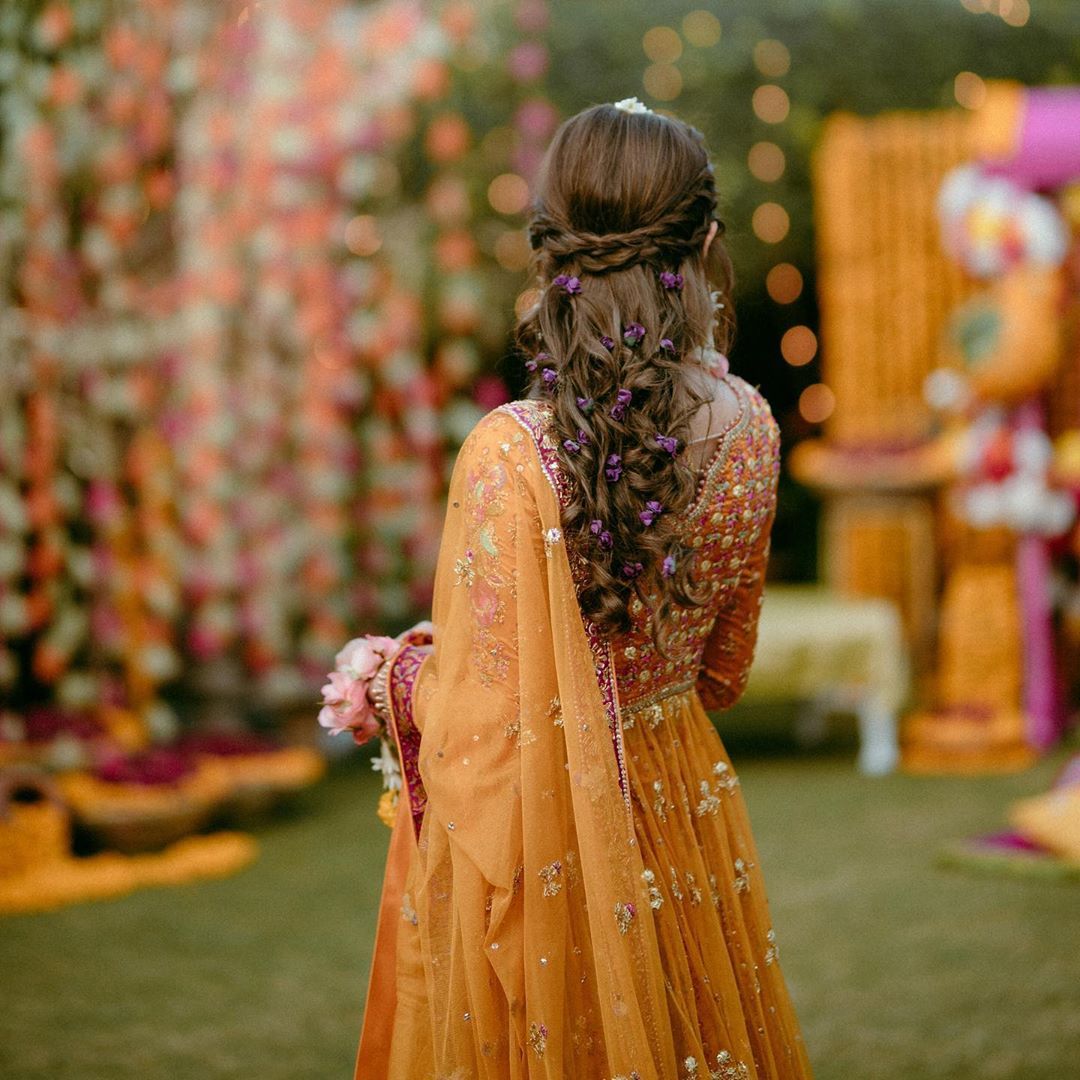 Image via Omgmoods
We are big-time suckers for Pakistani bridal hairstyles. Especially their one-of-a-kind braided hairdos. They wrap them with freshest of blooms and always leave us spellbound.
So, what's one trend you can't wait to experiment at the next wedding that you attend?