Easy Tricks To Not Have A Heavy Head On Your D-day!
BY Anupriya | 07 Mar, 2020 | 5621 views | 3 min read
Acing a hassle-free bridal look is no easy task! Apart from mindlessly scrolling through pretty, pin-worthy hairstyles, you also got to make sure they are practical and easy to carry. So if you're someone who doesn't wish to feel like they are carrying a house atop their head, we have got you covered!
Down here we've enlisted some useful tips and tricks on how you can keep your head light throughout your wedding, and enjoy your rituals to bits. Scroll through & take notes!
Stay hydrated & have small portions of food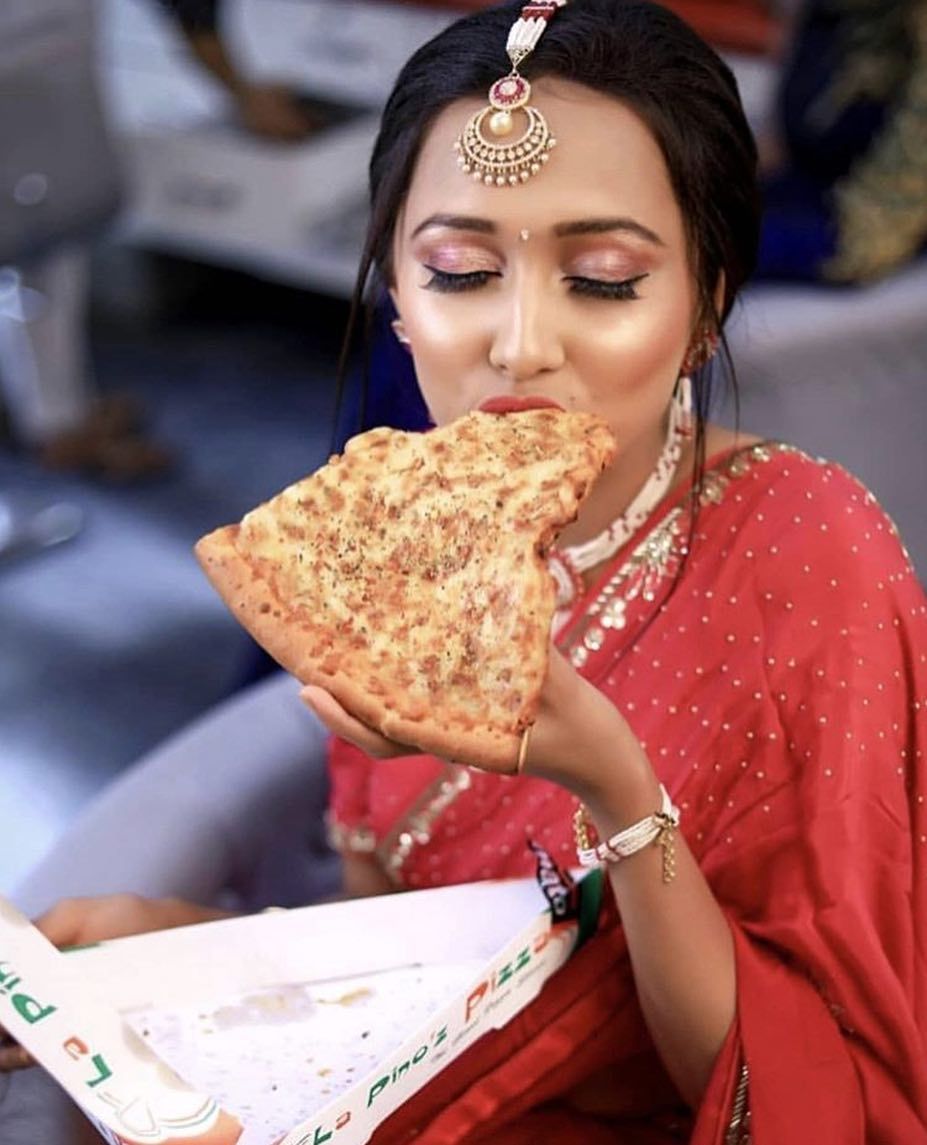 Image via Orange The Salon★ 4.6
First things first! It's going to be a long, long day for you. Which is why, to stay up and look all lively throughout the wedding, it is important you are well-fed, apart from being well-dressed. Hence, take small portions of food in every two or three hours, before walking down the aisle. While you're at the stage, you can ask your bridesmaids to take care of your hunger pangs, and secretly slide in those yummy snacks & beverages for you. But also don't overeat, as it might make you look bloated!
Opt for light-weight hairstyles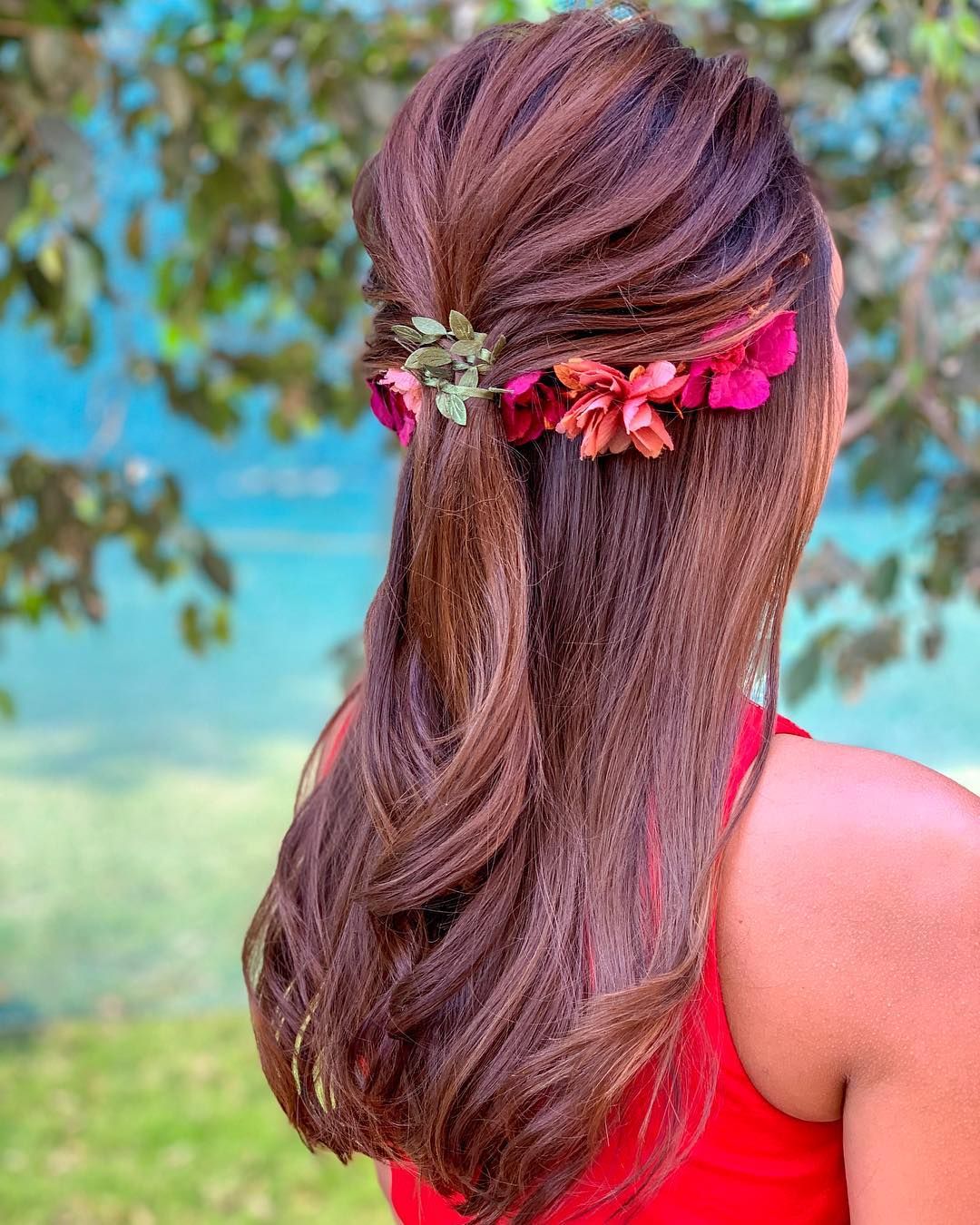 Image via Hot Hair Balloon
The best way to ensure that you don't end up with a thumping head on your wedding, and instead enjoy it like a carefree bride is picking a suitable hairdo. Open tresses are obviously the best bet, but you can always team them up with some quick twists and turns that don't bog you down. You can also try a loosely done half-tie hairdo or a messy bun that effortlessly adds to your bridal look.
Planning to wear a floral bun? Pick your flowers wisely.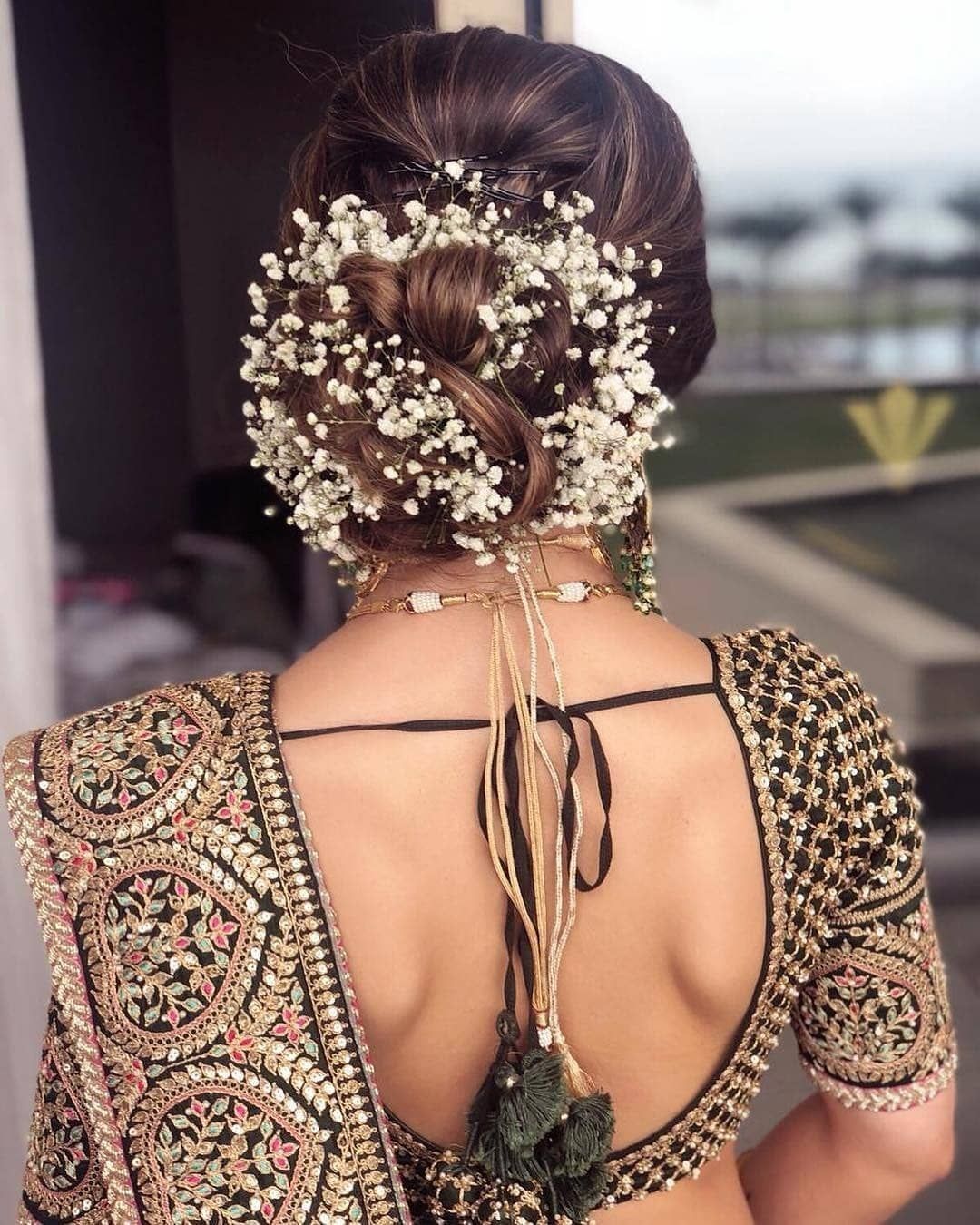 Image via Ritika Kadam★ 5
Floral buns are sure shot winners. But they too can weigh you down if worn all day long. However, you can always play smart and opt for flowers that are lighter in weight. To name a few, orchids, baby's breaths & gardenias are some of the best options to consider. 
Steer clear of hair extensions!
Image via Kriti & Pranay
While the idea of wearing hair extensions may seem exciting to someone who has got comparatively shorter hair or someone who always longed to sport a voluminous hairdo, but in real life it isn't as much fun! Hair extensions only add extra weight to your head. So, say no to hair extensions, and go the natural way!
When styling double dupattas, pick the lighter one for your head!
Image via Akshay & Krutika
Another big mistake that most of the brides commit is that they pick the heavier dupatta to set on their head and the lighter one to drape across their body. This again adds tons of weight to their head, preventing them from rocking an effortless look on their wedding day. 
Pick basic bobby pins over embellished hair accessories!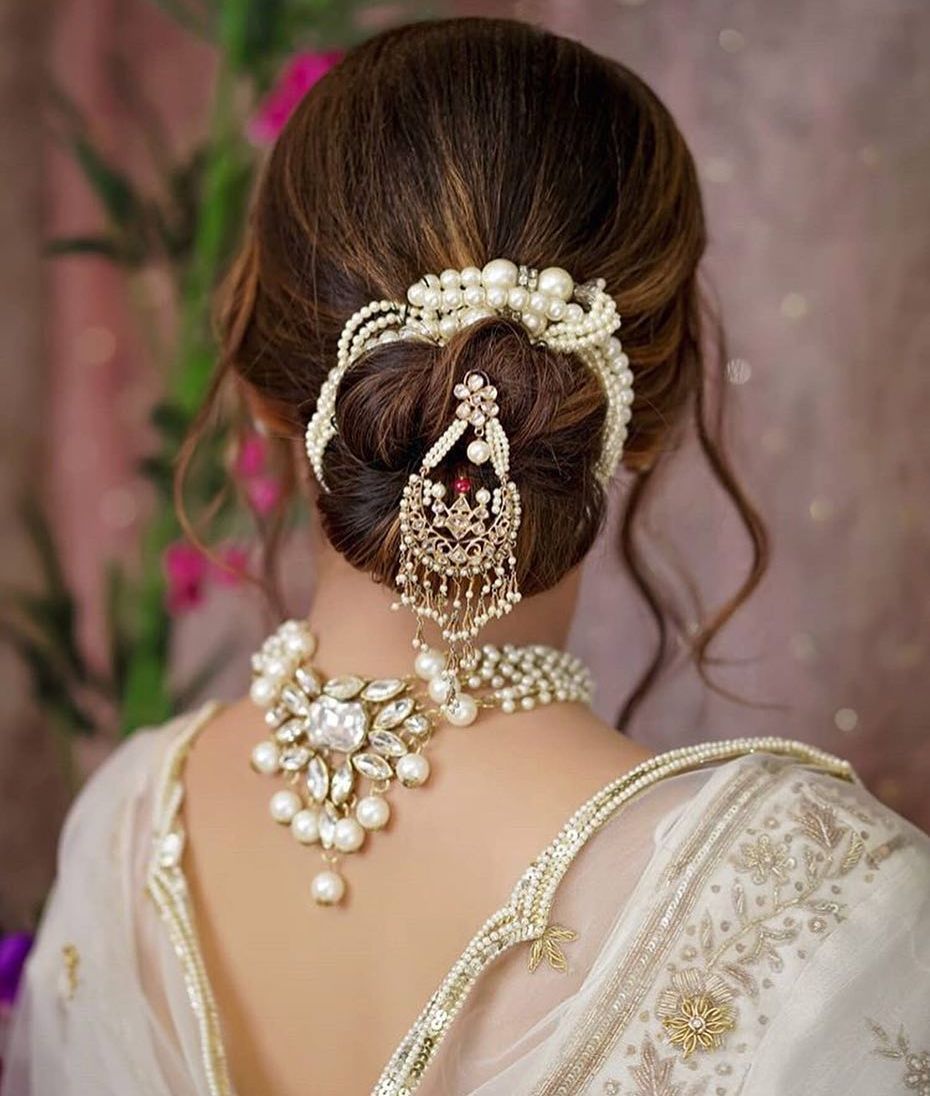 Image via Orange The Salon★ 4.6
Lastly, don't go too OTT with your hair accessories. Sparkling bobby pins and dainty pearl strings are make for great alternatives. They are not only light weight, but can alone add oodles of charm to your bridal hair. So, stick to these easy-peasy options instead.
Well, that was that! Got some more tips to add to the list? Share with us in the comment section below! Also, download the WedMeGood app to get more tips and tricks to plan your wedding effectively!