Engagement Rings: What Style Screams You?
BY The WMG Bride | 10 Mar, 2017 | 1150 views | 4 min read
Before the designer dress, the beautiful bouquet, the magnificent Canopy . Before the handmade invitations, the bountiful buffet, the towering cake…
…there's one single moment, one passkey to the dream world of your wedding: your engagement ring.
While some brides-to-be go classic, others prefer a more contemporary look. Big and bold or chic and subtle? Whatever tickles your fancy, our guide to choosing the perfect engagement ring, with India's most celebrated jewellery designer brand NIRAV MODI , is all you need before he puts a ring on it.
Pick from exquisite diamonds from D to G, and clarity, from IF to VS1, and then to top it all of you can choose a NIRAV MODI wedding band that can sit flushed with the engagement ring.
The Classic Bride: Minimalism & timelessness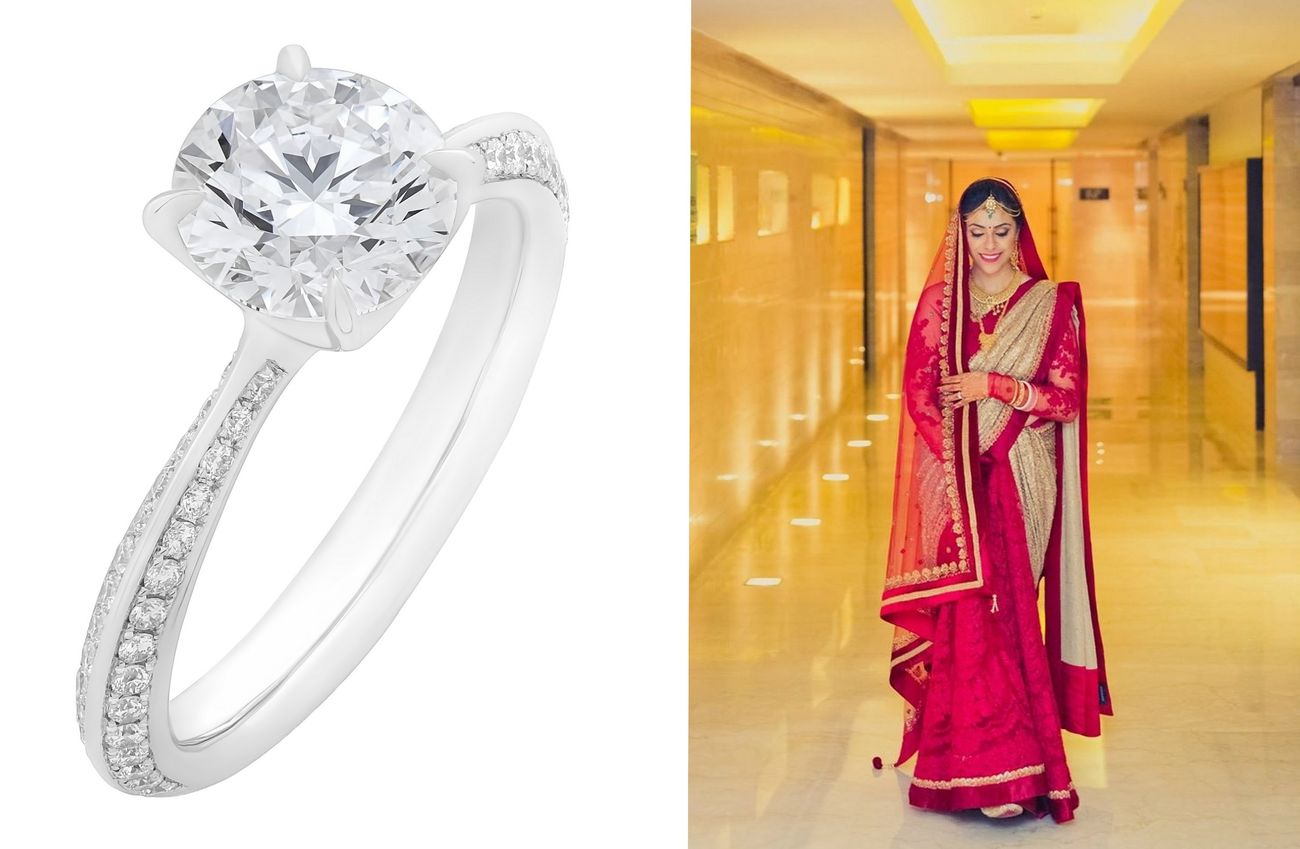 If your style is coolly understated, the timeless The Solitaire Tulip Pave Ring may strike a chord with you. The ring is very feminine and chic, with its brilliant-cut solitaire elegantly complimenting whatever you wear. Available in 0.5 carat to 3 carat centers, choose a size that suits your hand best. This GIA-certified center solitaire with a ring of diamonds around it is perfect for a classic bride-to-be who chooses elegance over opulence.
Fancy-free Fiancée: Fun-loving and easy-going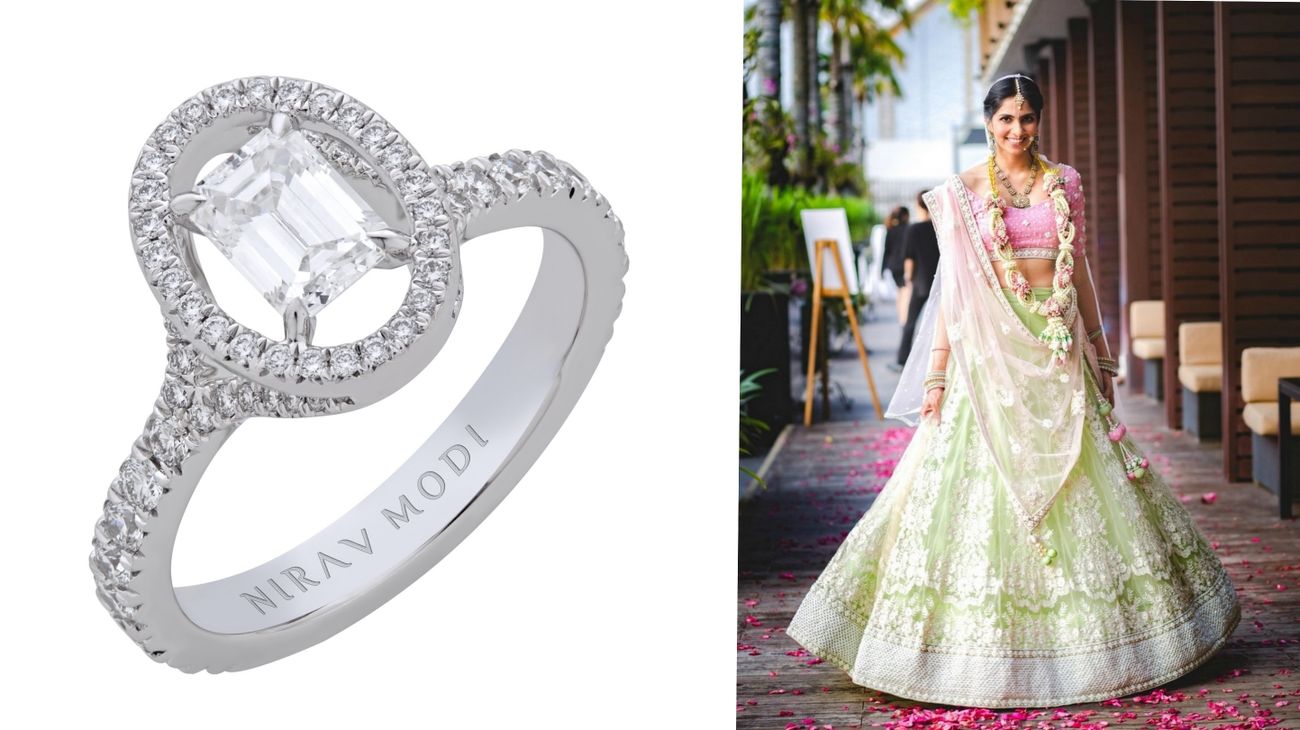 Keeping things effortless and fun, you choose the road less travelled because it's filled with adventure. That's why the Emerald Solitaire Celestial Ring, with its sweet off-beat design featuring a gorgeous emerald-cut diamond floating amidst a halo of brilliant cut diamonds, is the perfect accompaniment to the bride who has fun, dreams big and lives for the extraordinary. Set in 18K white gold, this beauty is available in 0.4 carats to 2 carat centres.
New-age Bride: Modern and experimental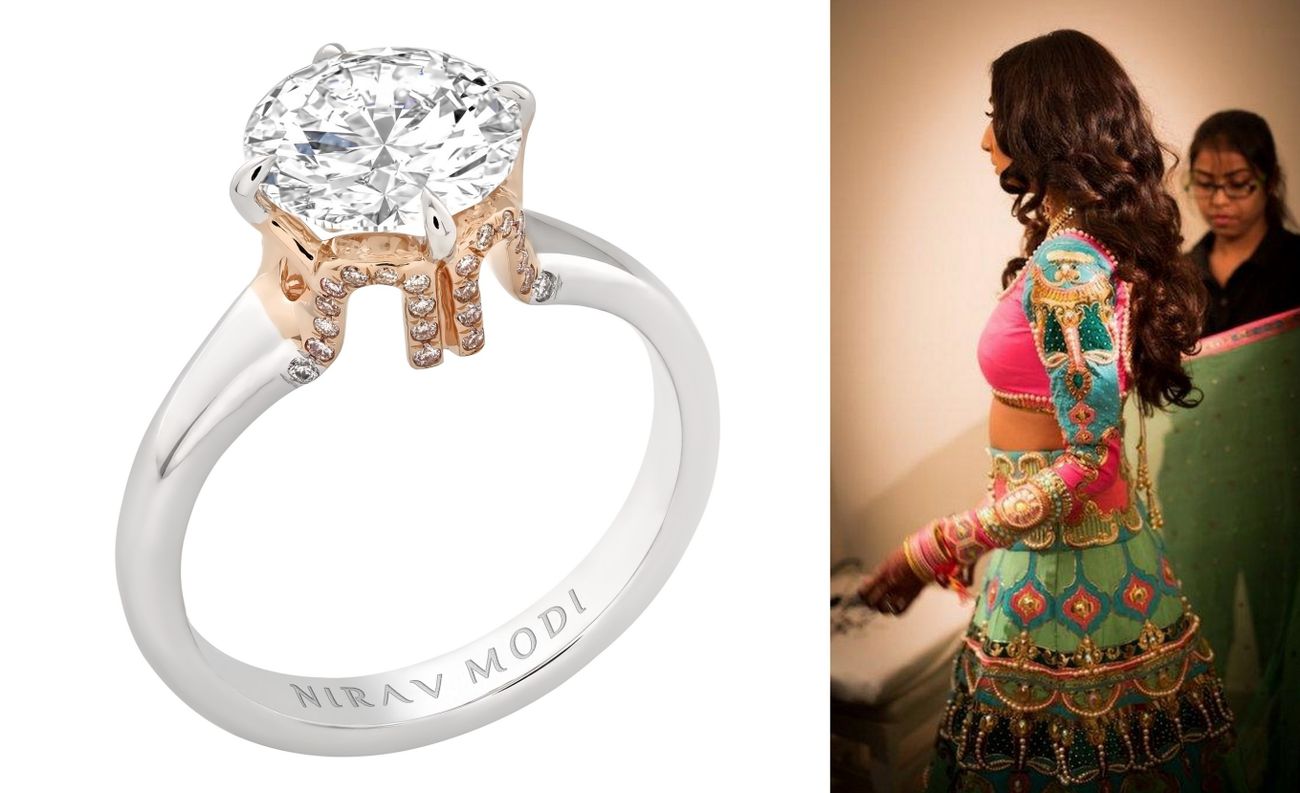 For those who like to experiment; the leaders of the pack who live for the contemporary. These trendsetters will love the Signature Solitaire Ring with its charmingly original design. Choose from a cushion or round shape diamond available in 1 to 2 carats, set in 18K white gold with fancy pink diamonds set in 18K gold. Timeless yet on trend, with the brand monogram woven into the design, make a statement with this quintessential Nirav Modi jewel.
The Sentimental Wife-to-be: Sweet, Sweet Romance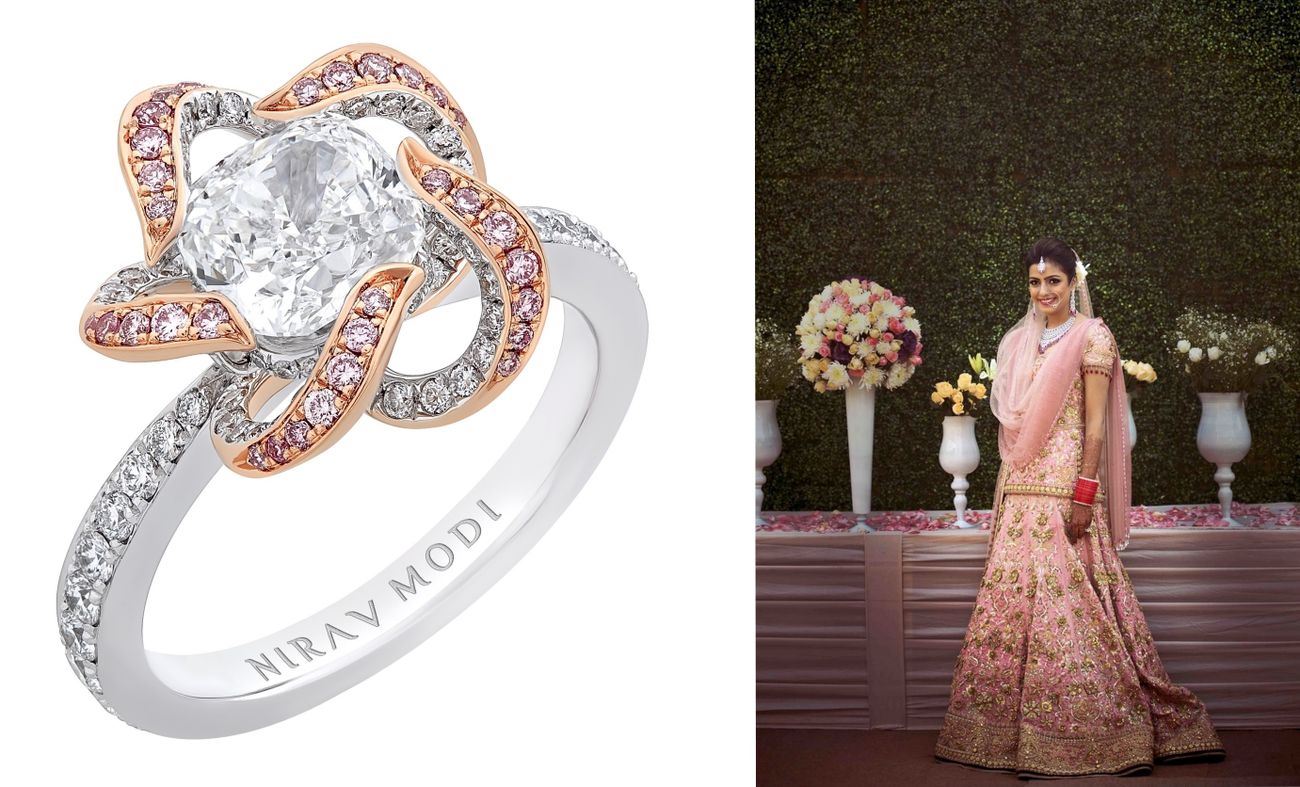 You wear your heart on your sleeve and romance and sentiment is your weakness. The Ribbon Solitaire Ring is your best pick as it embodies who you are - a woman who is charming and exudes elegance. Featuring a 1. 5 carat modified cushion cut solitaire, this diamond ring is accented by a graceful surround set with alternating fancy pink and white diamonds. Diamonds over 2 carats are set in 18K white and rose gold make this delightfully playful declaration of love.
The Legacy Lover: Old School & Ornate
The good old-fashioned romantic, who believes jewellery is not a fanciful extravagance but a symbol of legacy to be enjoyed through generations, this ring is for you (…and your grandchildren). The Solitaire Celestial Round Ring, with its brilliant cut diamond floating amidst a glowing halo of diamonds is set in Nirav Modi's iconic Celestial setting in 18K white gold. Available in diamonds from 0.25 to 2 carats, build on your legacy with this nostalgia-evoking beauty.
The Luxury Lady: High Standards, High Life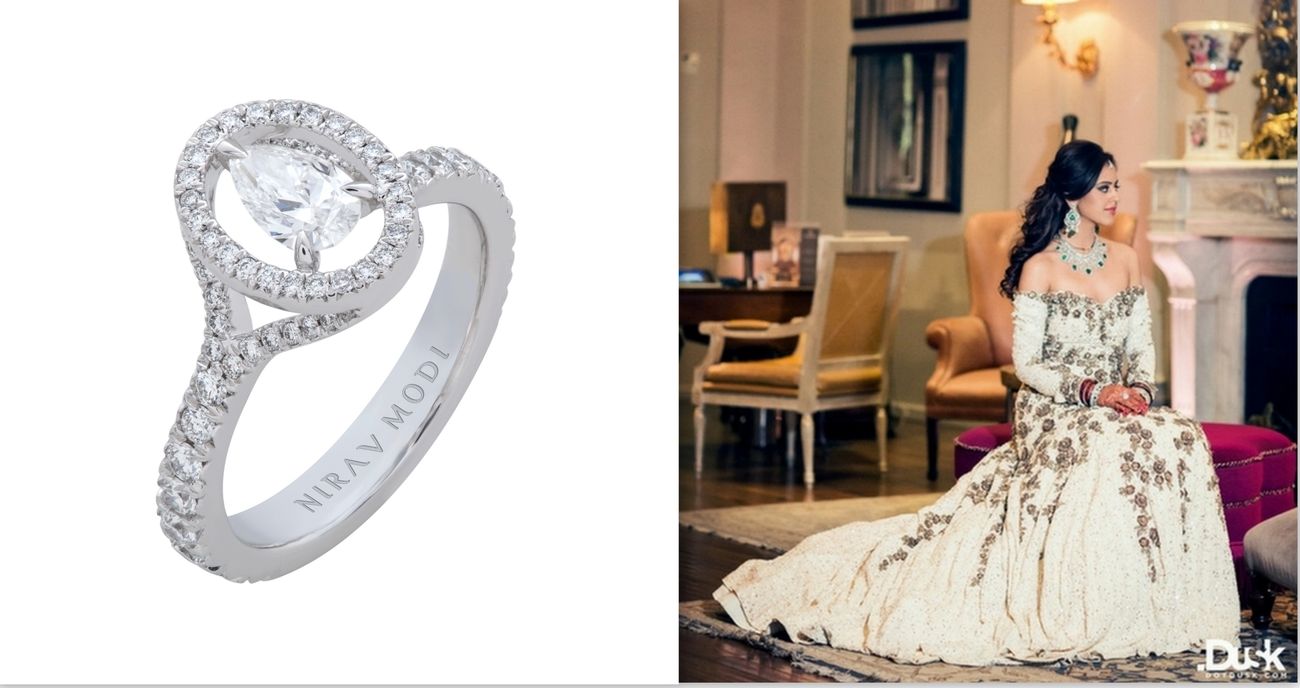 You like the finer things in life: extravagant, personalized, luxe are all just part of your everyday vocabulary. It's time to make the Pear Celestial Ring part of your everyday too. Watch it delightfully sparkle every time you wear it.  A pear-shaped diamond, set amidst a glowing halo of brilliant cut diamonds, gives the central diamond a floating effect. This ring is set in our iconic Celestial setting in 18K white gold. Available in 0.5 carats to 1 carat centres, let this ring remind you to love lavishly and feel loved, always.
Check out NIRAV MODI on Facebook and Instagram to know more about their new Engagement Ring Collection!
---
Image Credits : Mahima Bhatia, 1plus1 Studio, Bhumi Simran, Fairytales by Angad , Dot Dusk