Ensemble Now has a Manish Malhotra Shop in Shop !
BY The WMG Bride | 05 Feb, 2014 | 3295 views | 2 min read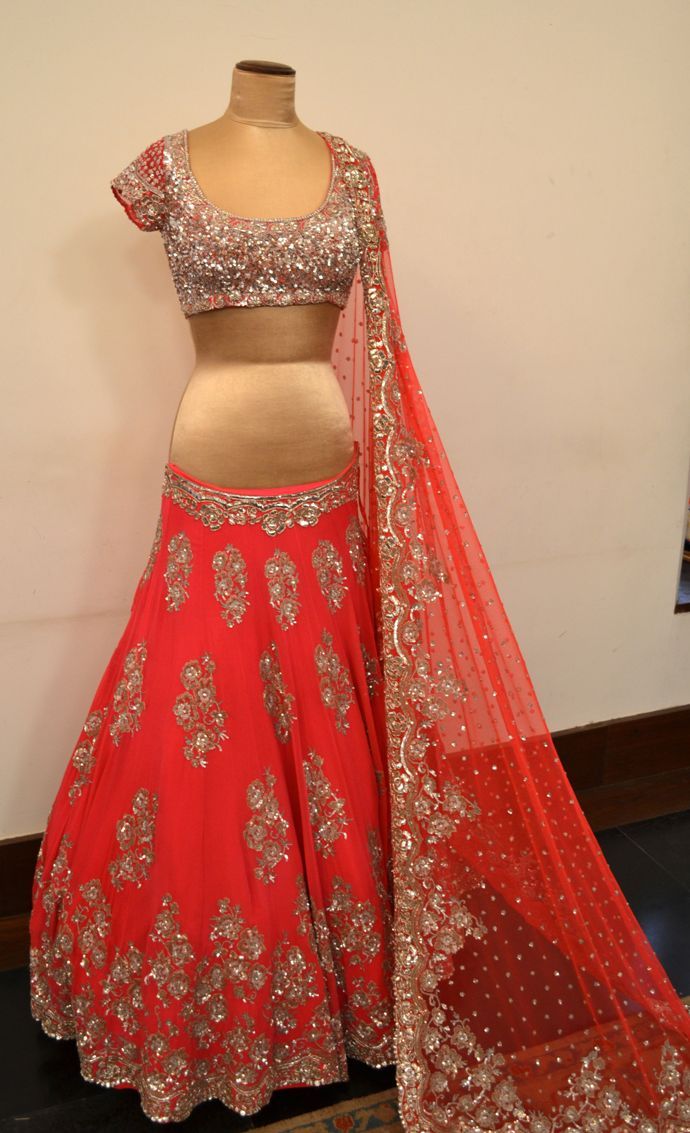 A coral Manish Malhotra Lehenga. Love the floral detailing on the skirt- not feeling the top as much eh?
I didn't know what a 'shop in shop' was for the life of me , till i watched Rachel Zoe on TV! For those as unaware as i was, a shop in shop is basically when a large multi brand store has a small little area kept for one brand like a small shop inside a big shop ..get it? Ensemble has actually launched their first ever Manish Malhotra shop in shop at Ensemble's Flagship store at Lions Gate , Mumbai !!
From what i hear a 100 (yes a 100 whole Manish Malhotra drool worthy pieces) will be on display from his latest collection including bridal, diffusion and occasion wear. Im not sure you guys checked out his recent collection- but the straight fit colorblocked kurtas with gold pallazos and shararas were my absolute favourite. Plus, which bride does not want a Manish Malhotra for their engagement/ reception huh? GIMME GIMME GIMME !!!
The shop in shop is on the upper floor of the Ensemble store so those of you who are bridal shopping in Mumbai, dont forget to give it a look !
Where else to buy Manish Malhotra:
Manish has flagship stores in Delhi in Mumbai. You can check out the full list of stores here
We are now 9 days away from launch!
XoXo,
The WMG Bride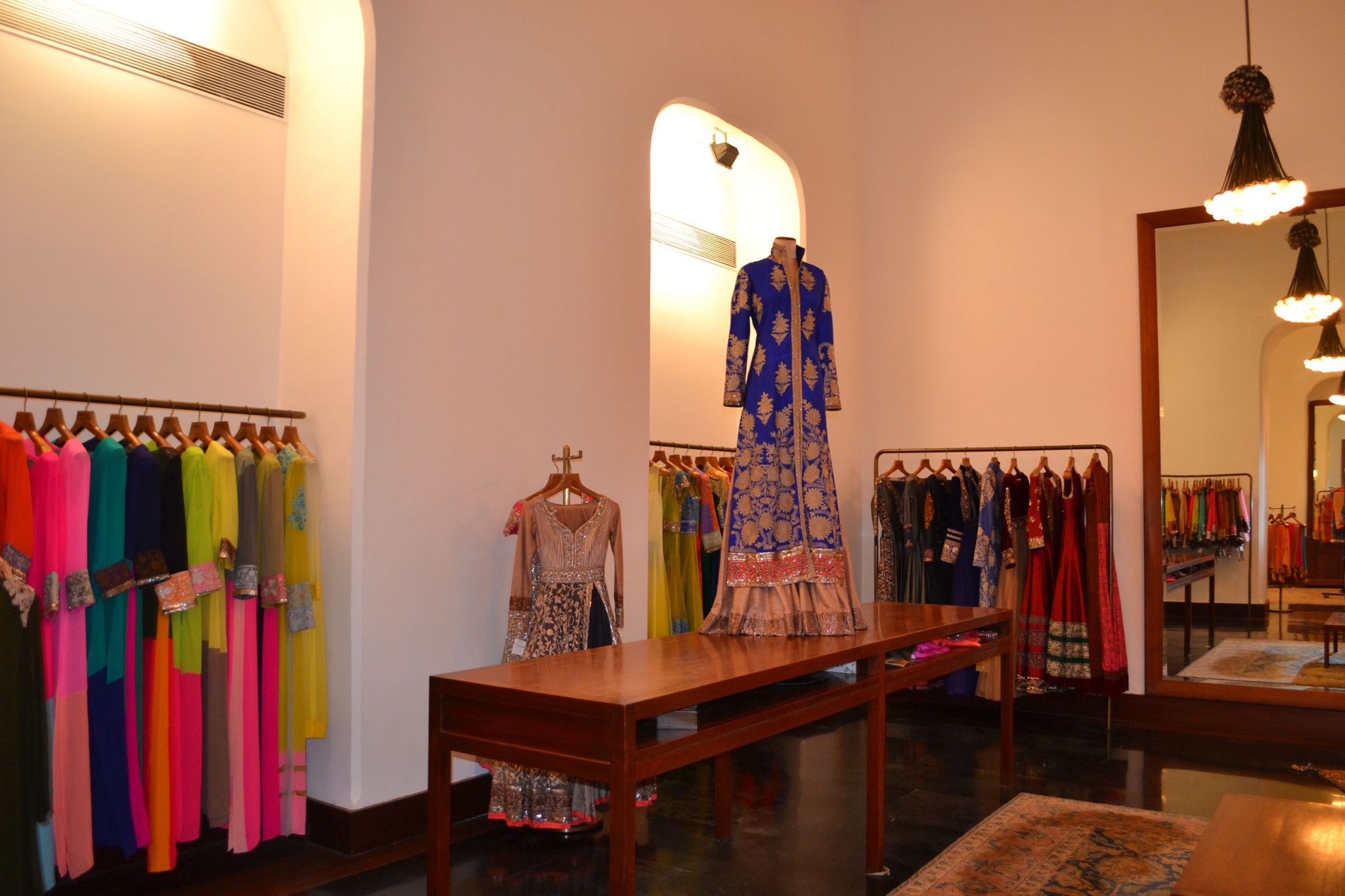 See that blue straight kurta with pallazos? So chic!