Everything You Need To Know About Floral Jewellery ...
BY Sakshi | 11 Apr, 2018 | 1264 views | 3 min read
We are seeing more and more brides have an overload of floral jewellery, and to be honest, it's getting a bit too much! There's a very fine line between doing floral jewellery right and going OTT, so we thought we'd address the issue! Yep, here are some tips and pointers to keep in mind when considering floral jewellery for your Mehendi, and showing you a few brides who got it just right!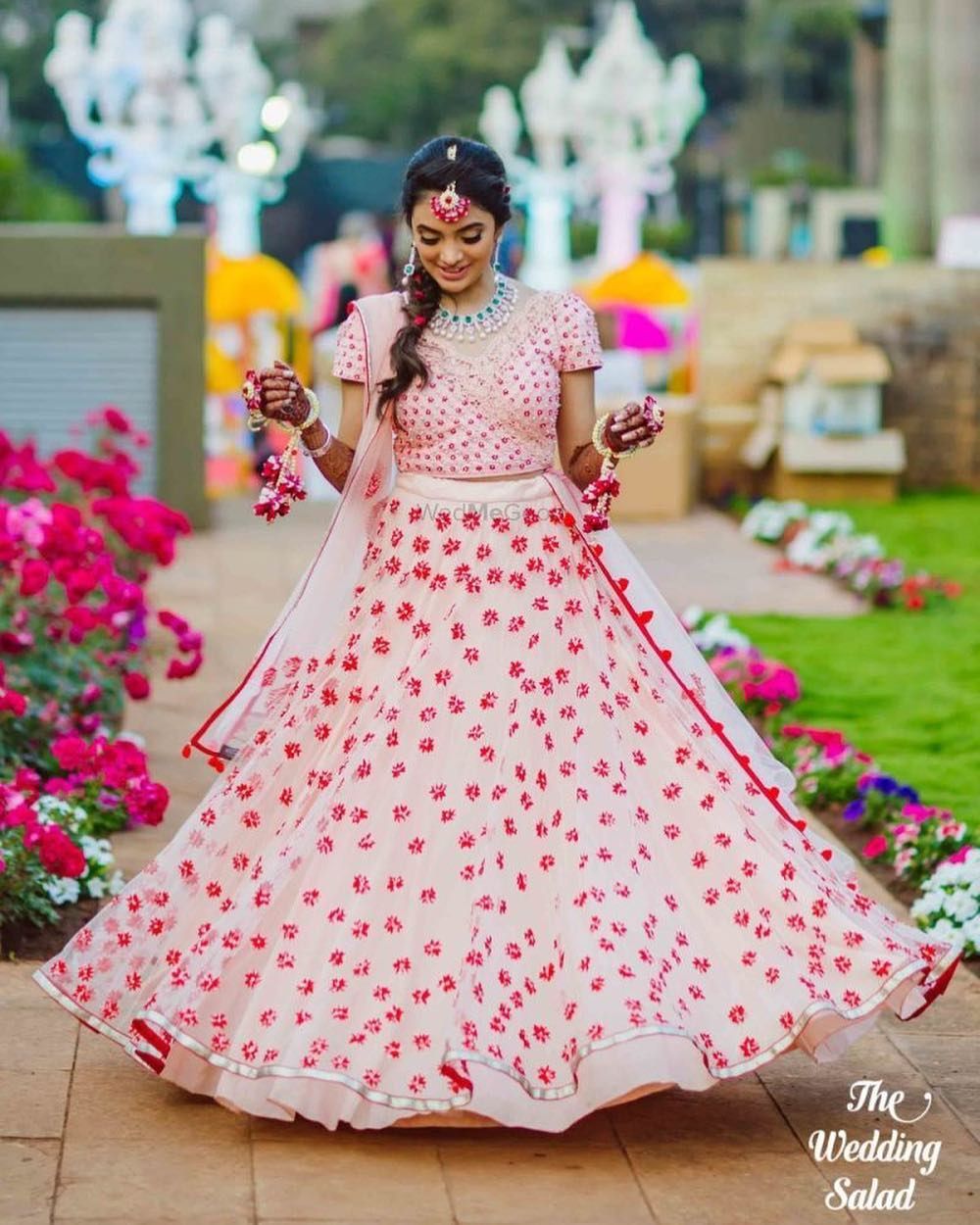 Image via Suraj and Supriya's Wedding
Keep it subtle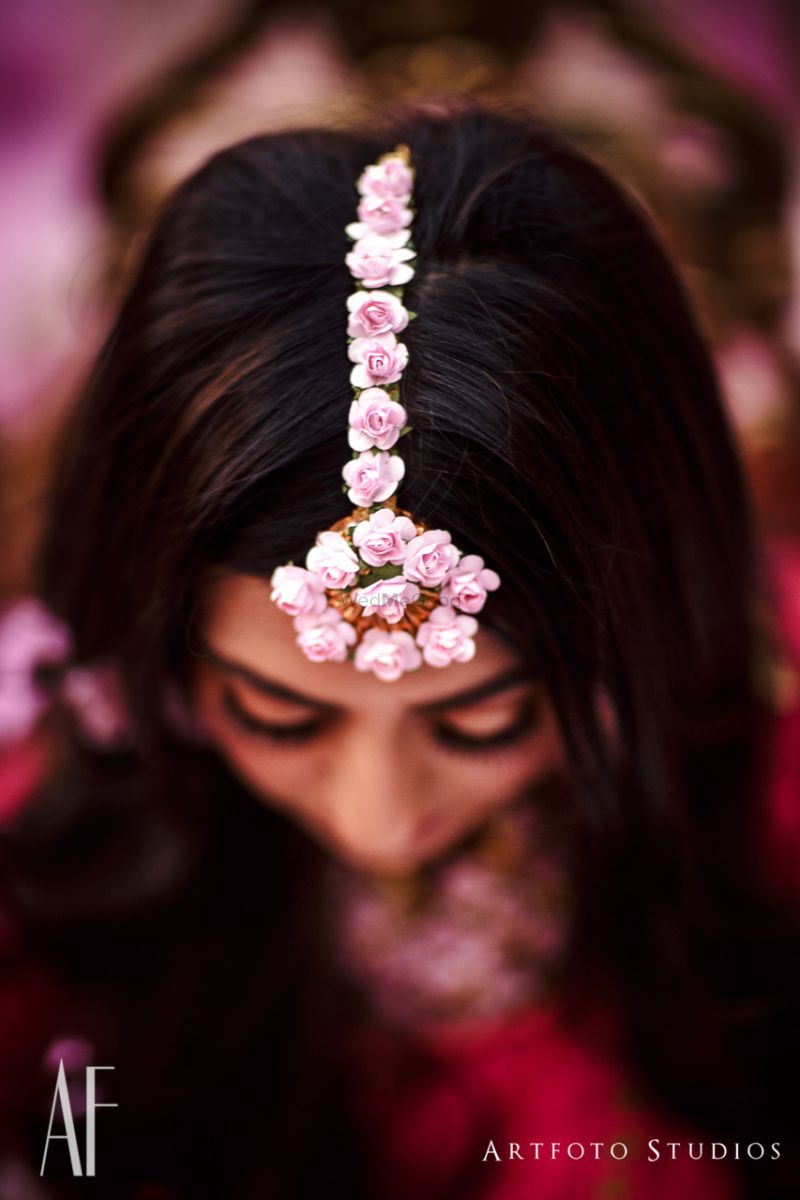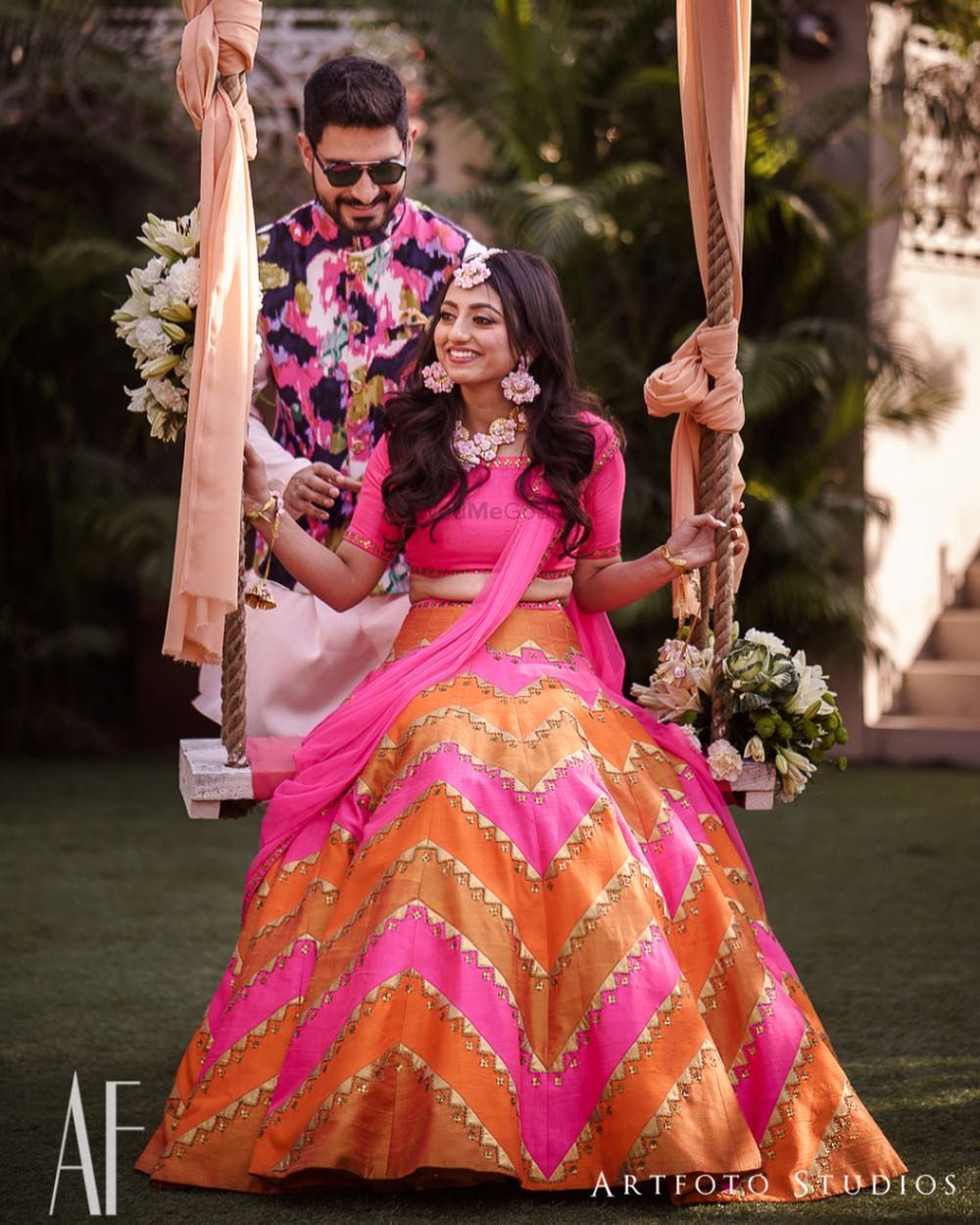 Image via Ankita & Ranjit (Delhi)
You do not need to go overboard with it- we feel floral jewellery looks best when it's kept subtle- and not too overtly match-matchy all over!
Keep one statement piece- not all!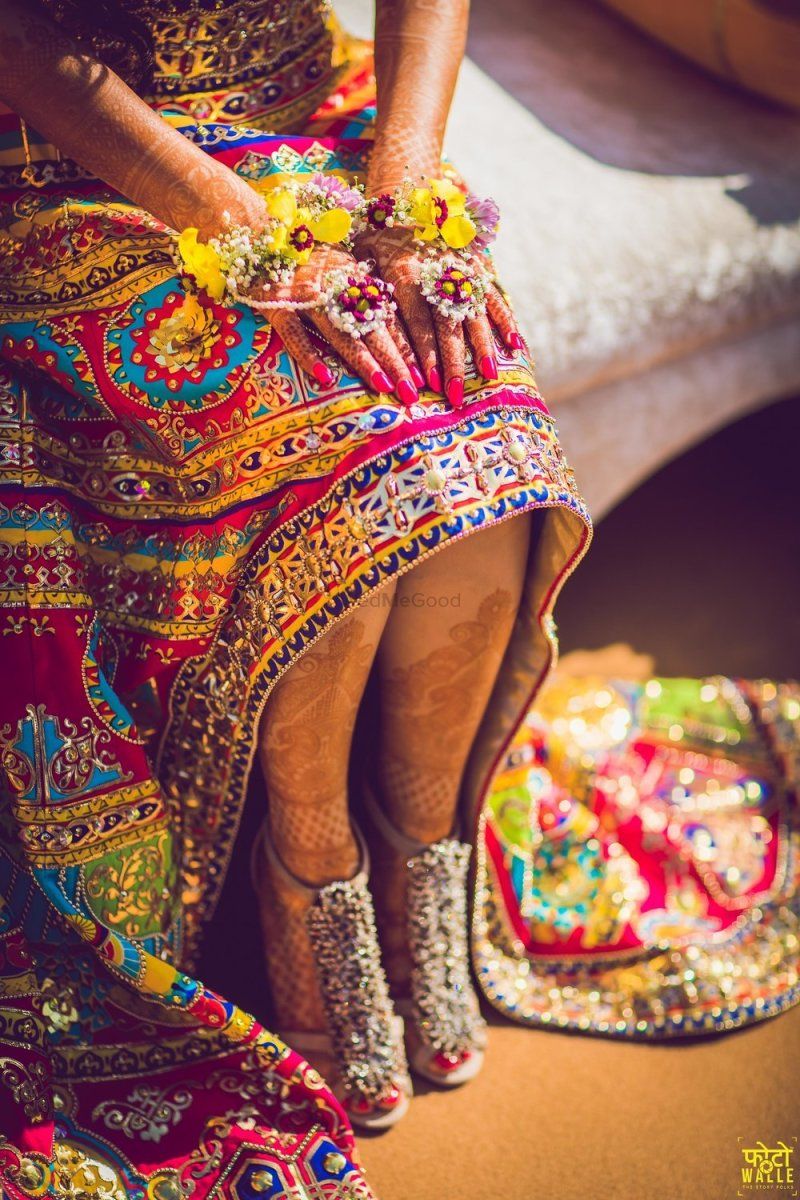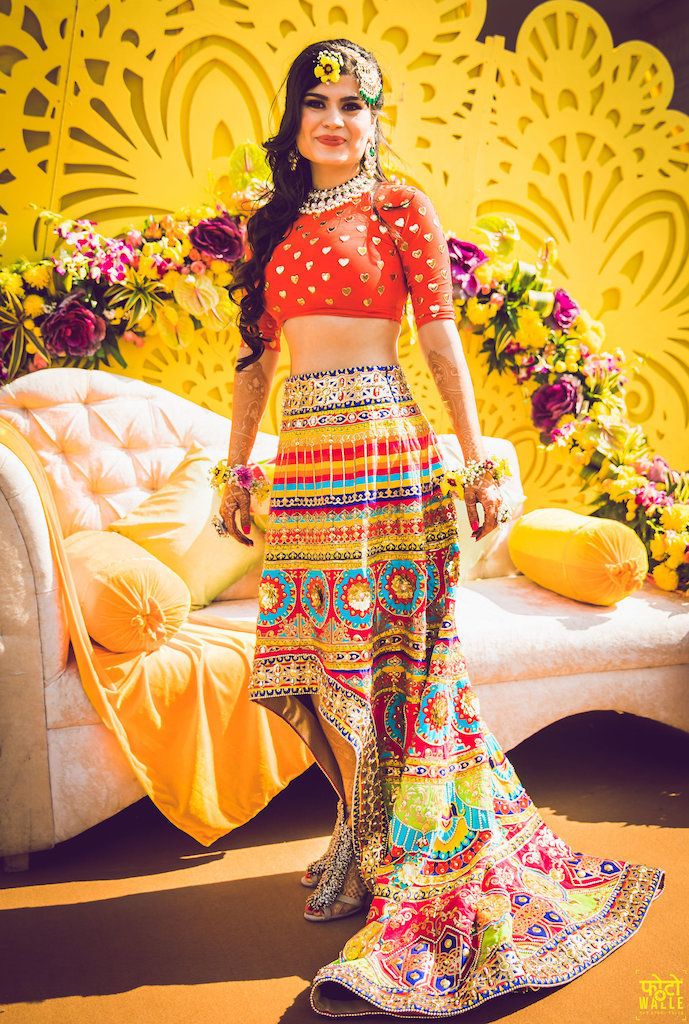 Image via Avantika and Aman's Wedding
SO this bride had a busy lehenga and those gorgeous shoes- so she kept her floral jewellery light and let the haathphool do all the talking- keeping the other pieces understated. So when opting for floral jewellery, make one piece the highlight, or max 2 if you have a plain lehenga. 
Colorblock your jewellery with your outfit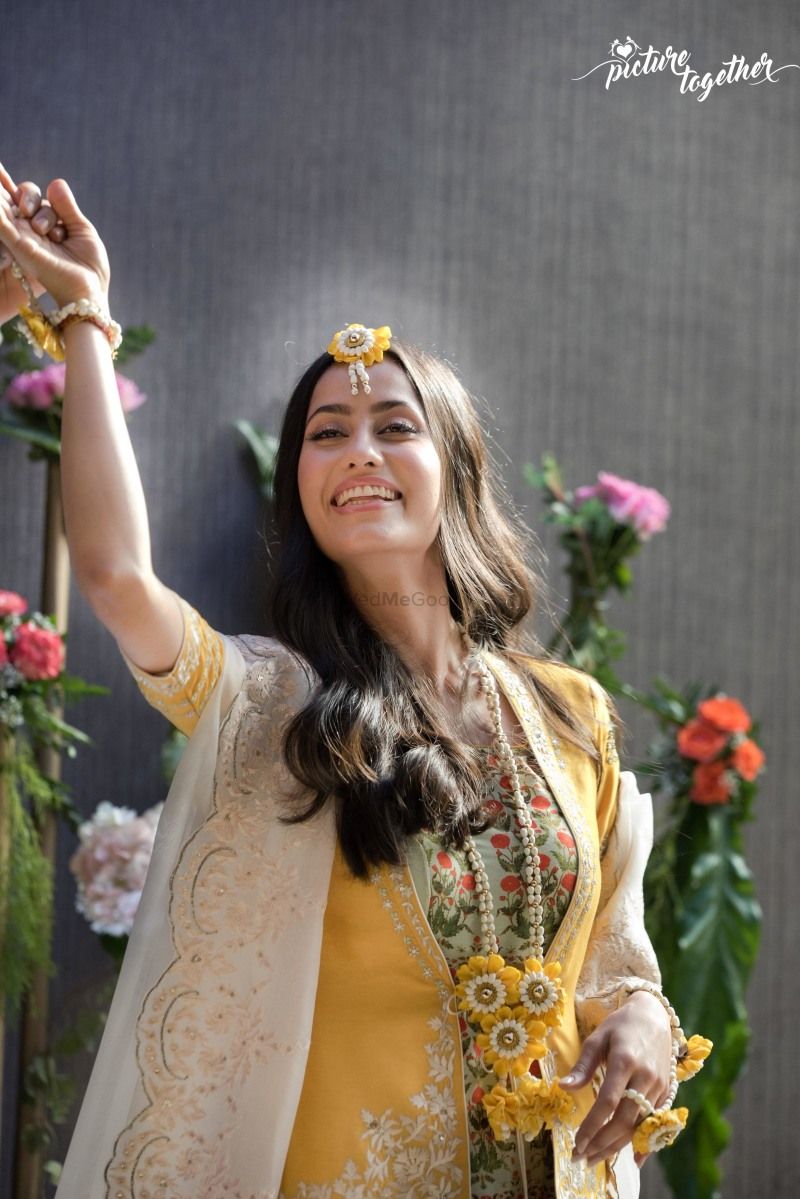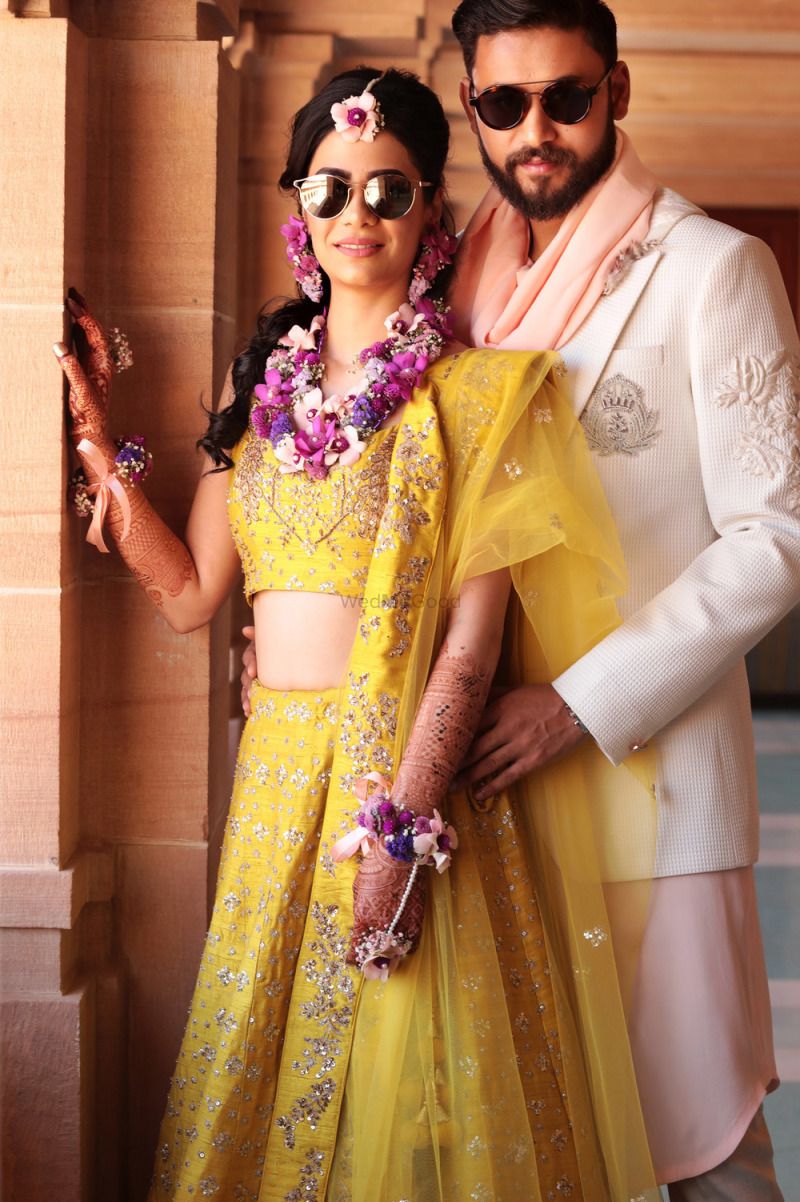 Image via Picture Together and Zubin & Aashna (Jodhpur)
Now this is another point to remember- decide what you want your floral jewellery to do for your look- add a contrast and stand out or blend in. Two cases above of how these brides got it right with a yellow outfit. 
Get jewellery that mimics real styles: Eg satlada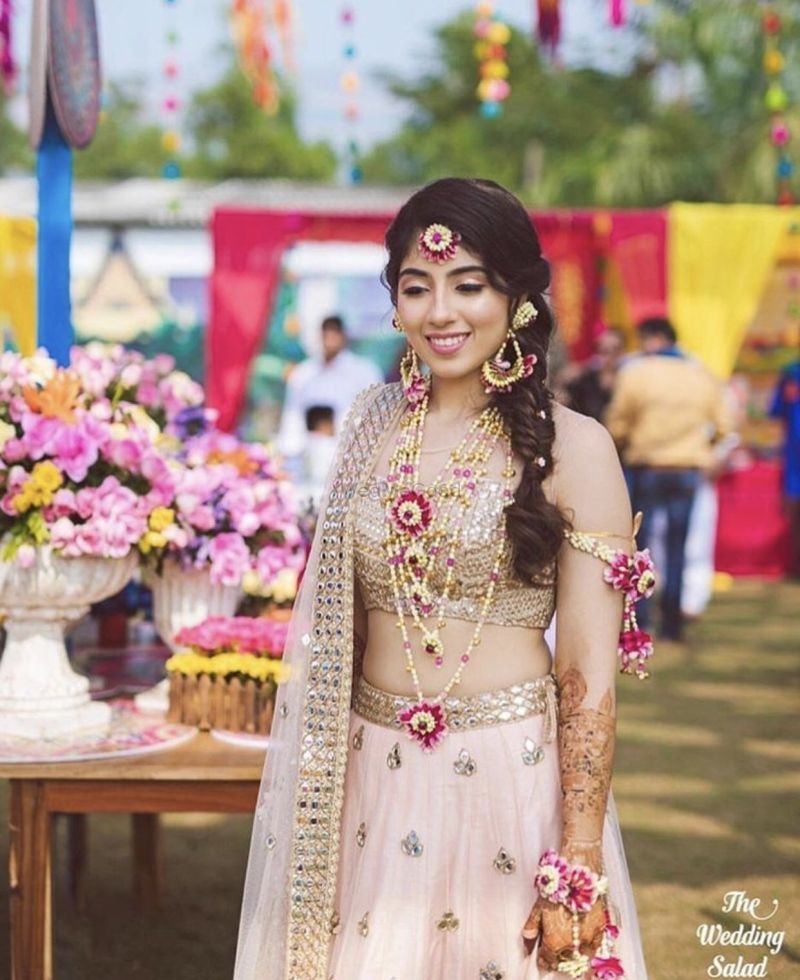 Image via Doll You Up By S
There are loads and loads of options available out there- make sure to not get floral jewellery that looks like just a garland of flowers strewn together. There are amazing ones that look super nice- just check out this floral satlada! So unique and different!
Know that fresh floral jewellery isn't your only option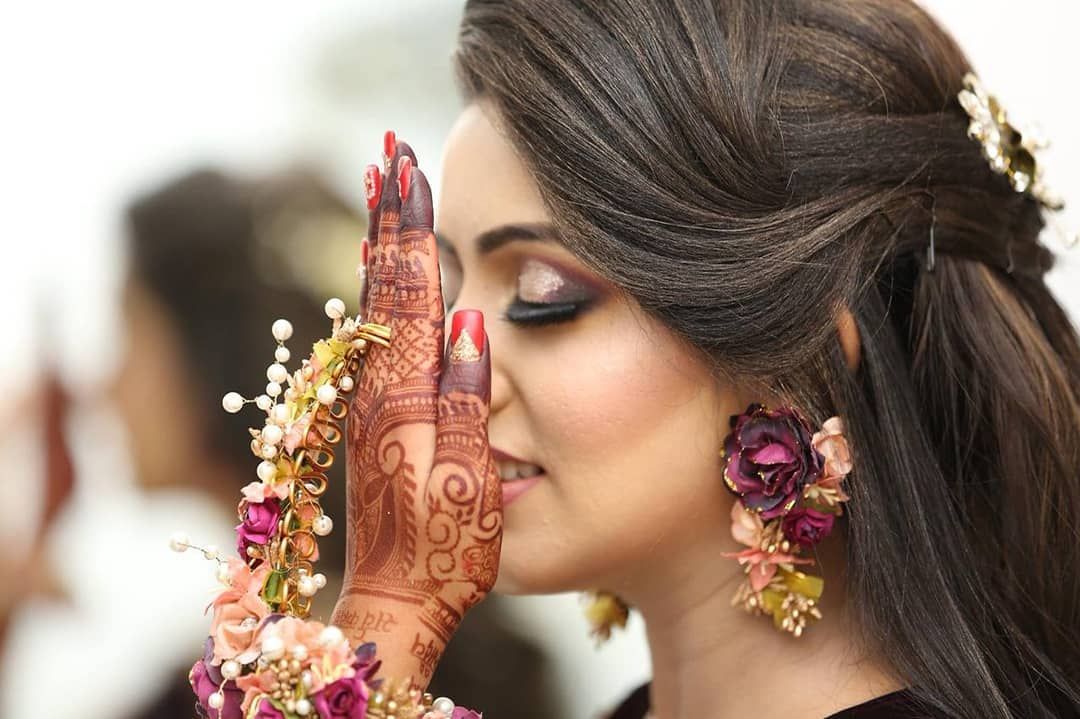 Image via Floral Art★ 4.8
Apart from fresh floral jewellery, you've got loads of other things these days- dry floral jewellery, a mix of dry and fresh, and even dry floral jewellery with pearls or gota! So pick wisely :)
You don't need to go all floral- you can mix and match with jewellery pieces!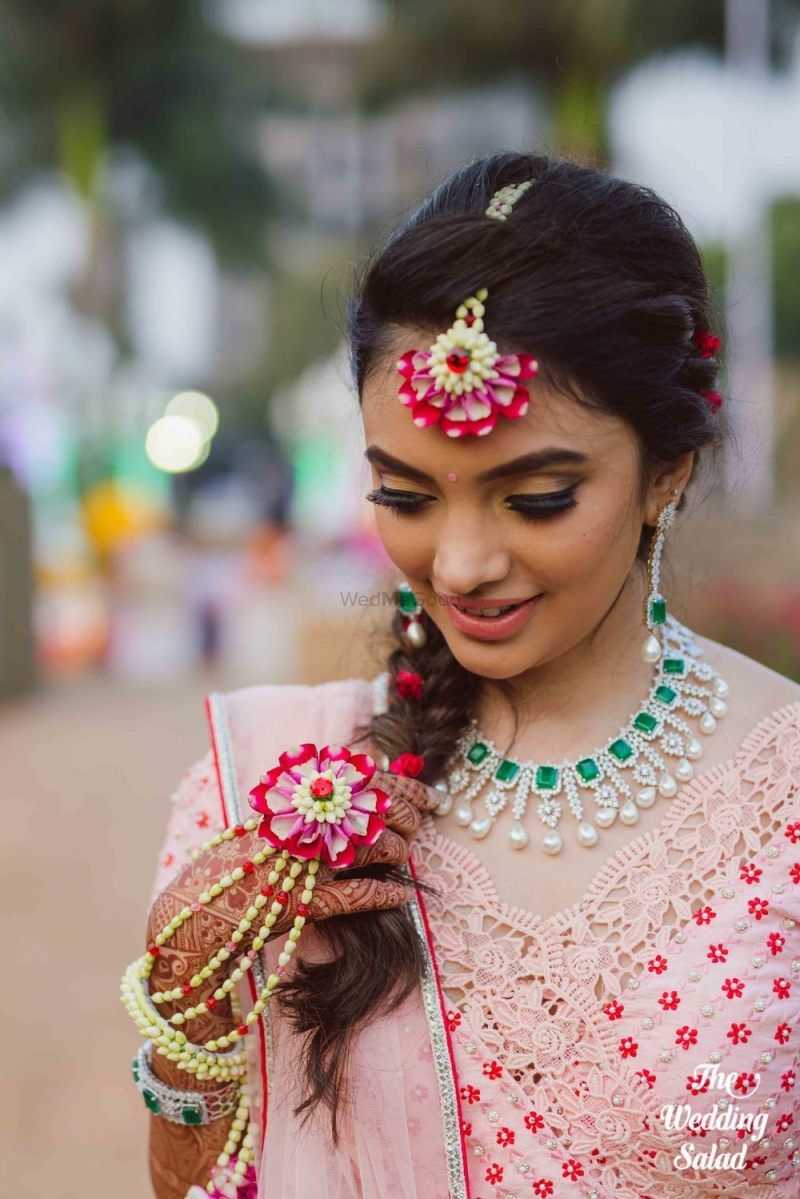 Image via Happyframes and Supriya and Suraj's Wedding
So these two brides mixed and matched their floral jewellery with normal jewellery, and while it does look nice, it also tones down an all-floral look to something nicer we think!
Floral wreath on the head? Do it right!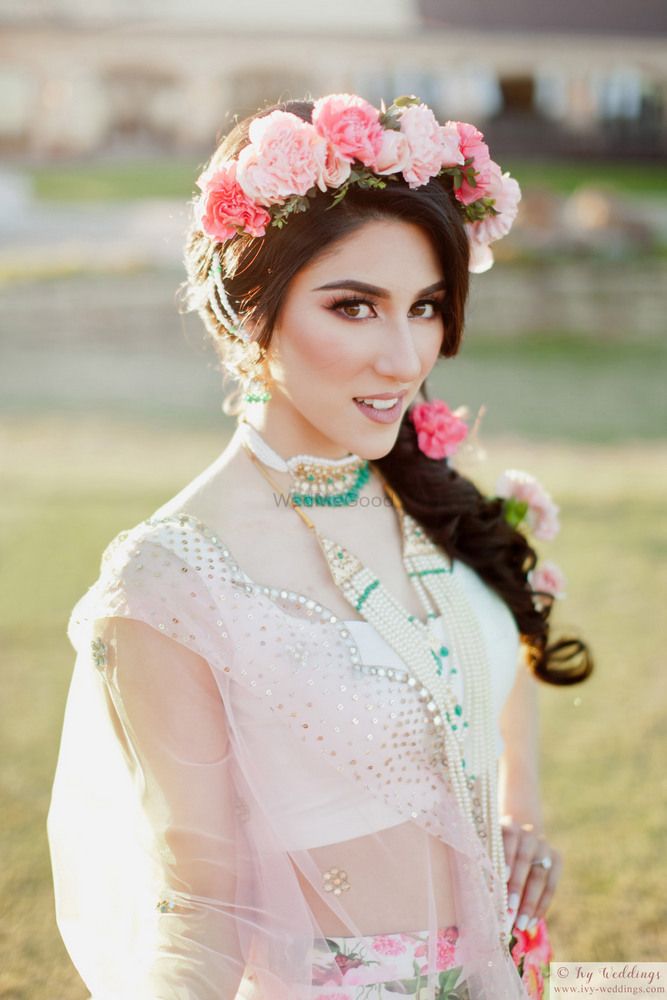 Image via Sandeep & Natasha (USA)
This is possibly the easiest thing to go wrong with! A floral wreath on the head can look like too much and very bad if you pair it with floral jewellery all over too! Either make it 'the look', keeping other floral jewellery to a minimum, or do it like this bride- pairing it with nothing else that's floral! And make sure the wreath is unique and not too busy with an overload of colour!
Try new ideas: Wire flowers and new-age fresh flowers that are unique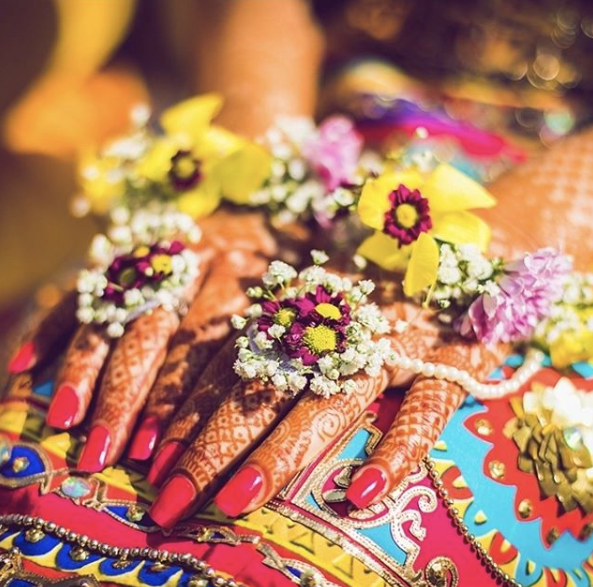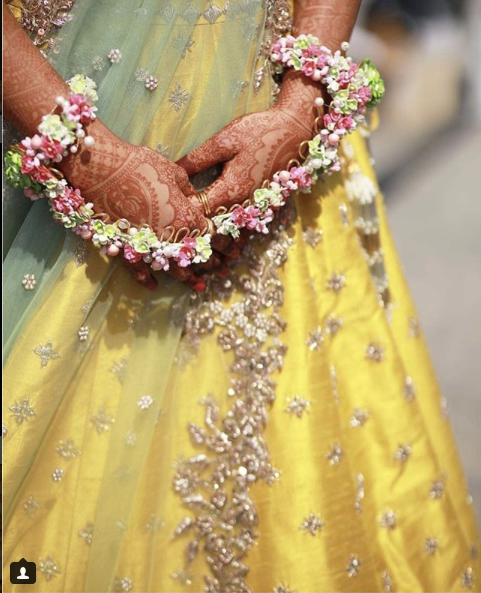 Pic via 1plus1studio; fotowallethestoryfolks
Anything that can make thedesign stand out and just learn to keep it delicate and minimal. 
Flowers in your hair and floral jewellery? Do it right!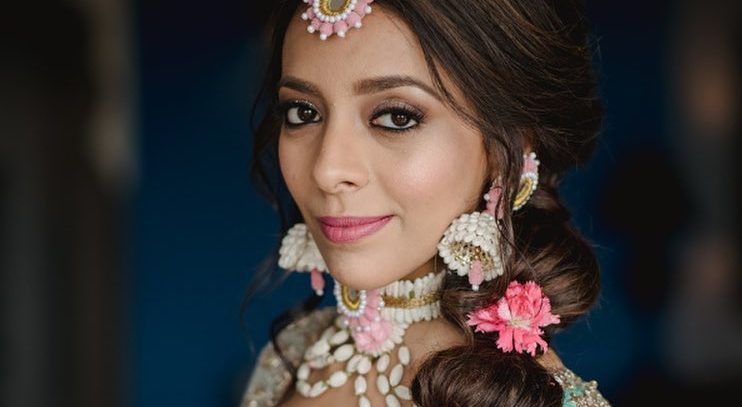 Image via @thebandragirl_official
Now going all out with floral jewellery AND flowers in your hair can get a bit much. But do it in a subtle manner like this bride did- she didn't keep it matching, and her floral jewellery was white, which really did not make it stand out too much! 
Here is where to buy floral jewellery from:
ALSO READ: Alternate Mehendi Jewellery Apart From Floral Jewellery!