#FirstPerson: "How I Managed To Go Without Makeup On My Wedding Day..."
BY The WMG Bride | 25 Jul, 2017 | 13837 views | 4 min read
Have you gone to a wedding and not recognized the bride?
Sometimes it's because the bride requests a 'makeover'. Other times it's thanks to an overzealous makeup artist who insists that heavy 'bridal makeup' will look amazing in pictures. Whatever the reason, the bride looks nothing like herself – which is a real pity.
I didn't realize how much this bothered me until I went through my parents wedding pictures. There was my mom – bare-faced. Without a trace of makeup. She looked shockingly simple for a bride. And shockingly stunning.What was so disruptive about her pictures was that she didn't bother to apply makeup for the biggest day of her life – something I had never seen before! So I asked her about it. And her answer simply blew me away!
"Every bride glows on her Wedding Day. Why cover that glow?"
Then and there, I decided that when my time came to walk down the aisle, I would do it bare-faced – just like my mother had.
But that 'dream' turned out to be quite the challenge – considering I have oily, acne-prone skin.
To actually do this, I really needed to work on my skin.
3 months, 9 skin care products, 270 litres of water, 720 hours of sleep later, I finally got married without make-up! The proof is in the pictures!!!
(P.S.: I put eyeliner in my eyes more for fun tan to cover anything up)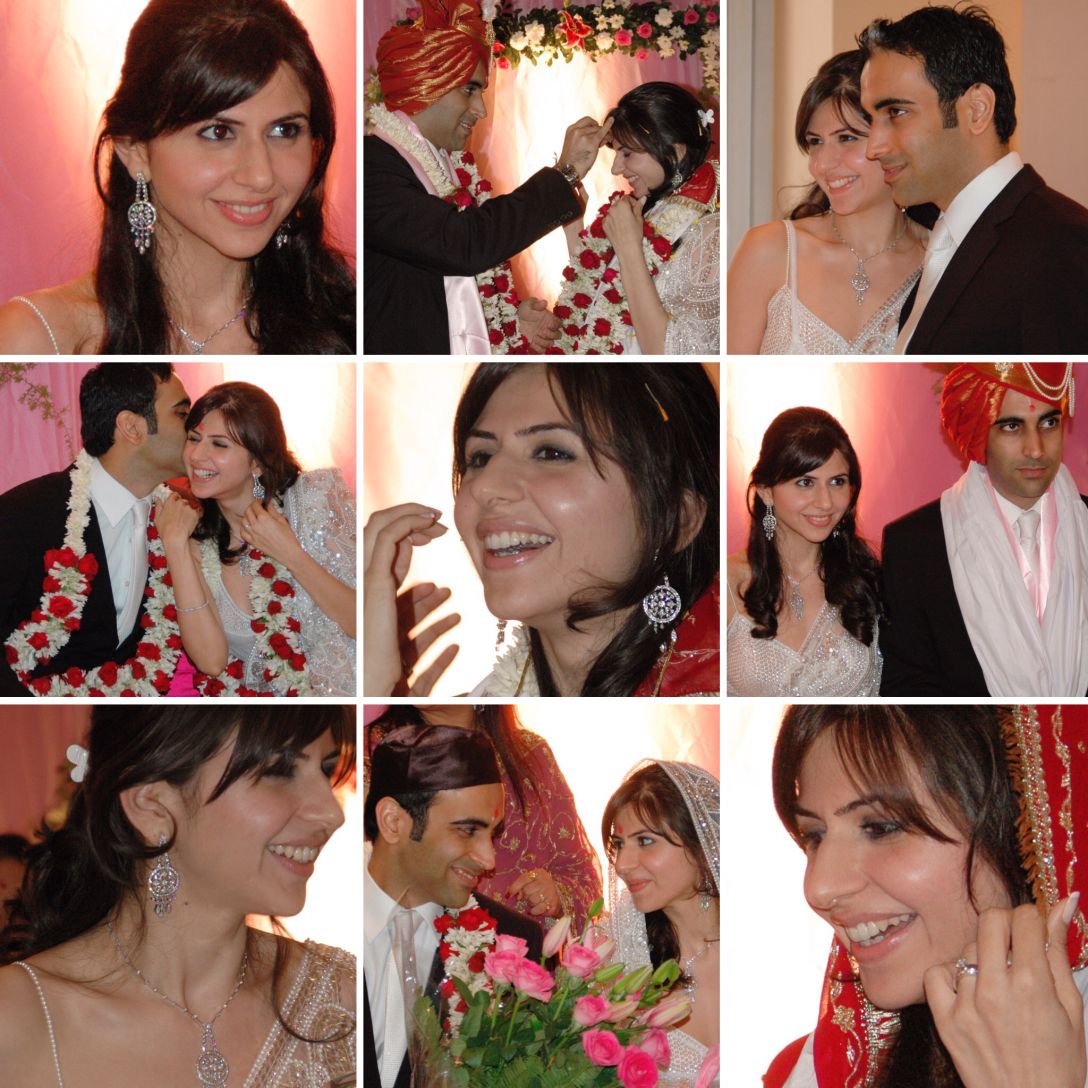 Here's how I did it:
1. I religiously followed a skin care routine.
Ask any woman with fab skin, what her secret is, and she will tell you that she consistently follows a skincare regimen. It's not a one-off. It's every day, twice a day. No excuses!
This was my routine.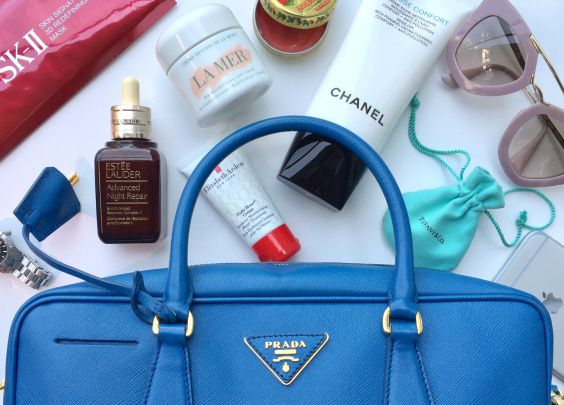 My Morning Routine:
Face Wash
Toner
Serum
Moisturizer
Sunscreen
My Evening Routine:
Face Wash
Toner
Serum
Eye Cream
Moisturizer
Acne Treatment
Weekend Routine:
(As I had more time on the weekend, I added 2 more steps.)
1. Face Scrub
2. Face Mask
2. I invested in only the best skincare products.
I did a complete overhaul of my skincare products. These are the 3 questions I asked myself while buying products:
Is it for my skin type?
Is it for my age?
Does it have the right ingredients to solve my skin issues?
If the answer was yes to all, only then did I buy it.
3. I popped 3 "skin-loving" capsules every morning.
What you put in your mouth shows up on your skin. So I made sure the 'good stuff' went in.
Multivitamin capsule: Packed with Vitamin A, C and E to make skin youthful, plump and radiant.
Fish oil capsule: The awesome Omega-3 fatty acids help balance oil production, reduce acne and give skin a lit-from-within glow.
Evening Primrose oil capsule: The Omega-6 fatty acids help control acne and make skin smooth, supple and bouncy.
4. I steamed my face every weekend.
Steaming is a great way to deep clean skin.
It really helped to unclog my pores and loosen blackheads and whiteheads.
But what I loved about it was the glow it would leave behind. Within minutes, my blood circulation was improved and I had rosy cheeks. Yay!
Another great thing about steaming, my products would penetrate deeper and work better!
5. I drank 3 litres of water every day.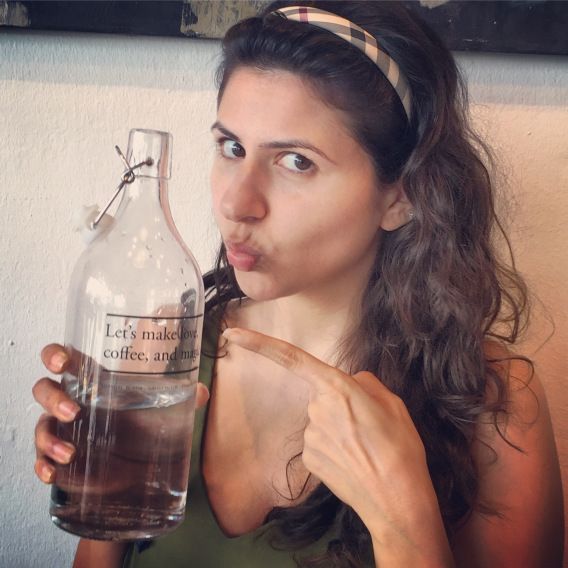 The skin is often called the 'third kidney' as it flushes out toxins that the liver and kidney don't. So I started drinking 3 litres of water every day to detox my skin. Within 3 weeks, my skin looked clearer, less greasy and had a healthy glow.
6. I slept for 8 hours every night.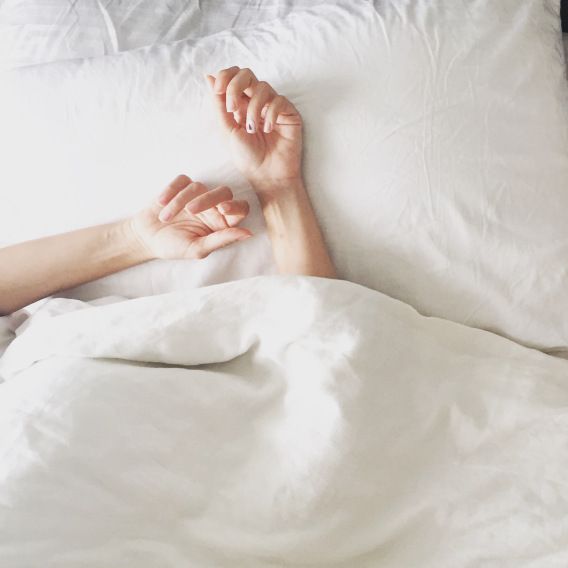 Going to bed by 10 pm was harder than I expected! I mean, there are TV shows to catch up on, friends to meet, conversations to be had with the boyfriend (now husband), books to be read…! But sleep is super important for great skin. Because it's when you're sleeping that your skin is working hard to remove all the toxins and repair itself. The less you sleep, the less time your skin has to restore itself. So in the name of beauty, I set my alarm for 10 pm every night and tried (my best) to call it a night.
After I finally tied the knot, I have to admit, I started getting lazy. I may not get enough sleep, nor do I pop the capsules often enough, but the one thing that has stuck is THE SKIN CARE ROUTINE. I'm very religious about it and it shows on my skin!
Delara Lalwani has spent over 10 years making beauty commercials for many renowned beauty brands and is the author of the blog www.thebeautywonderland.com where she dishes out on beauty and wellness. She's also created a beauty app called Beauty Button where you can get a personalized skin care routine for on your skin type, age and skin issues by downloading the app on your Android or iPhone. The blogpost is reposted here from her blog with the author's permission! 
Want a subtle makeup for your wedding? Browse through 1000s of makeup artist in your budget!