#FirstPerson: We Had A Desi Wedding At The Burning Man Festival...
BY Sakshi | 29 Sep, 2023 | 322 views | 2 min read
As if it wasn't crazy enough to have an Indian wedding at The Burning Man, this couple here added a funky mechanical elephant to the mix too! Yep, Amruta and Sheel had a wedding like no other (that we have seen atleast!) at the festival, and it does look pretty out of the box! Their wedding was Burning Man meets Bollywood, and the photos are as insane as you'd imagine! They had an ultra-cool white elephant-shaped art van, named Funkdelephant, which played baraat music and this had an open invitation for all at the festival- and all this just a day before the rains wreaked havoc at The Burning Man. Now isn't that something?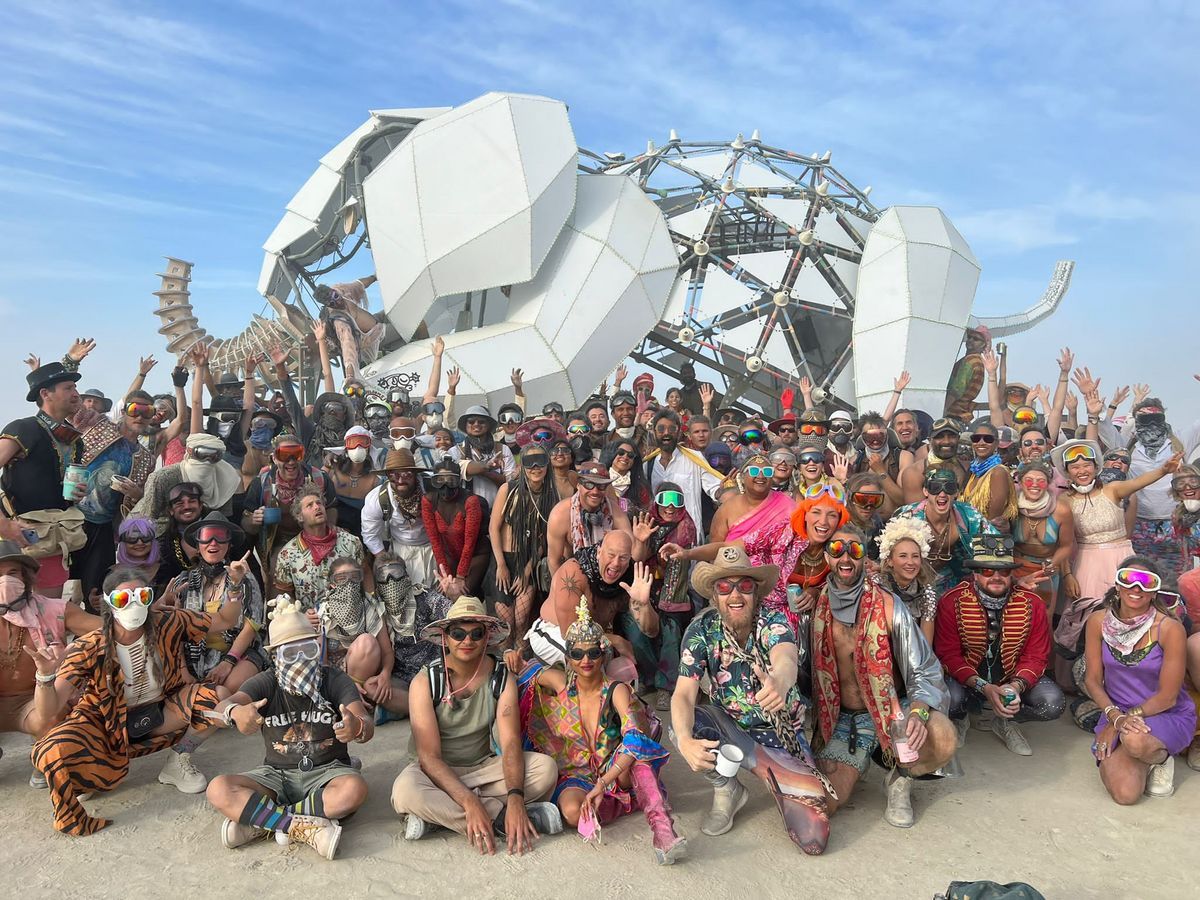 Meet Amruta and Sheel
Our Story starts in May 2020, when we were connected by our friend, Alka. In introducing us, Alka made a risky bet that has paid off big-time; we're indebted to her for life. After getting Amruta's approval, Alka sent Sheel an email, asking if he was open to being set up with her former roommate. Sheel responded in under 3 minutes, saying: "100%; I've actually been interested in her since [meeting 3 years prior]! I got the sense that she's smart/funny/silly and obviously is cute :)." Like the effective VC he is, Sheel immediately knew there was a special opportunity before him and he was prepared to act quickly to secure it.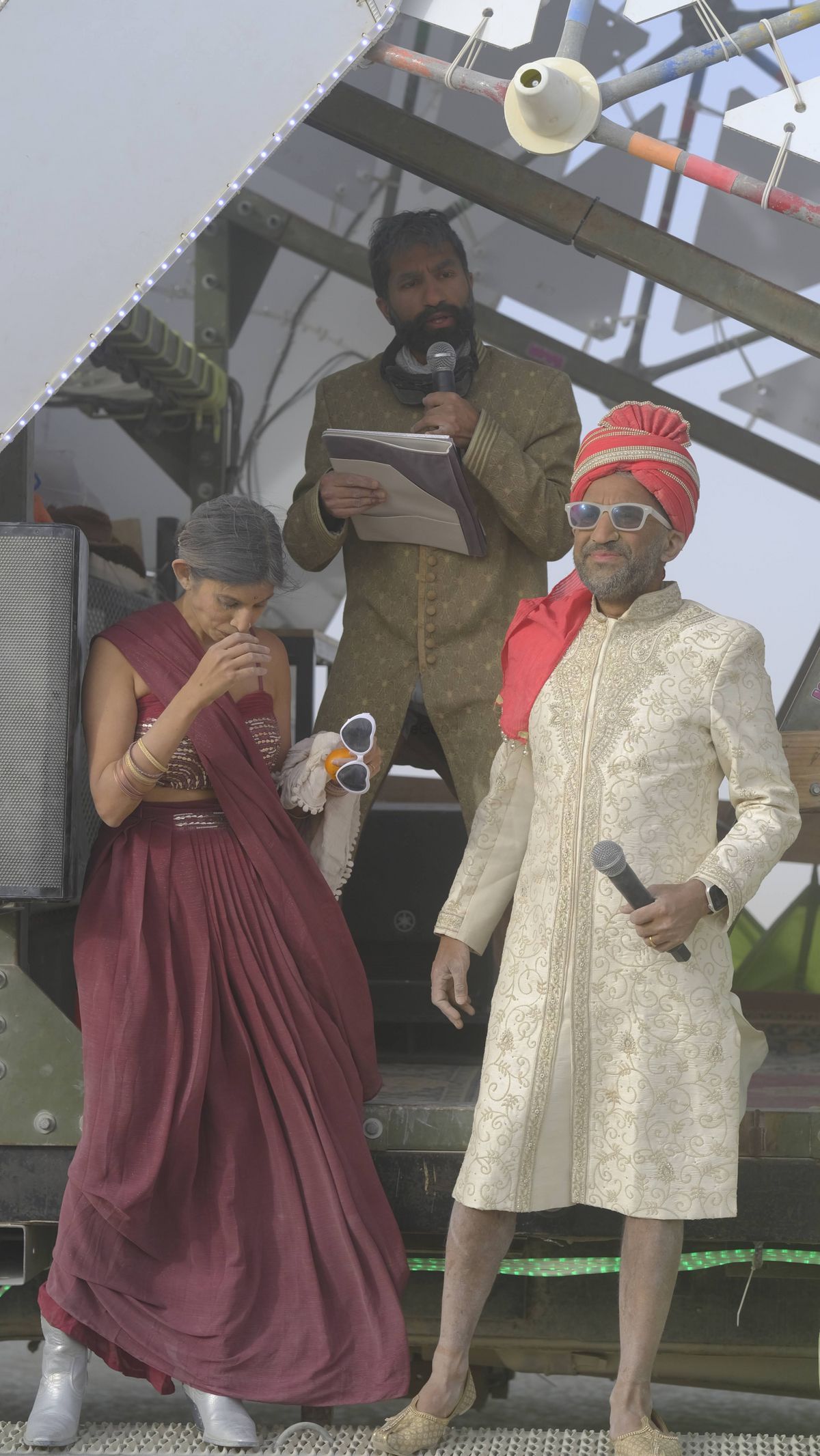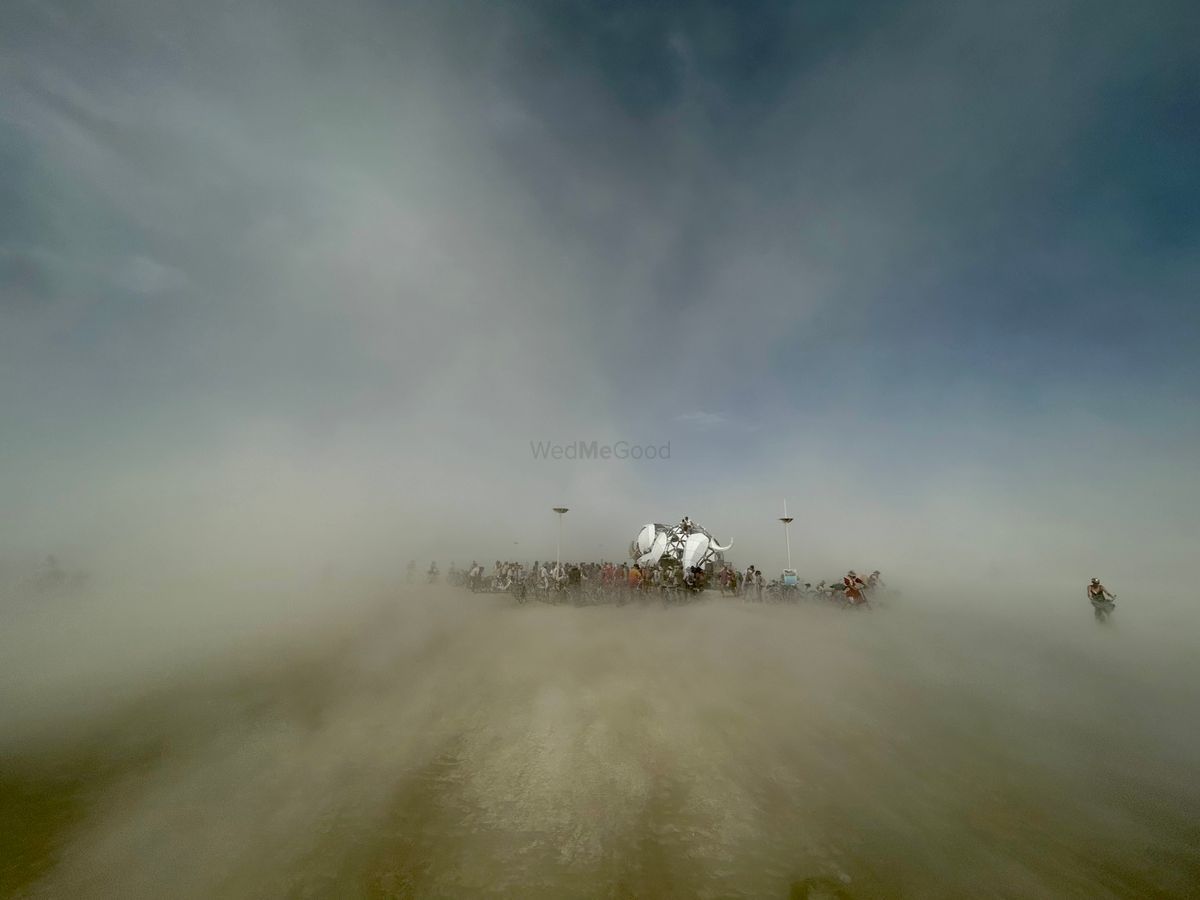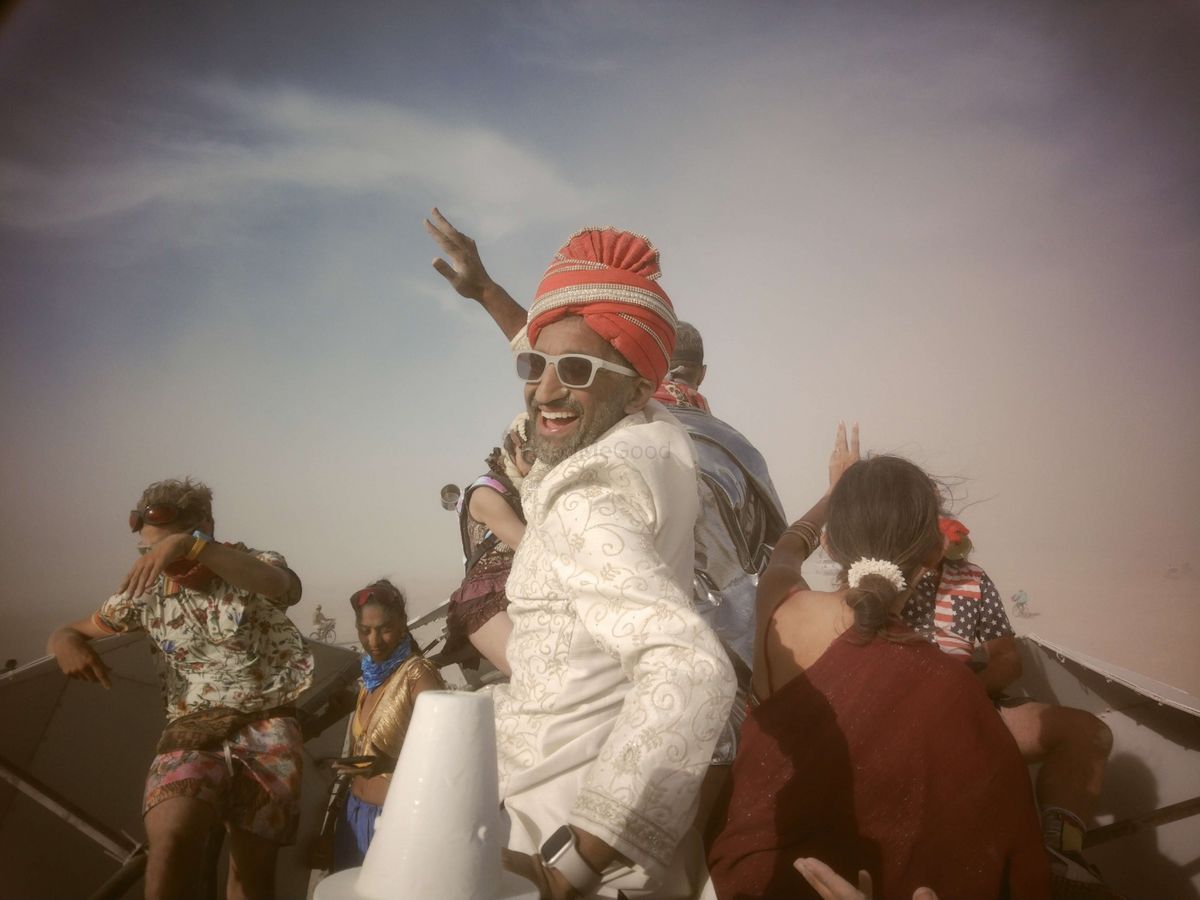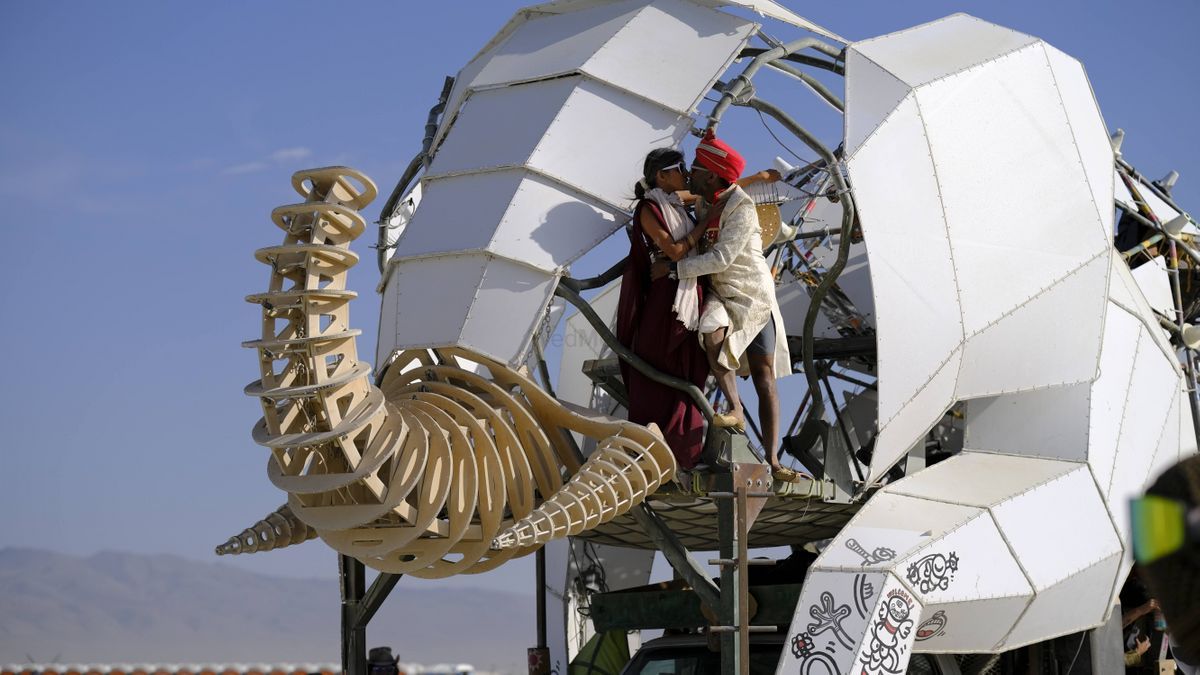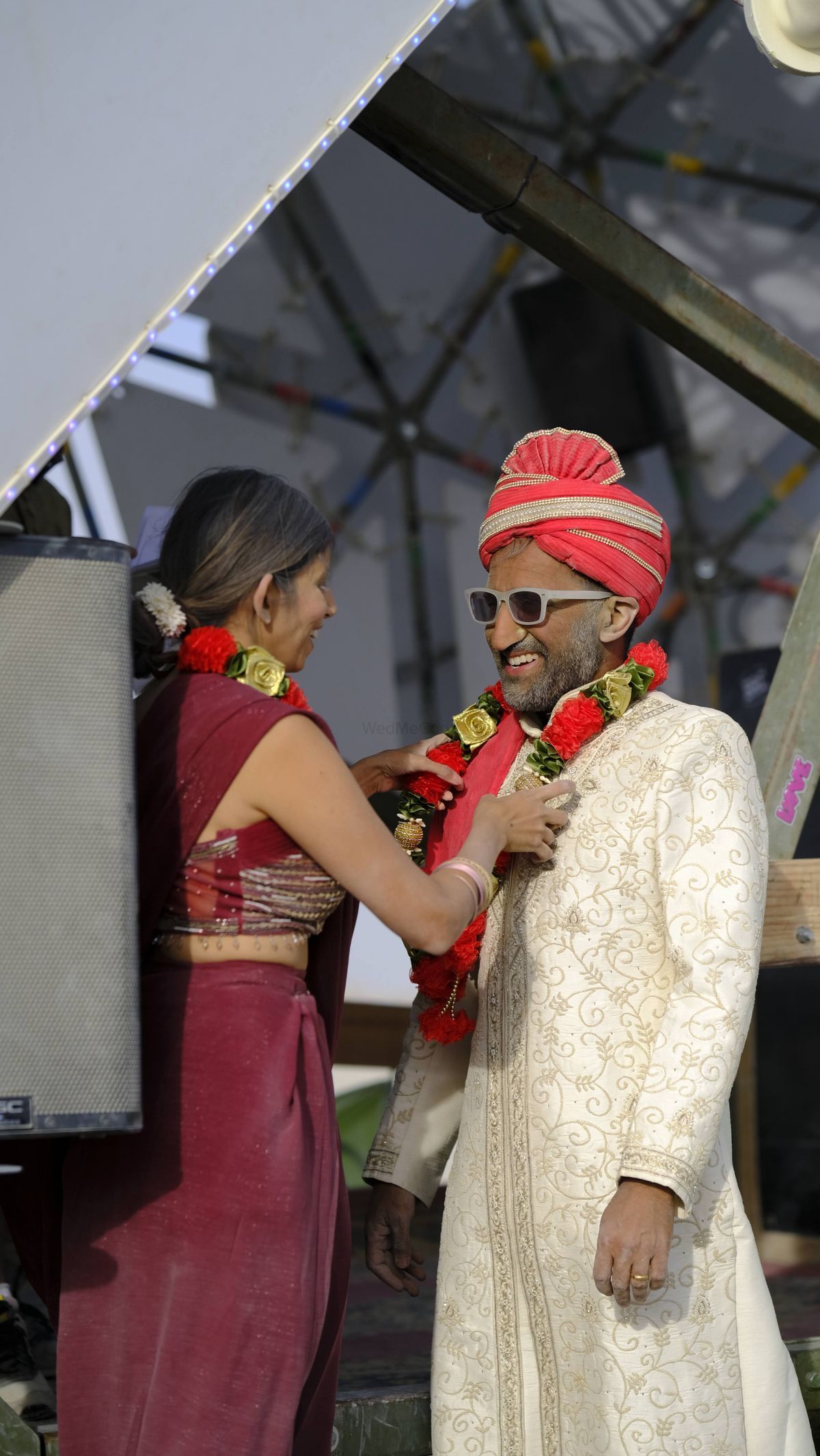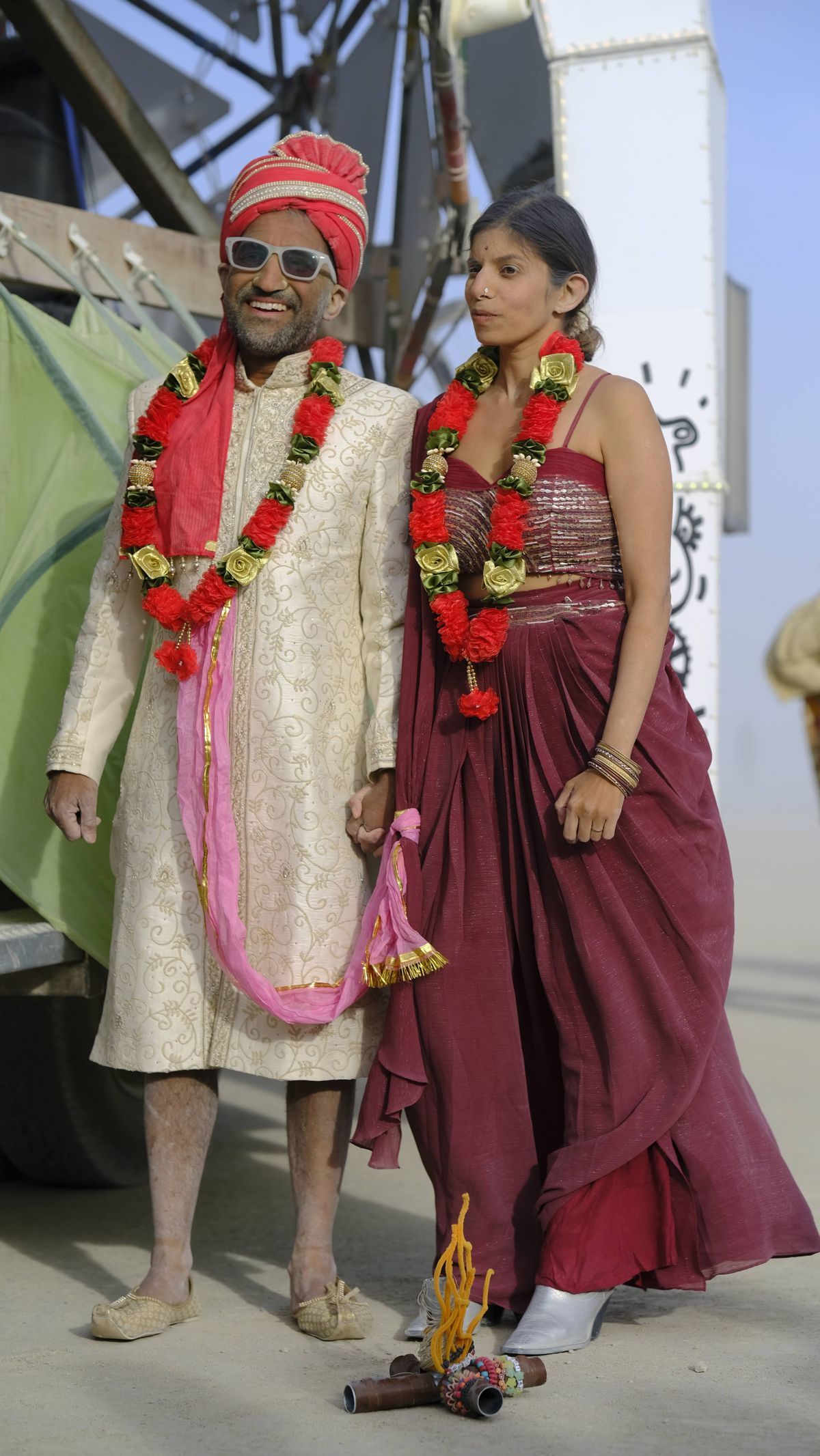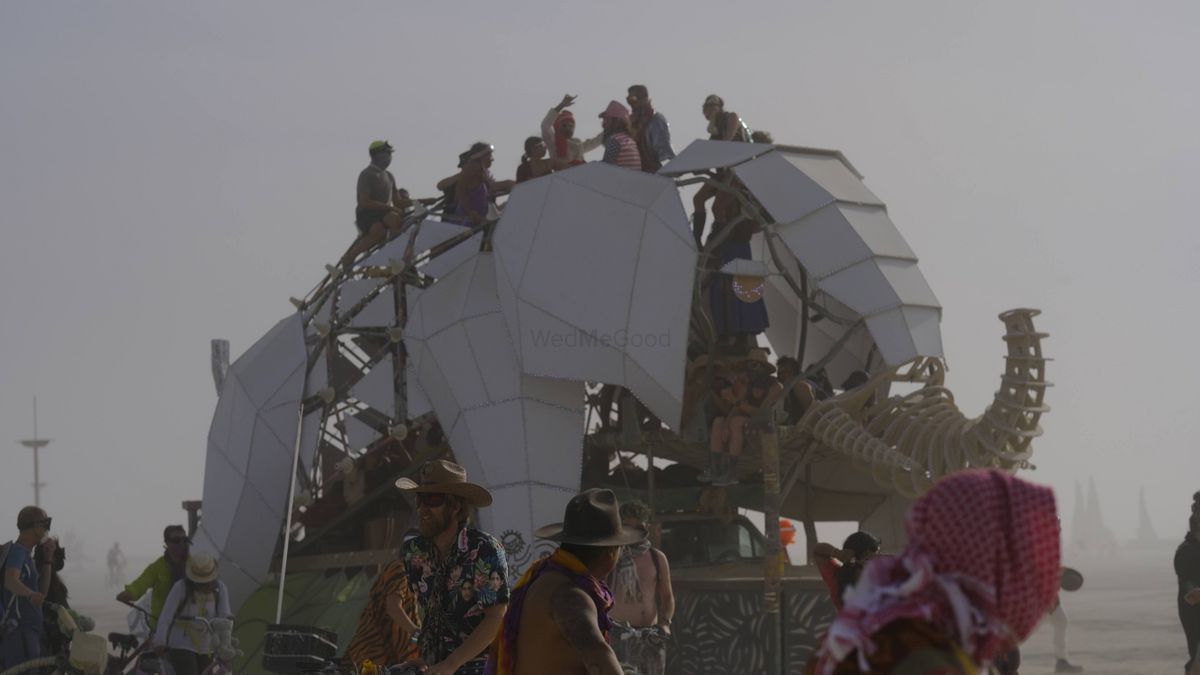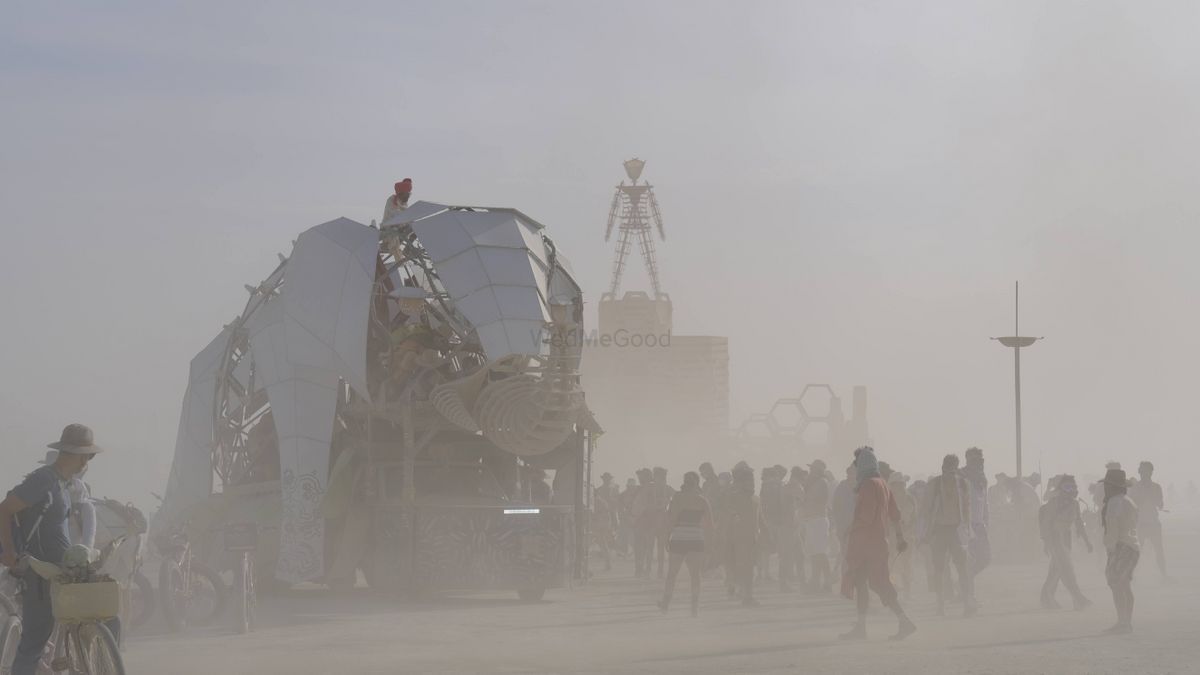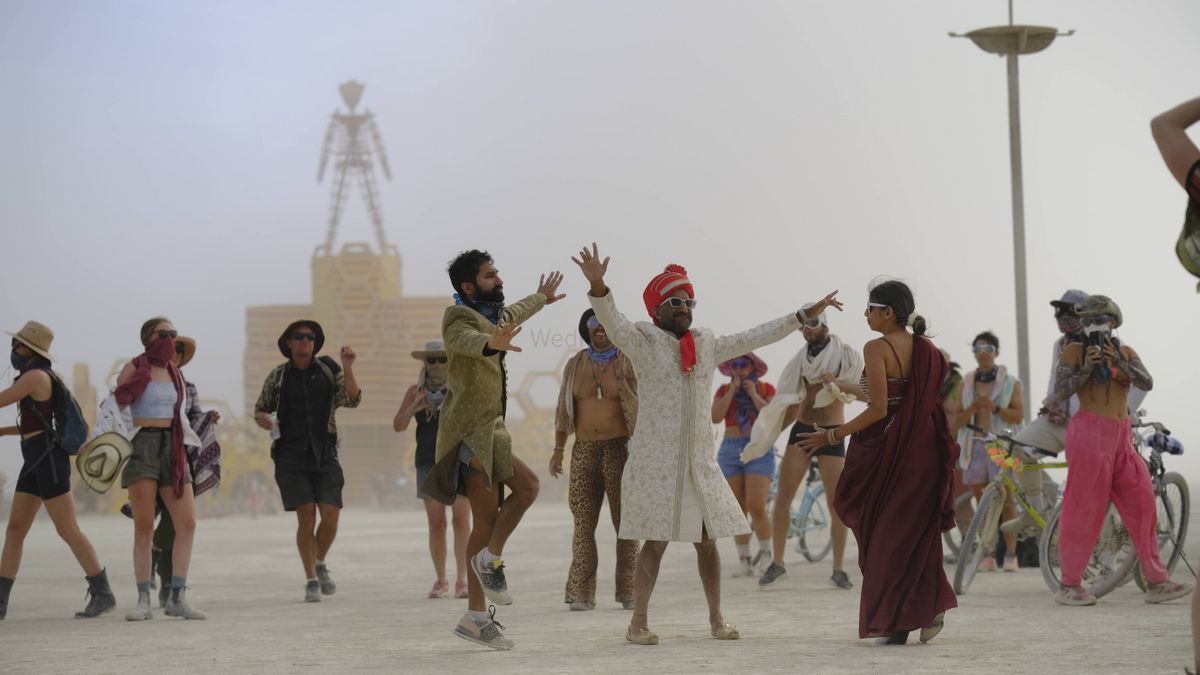 From The Couple:
We decided to have a "Burning Man" meets Bollywood Wedding at Black Rock City, Nevada. We love the crazy culture and colorful fun of Burning Man and the crazy culture and colorful fun of a desi wedding. We had a mechanical elephant and a 45 minute baraat through a dust storm, followed by a ceremony that incorporated Indian concepts (Saptapadi) with burning man principles.
Vendors: Venue: Burning Man, Nevada Photography: Graham Cull & Chaitanya Sareen | Bridal Wear: Amazon | Groomwear: Manyavar