Fresh Hues Spotted On Real Brides That Made Us Google "What Color Is It"
BY Garvita | 07 Jul, 2021 | 79072 views | 3 min read
The most exciting bit about working at WedMeGood is scouting through 1000s of lehenga photos and getting awed by the refreshing styles, silhouettes, and captivating hues. Off lately we noticed our brides experimenting with never seen before hues, and it has indeed matched our vibe.. so much that we spend hours on the internet exploring names of these tones!
Only, so that next time a bride-to-be is out for her wedding shopping, she doesn't have to show a lehenga picture and say "aise color mein bridal lehenga chaiye".
We saved a few wedding lehengas that are nothing but a sight to behold, in the freshest hues and combinations possible. Go ahead and screenshot the one that complements your personal taste.
We didn't know we could crush so hard on these refreshing hues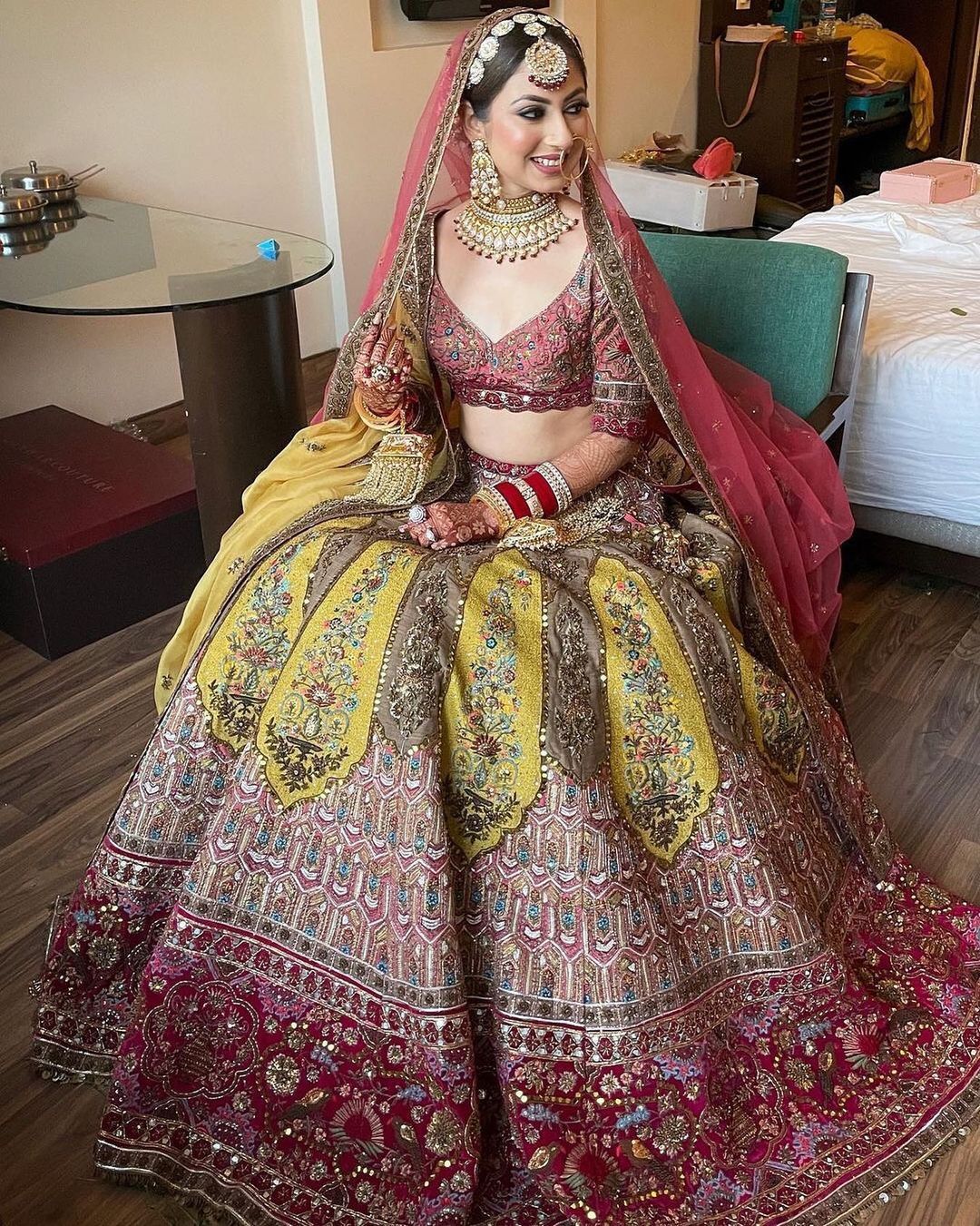 Image via Marwar Couture
Honestly, we've never seen a bridal lehenga in such an offbeat color combination. At first, we stuck on calling 'em just earthy hues, however, to get into details it is a marvelous concoction of old rose, khakhi, and vivid burgundy. Inspired much?
We fell in love with this one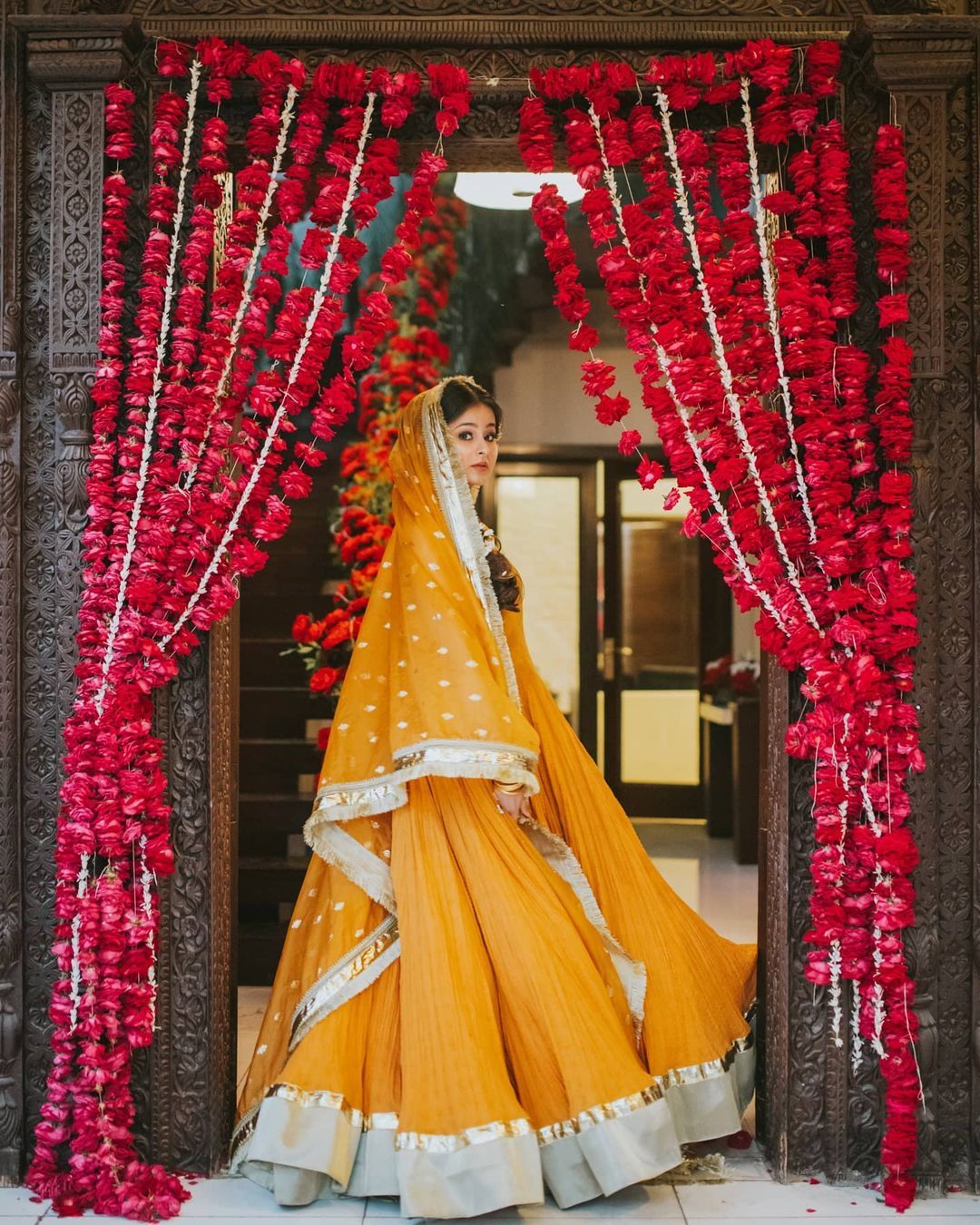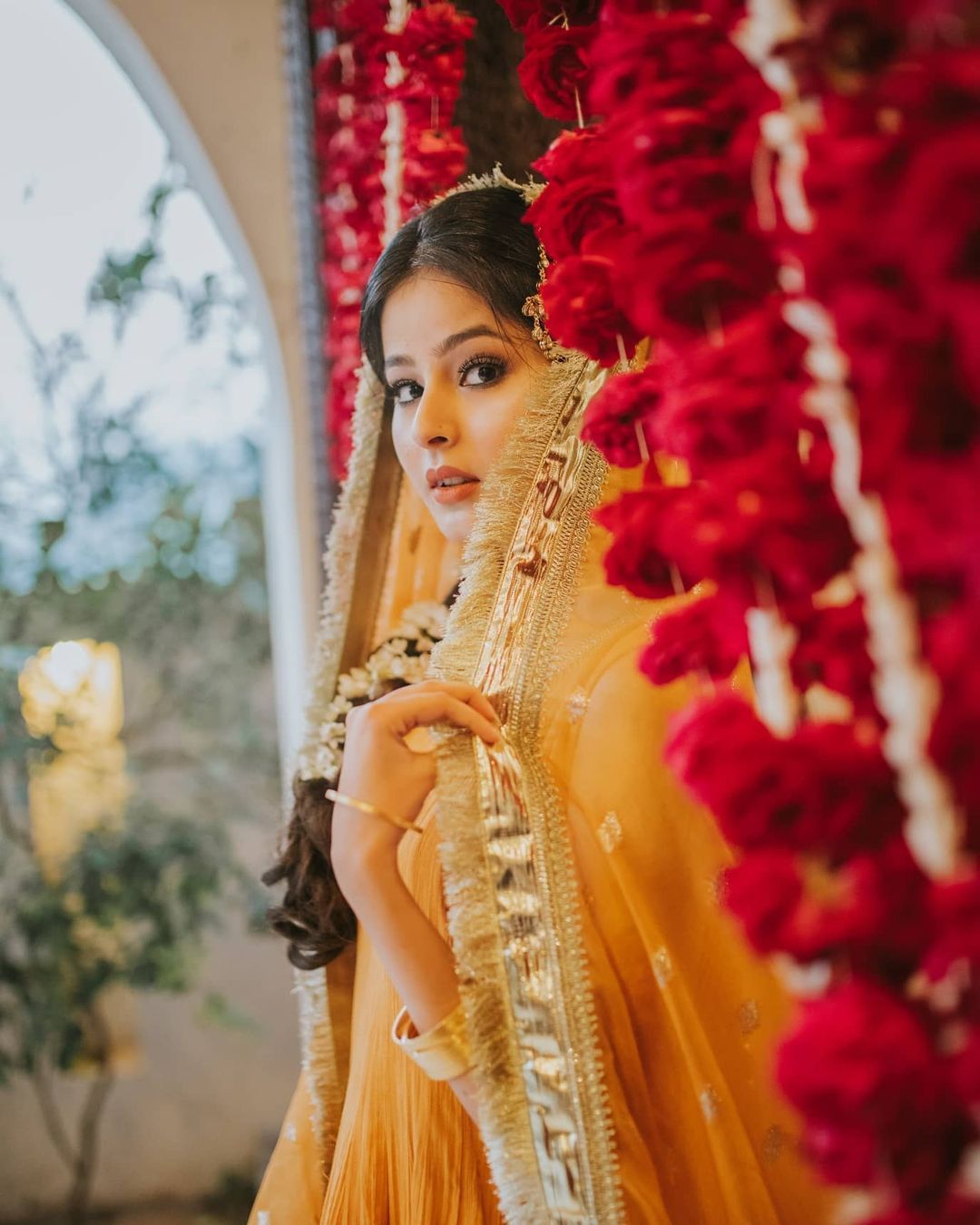 Image via @akifmahmoodofficial
Can you feel the love? After a lot of debate within the team, we came to the conclusion that this one's a refreshing mango-hued outfit. So stunning that we'd want to eat it up.
Which modern bride wouldn't want to rock an epic lehenga colour?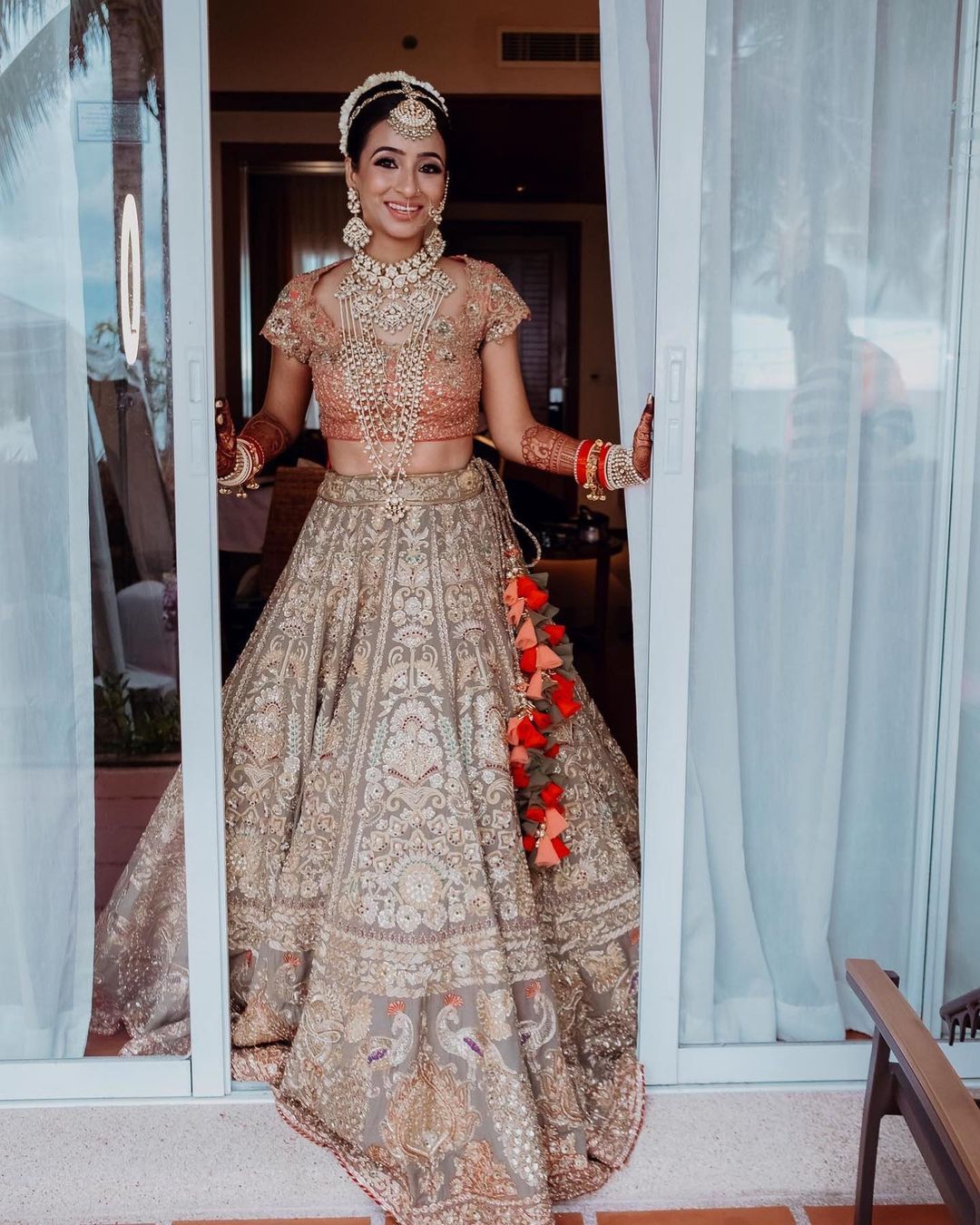 Image via Infinite Memories
Especially when it's a beautiful warm grey lehenga skirt teamed with a rust blouse! Not to miss those vivid latkans. Totally diggin' the contrast.
Imagine walking down the aisle in an outfit like this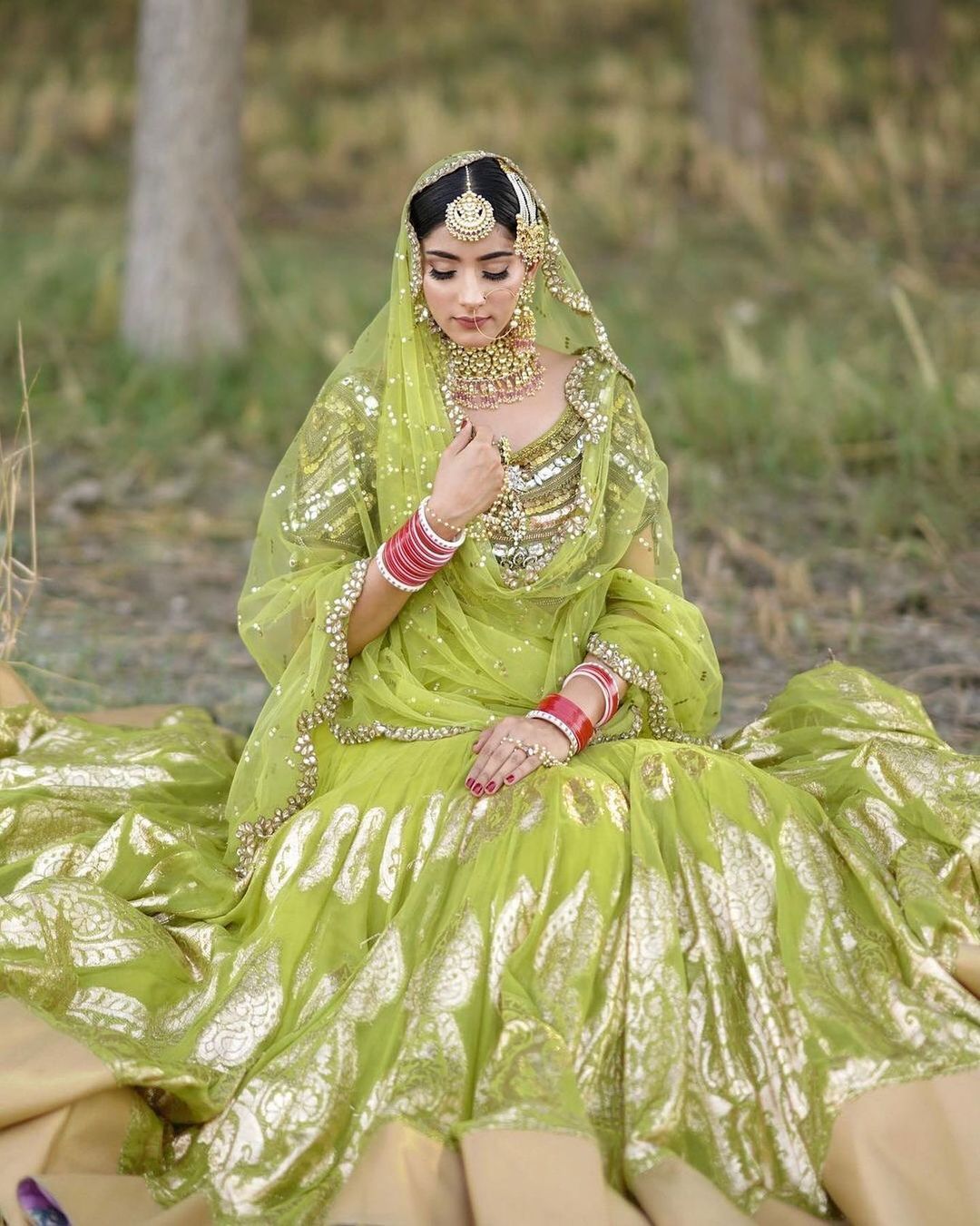 Image via Sameera Auluck (@archna_studios)
It's your wedding, and you ought to make waves in an avocado green lehenga! If you were in a dilemma to wear an unconventional color for your 2021-22 wedding, let this be your sign.
Something more unique, please?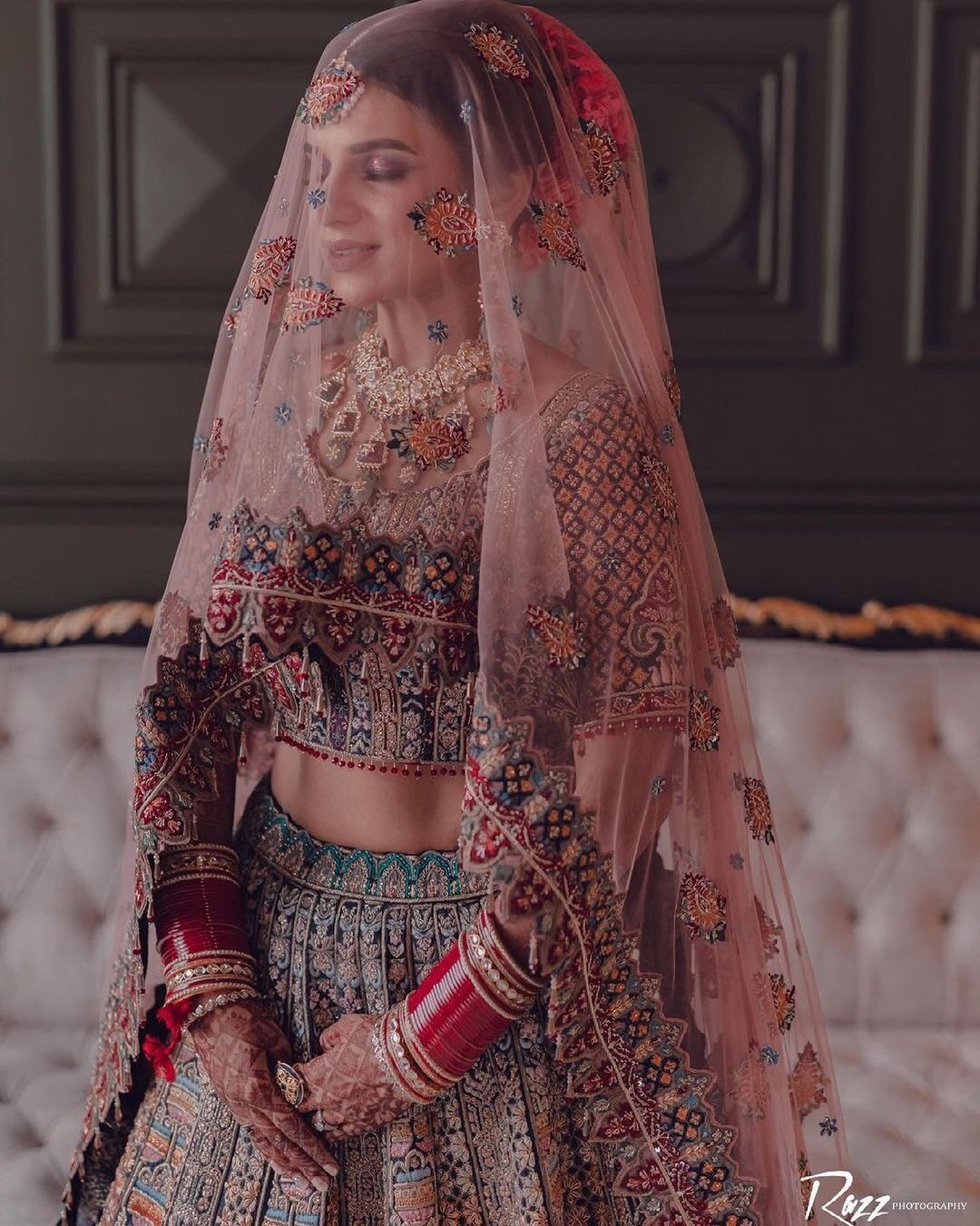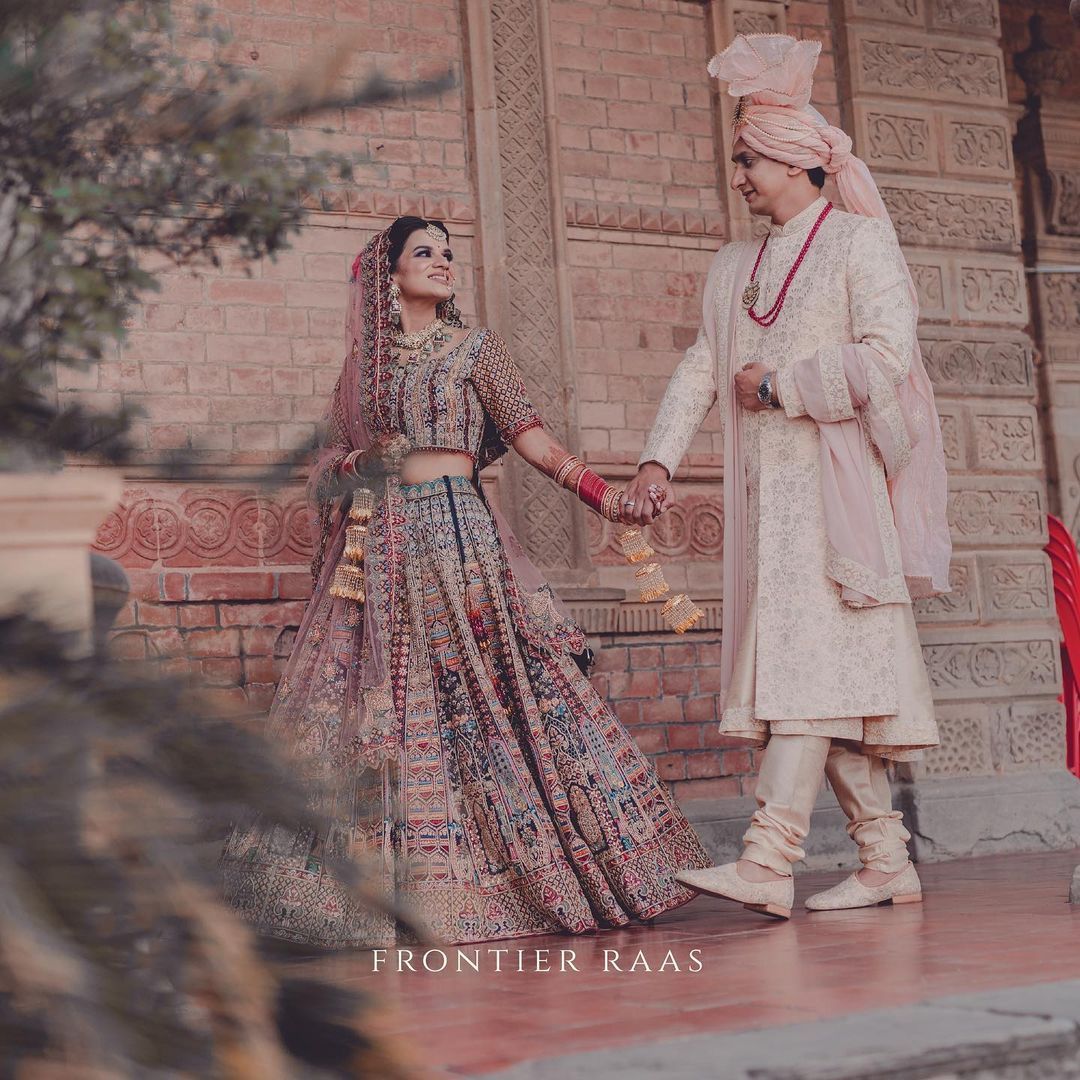 Image via Frontier Raas
Oh boy, this one legit left us confused (we mean, look at those details)! Until we did an hour of research to find out it's a midnight blue raw silk lehenga with a dusty rose dupatta. If you're looking for a wedding lehenga with a riot of colors, you should totally save this one.
And this one spells majestic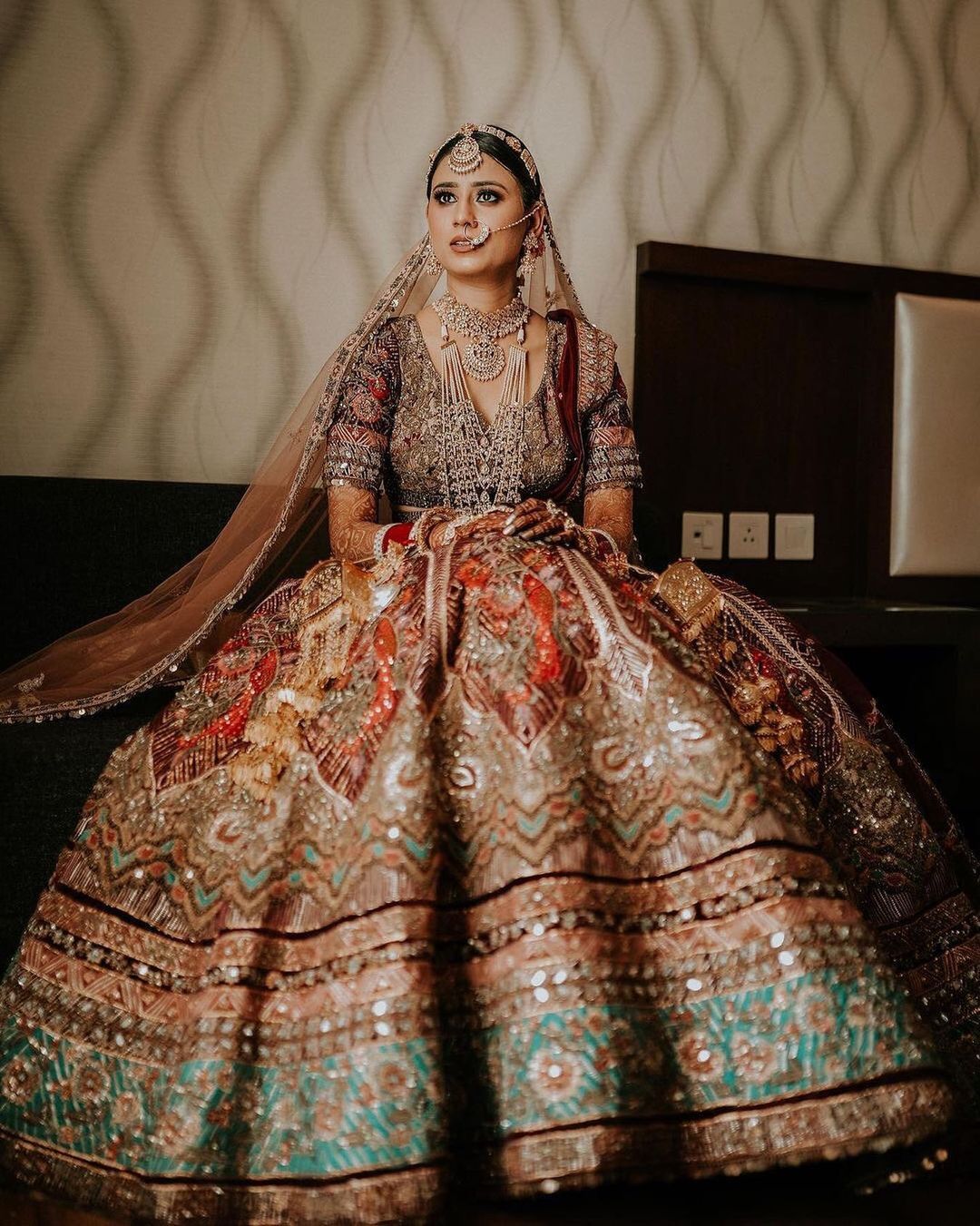 Image via Marwar Couture
Set on an antique gold palette, this lehenga has vibrant hints of turquoise, fiery orange, et al! To keep it short, this one is modern lehenga GOALS.
We like to call this, the most offbeat bridal lehenga color of 2021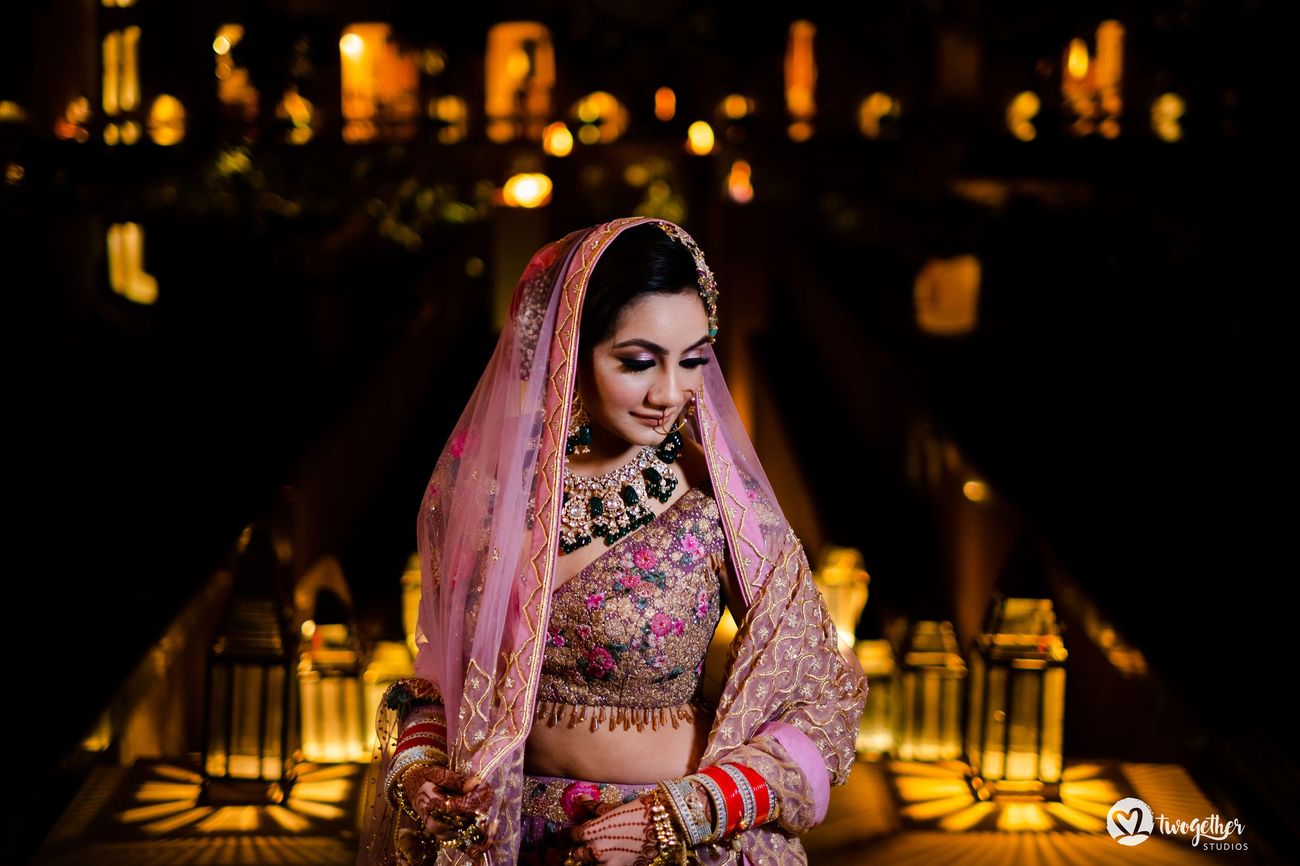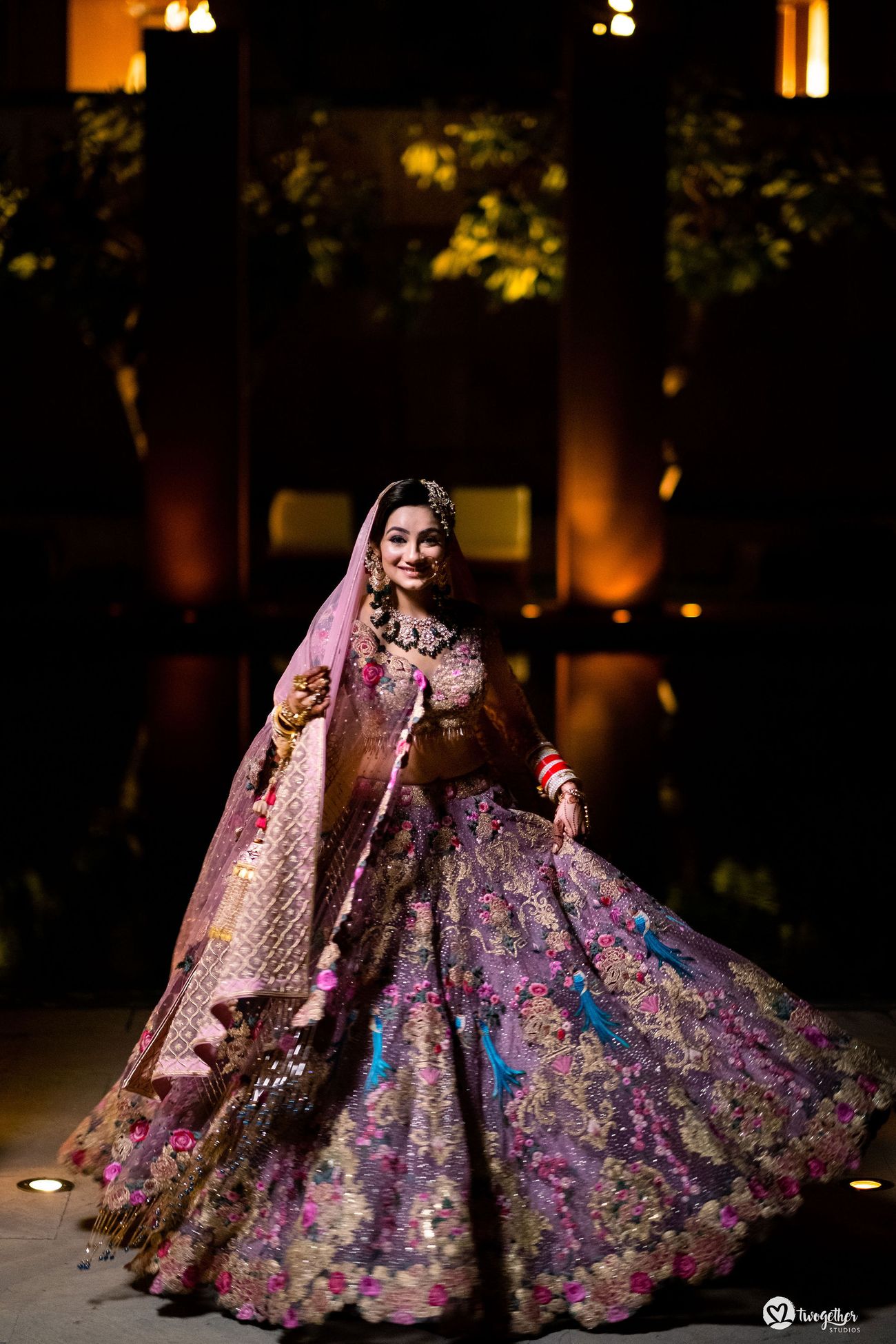 Image via Alisha & Naman
And we're sure, you'll agree to this title! This periwinkle lehenga with shades of pink left us awestruck by its sheer gorgeousness and grandeur. BOOKMARK-WORTHY!
We hope these brides motivated you to push the boundaries in terms of bridal attire colors, and when you plan your safe, intimate wedding next, you'll come back here for inspo. Promise?
ALSO READ - Lehenga Colors Based On The Horoscope For Our 2021 Brides-To-Be