Fresh New Ideas To Photograph Your 2018 Bridal Mehendi!
BY Sakshi | 01 Mar, 2018 | 6048 views | 2 min read
Just sitting and showing off your bridal hands and feet isn't gonna cut it in 2018 girls- you're a trending bride who has to have Instagrammable pics, so make sure you get that right! Here are some super cool ways to photograph that bridal mehendi of yours- so be a smart 2018 bride and get some super amazing bridal mehendi photoshoot ideas!
Like a model from a glossy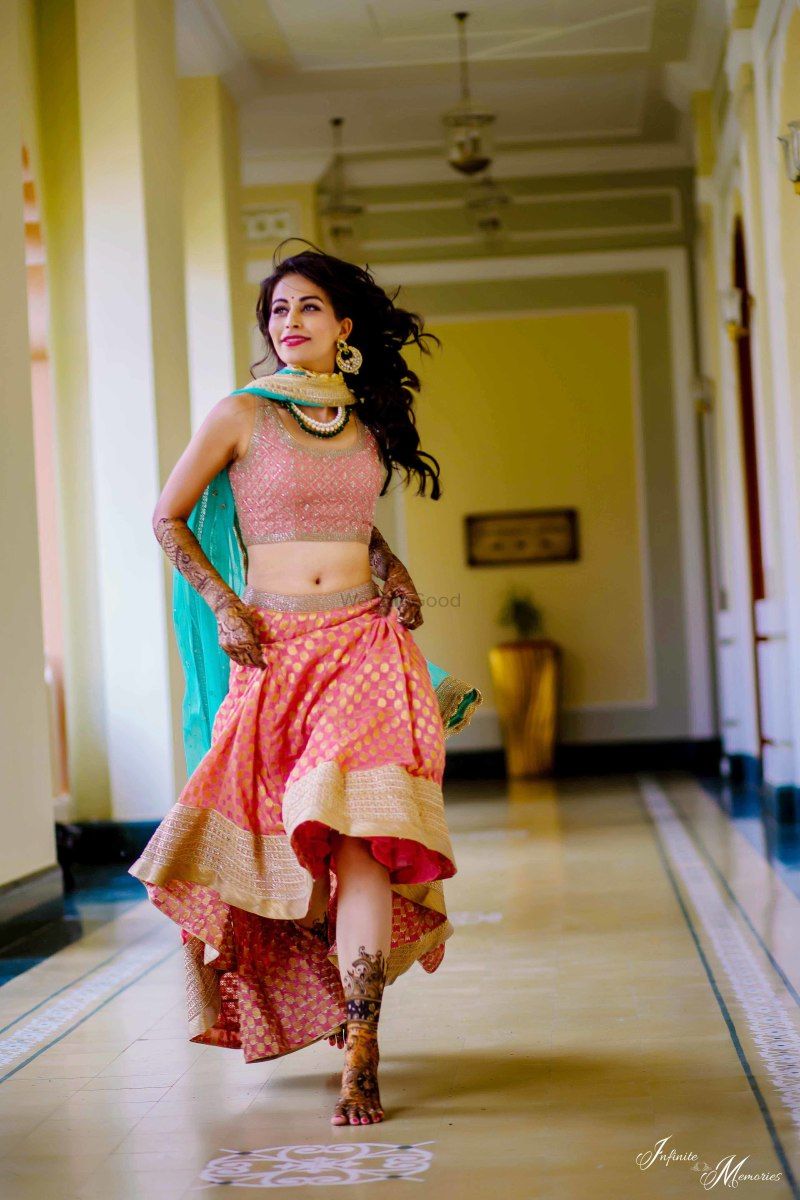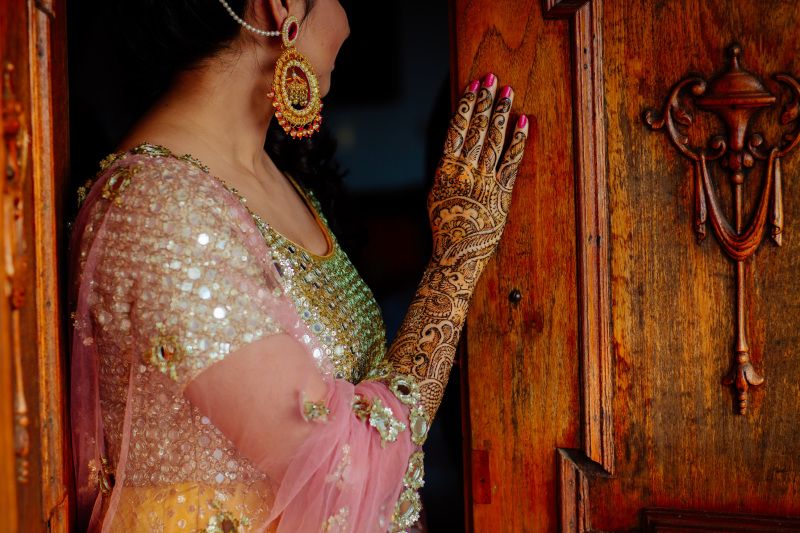 Image via The Wedding Conteurs and Infinite Memories
Showing off your sexy back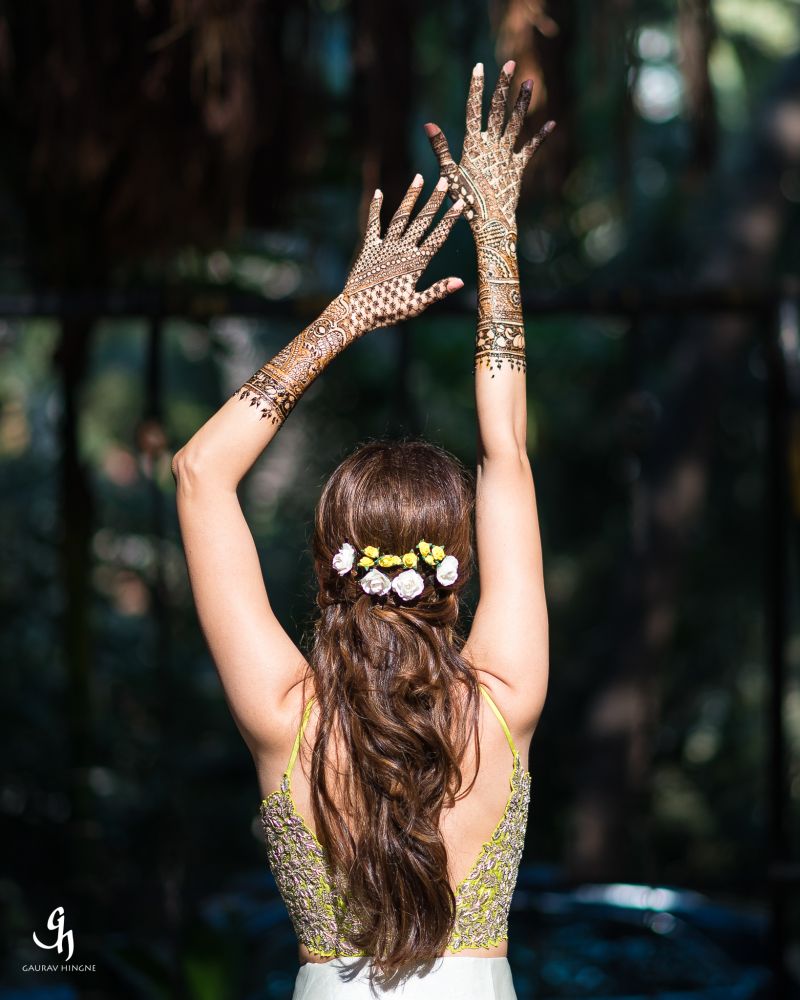 Image via Gaurav Hingne
With a cute pose like this one!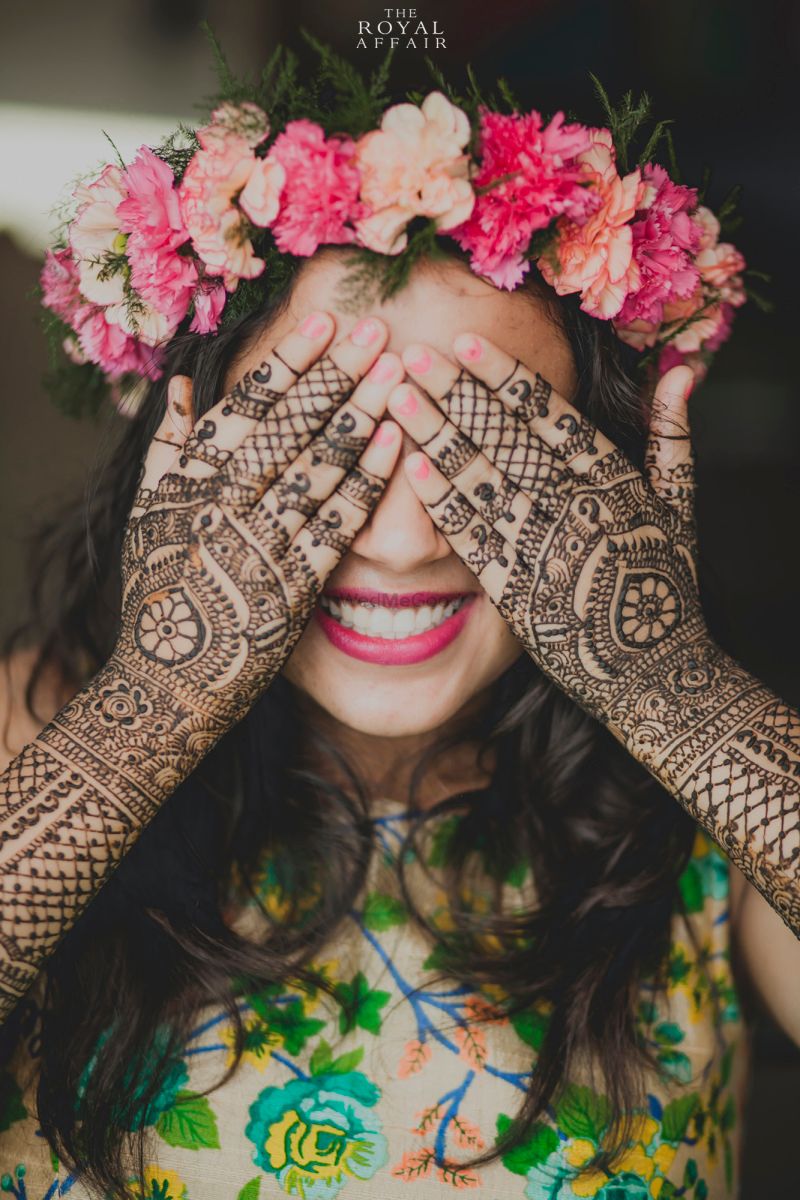 Image via The Royal Affair
Or with a shy one!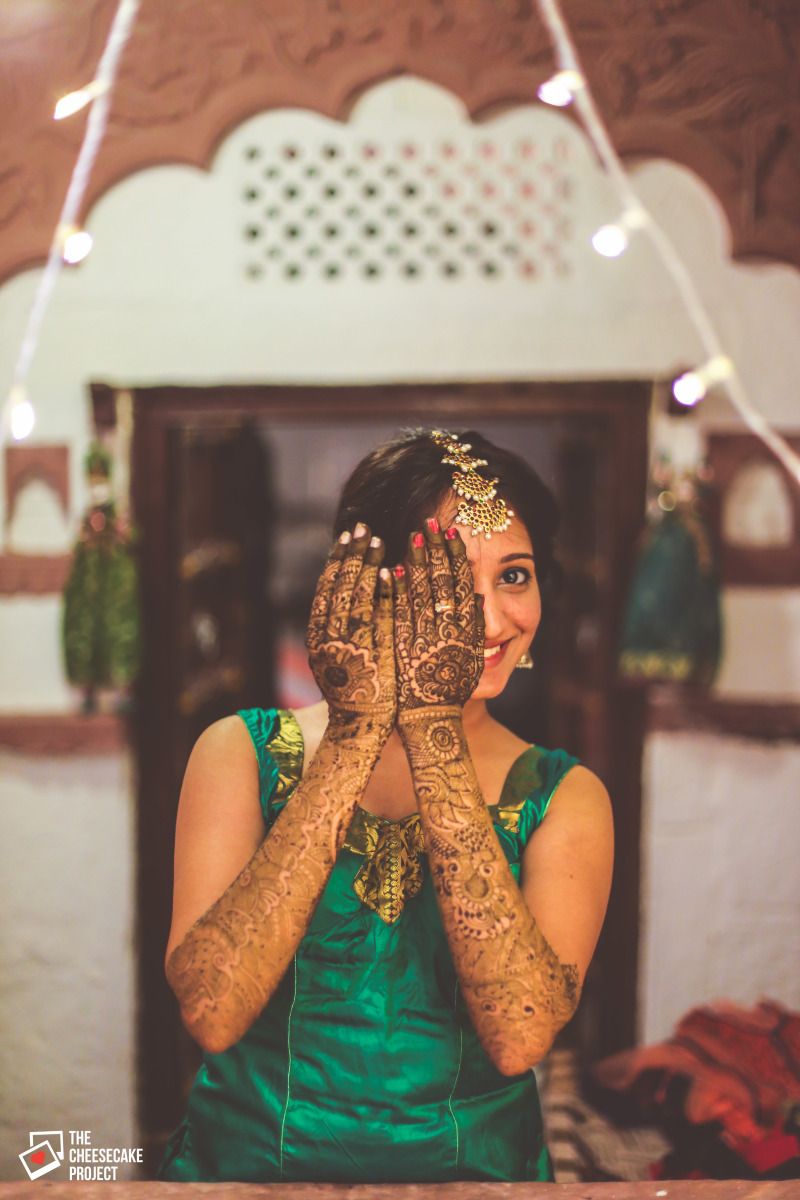 Image via The Cheesecake Project
With a dramatic pose!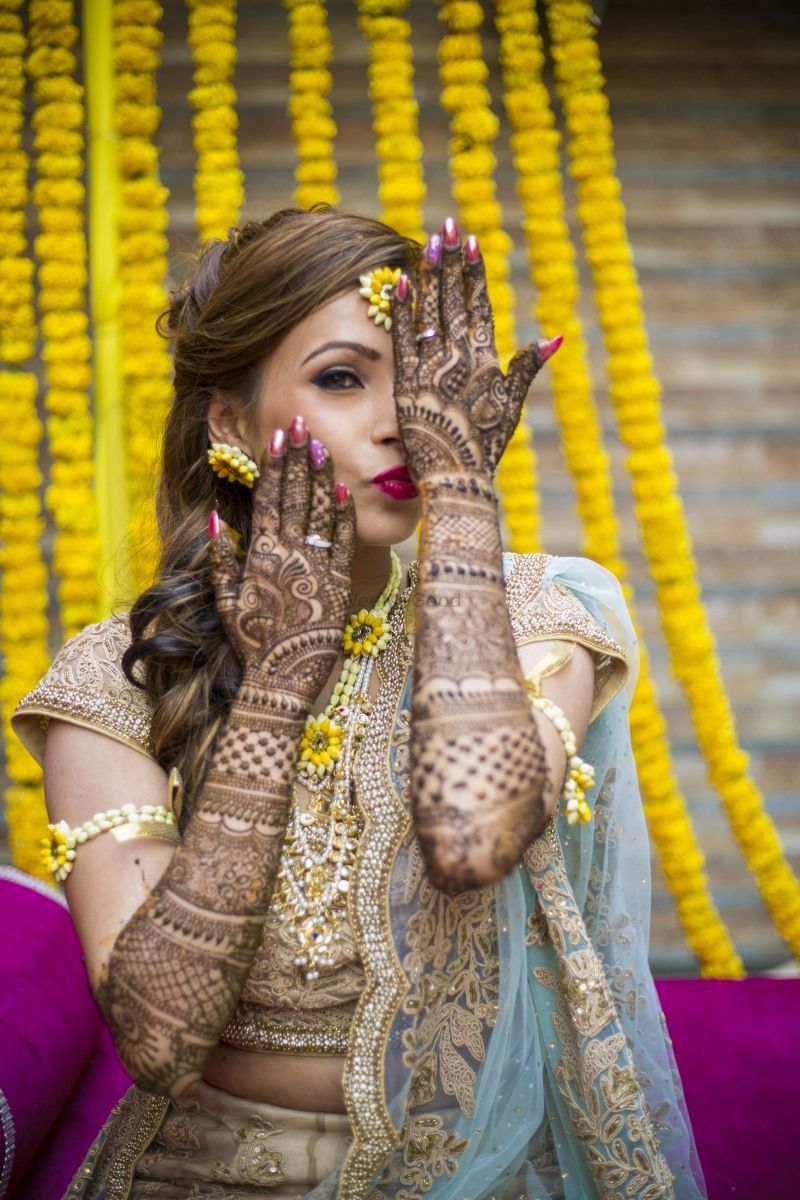 Image via Slice of Life Pictures
Or a subtle one!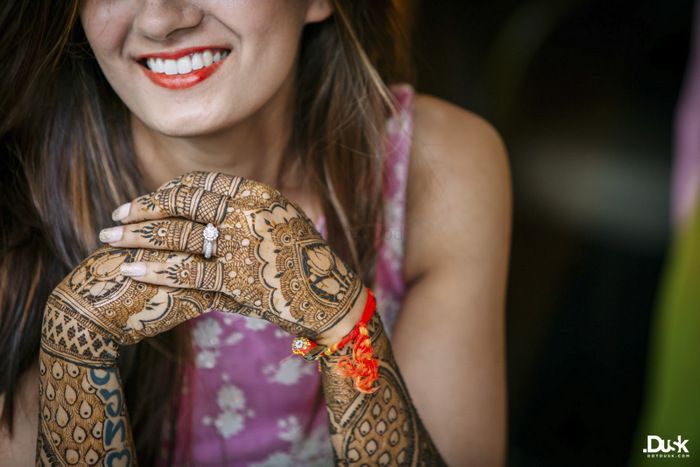 Image via Nidhi and Naveen (Delhi)
Something simple and elegant!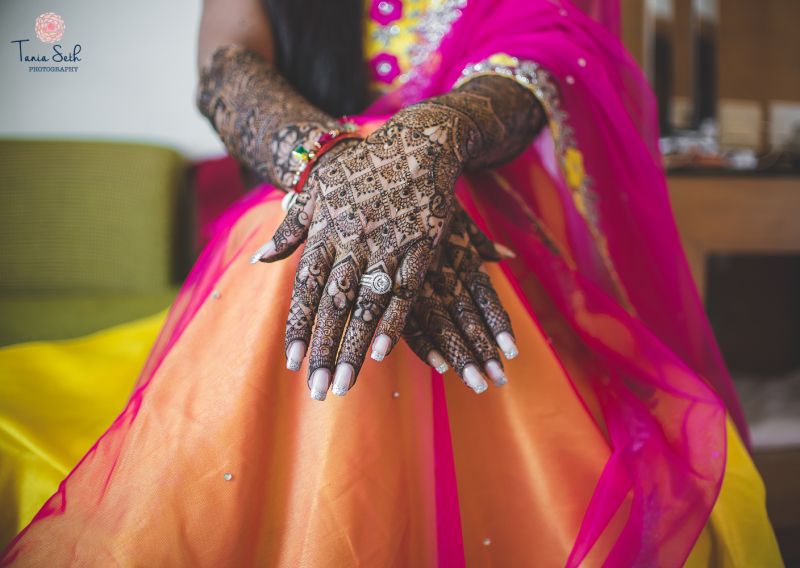 Image via Taaniyah Seyth Photography
While getting it put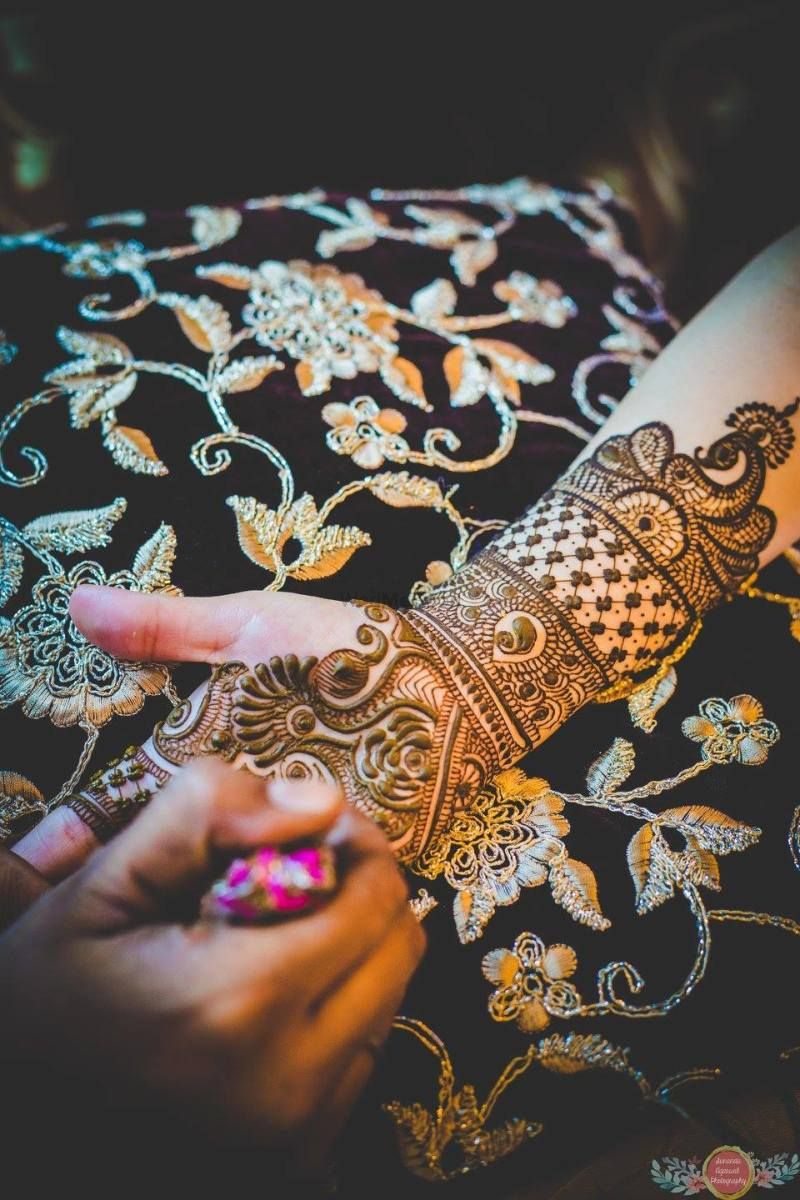 Image via Sunanda Agarwal Photography
With some pretty floral hand jewellery!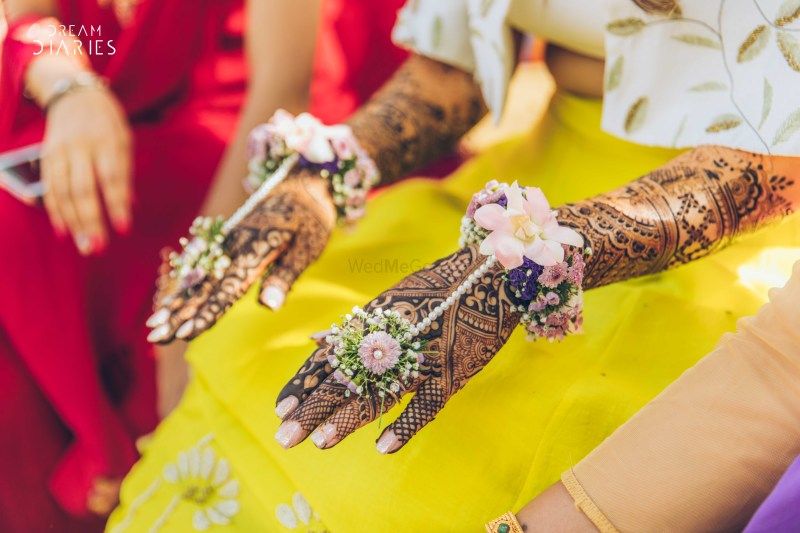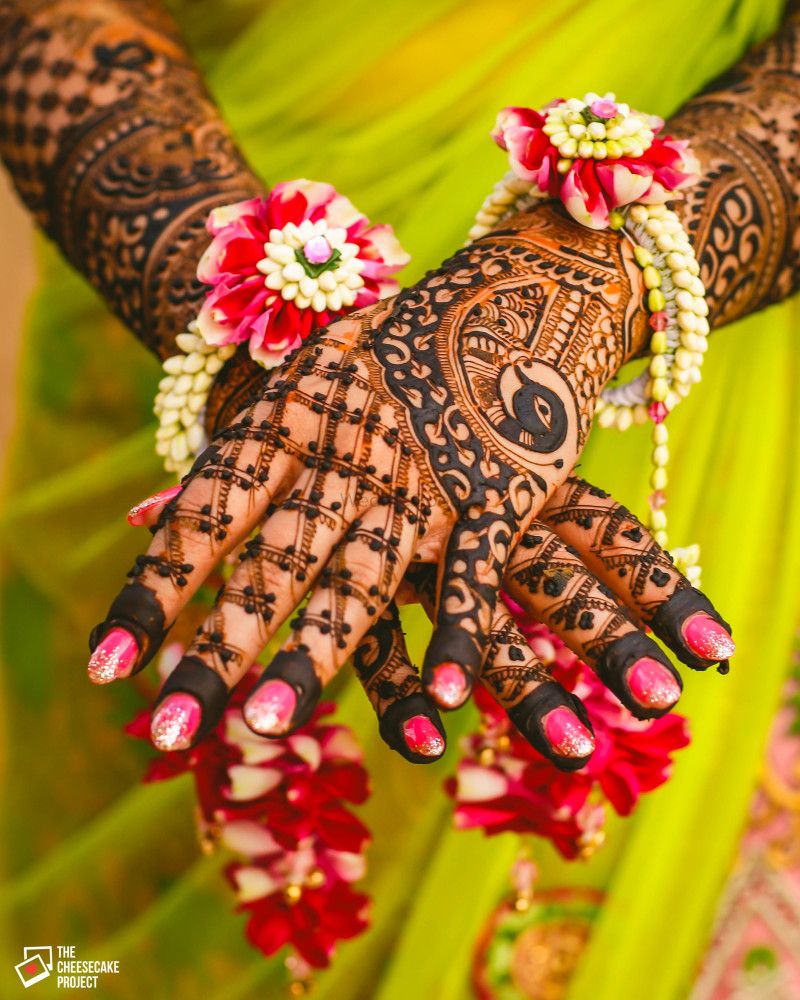 Image via The Cheesecake Project and Whistling Teel
With bokeh photography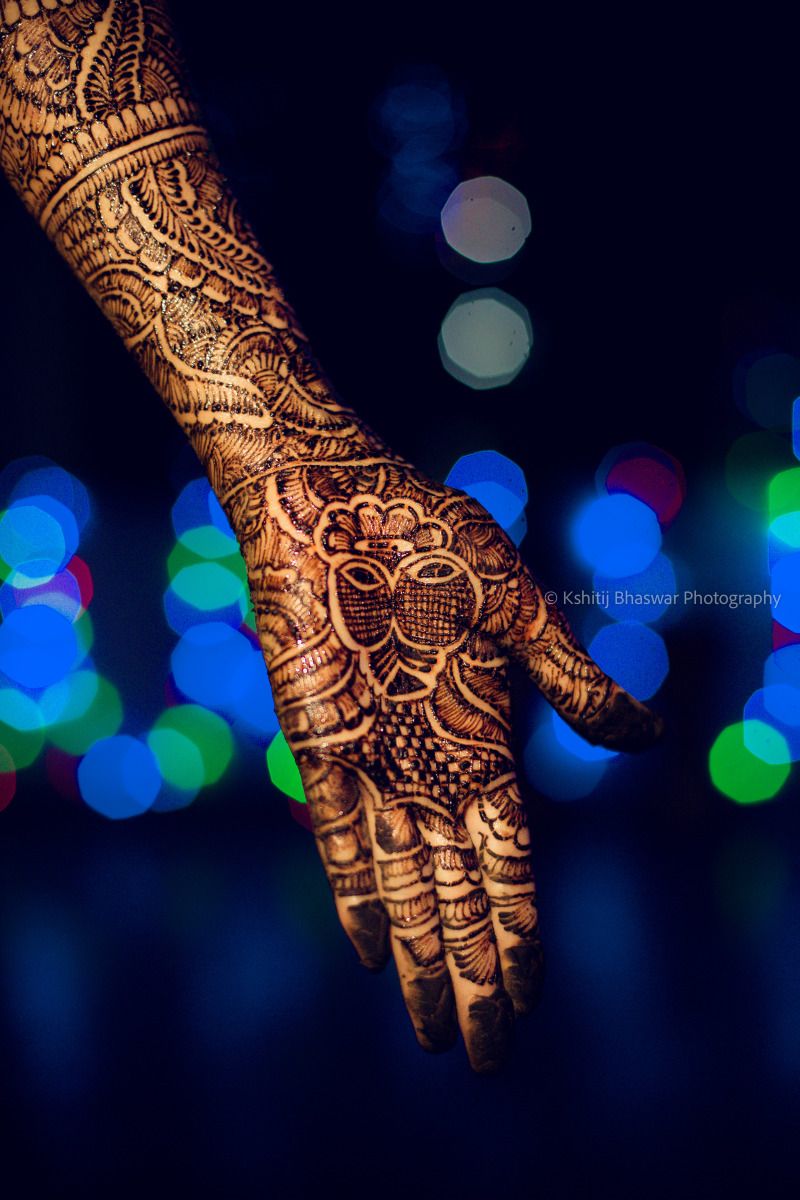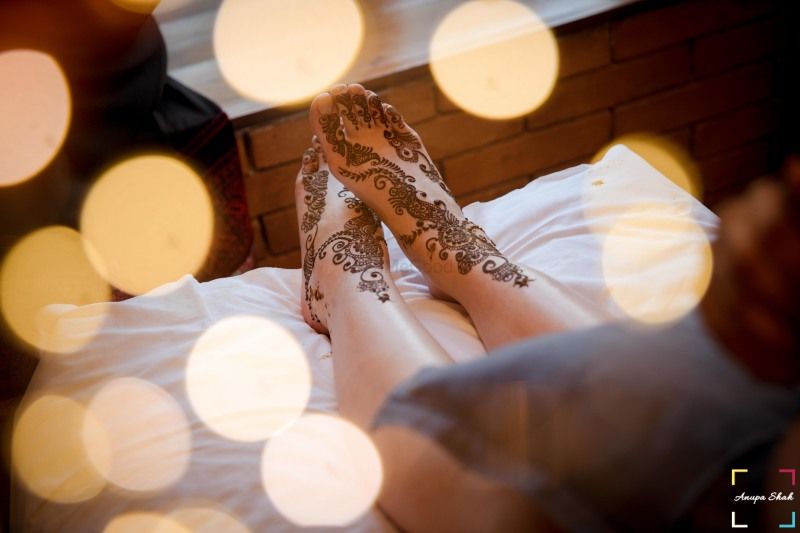 Image via Kshitij Bhaswar Photography and Anupa Shah Photography
With your pooch by your side!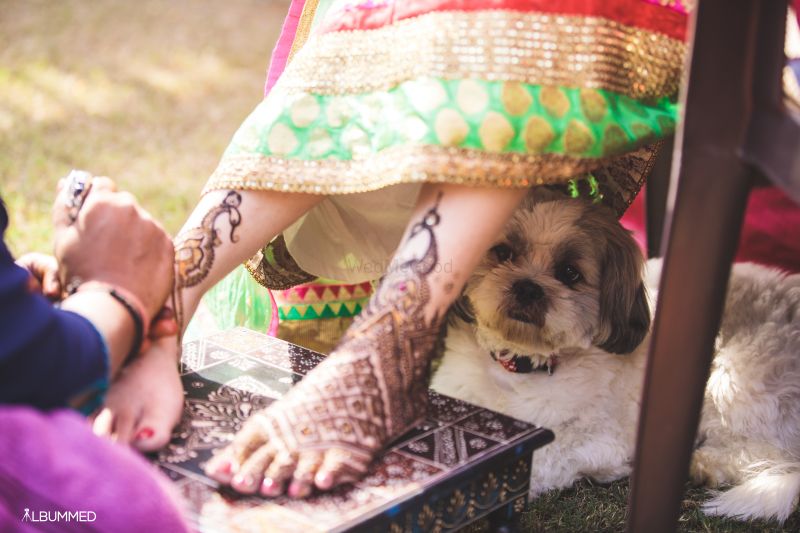 Image via Albummed
Holding something cute in your hands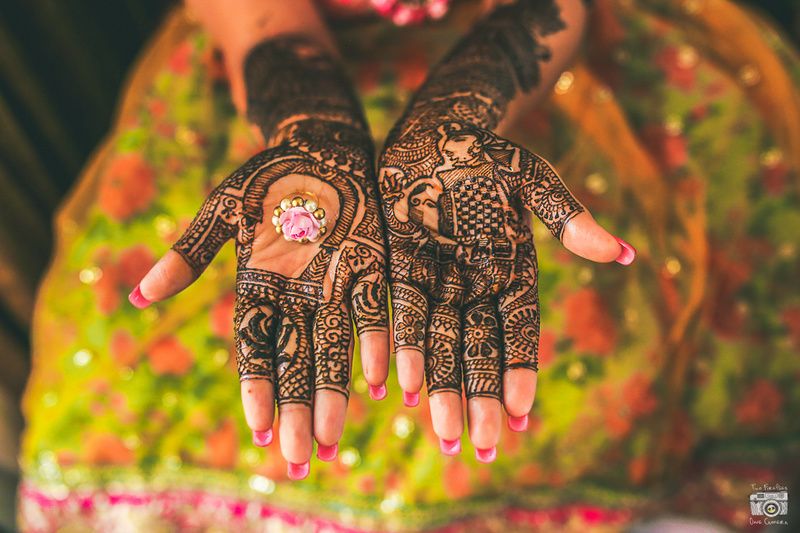 Image via Ashmeet & Onkar (Mumbai)
With your bridesmaids hands too!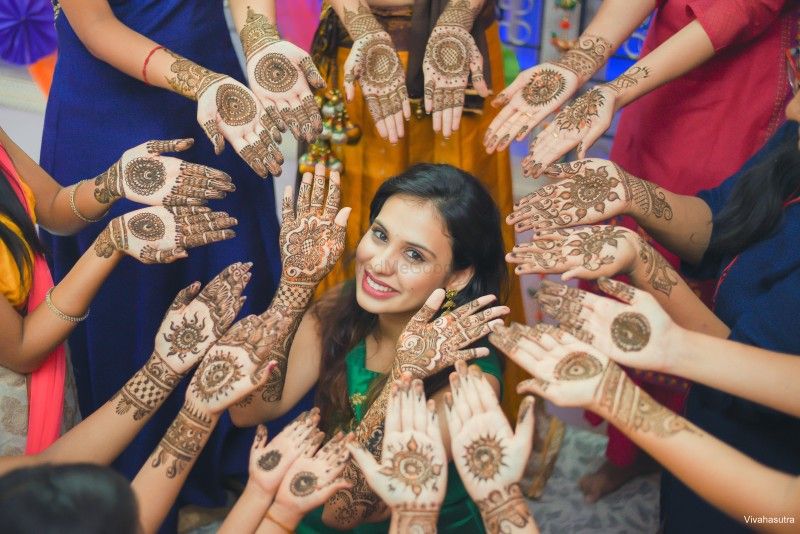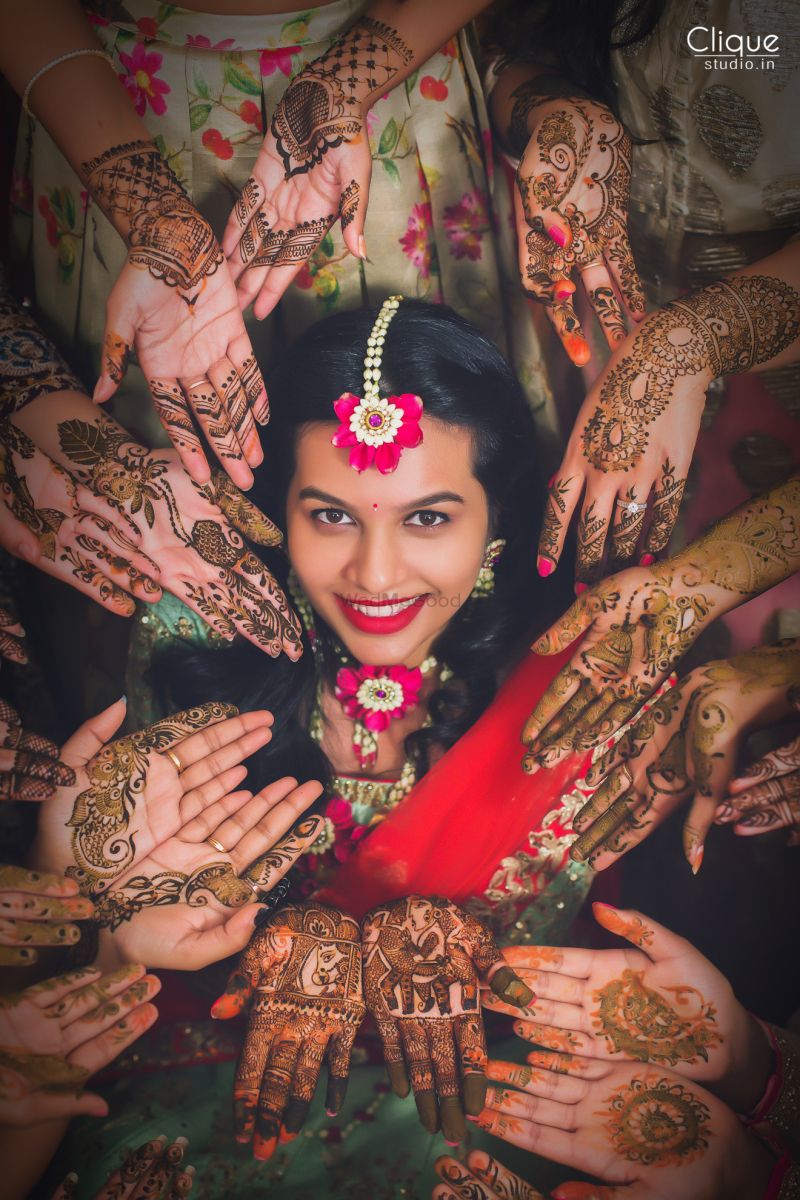 Image via Manjunath Negalur Photography and Clique Studio
With a cute bridal accessory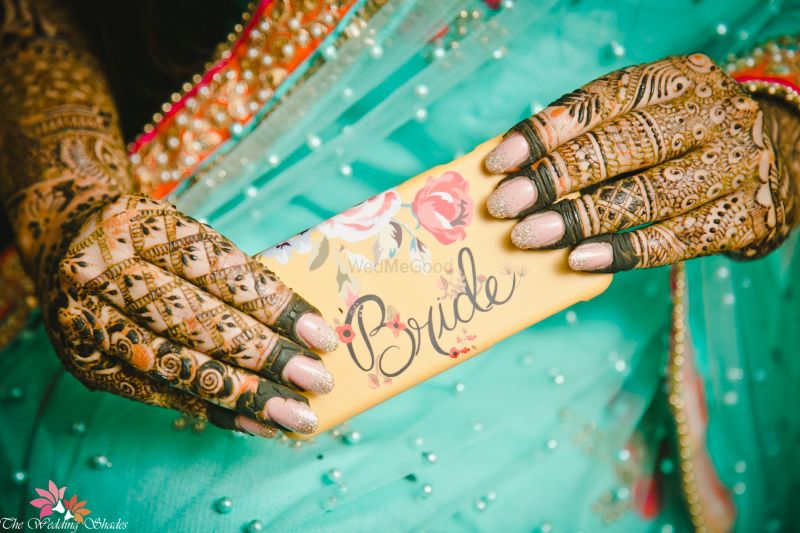 Image via The Wedding Shades
Against a bridal magazine article!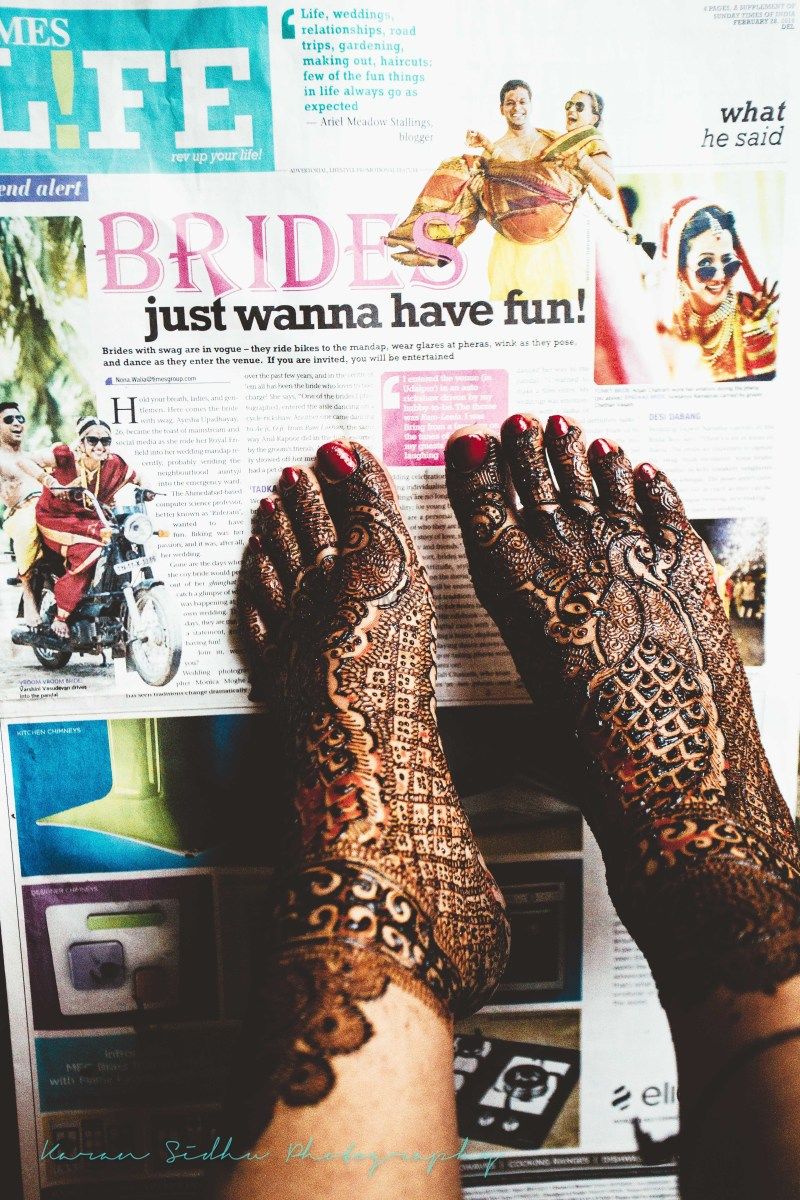 Image via Karan Sidhu Photography
Showing off opposite sides together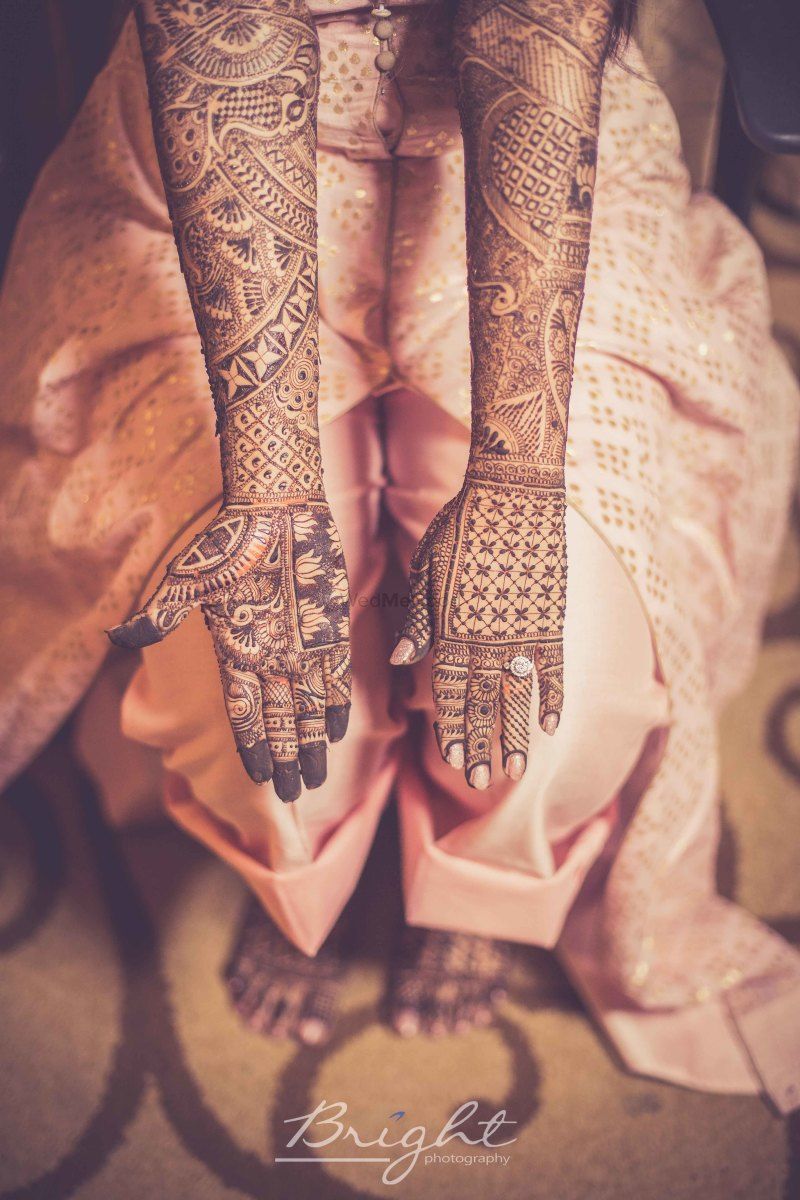 Image via Bright Photographers
With close ups on the pretty/cute bits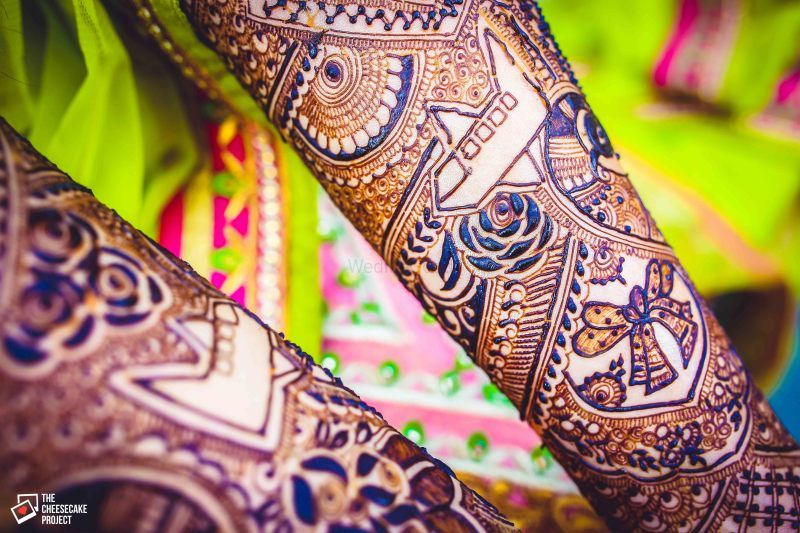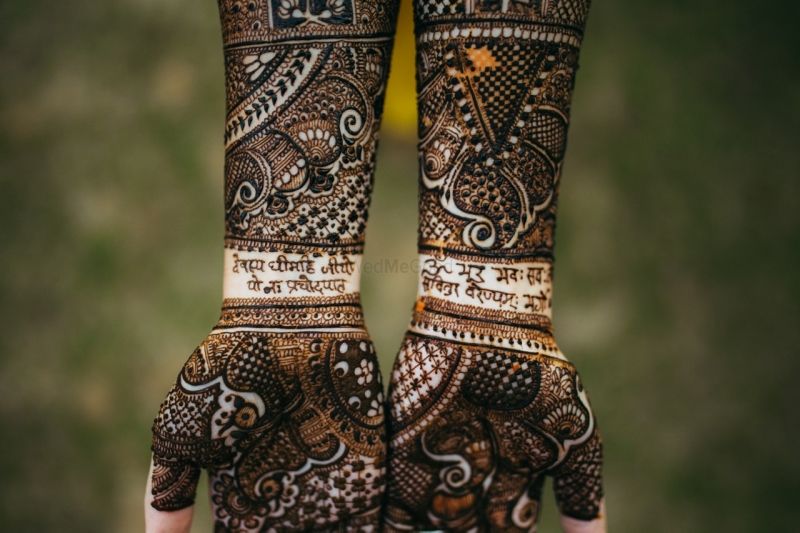 Image via The Cheesecake Project
Holding your wedding card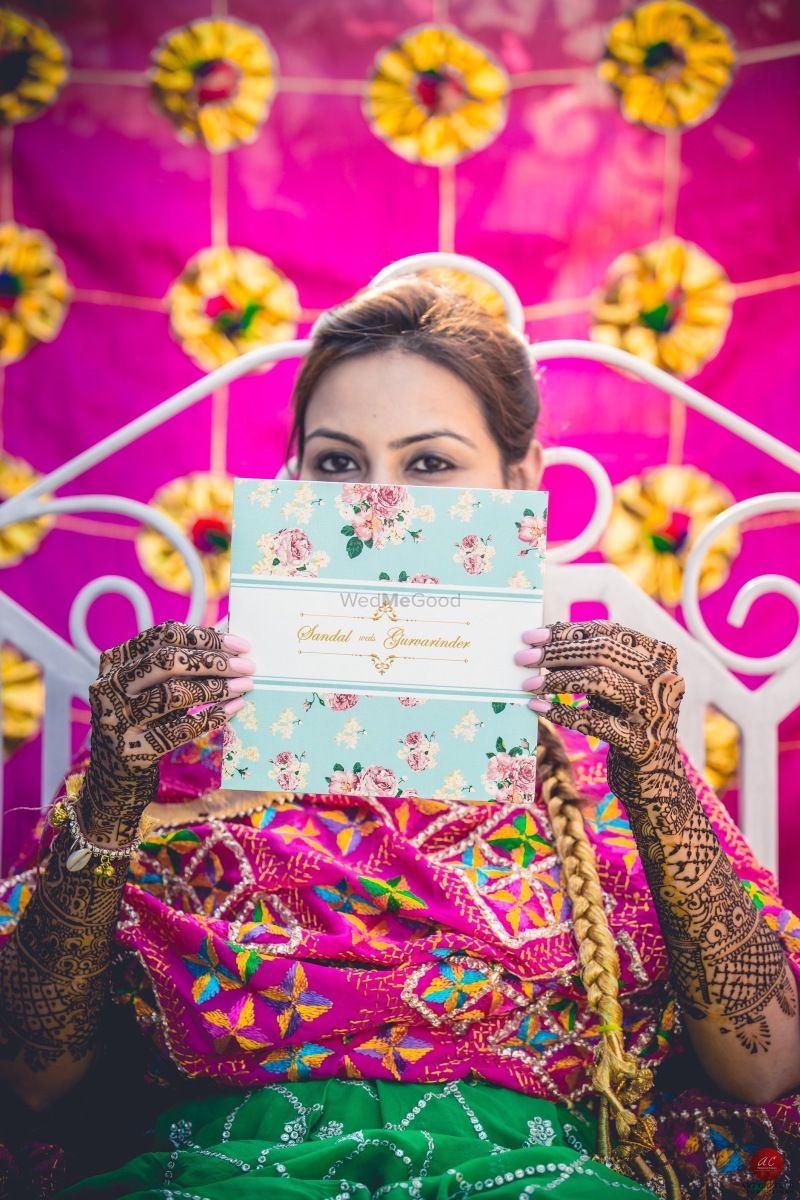 Image via Artcapture Productions
With a sepia tone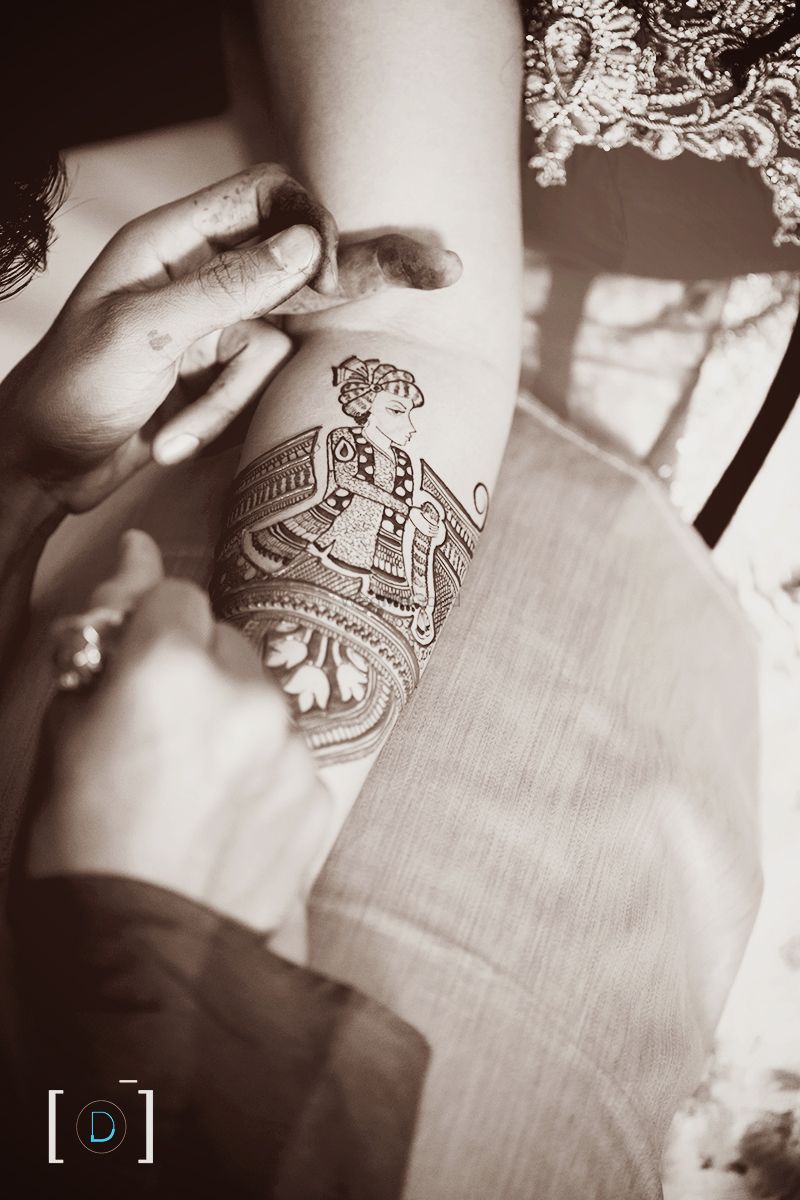 Image via Dhanika Choksi Photography
ALSO READ: The Coolest Ways To Photograph Your Mehendi-laden Hands!