Glamorous Beach Wedding With Whimsically Themed Pre Wedding Functions
BY Aakanksha | 12 Aug, 2020 | 1303 views | 3 min read
Gaurav & Nisha's destination wedding was so full of fun & love that it instantly brought a smile to our faces. With pre-wedding functions full of themes like watermelon soirees and Italian countryside, the decor design concept, styling & planning by The A-Cube Project★ 4.9 was flawless. We pinned so many great ideas and some that we feel can be implemented in an intimate wedding too! So go on, give it a read and we bet you'll be bookmarking this for oodles of inspiration as well! 
Meet Gaurav & Nisha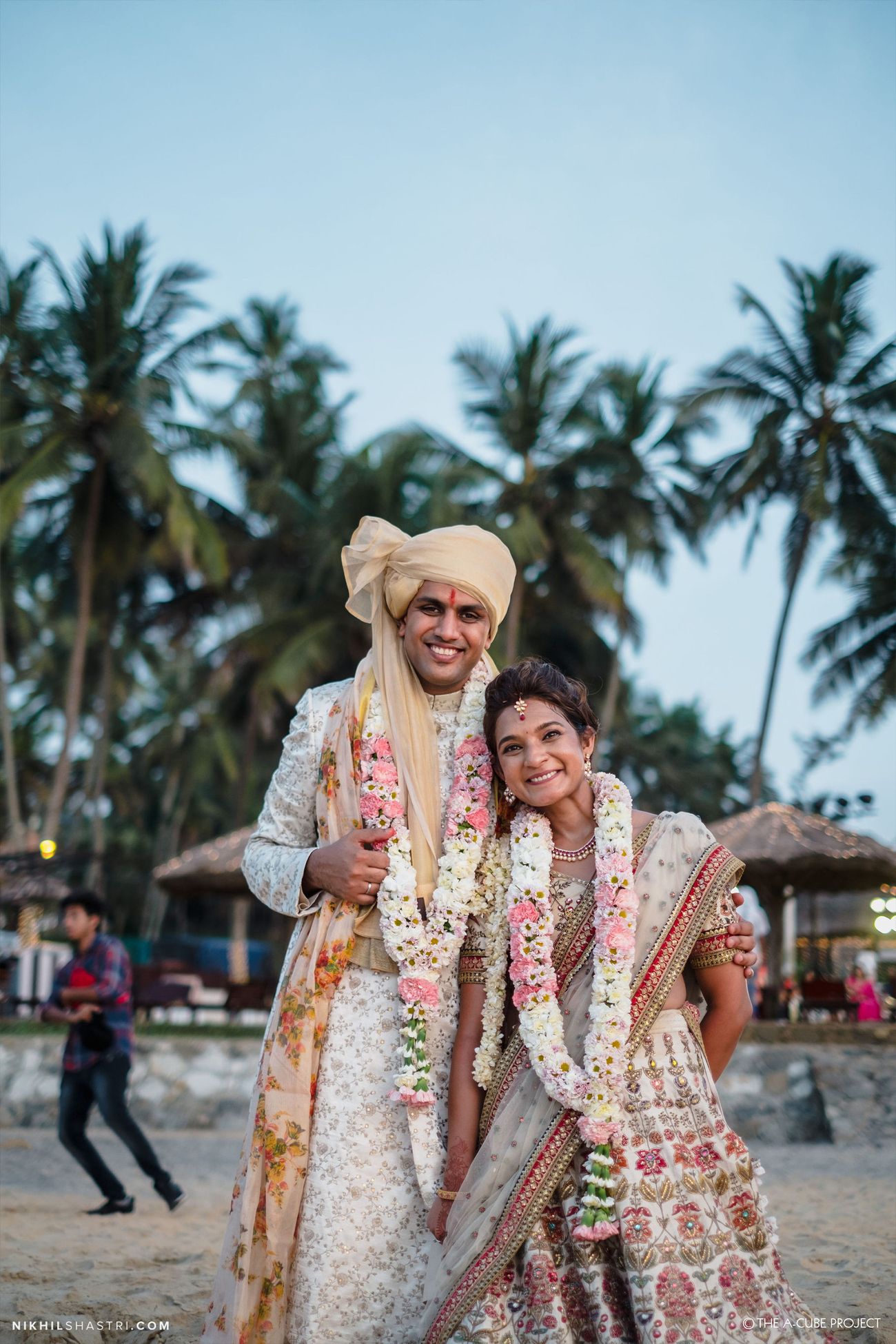 The Welcome Lunch 
Inspired by the idyllic locale of Italy, famous for its food & wineries, a hub for the finest olive oil and avant garde fashion, this welcome lunch was a coming together of the couple's family, friends & cultures to kickstart the wedding celebrations. We brought in the rustic charm of this lovely country for their guests with a lot of tiny Italian detailing and personalisation in the form of olive oil bottles, lemons, checkered table cloths, cutting boards, wine bottles and breads to recreate a small slice of their favorite memories.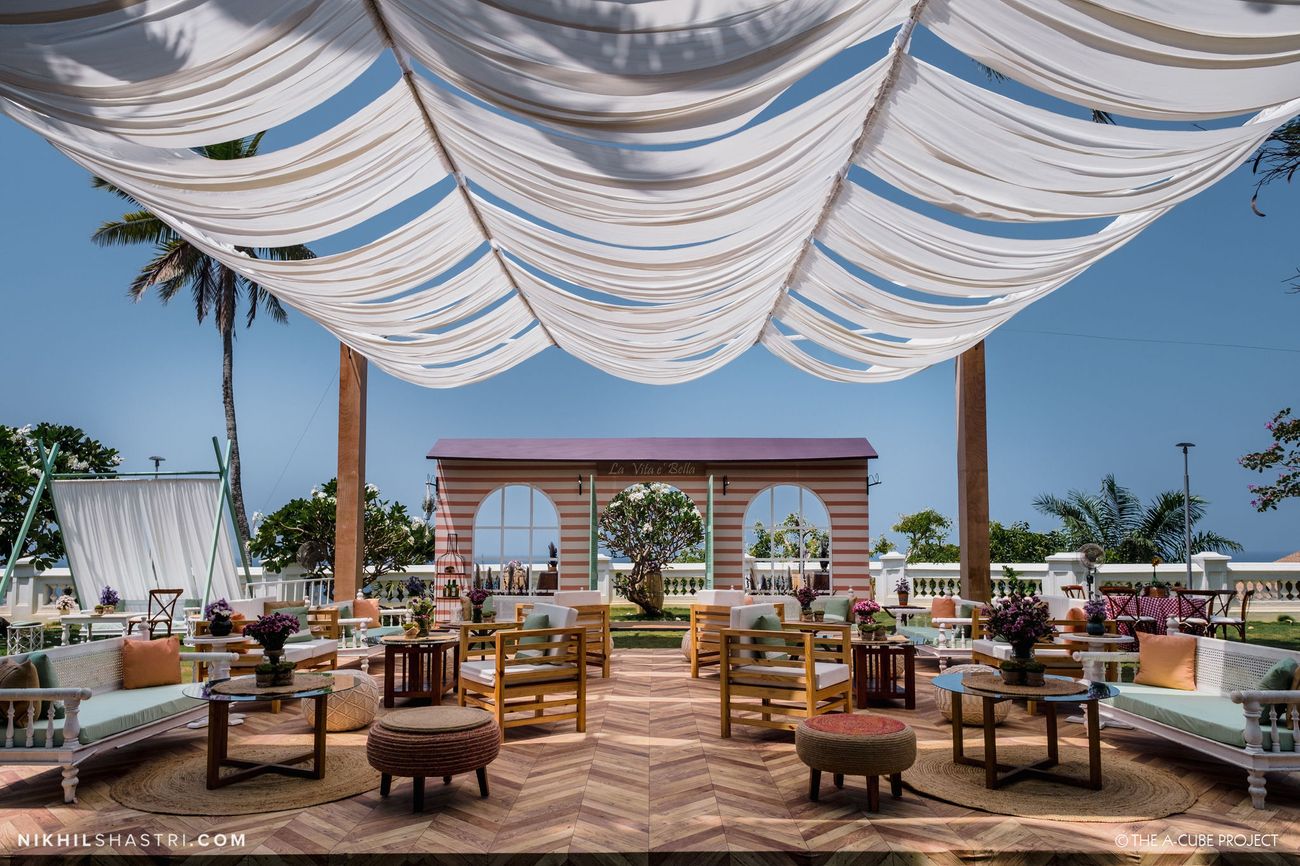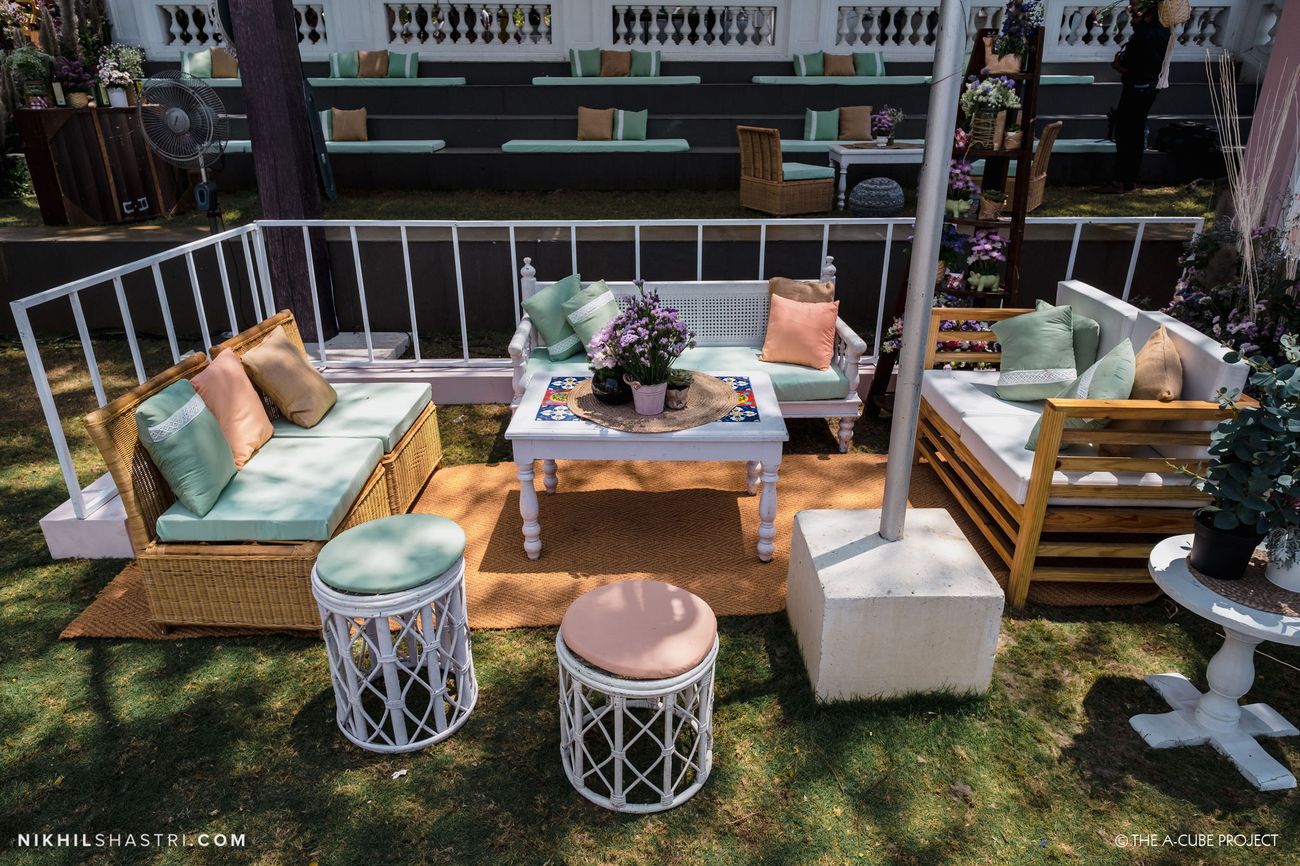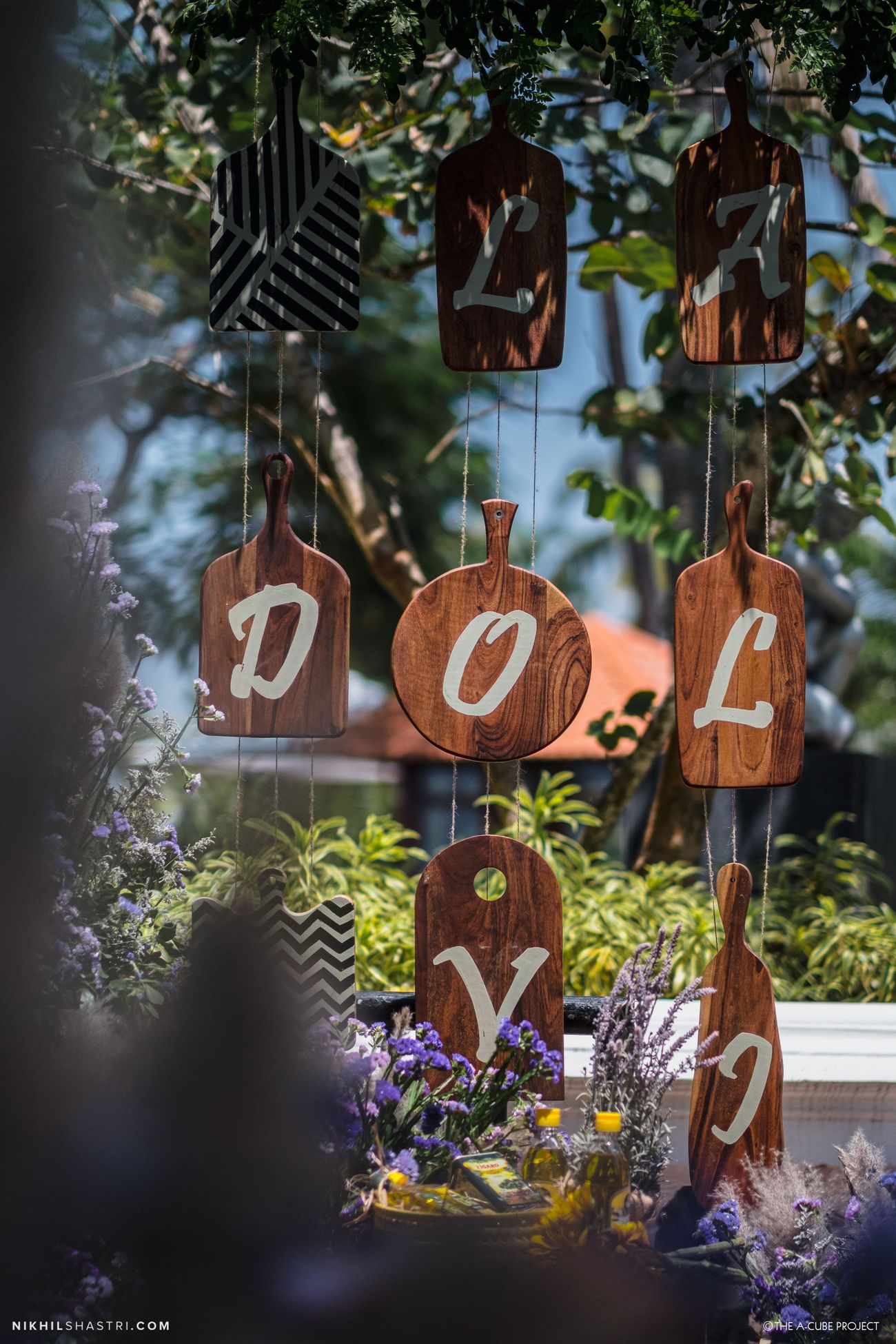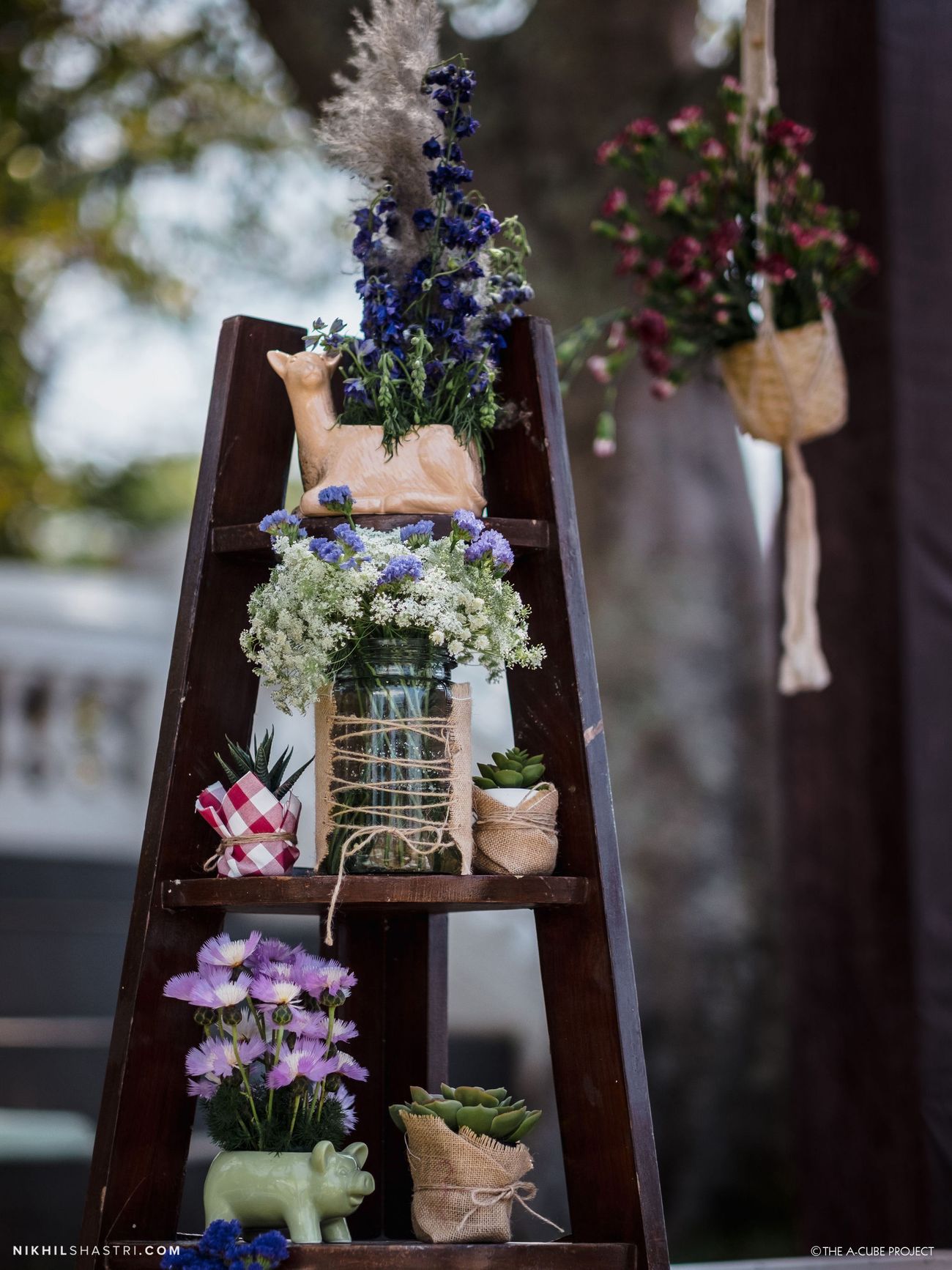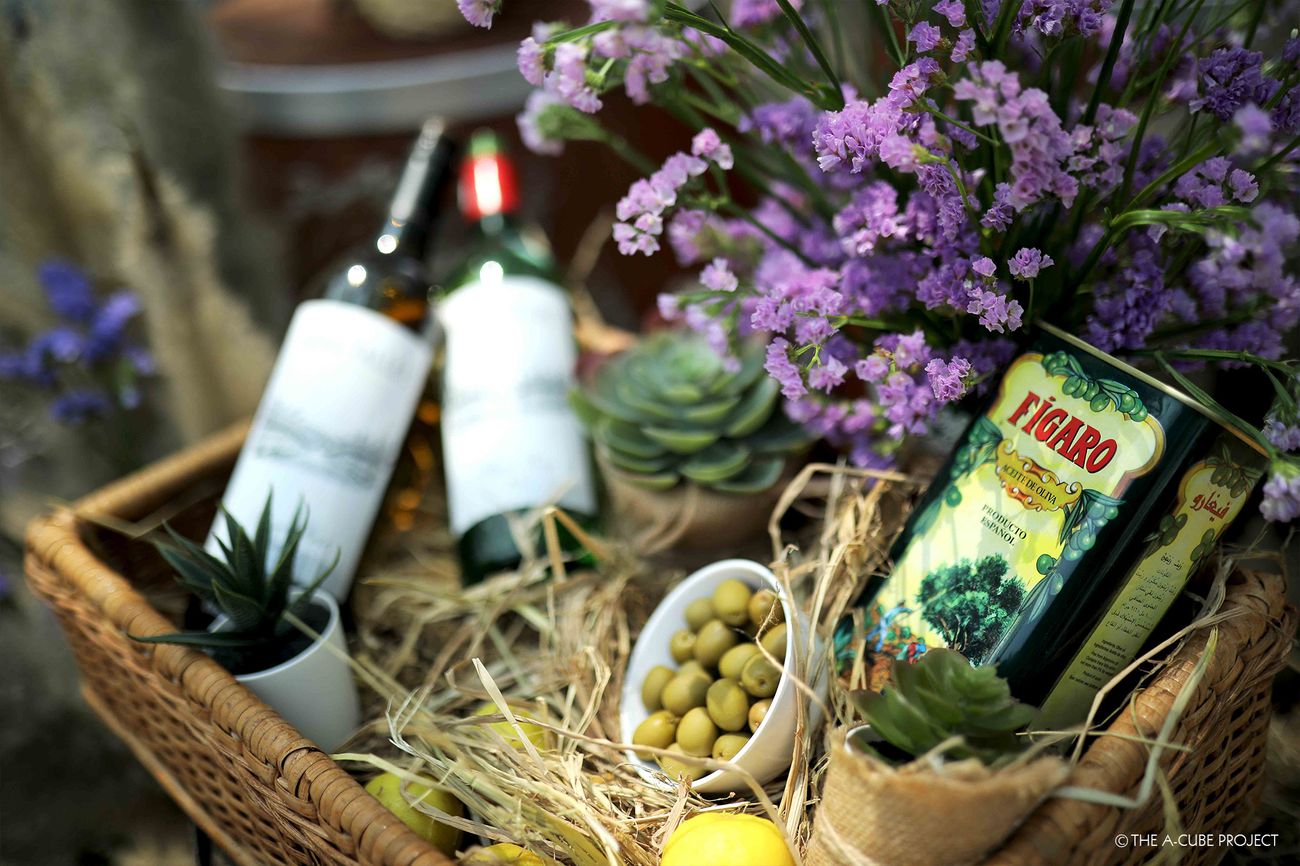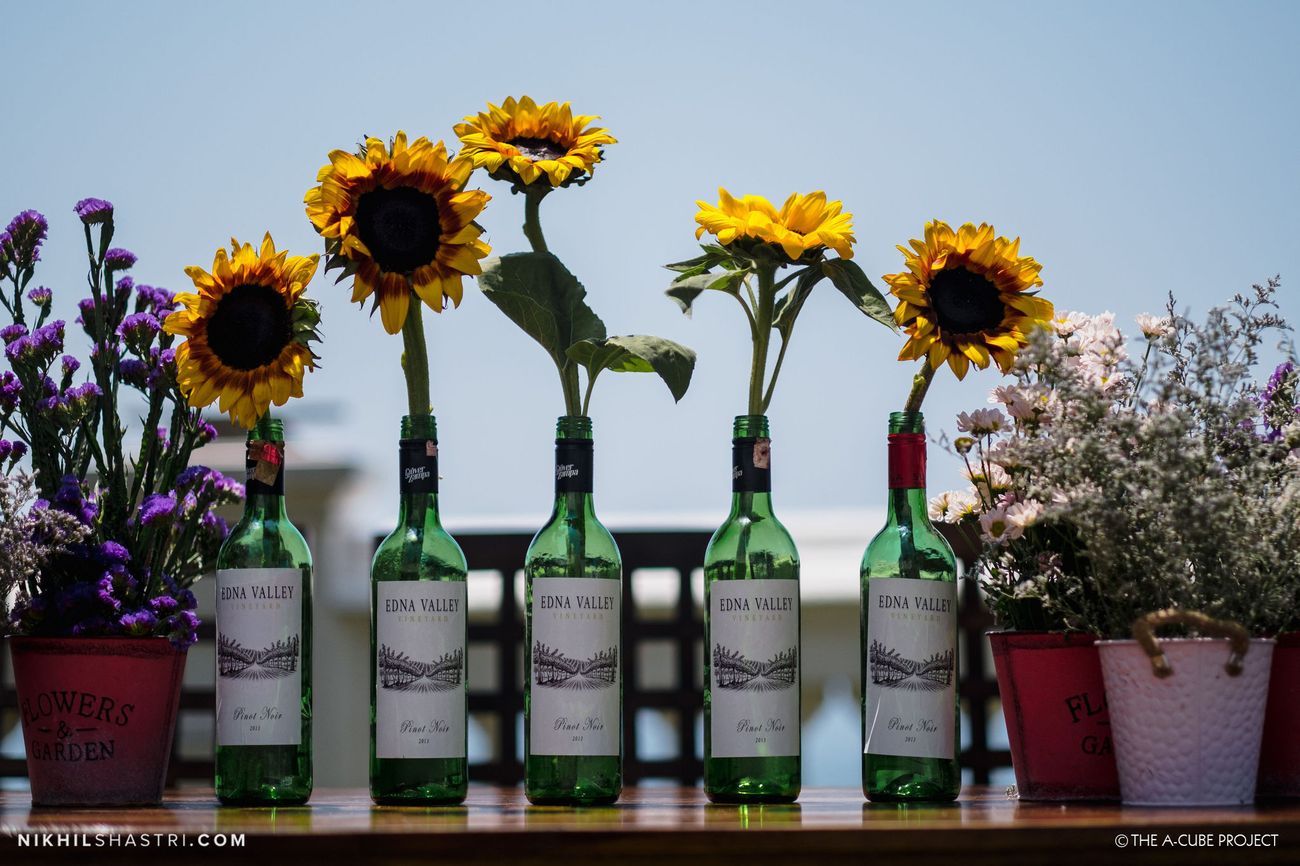 The Wedding 
Inspired by the natural beauty of Kerala itself, with its abundance of lush greenery, this tropical themed wedding made the most of its natural surroundings to create a memorable setting. This wedding captured the essence of Nisha's bohemian spirit, combined with both their colourful yet subtle personalities. With a teepee mandap, wild floral arrangements and casual lounge seating, this sundowner beach wedding was the perfect setting for our couple to tie the knot.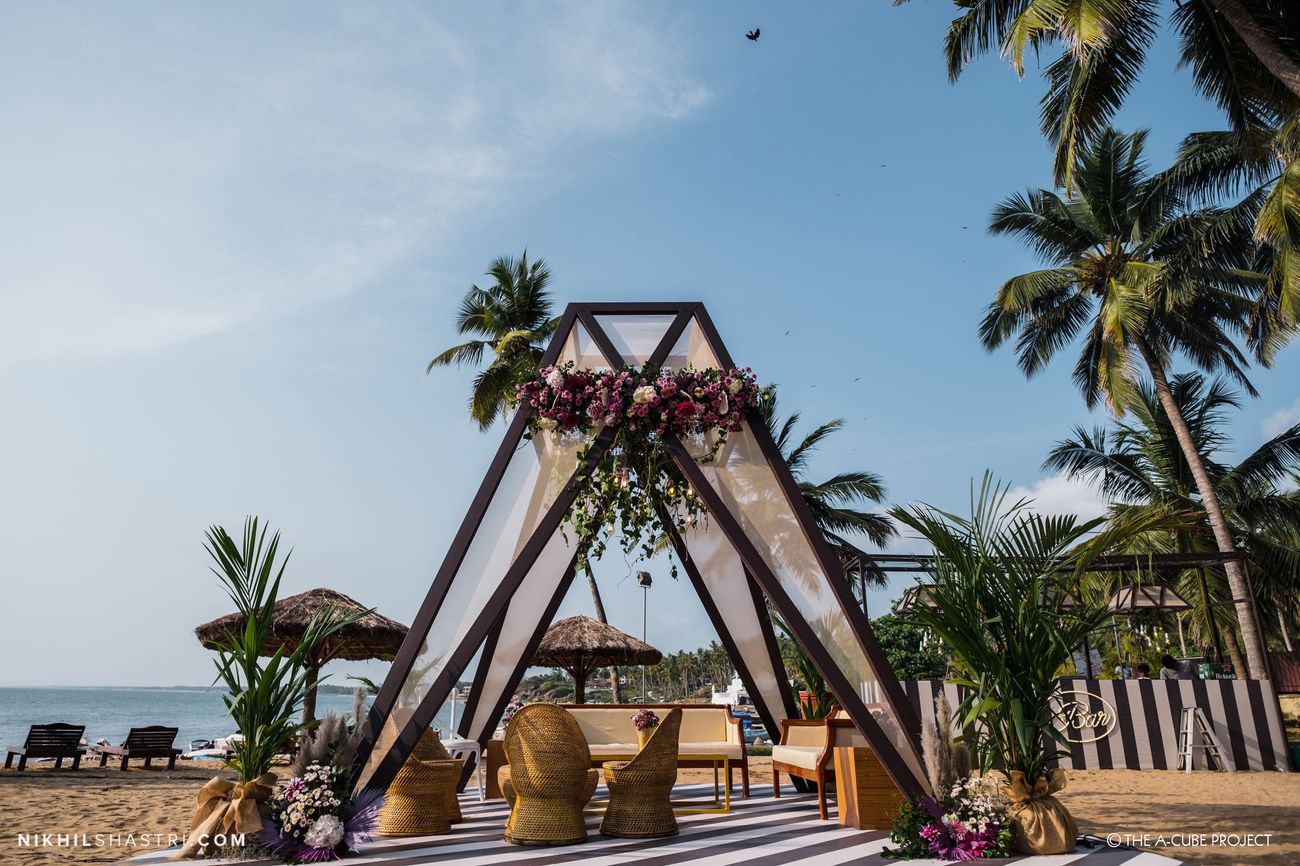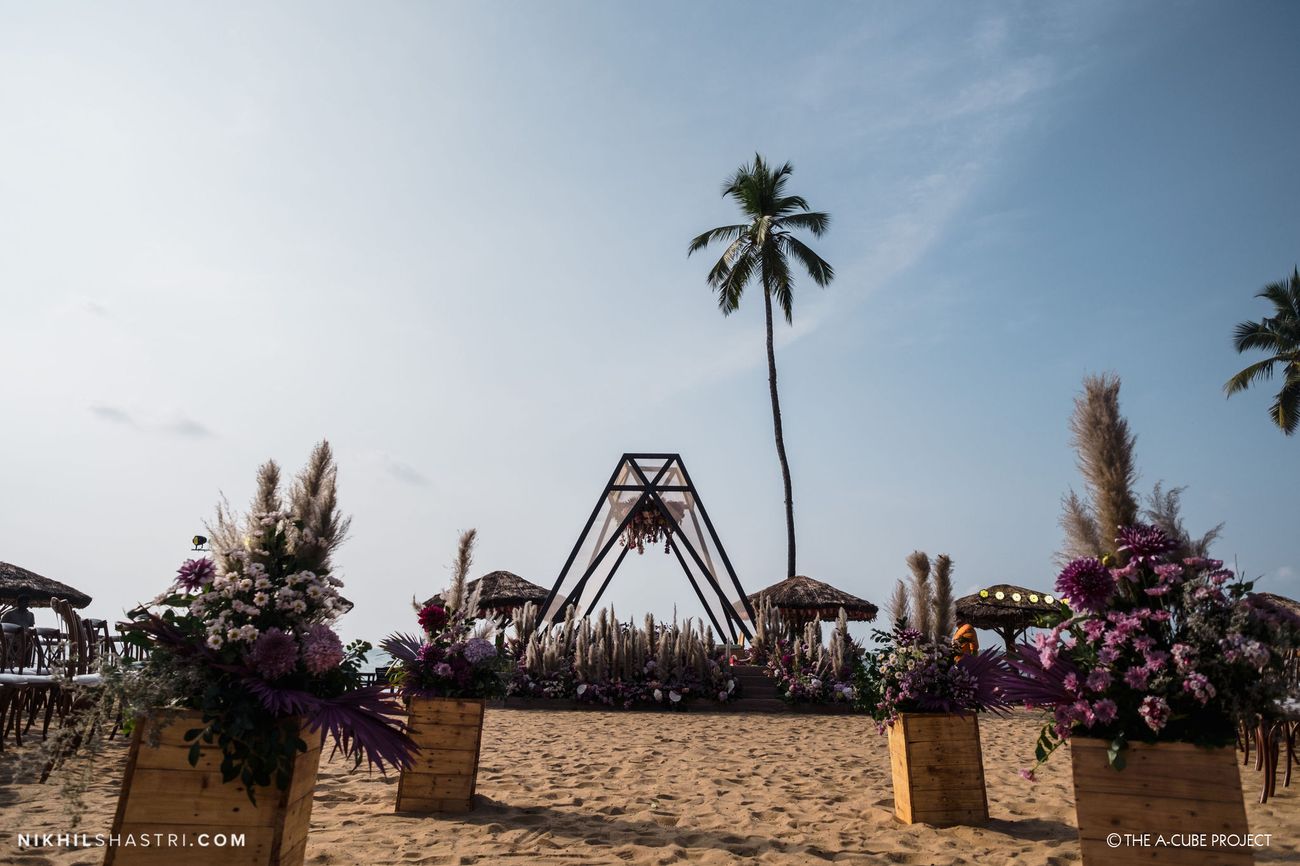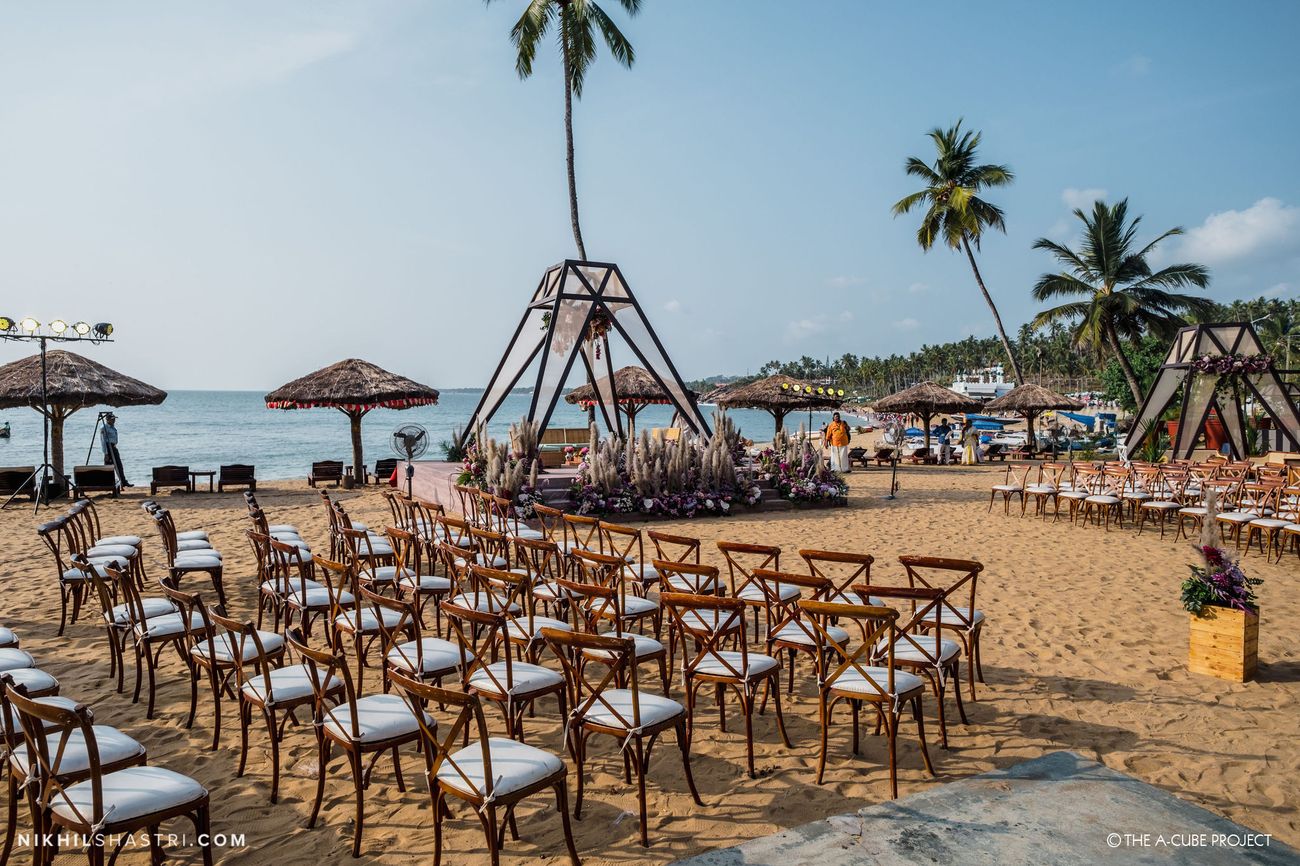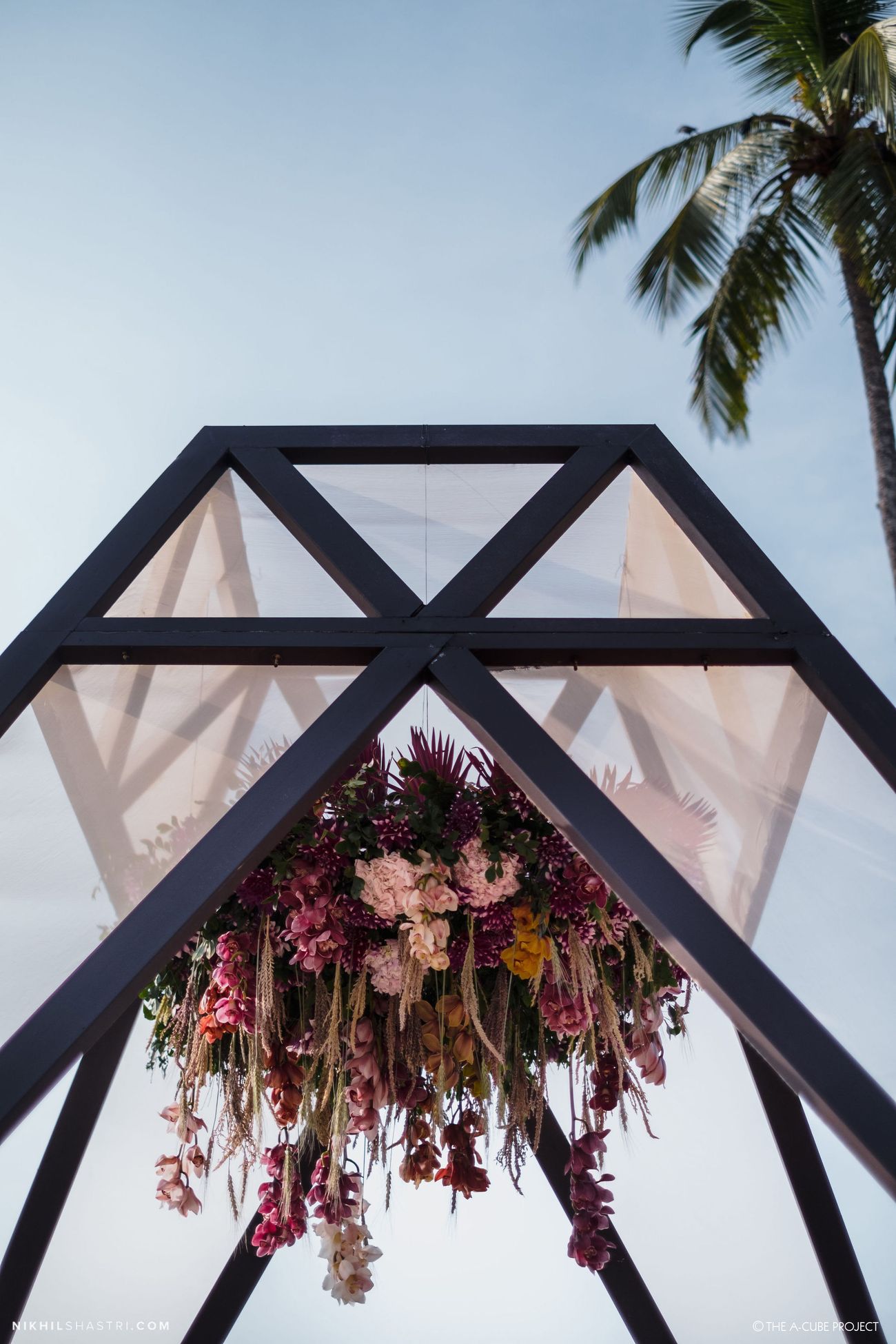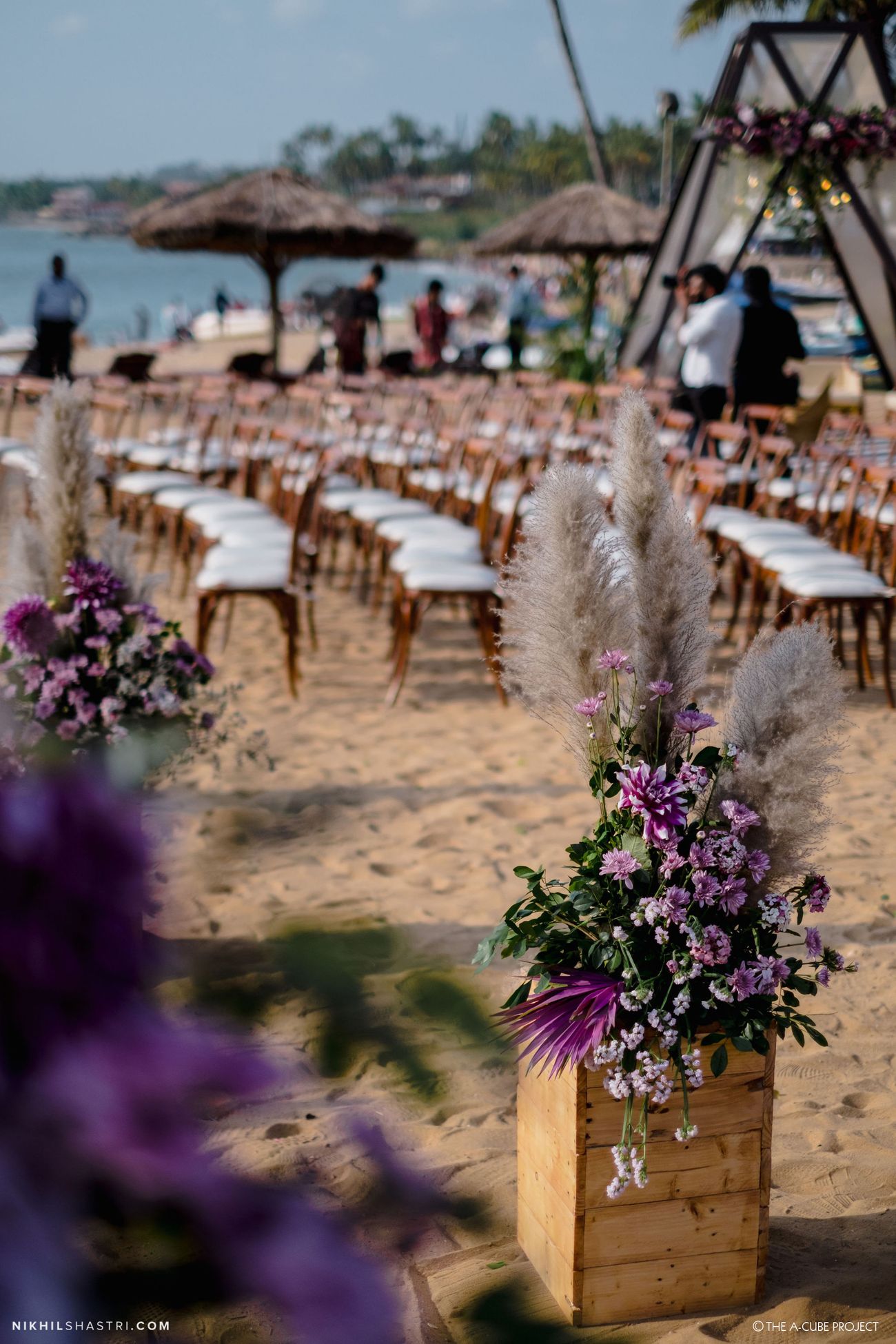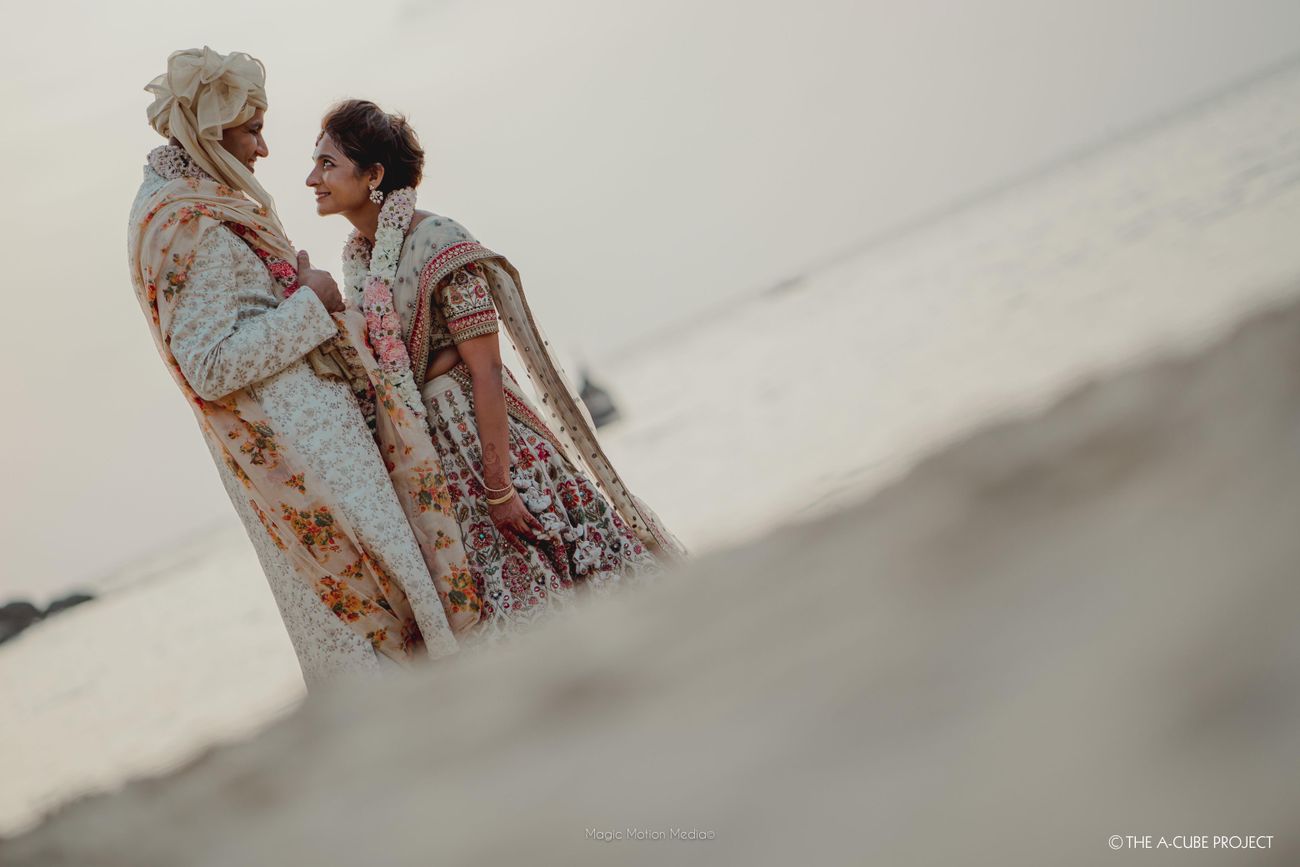 The Holi Brunch 
Inspired by the bride's favourite fruit - watermelons, a typically Indian summer fruit, we incorporated melon inspired accents & decor for this fun brunch. Interspersed with cute seating, quirky prints and the colours of summer, this brunch was all about letting loose and reliving childhood memories with colour bombs and phoolon ki holi. Lazy hammocks, casual lounges and a cocktail bar serving fruity cocktails added to the festive and colourful atmosphere.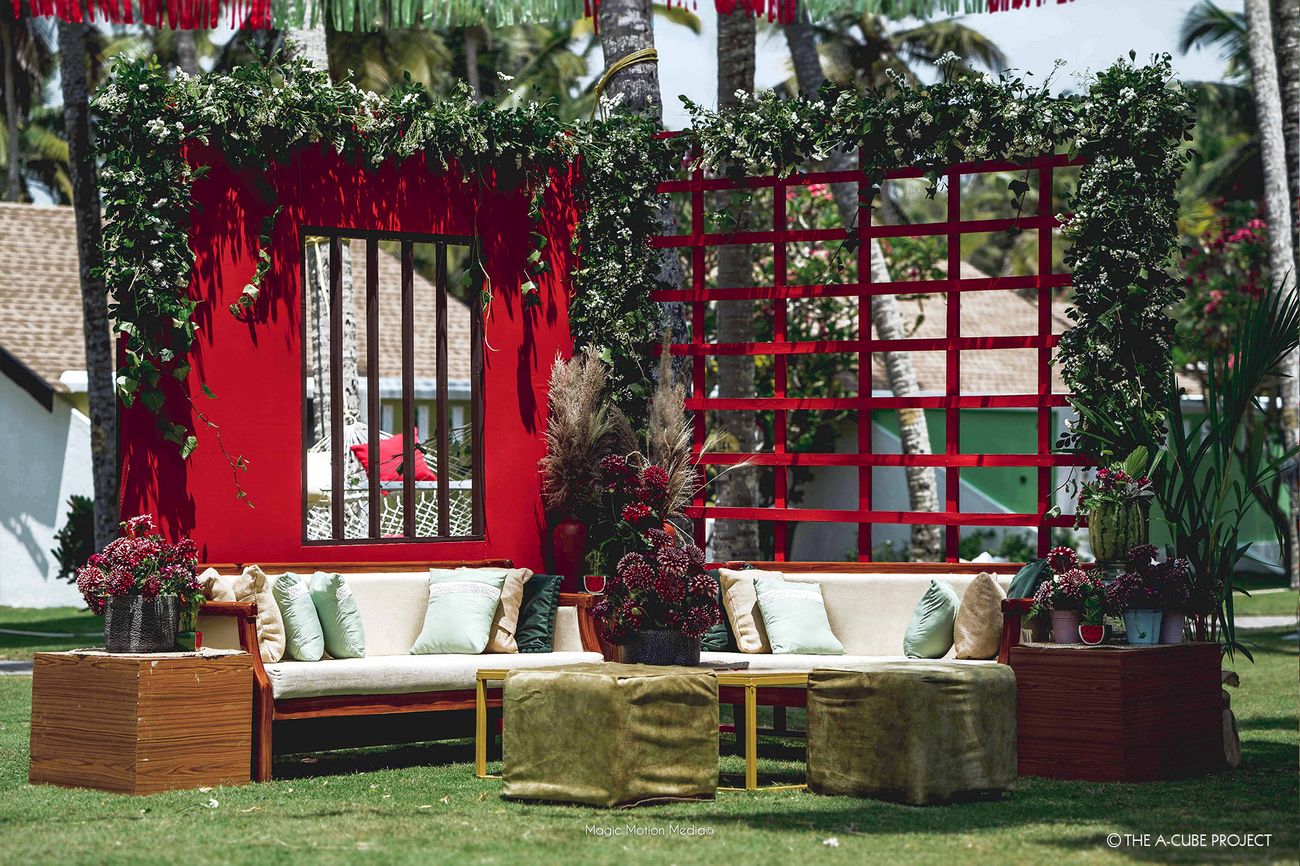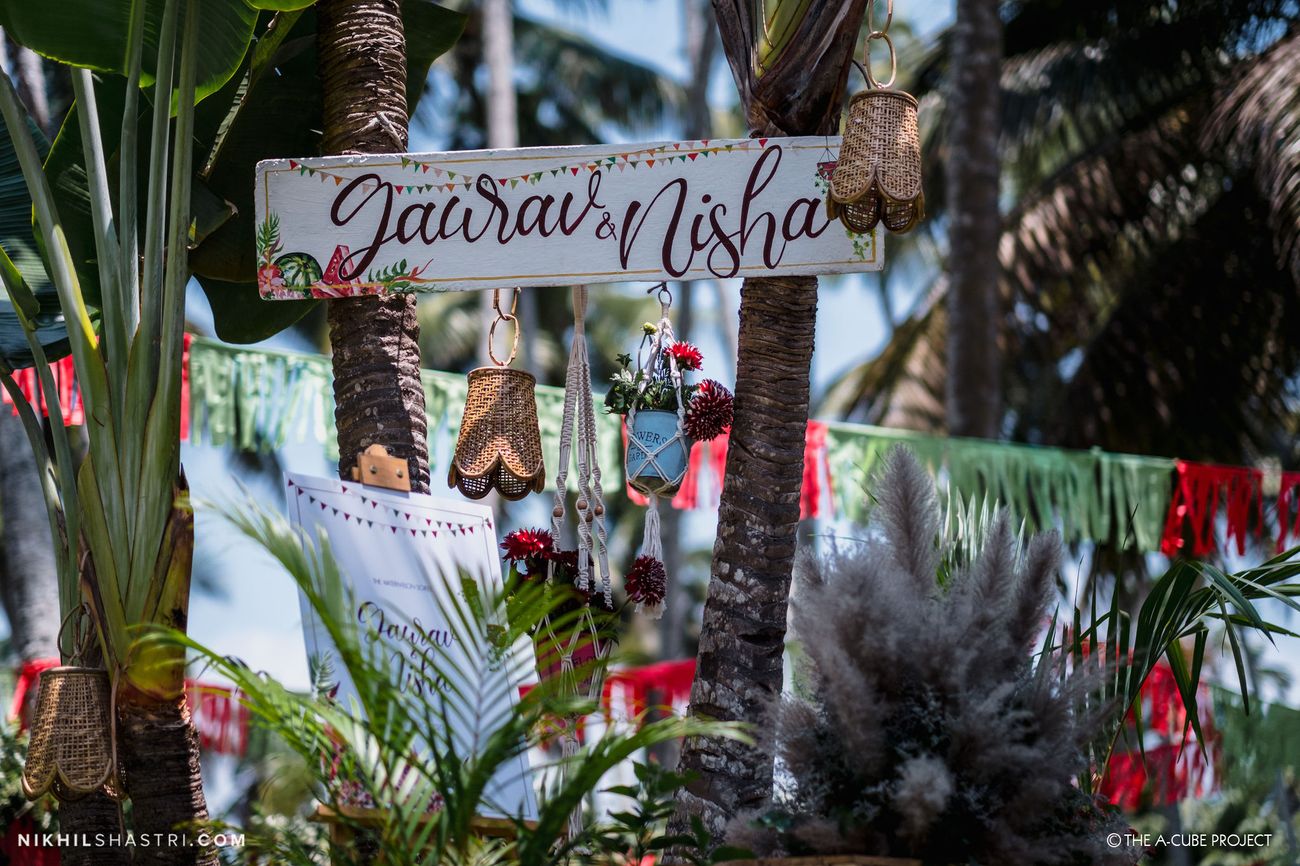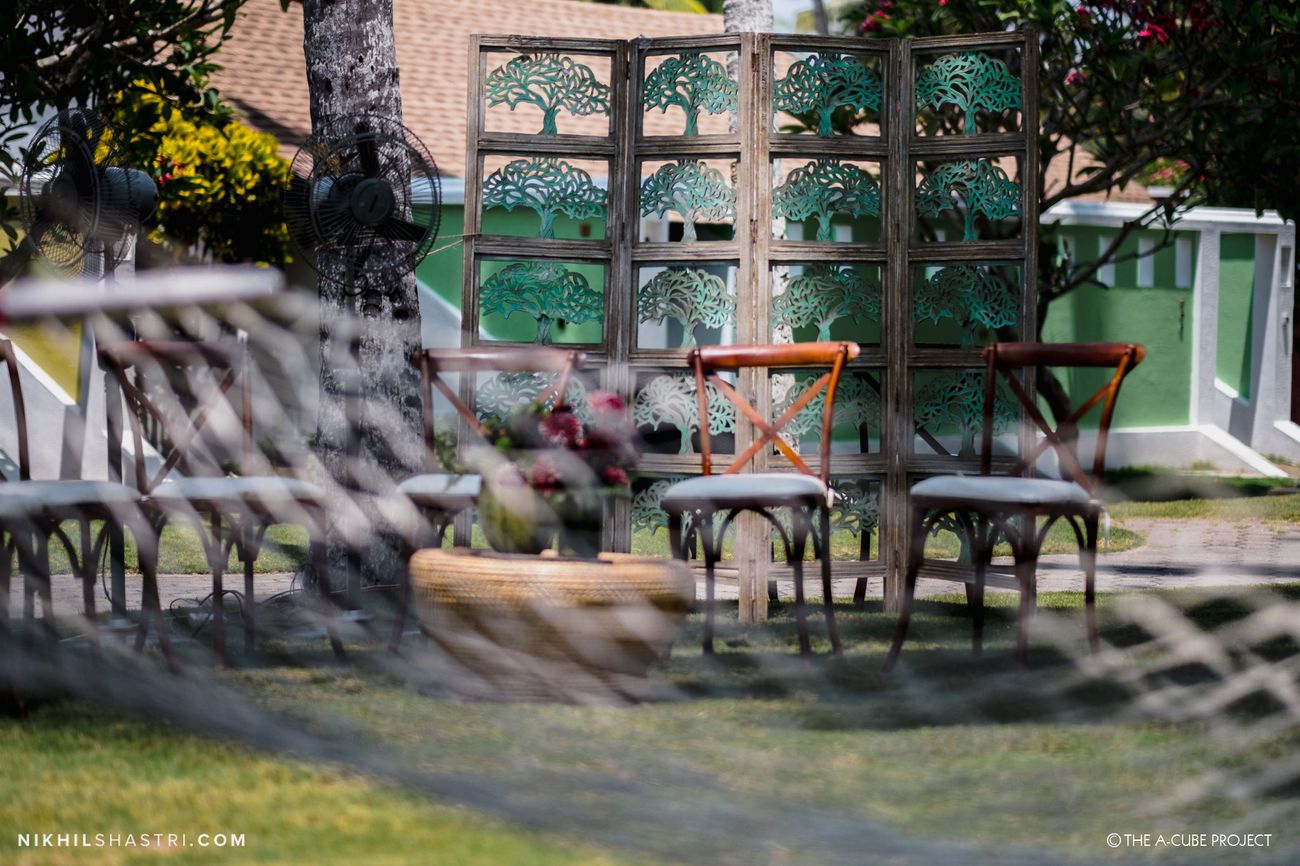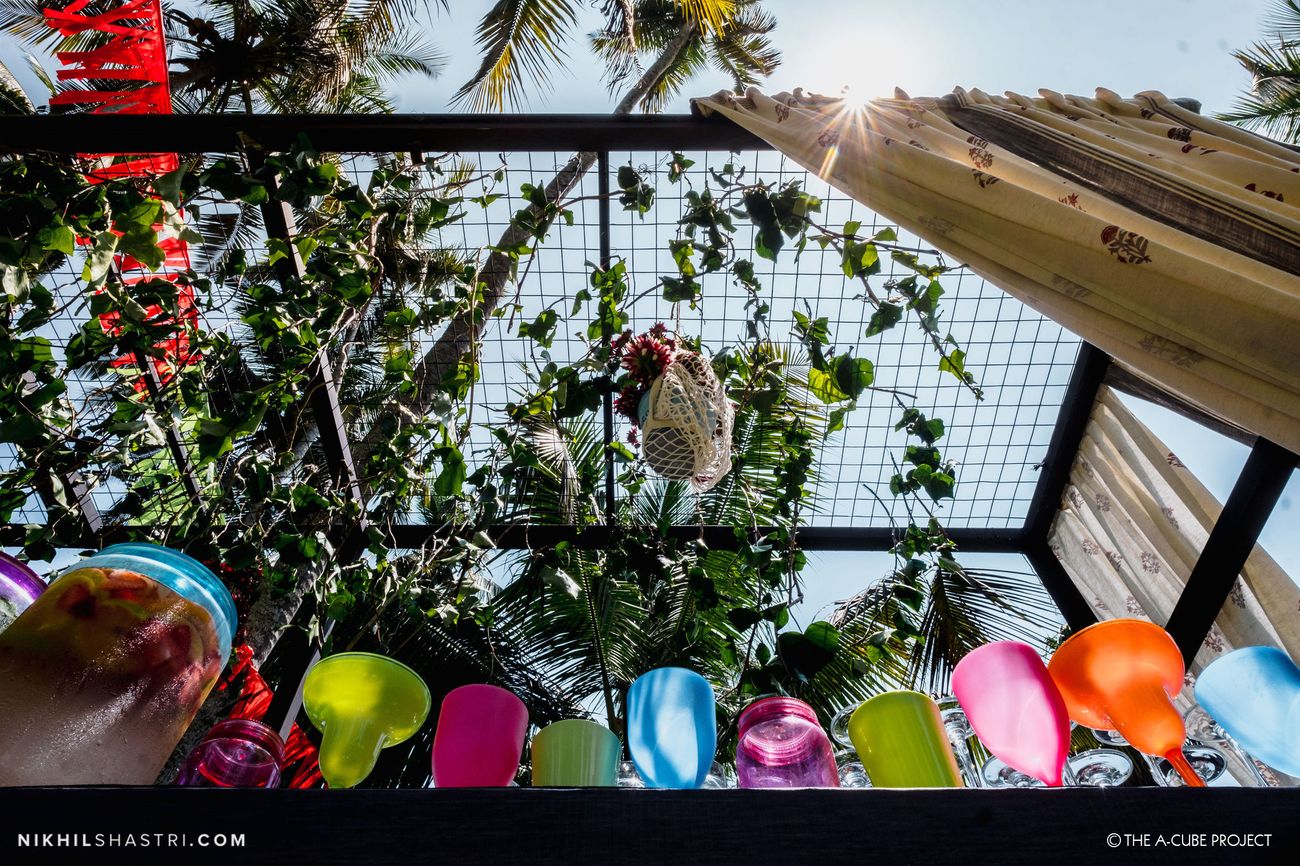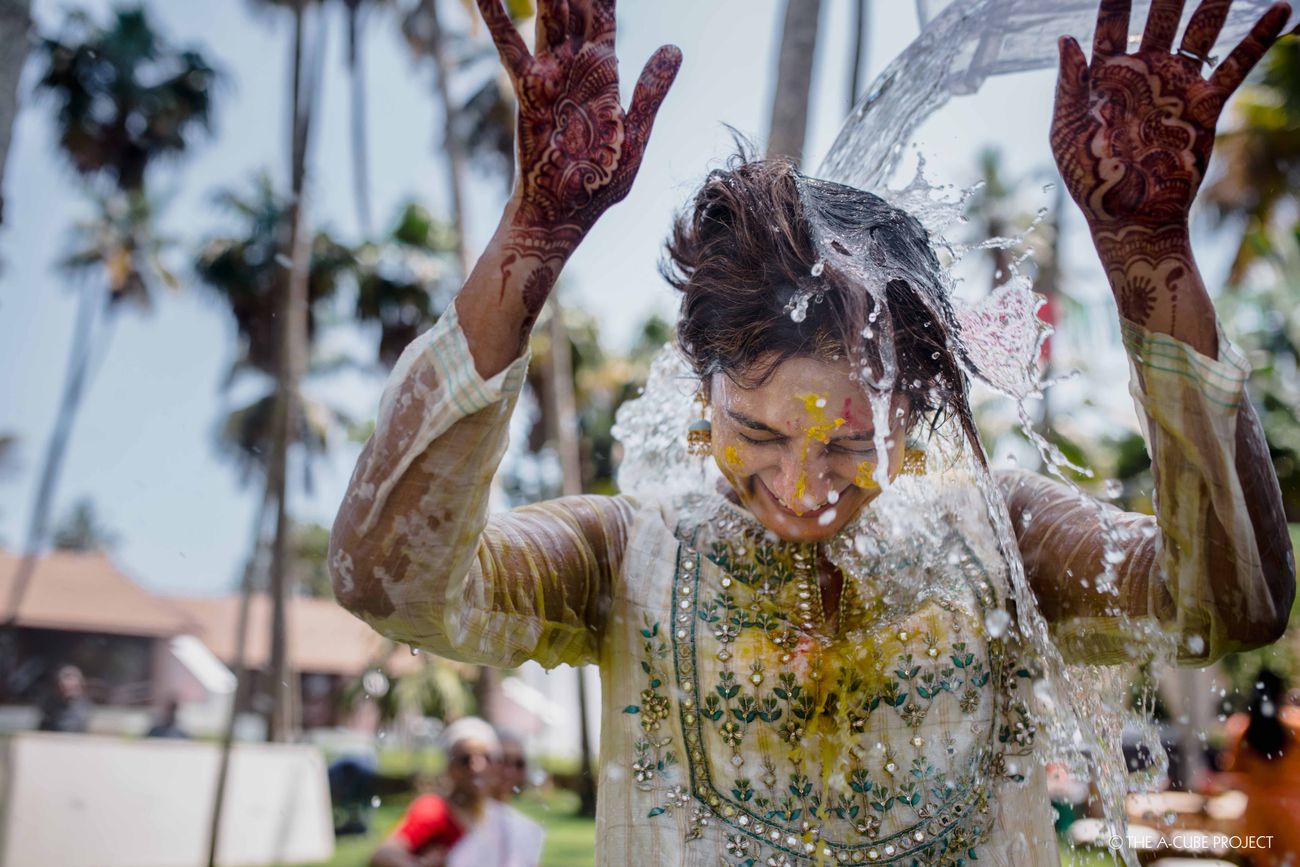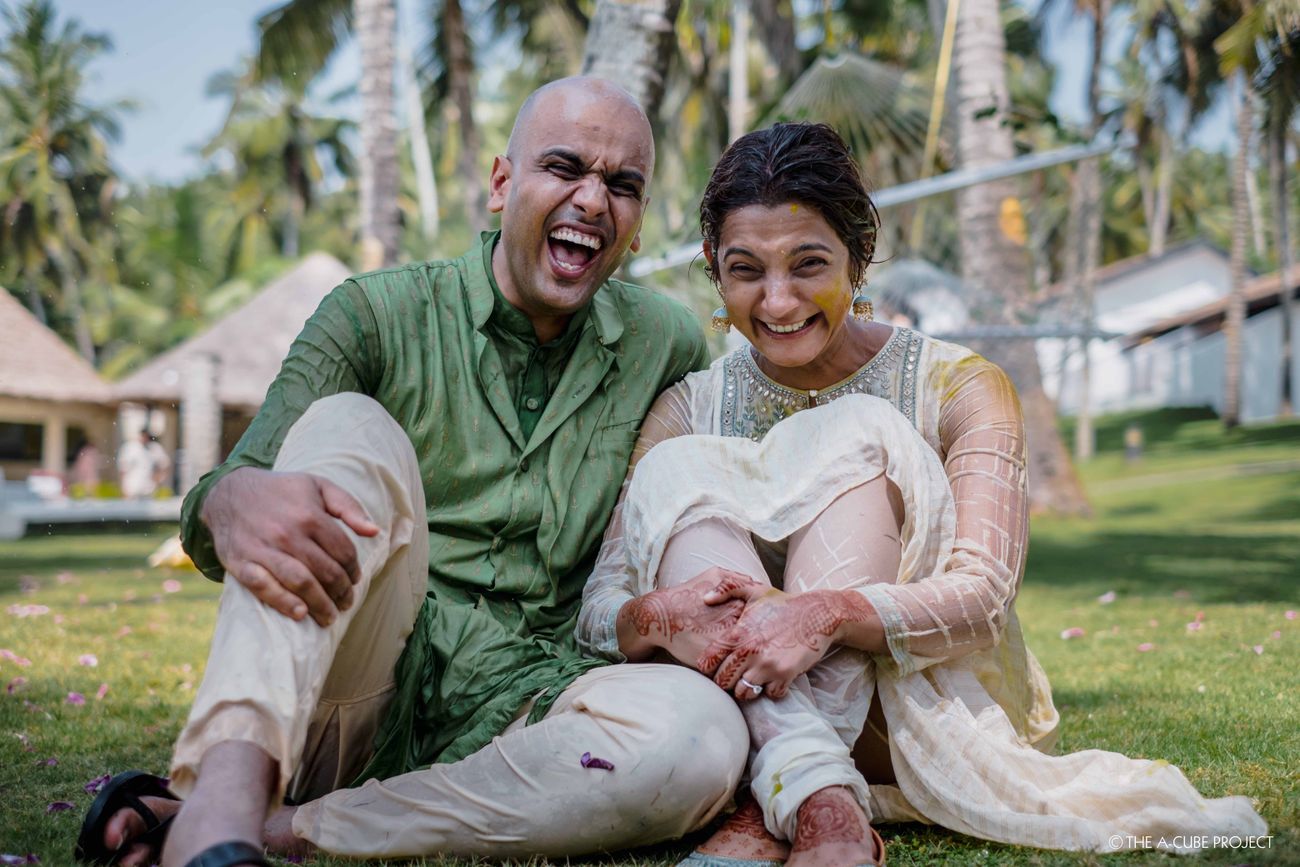 The Cocktail Evening 
Inspired by the couple's penchant for all things cozy, we created this retro outdoor movie night setting to wrap up their wedding celebrations, complete with lots of intimate corners & cozy lounges. Incorporating vintage elements like a popcorn cart and low teepees, this evening had a very relaxed vibe with a performance by Mad Orange Fireworks. A screening of The Sound Of Music, brought back some fun nostalgic memories as they all sang along to the musical.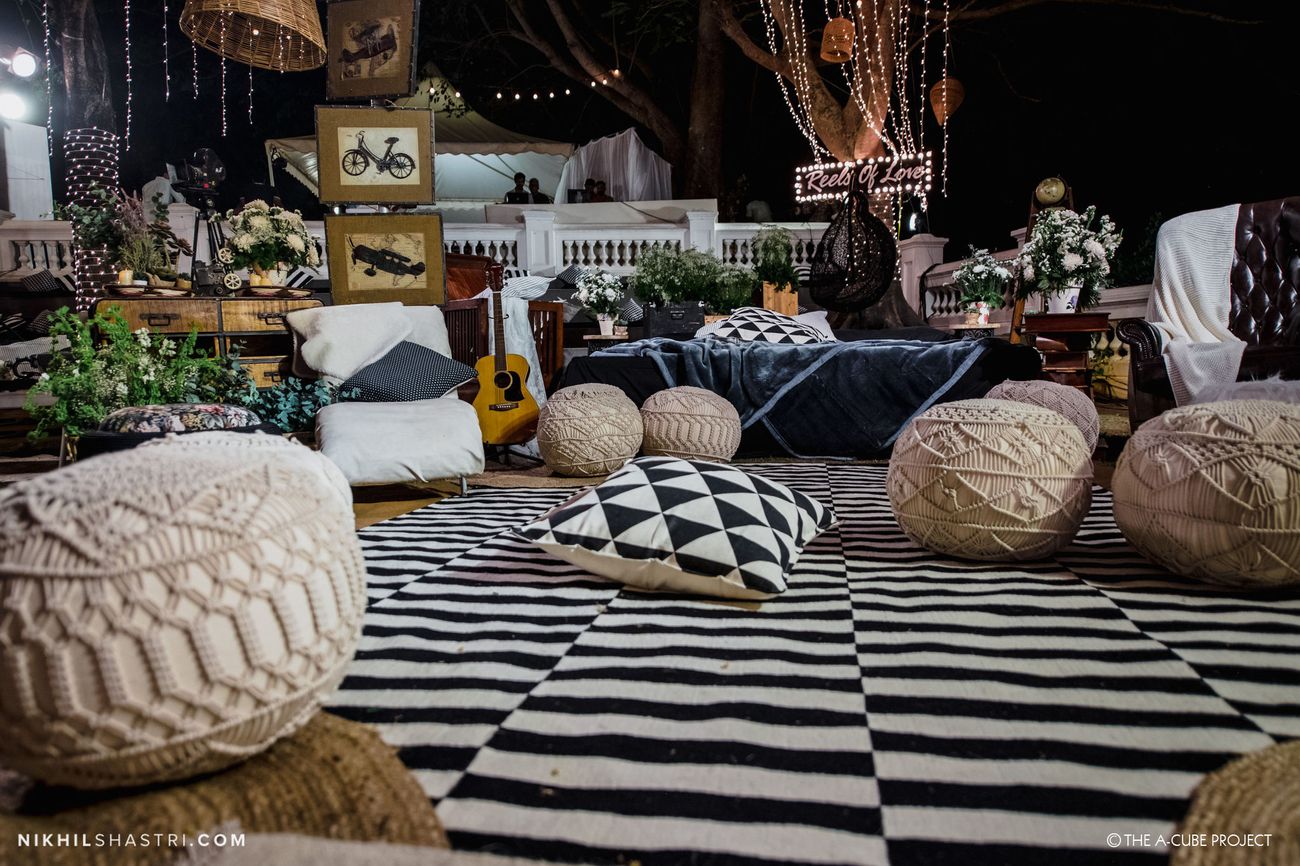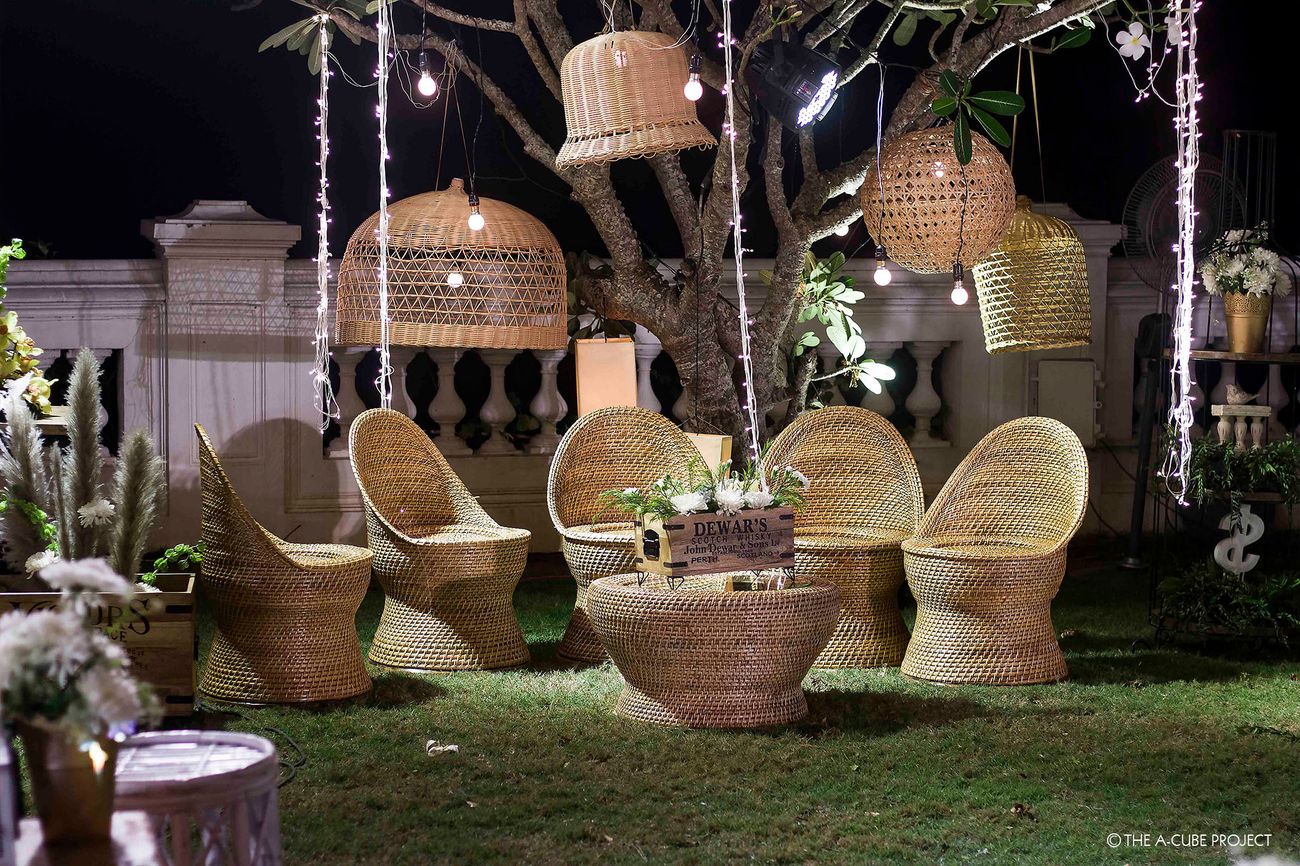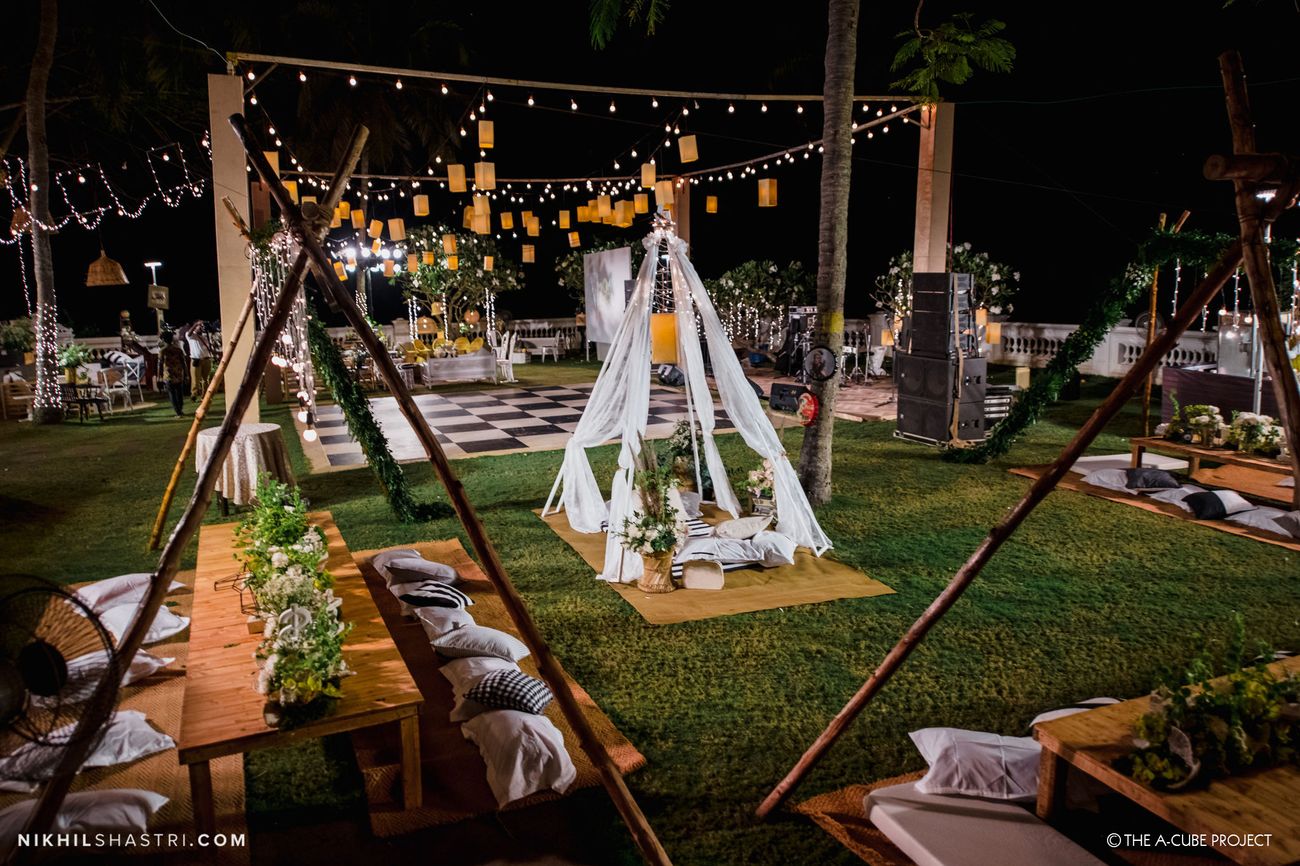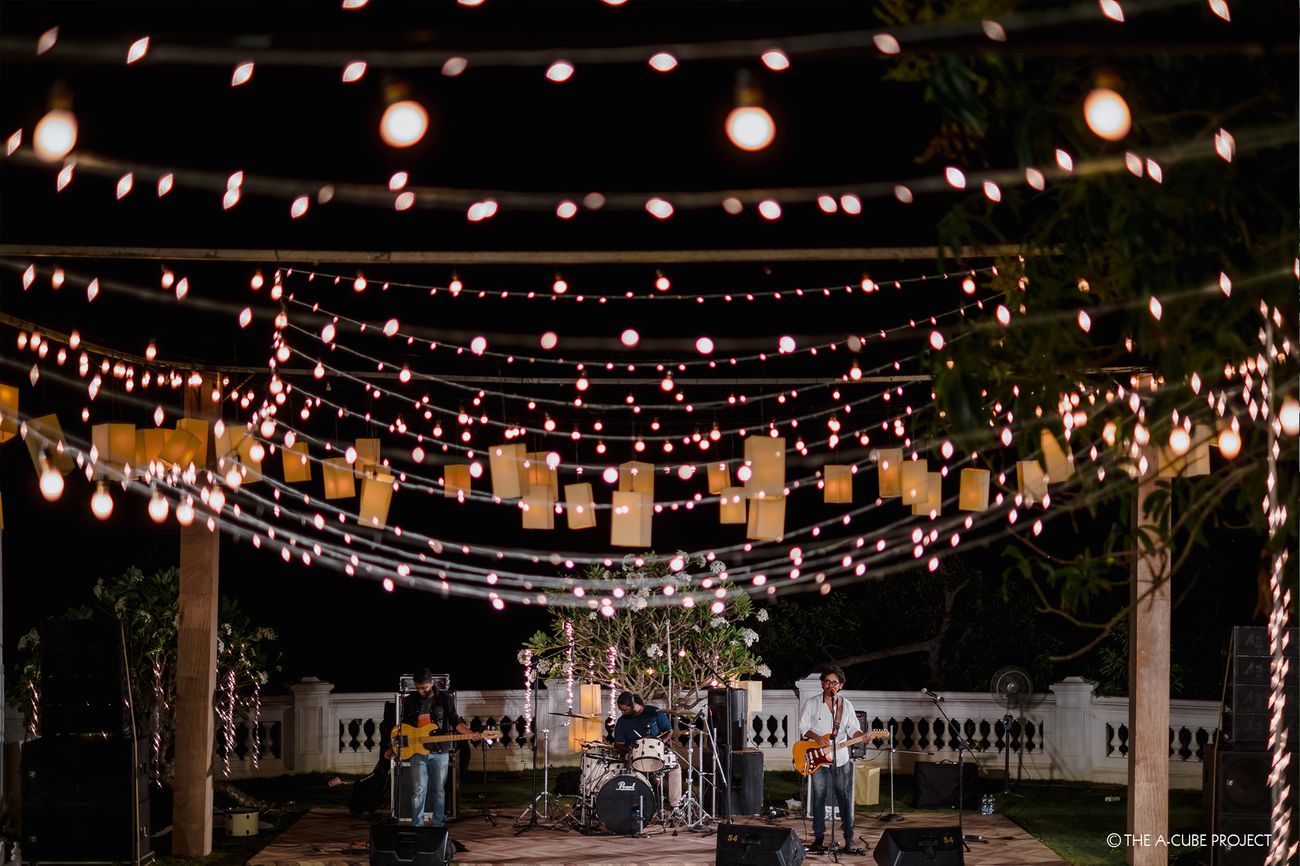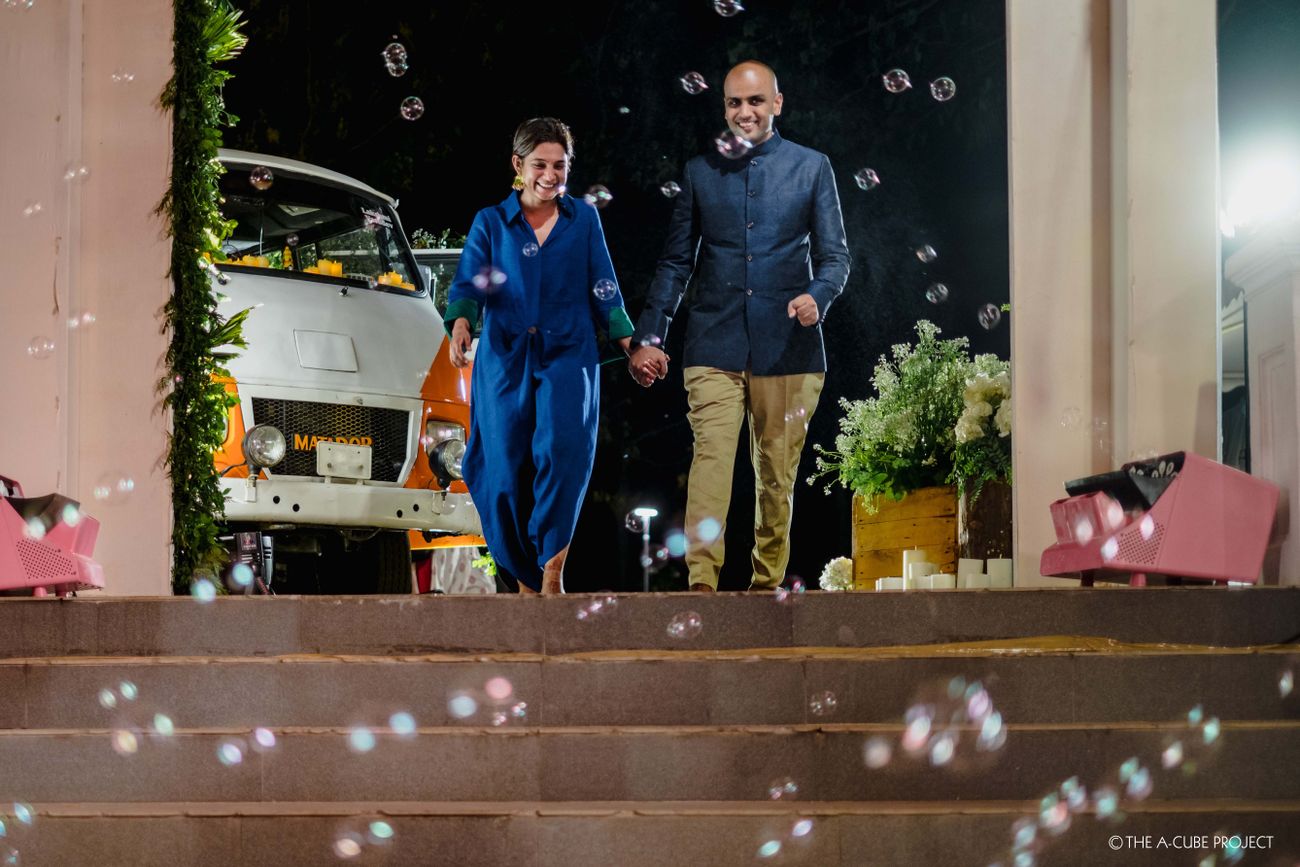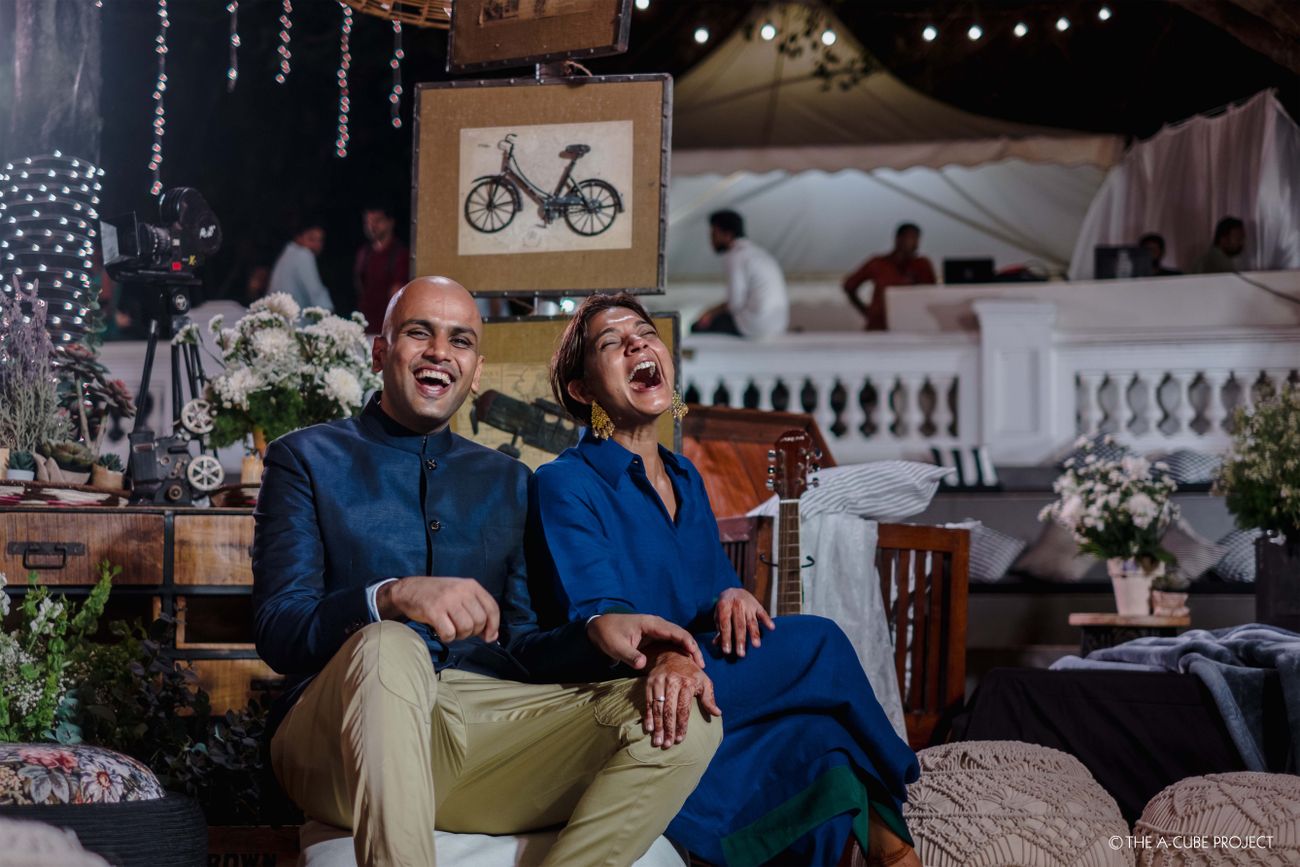 From The Decorators: 
Both Nisha & Gaurav are in their thirties and it was a refreshing change to see them wholly involved in the decision making for their wedding, which was almost a year in the making, without any parental involvement. What also stood out in their 2 day fusion North South destination wedding was that they had an Arya Samajh wedding ceremony on day 1 itself, followed by the Sangeet, leaving day 2 for all their family and friends to relax and celebrate. Their warm and down to earth personalities were perfectly captured and celebrated during the course of their 2 day wedding.
Vendors: Venue: The Raviz Kovalam; Decor, design concept, styling & planning: The A-Cube Project★ 4.9 ; Styling, props & rentals by: House Of A-Cube; Production: The Wedding Factory★ 4.9 ; Hospitality & Logistics: Seed Events; Photography: Nikhil Shastri★ 5 , Magic Motion Media★ 4.5 & Ben; Bartenders: The Wedding Bartenders