Getting Married Soon? Here Are 10 Things You Should Get For Your Mom & Dad To Show Your Love For Them
BY Soha | 14 Jan, 2019 | 9727 views | 5 min read
Getting married soon? We know the last couple of months (or hey maybe an entire year or more) must have been about you. Don't you think you should pause for a moment and appreciate your parents for everything that they have been doing for you? Well, your wedding is going to be a roller coaster for them as well, and they deserve every bit of appreciation that you can give them! We suggest leaving not just memories, but something more for your parents! Here are 10 thing that can be on your list!
 A Weekend Escape
The wedding would be hard not just on you, but also your parents. Think of all the mental, emotional, and physical stress- hmph! A vacation would be the perfect stress reliever! Now that your parents are done fulfilling their duties,  running around for your wedding, its time they give attention to themselves. Book them tickets to a place they had always wanted to visit, or an experience that you know they would enjoy! 
 Spa Vouchers To Help Them Unwind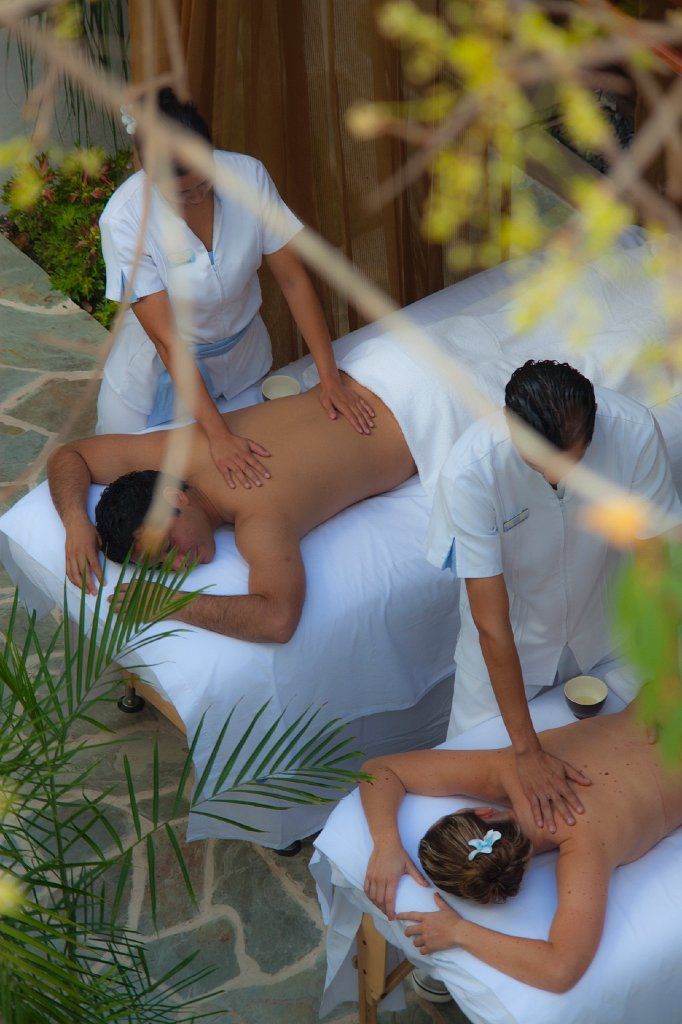 Especially on a vacation, hell yes!! Who doesn't enjoy a pre-planned trip with some 'Me-time'? Booking them a spa appointment on their trip, or even in their city is the quickest way to have someone take care of them, especially now that you are not going to be home to do it yourself. 
Sign Them Up For Something They Have Always Wanted To Do
 

 

 

View this post on Instagram
Does your Dad keep telling you how he played a musical instrument in his childhood? Or do you keep hearing your Mom regretting not having learnt a dance form in her life? 
Gadgets They They Won't Really Struggle With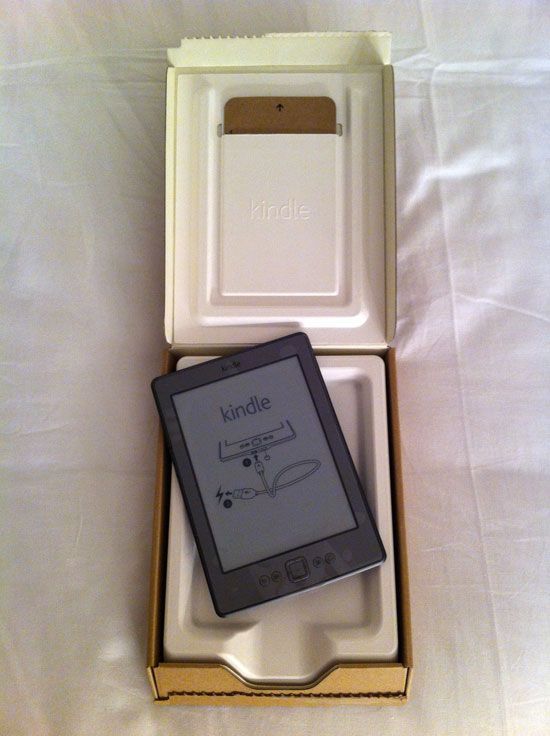 Tech lovers take note! Who likes to sit around in silence? You can get your parents a wireless Bluetooth portable speaker that they can use at get-togethers or even when it's just the two of them. Just connect it to their phones or iPads so all they have to do is press 'Play' and have a little party of their own.  Or how about a fully loaded Kindle with e-books by authors that they have always loved? Functional + thoughtful!
How About Recreating One Of Their Wedding Pictures?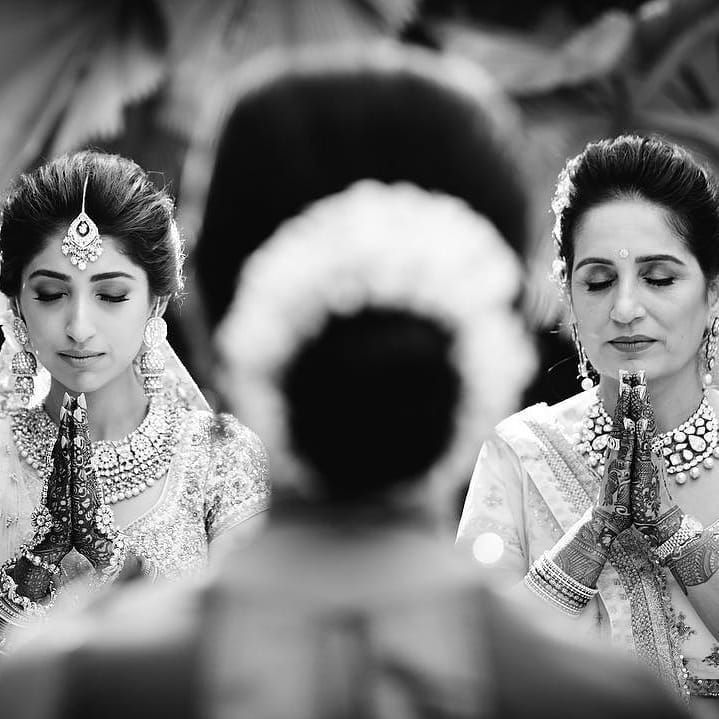 We know you have scanned through their wedding album time and again all these years. Haven't we all? How about recreating your favorite picture from their wedding, at your own? This way, they will get to live their special moment at your special day.
A Heartfelt Thank You Letter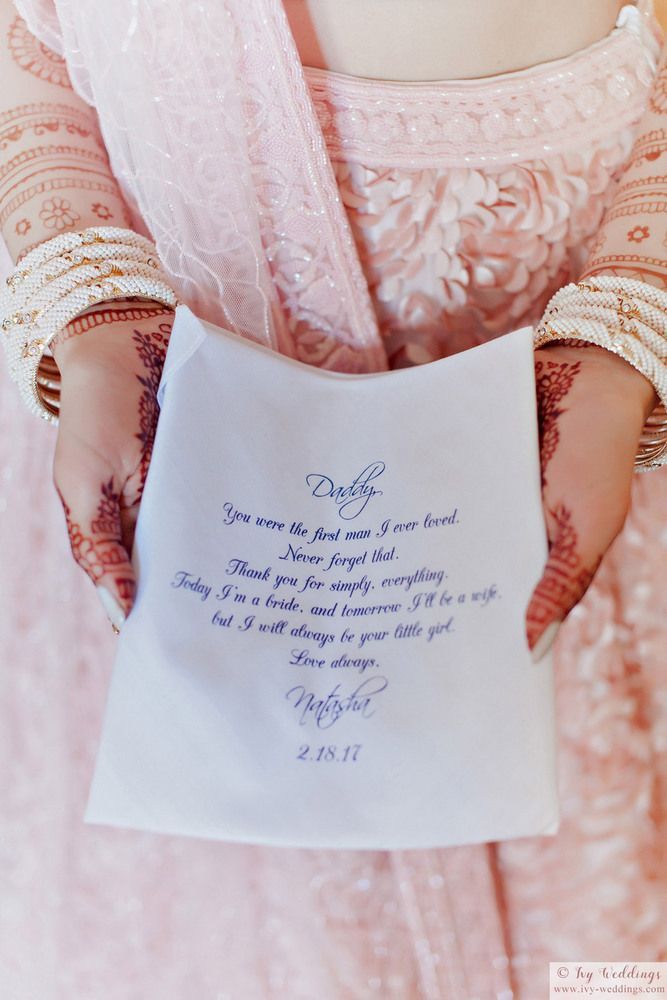 From Sandeep & Natasha's wedding
How often do you tell your parents that you love them? Amidst all the shaadi madness, and the rush of emotions, take note that while you'll move on to make a life of your own, it'll be your parents who will struggle with your absence and memories. Take some time off, and write them a thank you letter, straight from your heart. Trust us, this will be the most expensive, and the best gift they will ever get! 
Monogrammed Memorabilia For Remembrance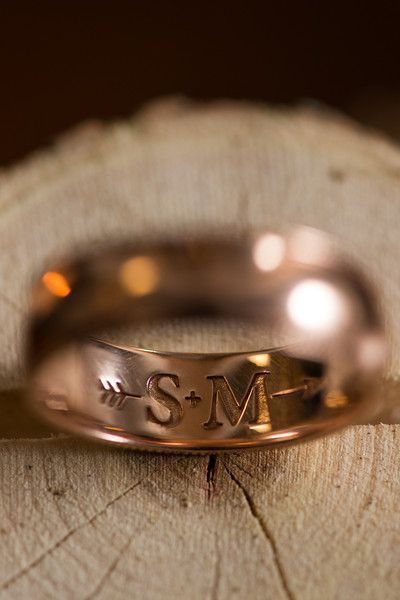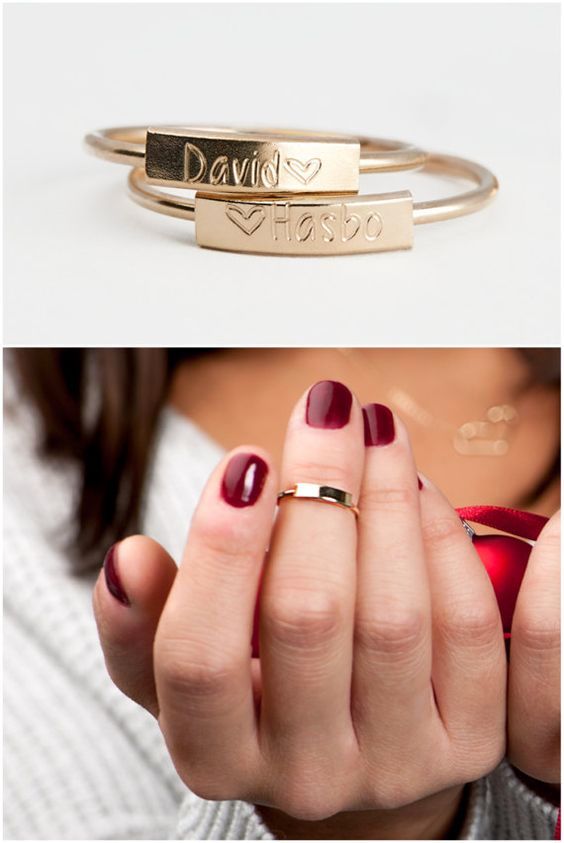 Who doesn't appreciate effort? Get something personalized for your parents- how about something that they can wear at your wedding and even after it, like a watch with a monogram on the dial? All major brands like Gucci, Fossil, Casio and more will let you customize a pair for your parents! You can also get gold rings with something engraved on the band's inside.
A Framed Family Picture From Your Childhood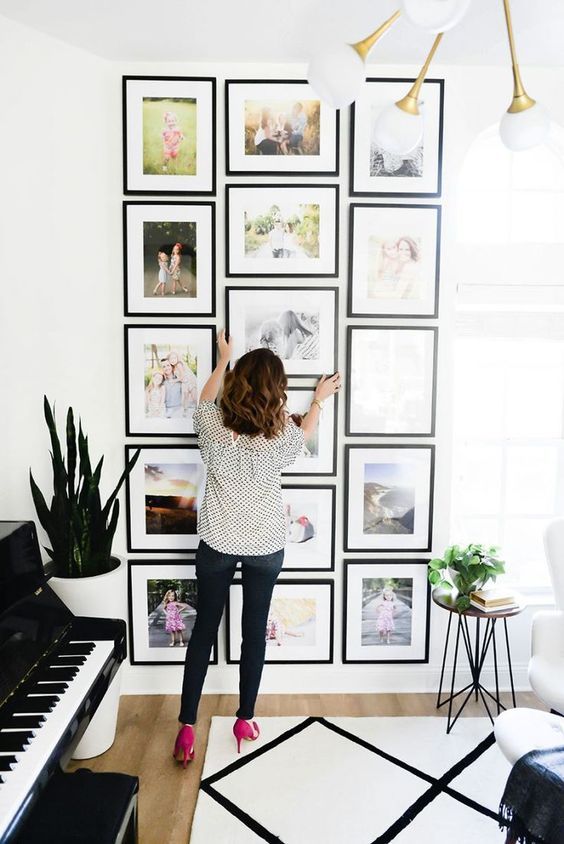 A moment frozen in time then, for your parents to relive every day! Choose a picture that brings back specific memories, like from the first trip that you took together, or once where something interesting happened. This way, every time they will look at it, they will give out a laugh!
Smart Kitchenware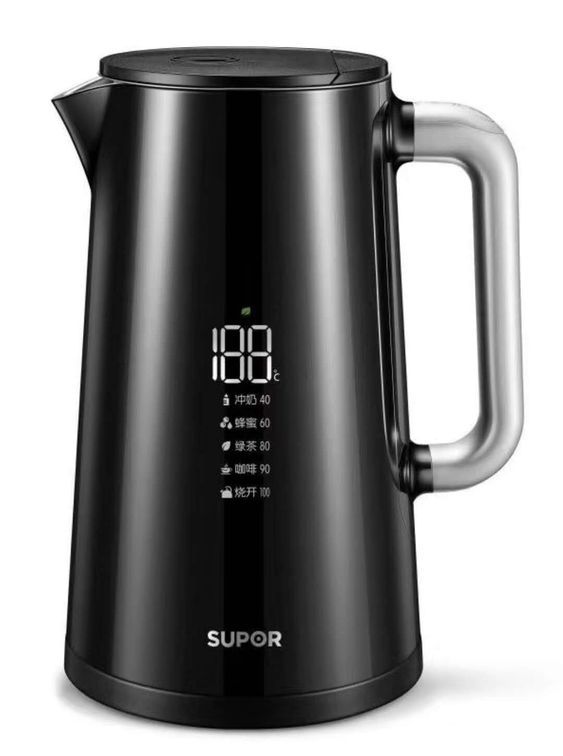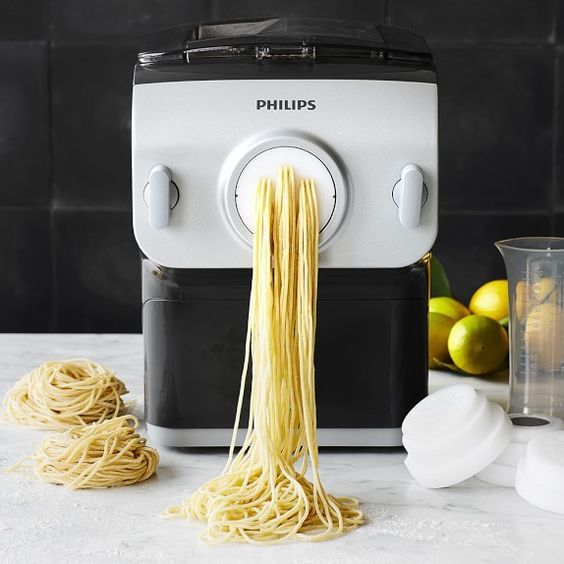 Try reducing their workload and making their life easier by gifting them smart, everyday-use kitchenware like an electric kettle or coffee maker, a grill or a dish-washer. Go one step higher and get a roti-maker so they don't have to spend minutes standing in the kitchen amidst all that heat. 
How About Adopting A Furry Friend?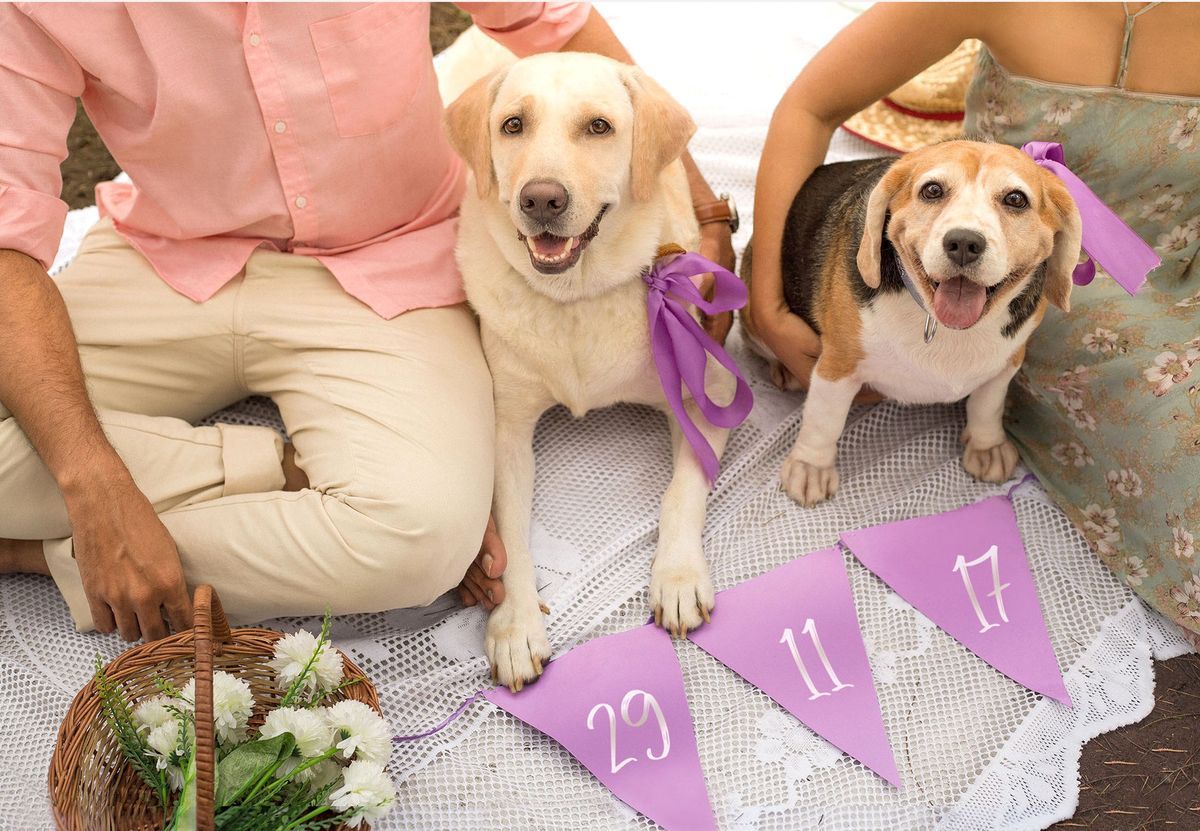 From Kavya Anish's Save-The-Date
Well, this one is a big decision so you need to know (and preferably discuss) if your parents would be up for it! Now that you would be moving out, the house is obviously going to be emptier, and your parents are going to miss you.  You can adopt a pet, and gift them one so they have someone to take care of and snuggle with.
Make sure your parents are comfortable and willing to take care of one, as bringing home a pet is nothing less than taking care of a baby. And hey, while you are at it, grab every supply that your parents are gonna need so they don't have to run around themselves and worry!