Glam Delhi Wedding With Oodles of Fun!
BY Latha Sunadh | 31 May, 2016 | 2040 views | 2 min read
Three different functions and three different ideas - the glam wedding of Amrit and Sukriti is anything but run-of-the-mill. Each and every bit of decor is created with a vision. We love the marigold specs as photo booth and all the fun things the Mehendi came with. And the cocktails were amazing with a glam outlook - the candles, the canopies and the hanging red rose trellis. The wedding of course was so dreamy with peach and pink additions and all this drama was captured by Dipak Studios Wedding Photography★ 4.8 .
Meet Amrit & Sukriti
"We met at a friend's Diwali party in 2013. He was being his 'centre of attention' self and was trying to get his friend drunk (it was also her birthday), I happened to be talking to another friend who was getting her the drinks, in came Amrit and interrupted us! We probably spoke for a minute and he had my attention and apparently I ticked all his boxes. Soon after he crashed a Diwali party or two through some common friends just to get a chance to meet again! So much so that he even threw a party to get my complete attention. (I still had no idea he liked me!)
Then came the turn of convincing the parents after convincing the girl. He honey trapped everyone in my family and his to say yes. On his birthday in 2015 he proposed! He threw an amazing surprise party where everyone was dressed in black and white holding silver balloons while standing in line to form a path that led to him on his knees. We got married on 28th Feb 2016 after a fortnight of celebrations in true Amrit style!" explains Sukriti. 
The Cocktails
The Mehendi
The Wedding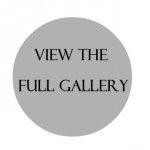 Vendors: Venue: Wedding at Amaara Farms; Cocktails & Mehendi at Private Farm Decor: Cocktails & Mehendi by Harkishan Singh & Jagteshwar Singh of Elements Decor★ 4.9 ; Wedding by Devika Sakhuja★ 5  Bride's Outfits: Cocktails & Wedding by Sabyasachi Groomwear★ 5 ; Mehendi outfit by Janhavi Creations Groom's Outfits: Mehendi outfit by Nine Menswear★ 4.8 ; Wedding outfit by Sabyasachi Groomwear★ 5 ; Cocktails outfit by Karan Moin Jewellery: Wedding & Mehendi jewellery by Janhavi Creations; Cocktails jewellery by Rakyan Catering: Cocktails & Mehendi catering by Saltt Catering★ 5 Wedding catering by CCI Makeup Artist: Sahiba K Anand Invitations: House of Design★ 3.9 and Janhavi Creations Photography & Videography: Dipak Studios Wedding Photography★ 4.8