Glam Thailand Wedding With A Touch Of Style And A Bride In Red!
BY Latha Sunadh | 18 Sep, 2018 | 606 views | 5 min read
Pratik Jain from Ranchi is a Co-founder at Indian Political Action Committee (I-PAC) which works in the political campaigning space. Barbie Jain from Manipur is an initiator of a brand "Kankaad", a start-up in manufacturing wooden Bow-tie and wooden games which is available in social media and retail organisation in Manipur. Both entrepreneurs and activists in their own right, these two had an arranged marriage which turned into a glam destination wedding at Hua Hin. From fireworks to interesting gamcha parties by the pool, there's a lot to take back from this wedding. The venue, Avani Hua Hin Resorts was picturesque while photography by Anoop.Studio  was a winner on all counts. 
Meet Barbie & Pratik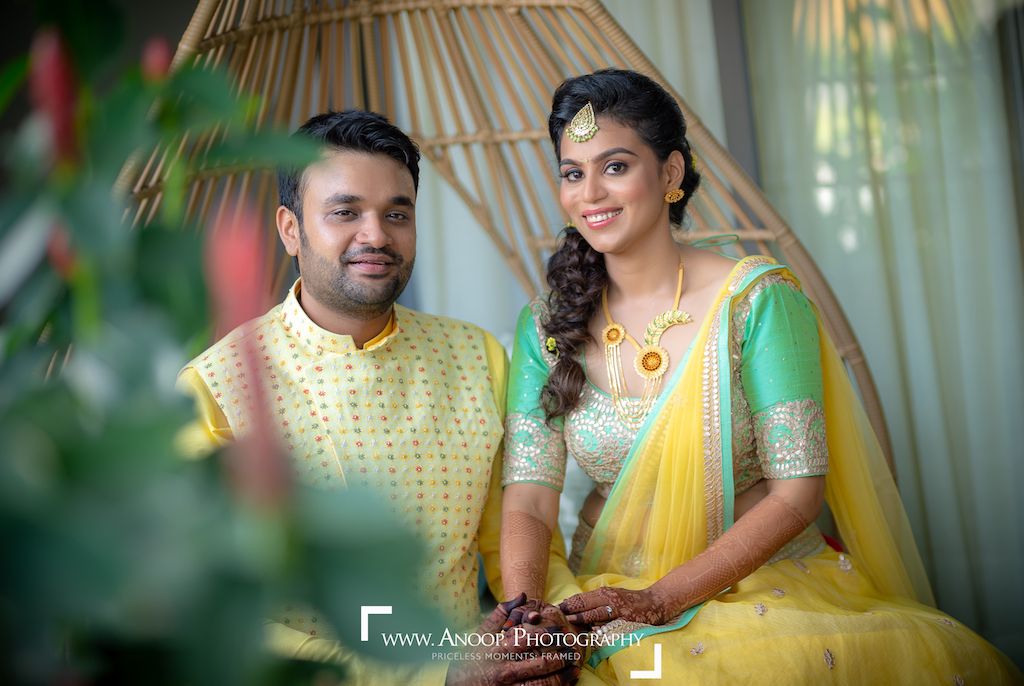 "Our maternal side is from Kolkata and through my relatives, my mother got the rishta. Post enquires and exchange of bio-datas, the families has decided to make both of us meet. We (just the both of us together with no one around) sat at a centre of the Café and spoke to each other for couple of hours. It was a casual meet where both of us were just wanting to know each other and our personalities, likes, dislikes and form a perception along with the information provided by our families.

It wasn't easy to make a lifelong decision in just a meet, we decided to meet later in the evening for a dinner alone so we could get to know each other more on the personal level. This is when we had our inner voice saying, "Yes!". 
After making calculative decision, We had informed our family that we were ready to get married to each other on the next day," says Barbie. 
The Mehendi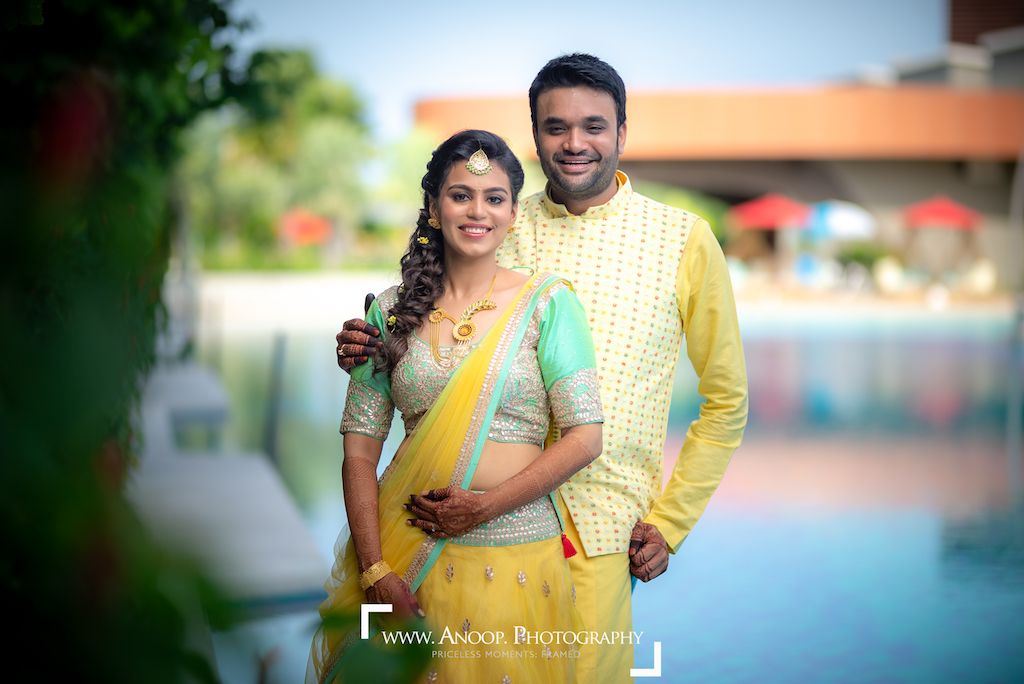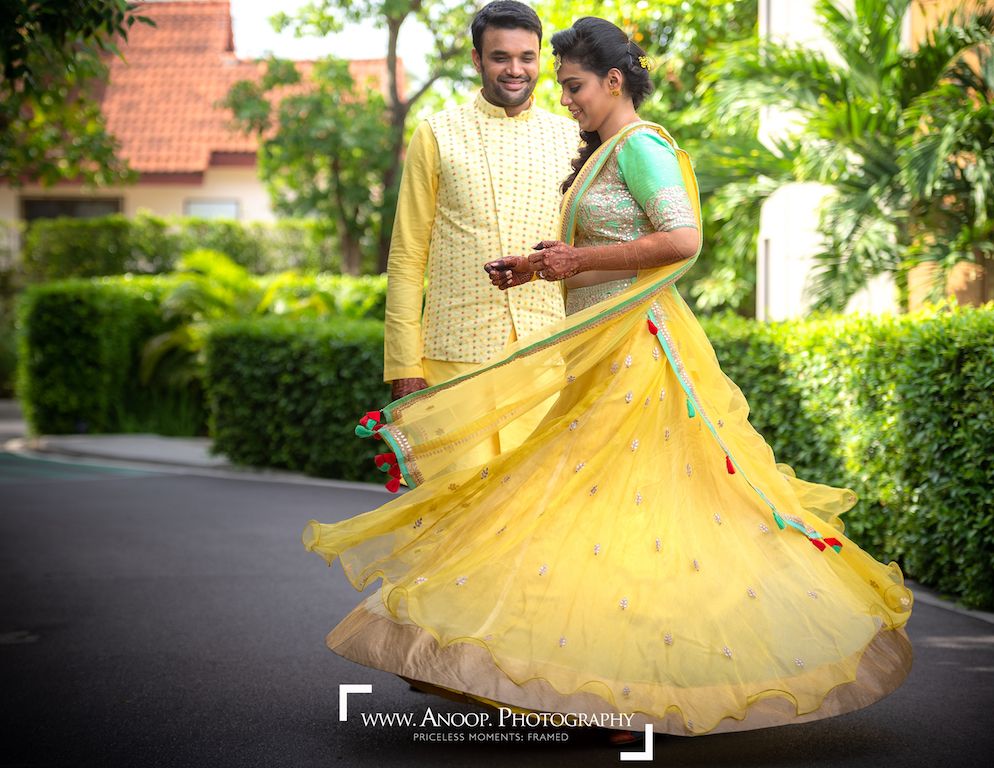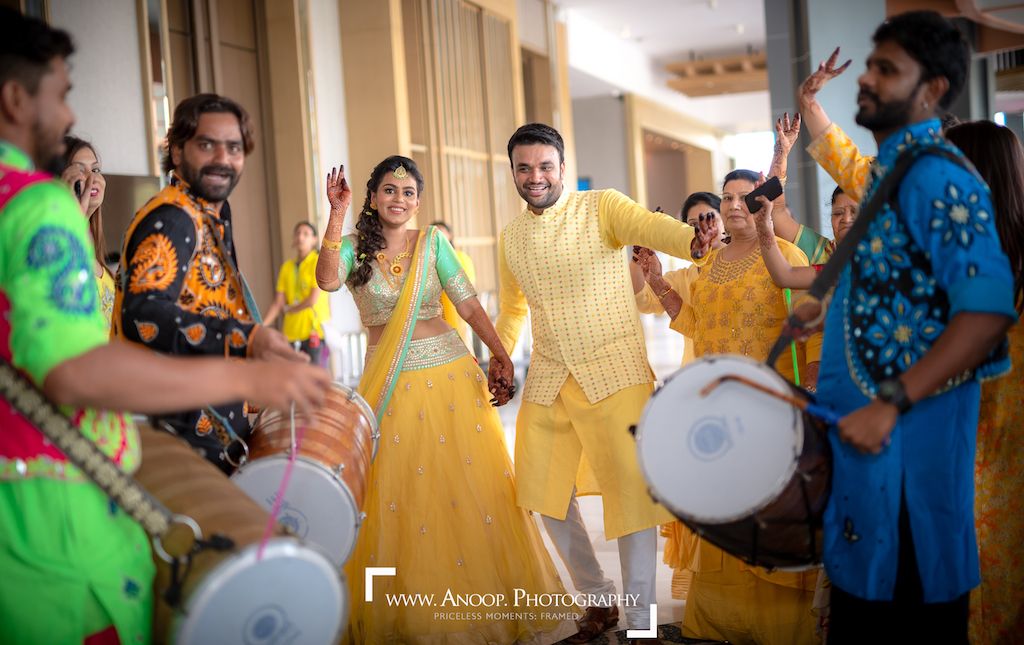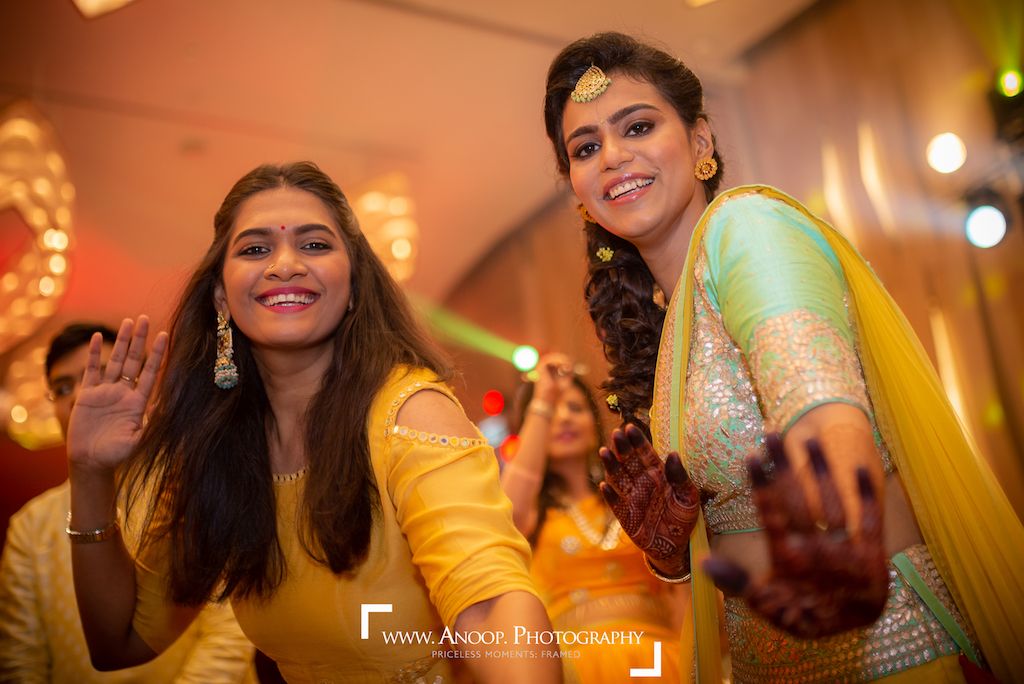 The Cocktails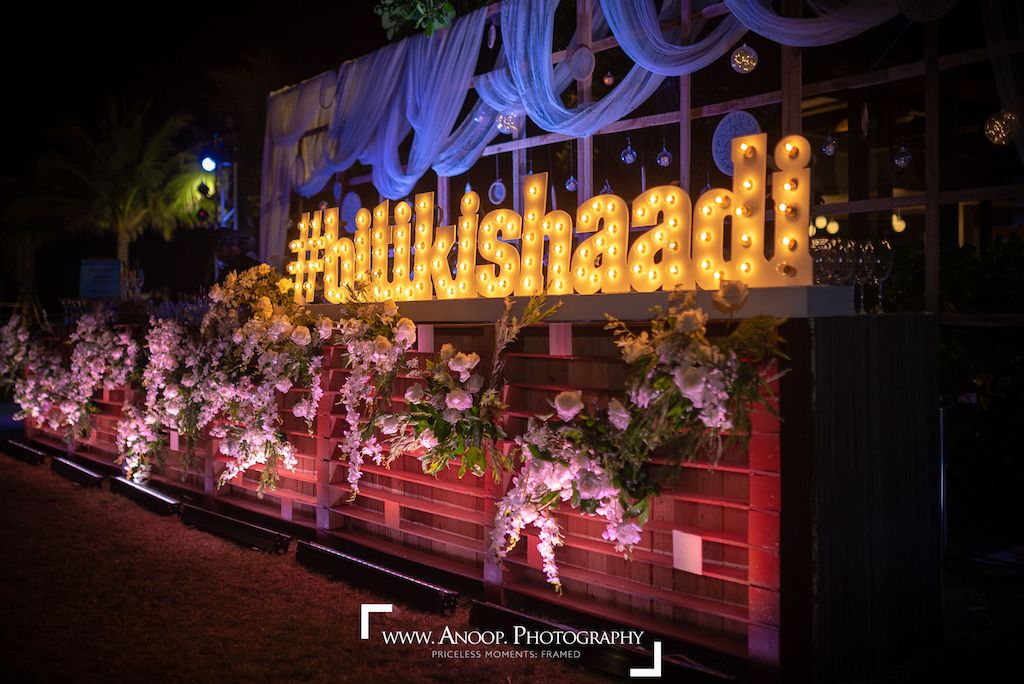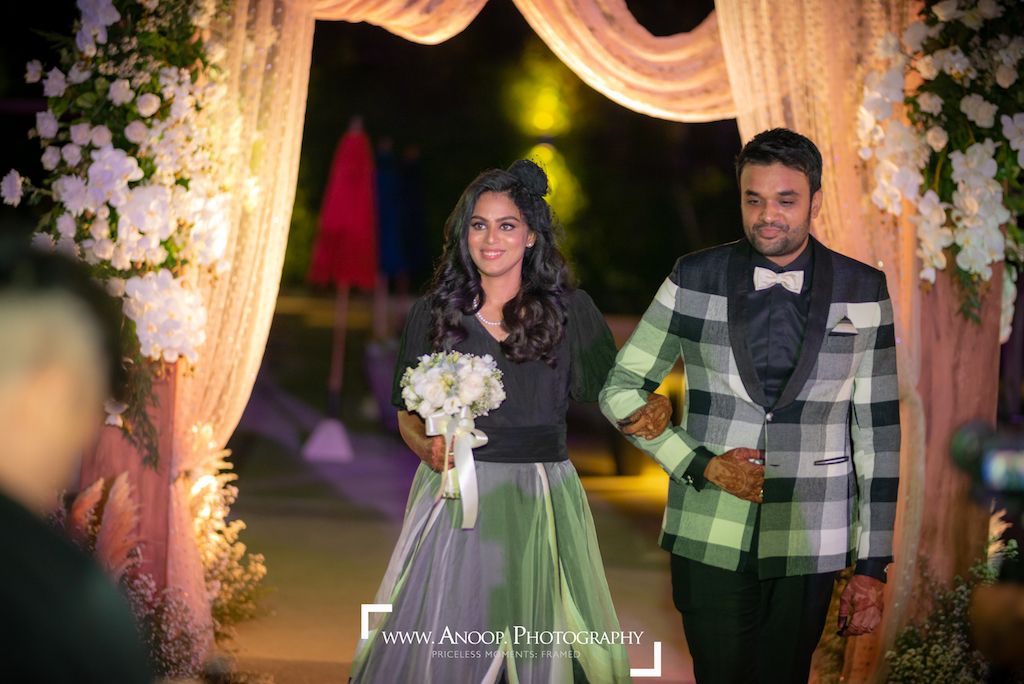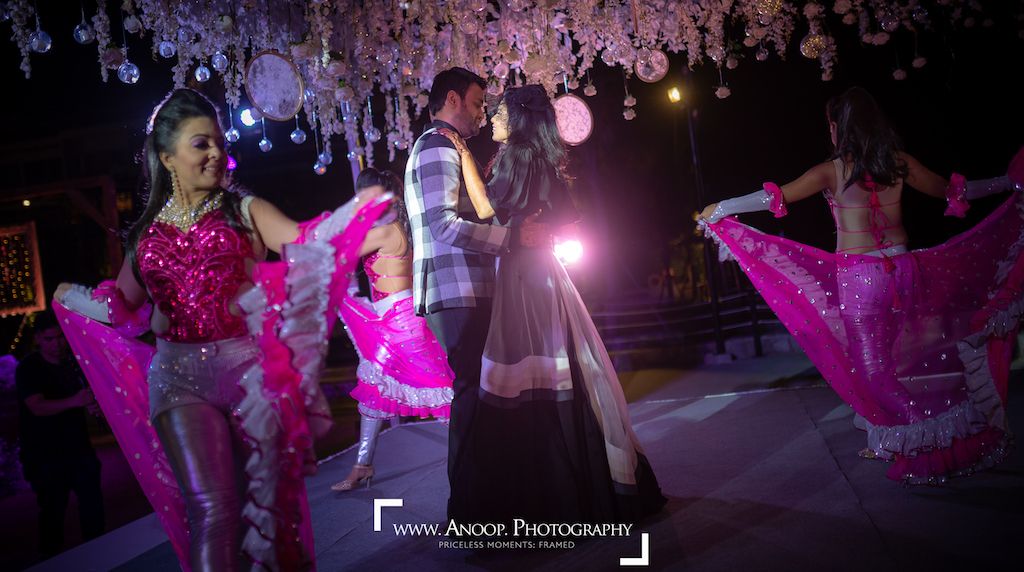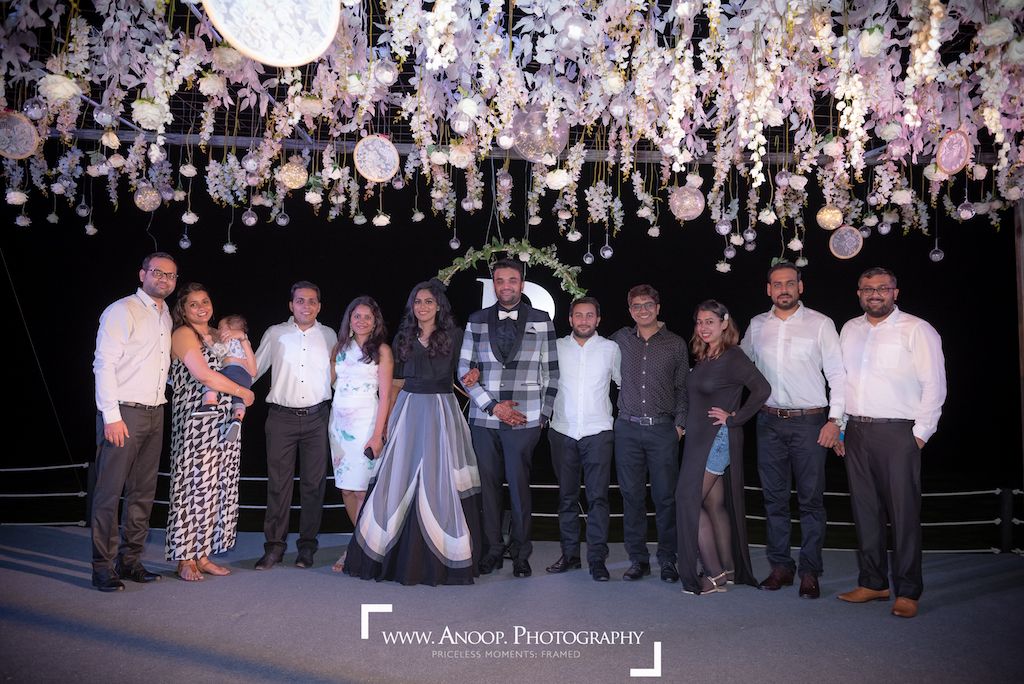 The Pool Party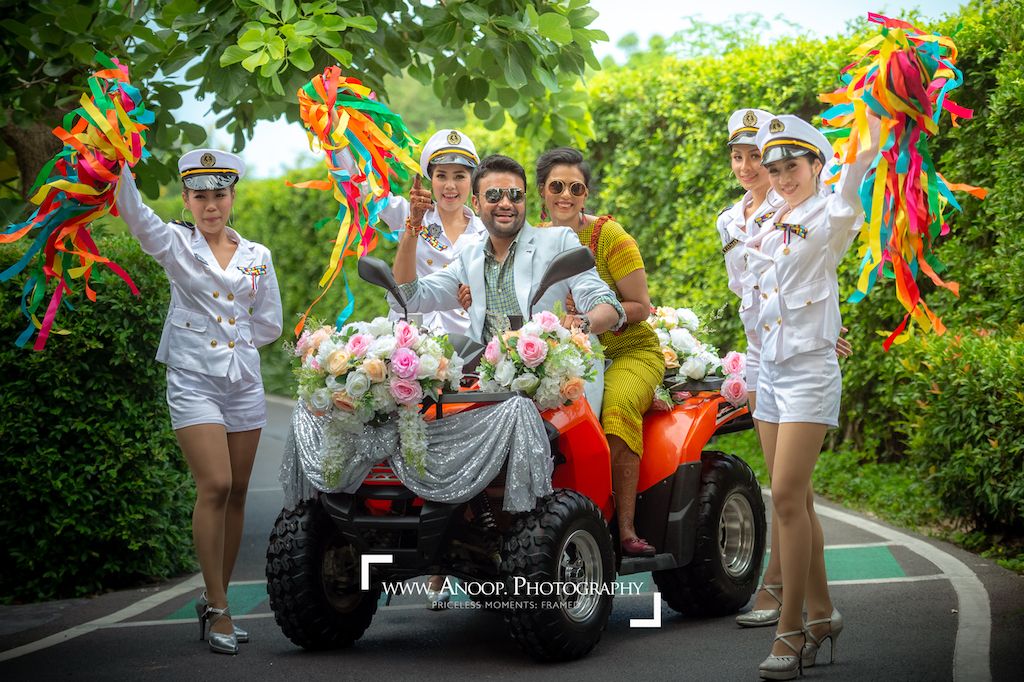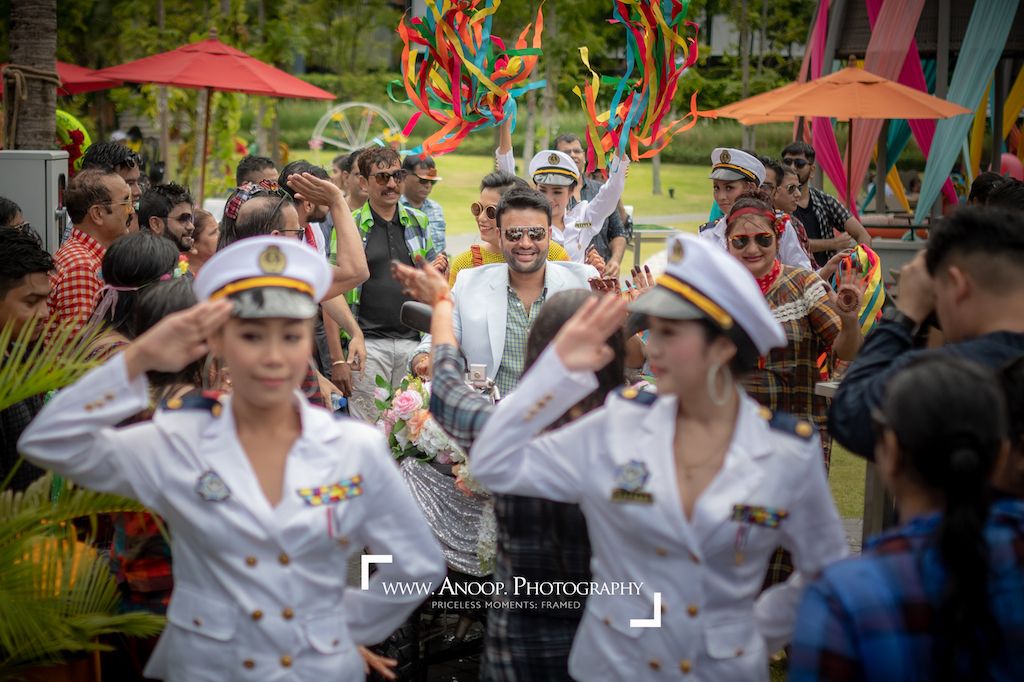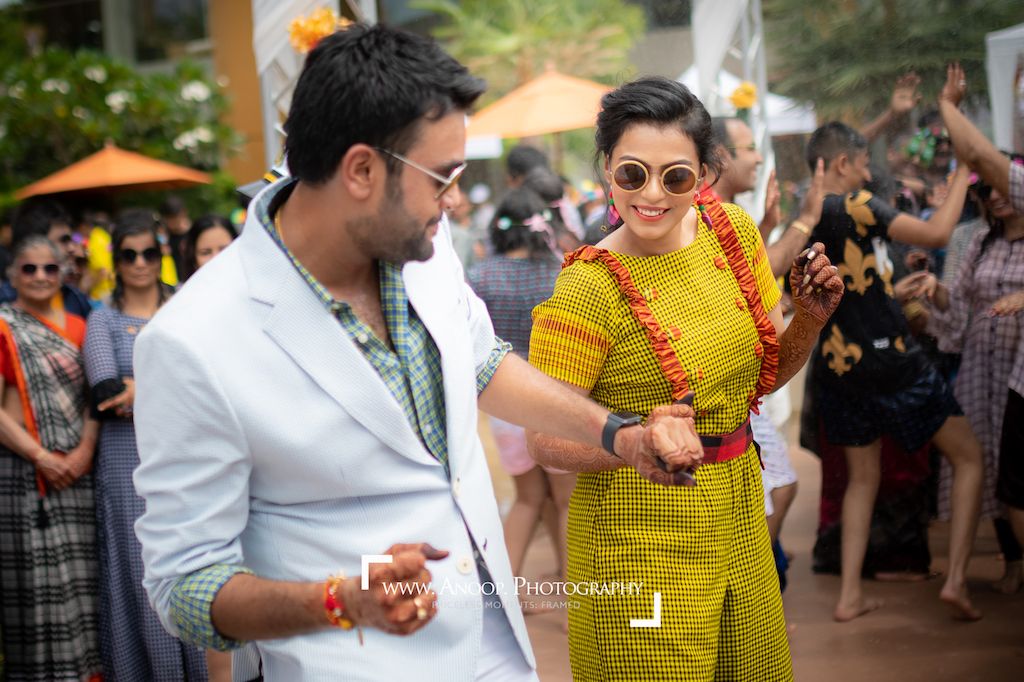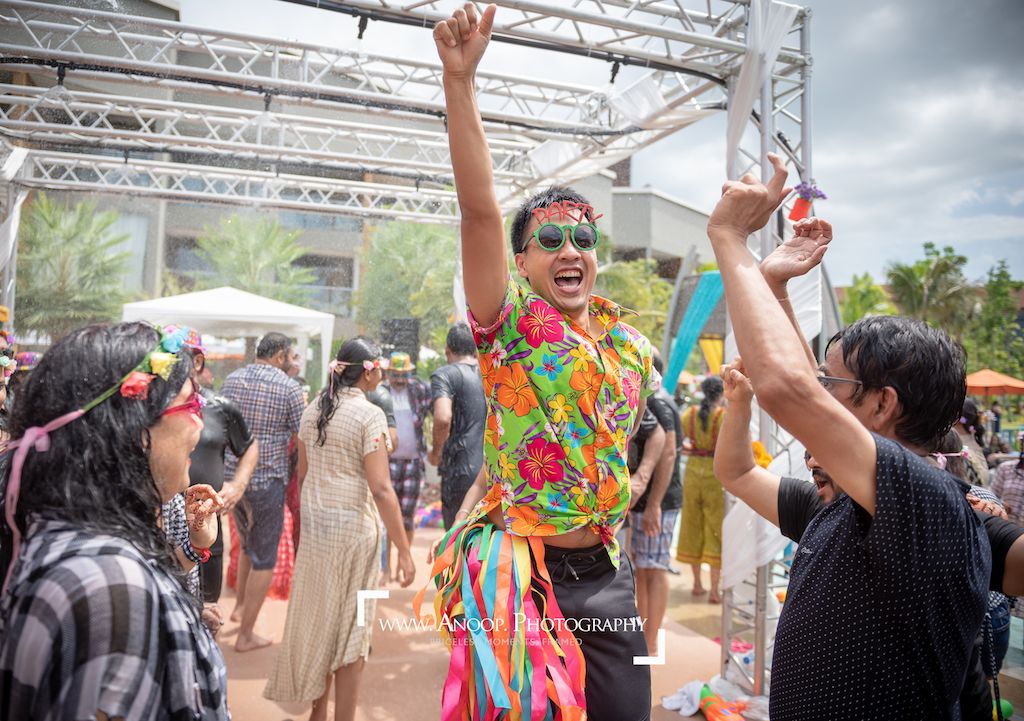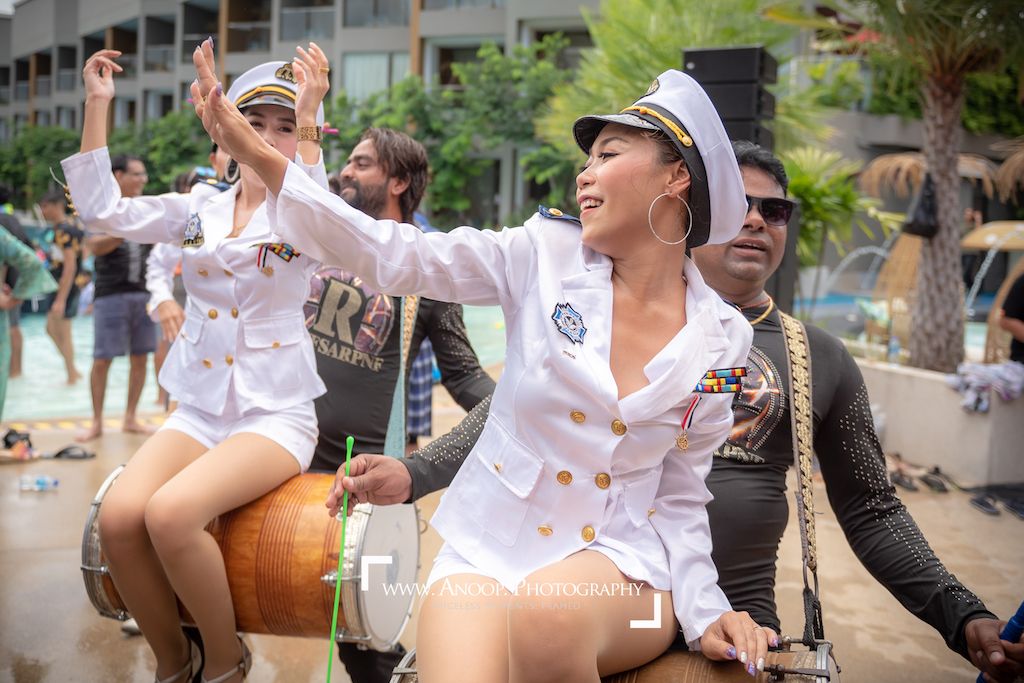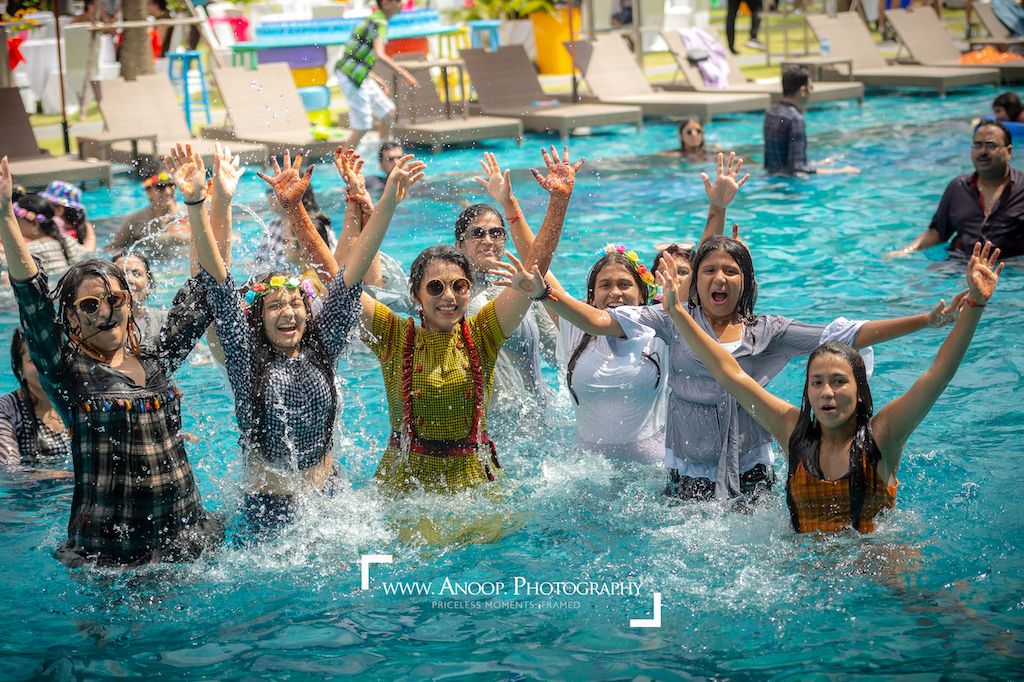 The Sangeet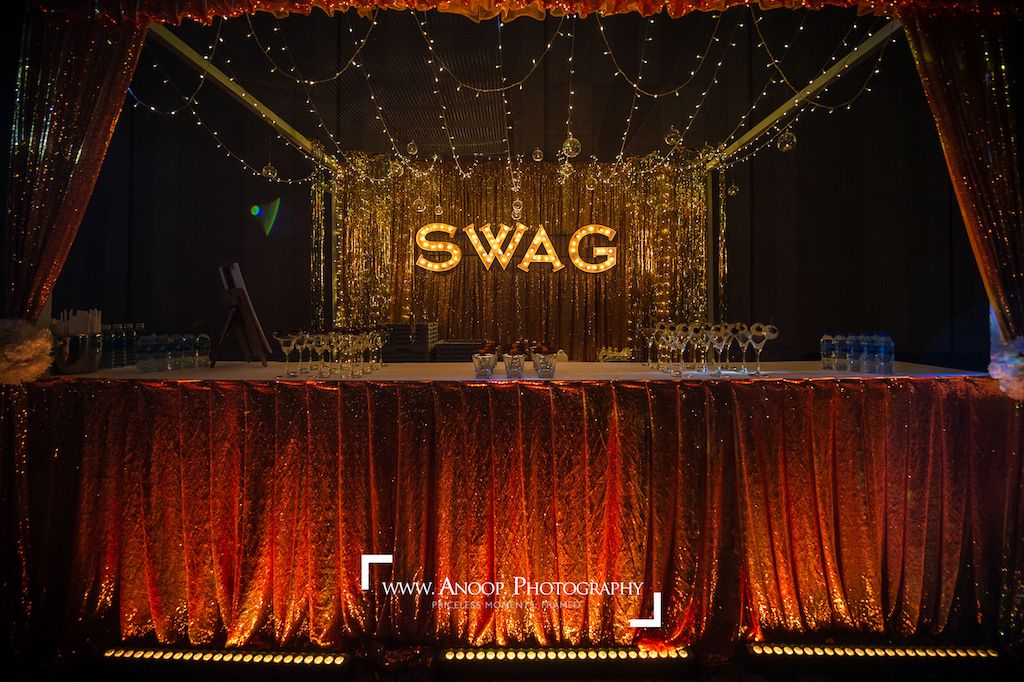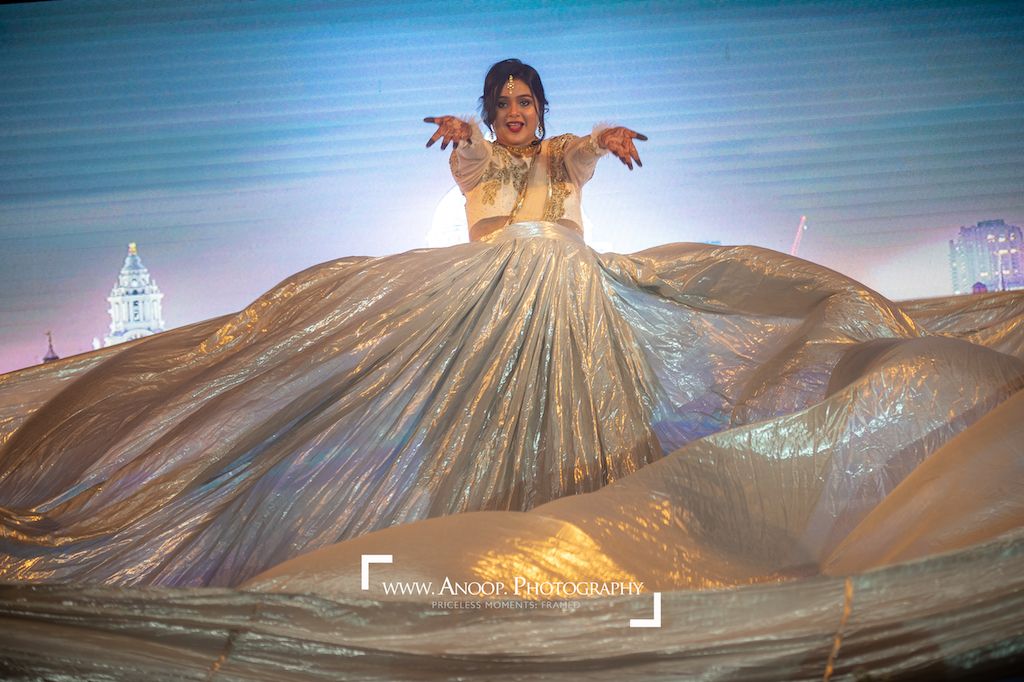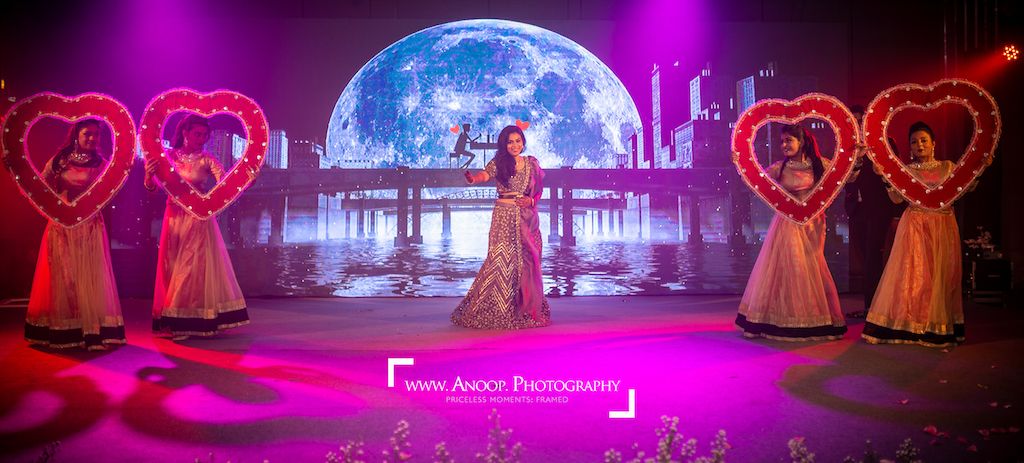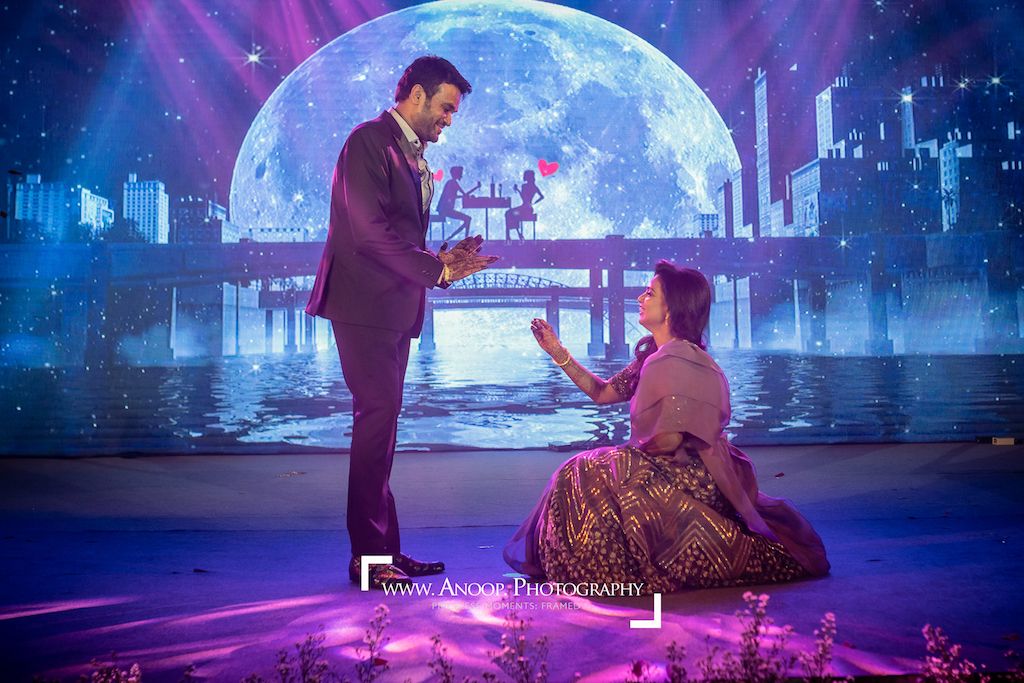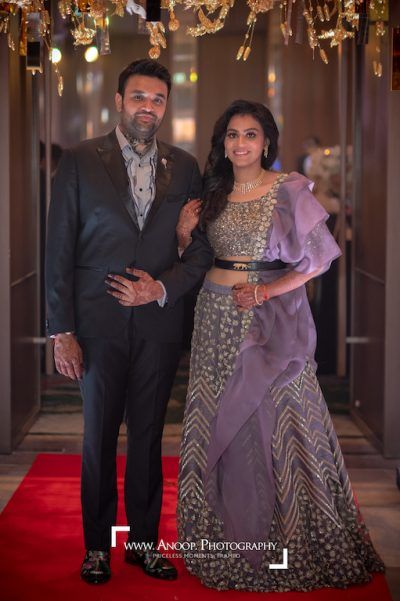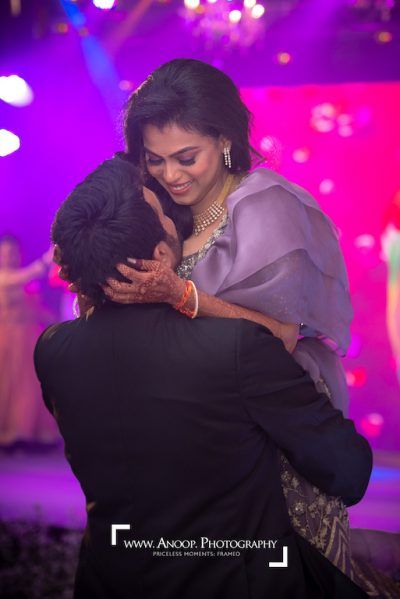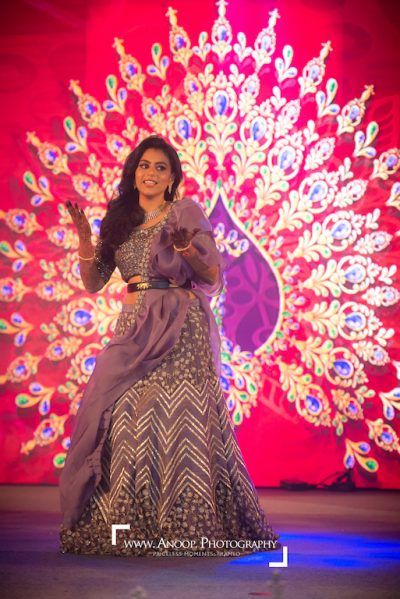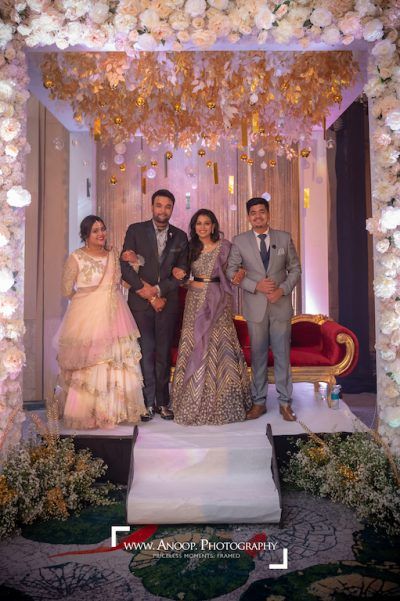 The Wedding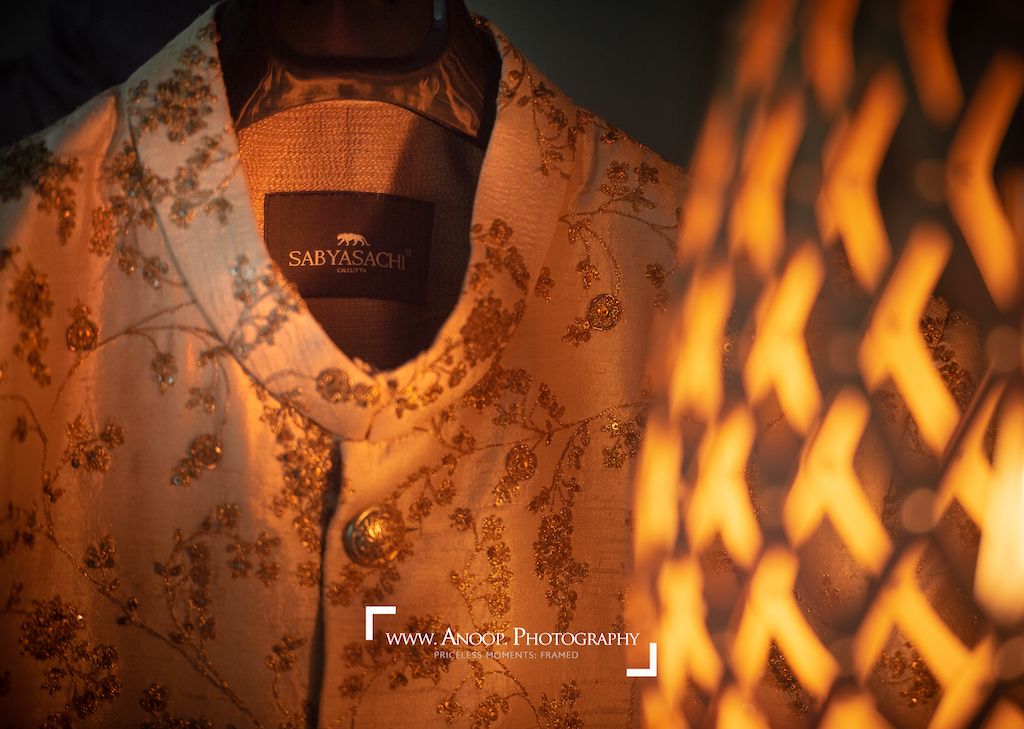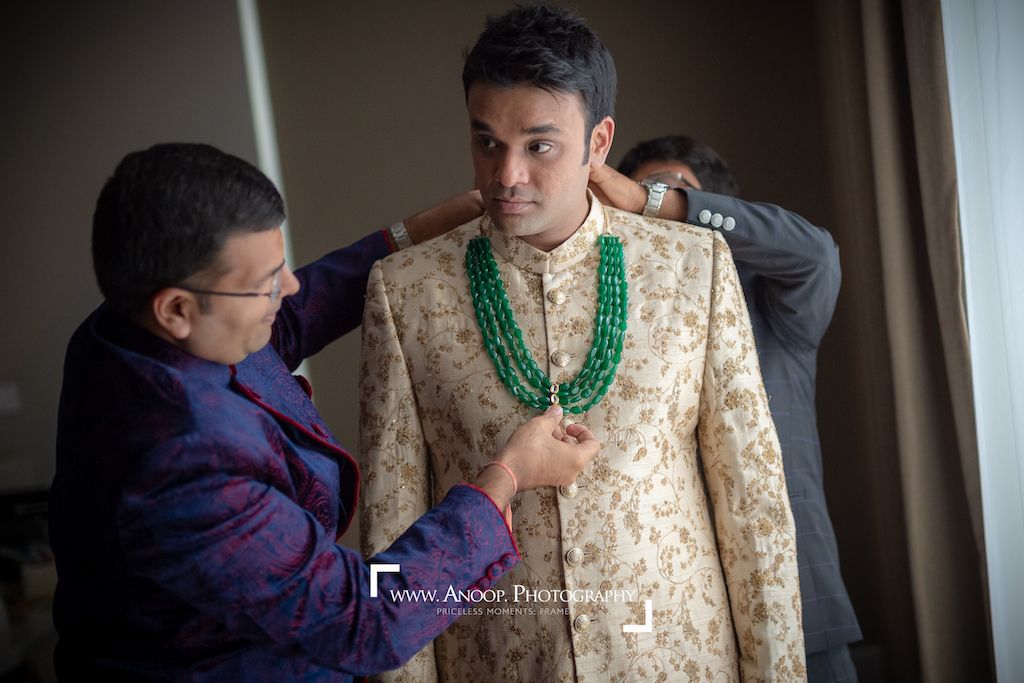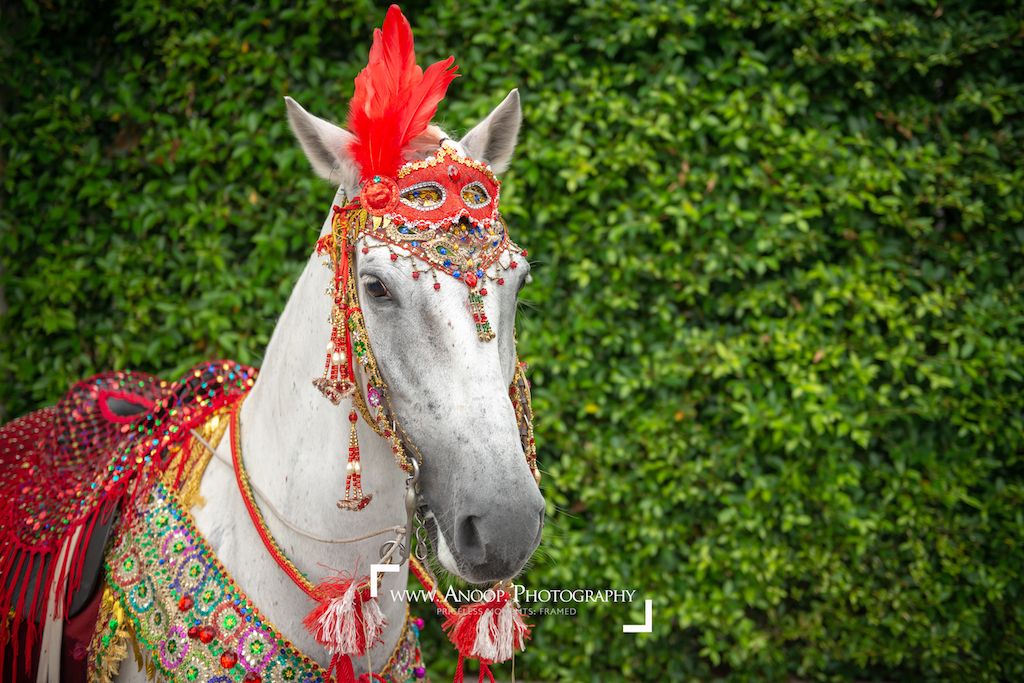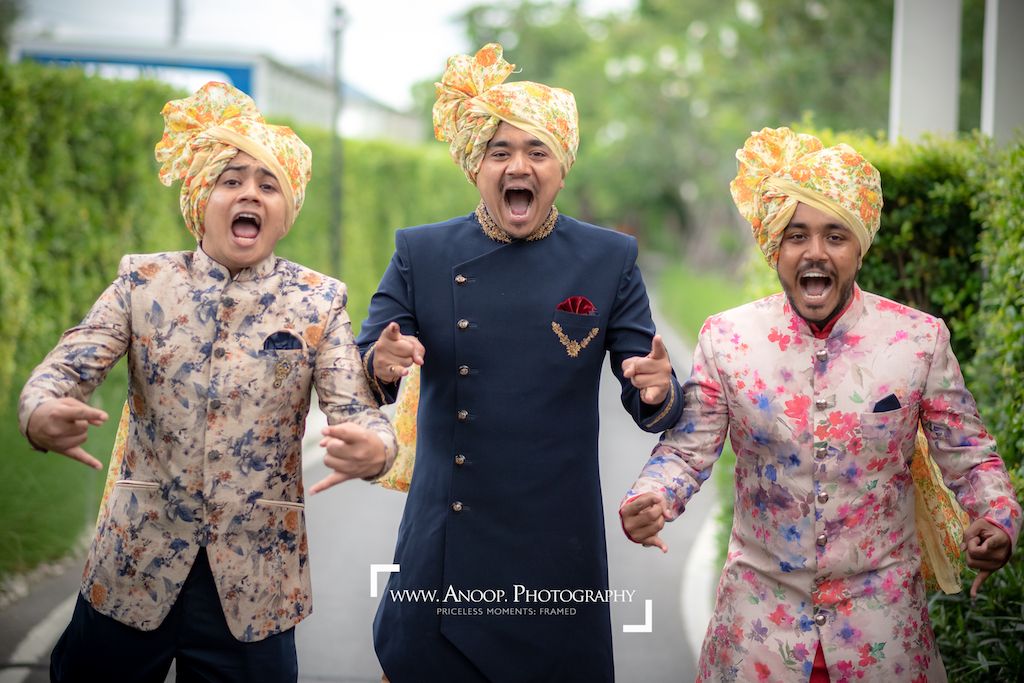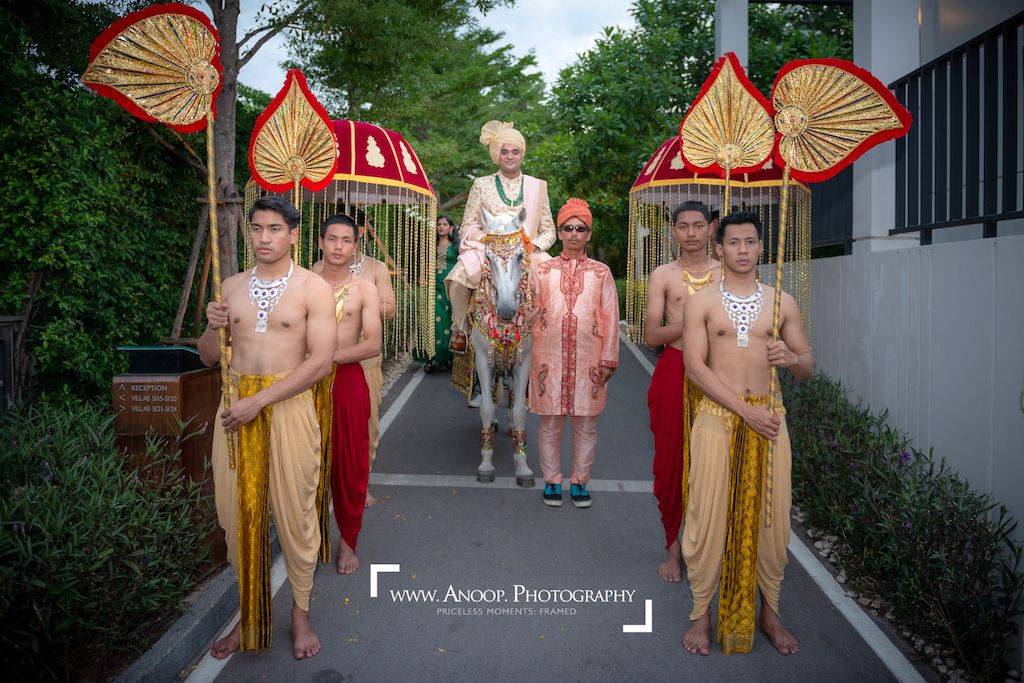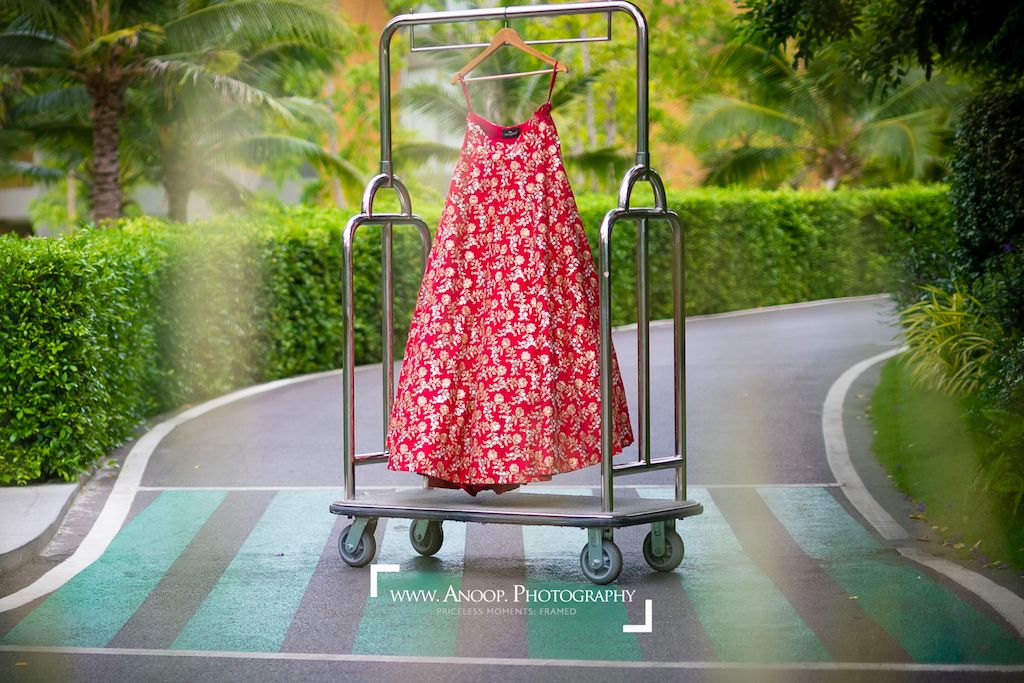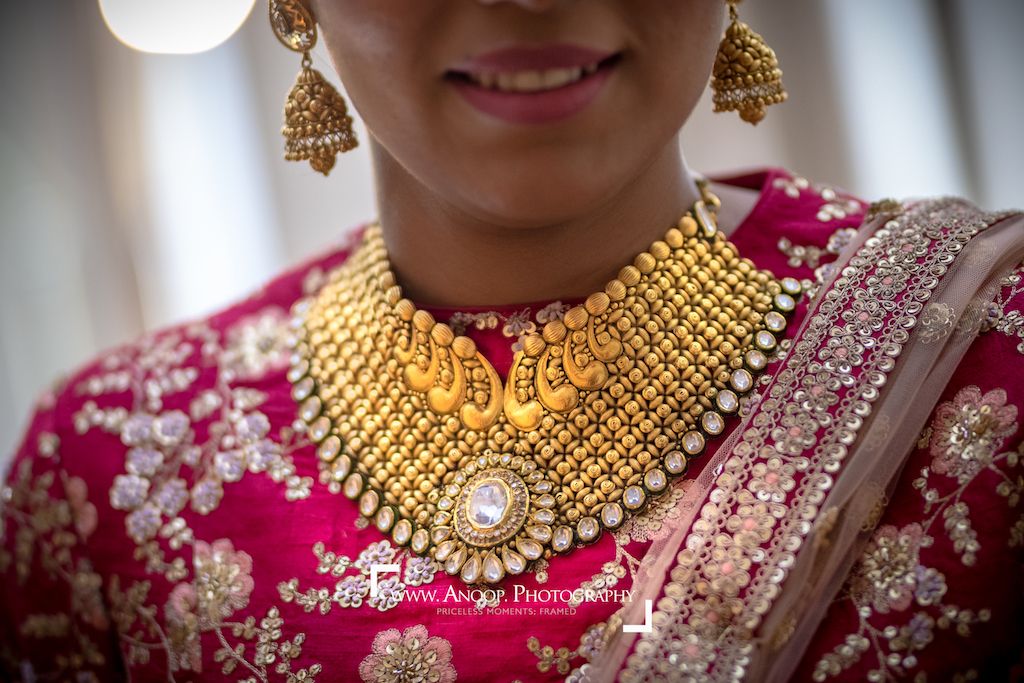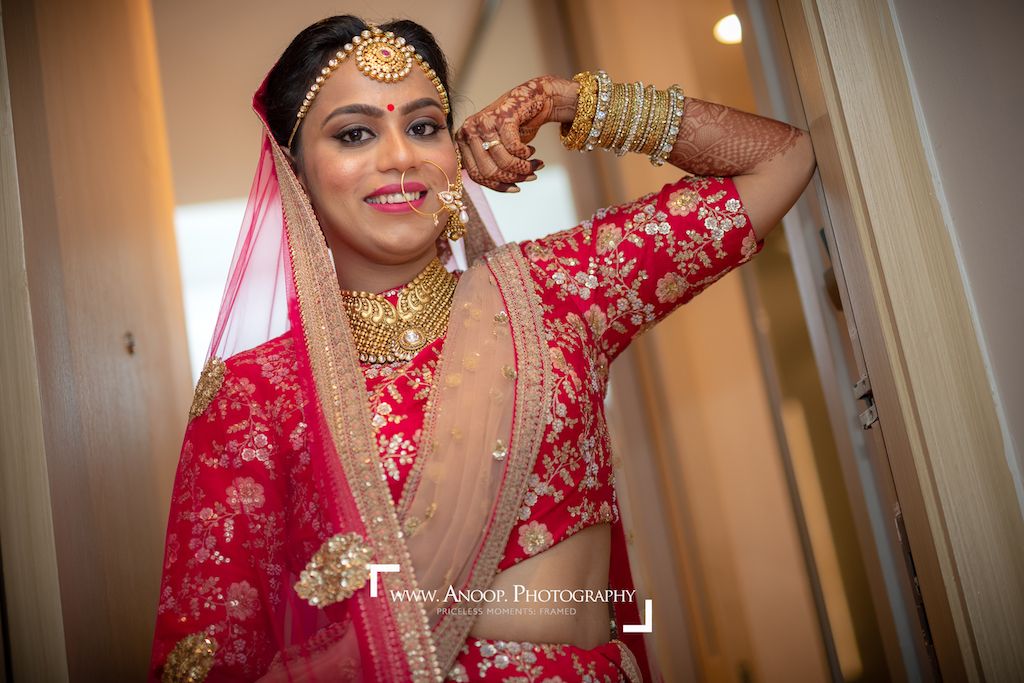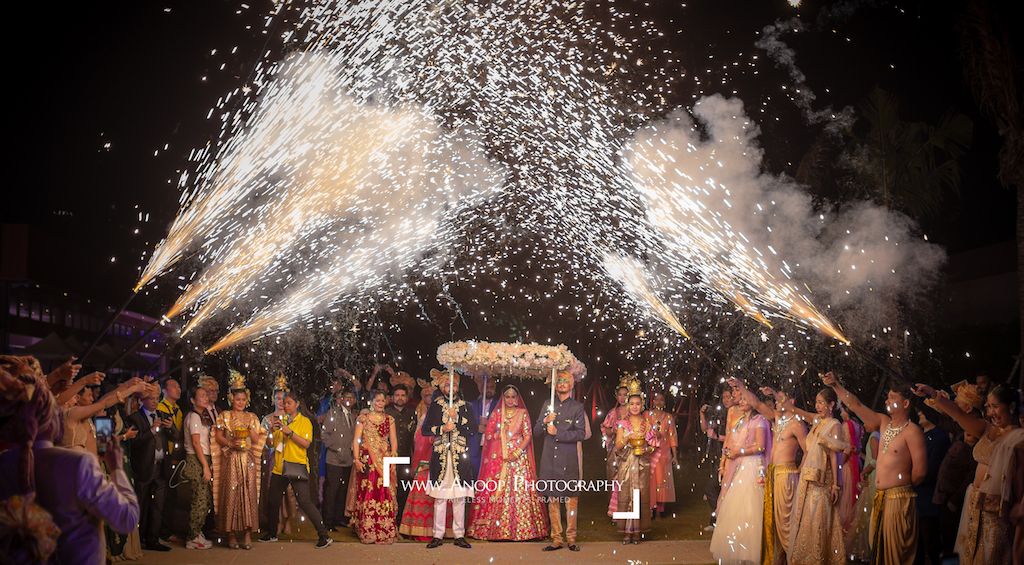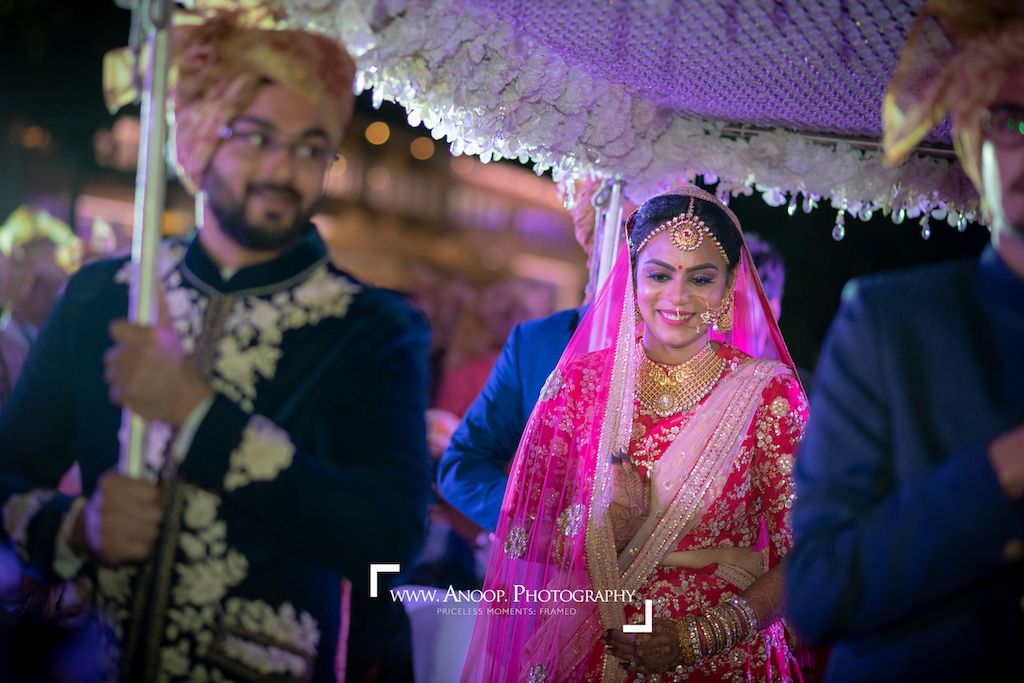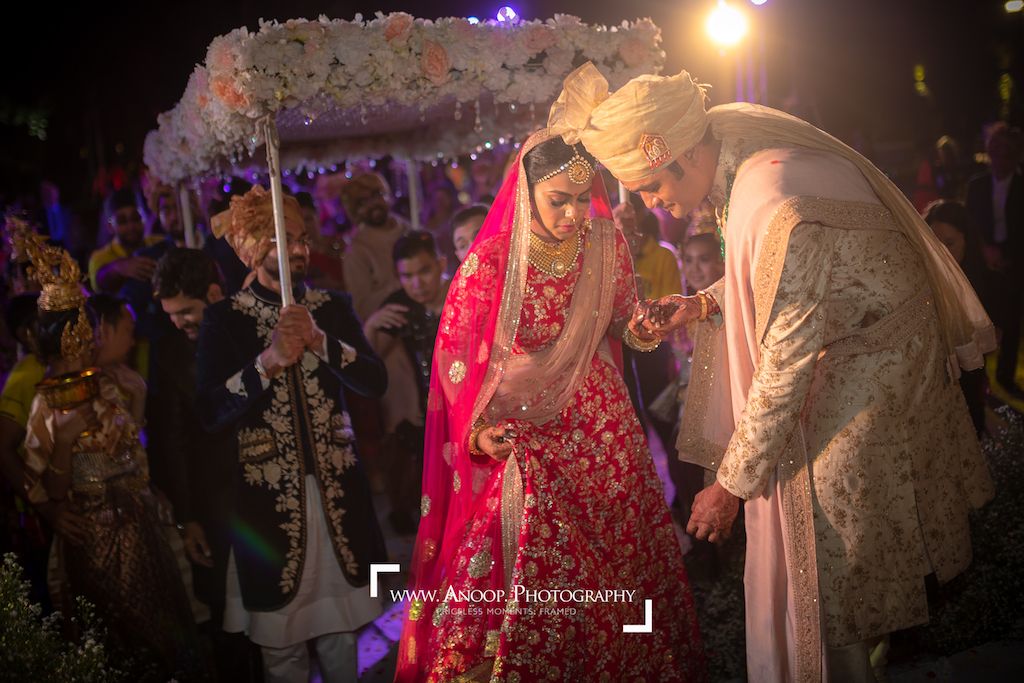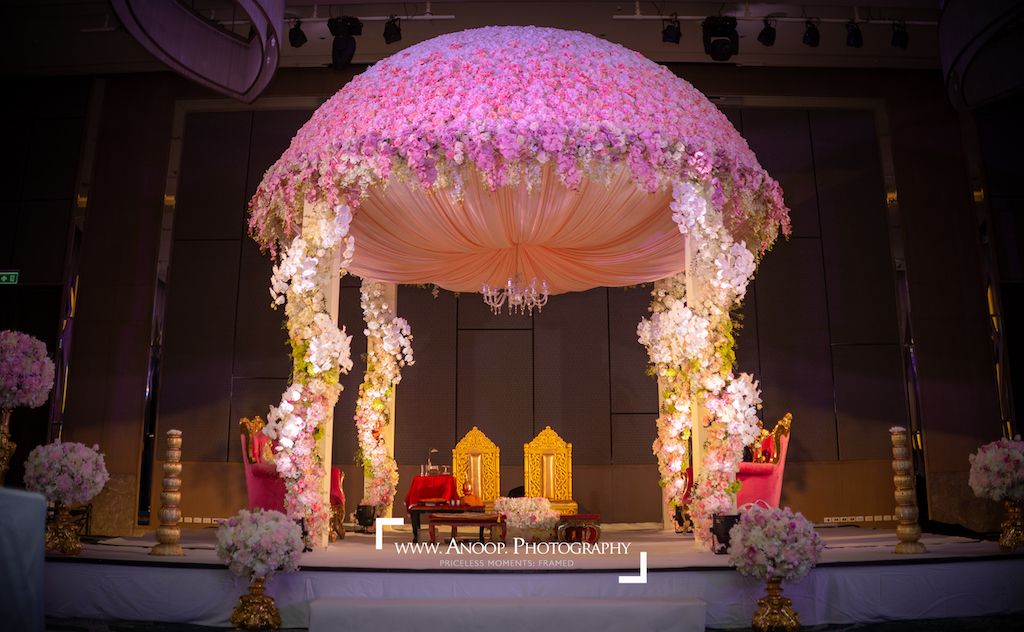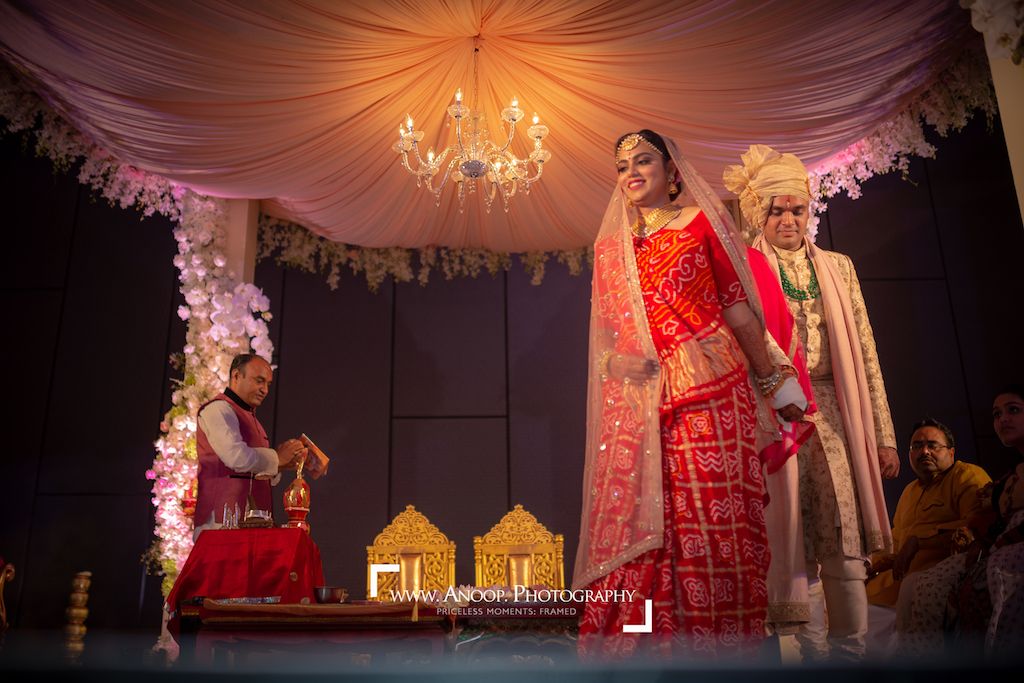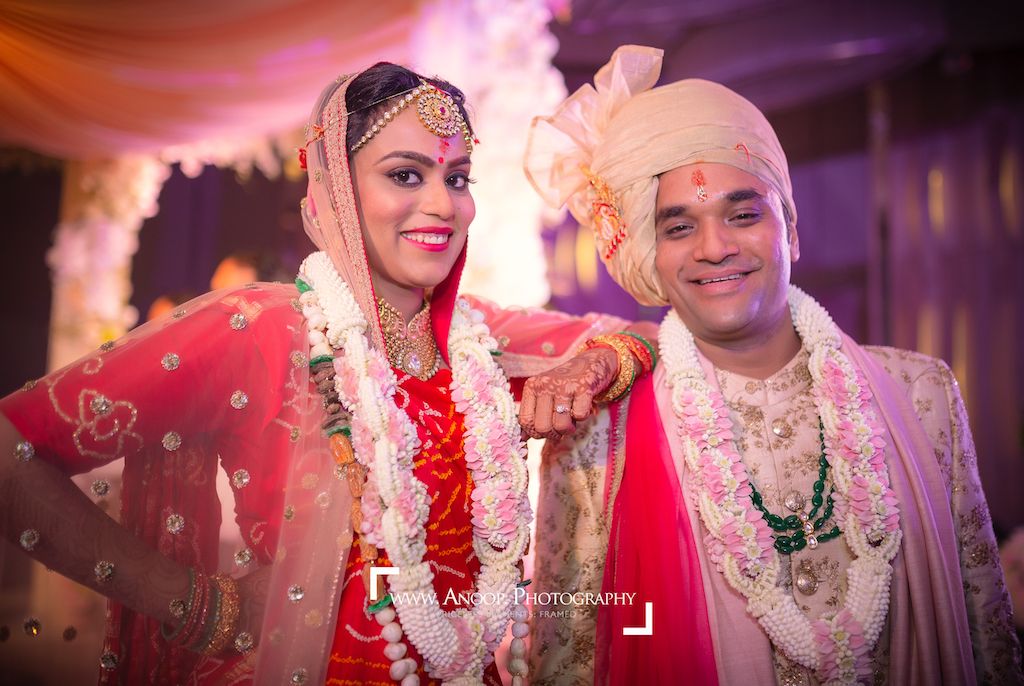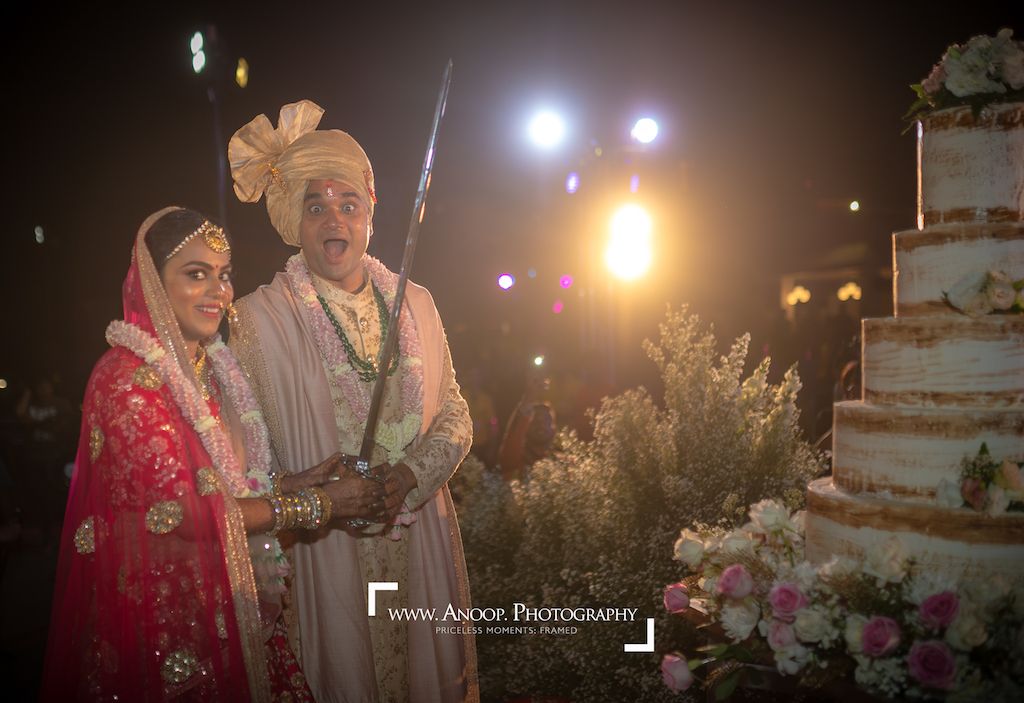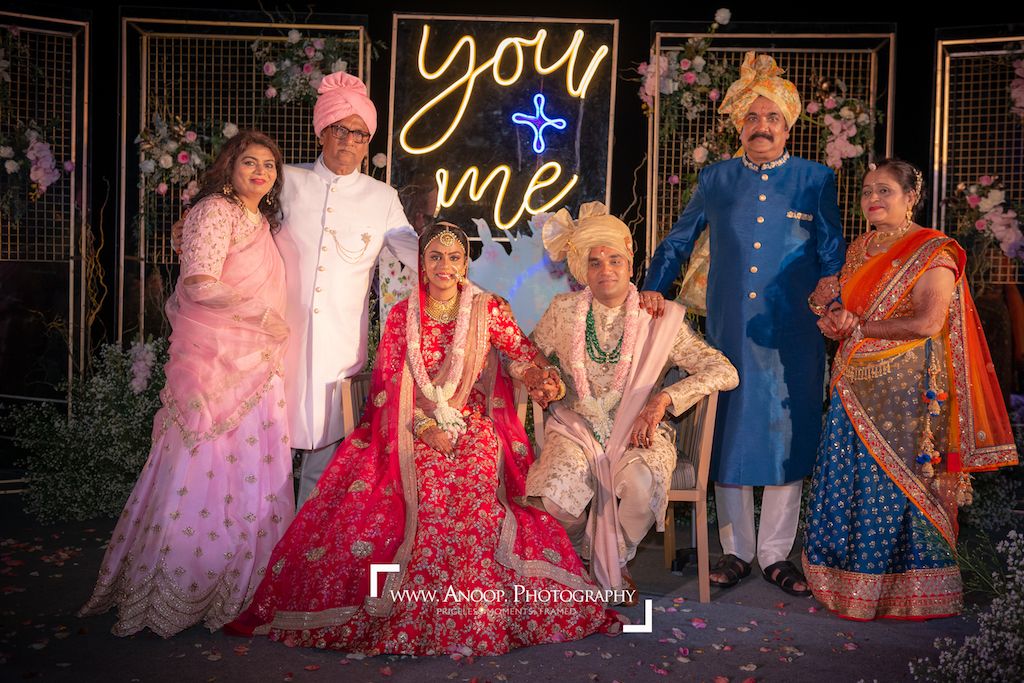 From The Bride:
The 3 day Wedding Affair started with our first function – Mehendi with the Dress Code as Hues of Yellow. As the name suggests, the décor was accomplished with most beautiful member of the sunflower family, Marigold! The special artist invited to the event was the musician and Om Shanti Om (Star Bharat) Runner up, Riya Bhattacharya. She made the event happening and a memorable experience for everyone! 
The Ying Yang Night which was our Welcome Dinner's theme was Black & White.
Since both of us have been fascinated with the Christian weddings and vows we made this dream come alive. We entered the event through the aisle Christian Wedding Style and took our vows in front of our guests. We had also arranged some special performances for our guests like the Alacazar Show, and a special artists for a musical night! We invited Yashraj Kapil, winner of the reality show Sitaron Ko Choona Hai, and who also participated in the music reality shows Sur Kshetra and Indian Idol 5 as our star guest. 

For the Umrao Jaan Night, we invited two special artists for the event, Ruth Lawrence and Lily Tapadar whose dance performances were amazing and made all our guests dance to their beats

The Gamcha Party, the Pool Party's theme was Checks and Plaids and everyone was dressed in them. We arranged small games for the guests and also put up a Dunk Tank where a guest could dunk a beautiful maiden or even each other! We also had a special instructor who organized Aqua Zumba for all our guests. There was also a Photo Booth set up where the guests could wear different props and get their pics clicked. And that is not all, we also had a Tug of War between the Bride and Groom side inside the POOL which I tell you was super fun!

The Victorian Night, our Sangeet was Frills and Ruffles for Women and Tuxedos for Men. The event started with the Tika Ceremony followed by the Sangeet Night. Both the families got together and created the magical night with song ranging about daily life of women to teasing the bride about her upcoming wedding and her groom. The night ended with our special guest artist, the actress and a singer, Dhrriti Saharan singing along with a side of fun, dancing and laughter.

The D-Day was a solemn affair which started with the Royal Baarat leading to the grand entry of the bride under a floral chaddar. After the Varmala, there were grand fireworks which took everyone's breath away.
Credits for my look goes to my makeup artist! It's very rare for a bride to not meet dozens of make up artists and to not go on trials. I had seen Bianca Louzado's work at my cousins wedding and since then had complete trust on her style of work. I knew the team would set the ball rolling for a smooth process and knows the exact look I would loved. 
Bianca Louzado and her team not only kept in mind my taste and style in my make up but has a good attitude. They are so comfortable and has an amazing creative flair that helped me look my best and different on all my themed events. 

I remember the last few hours as a single women, the nerves were kicking in and I was paranoid. While all the family members and friends were pepping up for the actual ritual, I was with Bianca's team who would just do anything to make feel positive and happy throughout and made me look gorgeous.
Vendors: Venue: Avani Hua Hin Resorts Makeup: Bianca Louzado Creative Make-up and Hair Design★ 4.9  Photographer: Anoop.Studio  Decor: Fascinate by Jessy Groom's Outfits: Sabyasachi Groomwear★ 5 Invitations: Nikita Kala Bride's Outfits:  Onaya★ 4 , Kolkata (Mehendi); Eshaani Jayaswal (Welcome Dinner); Suraj Wahengbam, Manipur (After Party); Self- Designed (Pool Party): Niharika Kamani (Sangeet); The Wedding lehenga by Sabyasachi Mukherjee★ 4.9