Gold Chokers That Complete Your Bridal Jewel Box
BY Meenu | 05 Apr, 2021 | 5592 views | 3 min read
Chokers are a bridal must-have. From traditional gold ones, to trendy coloured ones, they have taken over the bridal jewellery game! They are versatile and you can pair them with any outfit - from sarees to lehengas to even gowns. And even though we've seen diamond chokers rule the scene for a while, we have also spotted the gold choker make a comeback!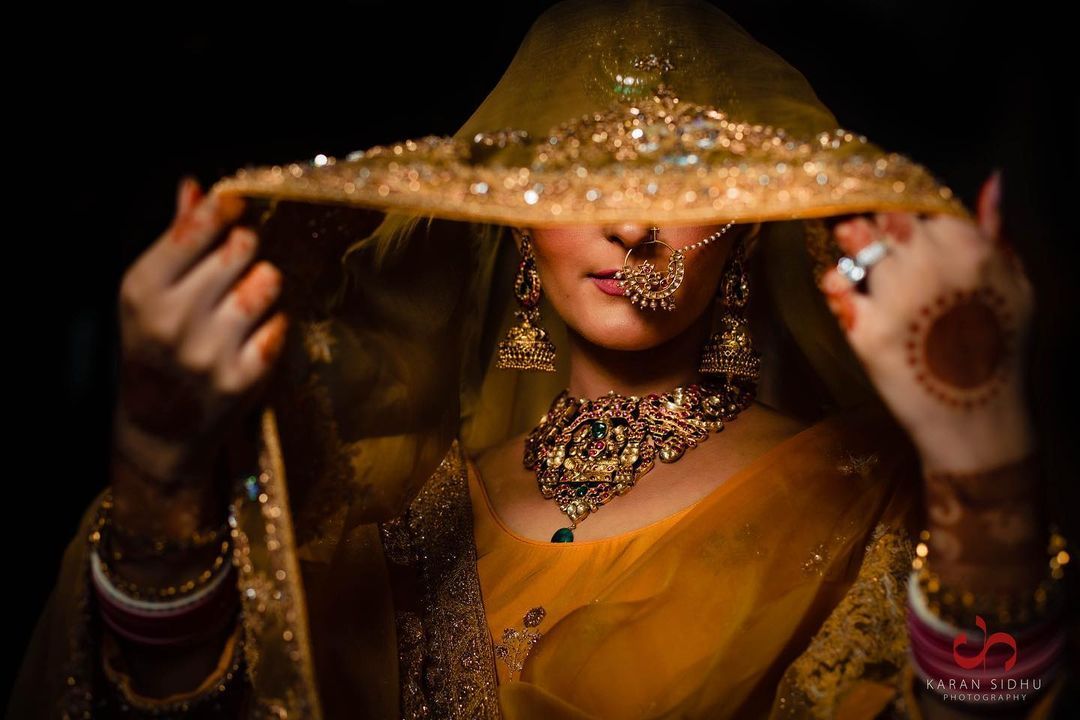 Image Via: Karan Sidhu Photography
Here are some amazing Gold Chokers you must instantly pin to your jewellery mood boards!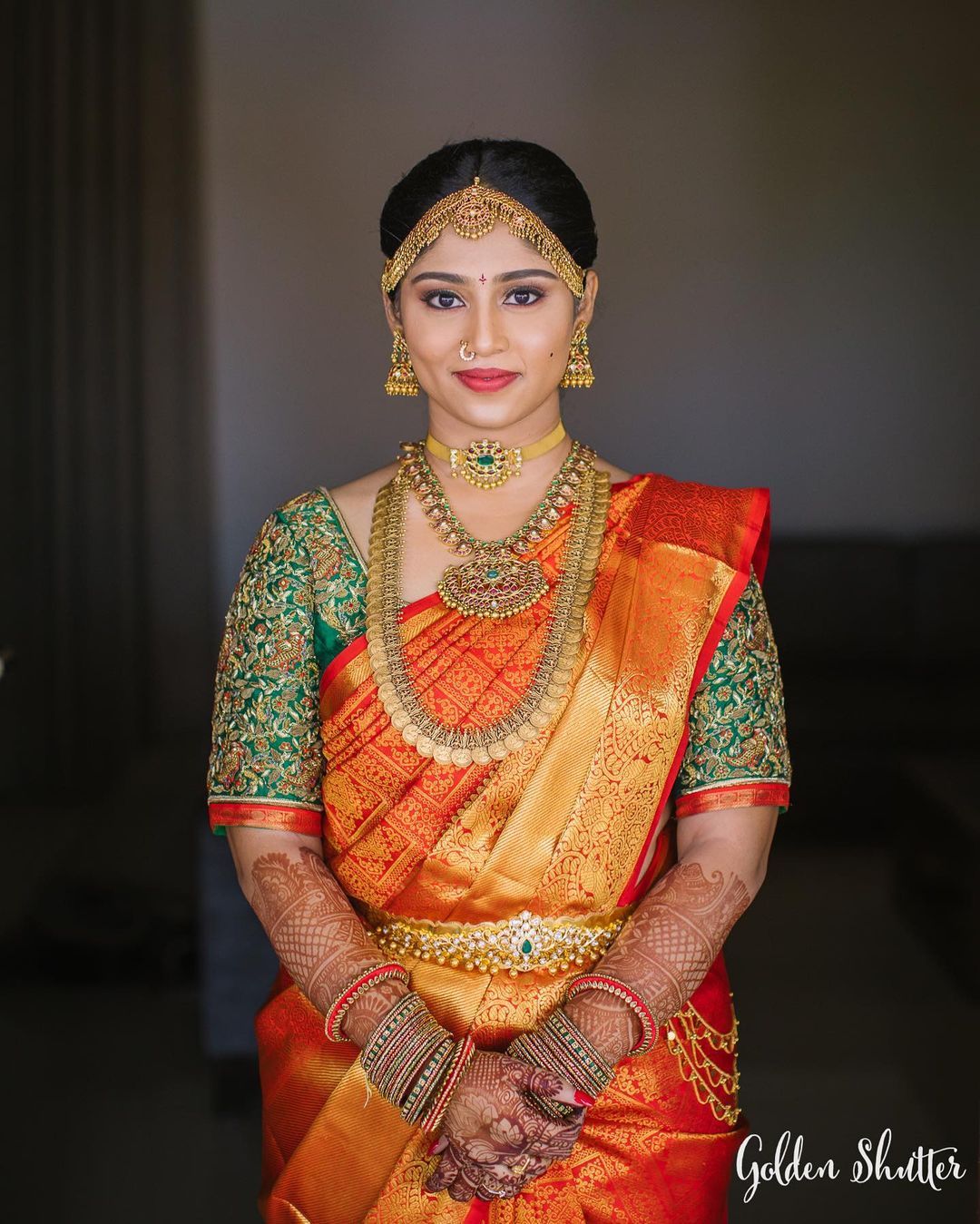 Image Via: Golden Shutter
We love this simple gold choker which can be worn for any of the wedding festivities.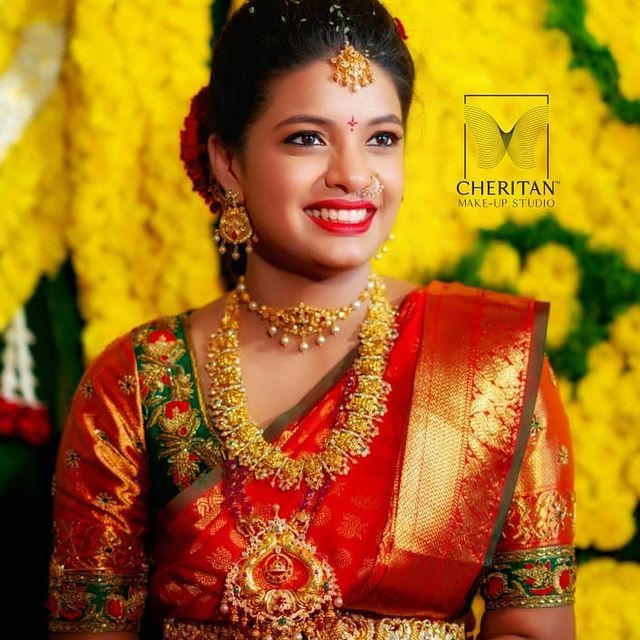 Image Via: Cheritan★ 4.7
This gold choker can be worn by itself or paired with a set of neck pieces.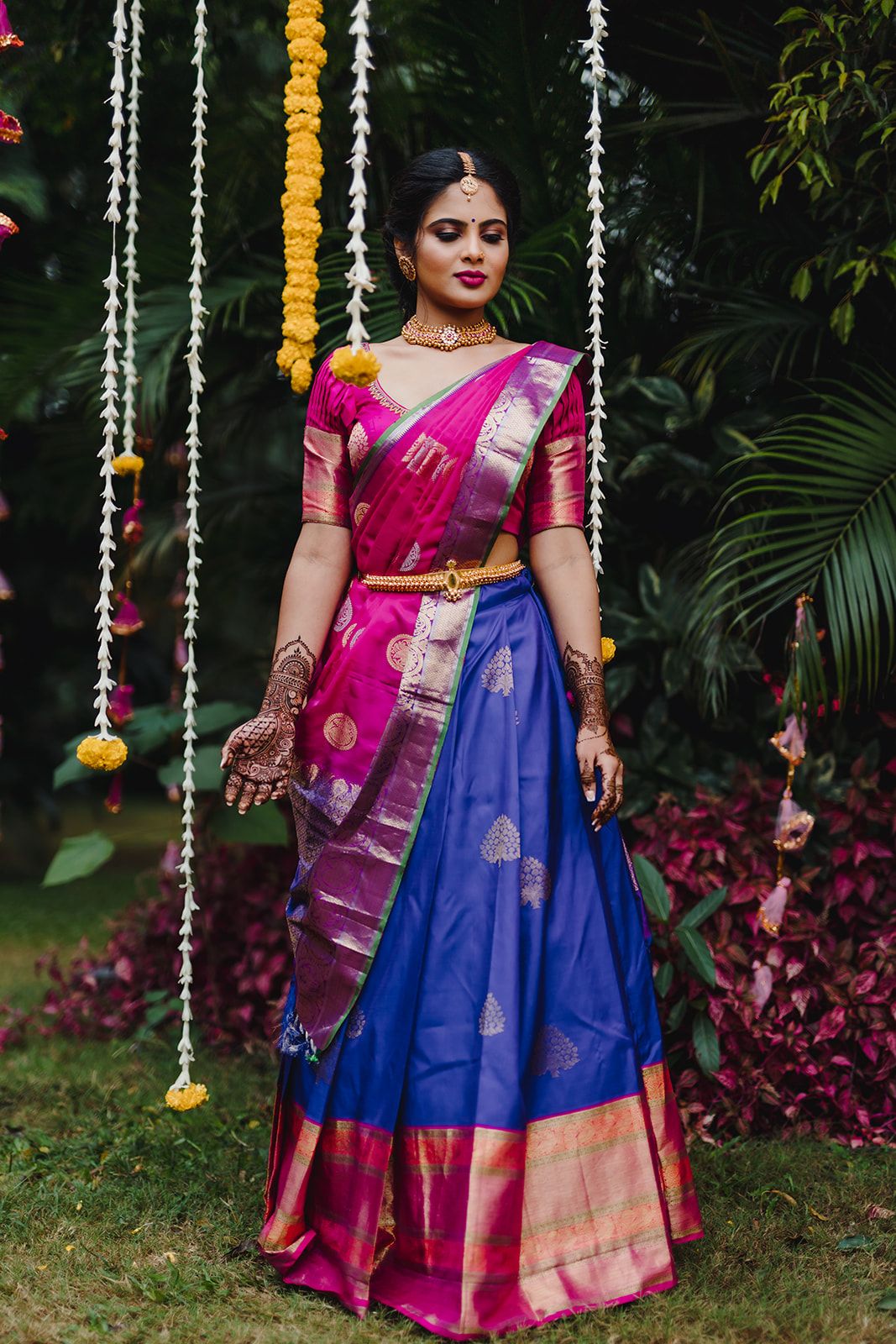 Image Via: Real Wedding Sushma Romit
The addition of pearls adds more beauty to a simple gold choker.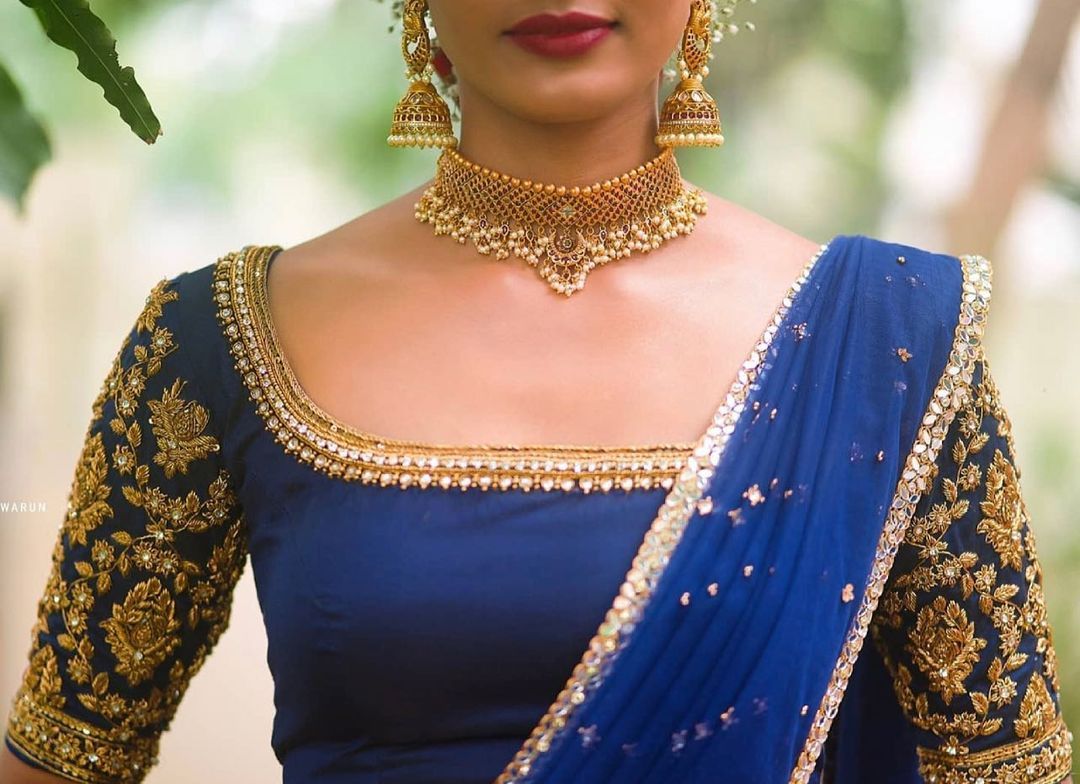 Image Via: MaheshWarun Photography
You can also opt for a Gutta Pusalu style choker that adds more drama, and this can be a stunning piece by itself.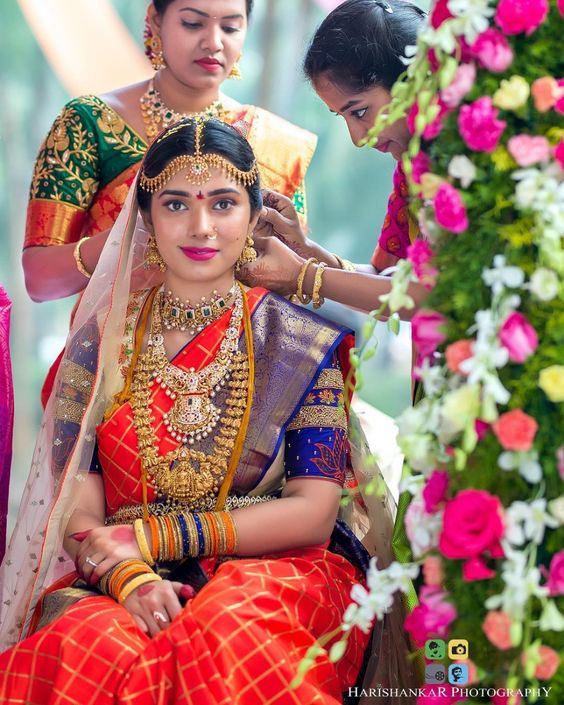 Image Via: Harishankar Photography
We love these slightly more elaborate gold chokers. They have a similar boxish design with stones embellished along with pearls in the ends.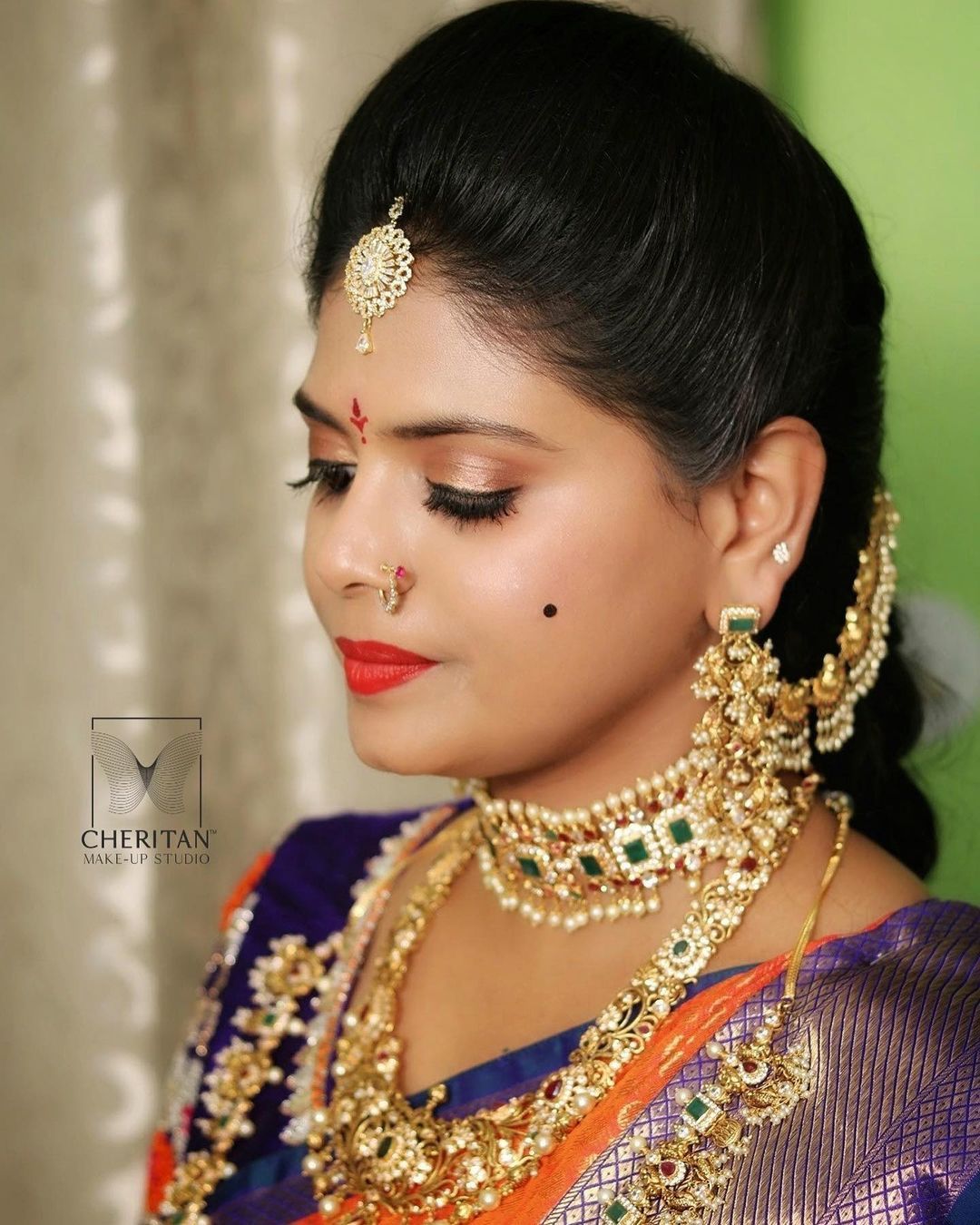 Image Via: Cheritan★ 4.7
You can also look for a Navratan style in this choker. That would work for most of your sarees.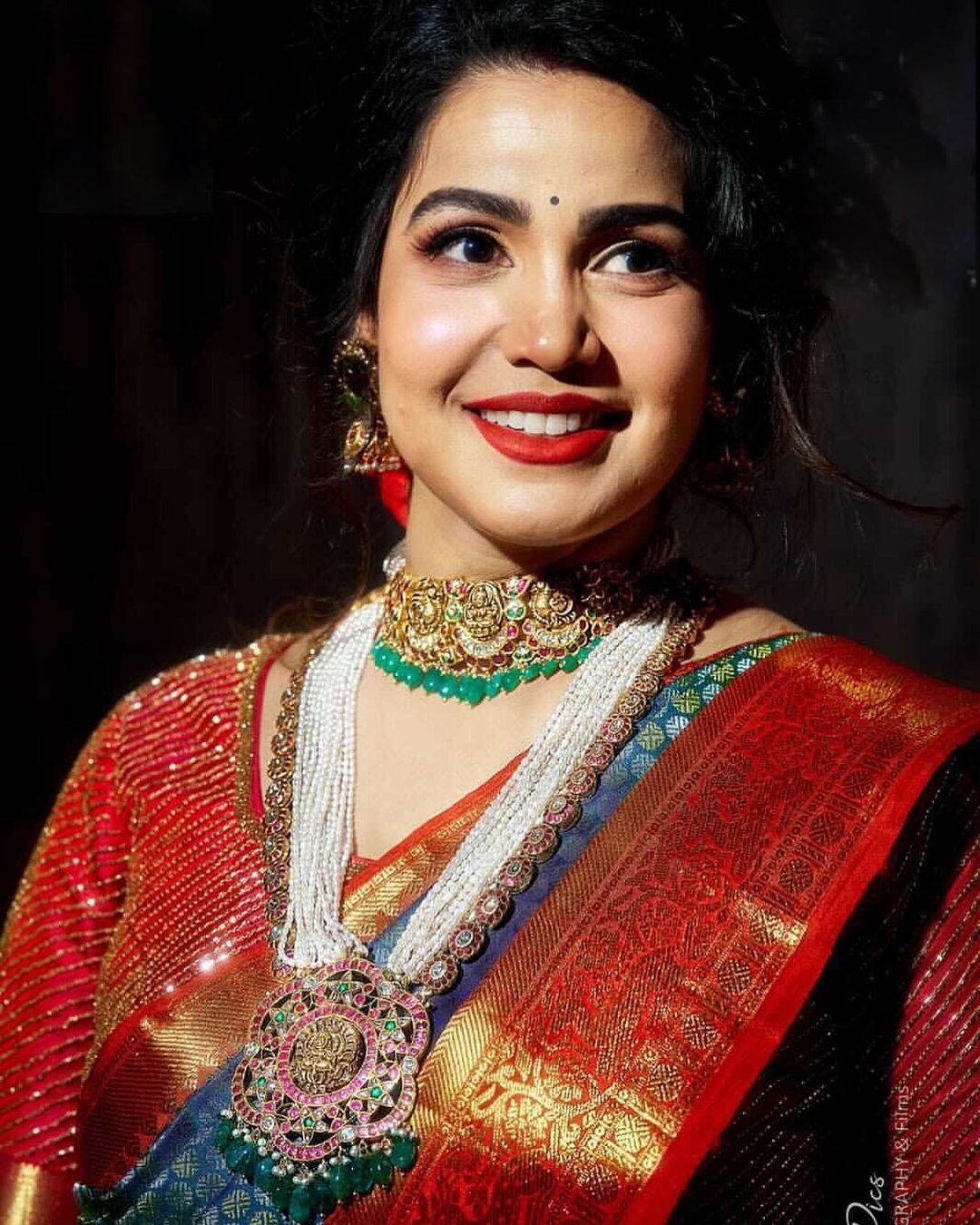 Image Via: Aabharan By Mallika
Elaborate gold chokers are perfect to style with your long haars and a good option to wear it as a stand alone!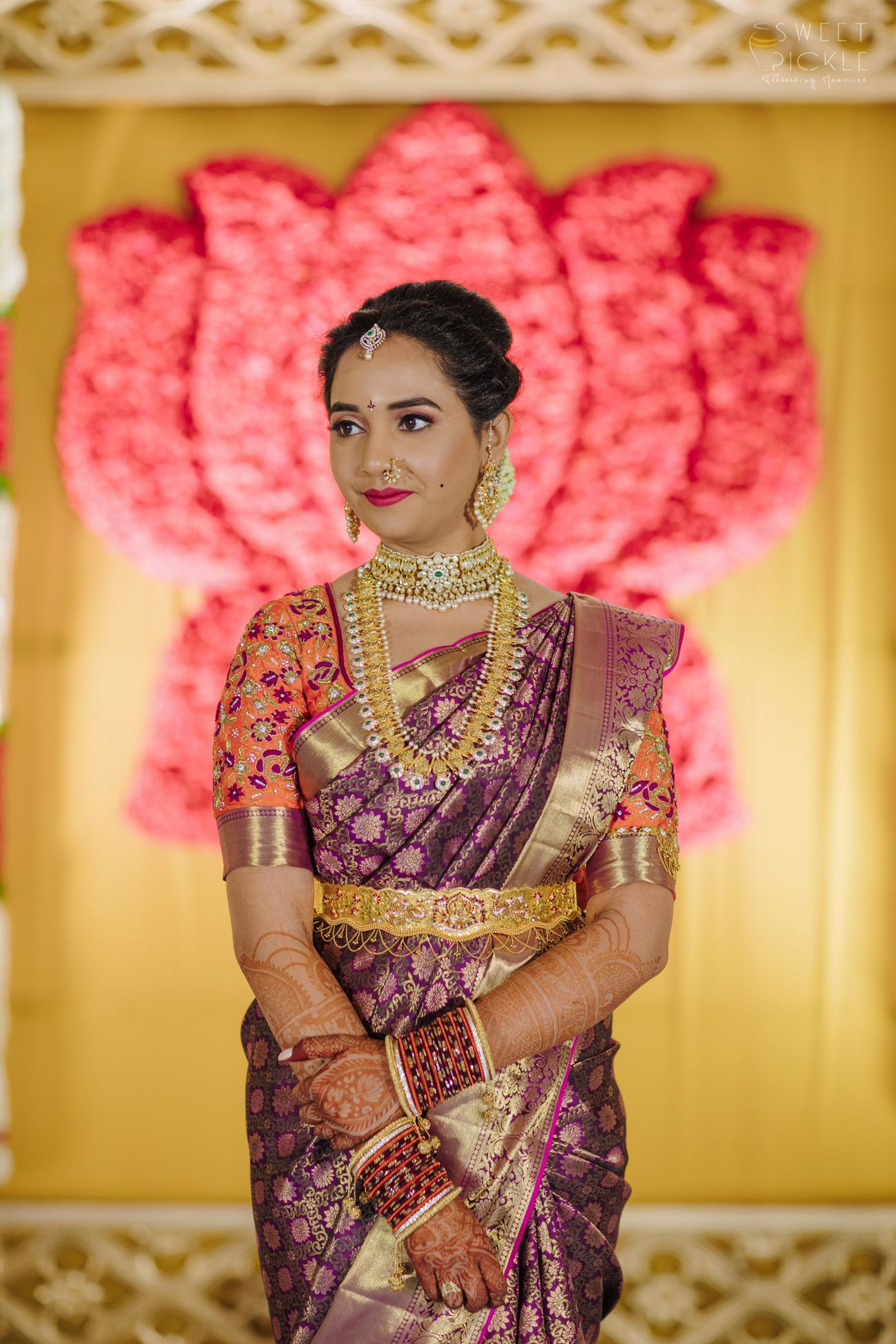 Image Via: Real Wedding Nirmala Bhagwan
A perfect pick, that is elaborate in design and stunningly styled!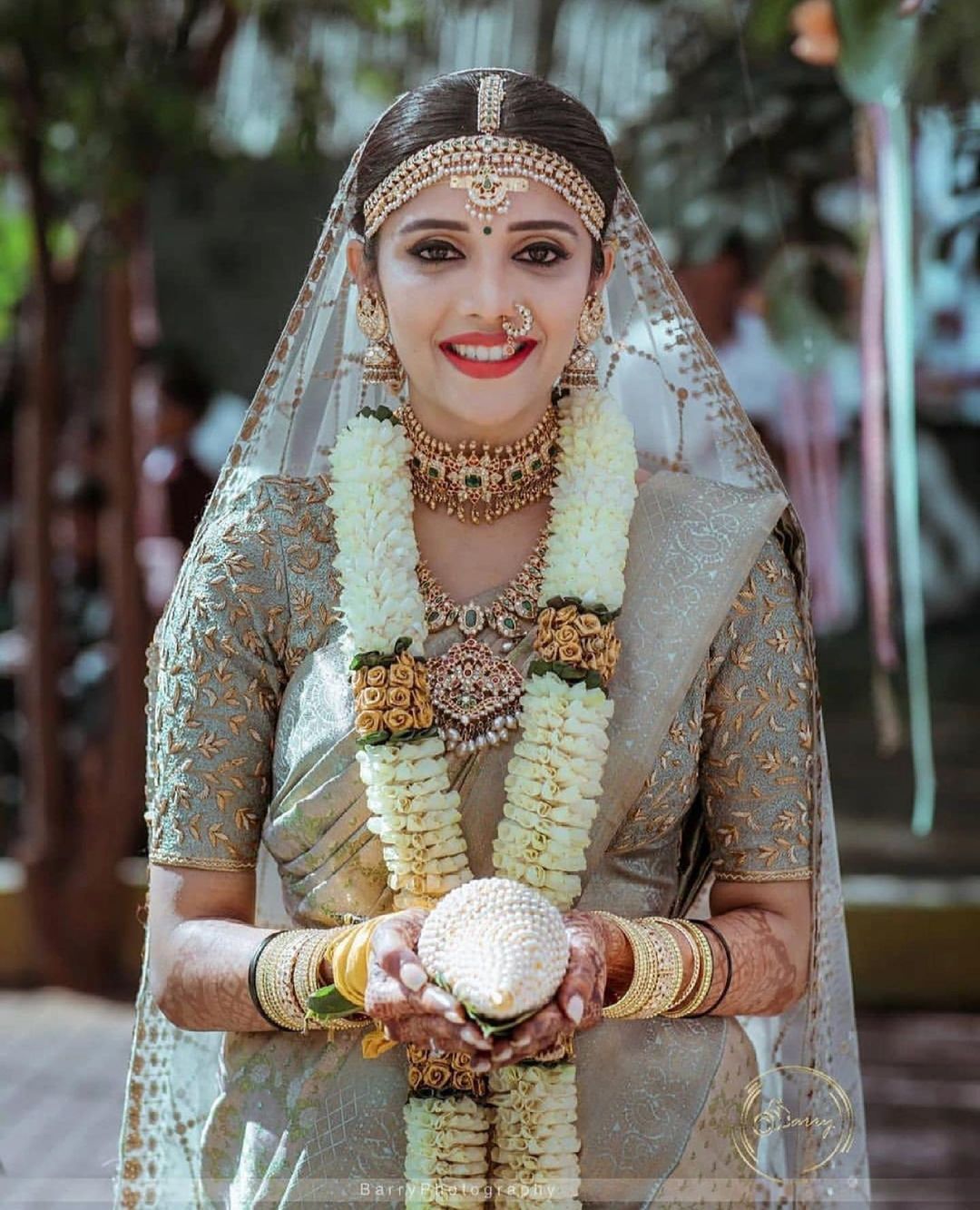 Image Via: Barrys Photography
Look at this stunner of a choker. Though it is embellished with stones we can see the gold base and it is beautiful.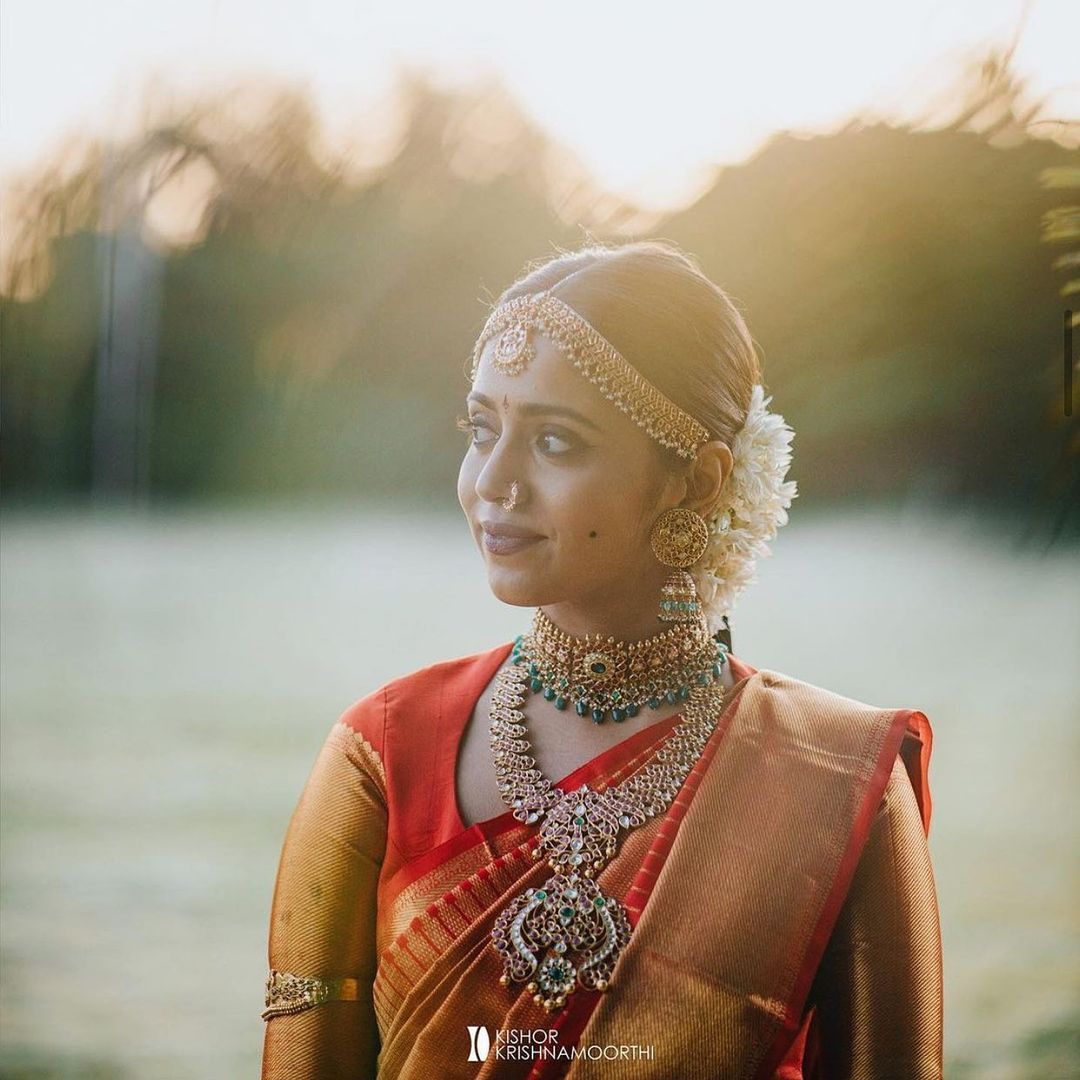 Image Via: Kishor Krishna Moorthi
The green beads are adding a much needed pop of colour to this gold choker.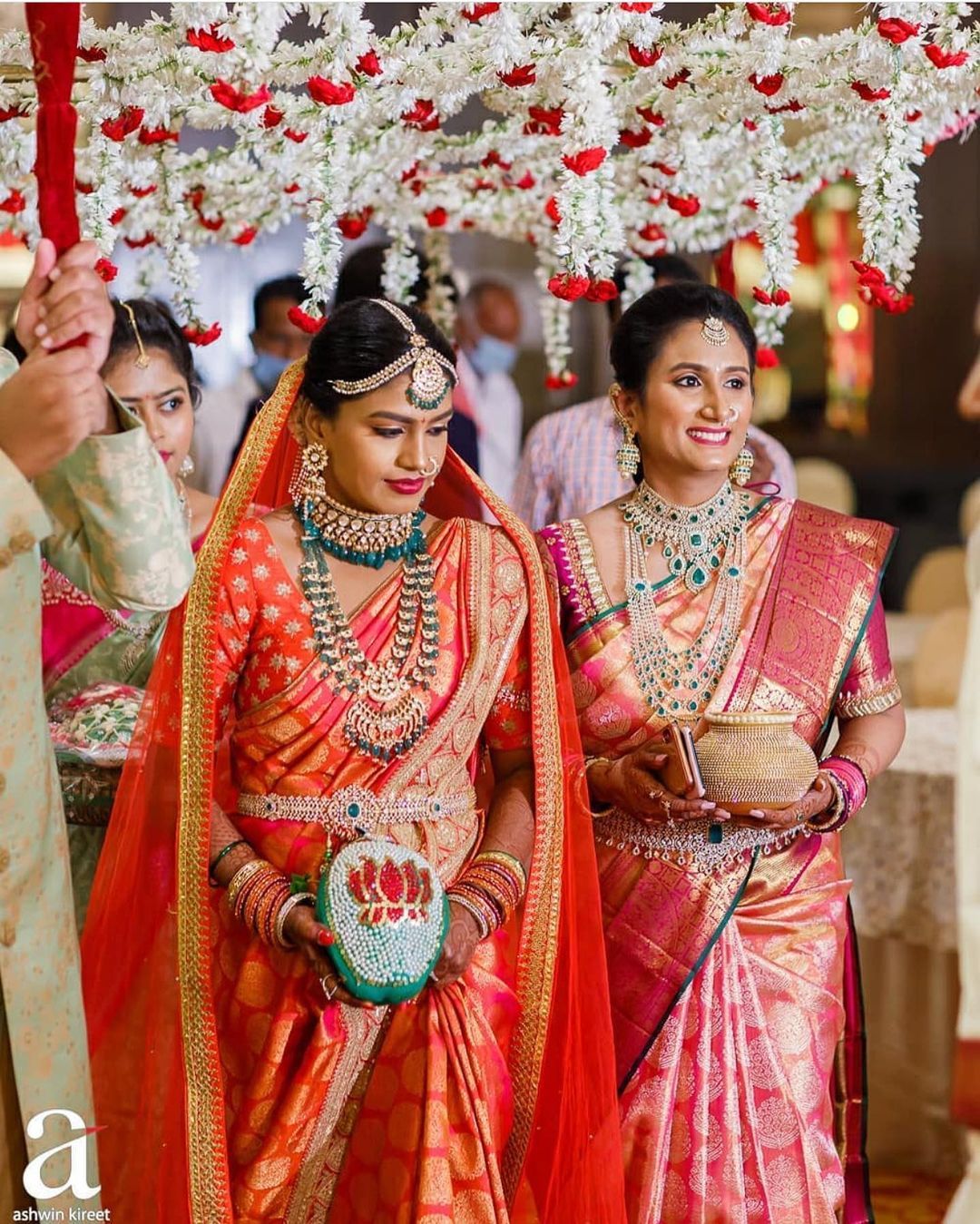 Image Via: Ashwin Kireet Photography★ 5
What about a gold base temple jewelry choker as a part of your bridal jewelry? That is a classic. You should surely pick one up. In fact you would be using this so much more after your wedding too, when you attend other weddings.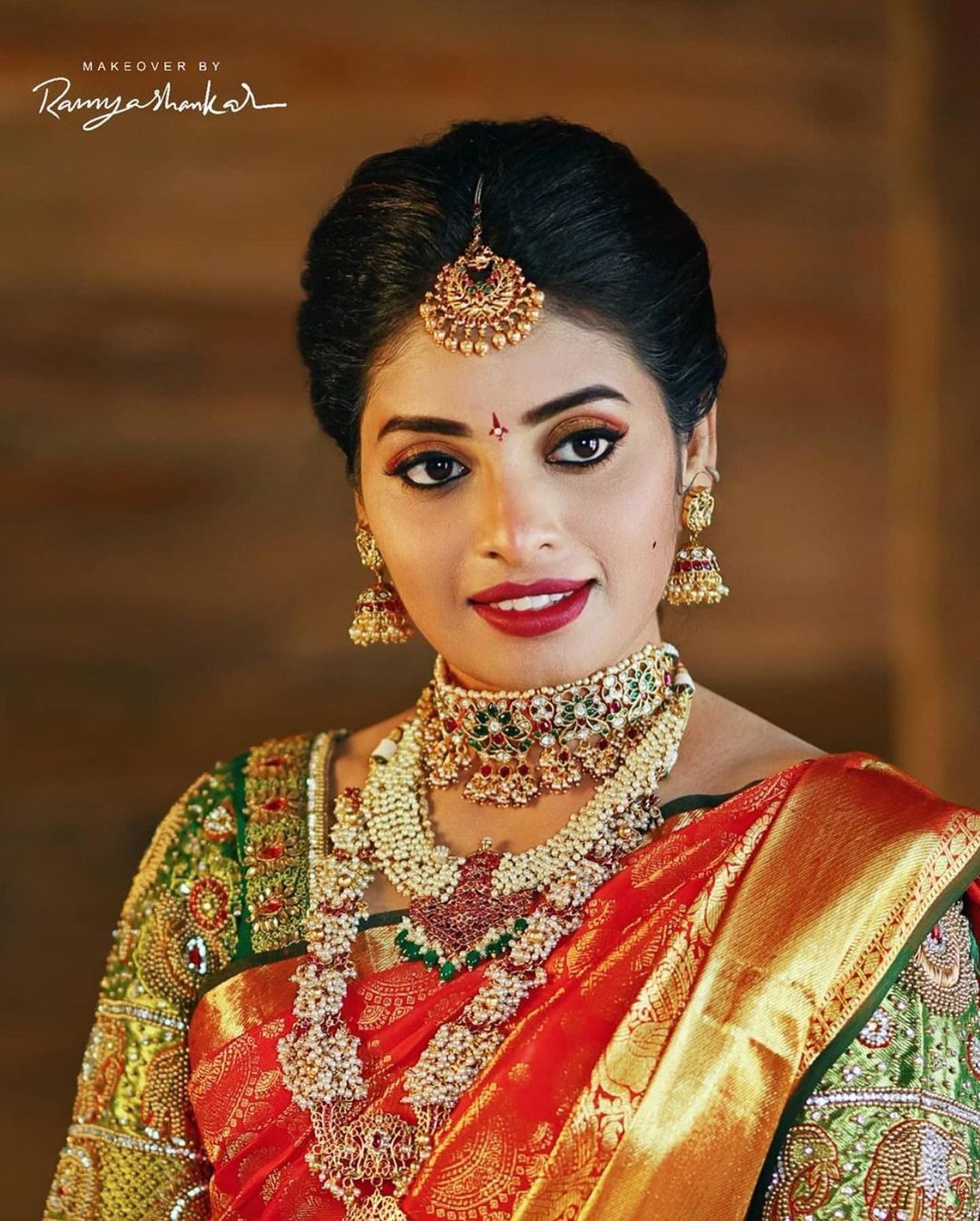 Image Via: Ramyashankar Makeup Artist★ 5
Statment chokers are a glam accessory that can amp up any wedding look. They add an oomph factor to your muhurtham looks as well.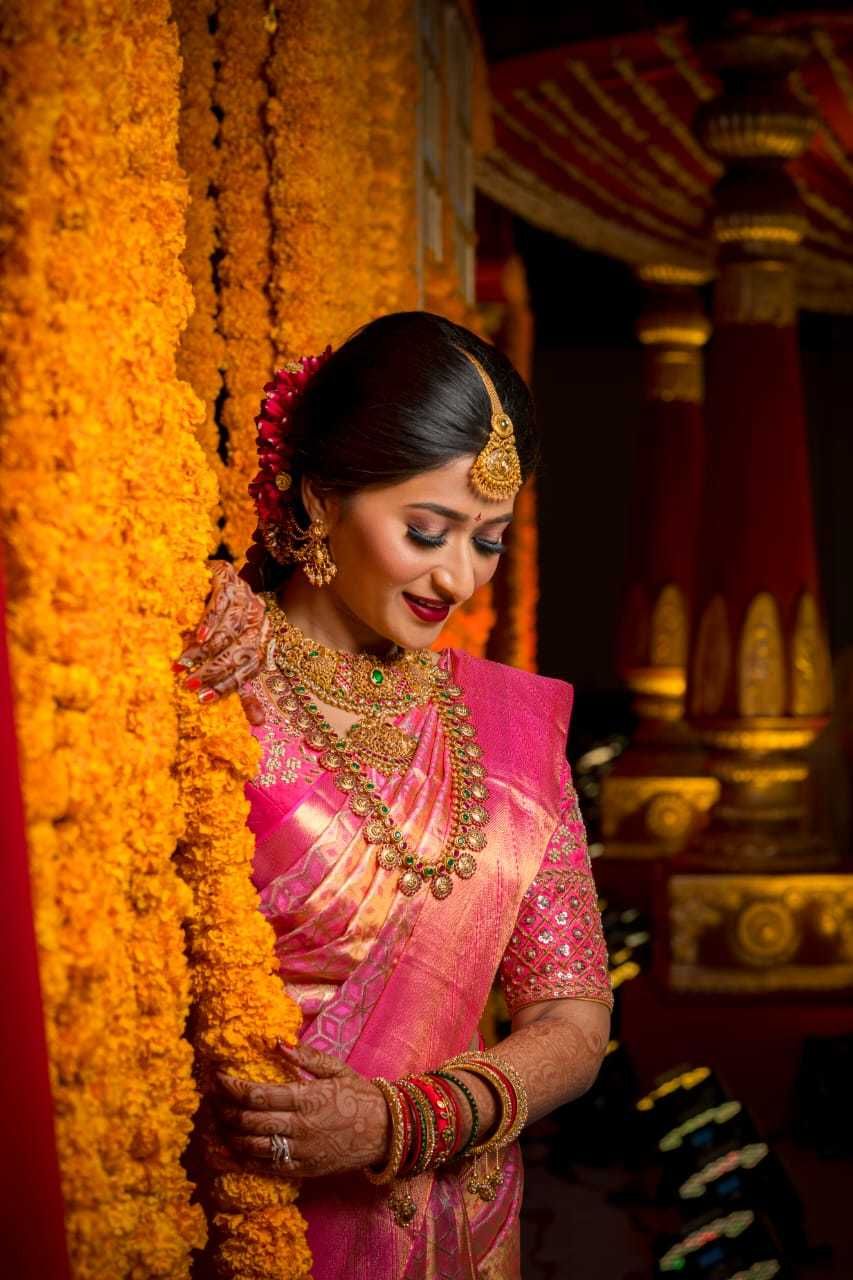 Image Via: Pinterest
Even if you are not a fan of heavy jewelry, just the statement choker will surely make you stand out.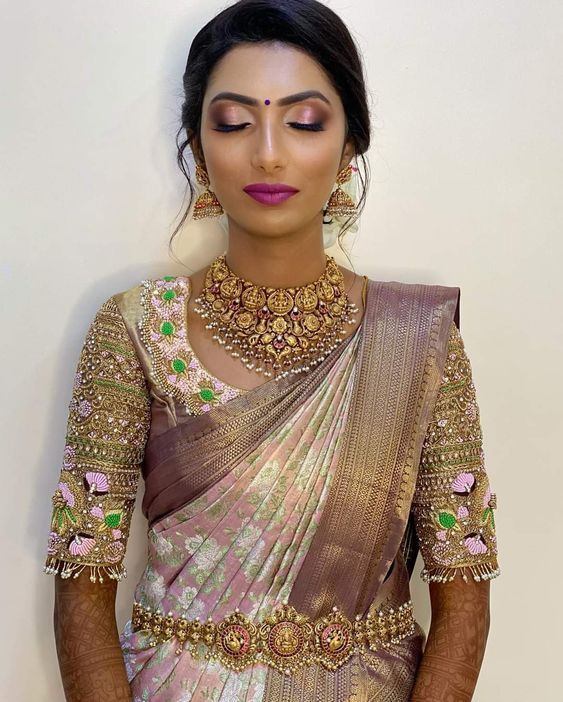 Image Via: Pinterest
This choker necklace is a popular choice. Antique gold, the minimal addition of pearls and rubies- this is a go to option if you are looking for a statement piece, but more of something that blends.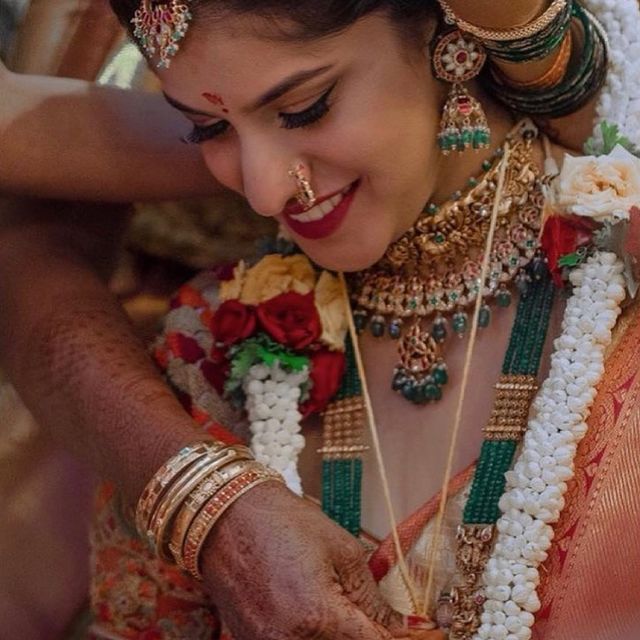 Image Via: Shutterbug Film Company★ 5
Check out this statement antique gold choker that literally tells a story.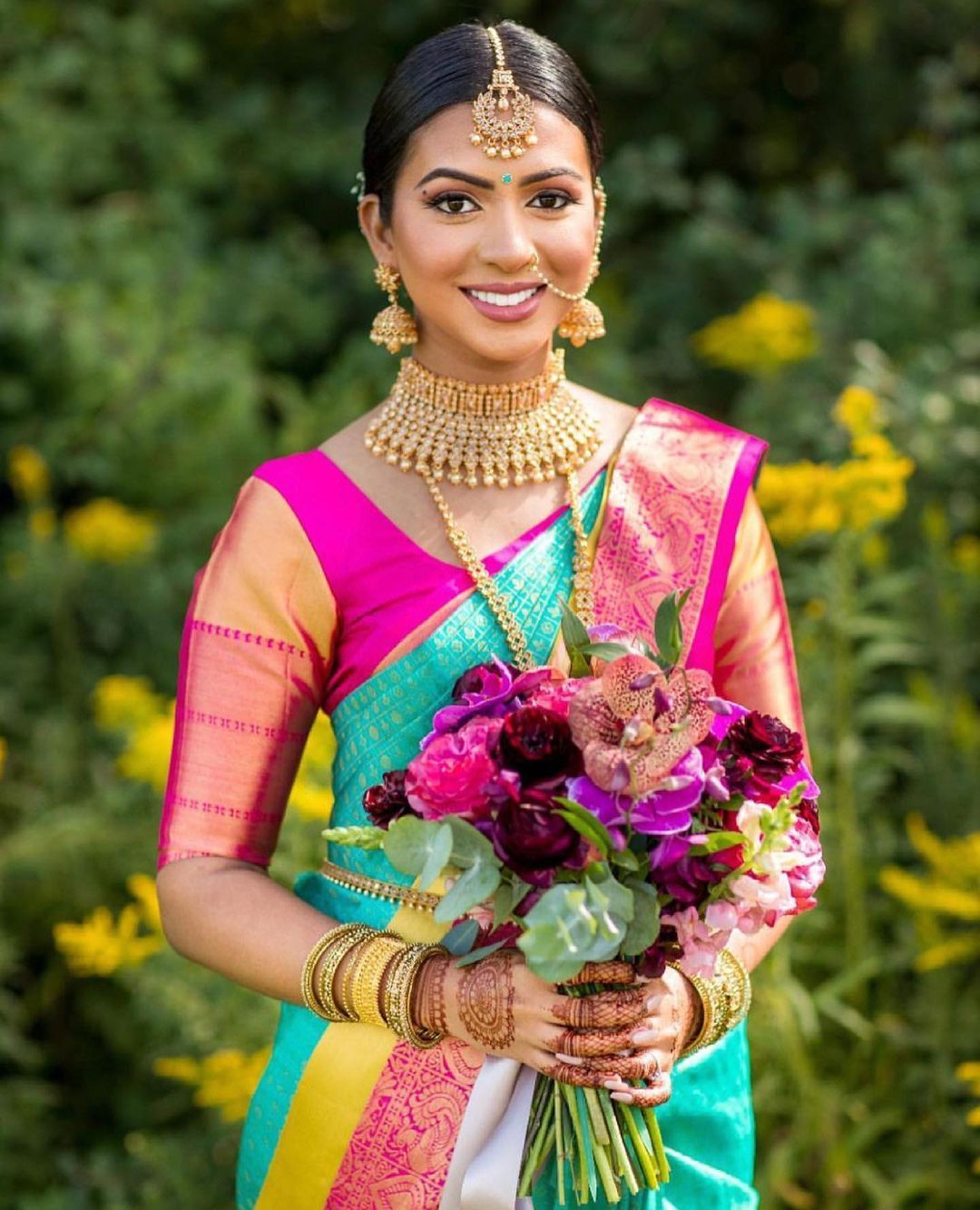 Image Via: Impressions By Annuj
If statement pieces are not your vibe, something subtle yet making its mark is definitely what you should go for.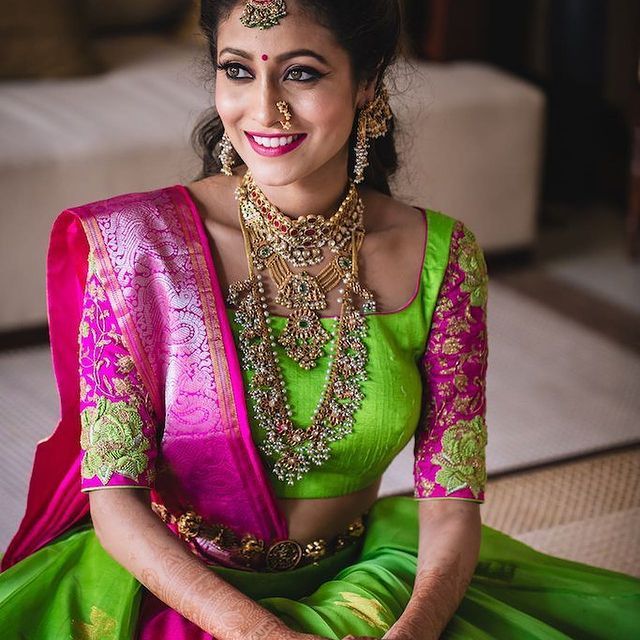 Image Via: Light Bucket Productions
This is a great choice when you have multiple changes in a short time.
We hope these choker options have let you decide, what style choker you would pair with each of your looks for your wedding!!