Gorgeous Jaipur Wedding With A Ton Of Inspirational Ideas!
BY Latha Sunadh | 03 Apr, 2017 | 2065 views | 4 min read
For a wedding that's so  grand, this cutesy one had little details that were so adorbs. The handmade chocolates as giveaways, the personalised hankerchiefs as favours , the photo wall at the Champagne brunch . We are also crushing on the bridal outfit with its unique pale blue amd cherry red combination , and that glamorous sangeet lehenga in ash grey. Photography by the talented duo of 
DotDusk Studios
 was awesome and the venue, 
The Raj Palace
 played host beautifully to this beautiful union.
 Meet Anant & Nandini 
"Anant and I met by what I call a stroke of fate. Having common relatives and friends, and having attended the same weddings in the past, we had the opportunity to be introduced to each other several times. But we finally met through the arranged marriage framework. I never thought I'd agree to marry someone so soon - but there I was saying a big "YES!" on a hot air balloon one week later! I suppose I never fully understood what people meant by "you just know when you meet the right person" until I met Anant," explains Nandini.
The Wedding Favours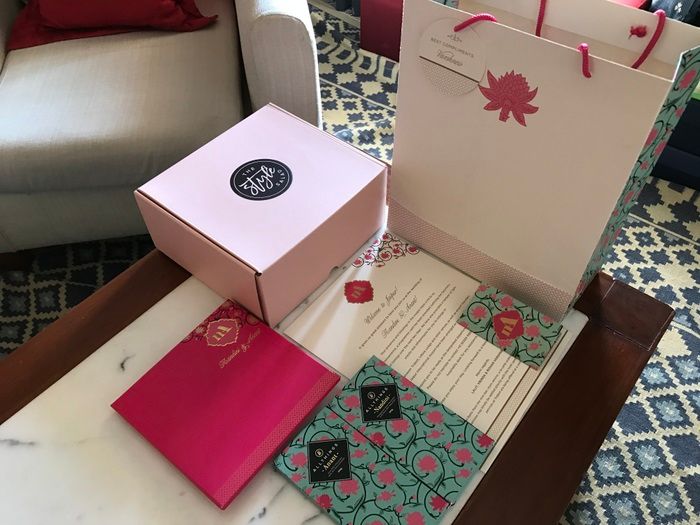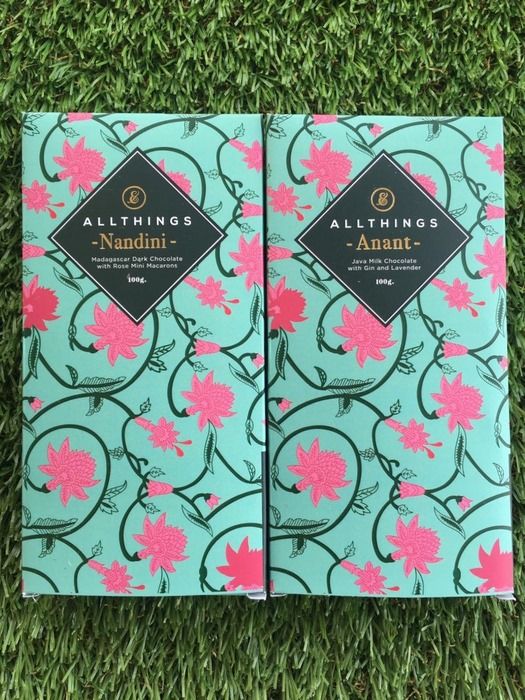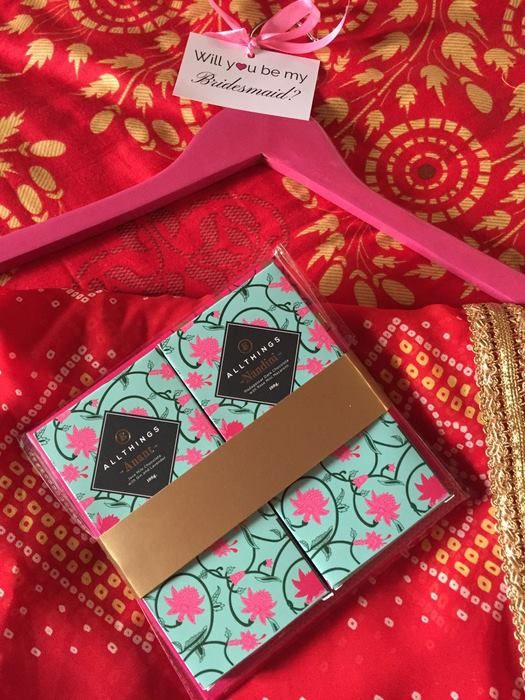 The Champagne Brunch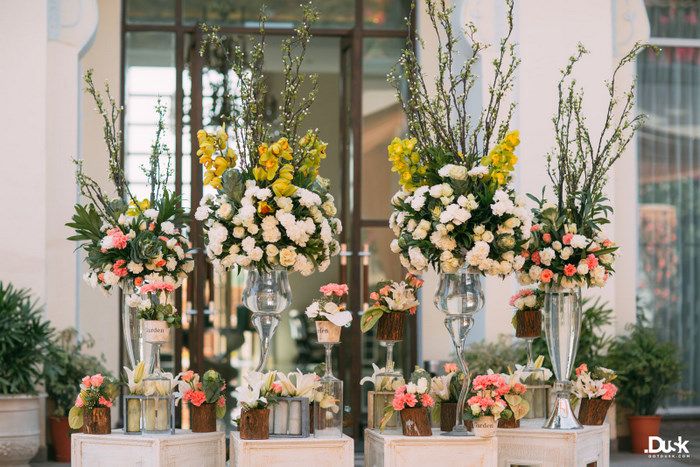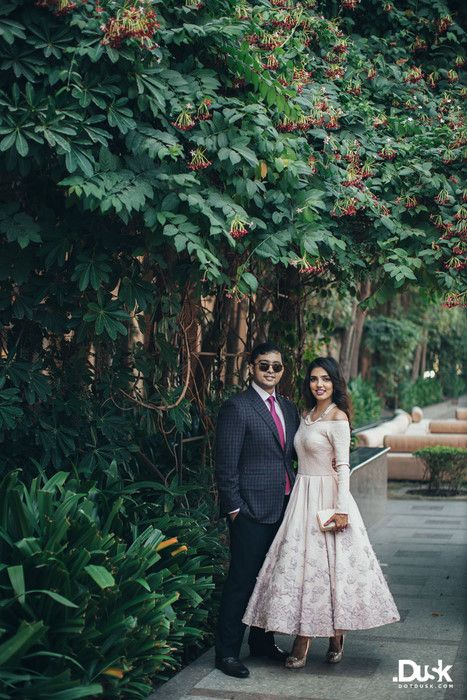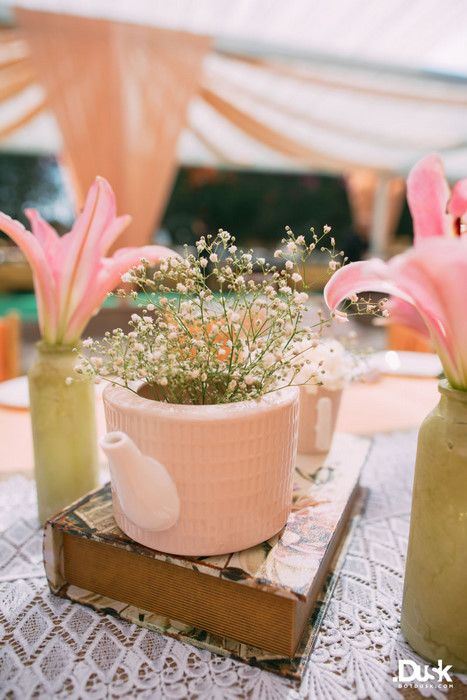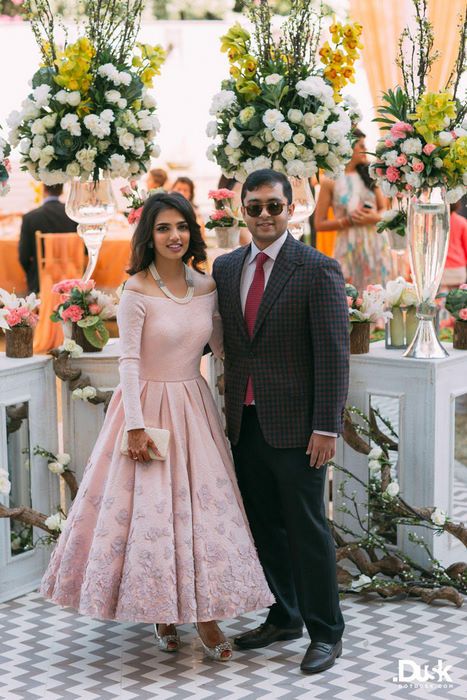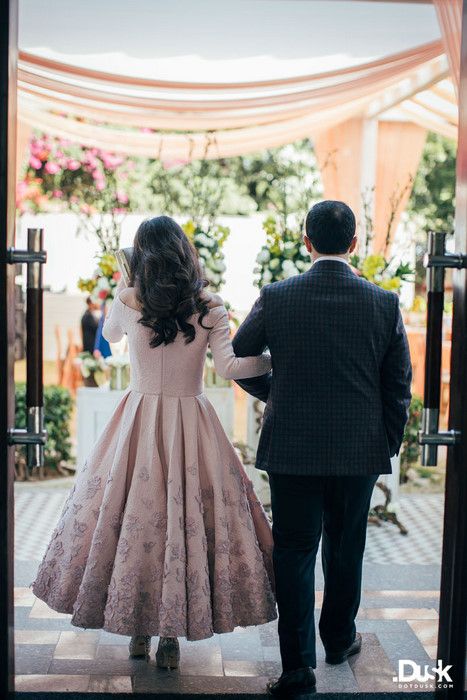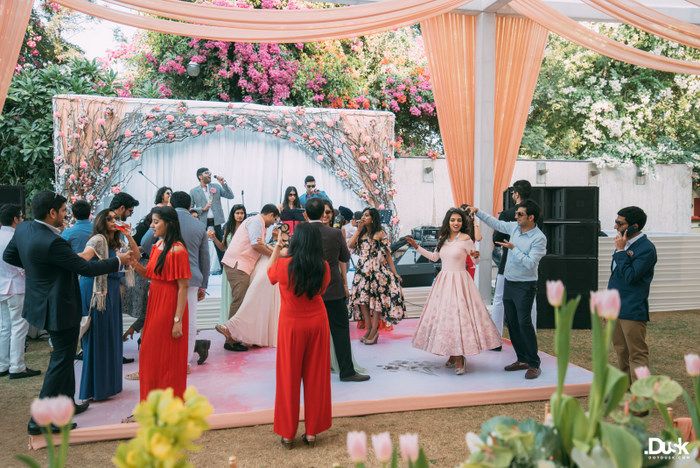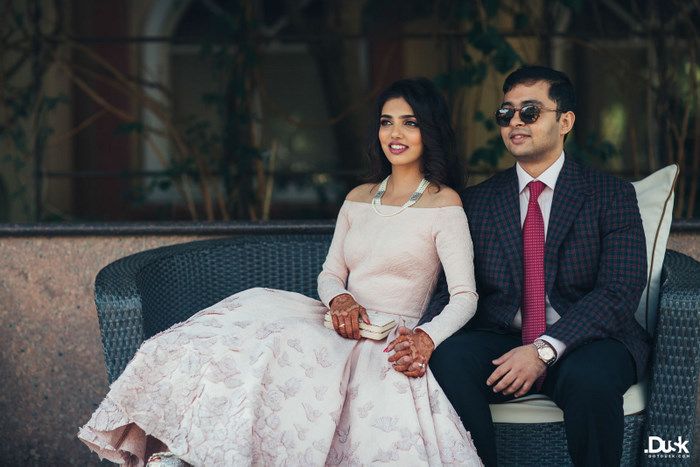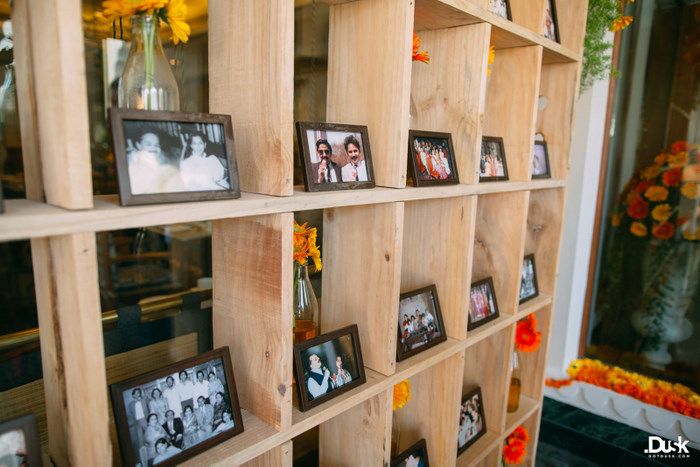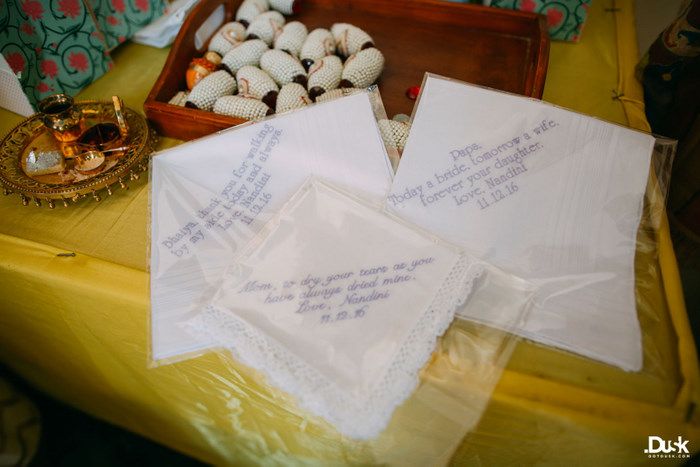 The Sangeet Night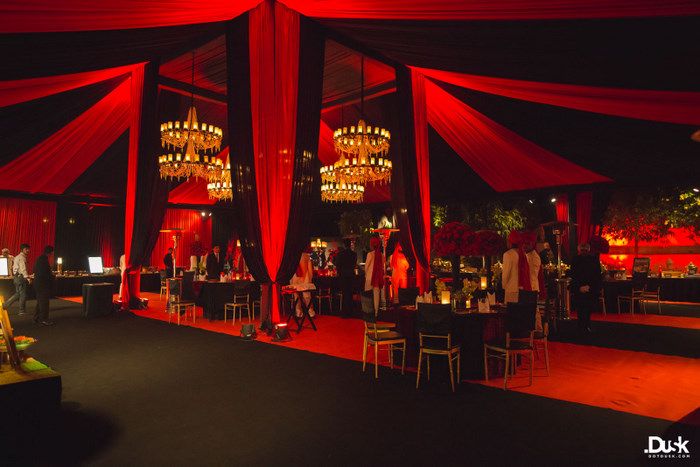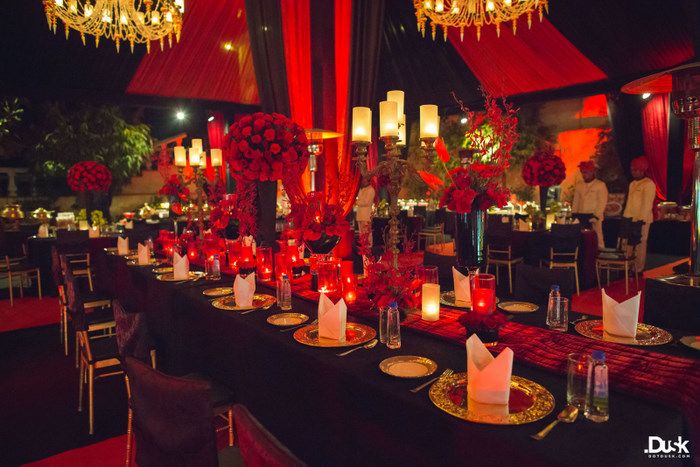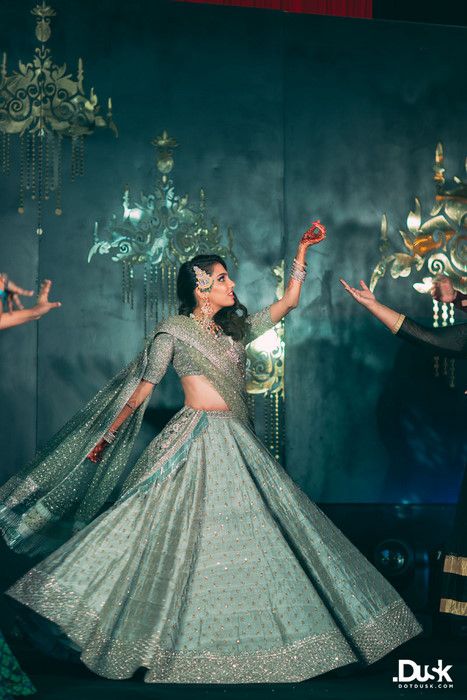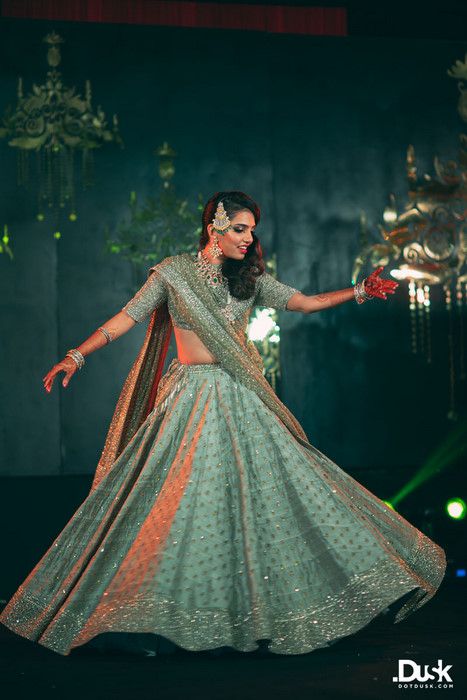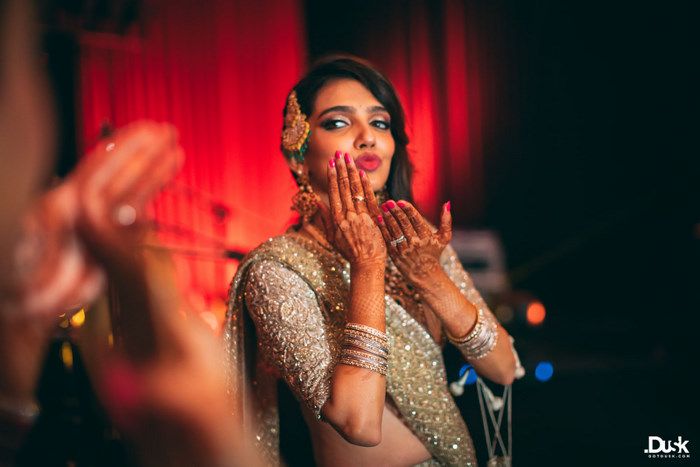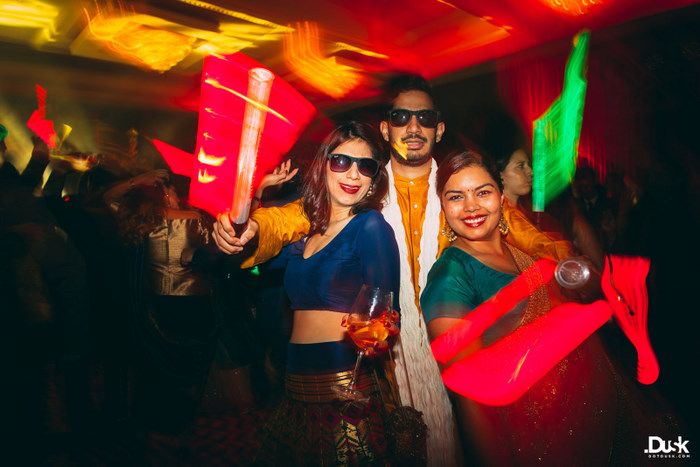 The Wedding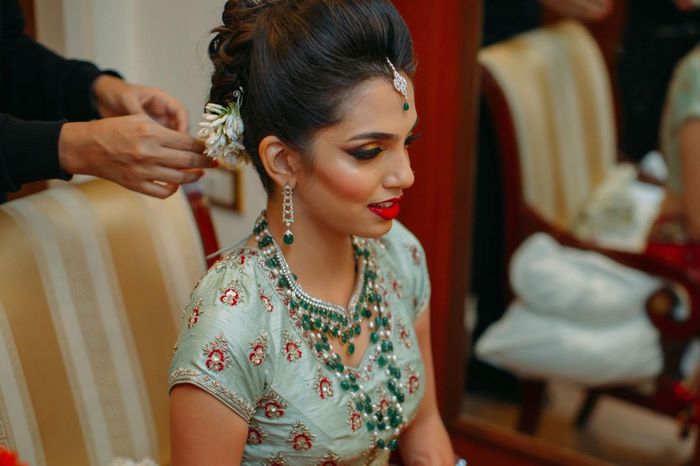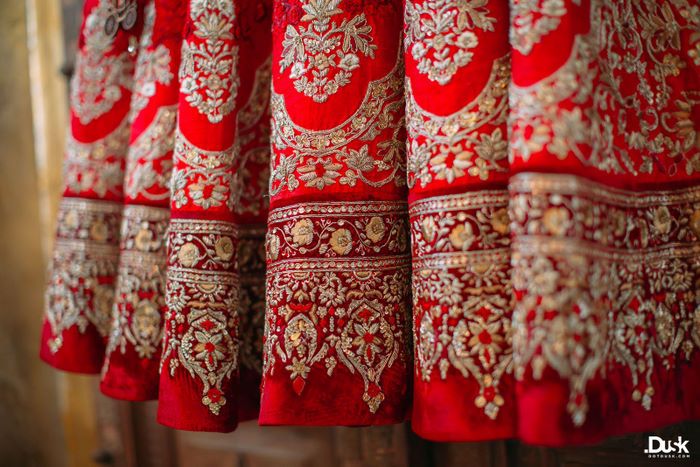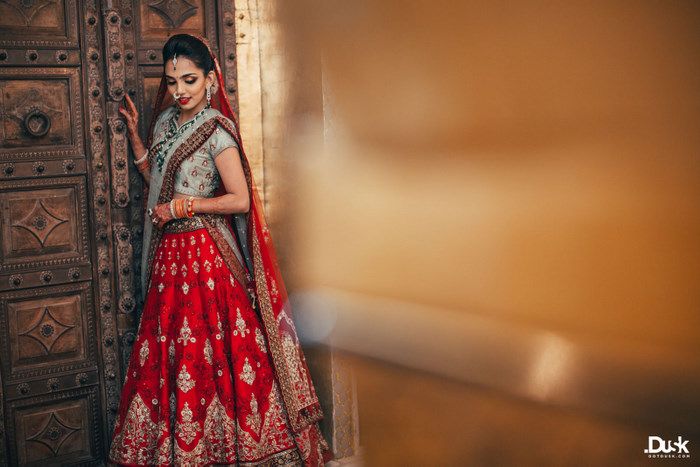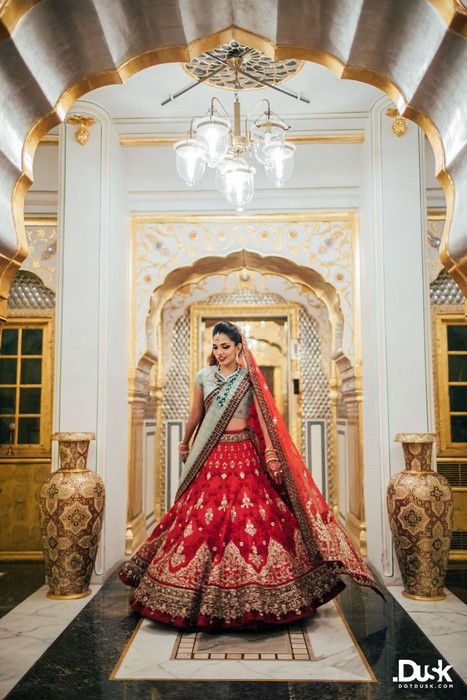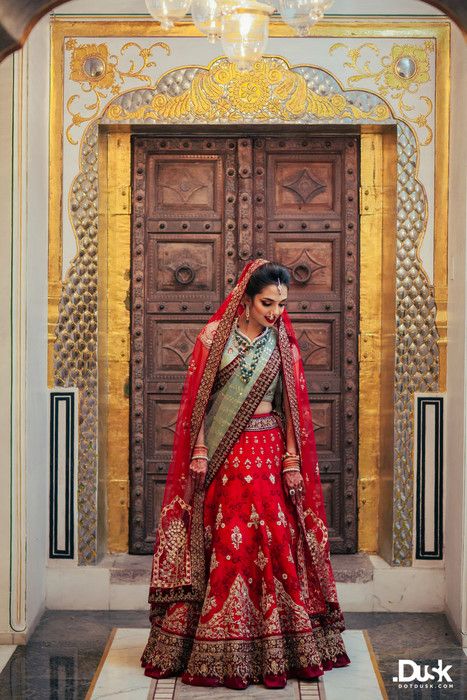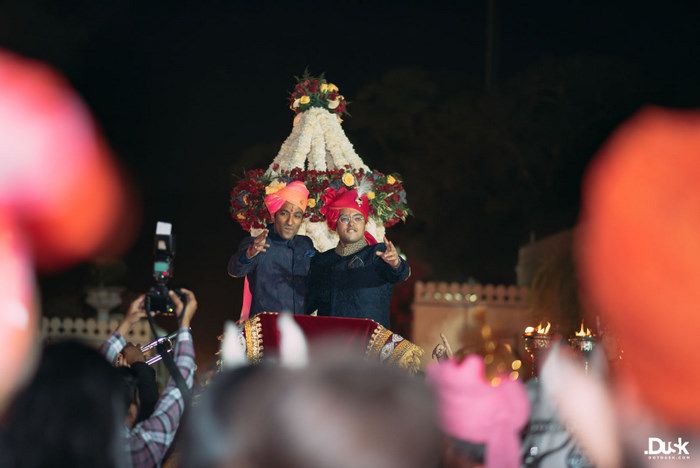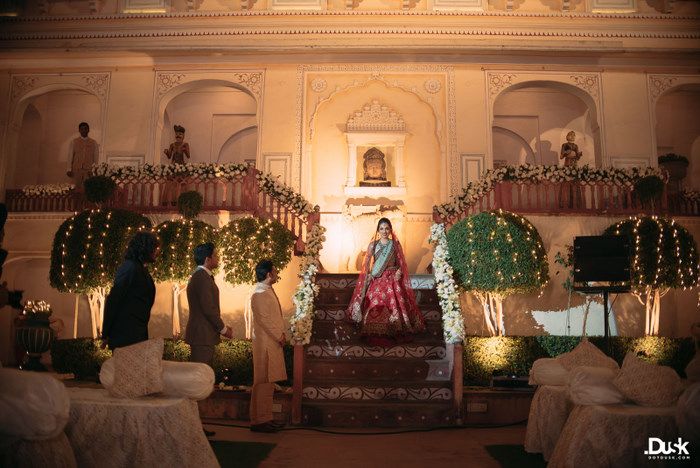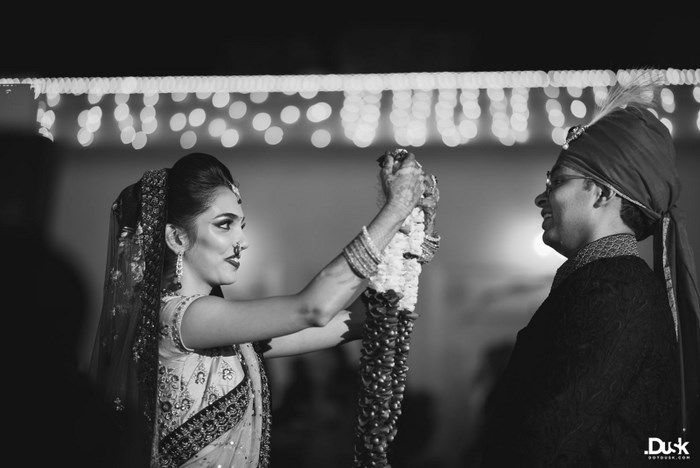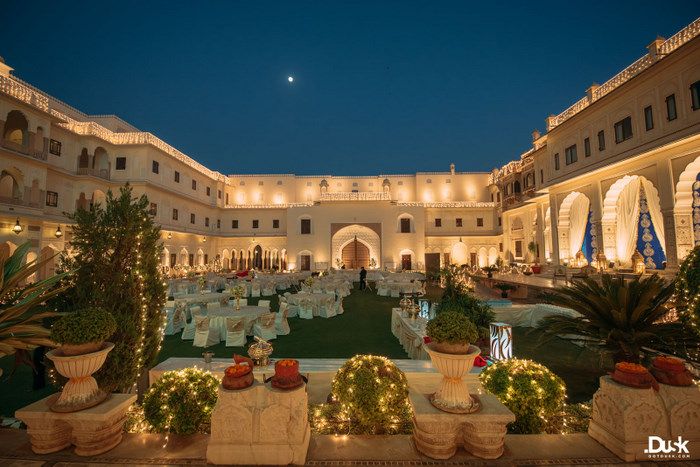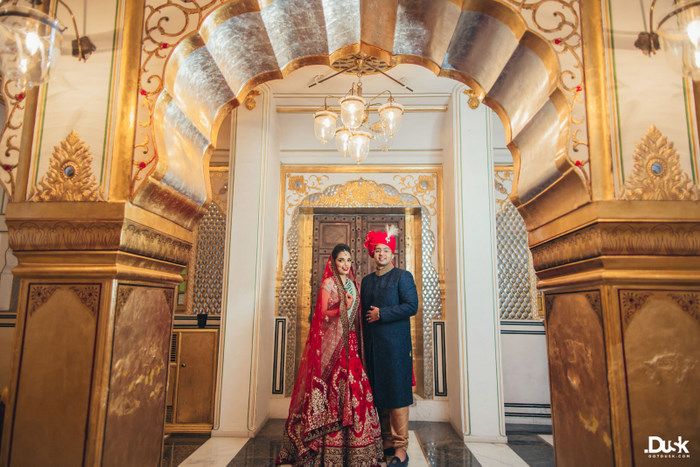 From The Bride: 
"The vision for the wedding was to do things with a difference. No effort was spared to make sure our guests had the most memorable and comfortable stay. We had five events over three days. The first event was a 'Pakeezah Night', where we had dancers and chefs flown in from different parts of Northern India to welcome our guests with song, dance and authentic Awadhi cuisine. The second event was a western influenced 'Champagne Brunch' where we had toasts by the parents, bridesmaids and groomsmen, and a father-daughter and bride-groom dance," adds Nandini.
"The third event was the 'Sangeet' where our family and friends performed, DJ Gaurav Malvai (accompanied by a percussionist) spun tunes until the wee hours of the morning and cuisine from almost every part of the world was served under the most spectacular canopy.
I must make a special mention of the decor for these three events - Gautam Vedi absolutely outdid himself . The decor and ambience for each event was true to itself and transported the guests to the right mood. The fourth event was the 'Haldi' for the groom side and the 'Mehendi & Bhaat' for the bride side, where we had a performance by the Manganiars of Jaisalmer. The fifth and final event was the 'Wedding' at Raj Palace, with an incredible baraat, varmala and pheras accompanied with live classical music.
Almost all of our outfits were customised from scratch. I was very particular about spending time with each designer discussing the final look" explains Nandini.