Gorgeous Wedding At The Emirates Palace With A Regal Bride!
BY Latha Sunadh | 14 Feb, 2017 | 6749 views | 5 min read
Sabah and Khushdeep's glam do in Dubai was a lesson in theatre - big settings, extravagant Palace set-ups and out-of-this-world outfits. But that's not it, as you look closer, the wedding also shows you the personal, more intimate side of this wedding - Sweet portraits, Mehendi designs on the bride that are caricatures of the bride & groom and some really cool videos to boot. Photography by Imprint Studio and One Fine Day★ 5  were mind-blowing.
Meet Sabah & Khushdeep
https://m.youtube.com/watch?v=uOZqywSoCx4
"Khushdeep and I had known each other for a few years, but only grew close about three years back. The world proved to be quite small for us. Khushdeep (from Dubai) and I (from Kuwait) attended the same wedding in Fairmont Hotel, Jaipur! I wasn't quite aware at the time that he had attended this wedding until I saw an Instagram post of a parrot at the same venue. It was that moment which led us to exchanging contacts and our very first memory of each other.
Over time, we started chatting and I would only fly to Dubai once every two months. During this time, Khushdeep and I became exceptionally close as friends. The funny thing was that everyone assumed we were dating, which included our family and friends; however, this wasn't true. Our feelings for each other were perfectly intertwined in a long silence that we never confronted. He finally proposed to me on my birthday in 2015 and we've been #SabKhush ever since" explains Sabah.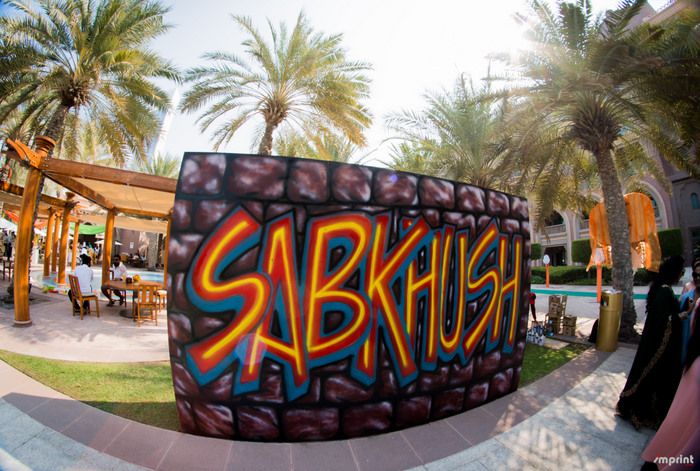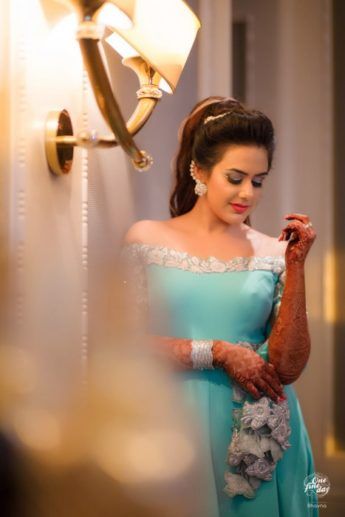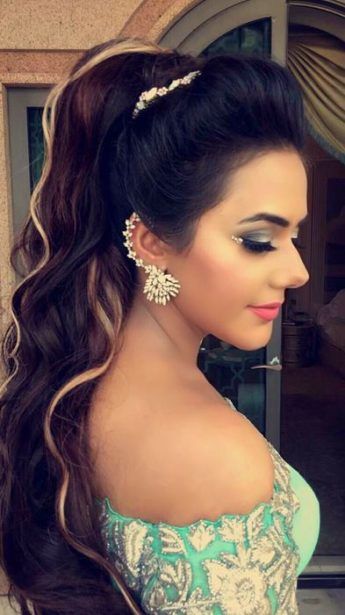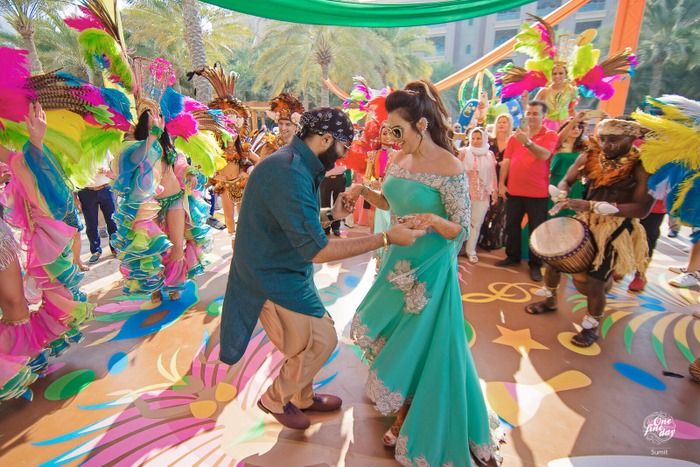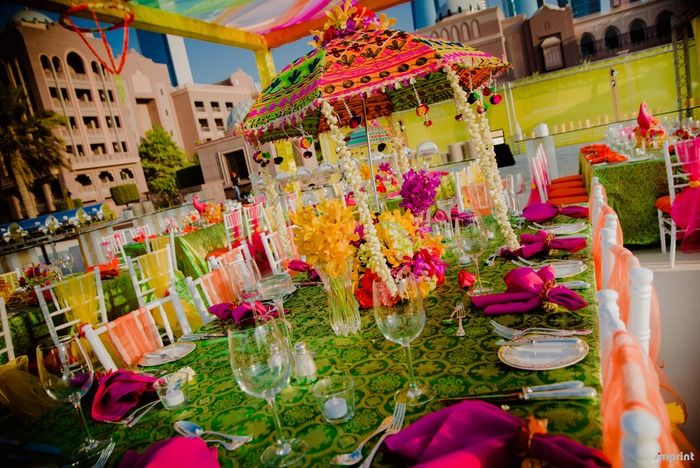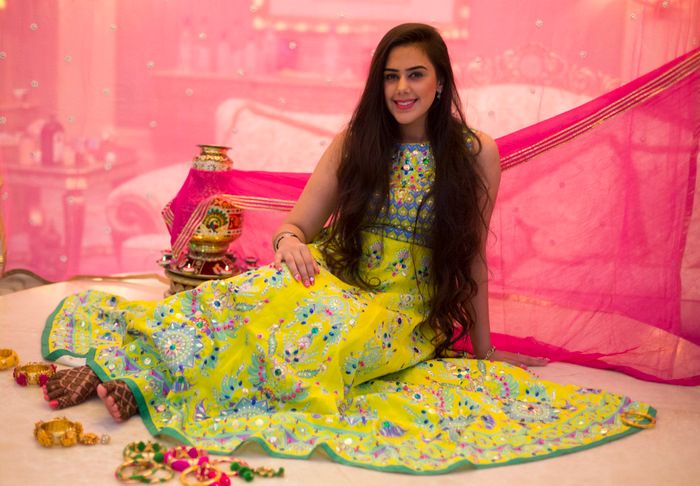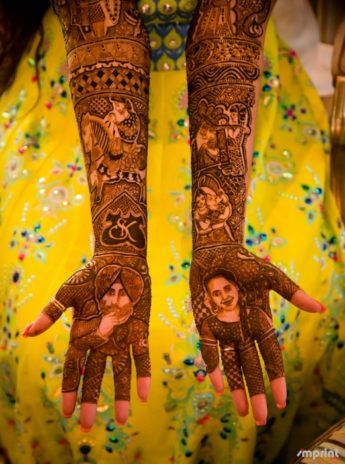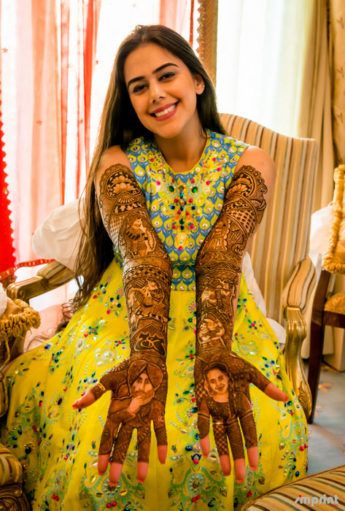 The Anand Karaj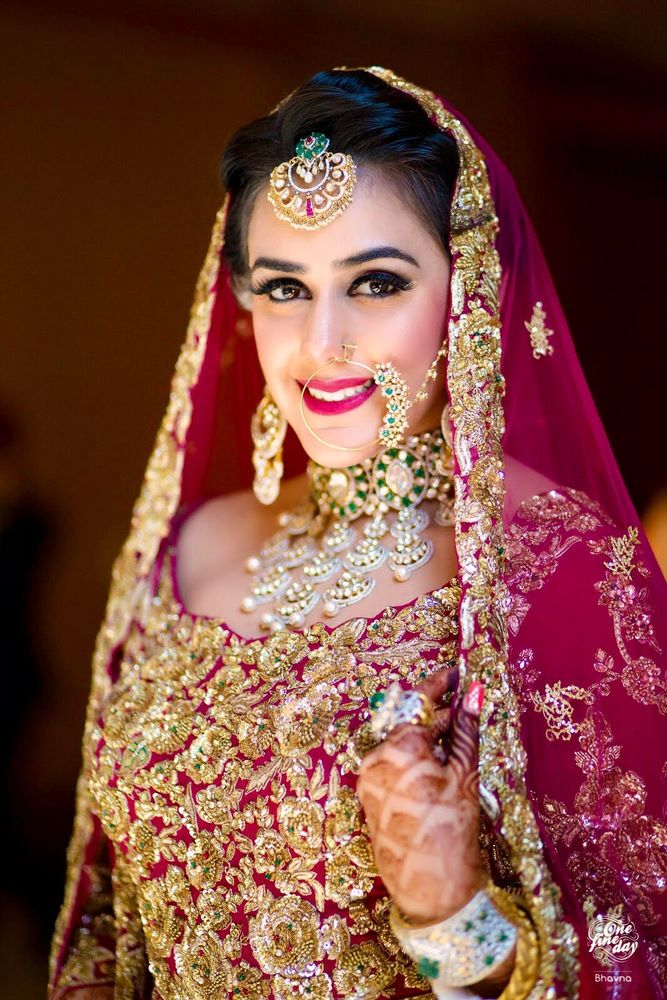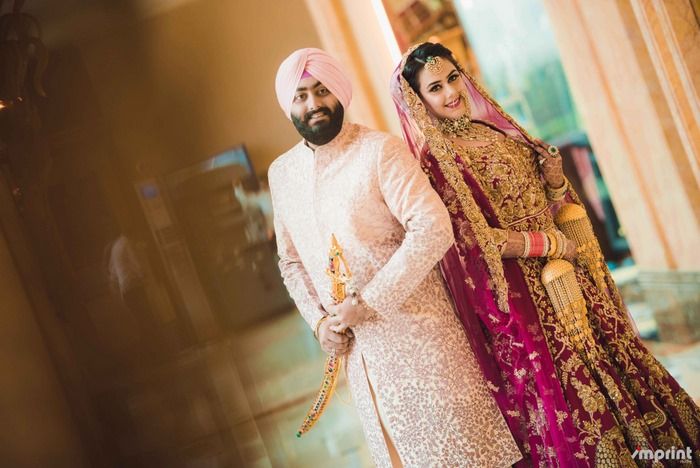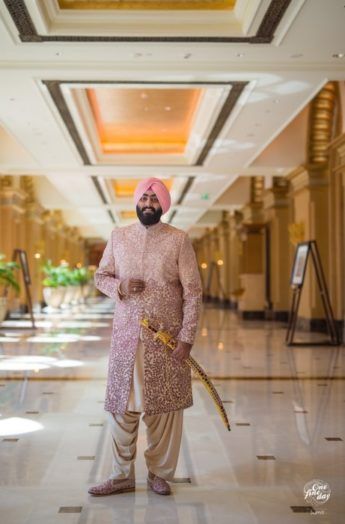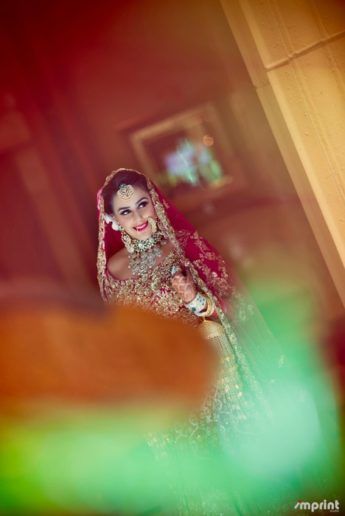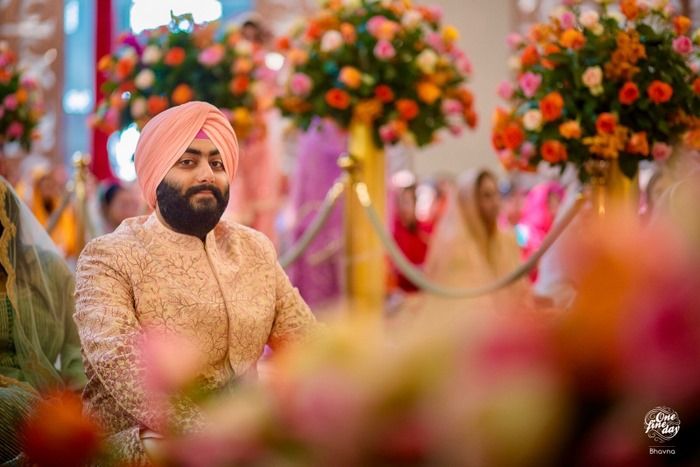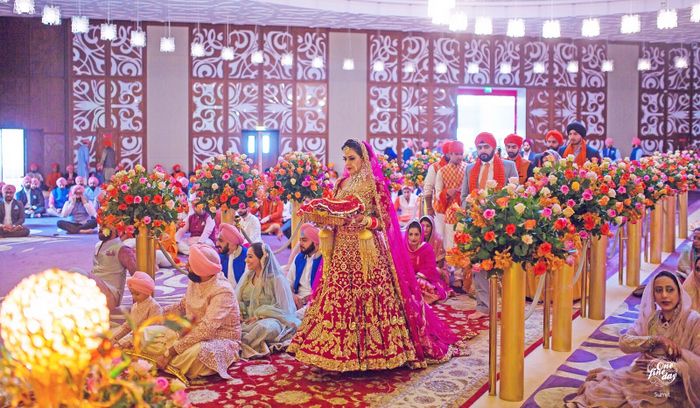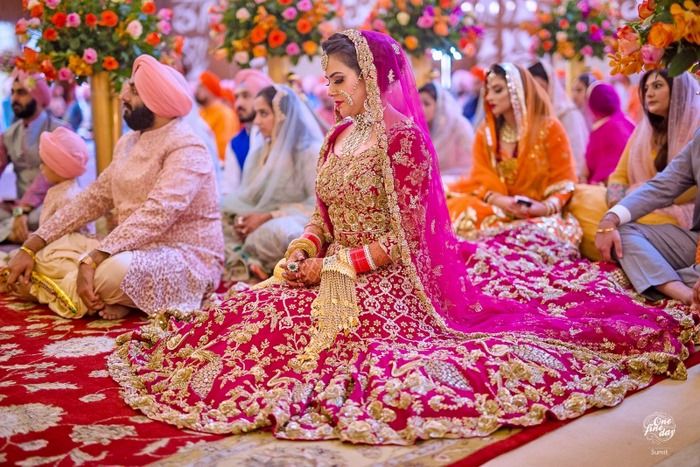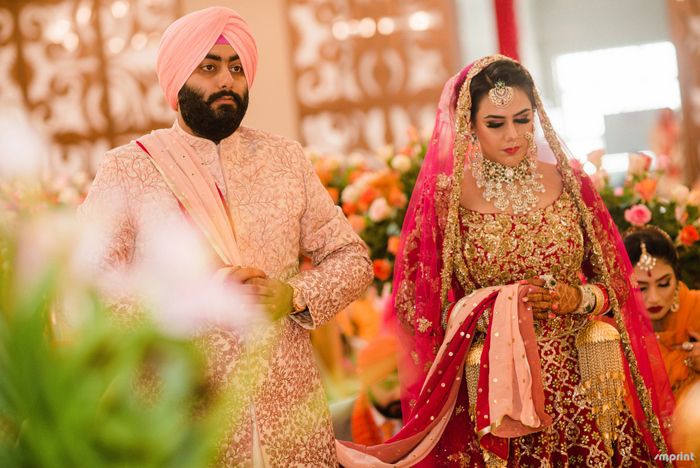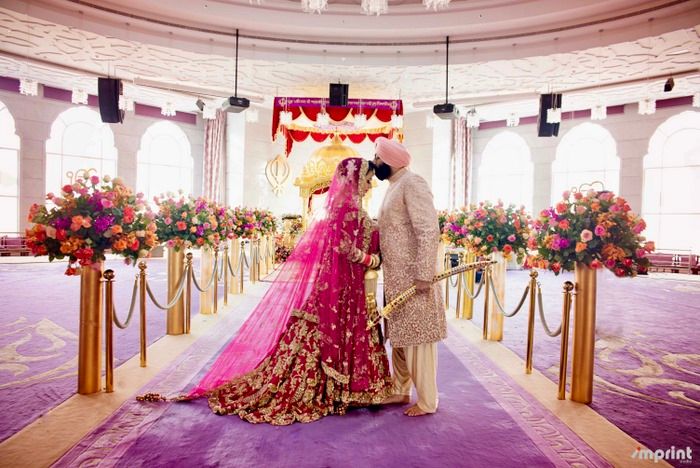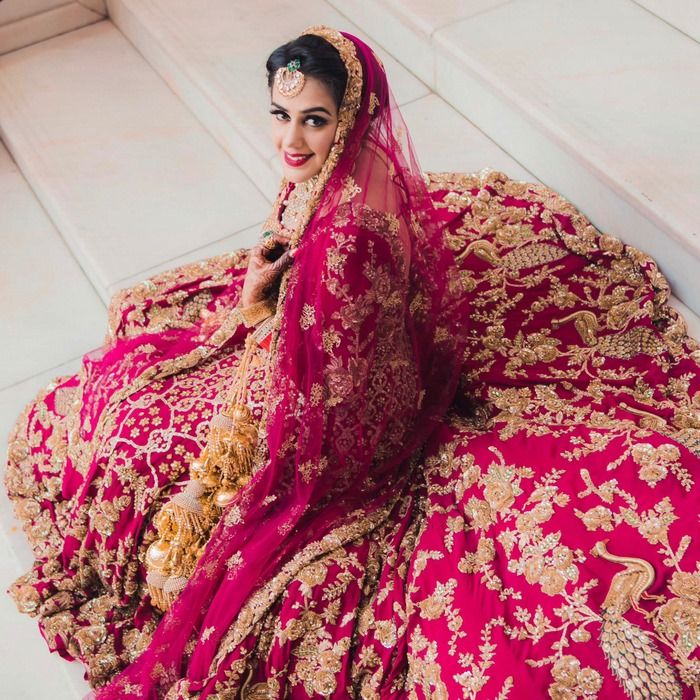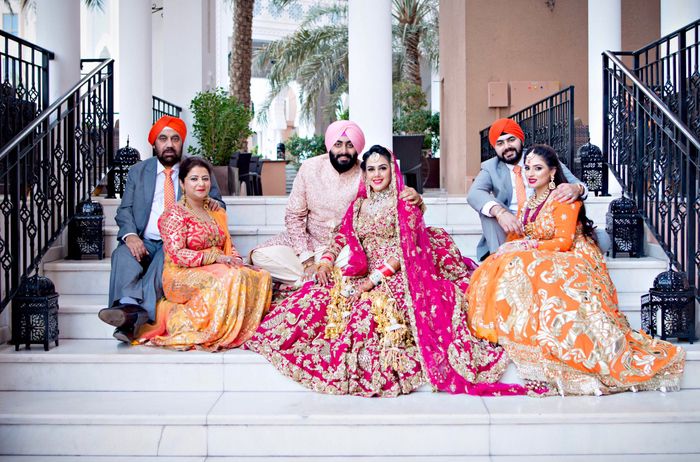 Raat Ki Baraat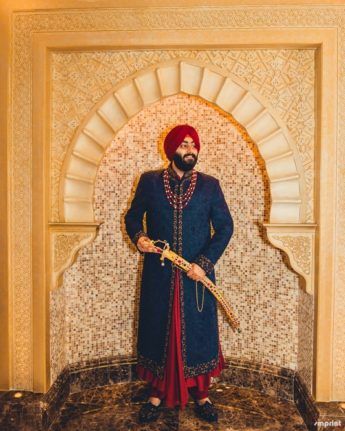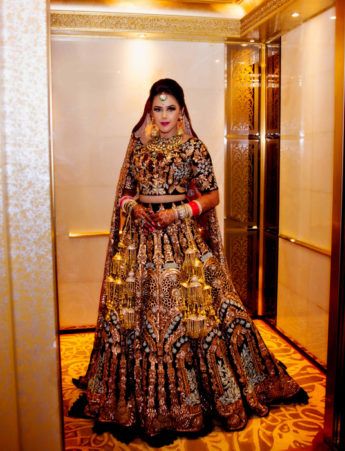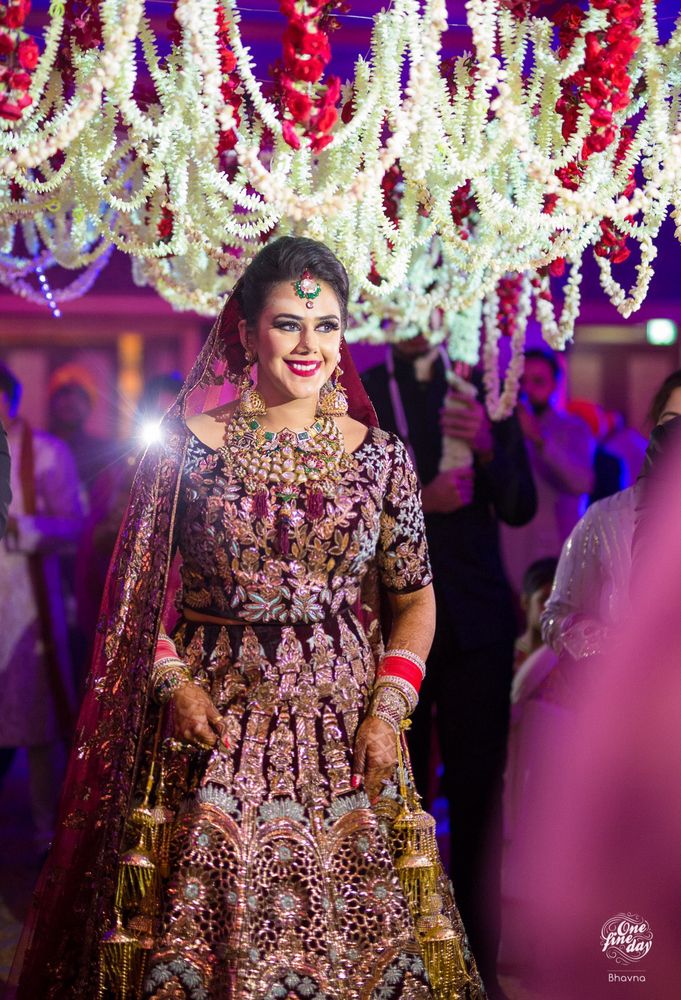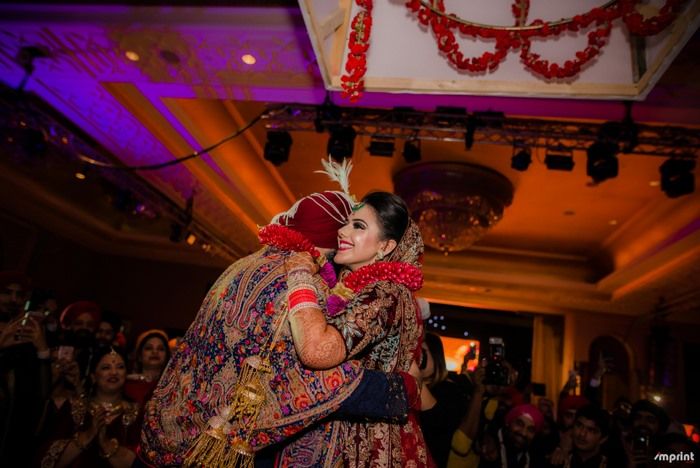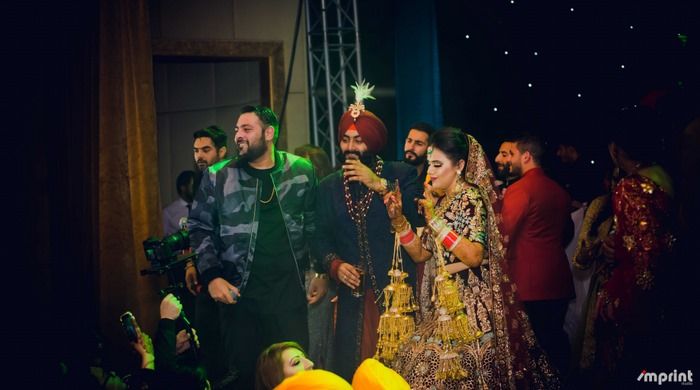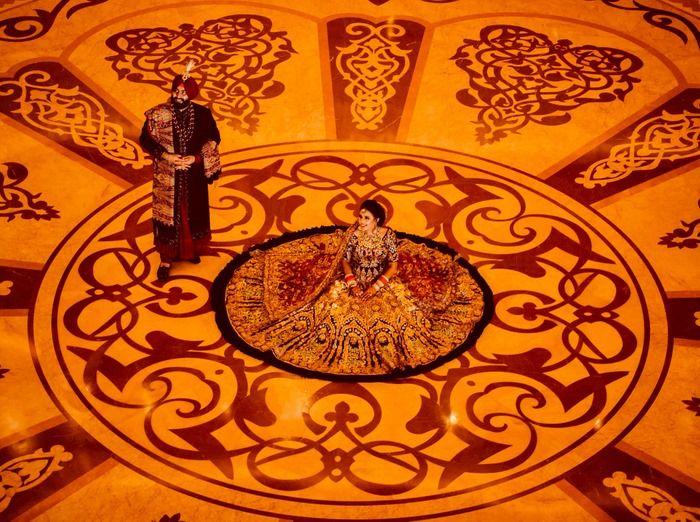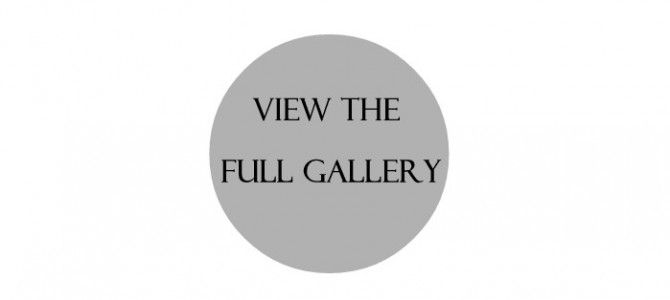 From The Bride:
"I personally have always wanted a Palace wedding and Khushdeep, being the ultimate gem of a person he is, embraced my dream as his own. Emirates Palace was the perfect location for us since it was ideally located for our families and friends; hence, qualified as a destination venue for our wedding. We wanted to do something extraordinary and unique and at the same time create a one of a kind experience.
We decided to proceed with a four-day wedding, as this would not only allow us, but also all our families and friends to fully enjoy the functions at ease- it proved to be an excellent decision! Both Khushdeep and I consider ourselves very lucky to have had the endless support of our family's through the entire planning and execution of our wedding. Most of all, I don't think that I would've been able to make it through the entire wedding planning process and the wedding itself without the constant support, love and encouragement from my mom and best friend, Heena. They both were unbelievable pillars of strength through every obstacle I faced and were with me every step of the way, including the painfully long and extensive weeks spent in India for the wedding shopping. Believe me when I say, this time was unnerving and the patience needed to be able to see it through definitely required a positive and protective mom along with an incredible best friend like Heena!" adds Sabah.
"The wedding was made up of six events, each being different from the other. The themes, decors, outfits all varied and contrasted each other. Each event was carefully thought out so that there were no similarities in design, styles or colors in either the outfits or the events. From a Persian themed Engagement, a Punjabi Mehndi Sundowner, a Brazilian Carnival themed pool party, a magnificent Baraat, a beautiful and traditional Anand Karaj, a bling welcome dinner to an exquisite regal reception- our wedding was everytahing we've ever wanted and more! We danced the night away with Sukhbir, Malkit Singh, and Badshah's outstanding performances!
Despite the varied and unique events, one thing that remained common in every event was the inclusion of the song " Afreen Afreen". This song remains very close to our hearts and will always be considered a very important aspect of our wedding. It will constantly serve as a reminder of the beautiful journey that Khushdeep and I experienced together.
I really don't know what other brides do and how they feel, but I can confidently say that I enjoyed every single event at my wedding. Despite all the challenges faced, I would do everything all over again in a heartbeat only to relive those beautiful days known as the #SabKhush Wedding.
Khushdeep and I wanted to have a wedding that would be filled with memories and would be cherished for a lifetime. With the love and support of our families and friends, we were able to watch our dream unfold beautifully and exceed our expectations more than what we could have imagined" explains Sabah.
Vendors: Venue: All Events at Emirates Palace Hotel; Wedding at Guru Nanak Darbar & Reception at The Four Seasons Decor: Flower Boutique, UAE Mehendi Artist: Kundan Mehendi Artist★ 4.6 i Bridal Outfits: Cocktail outfit by Gaurav Gupta★ 4.9 ; Mehendi outfits by Manish Arora★ 5 and AJSK; Carnival by Mayyur Girotra;  Raat Ki Baraat outfit by Manish Malhotra★ 5 ; Reception by Sabyasachi Mukherjee★ 4.9 and Anand Karaj by Rimple and Harpreet Narula★ 5 Groom's Outfits: Mehendi Sundowner outfit by raghavendra rathore★ 5 ; Carnival outfit from Dubai; Raat Ki Baraat outfit by Rohit Bal Groom Wear★ 5 ; Anand Karaj outfit by Varun Bahl★ 5 and Reception outfit from Dubai Jewellery: Hazoorilal Legacy ★ 4.5 Jewellery; Shital Bajaj, Purab Paschim by Ankit Khullar★ 5 , Ra Abta, Jewels by Annu Chadha, Khanna Jewellers Makeup: Bridal Makeup by Chandni Girdhar★ 5 & Dimple Dhakan Favours: Forrey & Galland Invitations: House of Design★ 3.9  and Forrey & Galland Photographers: Imprint Studio and One Fine Day★ 5  Videographer: Imprint Studio Bartender: The Wedding Bartenders Entertainment: DJ Jeftin James; DJ Manoj Punjabi; DJ Aman Nagpal, Percussionist Tarang Singhal Wedding Co-ordination: RightStar Events; Rana Sajnani