Haircare Remedies For Brides-to-be That Are Right In Your Kitchen Cupboard!
BY Sakshi | 10 Apr, 2020 | 3090 views | 3 min read
One of the benefits of this lockdown due to Coronavirus is that we have all the time in the world for some tender loving care for ourselves! If you're a bride-to-be, then you can use this time to take care of your hair and skin like never before- after all, you can't go to the salon either! So here are some easy peasy home haircare remedies for common problems, which work, we promise!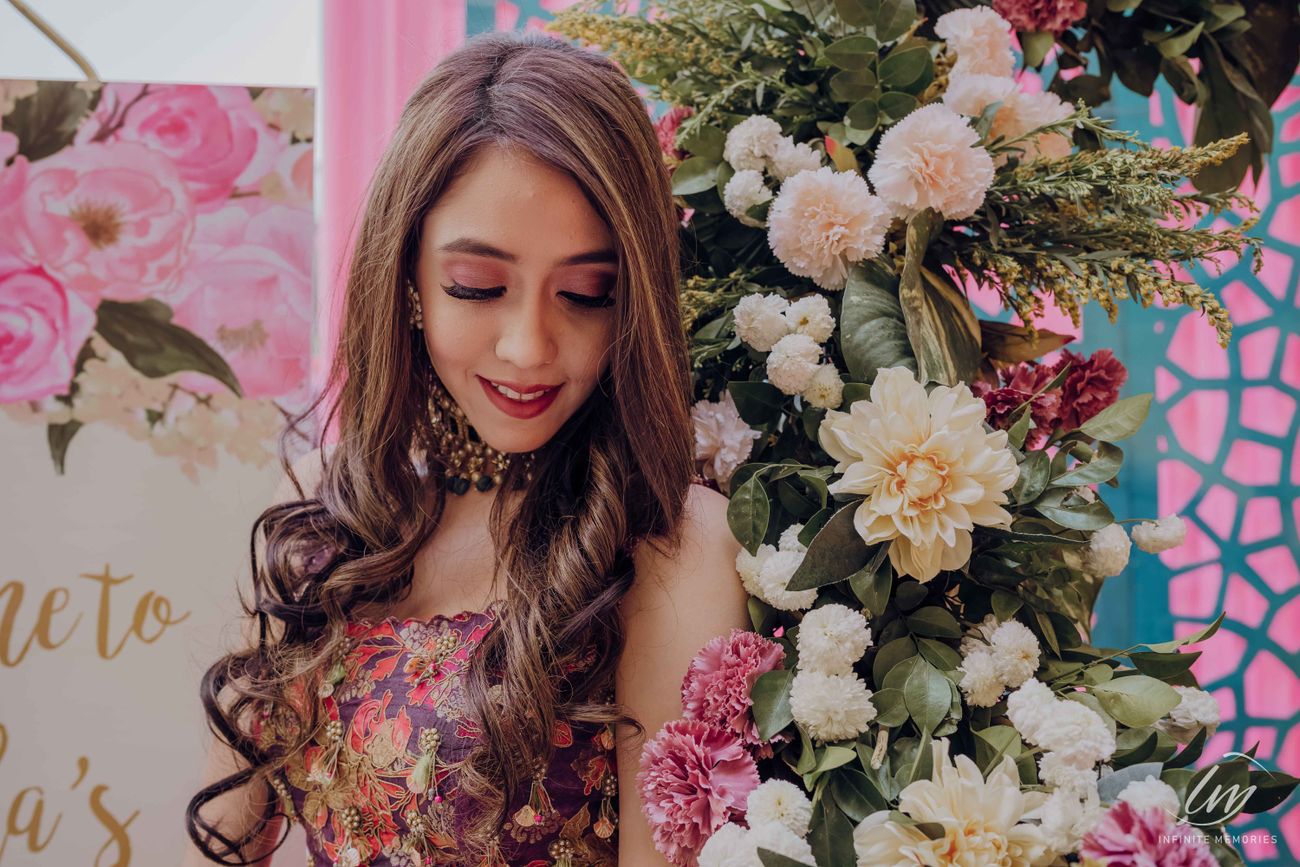 Image via Kashika & Anirudh
Yes, they're perfect for lazy girls too!
Problem: Dull or lacklustre hair
Easy mayonnaise hair mask. Whip some mayo up till its fluffy, and apply it on your hair, avoiding the scalp. Cover it with cling wrap or a plastic shower cap and wash off after 30 mins. 
Beer conditioner. Take half a cup of flat beer and mix 2 cups water to it and keep aside. Shampoo and condition your hair normally as you would, and use the beer as a final rinse - do not wash your hair after this, and let it air dry.
Curd can help. Take some sour curd and apply it to your hair. Wash off with regular shampoo after half an hour. 
Problem: Rough hair
Hot oil treatment. Take some coconut oil, or mix olive and a few other oils in it if you have, like almond oil. Warm the oil mix in the microwave, massage your hair with it and wrap a warm towel around it. Unwrap after 30 mins and wash off. 
Aloe vera is great for nourishment. Just take a fresh one, slit it, take out the flesh, mix it with water and apply to your hair from the root to the end of the strand. Wait for half an hour and wash it off with regular shampoo. Your hair will instantly feel softer and more nourished.
Problem: Dry, damaged hair
Honey and vegetable oil mask. Mix 2 tablespoons of both to make a sticky paste. Apply this as a hair mask and wrap it with a plastic shower cap. Remove after 15 mins and wash off. 
Avocado and banana hair mask. Mash one of each until the mixture is lump-free (very important), apply it to your hair and let it sit for 30 mins. Wash off nicely to reveal softer, conditioned hair!
Problem: Oily scalp and hair
Vinegar rinse. Use some conditioning pack or your regular conditioner  and rinse it off. Then take a bowl, mix some shampoo and 1 tbsp vinegar and wash your hair with it. This tackles oily roots. 
Apple Cider Vinegar can also help. Take 2 tbsps of ACV and the same amount of water to dilute it. Mix it and keep aside, and use it as the final rinse. 
Problem: Dandruff or dry scalp
Fenugreek seed paste. Take 4 tbsps fenugreek seeds and soak them in water overnight. Blend them into a fine paste the next day and apply it to the scalp. Leave for 30 mins and wash off. 
Use baking soda. Make a paste of baking soda with a little water. Apply it to your scalp for a minute or 2 before shampooing and then go ahead with your regular shampoo and conditioning routine. 
ALSO READ: Bridal Hair Care 101: 8 Steps To Follow For Longer, Shinier Hair!