Healthy Yet Yummy: Snacks A Bride Can Binge On Guilt-Free!
BY Sakshi | 19 Apr, 2019 | 925 views | 2 min read
 When you're a bride, chances are that you forget to eat your meals properly with all the jitters and excitement. And that's why you really need to keep some snacks handy, when hunger strikes! Instead of binging on some junk at that time, snack on something healthy which is not only easy to carry along, but is not messy to eat too, and will not make you feel bloated or heavy.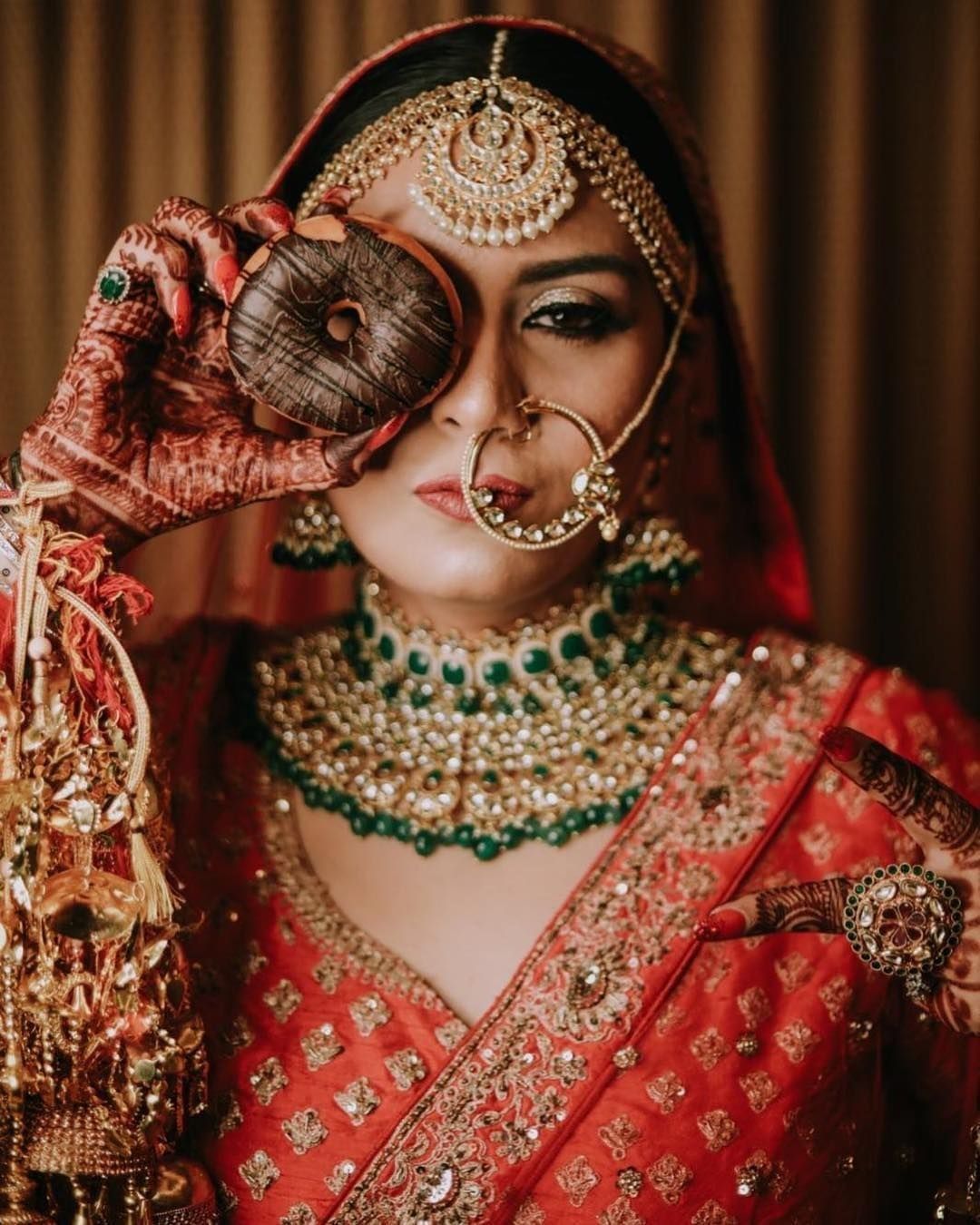 Image via @lifeofhenna
So here are some snacks to keep handy and munch on your big day!
Trail mix
A nice trail mix with sunflower seeds and other good nuts is a great snack that's healthy too. Might not be super low on calories, but is a healthy thing to snack on!
Greek Yoghurt 
Greek Yoghurt not only tastes good, but has healthy bacteria for your gut. You can even add some fruit or granola to it to make it a little more filling. 
Fox nuts or Makhane
Simply roasted in ghee or butter, these make for super healthy snacks which are high in antioxidants and light on the tummy too. 
Carrots/Cucumber with Hummus or Guacamole 
If just eating some veggies like carrots and cucumbers are too boring for you, then mix it up by dipping it in hummus or guacamole, which are loaded with goodness. 
Cheese Crackers 
Just some plain or cheese ones are good enough to fill up your tummy without making it heavy. 
Kale Chips
They're all the craze right now, and you might or might not like them, but they're healthy!
Berries 
A mix of berries like strawberries, blueberries and raspberries is also a great snack to have which will help reduce bloating too. You could even mix them with some Greek yoghurt. 
Dark Chocolate
Not only does it taste sinful, but will instantly put you in a good mood!
Coconut Slices
Coconuts are full of goodness, and dried or fresh coconut is something that is a good snack for brides if you like it. 
ALSO READ: Foods To Eat & Foods To Avoid During Your Wedding Week! *Bye Bye Bloating!