Home Workout Routine For Brides-to-be! *Burn away those Dalgona calories*
BY Sakshi | 04 Apr, 2020 | 1913 views | 2 min read
It's a vicious cycle right now. The more you try to not think about food, the more you end up eating. If you're anything like us, it's taking you a whole lotta will power and 50 packets of snacks to get through the day. But when you have your wedding coming up (or not), you cannot afford to let yourself slip  up, especially if you've always been the kinds who likes to get some sort of physical activity everyday. Here are some home workout routines which are easy peasy to work up a sweat and burn off all those packets of chips and of course, Dalgona coffee :P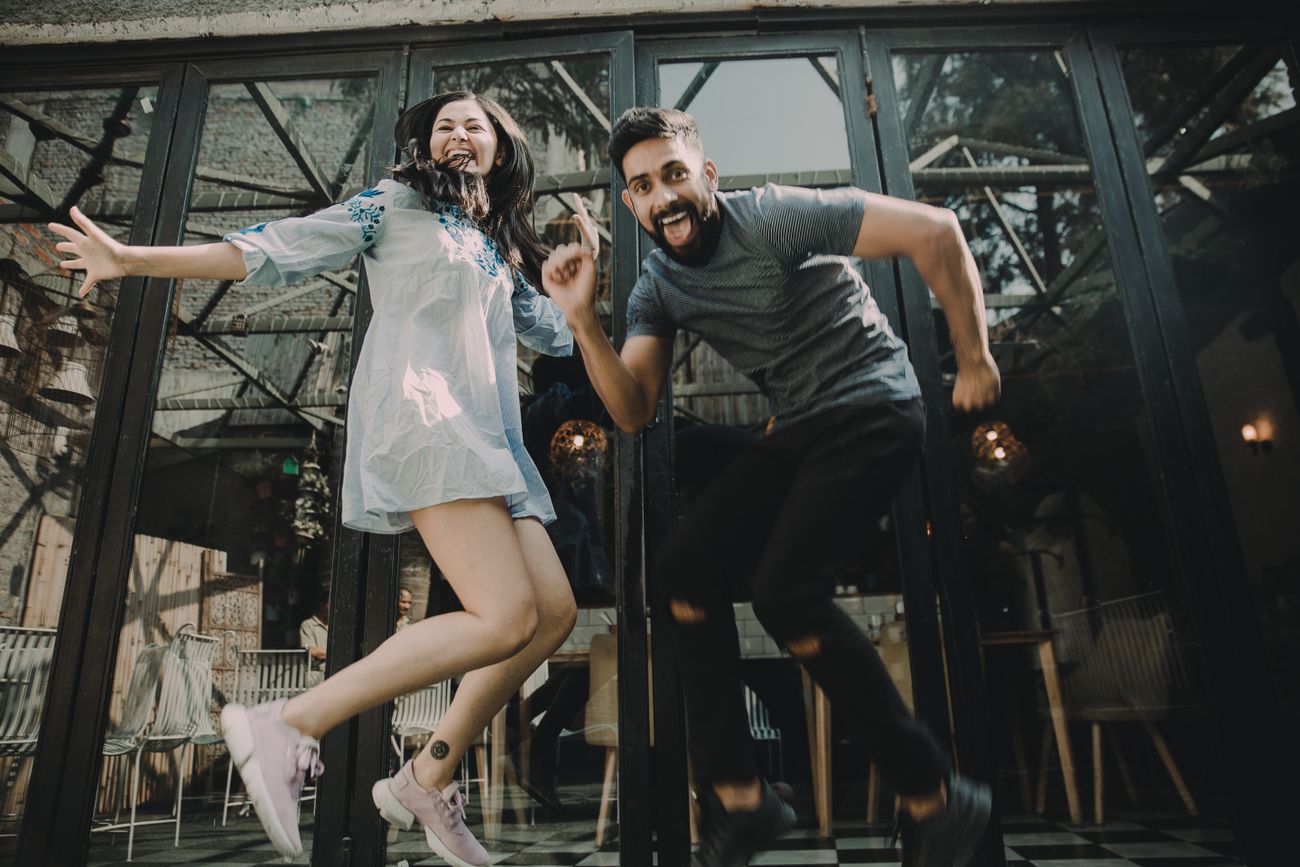 Image via We Dont Say Cheese★ 4.6
So get those shoes and mat out and get started!
This Bridal Bootcamp
Video via blogilates
This one has all the feels for a bride-to-be, and we love it!
This easy 15 minute fat burning workout
Video via The Urban Fight
Easy peasy lemon squeezy!
This basic Zumba workout for beginners 
Video via Step-Up and Dance Academy, Yashdeep Malhotra
If you love Zumba, or want to give it a go!
This high intensity Bollywood dance workout
Video via POPSUGAR Fitness
You won't even know you're burning calories!
This Zumba on Bollywood tracks that's catchy!
Video via 1687deepika
Dance while you exercise and have fun!
These dance squats which make even the most boring exercise fun!
Video via DnceAll Universe
Everyone hates squats, but this makes them bearable!
This advanced one which uses some basic equipment
Video via Good Morning America
If you already work out and have the basic equipment, give this a go!
ALSO READ: