Honeymoon Photo Diary : Bora Bora, New Zealand & Singapore
BY The WMG Bride | 07 May, 2014 | 1349 views | 5 min read
Whats one of the major reasons people get married?
Lets face it- It's the one time they can plan a dream vacation to wherever in the world they want to , no holds barred .  So our  "Honeymoon Diaries" series is to help all you brides and grooms to be plan your own idyllic honeymoon across styles and budgets  while learning from experiences of couples who have been there, done that. To inaugurate this series, we have Harsh & Shivani- who recently did a whirlwind honeymoon involving Bora Bora, New Zealand and Singapore
Meet Harsh & Shivani
They met in "Hum Tum" style- at the airport and recently tied the knot in Mumbai. While the  deets on their wedding should be up soon, we got talking to Harsh about their trip and what they recommend you do on yours ! To do a quick roundup, here is a snapshot:
Honeymoon Style: Mix of adventure along with Relaxation & Romance. Harsh says he wanted to incorporate the big city vibe along with the quiet, quaint places along with the rush of adventure sports !
Itenary : Mumbai - Bora Bora (via Auckland &  Tahiti)- Auckland- Queenstown-Mt Cook -Lake Tekapo- Singapore- Bombay
Hotels stayed at: Hilton Bora Bora , Pounamu Apartments in Queenstown, Hermitage in Mt Cook, Peppers Blue Water in Lake Tekapo and Marina Bay in Singapore
Preferred Cuisines: Vegetarian !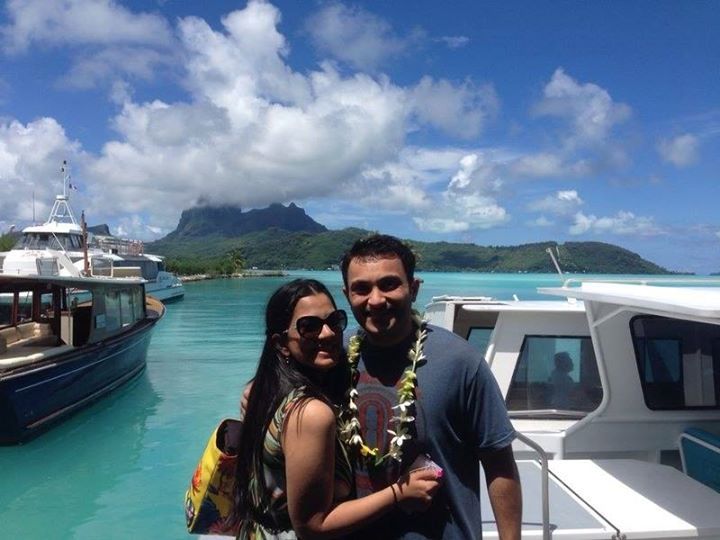 Get Set go !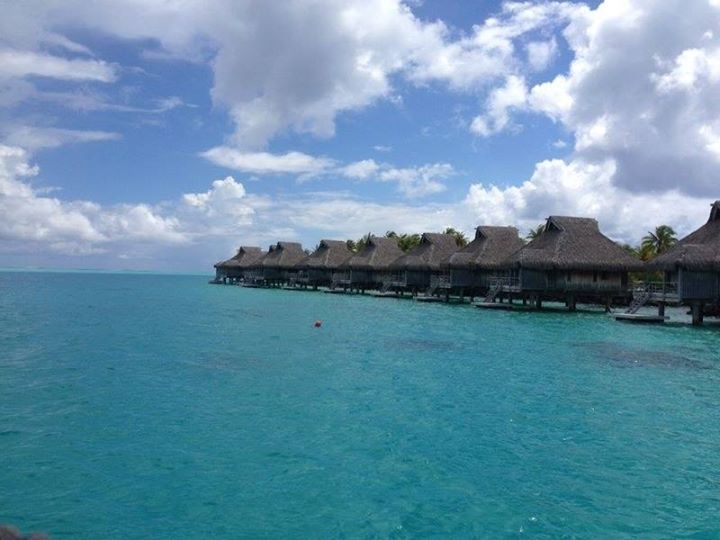 An Endless expanse of clear water
The Lagoon Villa at the Hilton in Bora Bora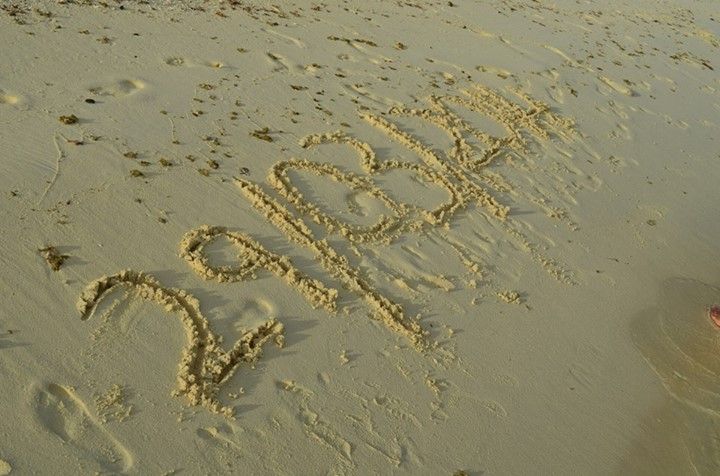 Shivani celebrated her birthday in Bora Bora . Hence the date!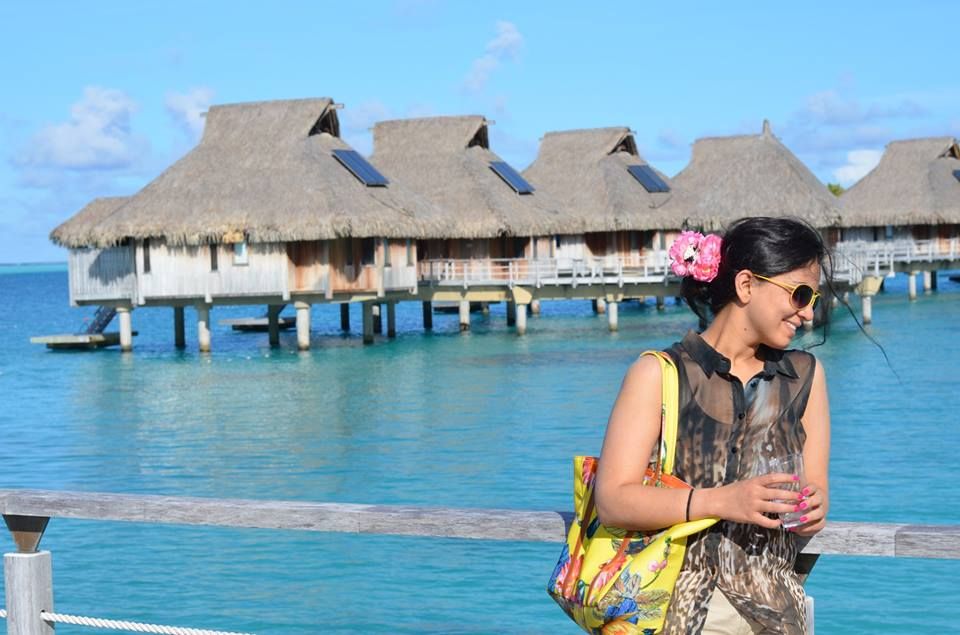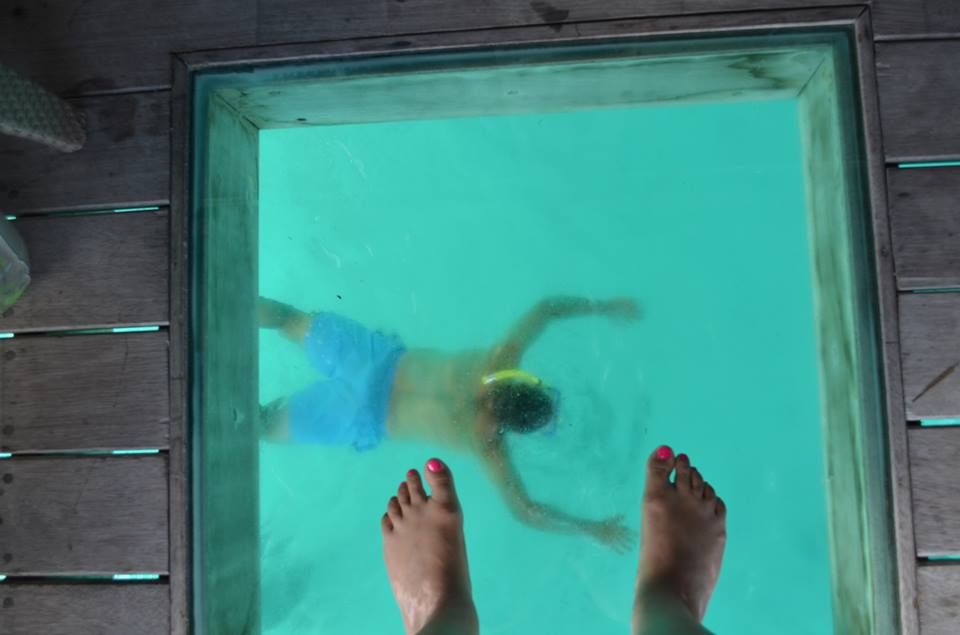 Honey Im up here !
Getting ready to jump from a plane in Queenstown New Zealand!!!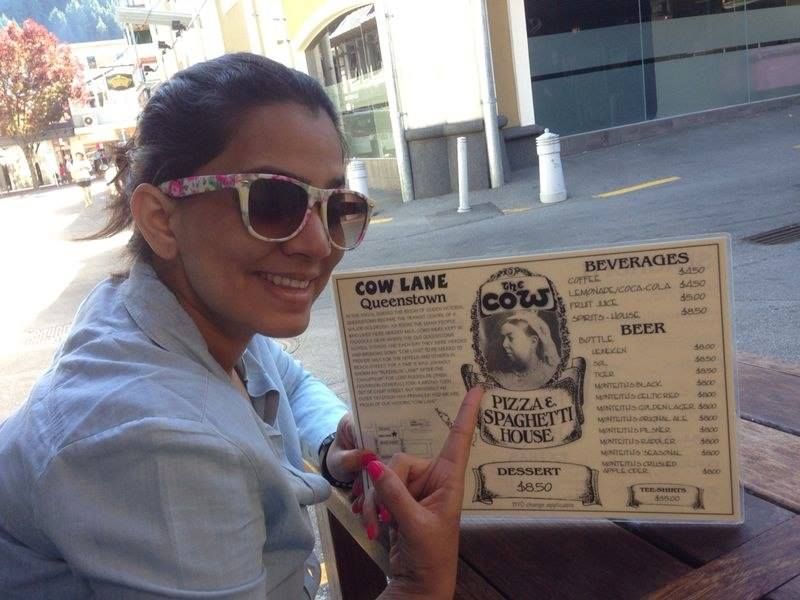 Clearly seems to be Shivanis favourite pose ! haha
Making their way through the extra large Fergburger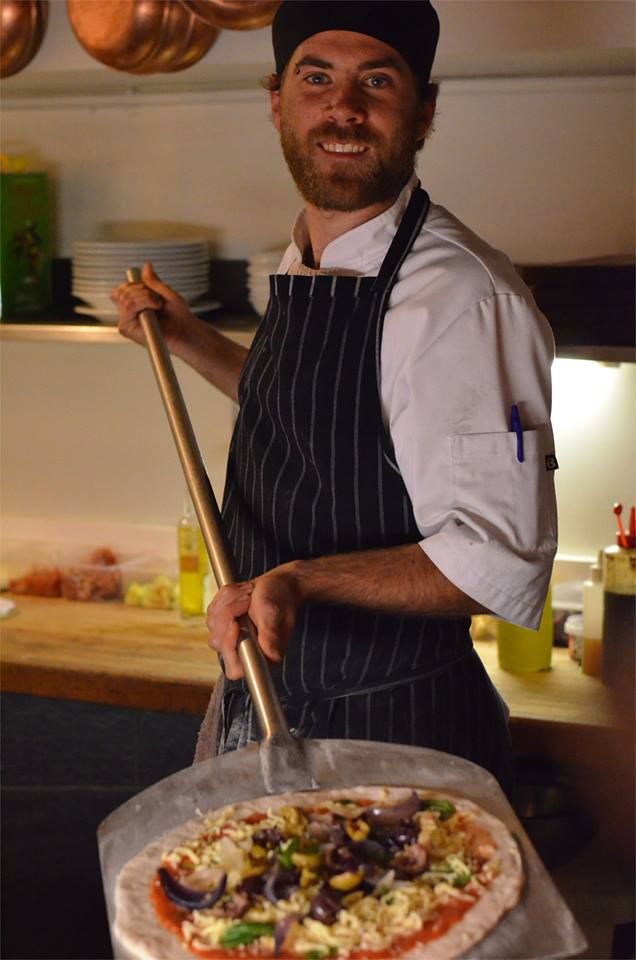 Devouring Italian food and Pizzas at Bella Cucina!
From the couple : "  The journey to Bora Bora is a Loooong journey and involves multiple flight changes, but once yr there you realize how totally worth it is. You basically need to go to Bora Bora via Tahiti. Now going to Tahiti itself involves first a flight to New Zealand, which is 18 hours long, then a 6 hour flight to Tahiti where you have to compulsary stay a night because of the timings of the flight and then another 45 minutes by flight to Bora Bora. You can also do a boat to Bora Bora, but that would take longer and probably be more expensive"
Must See Items..
If you ask me what is a "Must see" in Bora bora- EVERYTHING. Its a place where everywhere you look there is an incredible view, and every minute of that long journey seems worth it once yr there. It is truly like Paradise on earth- we stayed in a Lagoon Villa which is the closest you can come to basically staying on the ocean itself and everywhere around us was an endless expanse of crystal clear turquoise water "
Food Haunts for Vegetarians...
In  Bora Bora all that is considered veg is basically Bread!!! So you have to carry some stuff of your own otherwise be prepared to either have bread or just indulge in Sea food. But in New Zealand in Queenstown, there are TONS of restaurants and we completely indulged there
The NewZealand Leg...
New Zealand has two islands- The north island and the
South Island
. There is nothing much in the
North island
which is a mistake what most people do- they travel to the
North Island
. The action really is in the
South Island.
What we did was we drove through South Island covering Queenstown, Lake Tekapo, Mt cook and finally Christchurch. Driving is the best way to enjoy the countryside really. Queenstown is where you can easily spend 5 days- there are tons of adventure sports and a huge plethora of restaurants to choose from and just a lot of life and action
(which is a lot to say for New Zealand where the sheep outnumber the people !)
. We did Bungee, Sky Diving, Rafting..pretty much all of the sports except Horse riding
(Editors note: Yeah- you can do that in SImla :p ) .
It's not just about the adventure sports but the setting in which you do them- the bungee for example you are jumping in between lakes and mountains- I doubt you get that feel anywhere else in the world. Prices of Adventure sports for reference
:
850 USD for a 2 person jump.
Food in New Zealand...
In Queenstown, we REALLY hogged on food. Cows Pizza had pizza to die for, Fergburger is like a burger the size of your head  and Bella Cuccina has the most amazing Italian food ever. We did breakfasts at Vuddu Cafe with bagels, french toast and pancakes and for the occasional bite 'Cookie Time' for Cookies and Hot coco.Also in Singapore  you must visit Pizzeria Mozza, and Din Tang Fu (Amazing Dim Sums)
Minimum Budget to set aside for a similar trip :
At the very very basics yr looking at a
minimum
of 9 L but that is just basic travel, stay and food. Anything additional is on top. You have to consider that flight tickets for 2 people themselves are 3-3.5 but its worth every penny spent.
Thanks guys, this was super helpful . Readers- do send in your Honeymoon stories to us- whether Goa or Guatemala we want to know!! Email us at submissions @ wedmegood dot com