How Contrast Blouses Add A Pop To Your Muhurtham Kanjeevaram Saree
BY Meenu | 28 Aug, 2020 | 21710 views | 3 min read
Bridal blouses and us have such a bond. We want our brides to always have the best. We know in South Indian weddings the bridal blouse has such gorgeous heavy embroidery. However this is especially for those brides who are not big fans of that, or maybe you are that bride who does not want all the blouses embroidered. Then you surely should read on.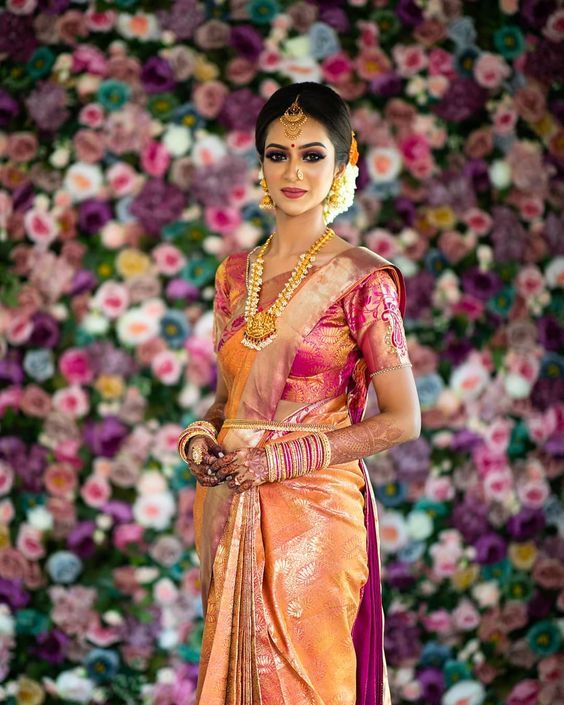 Image Via: Ashevin K Photography
Have you ever thought of trying your heavy Kanjeevaram saree with a contrast blouse? Did you think it might not make the saree grand? If you think so then you are wrong. Contrast blouses have this thing of making a saree stand out. The way you choose the contrast, be it based on the under thread or colors that work well will add so much oomph to the saree. Even on your wedding day this simple thumb rule works!!
Can you see here how a plain gold Kanjeevaram is elevated with the red blouse? It adds a pop and the subtle embroidery on the blouse is a win win.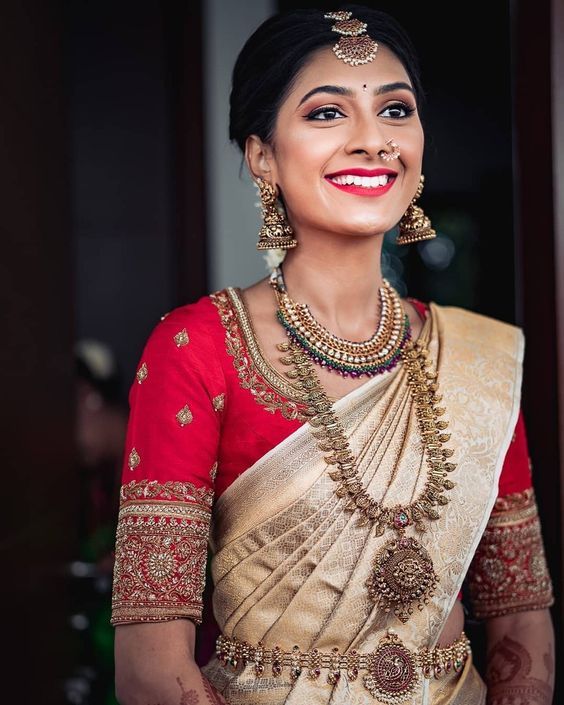 Image Via: Avani Design Studio
Pairing pink with green, we have seen. See how this bride pairs pink with blue and it looks beautiful. Adding the elements of contrast on her jewelry gets her a huge thumbs up!!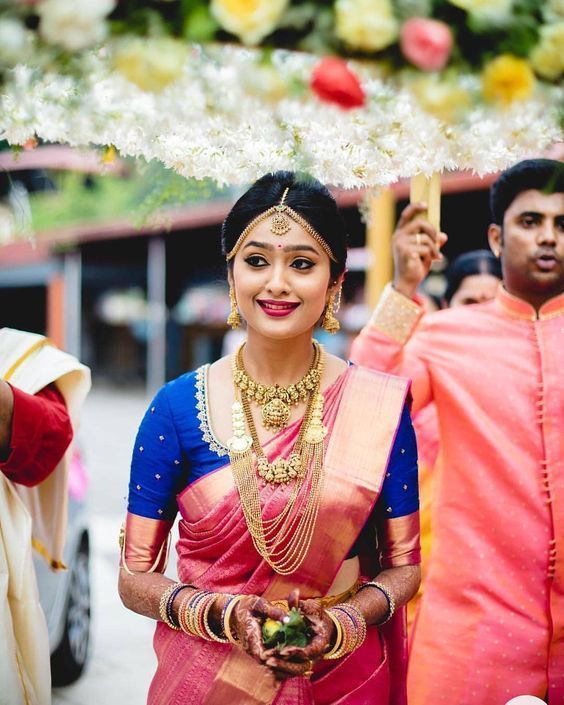 Brides usually opt for a classic look of a red blouse with a red bridal Kanjeevaram. This decision of a green blouse looks so refreshing!!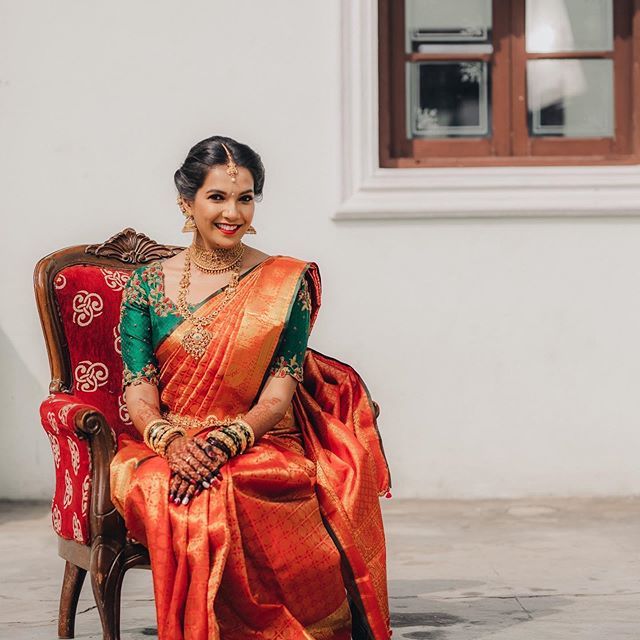 Image Via: EdwardMakeupArtist
This beautiful deep wine color blouse works as a perfect contrast for two entirely different sarees. Be it the pastel shade or the double color pink. Wow!!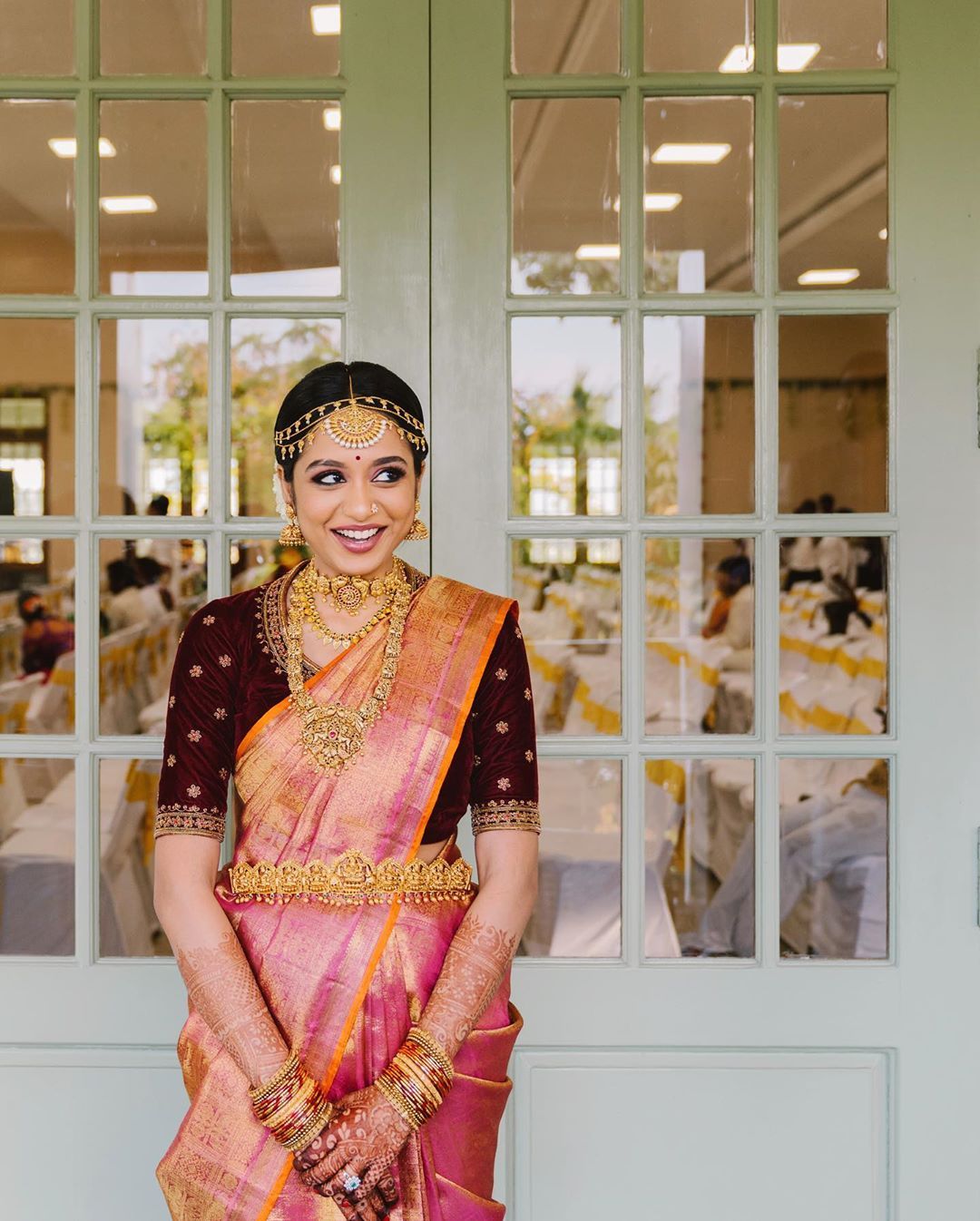 Image Via: Papreeka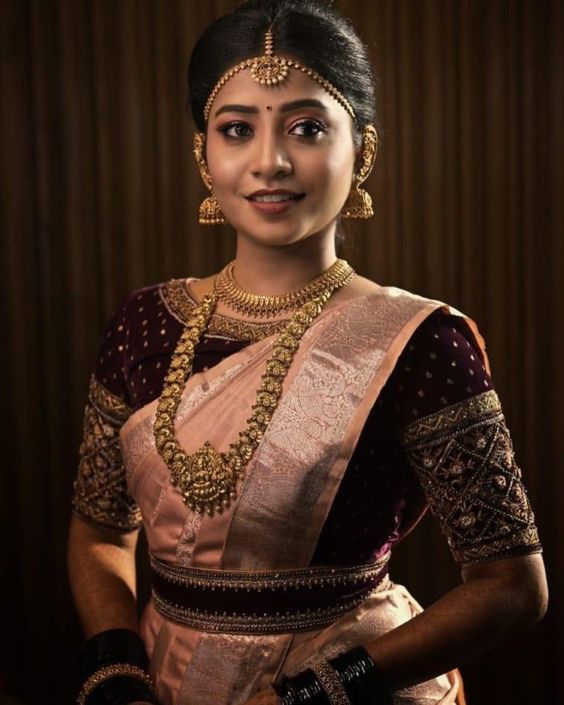 If a green blouse works on a red saree, what about the vice versa? Well that works too!! The bride has added a thin strip of green to the edges of the sleeves. We love that touch!!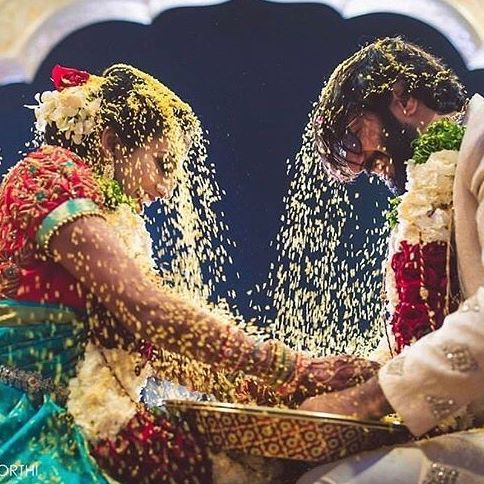 Image Via: Kishor Krishnamoorthi
This light gold saree with the heavy Rani pink blouse is goals!!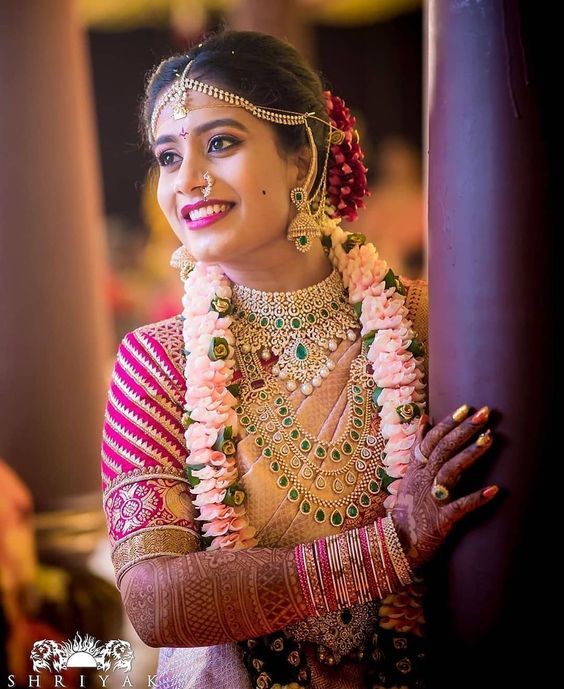 Image Via: Shriyak
If you notice these are all Muhurtham sarees with the heavy gold zari border and not a contrast border already. This makes it easier for you to match it with other color blouses. Like for instance the gold saree brings out its best with a red blouse, a green blouse also a maroon blouse.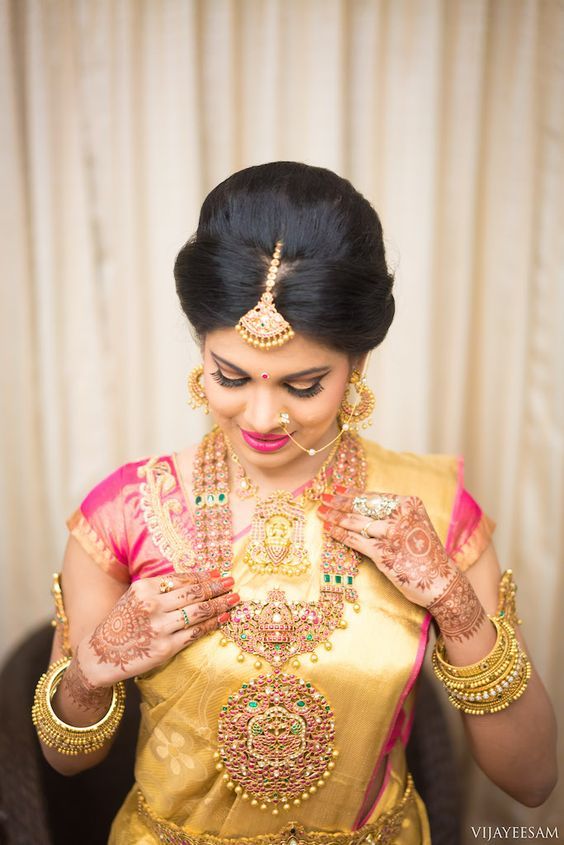 Image Via: Vijayeesam
When you plan a contrast blouse, work these colors in your accessories, your flowers to add more magic. To know how to match your jewelry just check this. You can always do embroidery on your contrast blouses too. Just do not go overboard.  Let us know if these pointers worked for you in choosing your bridal blouse!!