How I Found 3 Of My Wedding Outfits At One Store...
BY Sakshi | 27 Oct, 2017 | 5533 views | 3 min read
Ritu Kumar does some serious drool-worthy outfits, and one lucky bride got the amazing chance to be WMG's Red Carpet Bride for a day at Ritu Kumar's fab studio at South Extension, New Delhi where she could pick out three different looks for three of her upcoming events.  Featuring Ritu Kumar's new Kaleera Bridal Collection, each of these pieces had a different color story and looked absolutely gorgeous on bride to be Suhena Rakshit.
Special thanks to Kashika Kapur★ 4.9  for the gorgeous makeup and Fotowalle - The Story Folks★ 4.9  for the pretty pictures! Now over to the bride Suhena...
Look 1: The Mehendi Bride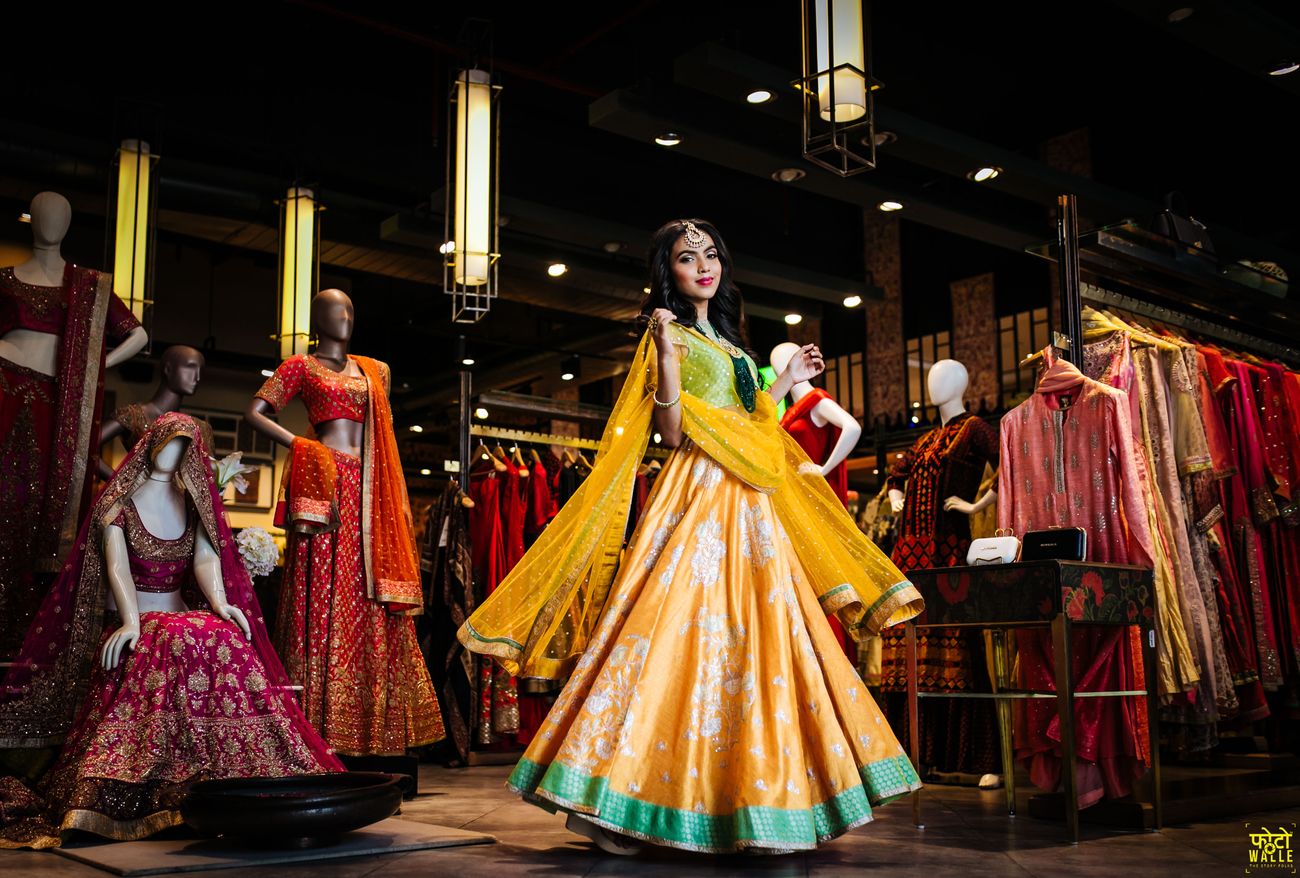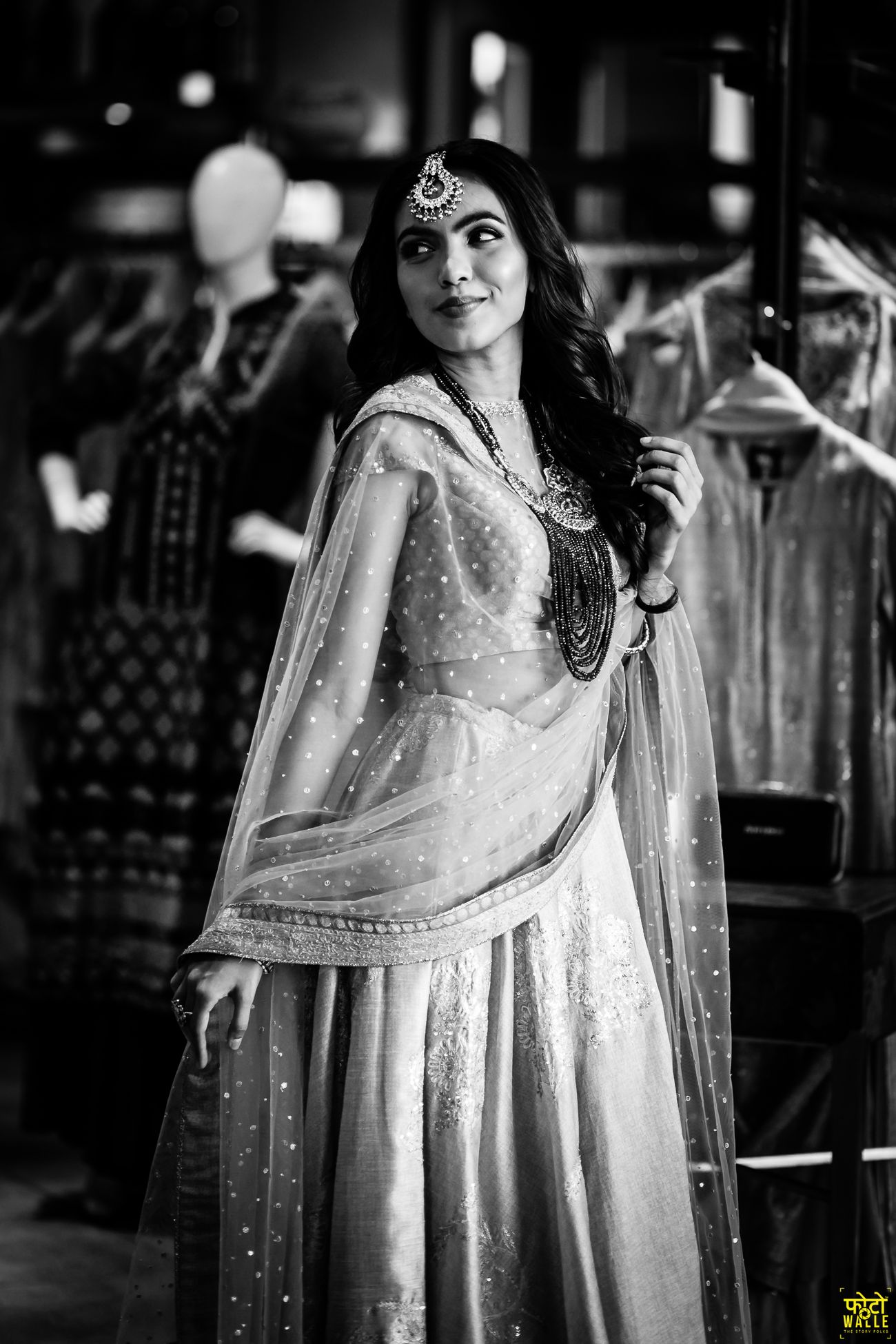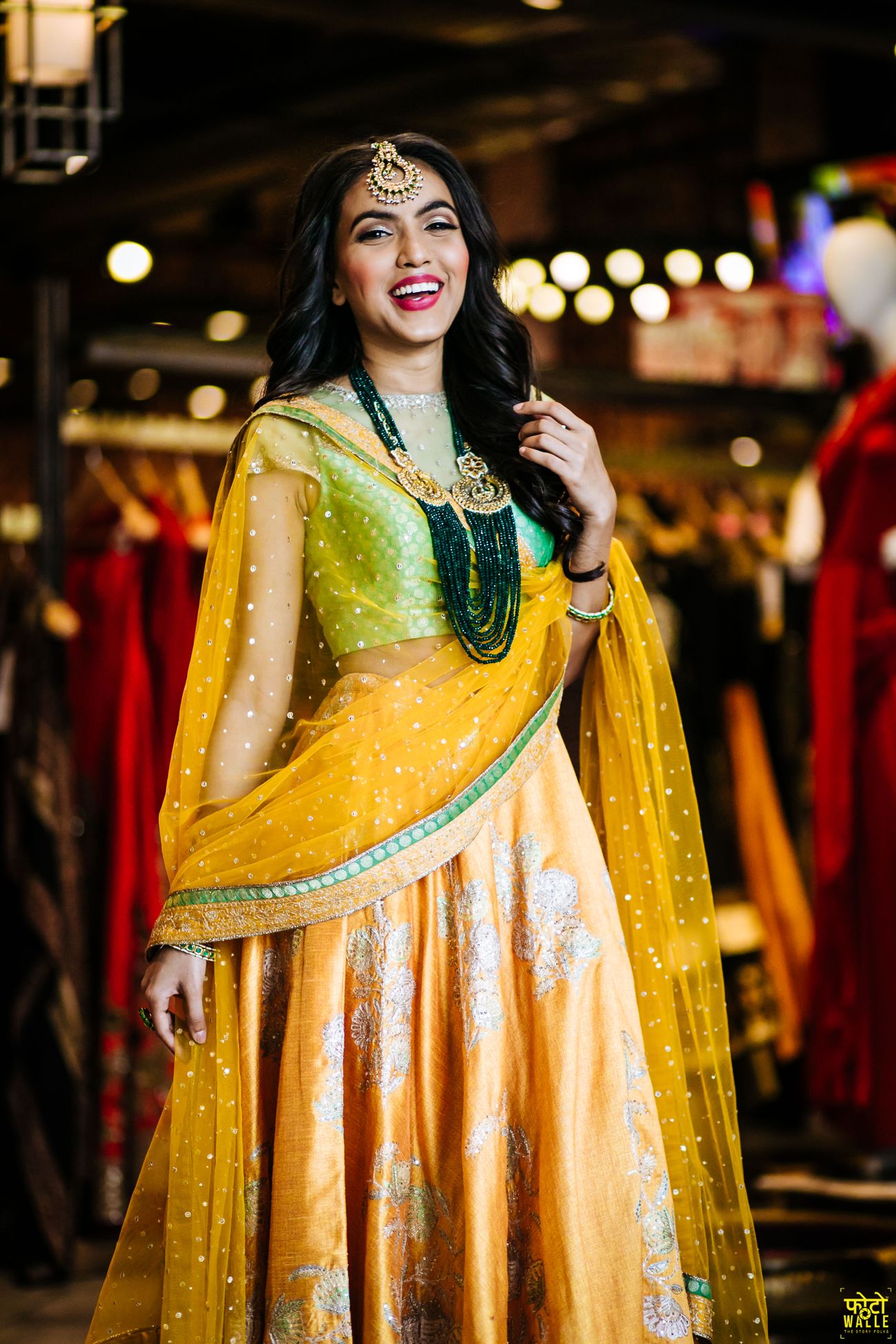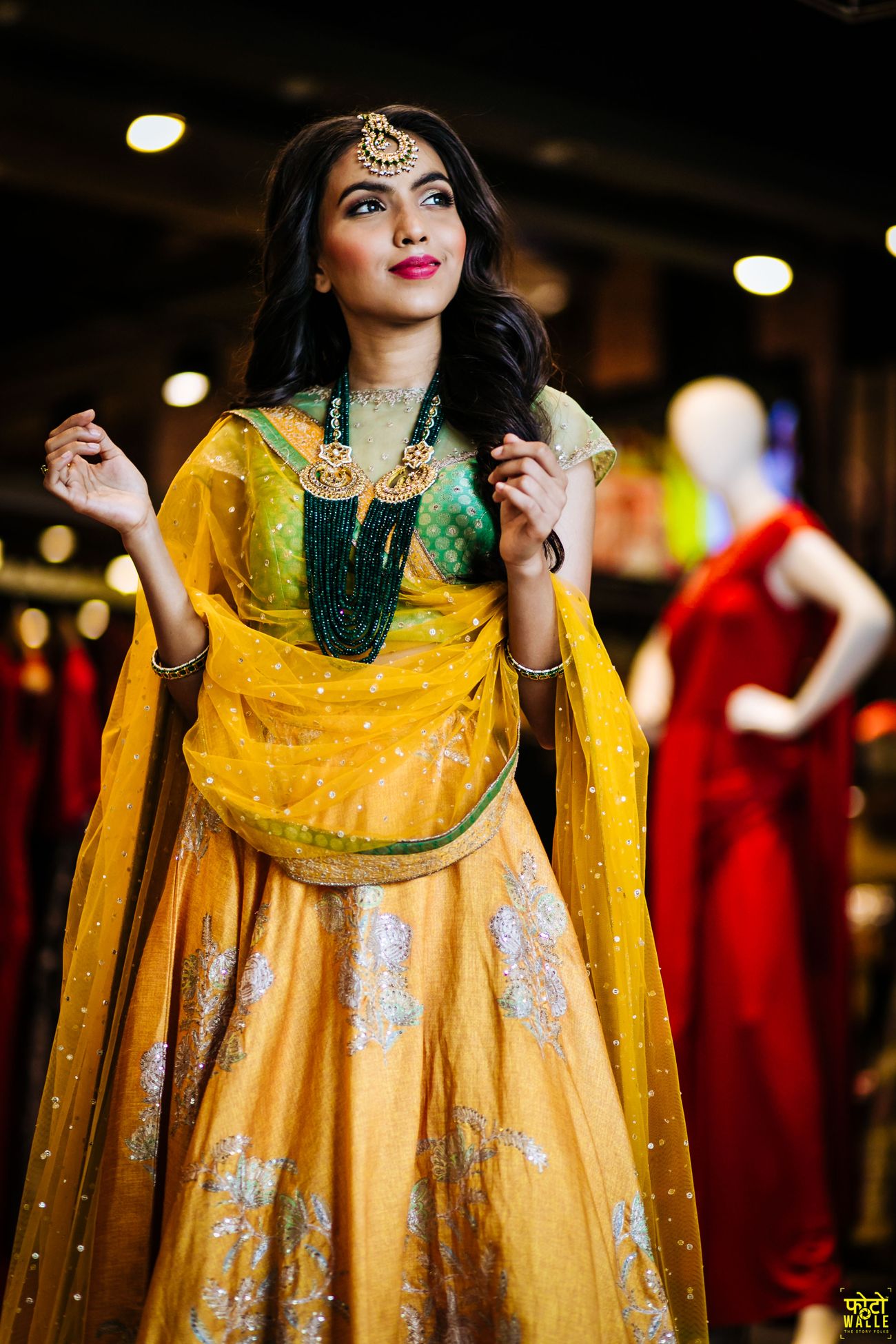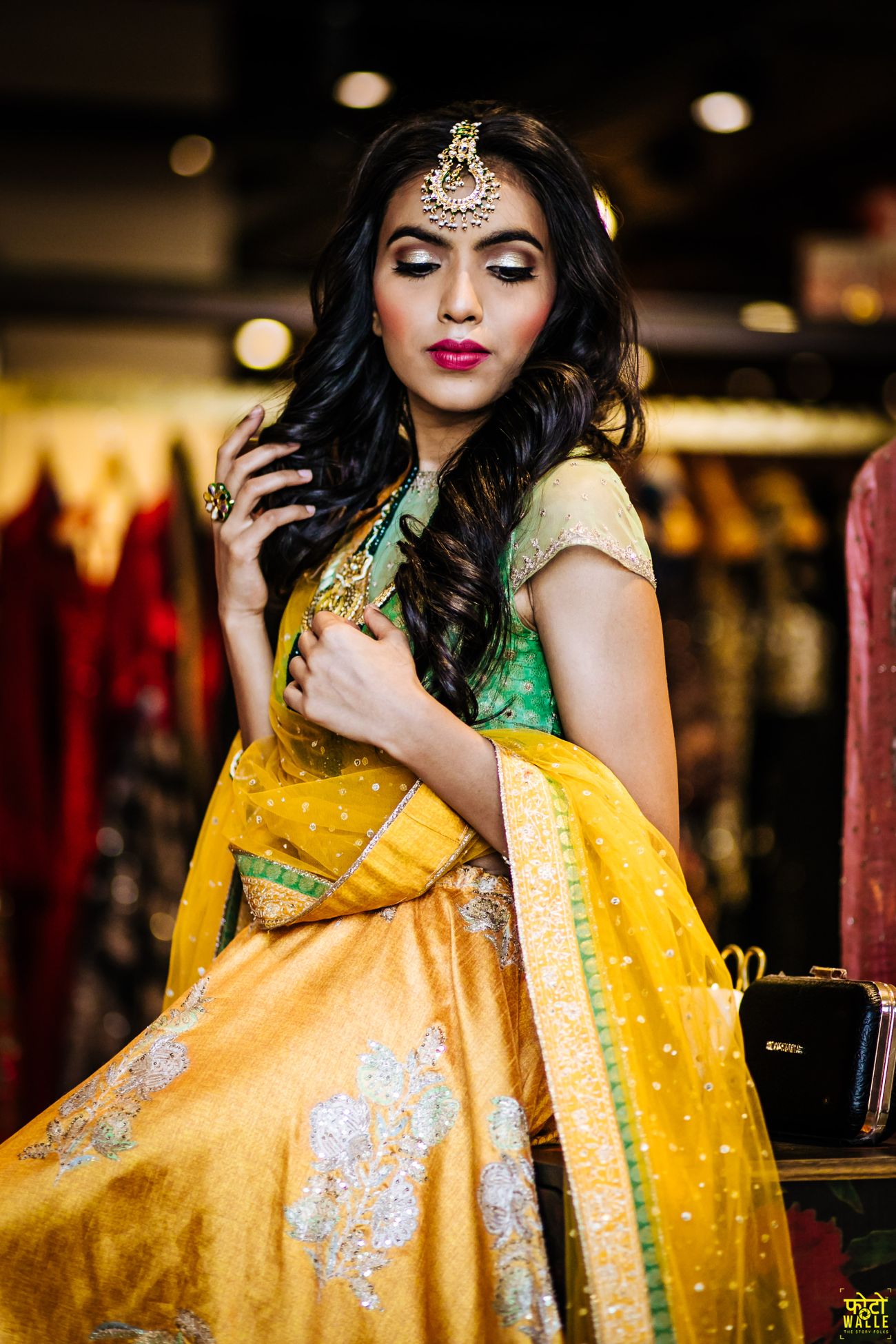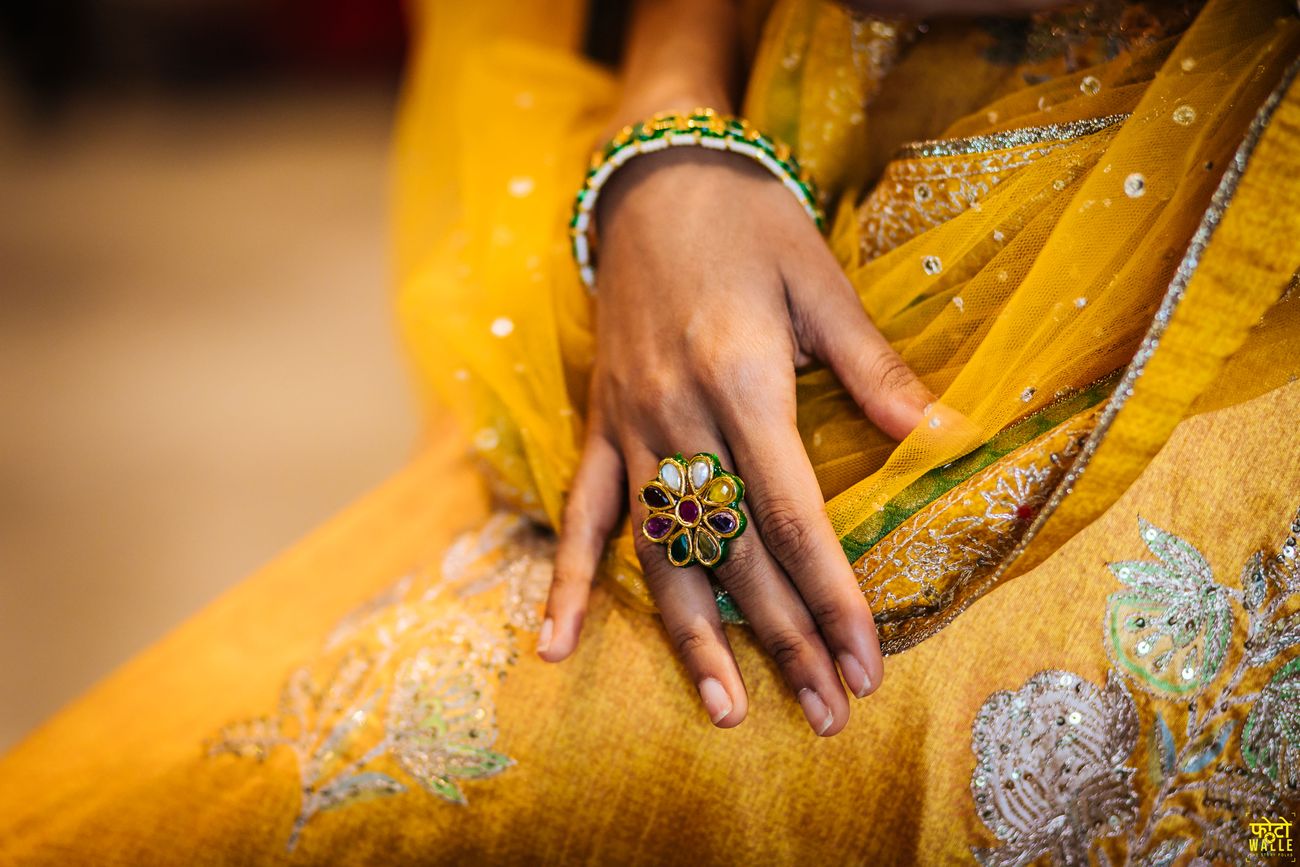 "I wanted something vibrant but very lightweight for my mehendi and this mustard lehenga with a minty blouse was perfect .  Combined with a green beaded necklace, a statement maangtikka and cocktail ring, I definitely felt Mehendi ready. Plus, it was so comfy, I could imagine myself twirling away to glory".
Look 2: The Sangeet Bride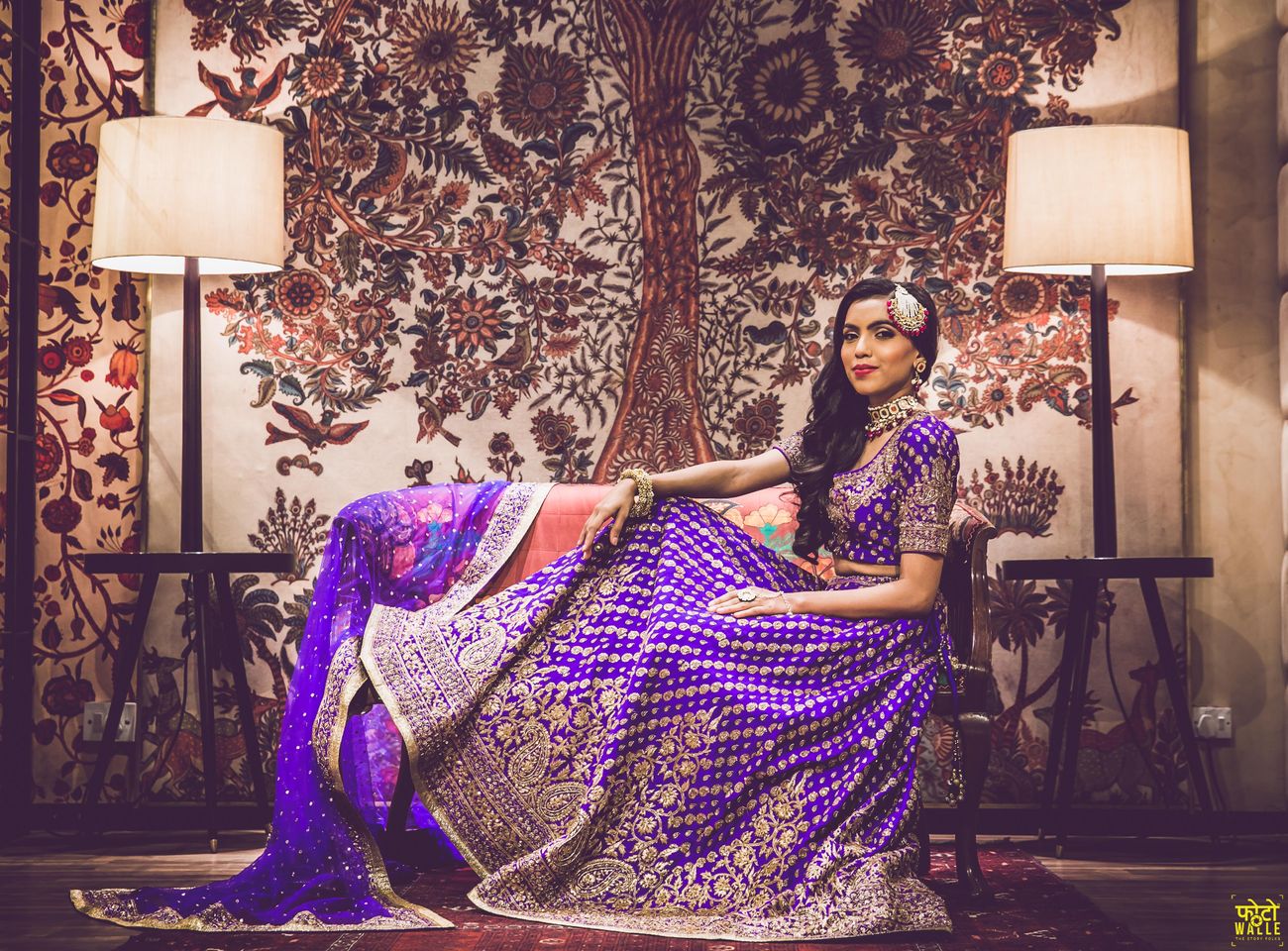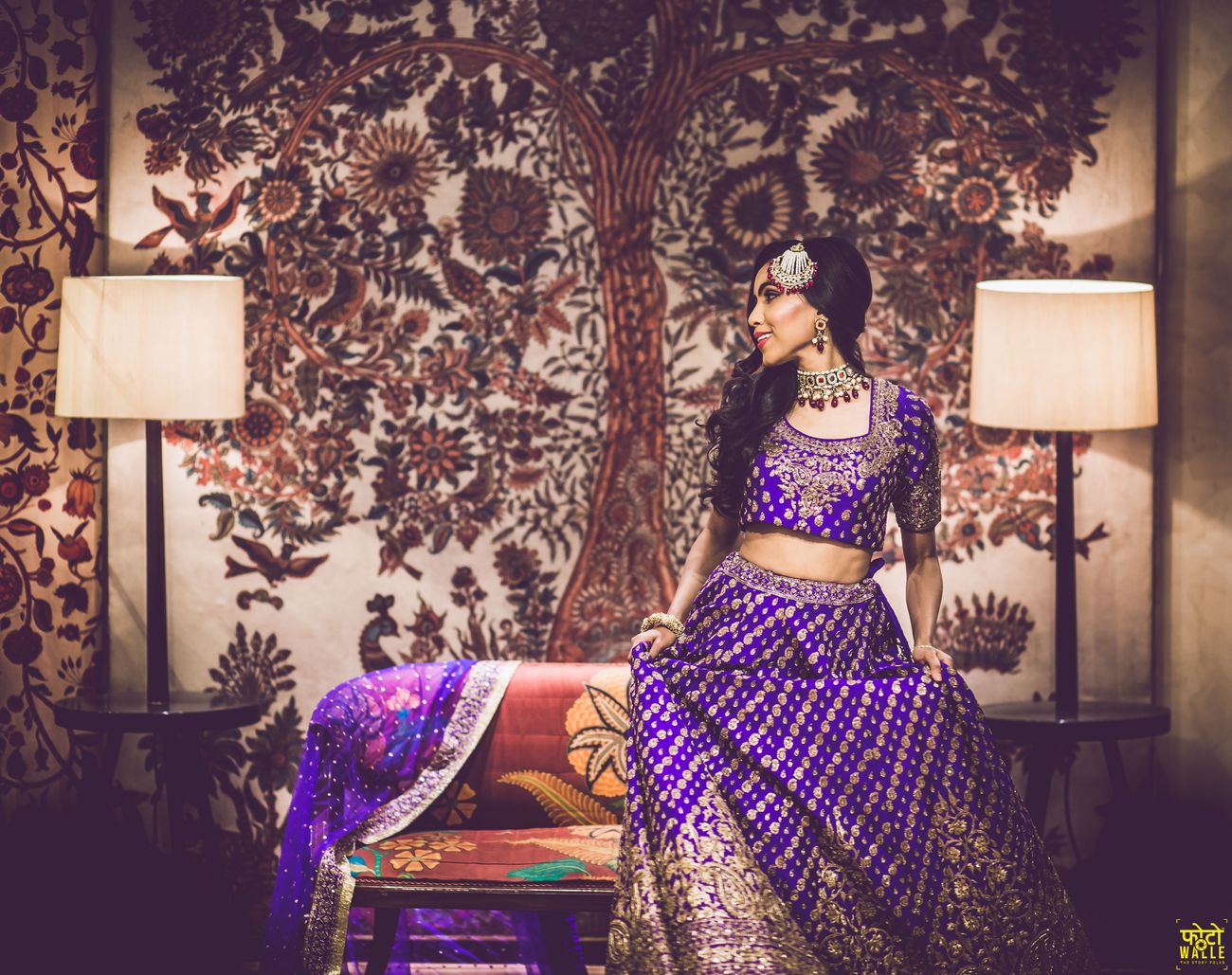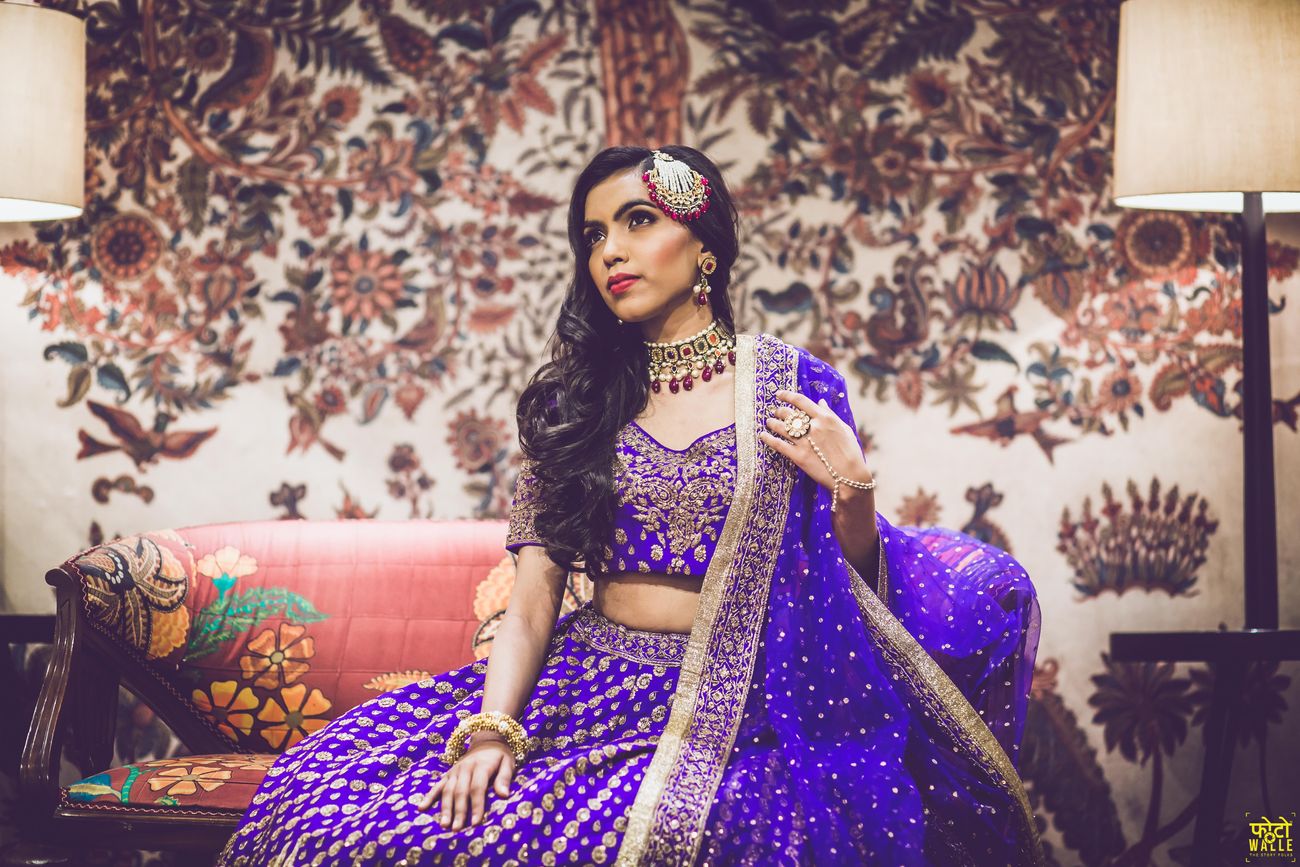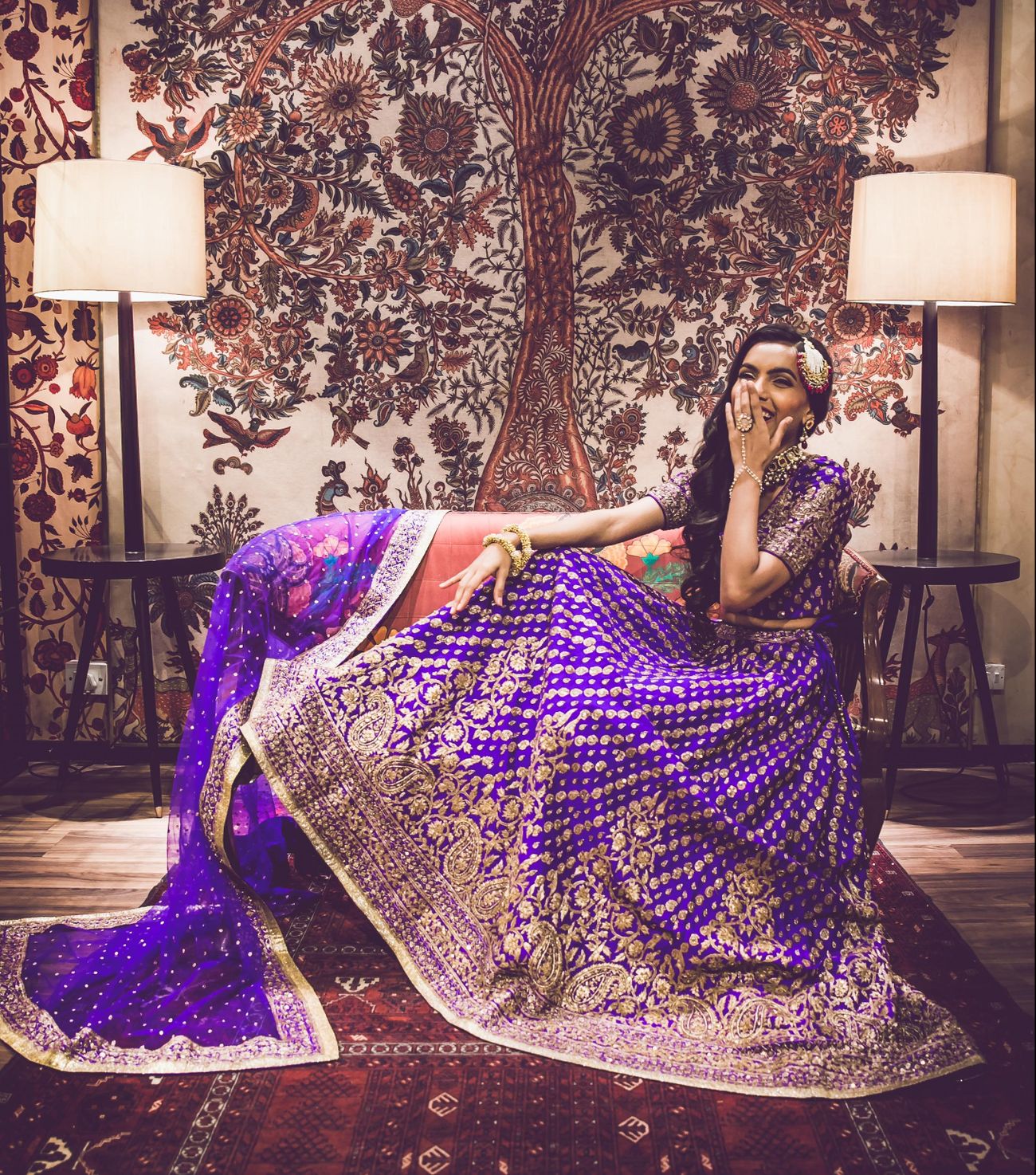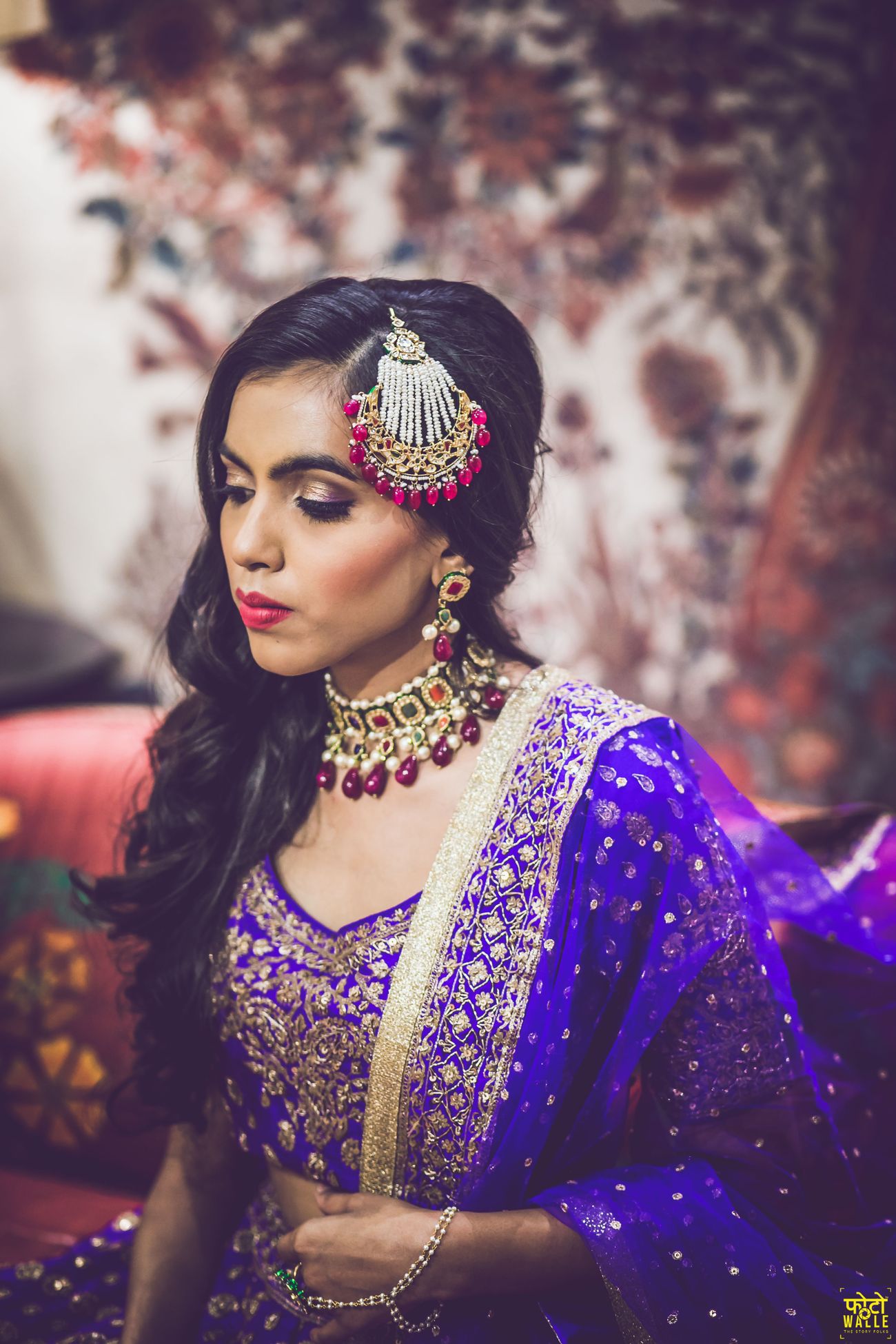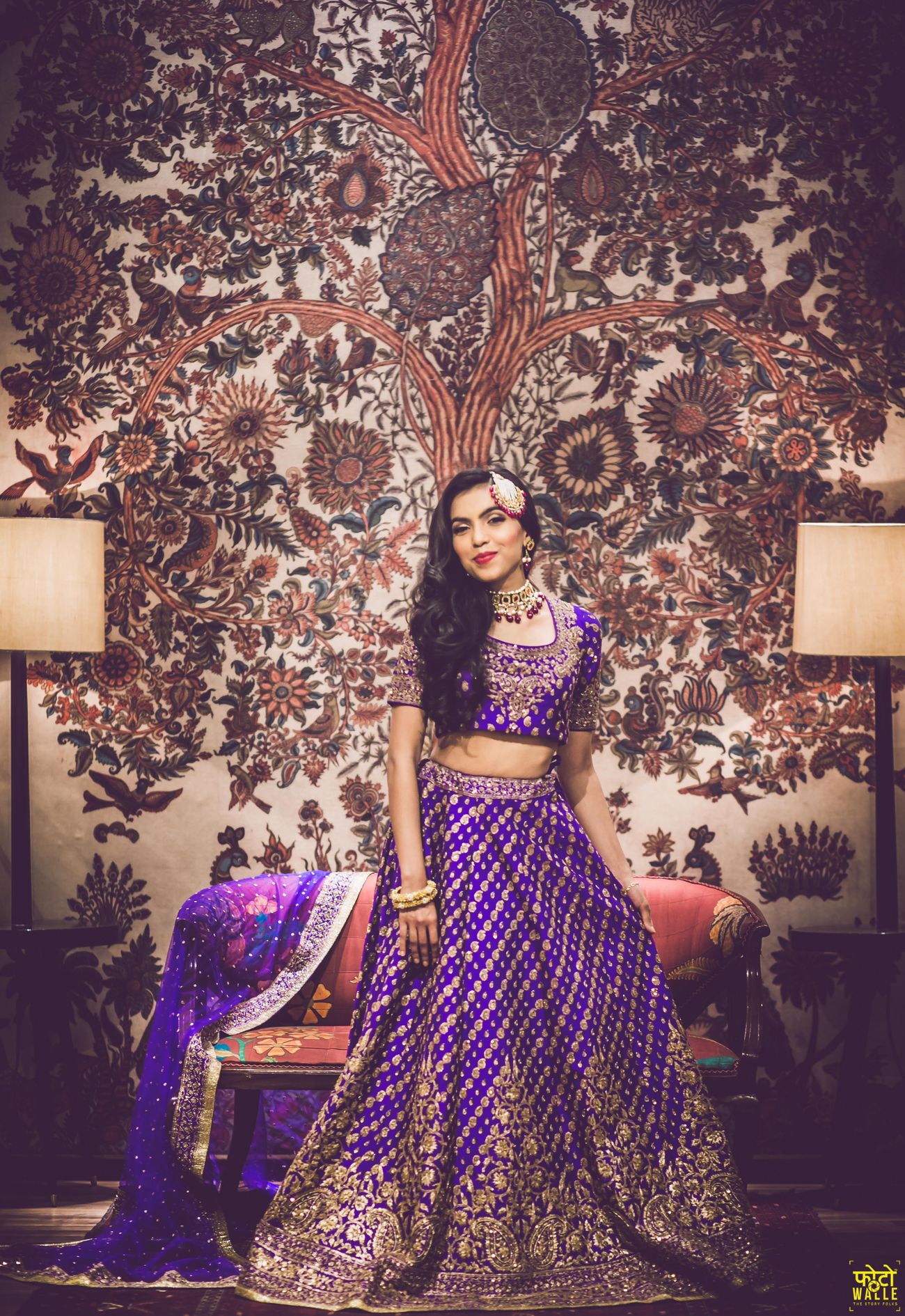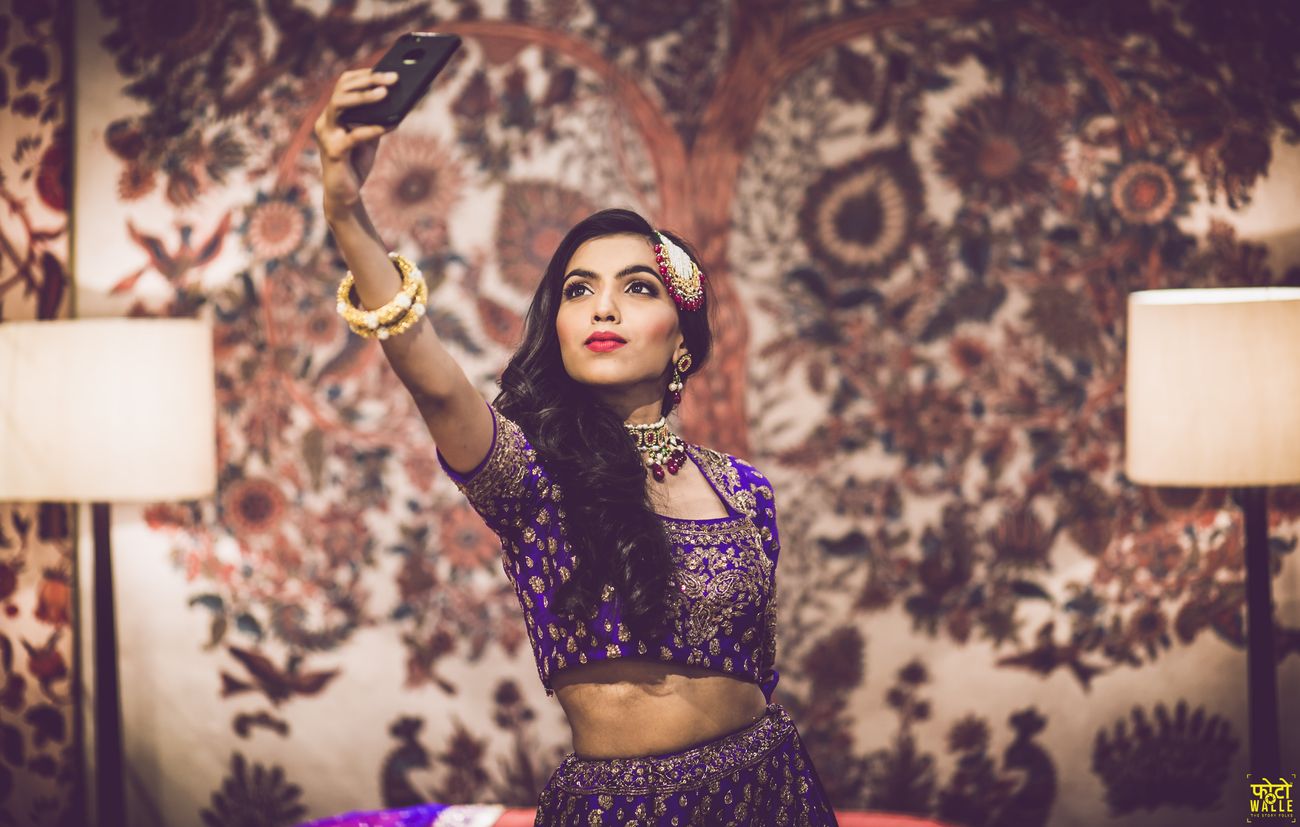 What caught my eye for the Sangeet was the color of this vibrant indigo lehenga. It was that perfect mix of blue and purple that would make it totally great for my night time sangeet and cocktail. The WMG team styled it with a jhoomer and a choker, and I felt very 'Mughal-e-azam'. From all the looks, this was honestly my personal favourite and the colour was just so stunning, it looked extremely luxe and royal.
Look 3: The Wedding Bride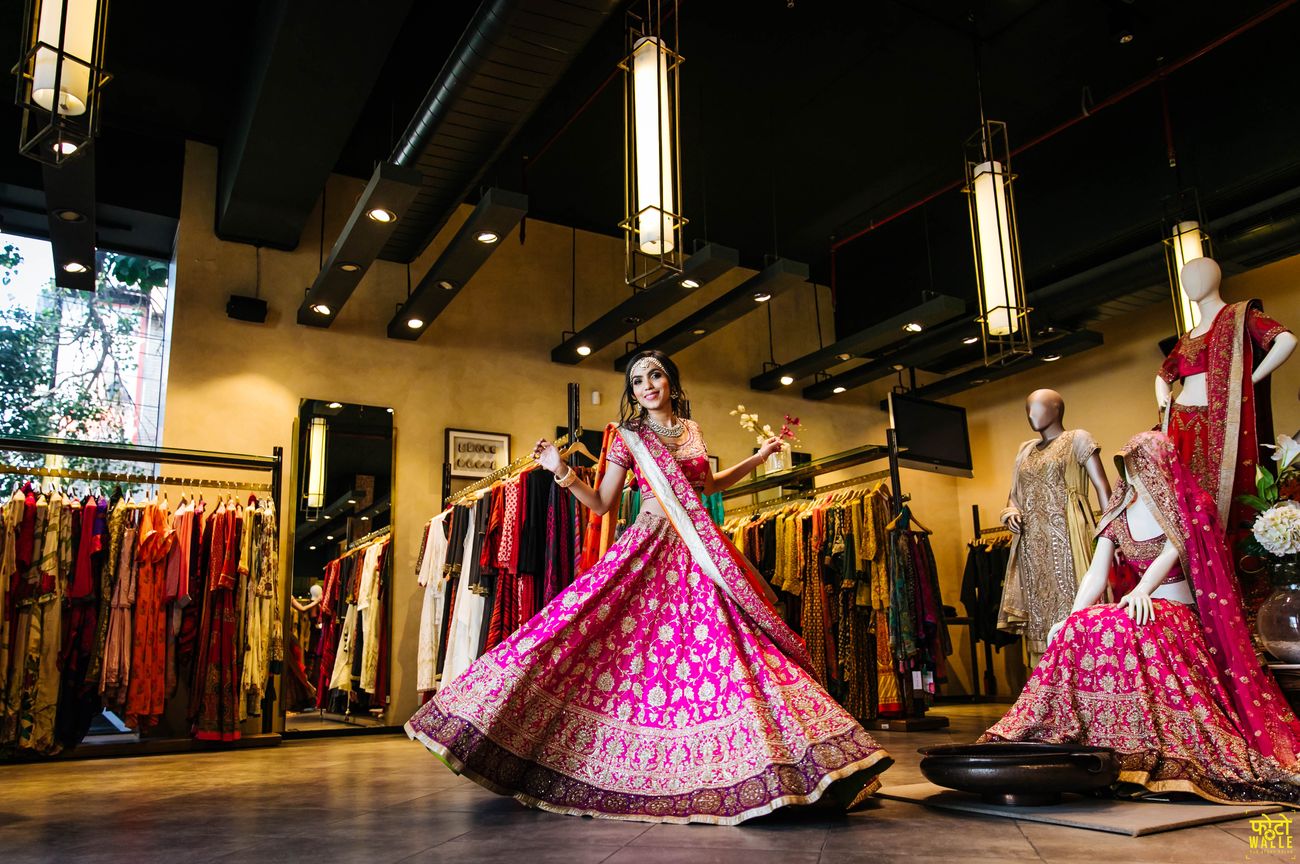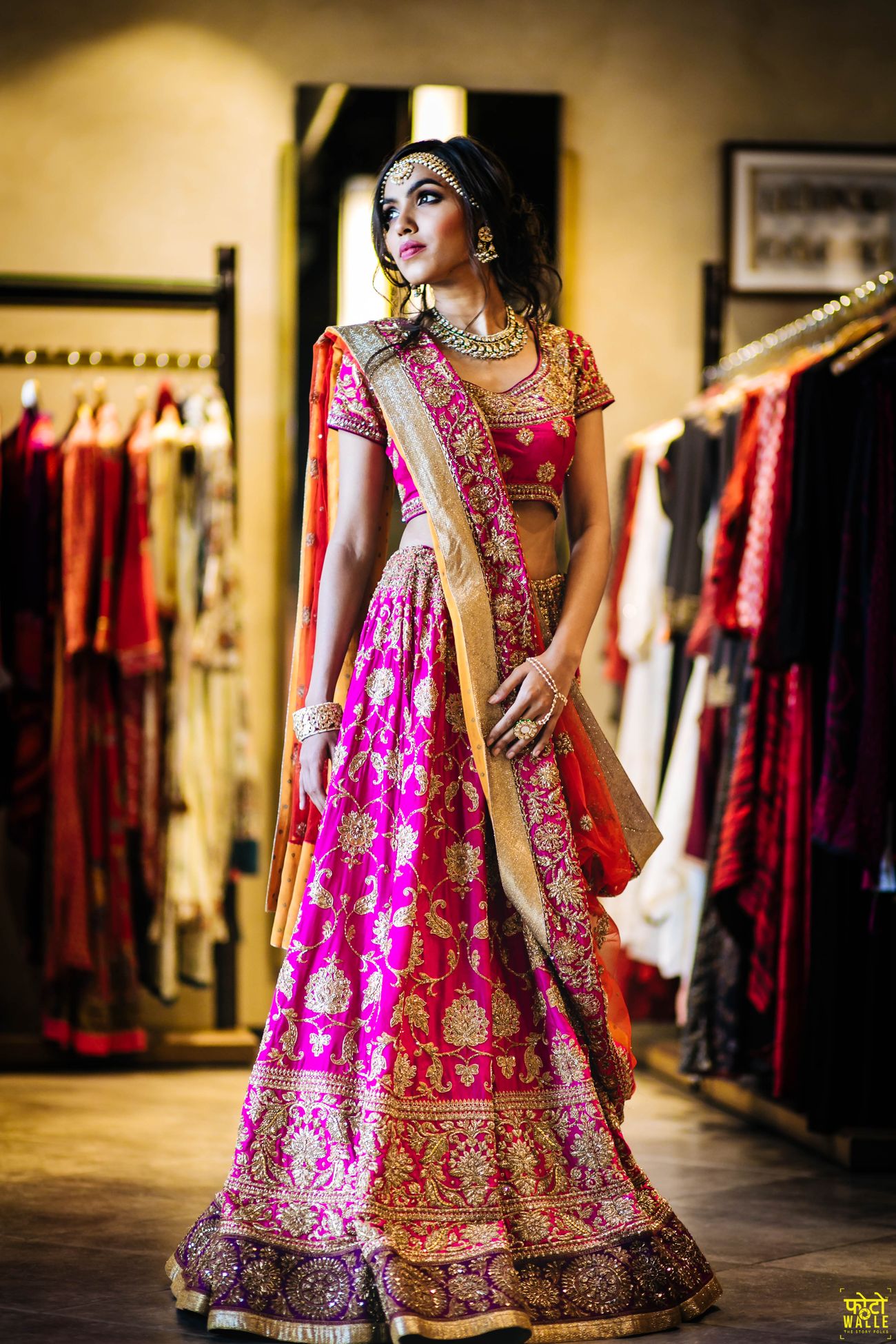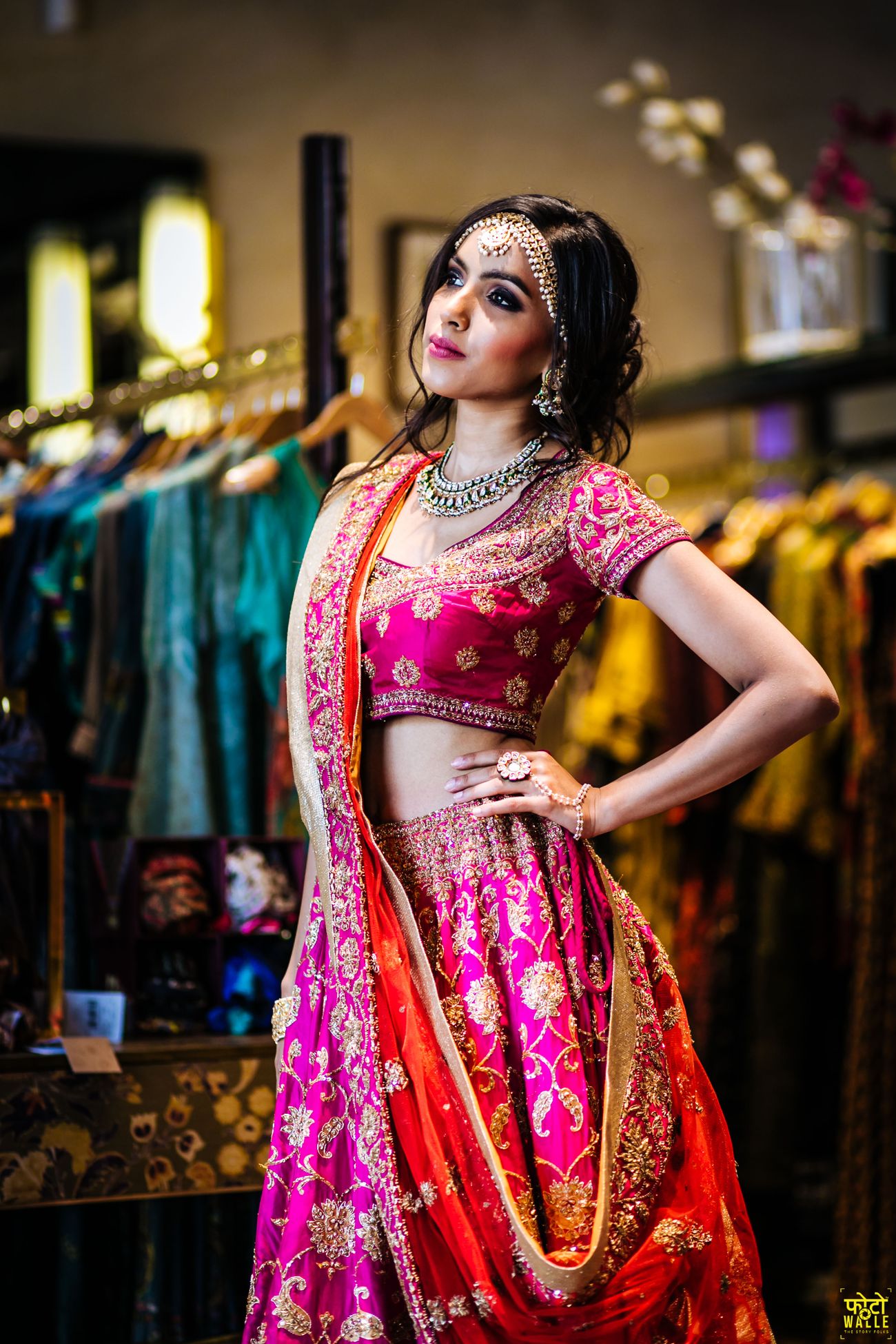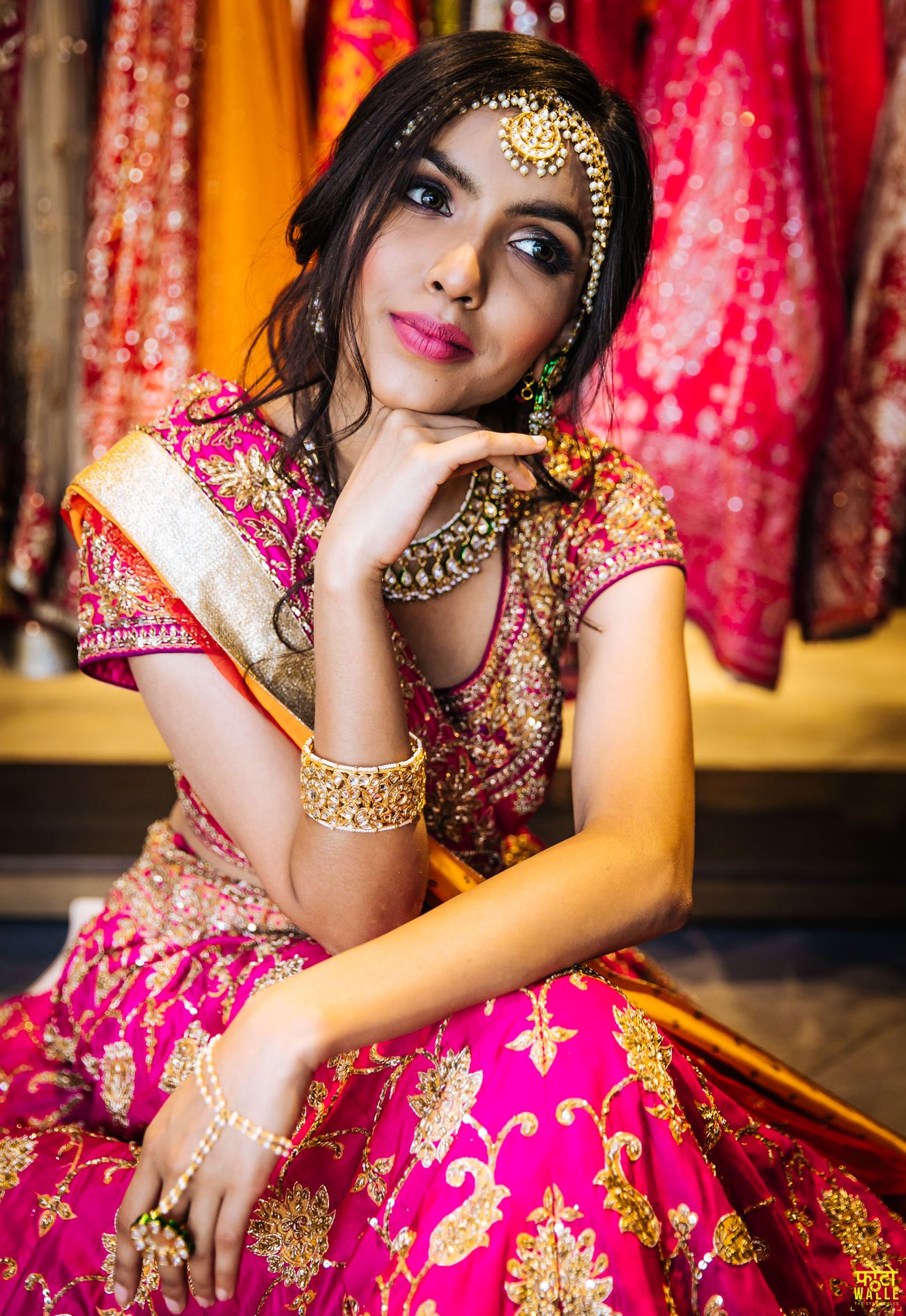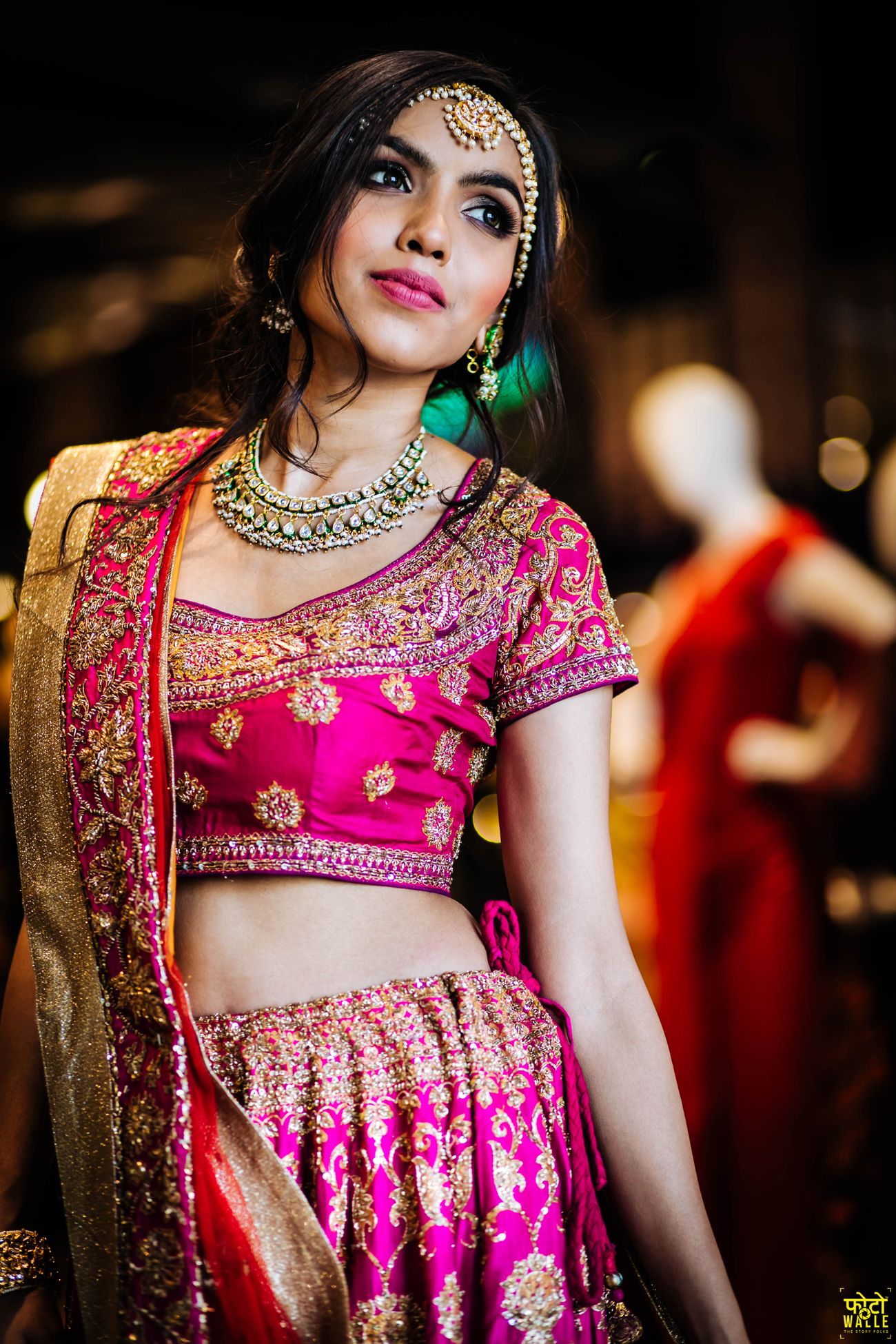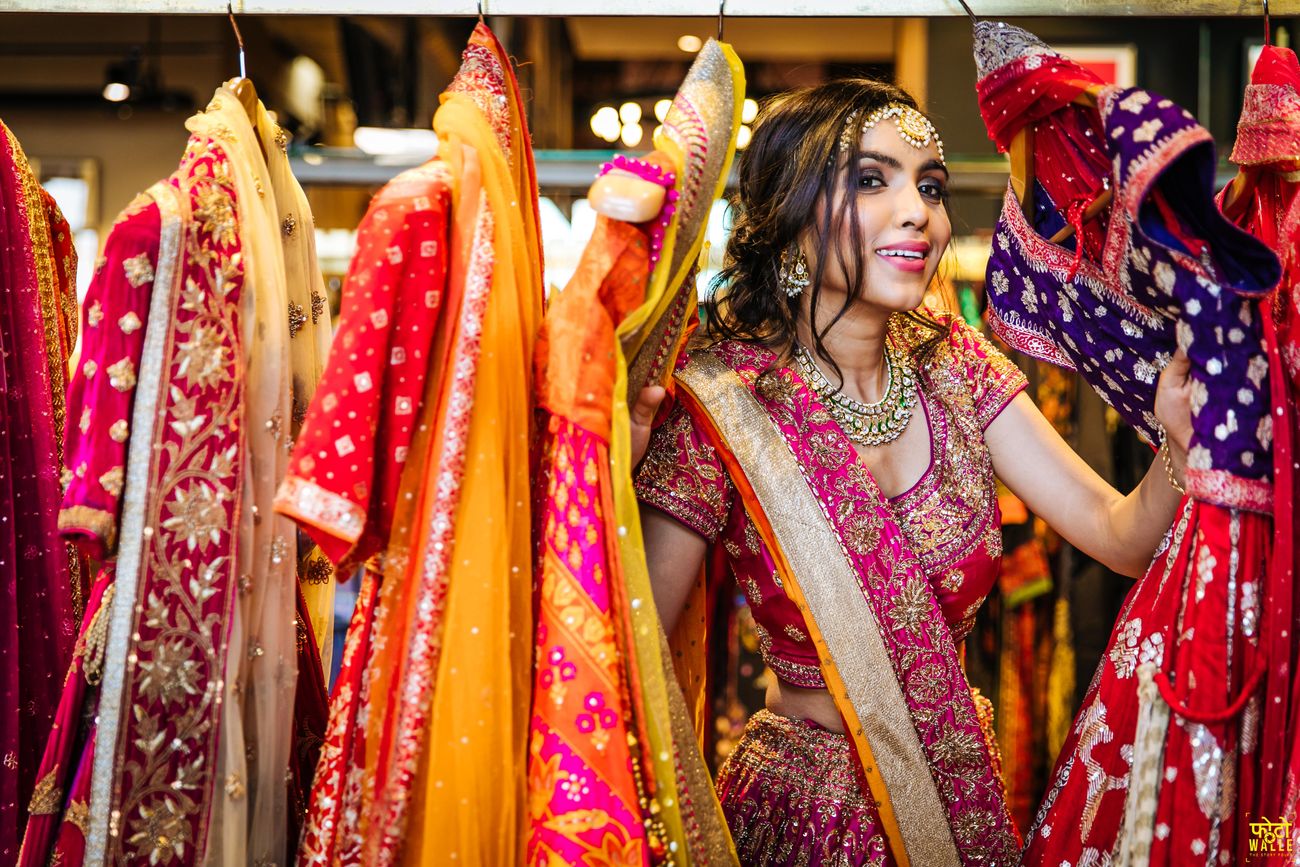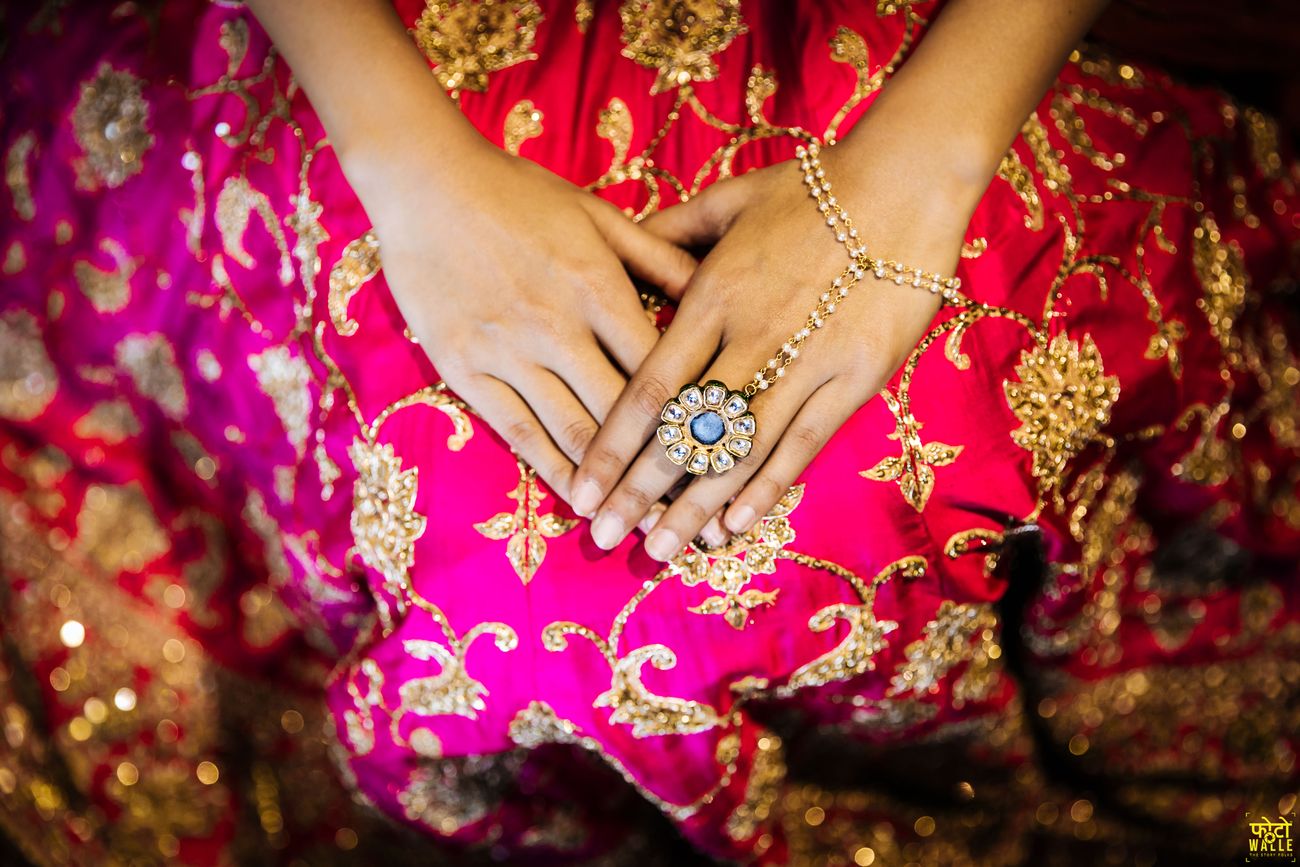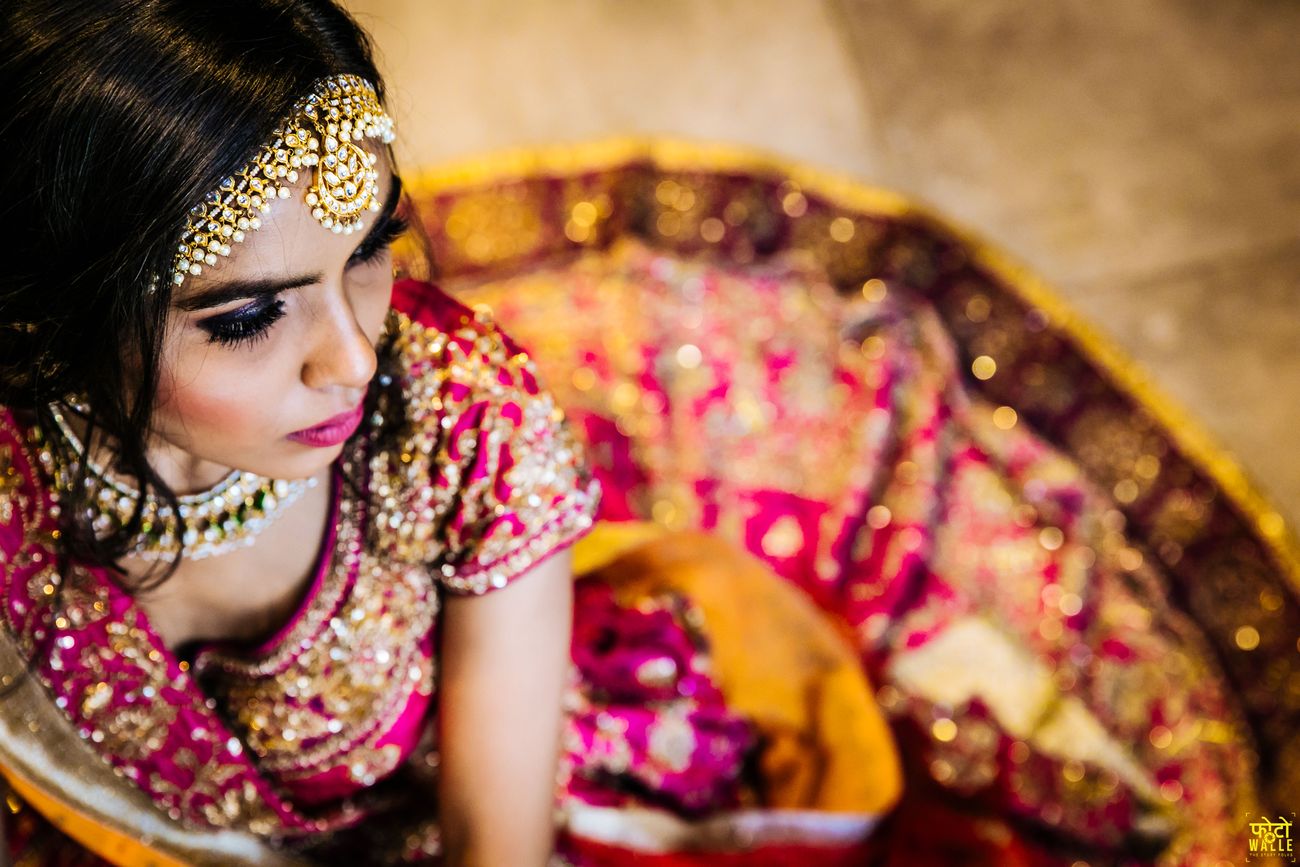 For my third outfit, I knew I wanted a fuschia lehenga, and this one in silk with scattered gold embroidery fit the bill completely.  Pink and orange is a bit of a favourite combination for me, and I couldn't believe I found a lehenga that was exactly in those colors. 
Outfit Details
Yellow lehenga for Mehendi by Ritu Kumar, Price: Rs 66,500/-
Indigo lehenga for Sangeet by Ritu Kumar, Price: Rs 195,000/-
Wedding lehenga by Ritu Kumar, Price: On Request
Jewellery by Pal D'zigns Jewellery★ 5
Makeup by Kashika Kapur★ 4.9
Photography: Fotowalle - The Story Folks★ 4.9 . 
The entire experience of getting to dress up as a bride with all the shebang was so so much fun & so memorable.  The thing that struck me the most about the store was how different the outfits were- there was literally something for every single occasion , and Iv already got my eye on two other outfits I know I am going to come back for.
I've always been picky with my makeup, cause I always tend to do it myself but working with Kashika was just amazing cause she made me feel so comfortable and obviously made me look stunning . I think I was most skeptical about being photographed by professionals ( considering I've never done that before ) but the Fotowalle team were so patient and amazing. I feel really lucky to be able to have experience all this before my wedding. I loved loved loved the Ritu Kumar outfits, they made me feel like a princess and the jewellery went just perfect with them!"