How This Stylist Styled The Perfect Summer Mehendi Look On Her Bride! *Tips & Tricks Included!
BY Latha Sunadh | 10 May, 2017 | 252 views | 3 min read
Being a bride is one thing, but being a summer bride is a whole different ballgame altogether. Ask Nishaa Tolani, the bride in question today who felt that she needed a look that's both styled well but also summer-friendly. So she had stylist and fashionista Manisha Kundnani, a bridal wardrobe consultant who offers styling services to the bride and groom to look into her bridal trousseau. The big task, her big Mehendi and how to make it fun, effortless and perfect for the summer bride and groom! And so we asked Manisha to give us the low-down on her styling and her vision that went into making this bride, happy - so here we go!
P.S The wedding was in Phuket and it was a blast, as you can see in the pictures.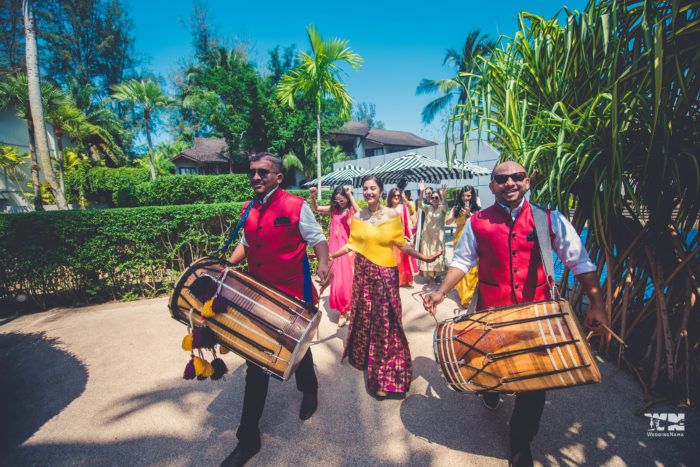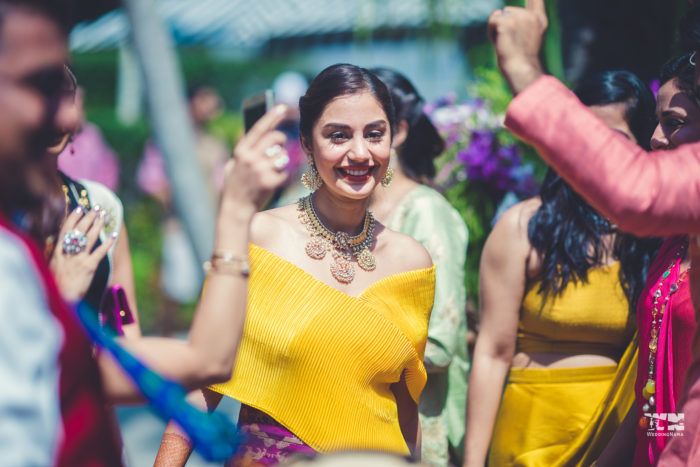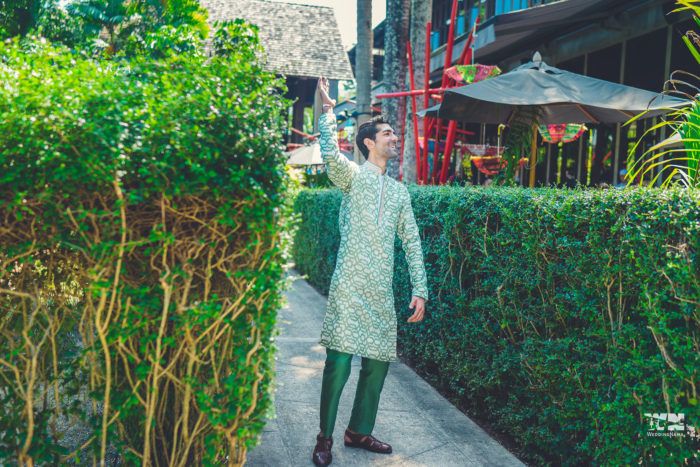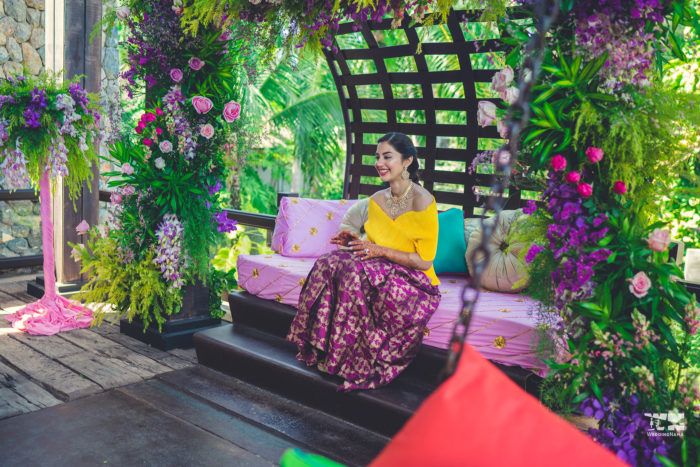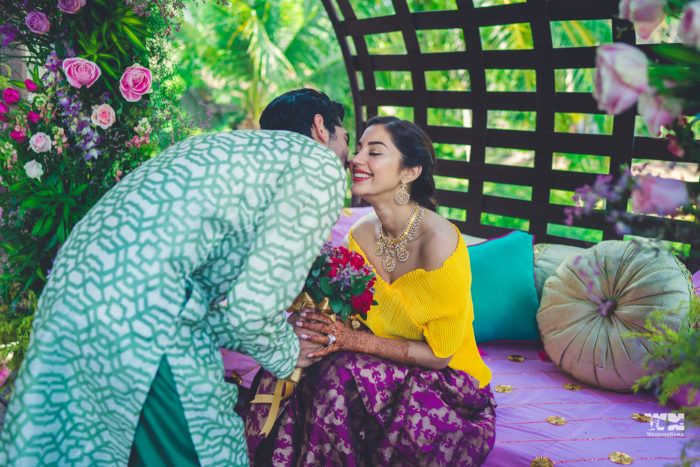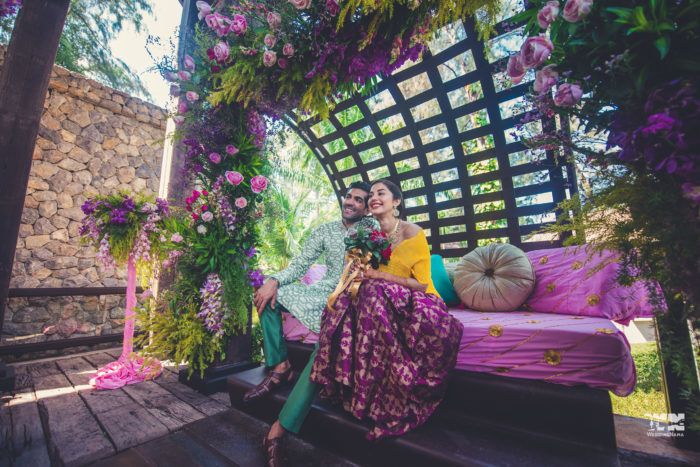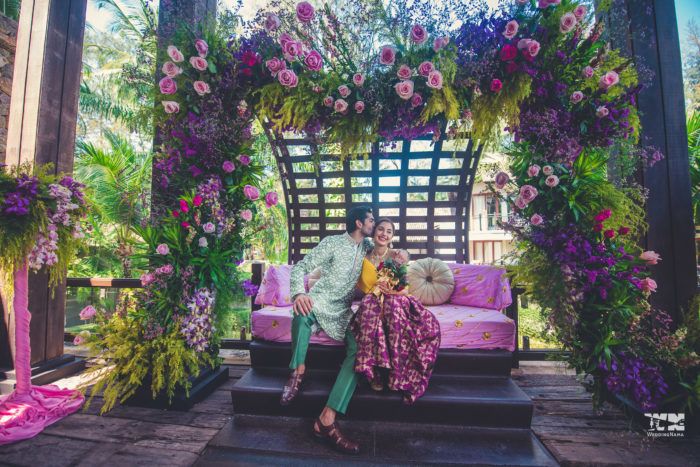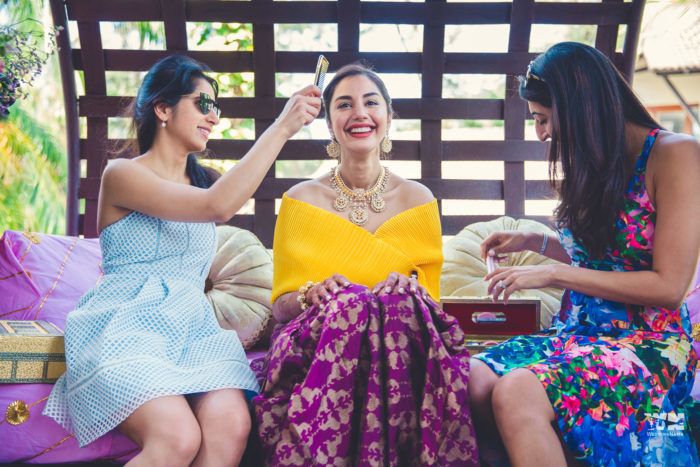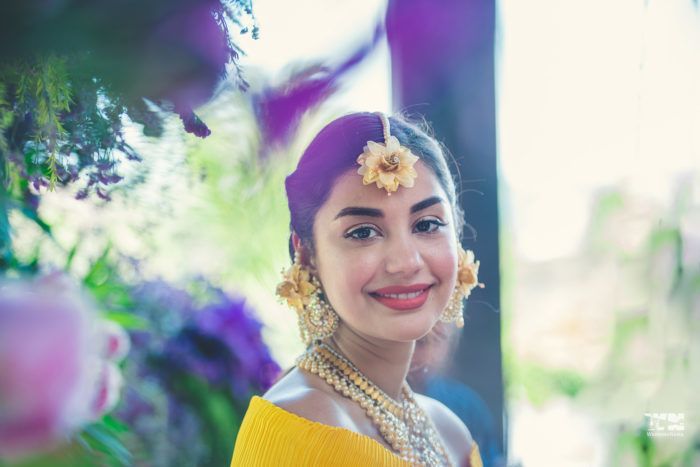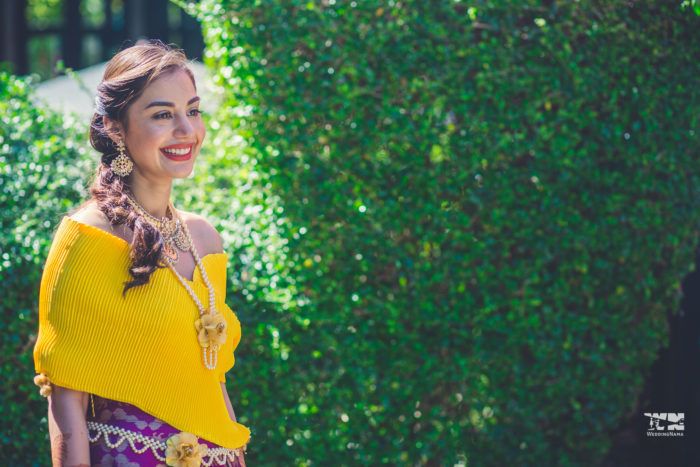 From The Stylist:
"It's a summer wedding and that changes many things when it comes to outfits. The wedding was taking place in the month of March, the rising temperature in Thailand during that time made me really contemplate on the bride's look for the outdoor Mehendi brunch. The bride was very simplistic in her choices, she likes to keep it effortless so my goal was to make her look subtle without compromising on her personal style - the point is, the bride has to look and be herself!
So we took the decision to ditch the usual heavy embroidered lehengas and instead go for an interesting, statement-making outfit with a completely different silhouette. Once your heavy embroideries are gone, you need something big to make sure it's a bridal mehendi outfit. So, we played with heavy colours and contrasted them beautifully so the look would stand out. That's how it all began. We finally chose Payal Khandwala's yellow wrap-around off-shoulder top paired with dark magenta pleated Benaras silk pants. We further accentuated the look by pairing it with a gold chunky pearl set from Minerali Store. While looking out for jewellery, we also kept in mind the flower jewellery the bride wears from the boy's side. We looked at yellow flowers and a design that added to the look but didn't disrupt the original look. Do note that floral jewellery must add to the existing look, otherwise it can look bizarre and out of place. Everything must be taken into consideration, so it's best to be careful about this as sometimes flower jewellery can really change the brides look" explains Manisha.
"The entire look was very refreshing with the unique colour tones, the braided hair and minimal make up with a pop of orange to lift the look up. It very important to be comfortable at the same time as the bride is constantly on the go. Nishaa Tolani looked absolutely easy and stunning at her Mehendi and I loved styling her and her groom, Anmol. As for her groom, it was about giving him a look that's simple yet interesting and the green bandhgala with a geometrical print was an interesting choice - they complimented each other well," adds Manisha.