How To Make Your Hair Grow Longer... Just in Time for the Wedding!
BY Sakshi | 30 Aug, 2016 | 24506 views | 5 min read
Something happens to us girls when we know we're gonna be a bride-to-be.... Even if we usually rock a pixie cut, chances are most of us would happily ditch that to grow our hair for the wedding.. Of course, with advancements there are a lot of newer options out there like extensions and wigs which blend in so well, but if you do want to let your hair grow out for the wedding, then there are a lot of things that need to be done correctly which ensure that the growth of the hair is boosted. Here are some tips which will make sure that your hair grows back faster and longer for your wedding... Hair will grow at the same pace, or maybe a little faster, but you can highly avoid breakage by taking these simple steps, which means that hair will be longer and healthier by the wedding!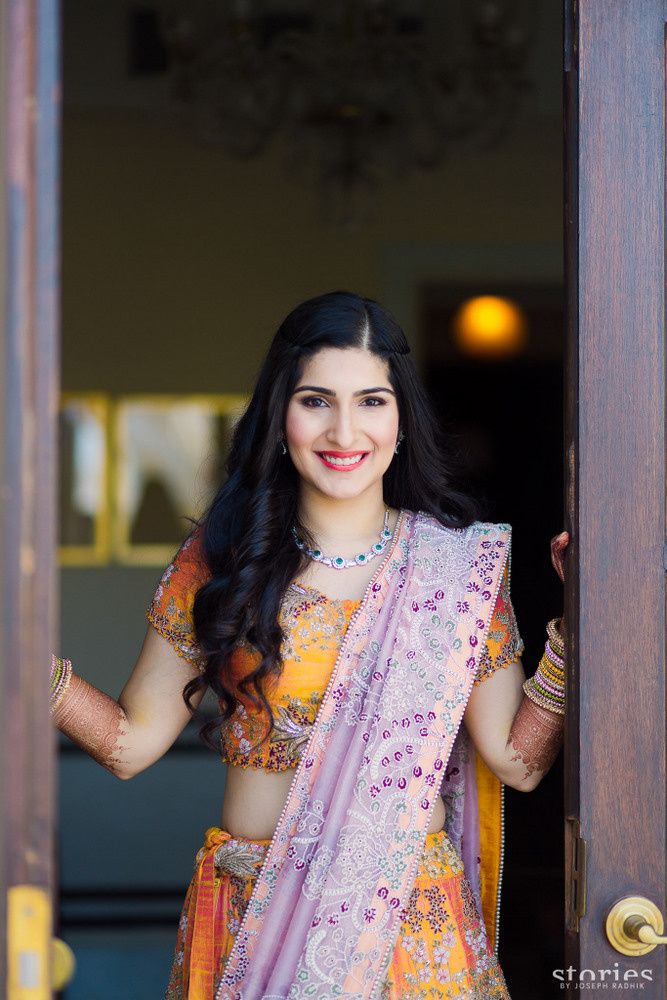 Photo Courtesy: Stories By Joseph Radhik
Take supplements
Supplements like Biotin and Fish Oil capsules can really help! They provide the internal nourishment that healthy hair needs. But make sure to check with a dermatologist and trichologist first and use them only through prescription to avoid any unwanted side-effects.
Start using silk or satin pillow cases
Make sure your precious mane rests on silk or satin pillow cases at night, which do not absorb moisture from the hair like cotton ones and reduce the amount of friction between the hair and the pillow a lot. This will also ensure that your hair remains frizz and knot-free in the morning. So hair breakage can be avoided.
Stop using heat for a while
If you are the kinds who flat irons or blow dries your hair every morning, then that needs to stop if you want your hair to be longer and healthier for the wedding. Heat does damage hair, and your hair will thank you for giving it a break from all that styling!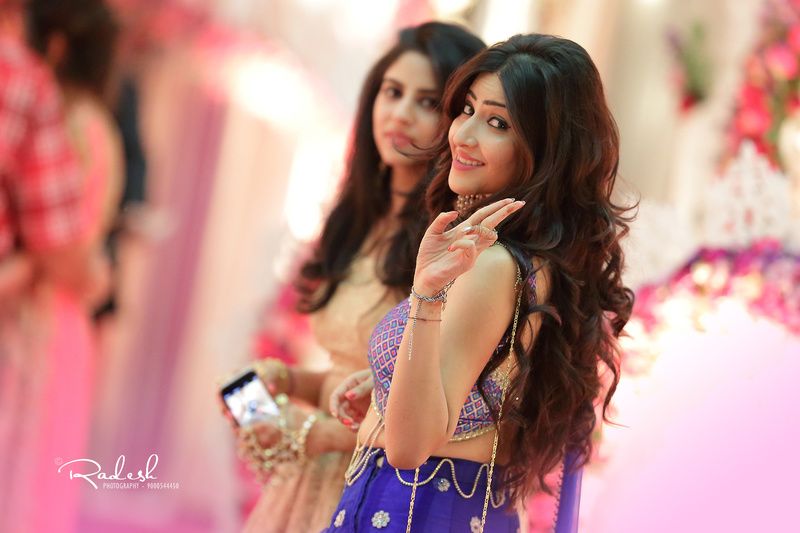 Photo Courtesy: Soumya Radesh Weddart★ 4.8
Don't trim hair too often
Trimming hair is recommended every month so that the ends do not split and hair remains healthy- but not when you're trying to grow it out. Hair grows on an average of half an inch per month, so get trims less frequently before the wedding and try to stop the ends from splitting by taking care of the hair more.
Stop washing hair everyday
Ideally, women should wash hair only every alternate day or with an even bigger gap. That is because most of the shampoos are harsh, and strip the hair and scalp of its natural oils. Washing on alternate days allows the natural oils of the day to penetrate the hair, making them stronger. Even if you have a super oily scalp, try washing it every alternate day, that too with a gentle shampoo.
Do not skip conditioner
While washing hair with shampoo exposes the cuticle, using conditioner seals it back, which helps protect the hair from breakage- so do not skip conditioner! Invest in a good deep conditioner as per your hair type and use it once or twice a week as well.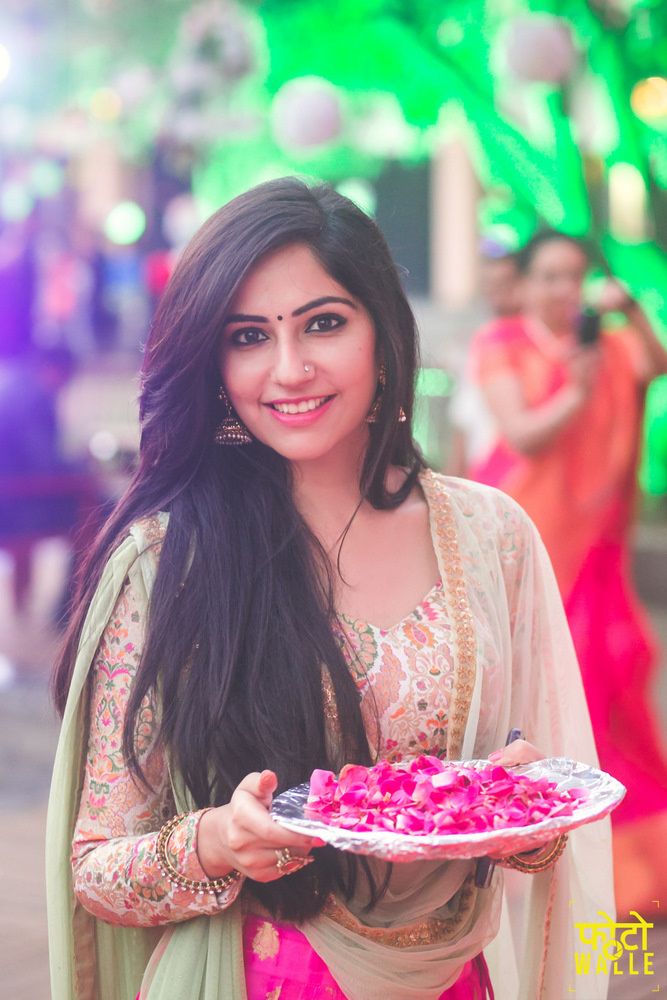 Photo Courtesy: Fotowalle - The Story Folks★ 4.9
Treat wet hair with a lot of care
Most of us don't realise it, but hair is most vulnerable when it is wet. We are all guilty of rubbing it with the towel harshly, using heat, brushing it or even exposing it to polluted air in traffic.. but all this really takes a bad toll when the hair is wet. Use a wide-toothed comb to detangle and try air-drying hair as much as possible... hair breaks most easily when it is wet.
Oil your hair... but not overnight
Make it a habit to rub some oil into the scalp and hair about half an hour before your bathe- if you can microwave the oil for about 10 seconds before use, even better. Massage the roots of the hair for better circulation, which can really help. If you have an oily scalp, then only rub the oil down the length, avoiding the scalp. This will ensure hair gets nourishment, and makes it softer and shinier, avoiding hair breakage. Whether you choose something like Moroccan oil or Virgin coconut oil, just make sure whatever you use has no silicones.
Drink a lot of water and eat right
Yes we know you've heard this a lot, but trust us, it does work. Food and water is like fuel in a car- it won't run without it. So no matter how much you're trying to cut back or count calories, make sure you consume healthy food and drink a lot of water that's good for the hair as well. Try eating more oily fish like salmon and walnuts, which contain the amazing Omega-3 fatty acids.
Try some treatments- salon or DIY

Hair treatments can really help, especially if you're dealing with problematic hair. We've broken it all down for you as per hair type and the salon or DIY treatment that'll help in this post here.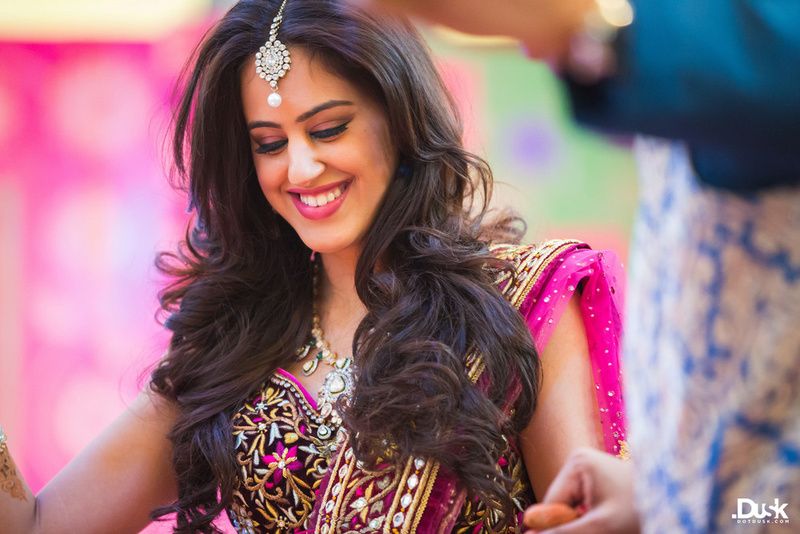 Photo Courtesy: DotDusk Studios★ 5
And last but not the least...
Don't Stress!
Stress takes a bad toll on the mind and body, so learn how to relax! There are gonna be a lot of opportunities for you to lose your sh*t before the wedding, but remind yourself to remain calm- stressing about things and not sleeping enough can really take a toll on your skin and hair as well!
So, ready to rock those gorgeous tresses on your wedding?