How to Rock Sunglasses on your wedding day !
BY The WMG Bride | 28 Aug, 2014 | 4853 views | 3 min read
So we have this Indian friend, whose sister is settled in the UK, and fell in love with a Nigerian at her University. They broke the news at home, and after a lot of drama, finally the parents agreed. So she has one wedding in India, and the other in Nigeria. So the friend is all excited about the Nigerian wedding, which is in a few months. Mind you, a crowd of 2000 is a 'normal' wedding for them... and we call Indian weddings big and fat! Every girl has to get a date to the wedding, and this friend's Nigerian date told her over Skype to necessarily carry sunglasses for the wedding. Sunglasses to a wedding? Yes, the wedding is in the day, but it's indoors. So she was puzzled... but the Nigerian friend simply told her to google a typical Nigerian wedding, and this is what she found...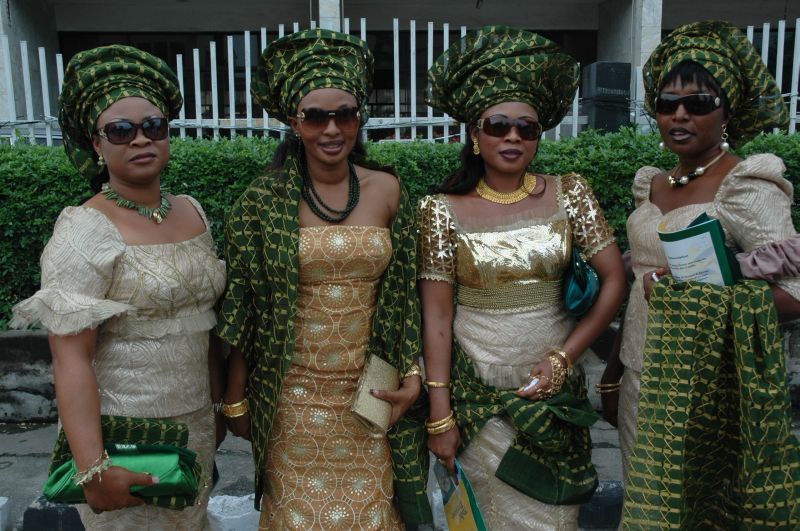 Now if you're a bride in India , you might be in two minds whether you wanna rock the sunglasses look or not... Of course, we understand your concern... sunglasses might not go with your typical traditional lehenga, but for brides getting married in the morning in the Gurudwara, it is fairly common to sport sunnies to block out the heat and make a style statement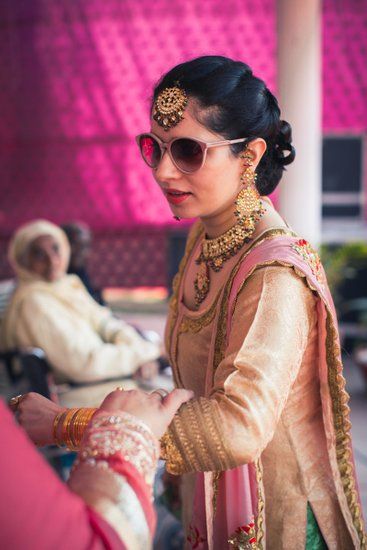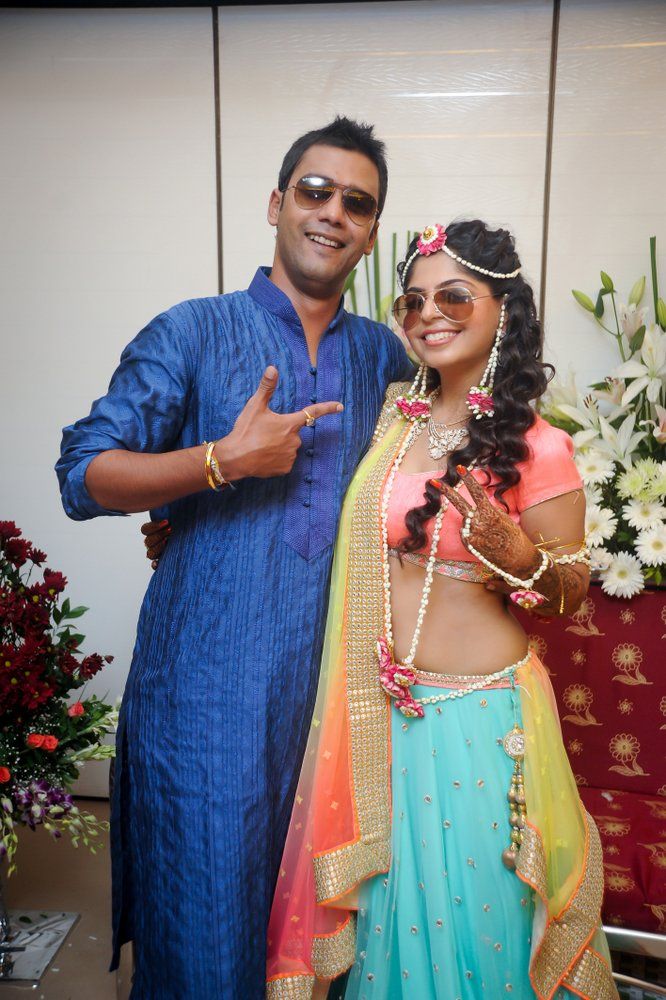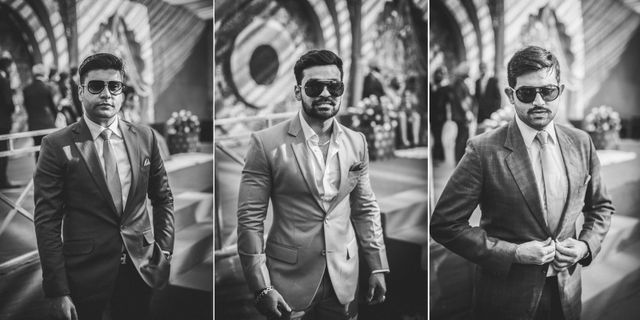 Left: From Kirat and Amarjits wedding- one of the guests wears gorgeous, blush colored sunglasses to match her soft pink suit! The same wedding also saw all the men in sunnies. Photo by Dot Dusk
Right: From Avni's wedding- she wears aviators for her mehendi . Photo by Israni Photography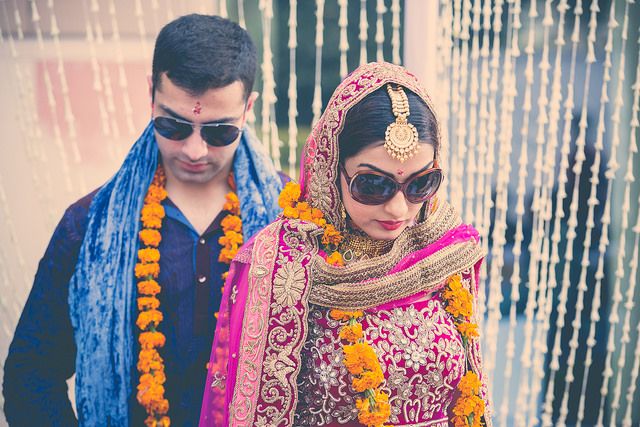 From Avantika and Subir's wedding - they both wore sunglasses . Photography by Phototantra
We always knew Gul Panag was quirky, but she definitely raised the 'quirkness' bar by quite a few notches when she made a grand entry at her wedding a couple of years ago in a lehenga paired with aviators! So was the groom and the entire wedding party, who came on bikes with Gul in the sidecar!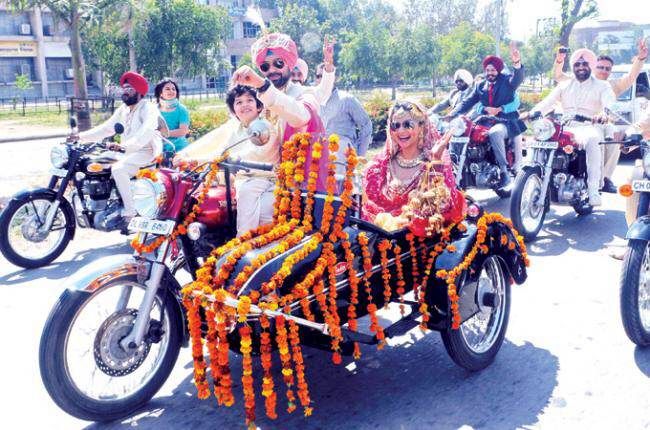 If you want more proof that this look might just work for you on your wedding, then you can also draw inspiration from Alia Bhatt in
Humpty Sharma ki Dulhania...
she rocked a pair of blue-tinted aviators in the last scene wearing a Manish Malhotra creation on top of a truck!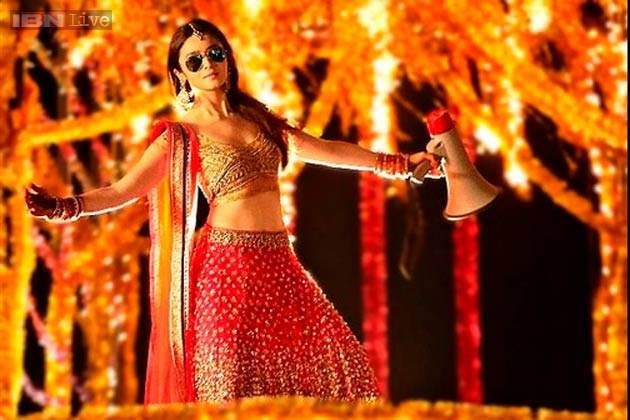 And if you're the bride or one of the wedding party who wants to stand out on the mehendi or any other function, you could try something like what Katy Perry did for her Indian wedding... sunglasses paired with a '
nath
'!! BTW... these sold like hotcakes abroad after she rocked them!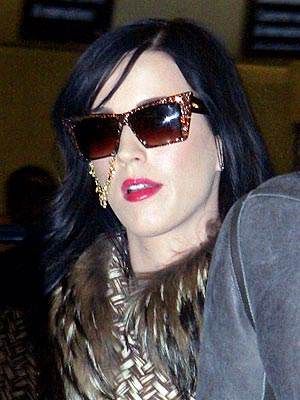 So if you're looking to have a crazy wedding with a whacky twist, try giving sunglasses a shot! We suggest stick to aviators or wayfarers, unless you want the wedding to be too
hatke
and over the top!
 A few pointers for those planning to wear sunnies with Indian wear:
- While aviators may look ultra chic, they also have a harsh, androgynous look. So if you are wearing a soft girly color, pick softer frames like wayfarers etc - Matchy Matchy never works, but in Sunglasses, having an unusual color on your sunnies like the blush pink ones photographed above matching with your outfit could be totally stylish and statement making. - Keep your sunglasses simple and relatively low on the bling factor. Considering you have earrings, a set, and a gazillion other shiny things on you, the last thing you need are excessively blinged out sunnies - Black sunglasses can look harsh with Indian wear, go for browns  beiges or even whites !