How to Throw a Pinterest-Worthy Mehendi in Less than a Lakh!
BY Sakshi | 19 Oct, 2016 | 16166 views | 6 min read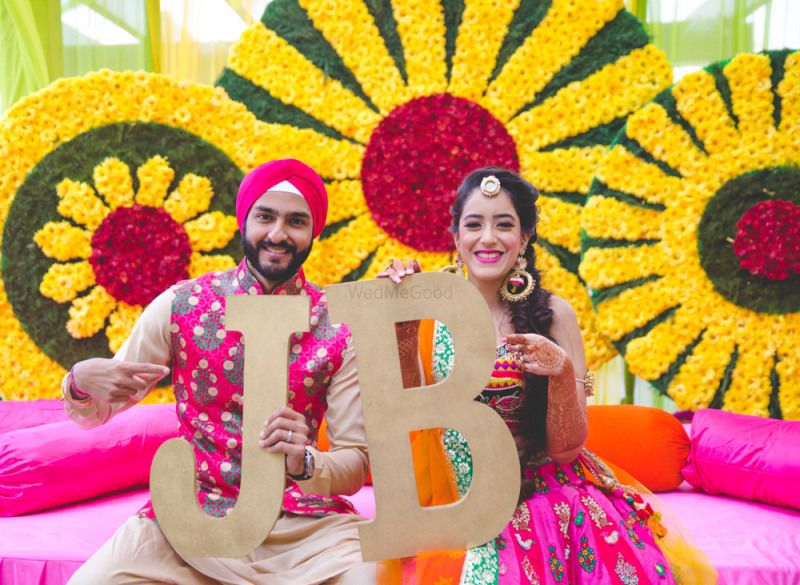 Photo: Mahima Bhatia Photography★ 4.9
An awesome Mehendi everyone is going to remember in under a lakh? Yep! We say it's possible! As long as you're willing to put some extra effort into planning and DIYing, it is pretty much possible! Let's tell you how you can plan and throw a perfectly awesome Mehendi which looks gorgeous, colourful and is Pinterest worthy in less than a lakh! Here's all that you need to keep in mind and do! This WMG bride planned her Mehendi herself, and so can you!
Outfit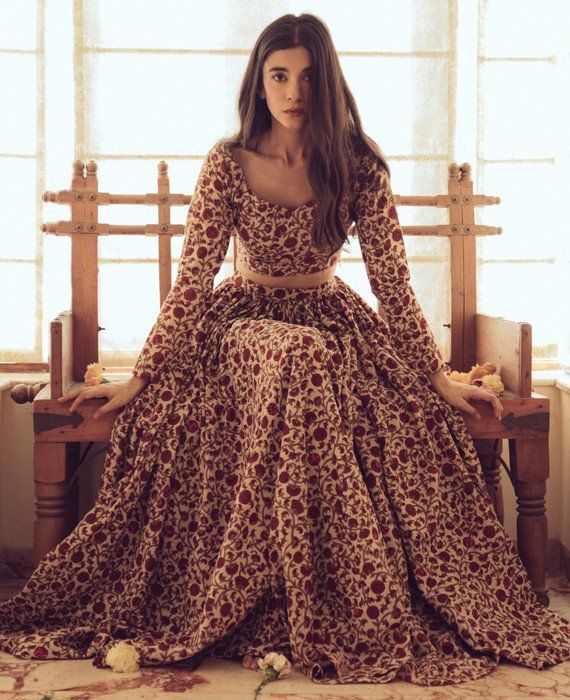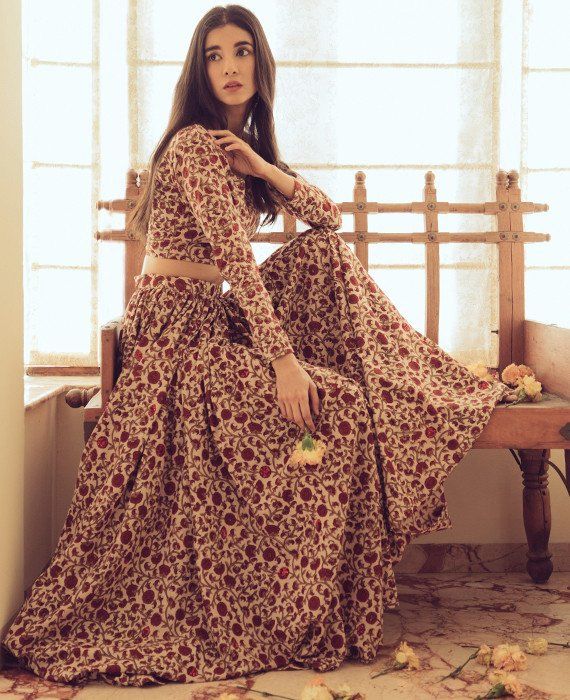 This mehendi appropriate outfit costs just under 15,000 Rs from Mogra designs
When it comes to the outfit, if you end up spending 20-30K on the Mehendi outfit alone, then you're bound to exceed your budget. So how about you look for other alternatives like renting or refurbishing one? Flyrobe has some awesome designer outfits for rent for a fraction of the price, or  if you don't wanna rent, you could also DIY your own Mehendi outfit from one of your mom's old sarees.Better yet, look for indie labels who make interesting silhouettes in traditional fabrics
Cost of outfit- Rs 15,000 for the outfit above. If you rent from a rental site , then less than 5000 Rs
Mehendi wala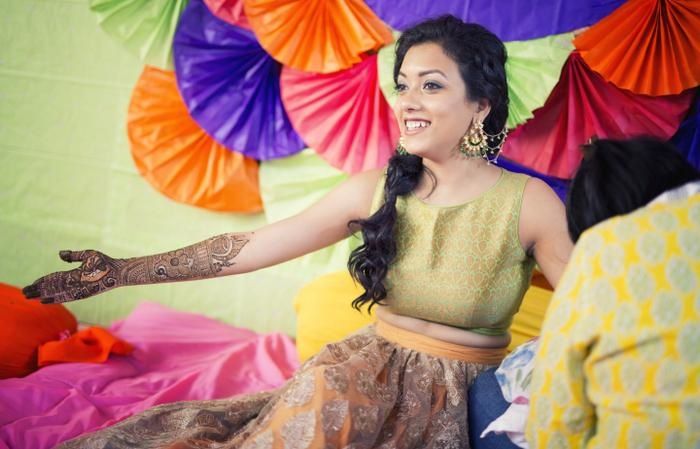 This bride DIY'ed her mehendi outfit. See more about her DIY mehendi here
You can get Mehendi walas starting at Rs 5000 for the bridal mehendi and charging about 10K for the family members Mehendi easily, even cheaper if there are lesser people. But make sure to book them well in advance otherwise the rates go up closer to the 'wanted' dates. Find budget Mehendi artists in the WMG Vendor Gallery here.
Cost of Mehendi wala - Rs 10,000- Rs 15,000
Venue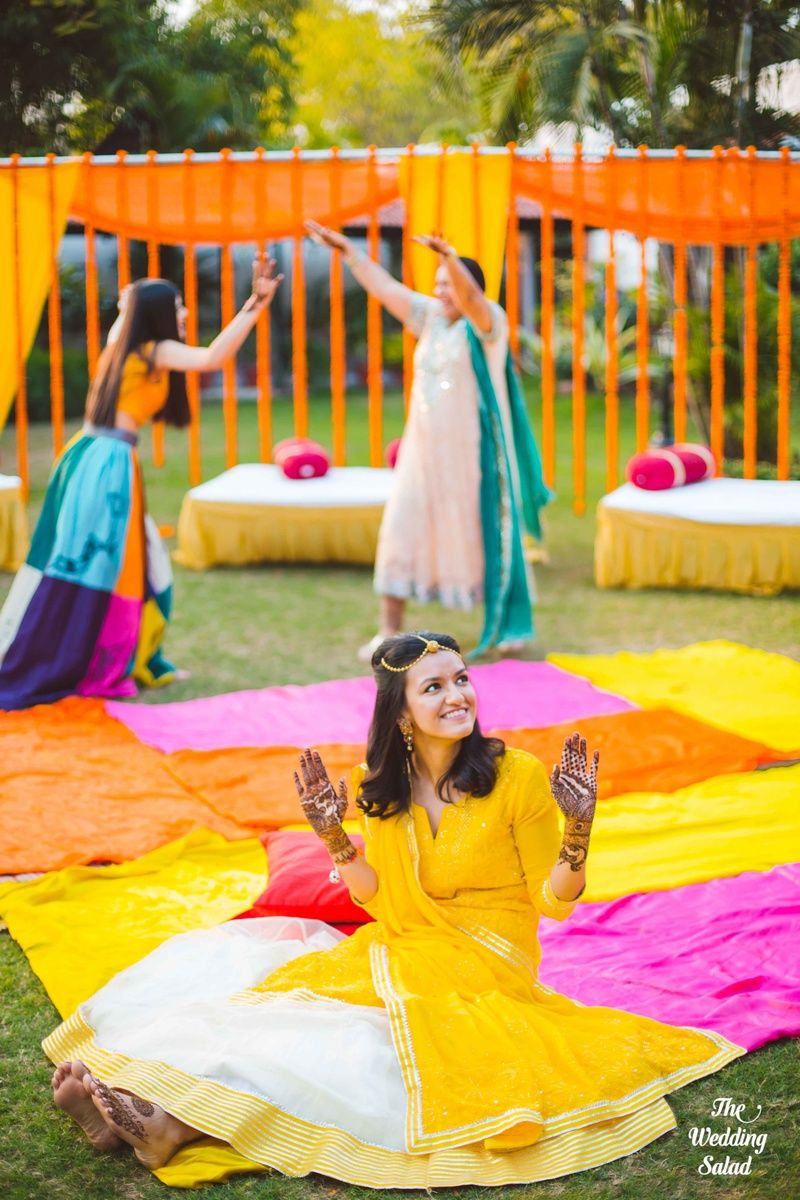 Photo Courtesy: The Wedding Salad★ 4.9
This is one of the biggest expenditures when it comes to any wedding function. A Mehendi is usually a smaller, more intimate affair. So how about you do it in your's/your relative's garden? If you don't have a garden, no problem- most of the apartment complexes have terraces- all you need to do is ask for permission and guarantee that it will be cleaned up properly after. You can do some really amazing things even with the smallest of spaces- we will tell you how in just a bit. But make sure to keep the crowd according to the size of the venue, and you're sorted.
Cost of venue- Free
Decor
Here are the different decor elements you can work on for a budget Mehendi. You can also check out this article for themes and this one for more DIY ideas.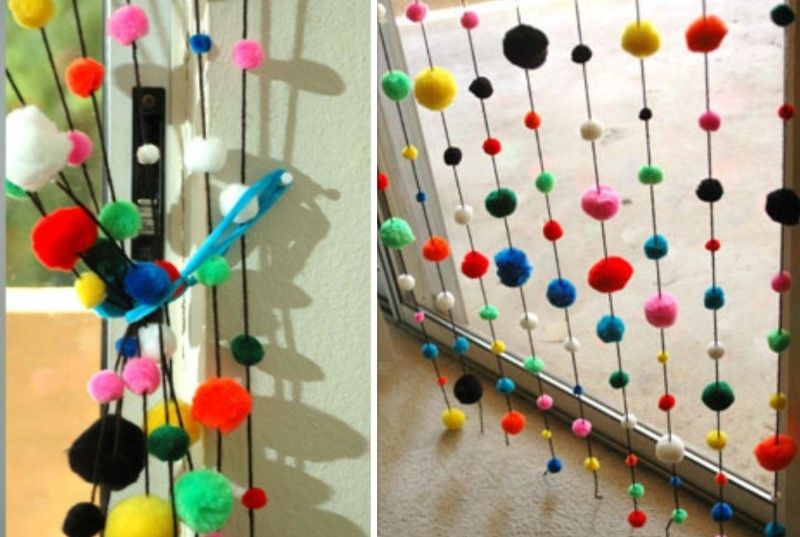 Get Pom Pom strings for 1299/- from Amazon for an easy and adorable backdrop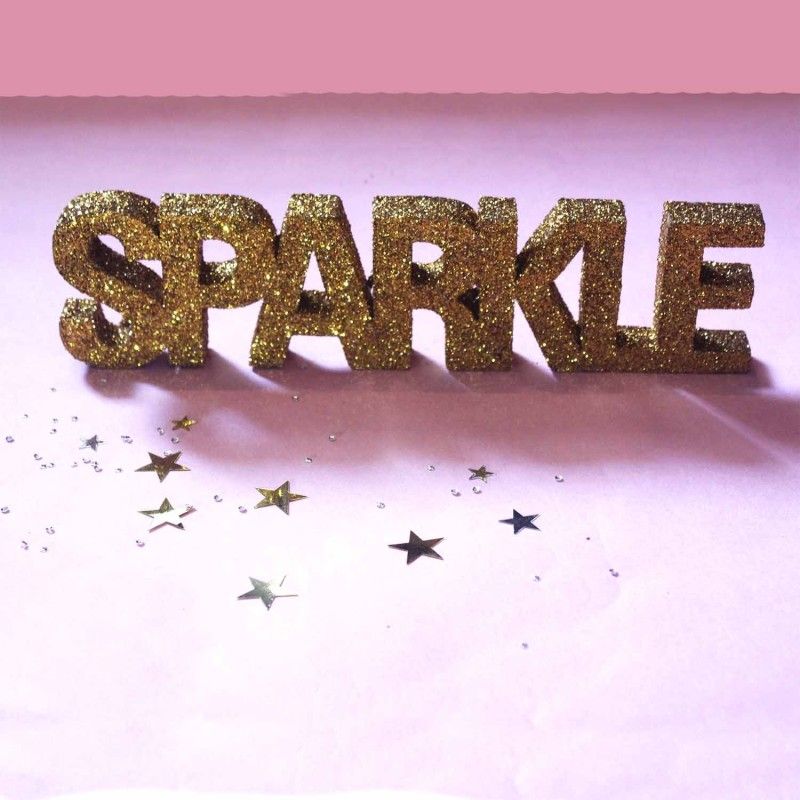 Get this Sparkle cutout from Propshop24 for as little as 650 Rs !
Get Genda flowers and hang them with photos interspersed in between. Cost: Less than 500 Rs !
Ribbons and strips can make great backdrops as well. One ribbon costs 20 Rs a metre, so get 50 meters for 1000 Rs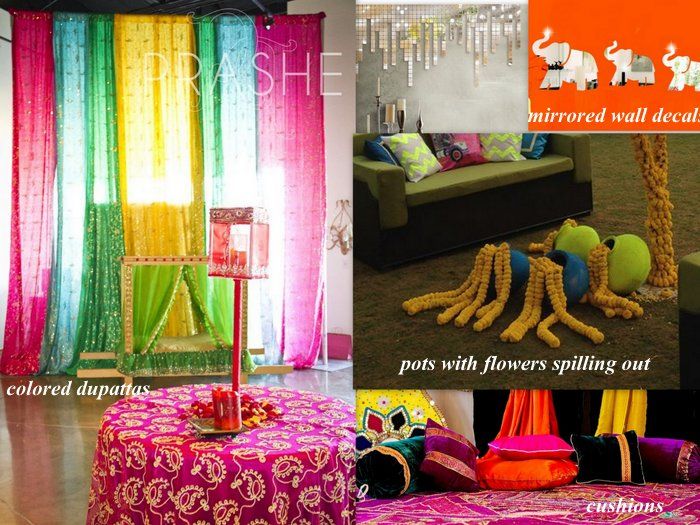 Get Bandhani Dupattas or moms silk sarees and hang them as a backdrop.
Floral arrangements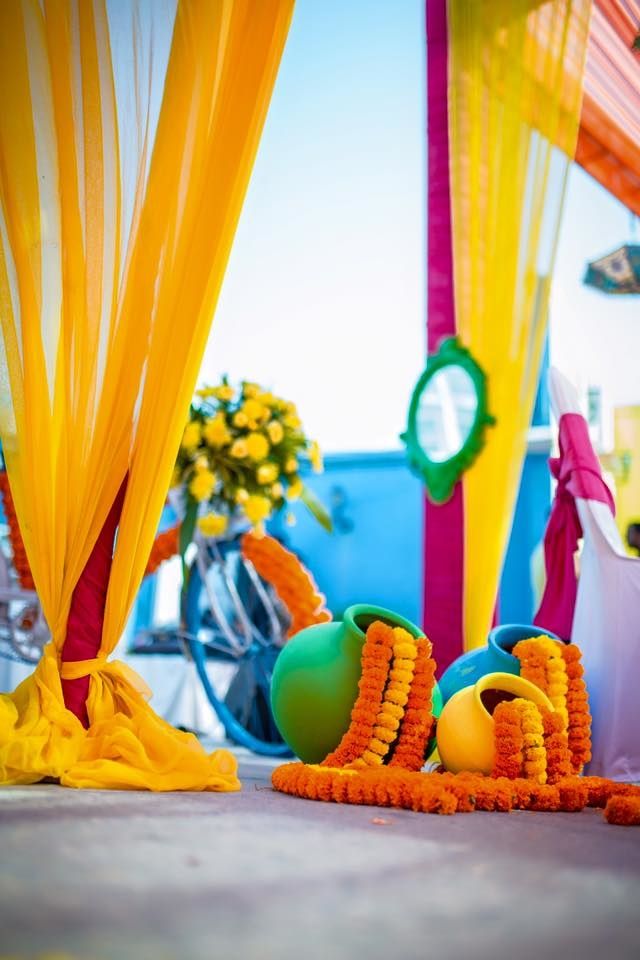 Photo Courtesy: Abhinav Sharma Luxury Weddings
Nothing seems more 'Mehendish' than genda phool decor, plus is comes much cheaper than normal flowers. So make sure to get a lot of genda phool strings and flowers for your decor, and you don't need to put it everywhere. You can even supplement it with some paper decor strings/flowers, which are much cheaper or can be easily DIYed. You can get some utensils/ pots from the house and have genda phool strings coming out of it. Also, get your cousins to make some funky rangolis with flower petals!
Cost of floral arrangement - Rs 5,000 
Photobooth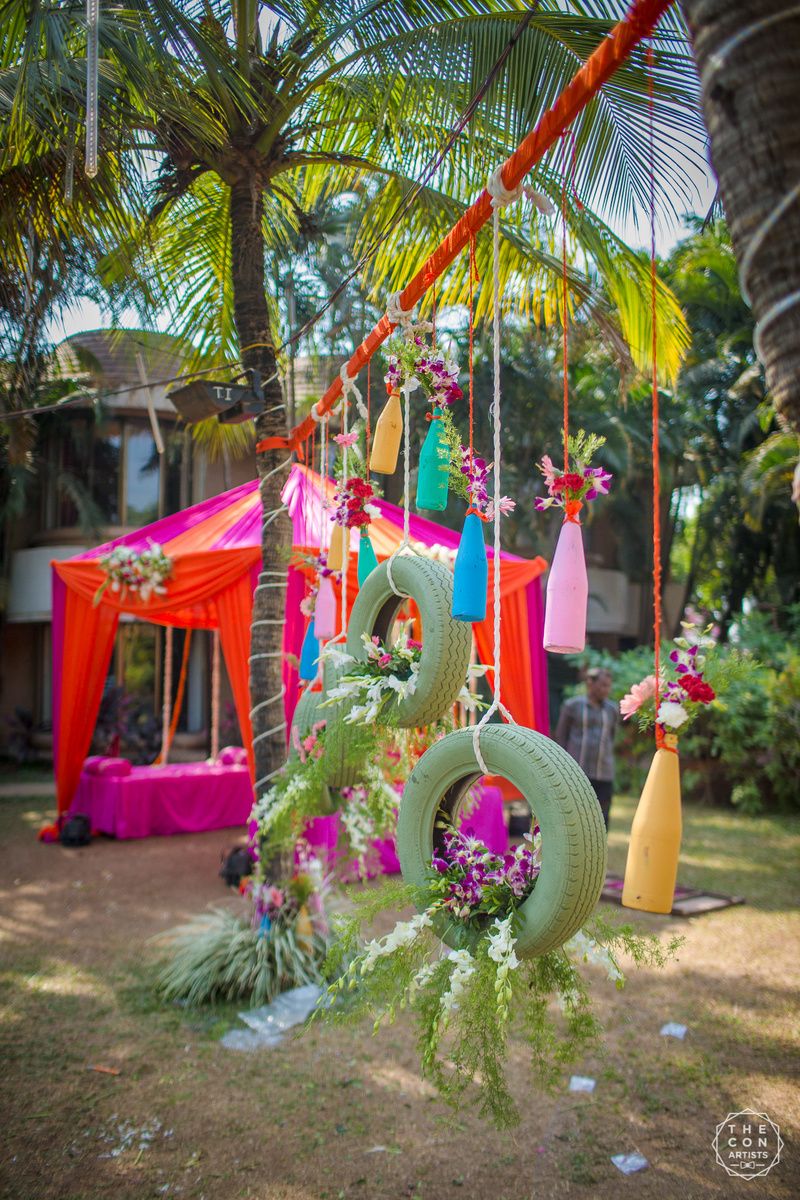 Photo Courtesy: The Con Artists★ 4.8
Get some colourful frames and get them suspended in a corner for a fun photobooth. Try getting the frames from the workshop/ small shops, which can save you a lot of money. These frames usually come up to Rs 1000 per frame, and you can colour them as you want! Offset it with some painted bottles, tyres, paper decor or floral strings.
Cost of photobooth - Rs 1o000
Props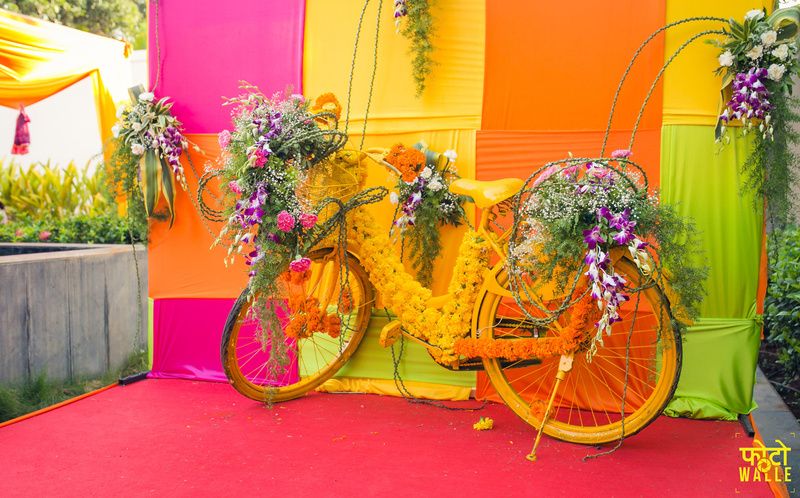 Photo Courtesy: Fotowalle - The Story Folks★ 4.9
Get some fun props like an umbrella or a cycle and do it up with genda phool or get it done- the cycle is free, and it's not going to cost much to cover it up. Get as creative with this as you like! Get some old dupattas out and use the fabric for backdrops!
Cost of Props- Free
Food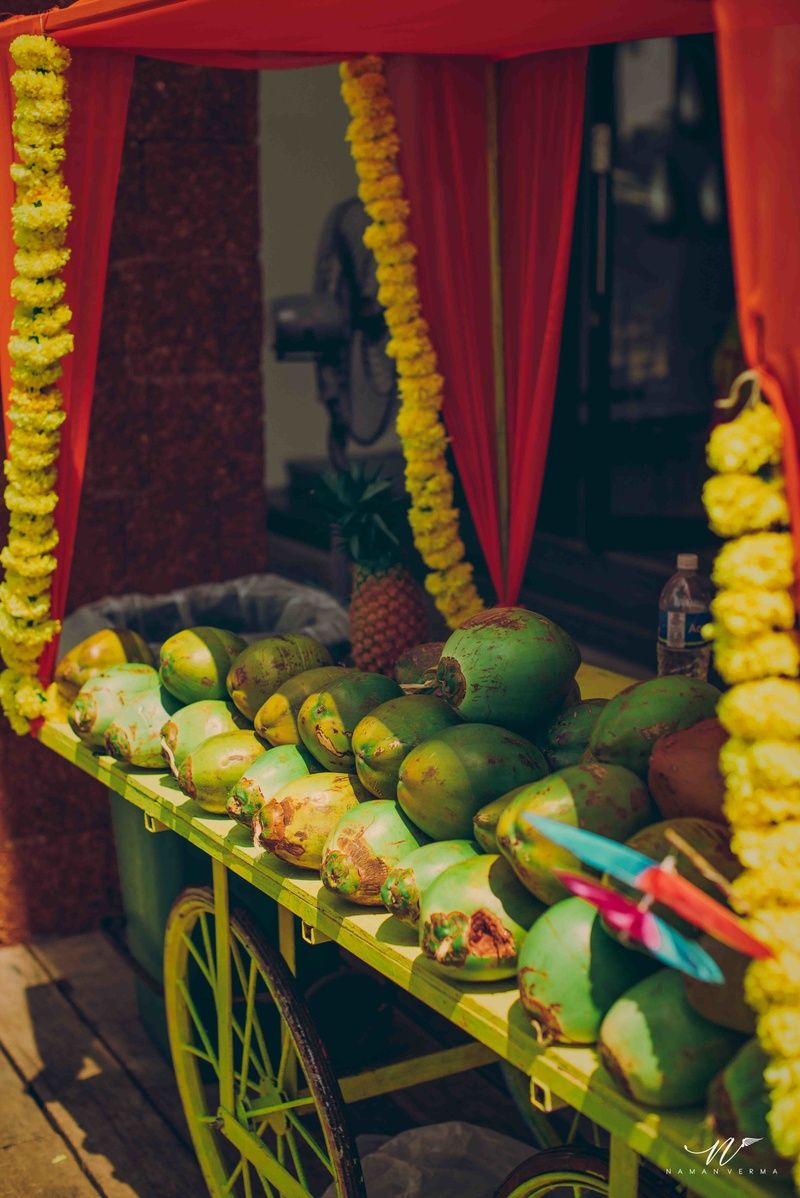 Photo Courtesy: Naman Verma Photography★ 4.9
Instead of spending lavishly on food on a caterer, you can have a chat counter- hire the local panipuri or bhelpuri guy to come feed people there. Serve finger foods which are cheap and easy to make. Indian drinks/cocktails also work well, so you could get a tender coconut fellow with his cart- and get someone to add some ice, lime (or vodka) to it and serve it in the coconut itself! Or you could get other easy-to-make drinks or cocktails like aam panna and jaljeera mocktails or cocktails which are going to be awesome for a day Mehendi!
Cost of food and drinks - Rs 10,000 assuming 150 bucks per person for chaat.
Favours
Photo Courtesy: Bhumi Simran
These cute fabric bangles come for approx 170 Rs a piece and will set you back around 10,000 Rs for around 60 pieces. If you want to do something different , then check out Gota Jewellery for your mehendi where you can give a maang tikka and ring for as little as 200 Rs.
Cost of Favours- Rs 10,000 for about 60 pieces of the bangles above by Adirag★ 4.9 . Same for Gota jewellery by Rasha Gota Jewellery & Mehendi Favors★ 5
Activities
Photo: Wedding Salad
Get a carrom board and keep it on the side for some good old fun. If you dont have carrom, then order a giant Jenga game from Amazon or let people play Taboo.!
Music
We're pretty sure you or one of your friends own an amazing set of speakers which can be amazing for a smaller function like this one. So make use of that and here are all the Mehendi songs you need to download for an awesome time! Just let them keep playing without bothering about hiring a DJ!
Cost of Music- Free
Awesome, right? That wraps int up all in under a lakh- with some extra for extra costs!
Inspired much? Get your personalized wedding checklist when you Download the WedMeGood App and also find mehendi artists, photographers and makeup artists on your fingertips.