Indian Brides with Veils : What do you think?
BY The WMG Bride | 08 Jul, 2014 | 1098 views | 2 min read
Have you noticed this new phenomenon guys ?? Indian brides who wear veils to cover their face
(One bride actually got a veil that was stuck to her dupatta using velcro!) 
. The basic funda is you either have two dupattas, one which extends lower on your face  as a veil and one that sits like a regular dupatta,  Or you have a detachable extension like a veil that provides a sheer parda infront of your face. These aren't like the regular veils of the west, in the sense you can't throw them behind your head and have them trail behind you, but just serve as  a cloth infront of your face.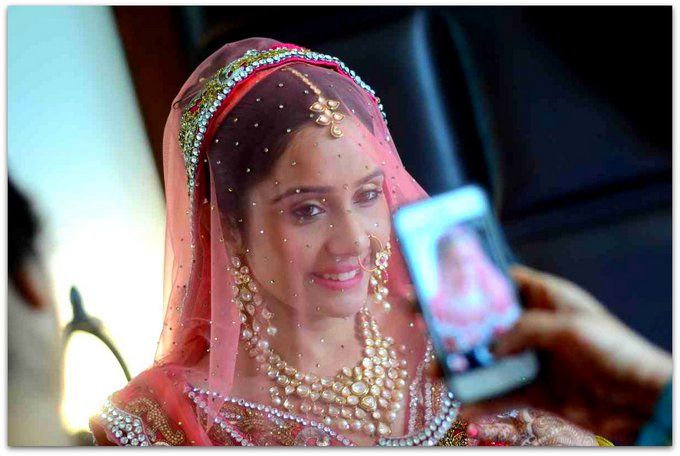 This veil was attached using Velcro. Made by Rimple & Harpreet Narula who made this brides outfits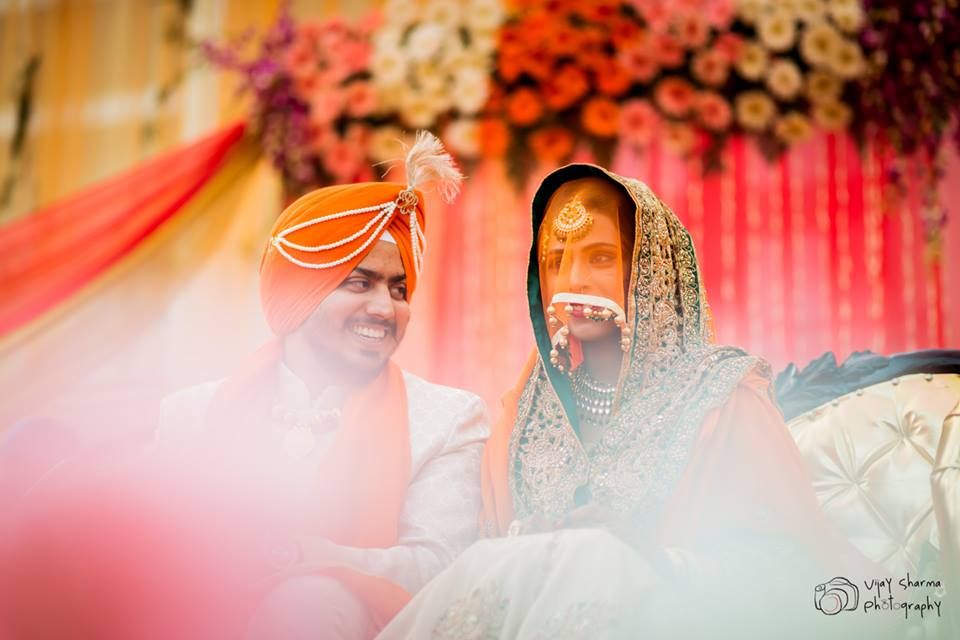 This gorgeous bride shot by Vijay Sharma Photography seemed to have two dupattas , one as a veil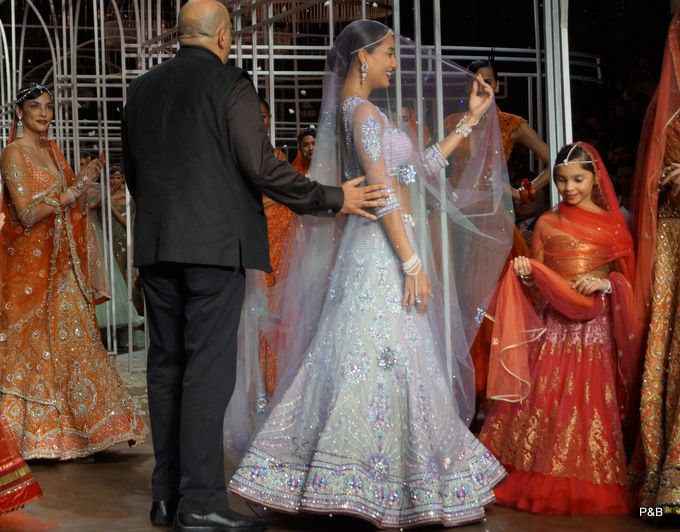 At Tarun Tahiliani's show last year, Lisa Haydon wore an ice blue veil with her outfit
If you look into the history of veils, they meant different things at different points of time but the basic jist is- the groom should see your face first as a bride, before anyone else does  (They didnt have candid photography and getting ready shots then you see, these days its the photographer who sees you first :p ) . In other cultures it is used to protect the bride from evil spirits and so on, though today lets admit its more of just a fashion accessory !
What are your thoughts? Something you would experiment with for your wedding ?