Indian Luxury Designer Bag Designers That Need To Be A Part Of Your Bridal Trousseau!
BY Apoorva | 24 May, 2023 | 713 views | 3 min read
One of the key elements of your bridal trousseau is bags and when it comes to luxury bags, we always think of international brands like Dior and Chanel. But you don't have to do that anymore. India is home to some of the world's most talented luxury bag designers, each with their own unique style and aesthetic. From traditional designs to contemporary styles, these designers have something for everyone and are sure to add a touch of glamour and sophistication to any bridal look. Want a sneak peek? Here are their exquisite creations that are bound to leave you spellbound!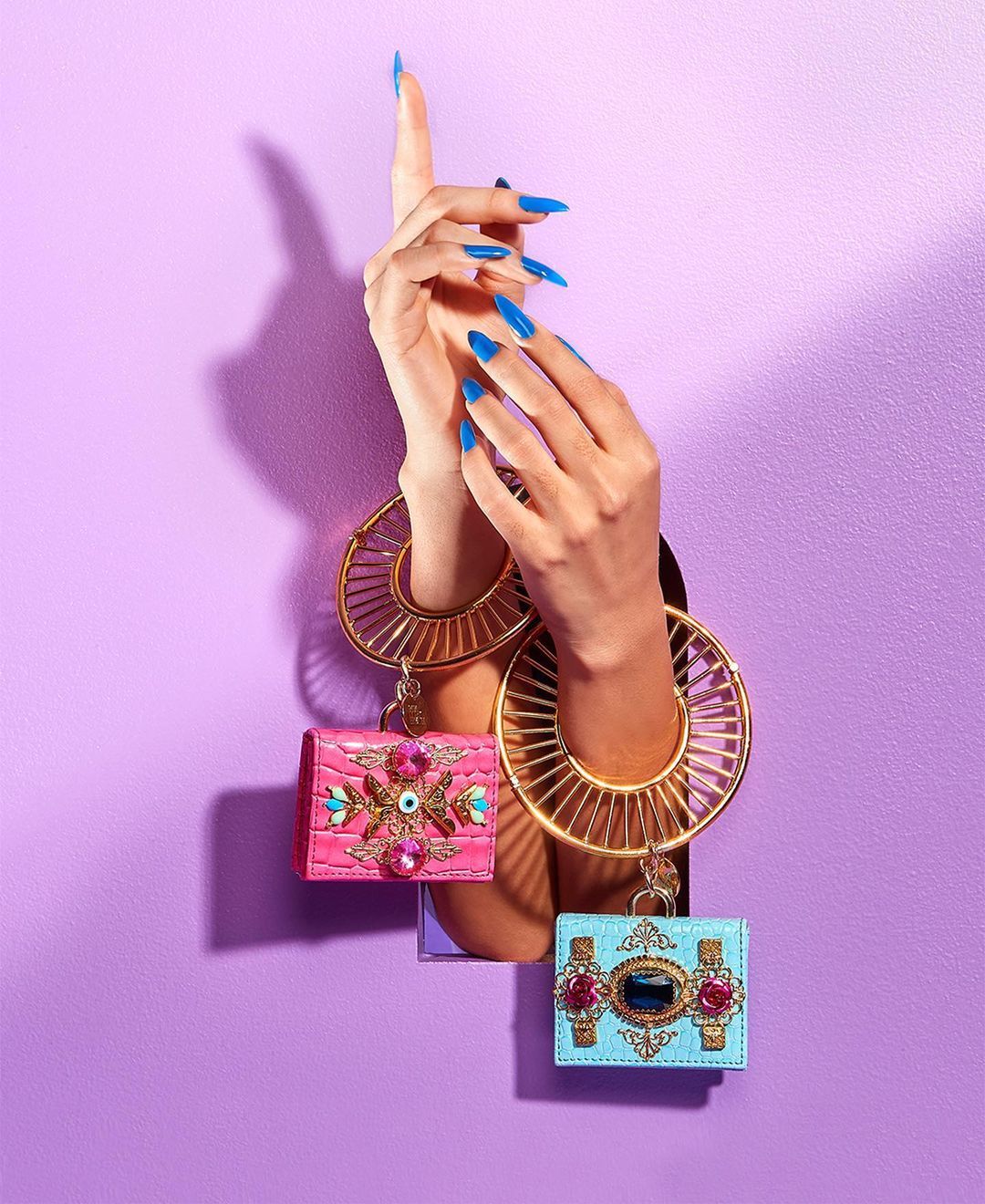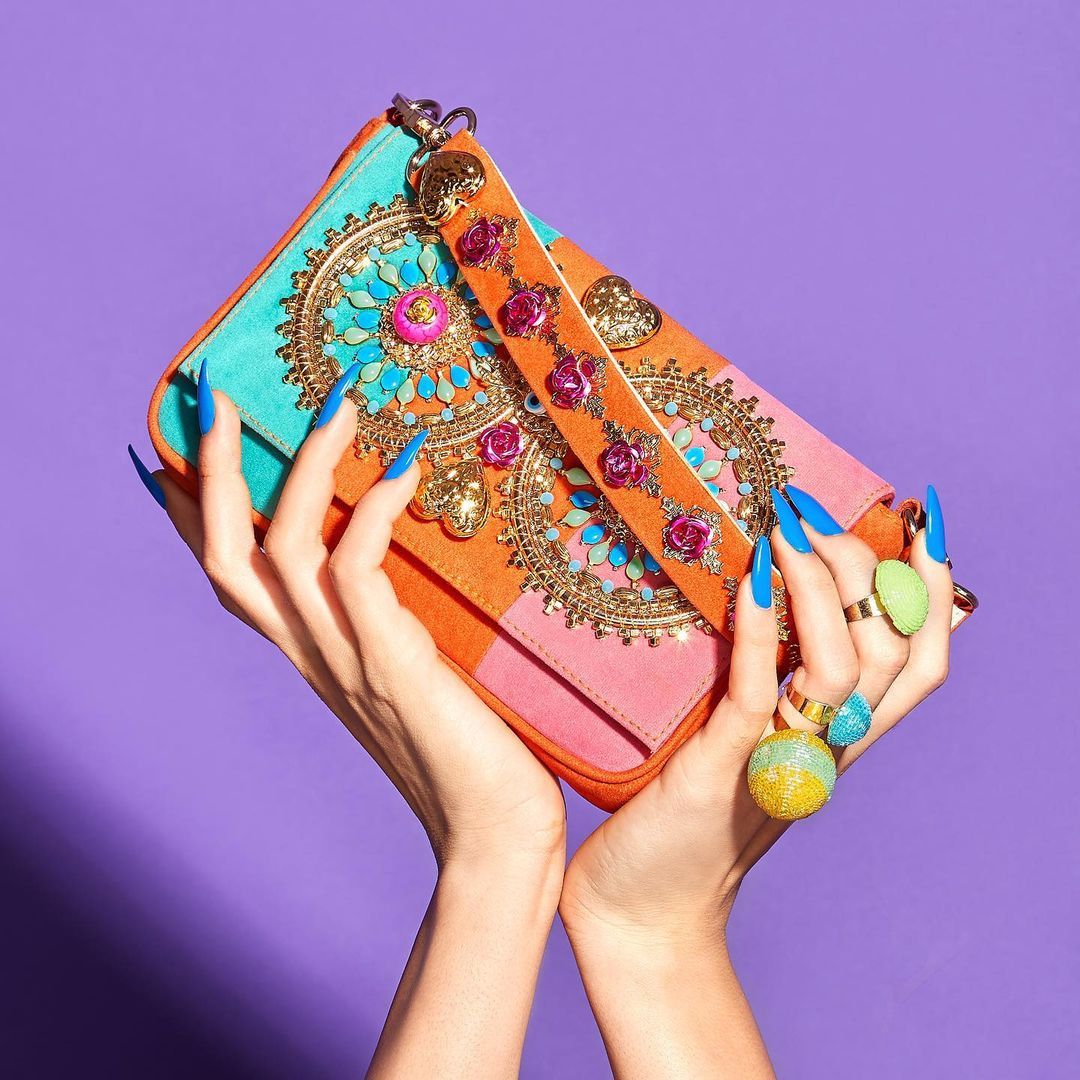 PDP has been breaking barriers when it comes to designing the most stunning pieces – whether its outfits or gorgeous bags. From mini bags for trend-setting brides to more conventionally bridal bags, they have something for each bride. Get that perfect wedding bling on with PDP!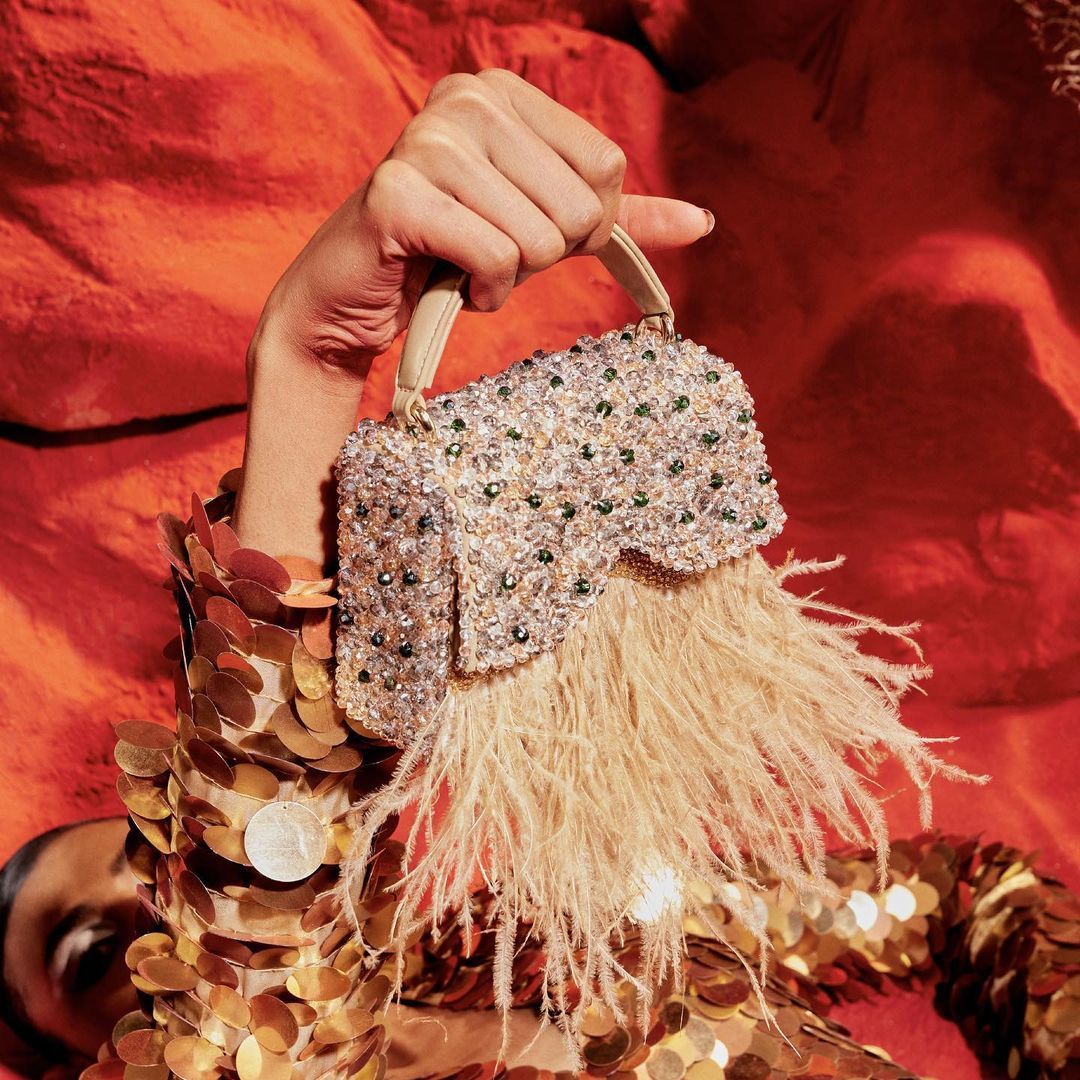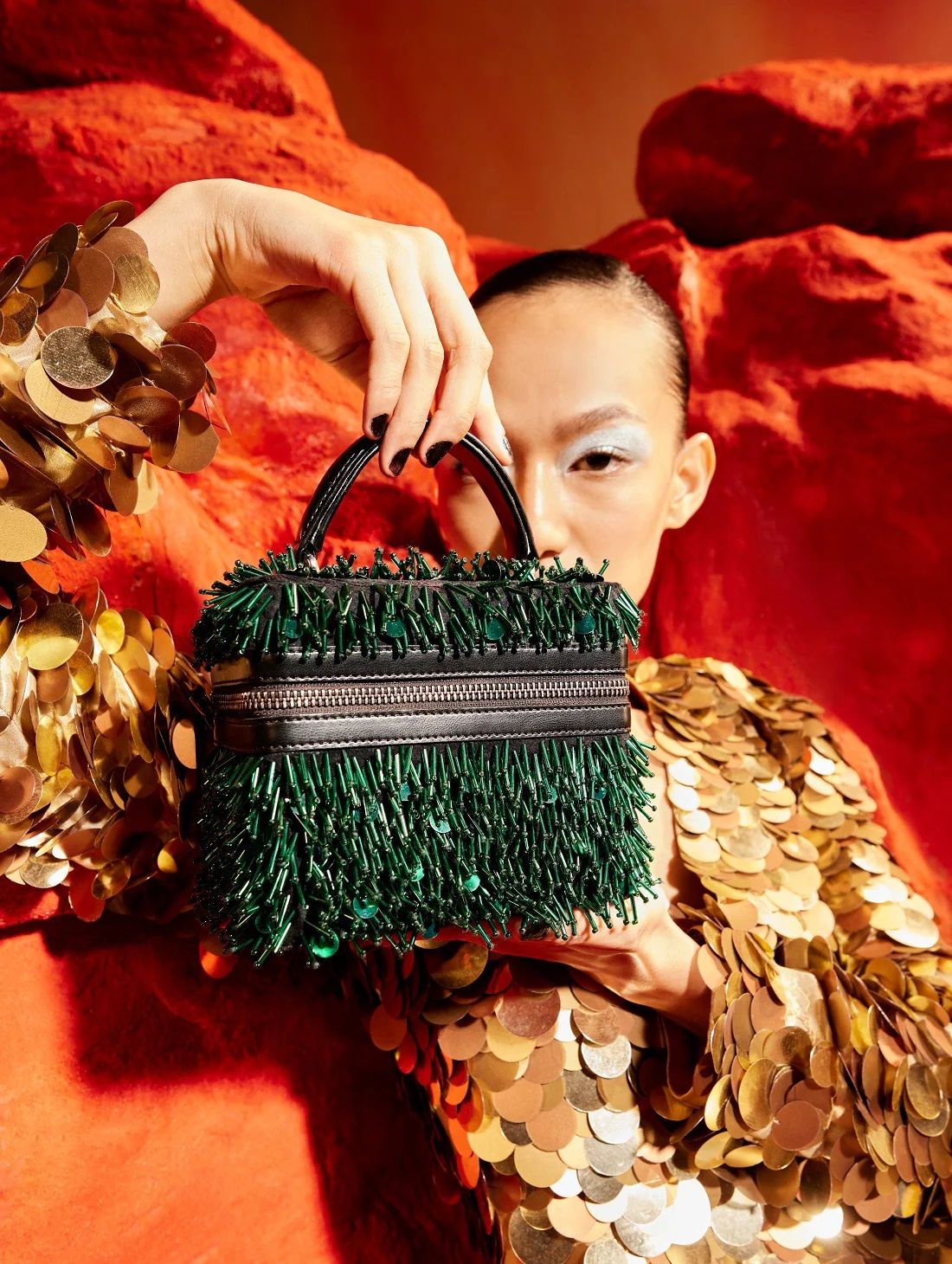 Think feathers and cut dana work together – that's a perfect Aanchal Sayal bag for you! A mix of contemporary Indian work with a dose of fun with feathers and tassels. How fun is that?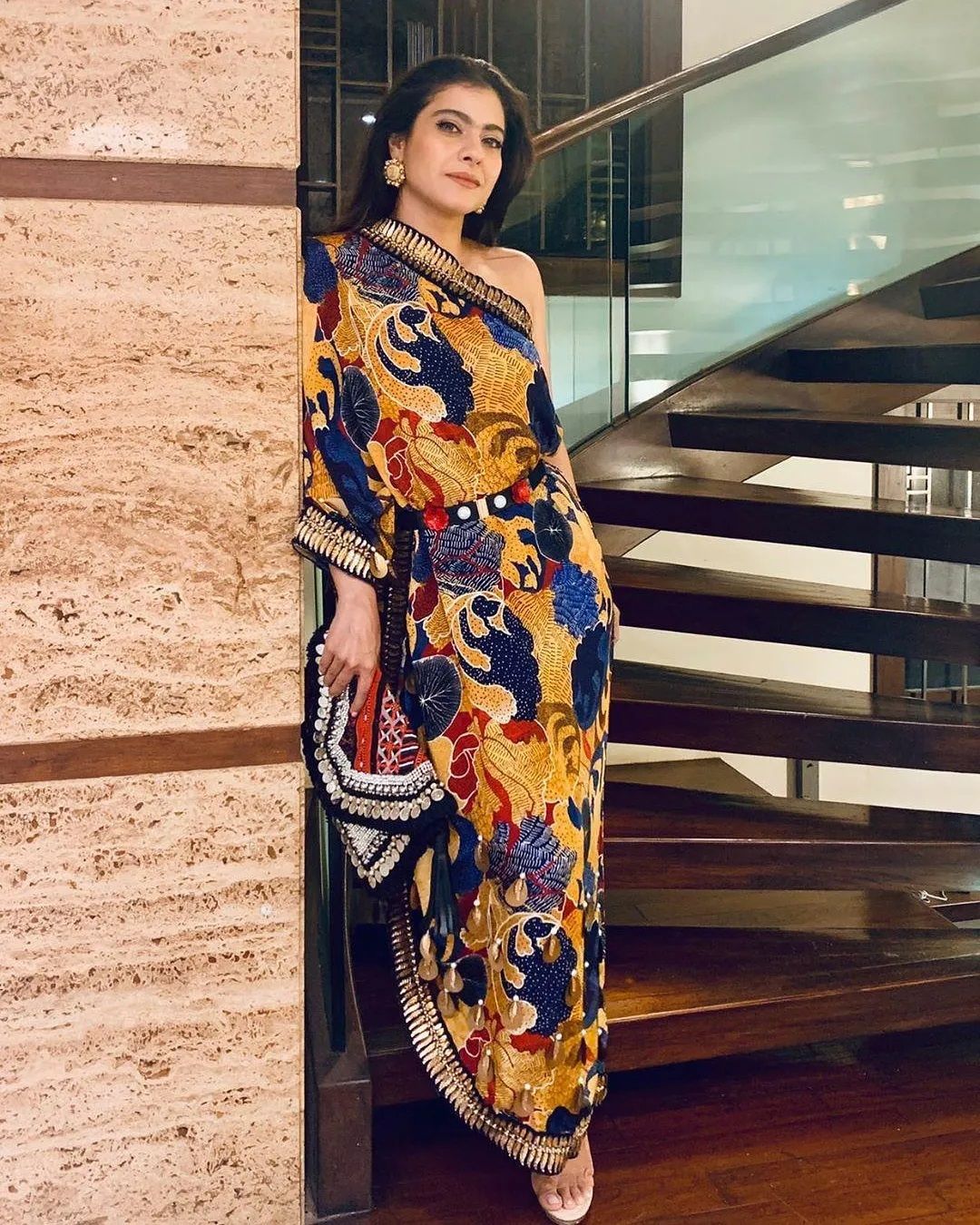 A hidden gem in the world of Indian luxury bags, this brand is sought after by celebs recently for its stunning work. Upcycled, hand-made and historically inspired, Vipul shah bags will surely turn heads whenever you see them!
Sabyasachi Mukherjee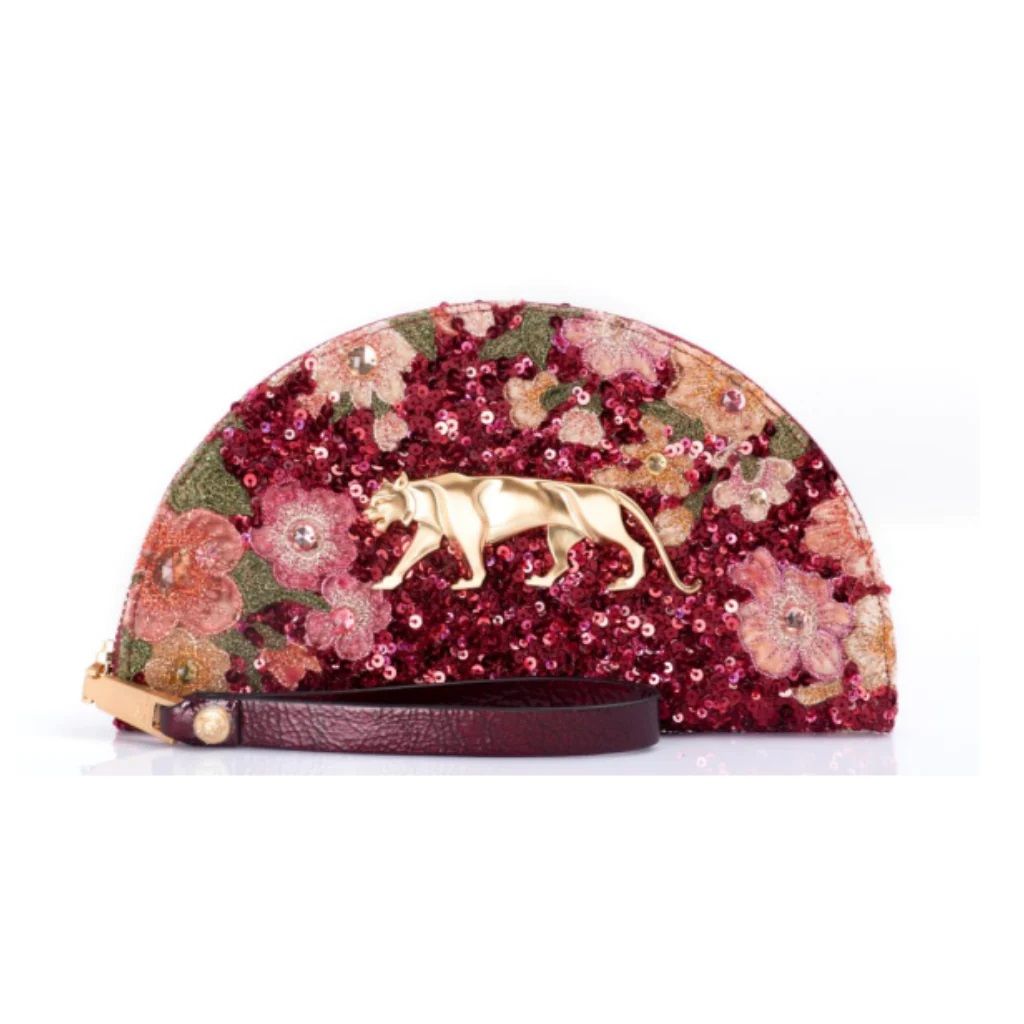 The brand that needs no introduction. Their bags are perfect for brides who are looking to add a statement piece to their bridal collection. You have an array of choices that you can pick from – allowing you to choose from simple muted ones to more opulent designs!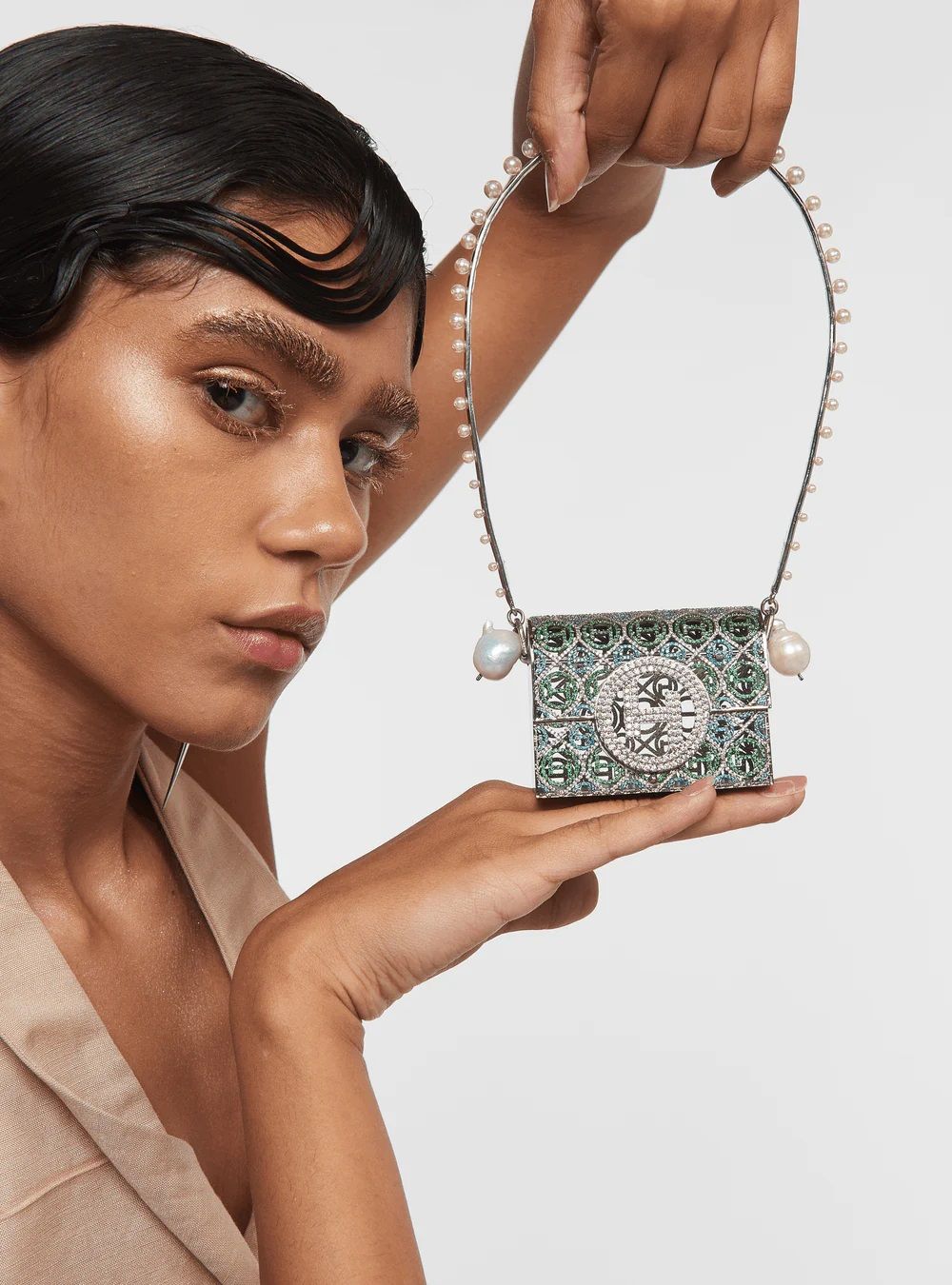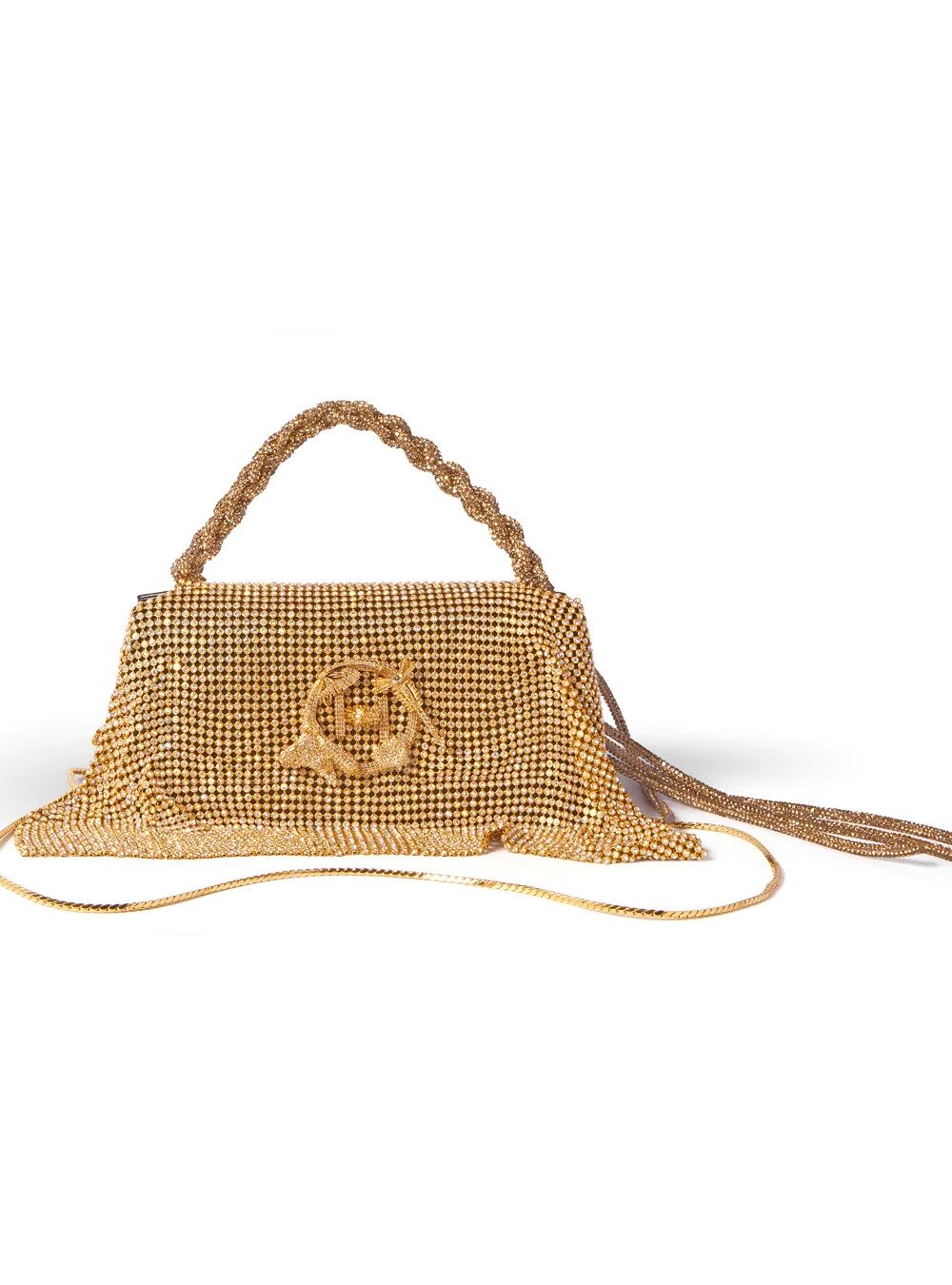 An elegant dialogue between a statement shape and a bejewelled design, Outhouse bags are absolutely gorgeous. From striking silhouettes to a medley of materials, these designer handbags offer endless choices to choose from, to amp up your style quotient.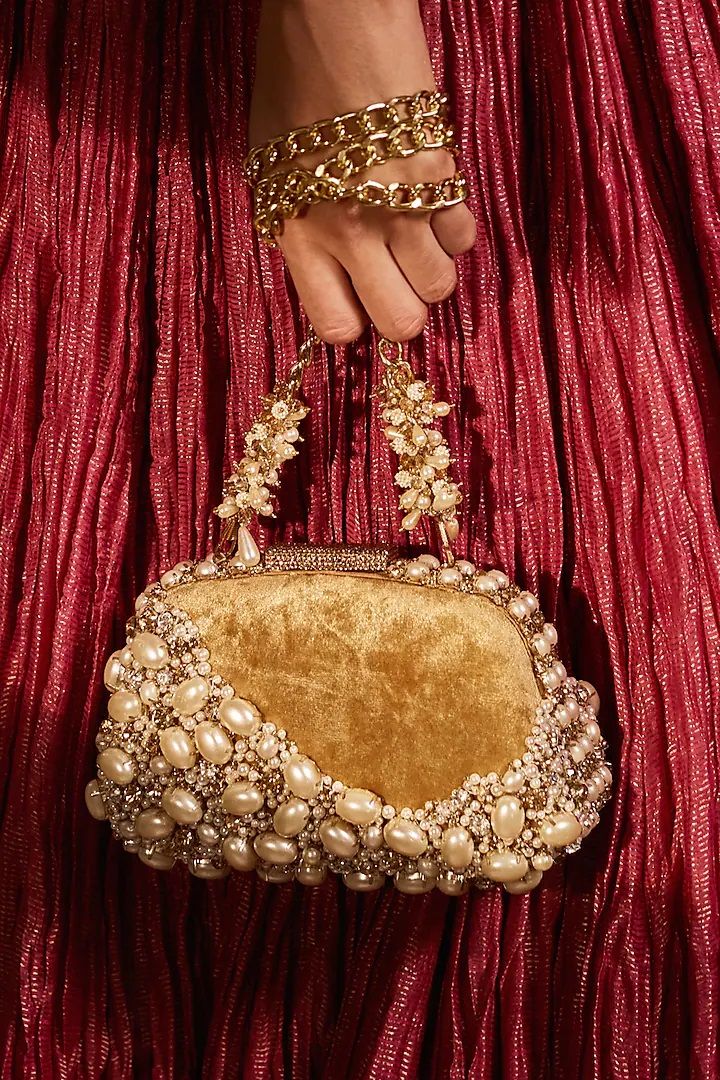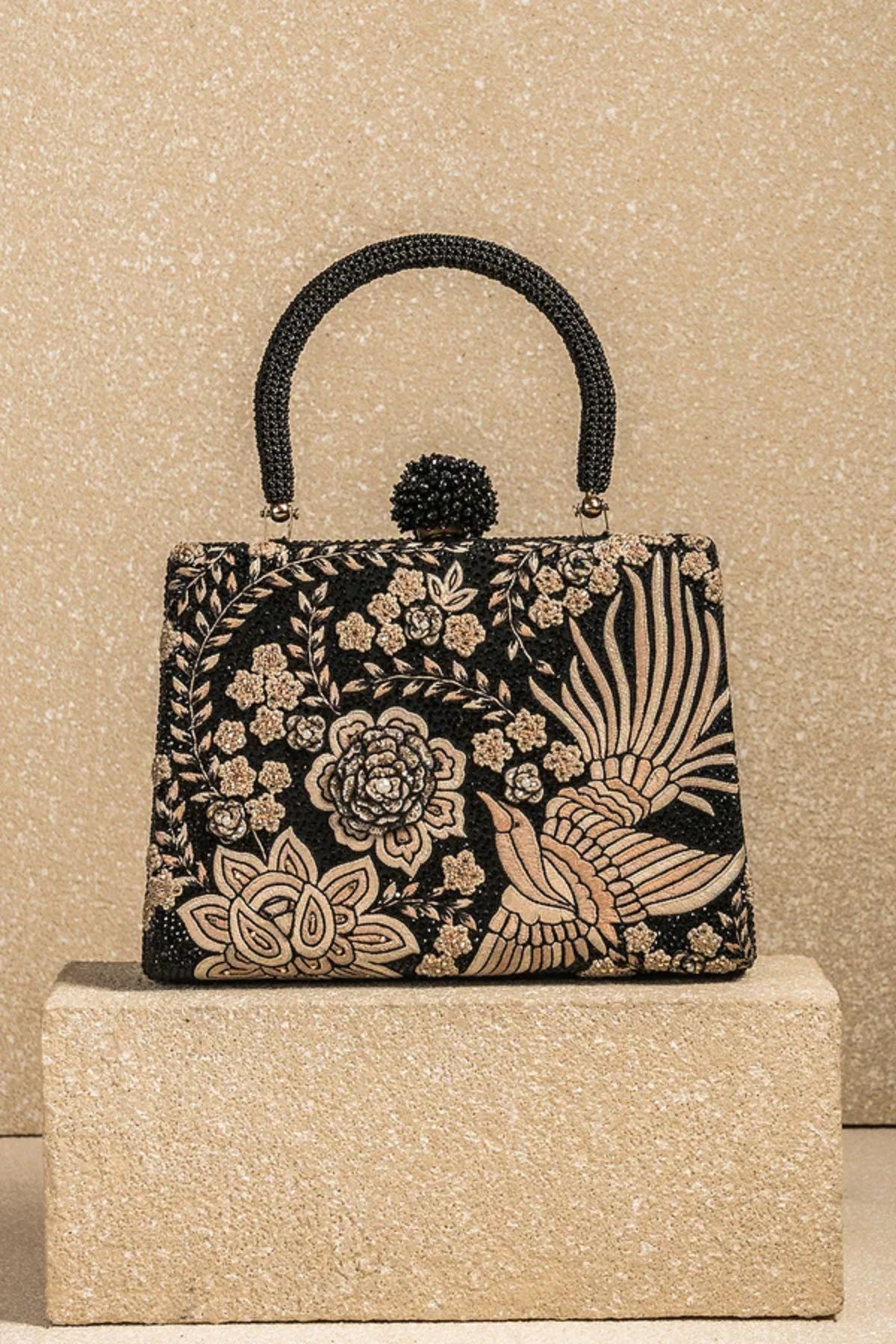 Like his outfits, Tarun Tahiliani also makes the most decadent bags. Currently, we are totally lusting after this compact multi-coloured meenakari bag in brocade base with pearls and this epic gara work bag that would be perfect for a mother of the bride!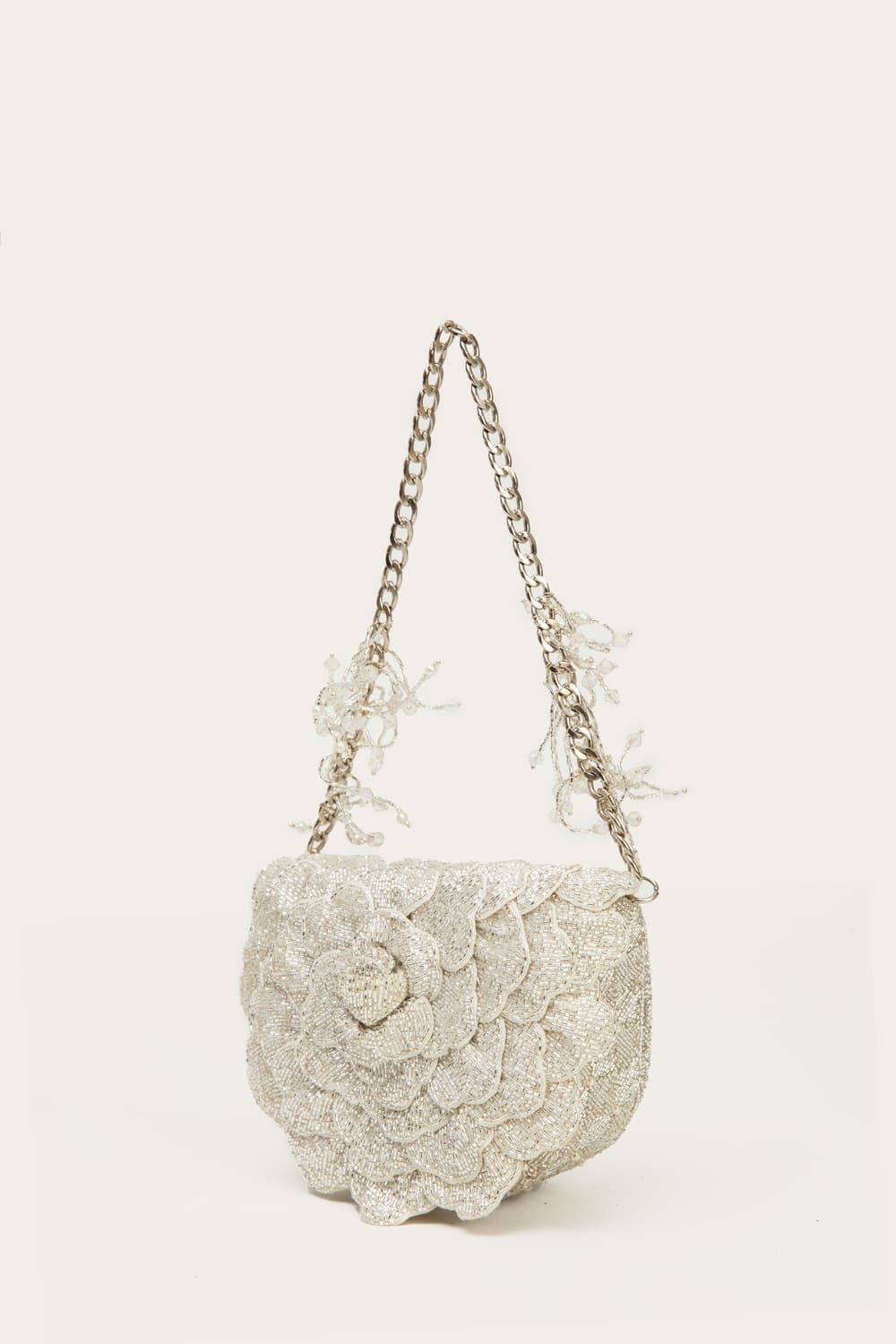 India's answer to Judith Lieber bags - Doux Amour! They create the most exclusive and unique pieces when it comes to handbags for brides. You can style it up with a versatile outfit or let it shine with a simple one. The best part about Doux Amour bags is that it is a timeless addition to your wardrobe because these bags will never go out of style!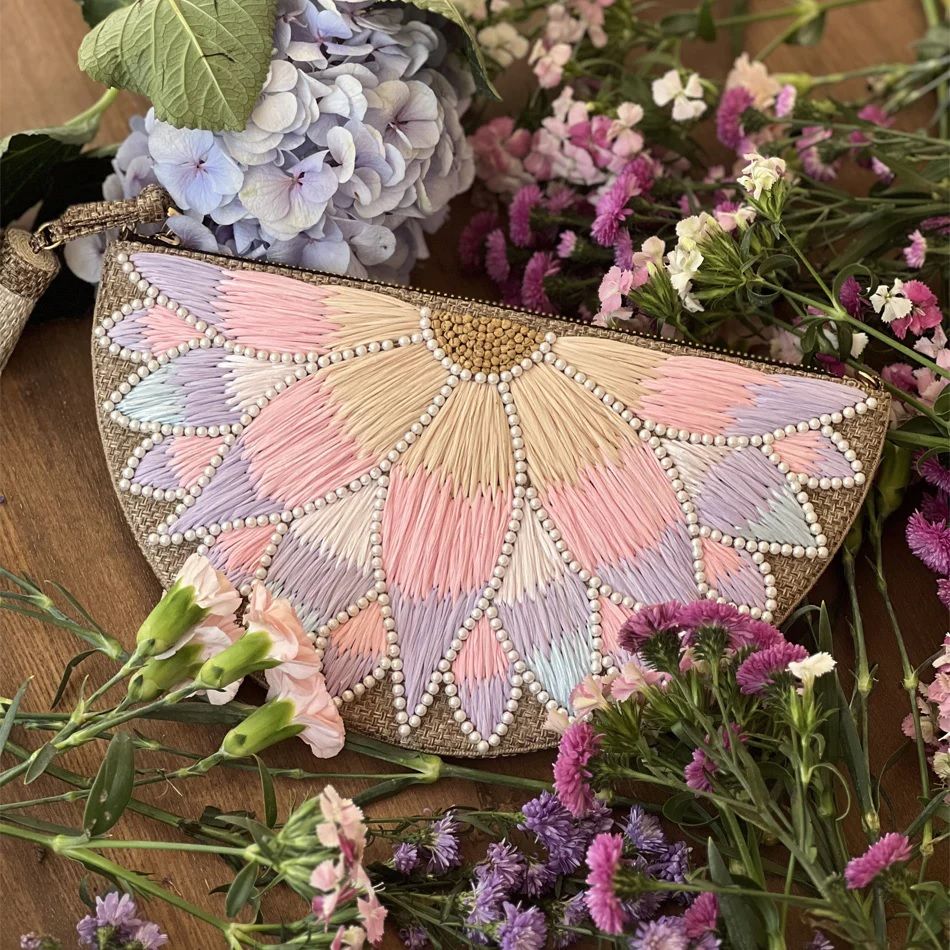 If you are someone who likes colours and something completely unique, then Nomada bags are your pick. Derived from nomads, Nomada bags are an amalgamation of love of nature, travel and culture. Made via traditional Indian craftsmanship and bold motifs, their bags can be an instant statement piece for a plain silk kurta for an intimate wedding or even a post-wedding dinner!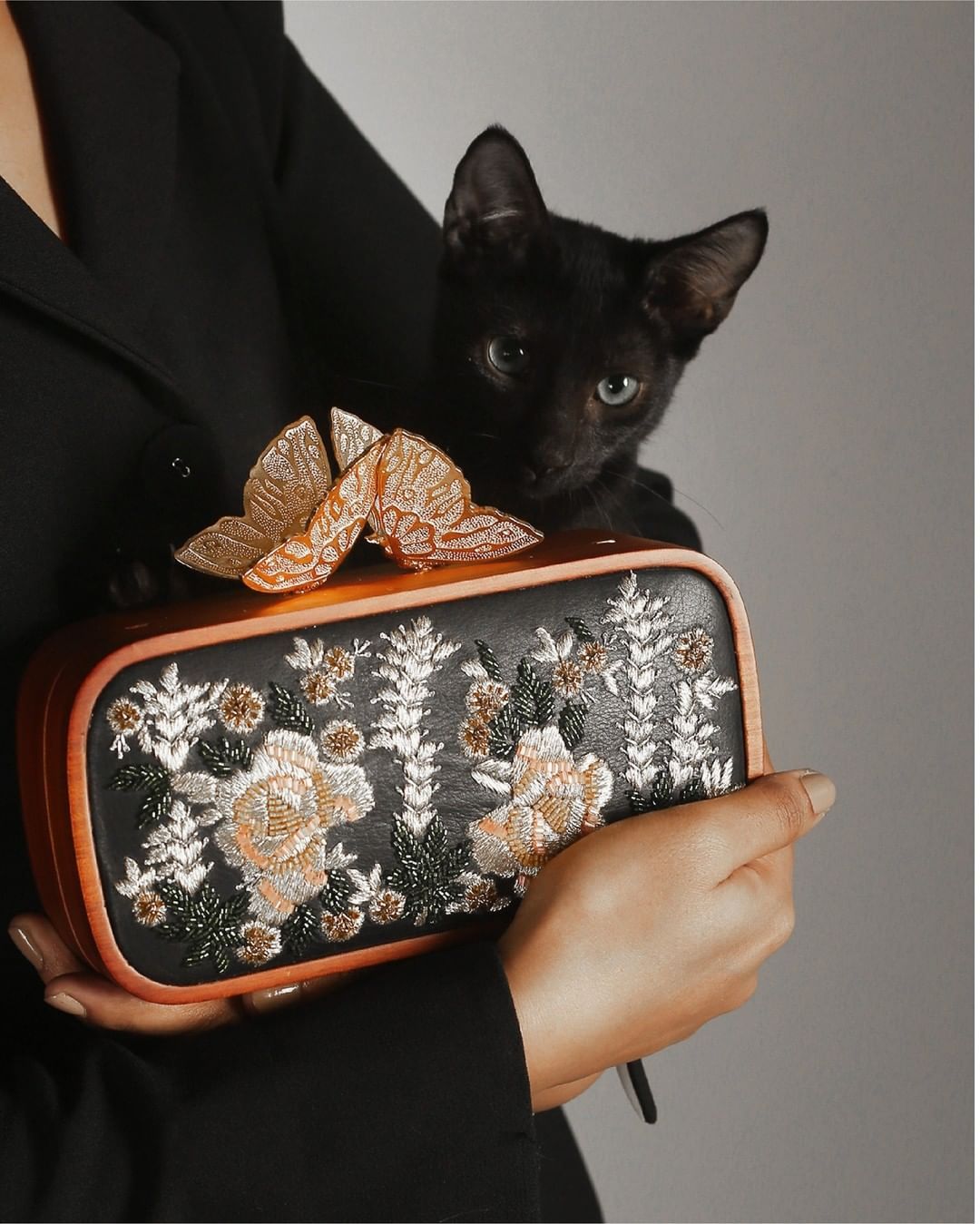 Stylish and sophisticated, Duet Luxury bags are a perfect addition to a bridal trousseau. We love how their attention to detail when it comes to the shapes of their bags along with the work. Don't you agree?
Want something more luxurious in bags? Here are Luxury Bags That Look Great With Indian Wedding Wear
We love batuas and belt bags! Check these Trending & Adorable Batuas And Belt Bags Are The Cutest Wedding Accessories Ever!
Don't forget to check these 5 Insta Stores Where You Can Buy Bridal Bags To Go With Your Lehenga!