Inside the Vogue Wedding Show 2014: Follow Us Around (Part 1)
BY The WMG Bride | 04 Aug, 2014 | 833 views | 4 min read
Unless you have been living under a rock, you would know about the great hullaballoo surrounding the Vogue Wedding Show 2014 that took place in Taj Palace in the last three days. What's the big deal about it? Well it just brings together the best of Indian luxury designers in bridal and groom wear, invitations, jewellery etc and you can actually get a chance to talk directly to Manish Malhotra , Sabyasachi , or The Wedding Filmer all of whome are there in person. I  have mentioned before, we are not a big fan of their 'invitation ' procedure  (and believe us we have written to Vogue about the same and recieved a very accomodating reply from them as well :) ), but having said that we thought we should give you an inside scoop on what went down at VWS 2014, photographed by candid photographer Prateek Sharma from
Wedding Photodiary!
!
Ready? Lets go girls..*puts imaginary bride to be filters on to scout for something fantastic*
First Stop: Heeramaneck & Sons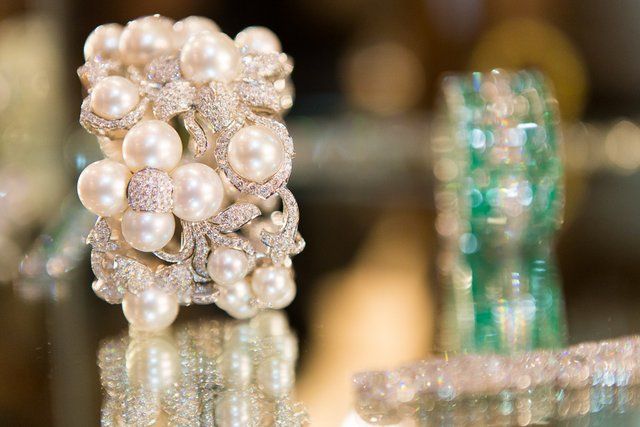 The Heeramaneck & Sons Jewellery store had gorgeous, glittering diamonds with shots of rich emeralds and rubies resplendent in drop earrings and statement necklaces.  There was a definite modern edge to the pieces- a lot of these could be worn up with a cocktail gown and then as easily be thrown with a sari. That is SUCH an important trait while purchasing jewellery- owning statement pieces that multitask!
Okay, lets head to JJ Valaya now ! Psst- he is showing at the upcoming India Bridal Fashion week which we will be at !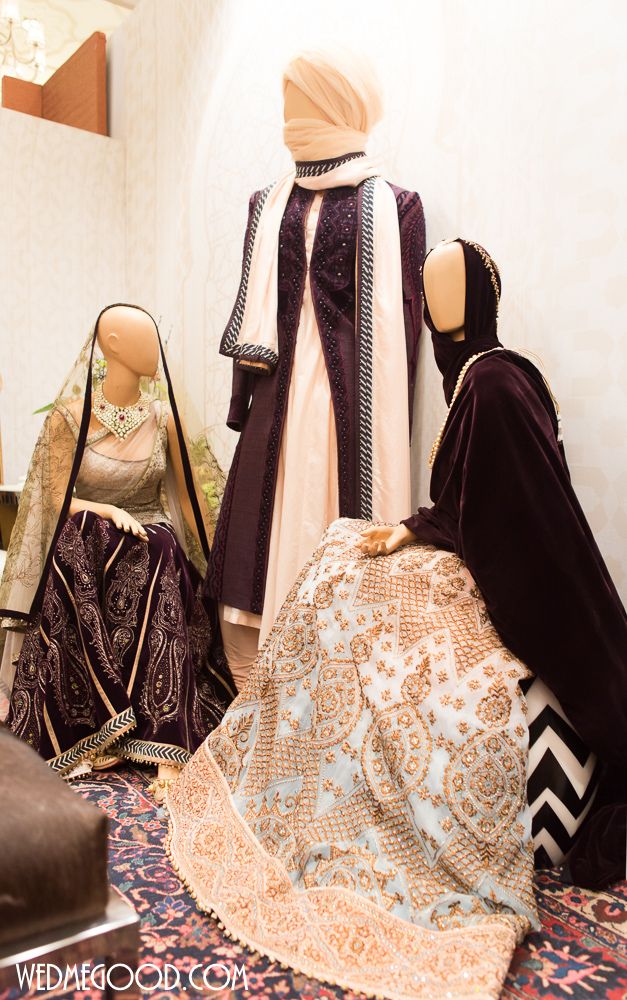 Major amaze-balls moment happening with the powder blue lehenga with gota work. Soooo gorgeous !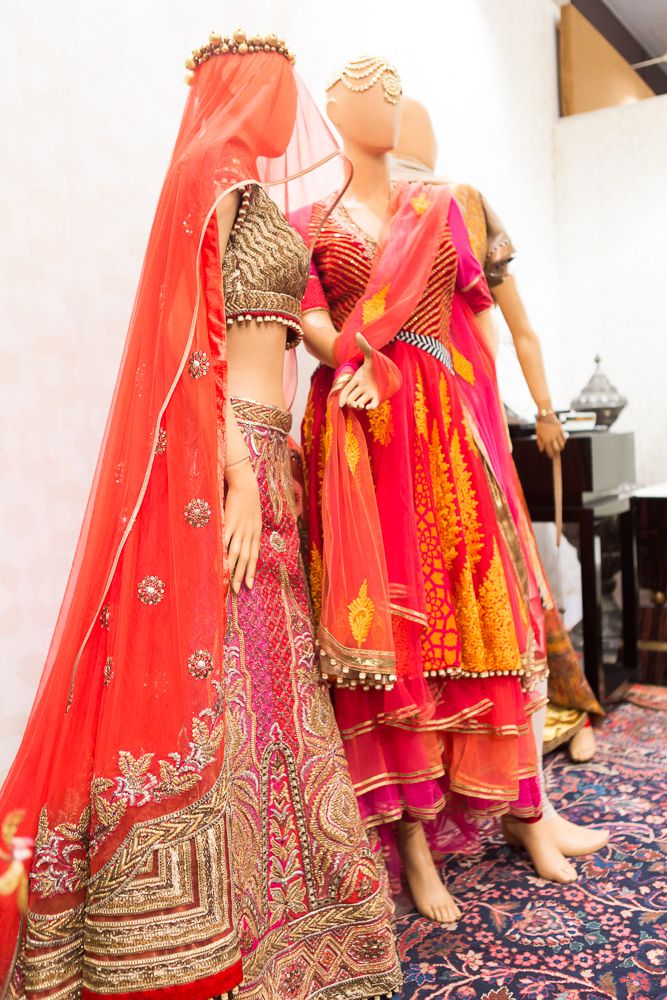 Moving on to the stall with a crazy amount of rush !!! None other than Manish Malhotra. The guy is quite camera shy (its quite adorable even when we saw him at Couture Week, he has this very unassuming air about him that is SO Sweet)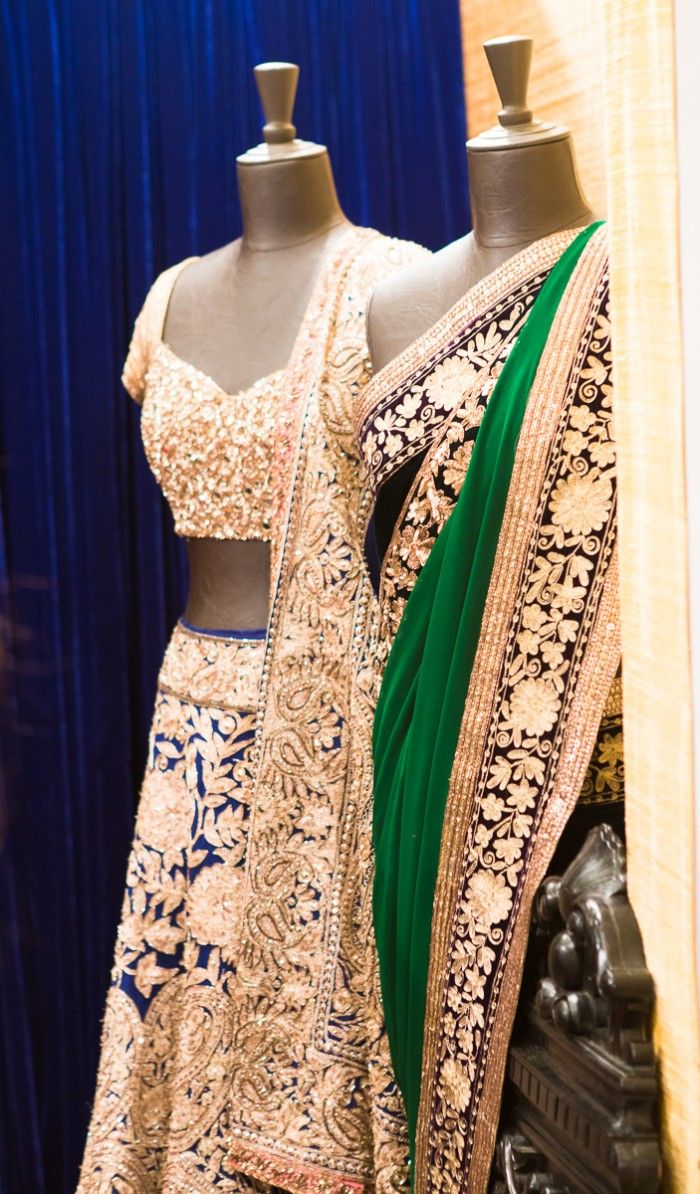 That's just about all we could get from the store because everytime we positioned our camera, a hyper excited bride would come jumping about blocking our view. Can't blame them can we? You can see the full collection titled "Portraits" over here:
Manish Malhotra 2014 
One of our FAVOURITE stalls at the expo was Anita Dongre (one of our fav designers for bridal wear as well). LOVE her Pink city collection jewellery as well as her gota work lehengas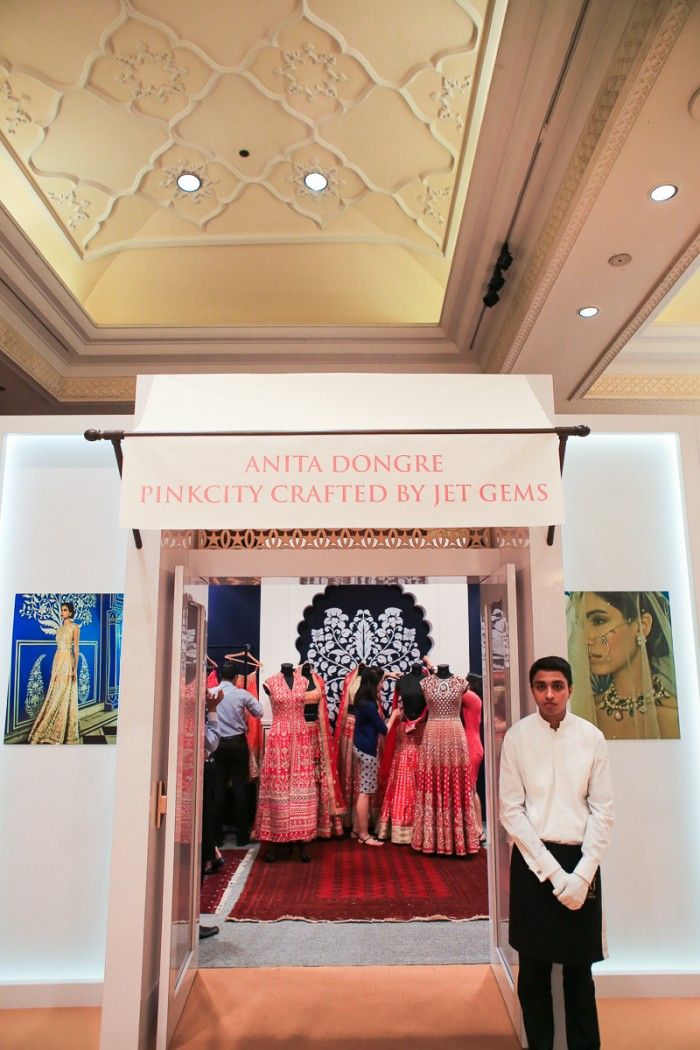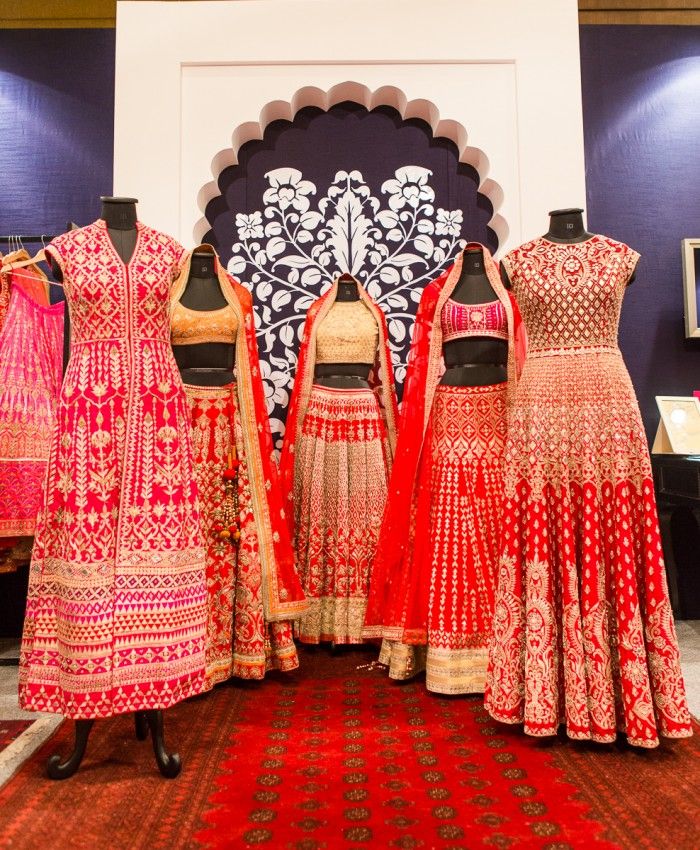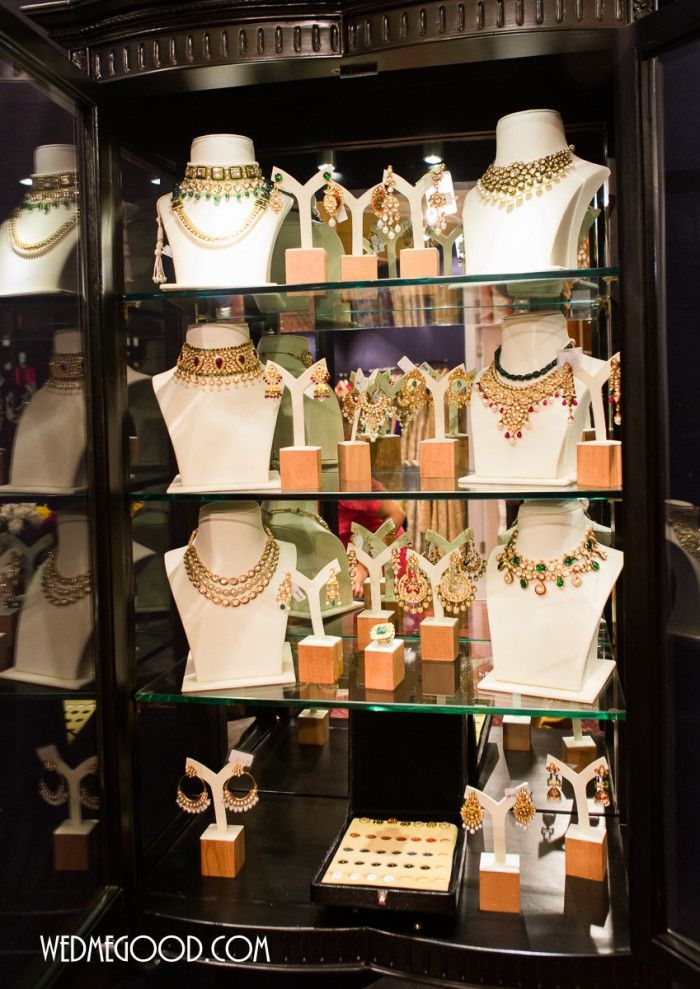 Every single piece in that jewellery collection is a must have! The first piece right at the top. Oooff!
If you think invites matter just as much as all the other details, then come, head on with us to some invitation action happening at 
Vivek Saini
and
Puneet Gupta.
Move it people..we need to cover a LOT !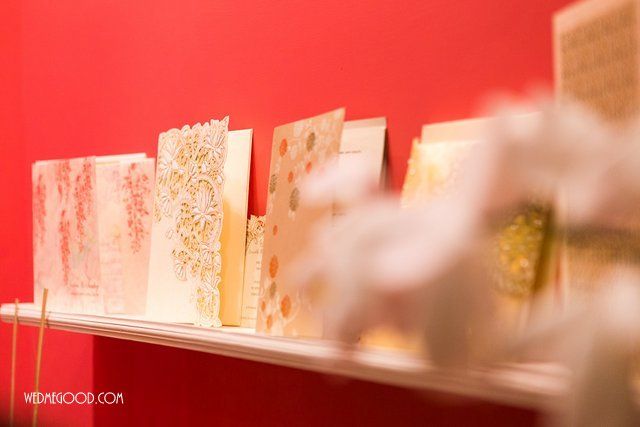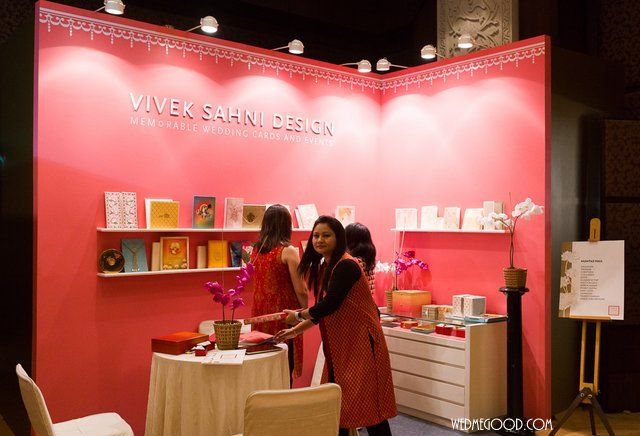 Vivek Saini's invites were classy, minimalist and had an understated elegance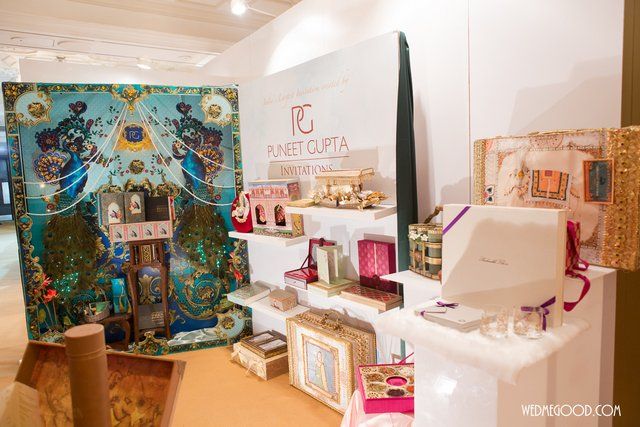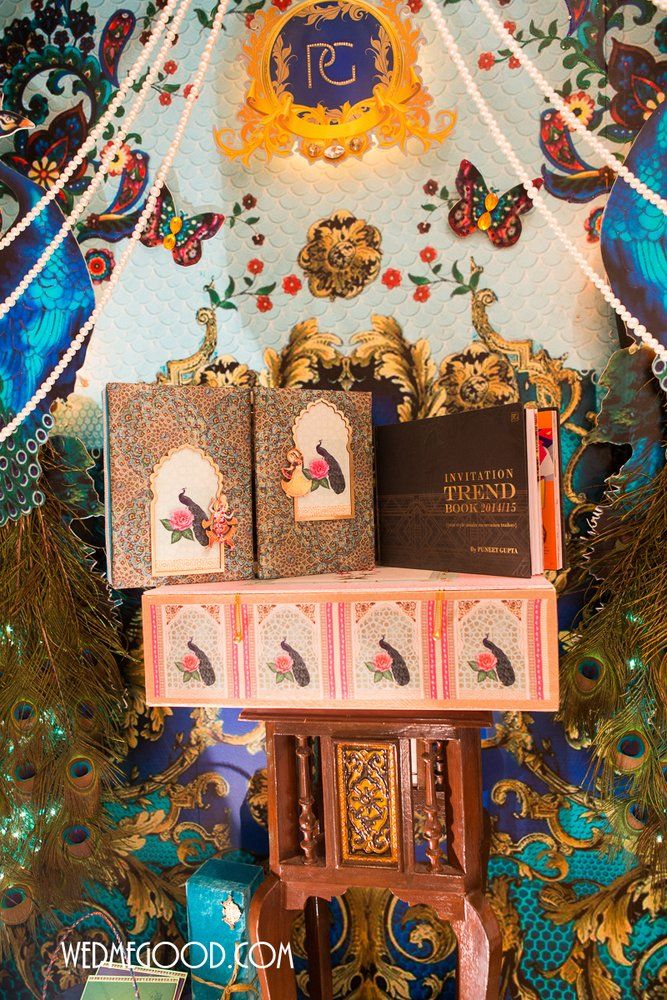 You can count on Puneet Gupta to come up with something that is totally extravagant. That girls (the peacock book thing) is a LIFE SIZED invite. If it looks familiar, its because at India Couture week, there were models posing inside this ! Puneet's invites were creative and out of the box! Since the boys might be feeling a bit left out, we could not get OVER the ultra classy stuff at "Tailormade" - which is started by Ayush Mehra who is the director of Study by Janak and he wants to bring the concept of bespoke, luxury tailoring for men in India. ALL the mens wear stuff was so chic here , guys if you are looking for a suit- this is awesome.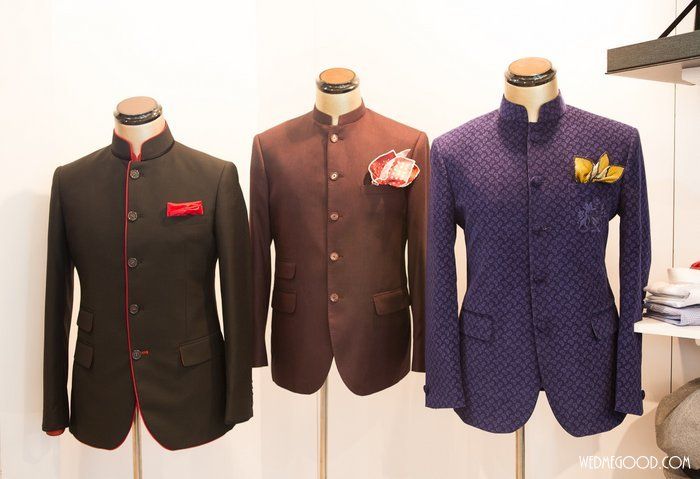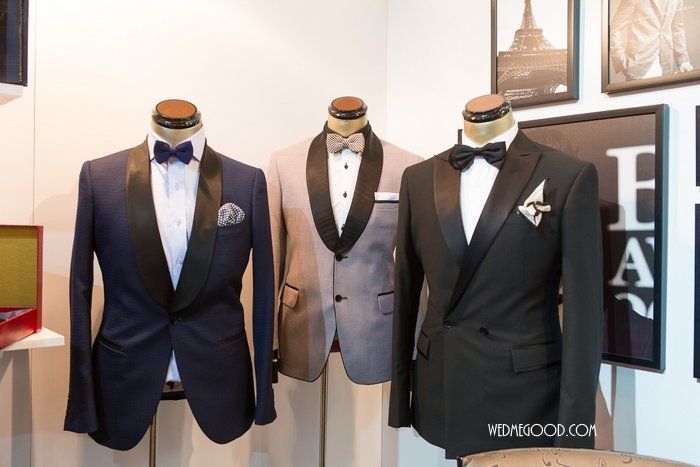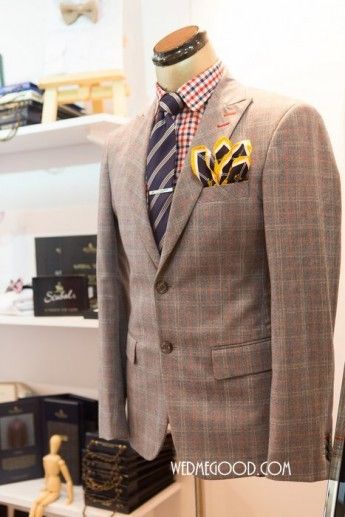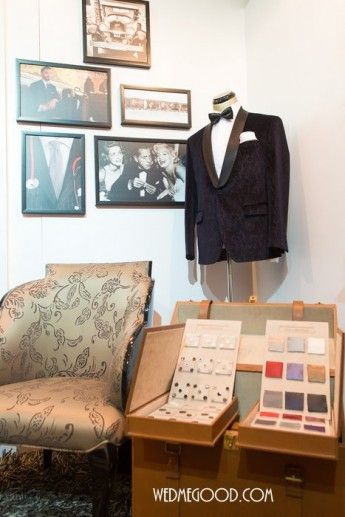 Love all the suits!
Okay thats about it for Part 1.. Stay tuned to this space for part 2 people!
A big thank you to photographer Prateek Sharma from Wedding Photodiary (who by the way is a candid wedding photographer on our Wedding Handbook) for getting us these images.