Inspired By 1940s a Love Story: Vintage Pre-Wedding Shoot!
BY The WMG Bride | 24 Sep, 2015 | 968 views | 2 min read
Period romances...sigh!  Something about old-school charm in a modern setting takes our love for love stories further. That's why when this "1940s A Love Story" type pre-wedding shoot landed at our doorstep, we were taken in by the styling to say the least. The vintage trunks, the sweet retro watch and the groom's beret, magically and beautifully captured by Shambhavi K Photography★ 5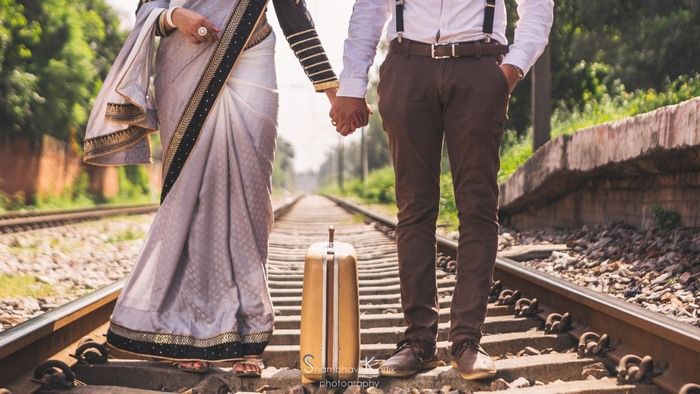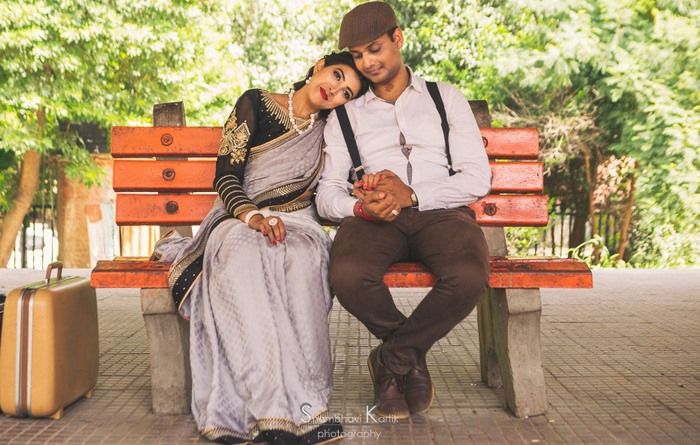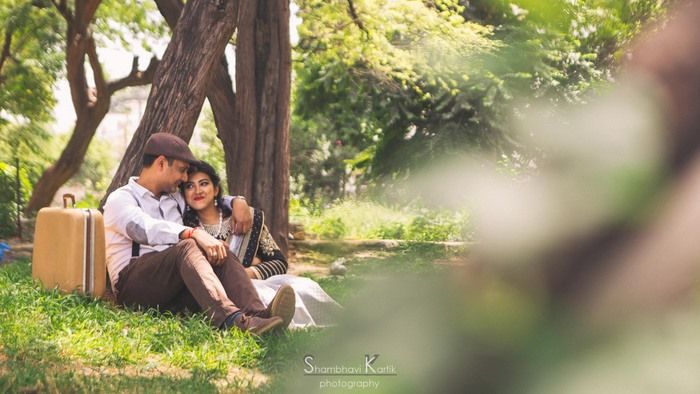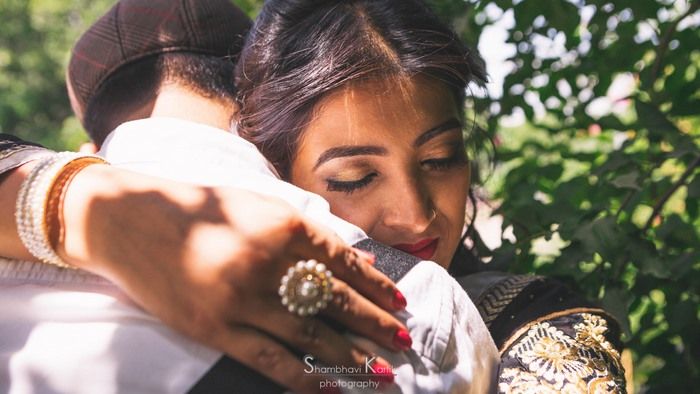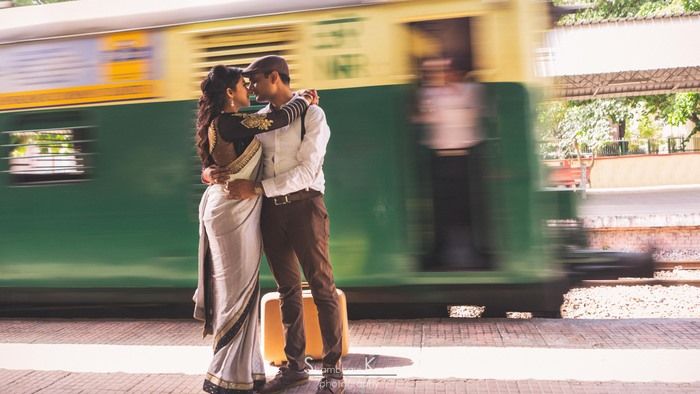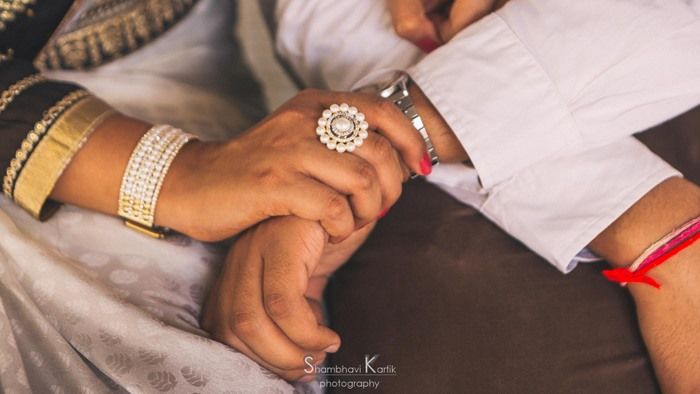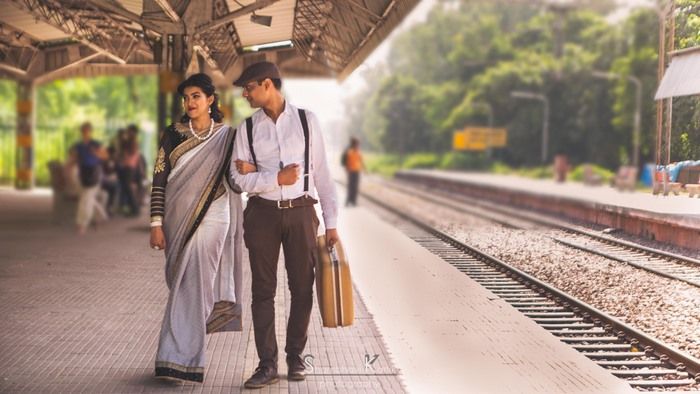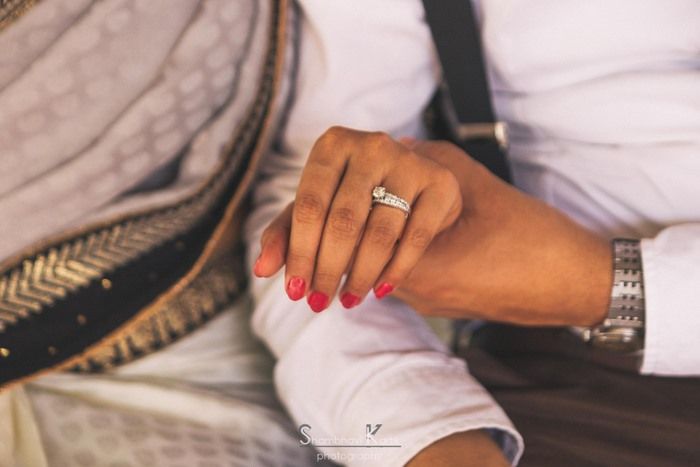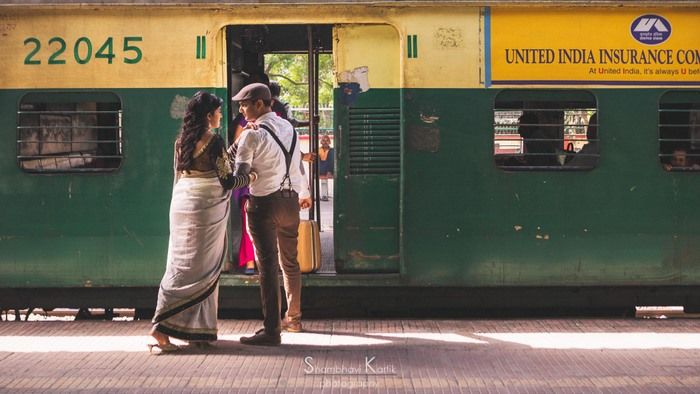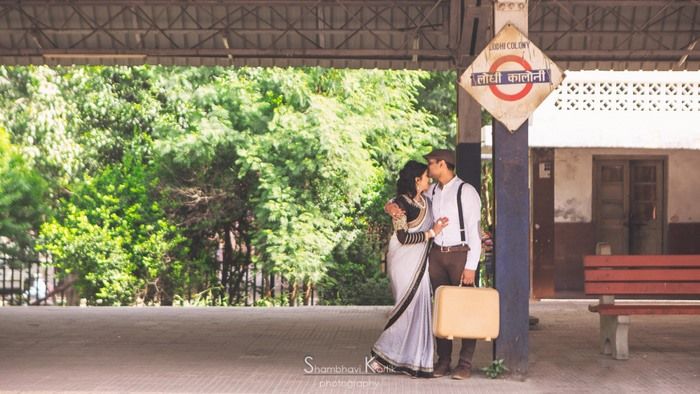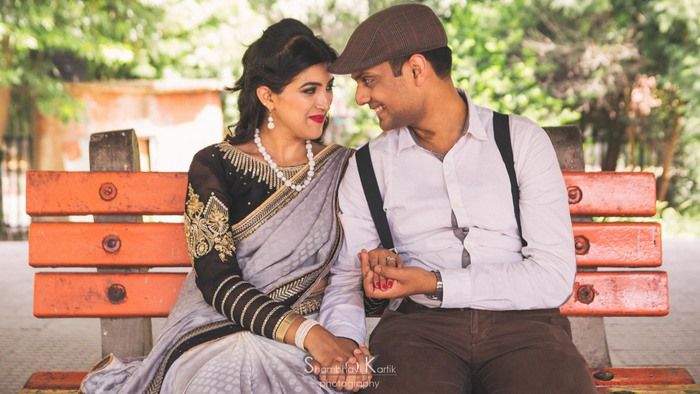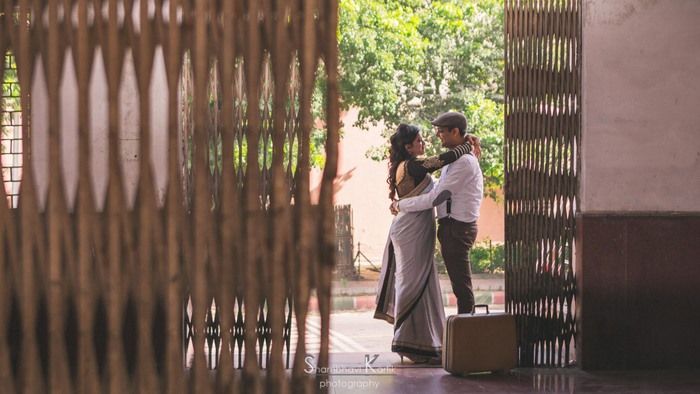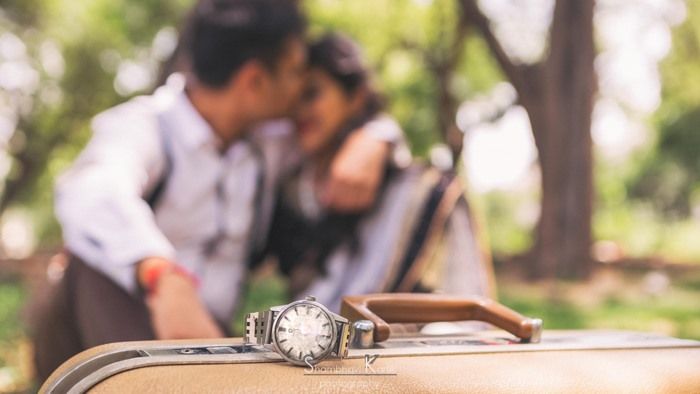 From the photographer:
" Tanvi and Deepak's shoot was a bit out of the ordinary. We worked the concept where in which a recently engaged couple needs to part as the groom has to travel back to his hometown. During those last few moments of togetherness, the couple goes through mixed emotions - happiness & elation at being engaged, sadness when the clock indicates that he has to leave and so on. They hug each other, hold hands, smile at happy memories - anything to make this parting easier. Finally the train arrives and he has to board it. But he is unable to..." says Shambavi, the photographer who, along with Kritika, conceptualised the shoot.
Ishita Sood
, the make-up artist who understood the styling and kept up with it.
The shoot happened at Lodhi road railway station (Delhi ring-rail service) and the area around it. The shoot was given a vintage look and feel - both in terms of how the couple looked (their dresses, make-up) and edit of the photos. Props used in the shoot included a really old suitcase and watch - so so old-school. Love!