Invitation Card Makers Reveal: One Trend Or Colour Palette That Will Be The Next Big Thing!
BY Apoorva | 02 Apr, 2018 | 702 views | 5 min read
With evolving wedding themes, the invitation cards are getting prettier! So what is the biggest trend of 2018? Which is the colour palette that is going to rule the market? We asked our lovely invitation card makers what they think is the next big thing!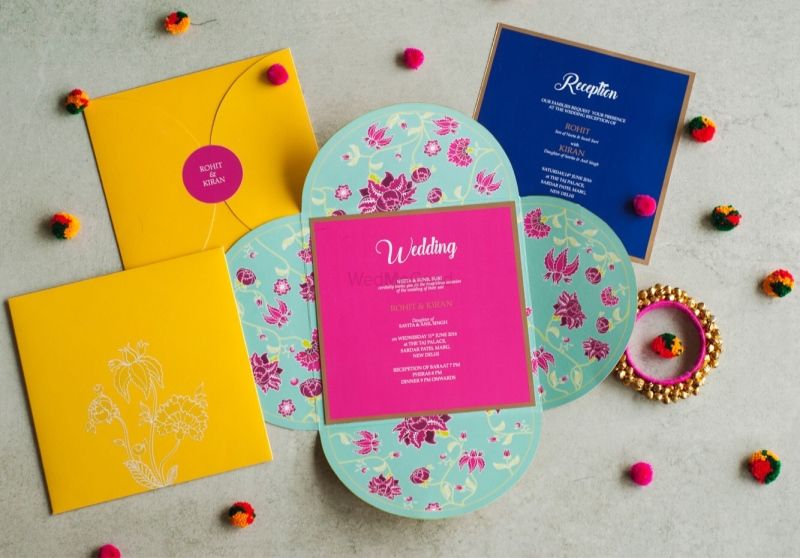 Image via The Invite House★ 4.9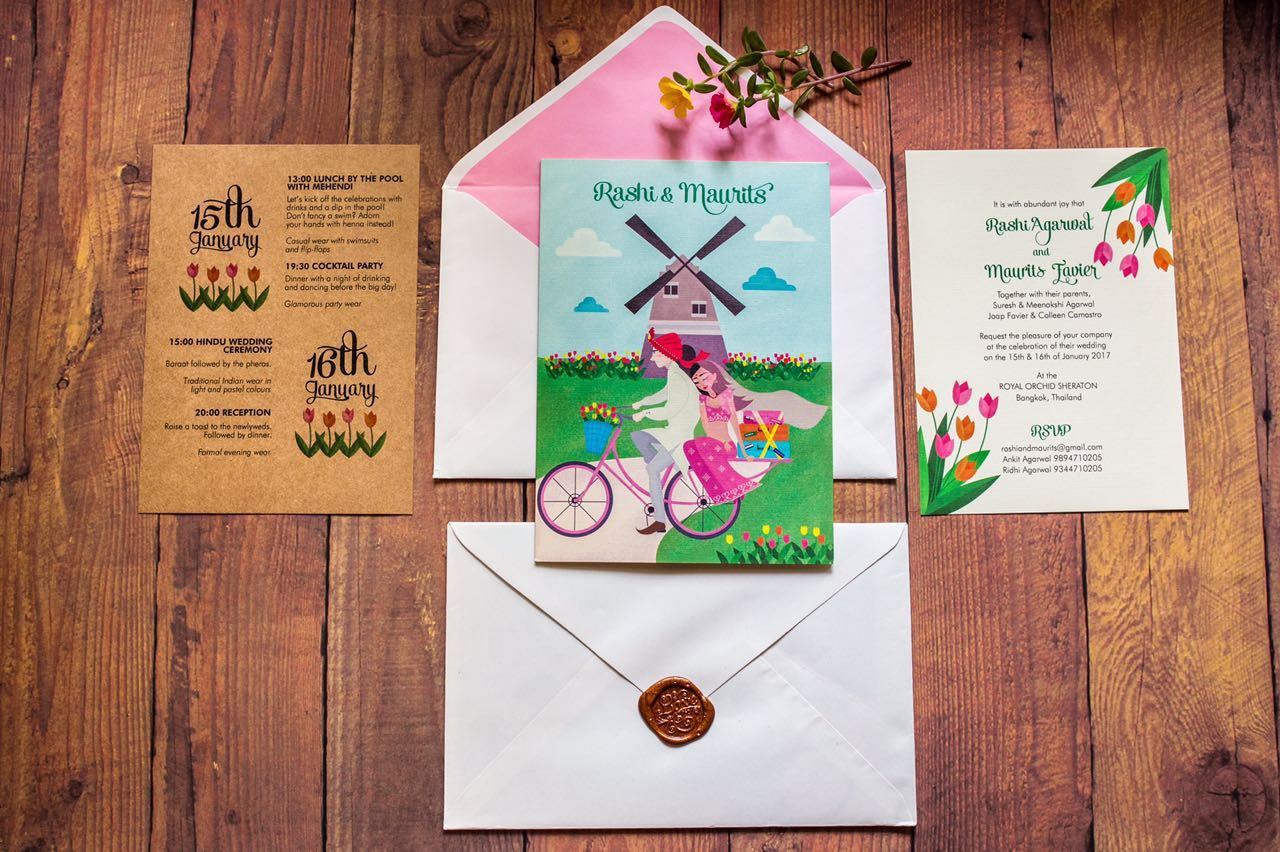 The Wedding industry has yielded phenomenal choices in the last couple of years with numerous styles from Handwritten Calligraphy to Jewel toned traditional invitations. One such trend we are noticing in 2018 is the personalised couple illustrations which seem to be amping up the guests for the events. These illustrated invitations are unique as the couples can personalise them however they want from wedding venues, places they have met, to 2 states love affair. Previously not much thought was given to invitation designs, but now more couples are opting for invites as they tell their story in the most endearing ways with illustrated invitations. These invites set the tone for the wedding. These personalised invites can also be animated and sent via mail and later be blown up and framed. And guess what, they are so pretty guests are known to hold on to them long after the wedding.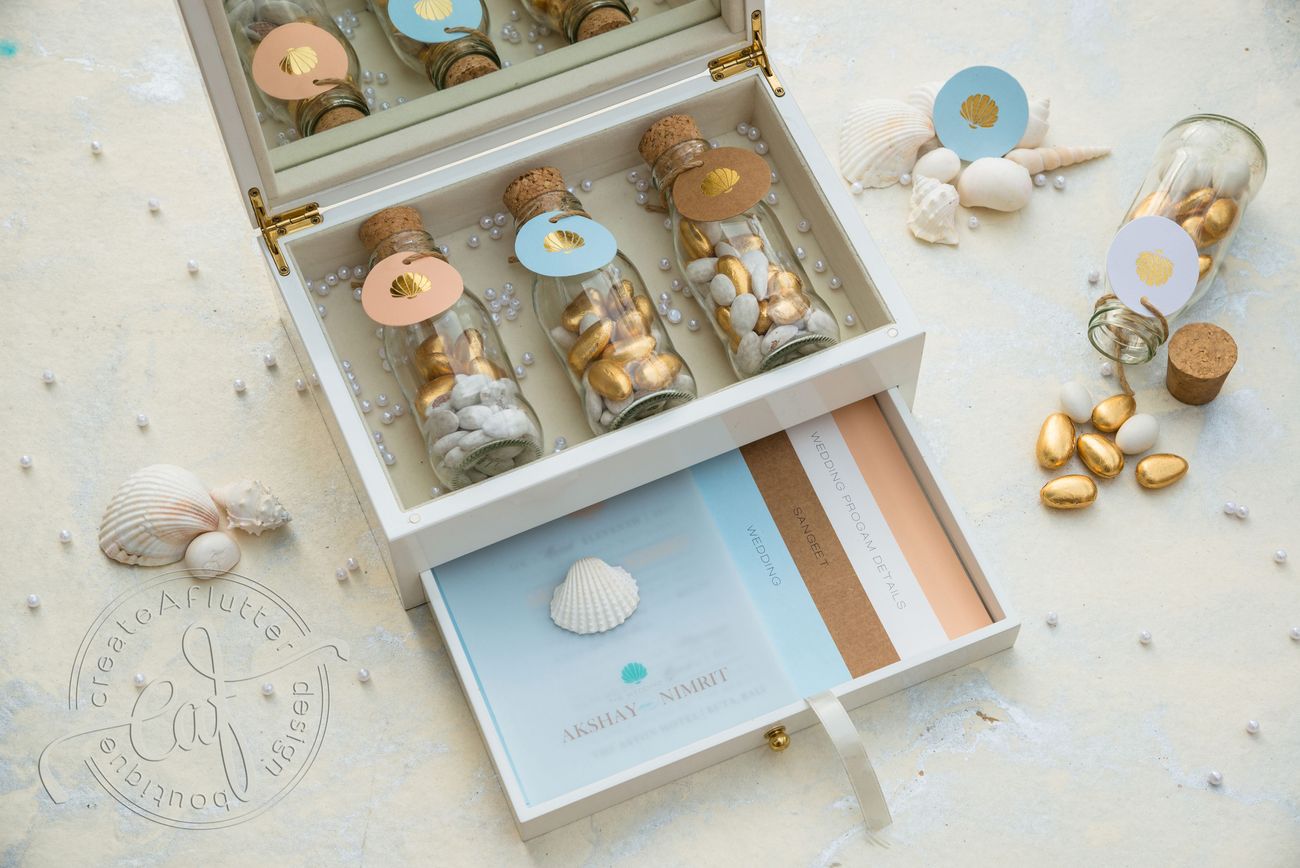 Before anything, comes design and quality. The next big trend in invitation cards is basically focusing on the material of the cards to make this more than just a sheet of paper. High quality materials that add value to the invitation with minimalist, unconventional & classy designing is the key. Our mother pearl suite is one such invitation. This box doubles as a keepsake for the wedding. A gift the guests reuse to store valuables.
In 2018 the colour palette for wedding invites will evolve. Summer weddings will see a rush for pastels and winter for deeper hues. However, we do feel Marsala will trend along with a moss green, gold/copper, beige/cream and a blush pink/peach - very boho and very trendy!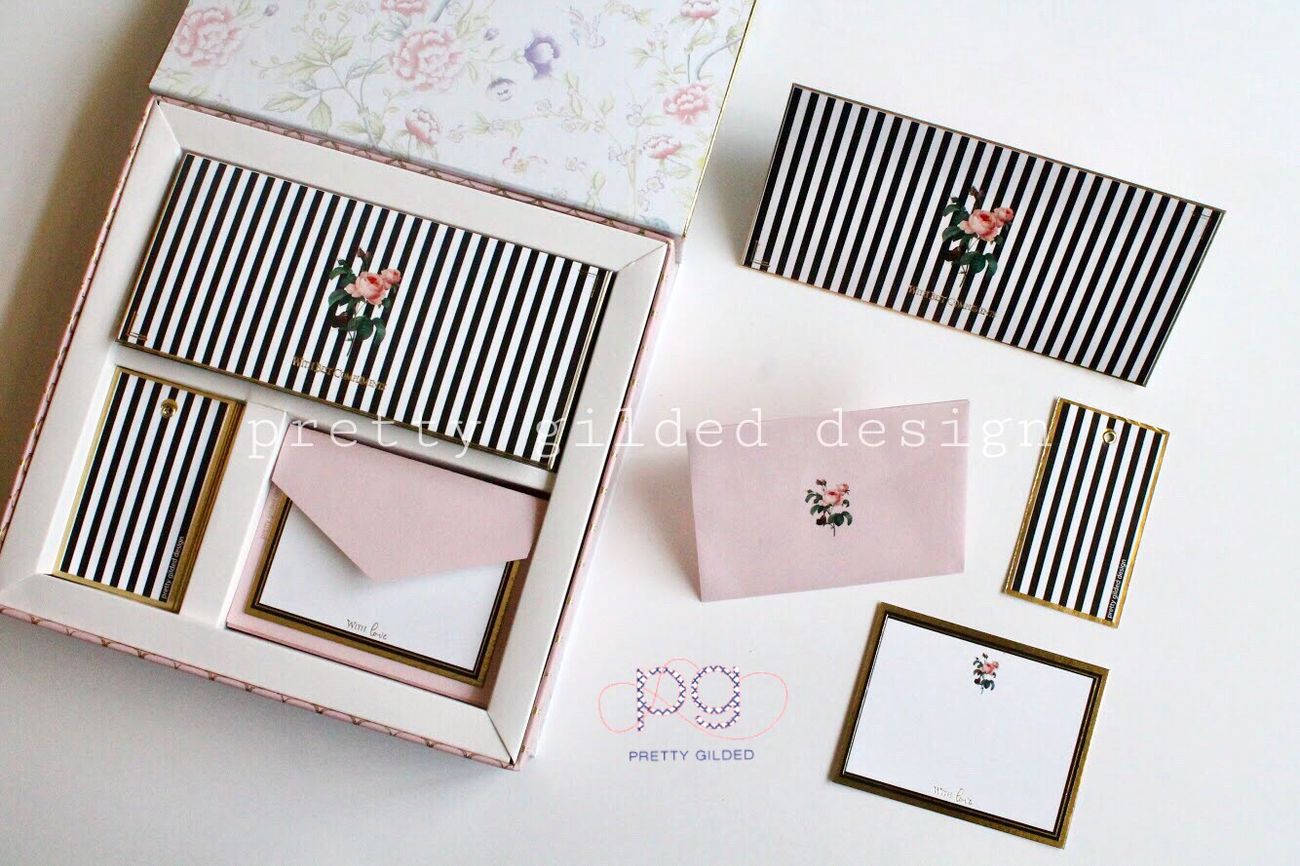 While pastels were all the rage for wedding invites in 2015 and 2016, 2017 saw more people choosing to move towards more vibrant palettes. For 2018, we foresee lots of pop of colour and richer tones but with subtle, minimalistic undertones. Also, many people are now looking beyond the usual chocolate, tea, mithai etc for wedding favor gifting, and are looking for more offbeat options- towards the end of 2017, we saw personalised stationery become a popular wedding favour and the trend will only pick up in 2018. While the last few years were all about themed invites in sync with the wedding location, 2018 will have more people moving towards eco-friendly options and plantable invites will take the wedding world by storm!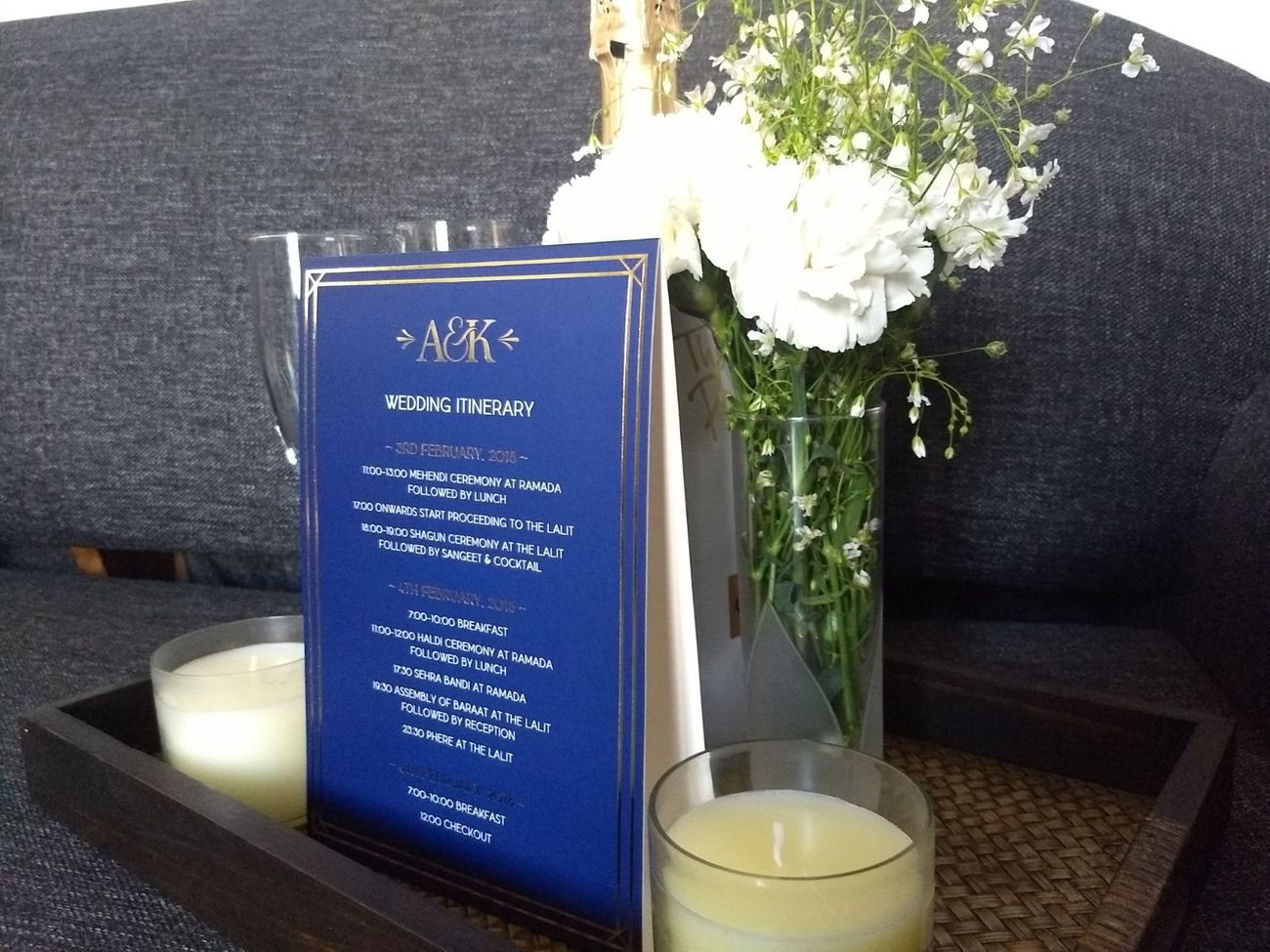 Weddings are becoming more and more about offering a completely personalized and memorable experience to the guests – as such, our work as invitation designers is not just limited to creating the invitations before the wedding. Our clients are seeking solutions from us to create an overall, completely customized and unique package for them – right from in room hampers, token giveaways at their Mehendi and other ceremonies, thank you cards, shagan envelopes, coordinated wrapping papers, right to the personalization of even the smallest of details such as hotel key card holders and baggage tags! Each stationery is meticulously planned and matched to the overall theme of the customized invitation that we create. Sometimes our clients even use the theme of the invitation as a backdrop to their event!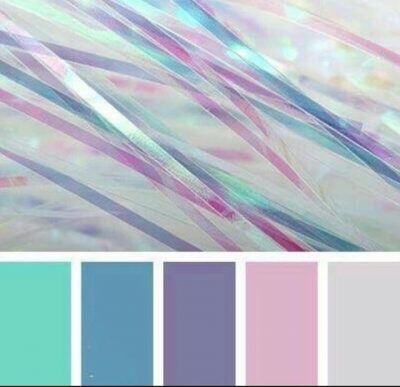 This year's collection is inspired by unicorns. We are working on colors like mint, lilac, deep purple, shades of subdued pinks and dreamy whites. We are also launching the mother of pearl collection where you'll see lots of glitter,drama and a palette predominately depicting unicorns.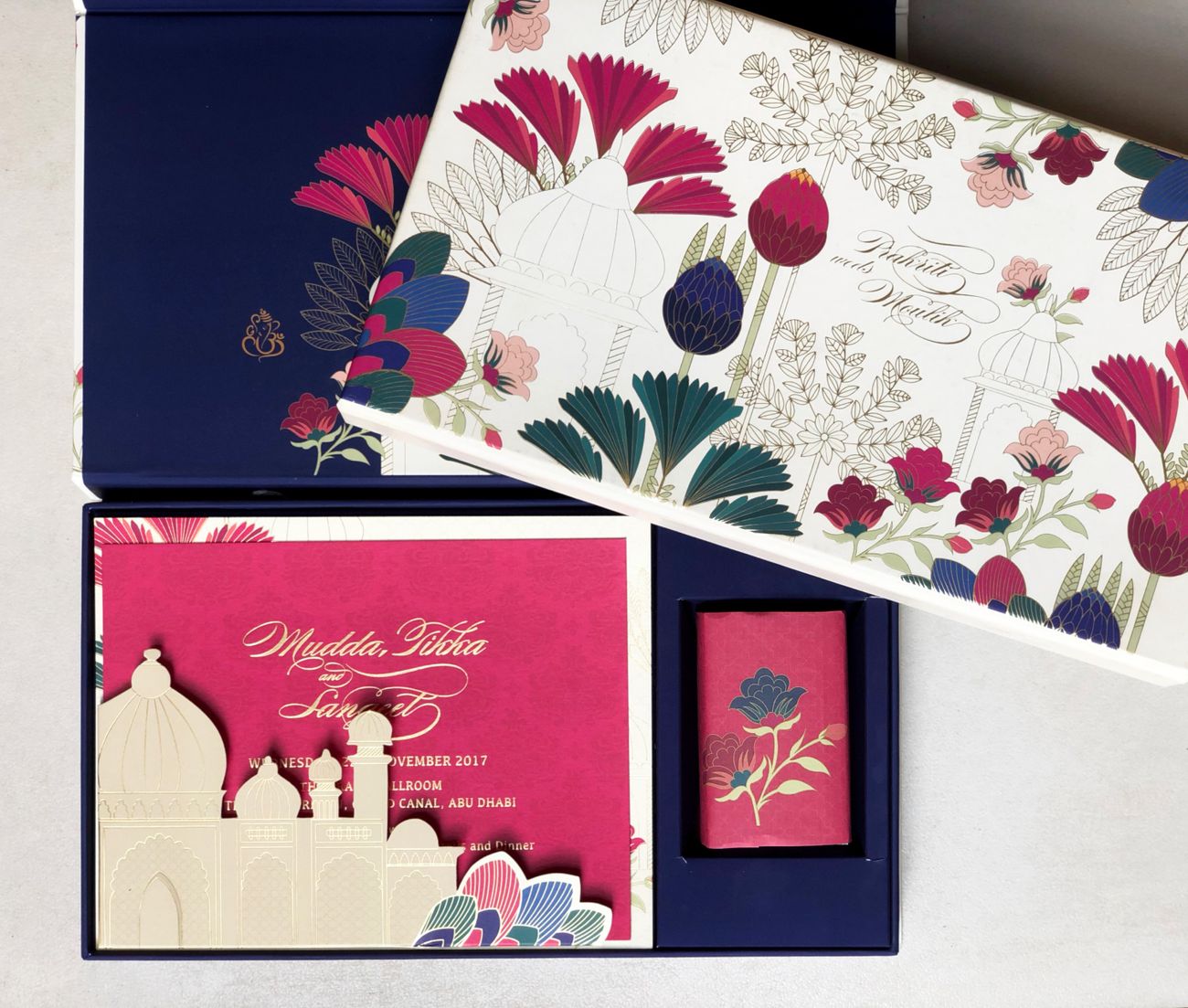 Romance can have a mysterious side, so why not go for a deep toned colour scheme? There's a rise in demand for deep toned palettes, with typography picked out in beautiful gold foil.  A unique way to do bring these colours to life is by using paper, design & printing techniques to create layered and 3D effects. For example, our deep toned Emerati Wedding Collection uses Arabian structures and native palms to create an illusion of 3D landscapes. The combination of using this technique with the deep colours creates a striking and sophisticated wedding invite.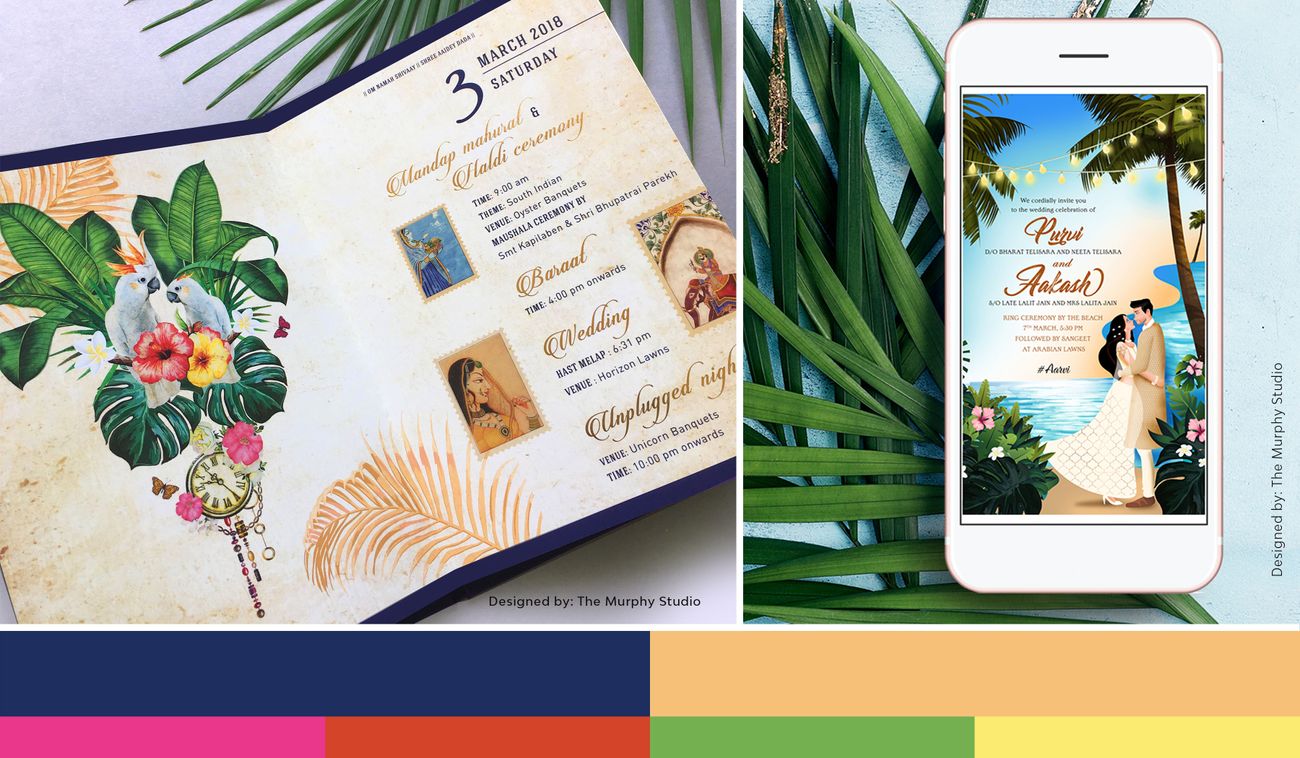 Destination weddings are in vogue. And what's a wedding without the right invite? For 2018 we believe that tropical weddings are the next big thing. Sailor blues, deep sand beige with poppy colours are the ideal colours for this season. A style we think that's going to be a HIT this season is a Wedding diary simply because you can do this a classic style with a modern twist by having tropical elements in a kaleidoscopic fashion with contrasting traditional vintage stamps. Another big trend of 2018 is paperless invites as they are environmentally friendly. These invites will prove to be the new age wedding invitation trend. We have designed these paperless invites a notch up by giving them an exclusive destination feel. With the visual cues from the venue, doing justice to the location or even creating a unique style of the couple illustration, these beauties will be more captivating that would last you forever.