Lehenga Colors Based On The Horoscope For Our 2021 Brides-To-Be
BY Garvita | 18 Feb, 2021 | 10636 views | 4 min read
While everyone's settling with a new normal around us, one wedding task that hasn't changed a bit is brides easily picking their wedding lehenga! Locking a hue is as daunting as it has always been. But fret not, WedMeGood comes to your rescue with a list of ideal lehenga colors based on your horoscopes.
We know some modern brides are not superstitious about lucky colors et al, but take it as friendly advice! What if these hues end up being your favourite too? It'll be a win-win situation and you get to tick this off your wedding checklist by the end of this article. So, dive in and see what fits your sun-sign.
ARIES - Red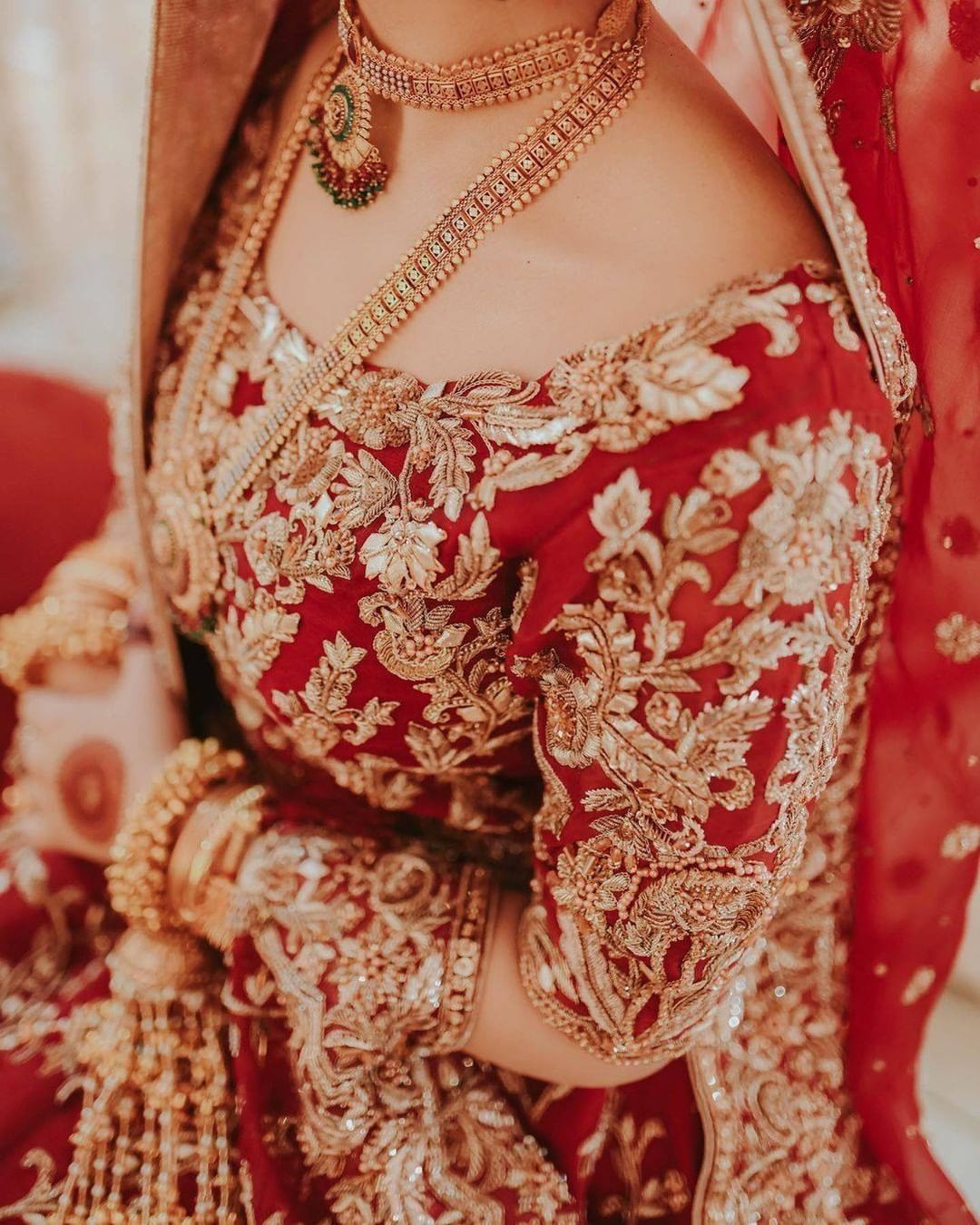 Image via Sara Idrees Portraits
An Aries possess strong leadership traits, and are passionate and super enthusiastic! Since it's a fire sign, shades of red are considered to be lucky for you. 
Colours to avoid: blue, black, and green
TAURUS- Lotus Pink, White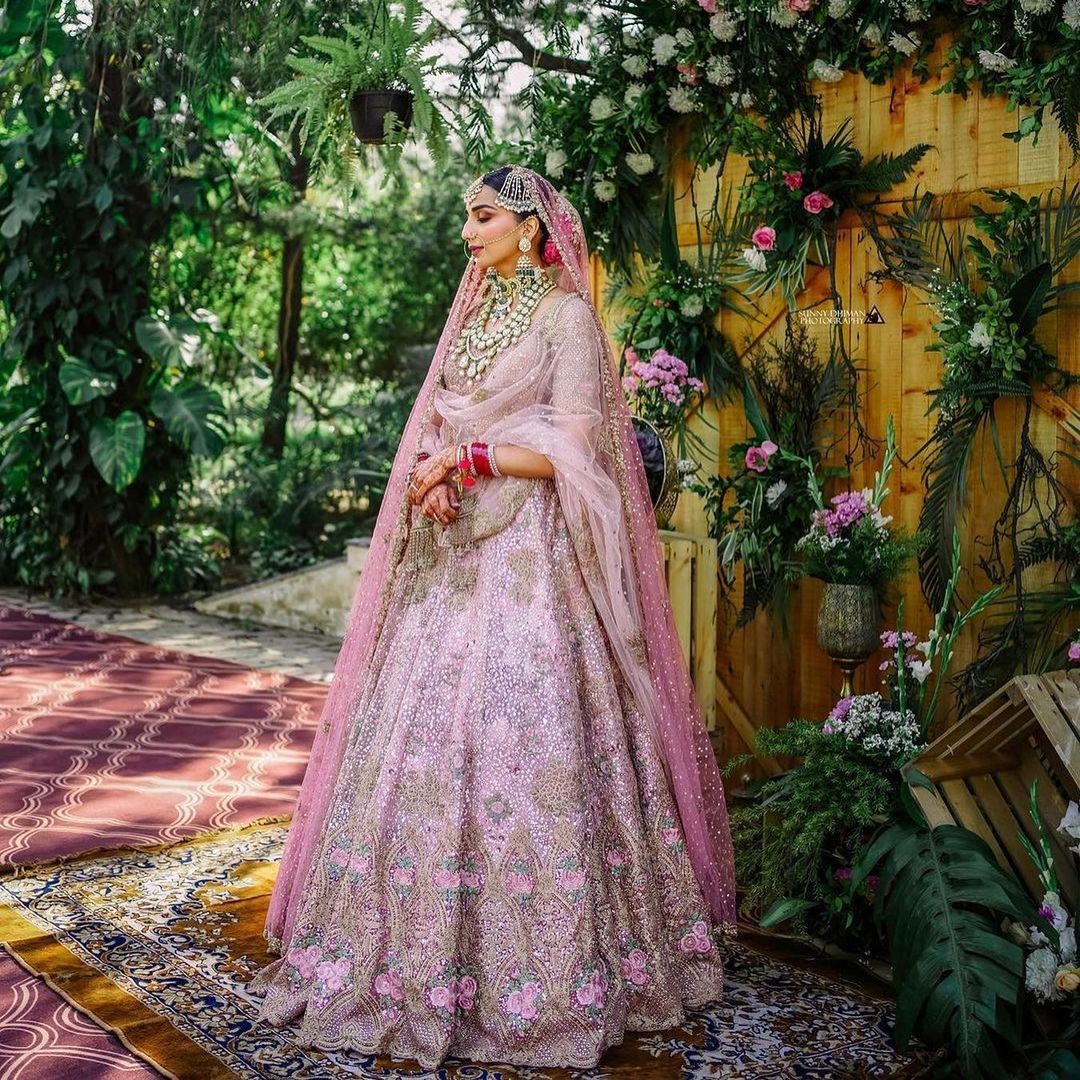 Image via Instagram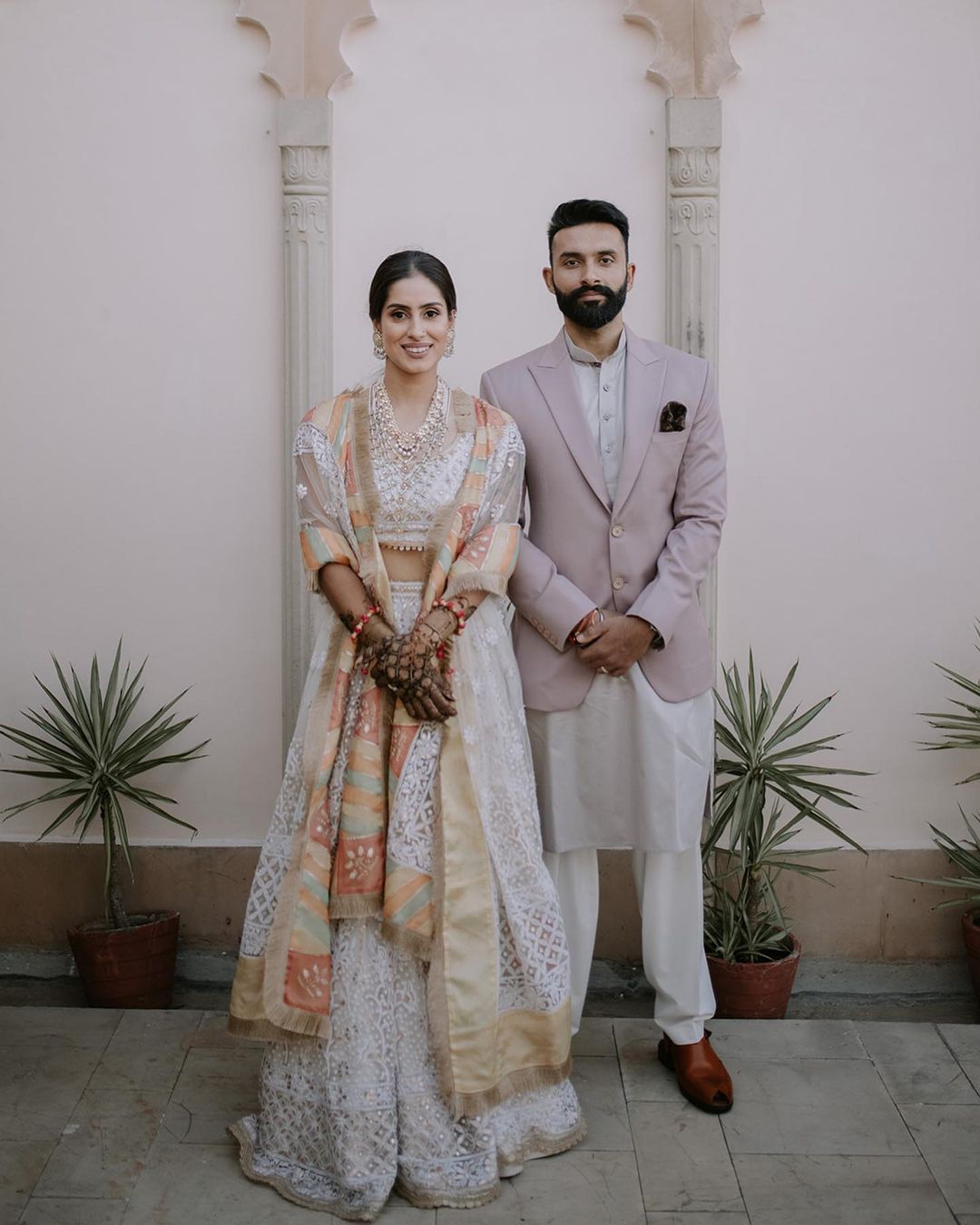 Image via Siddharth & Vera 
Taurus symbolizes the earth element, hence lighter hues are more pleasing for you! Take the offbeat route and opt for Lotus Pink or White outfits, leave everyone around you spellbound.
Colours to avoid: yellow and red
GEMINI - Green, Yellow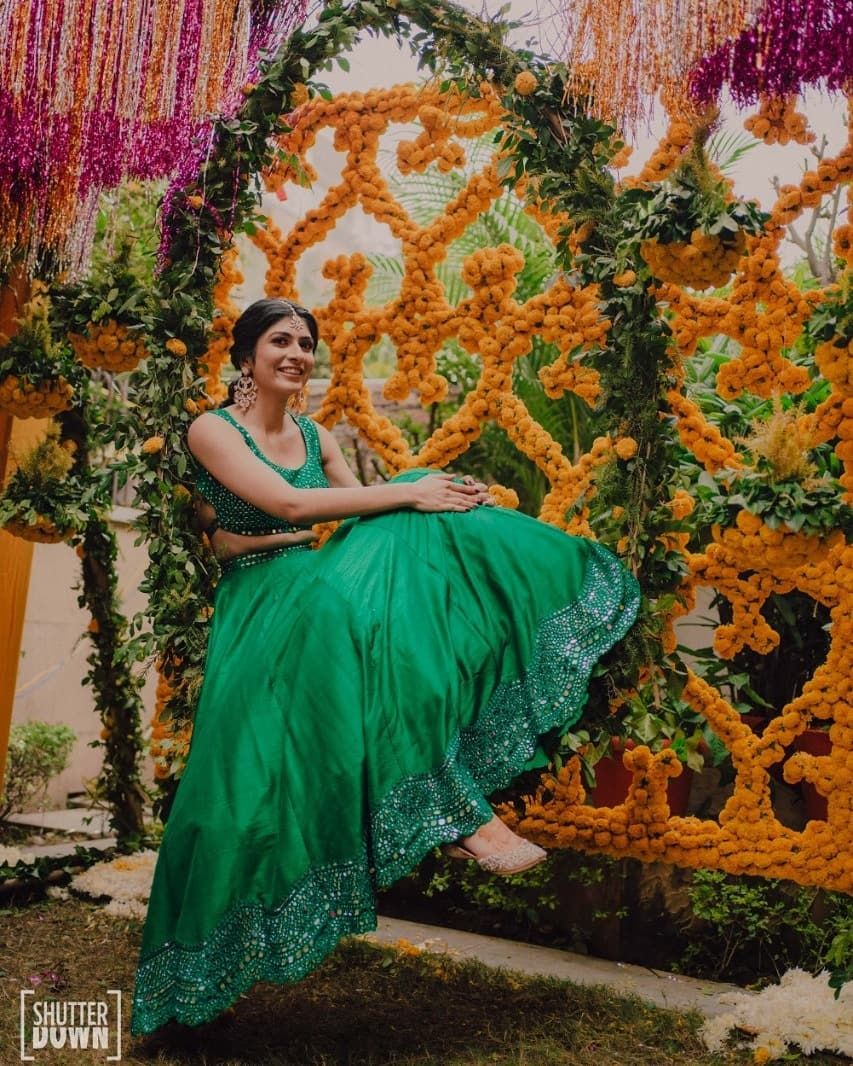 Image via Shutterdown - Lakshya Chawla★ 4.9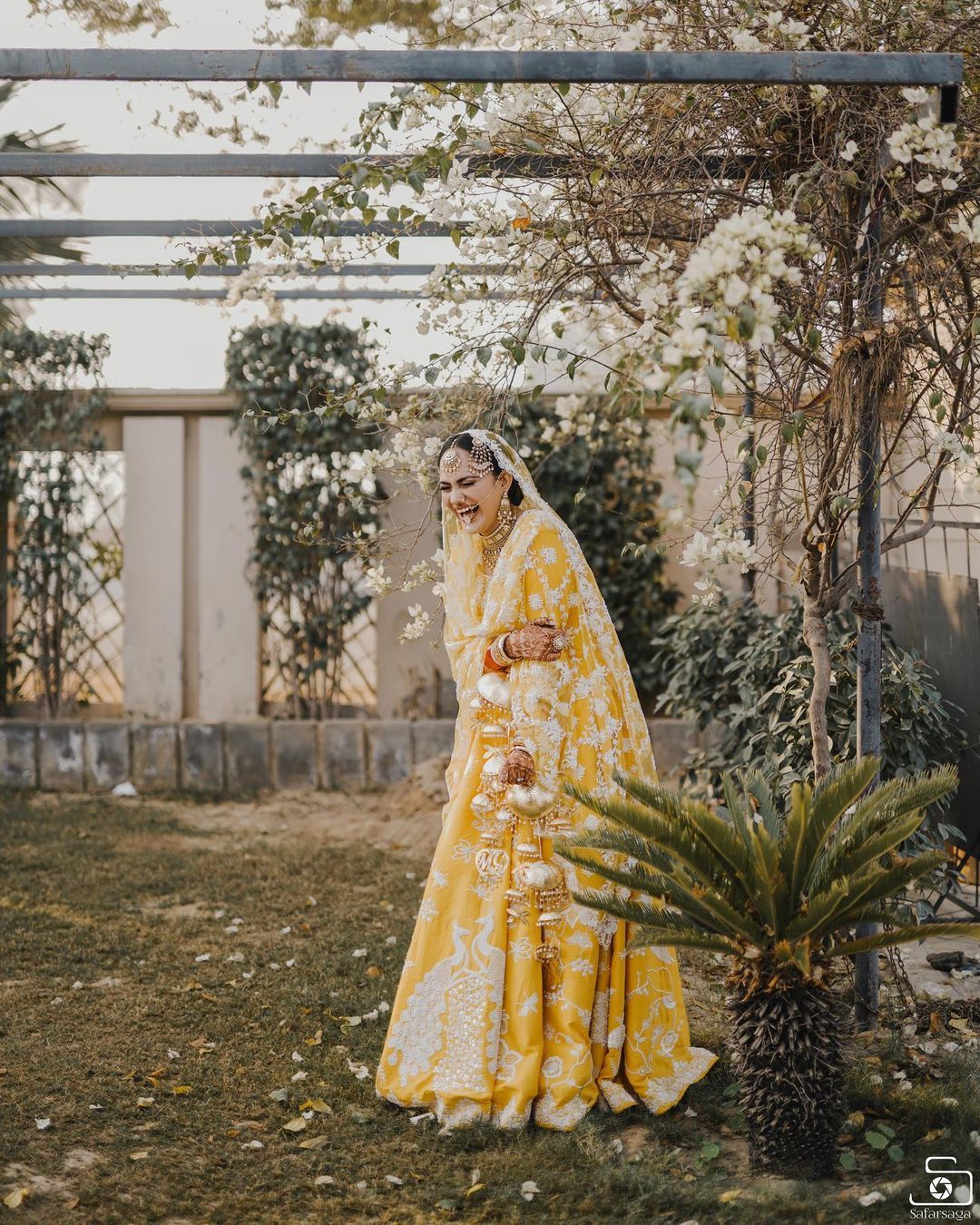 Image via Safarsaga Films★ 5
Gemini is a dual sign. hence this year. they get to experiment with two vibrant hues; yellow & green! You can either pick monotone lehengas or opt for color-block and add both these colors to your outfit. Psstt.. you can also fetch pink or white lehengas, if these do not match your style.
Colours to avoid: blue and red
CANCER - White, Silver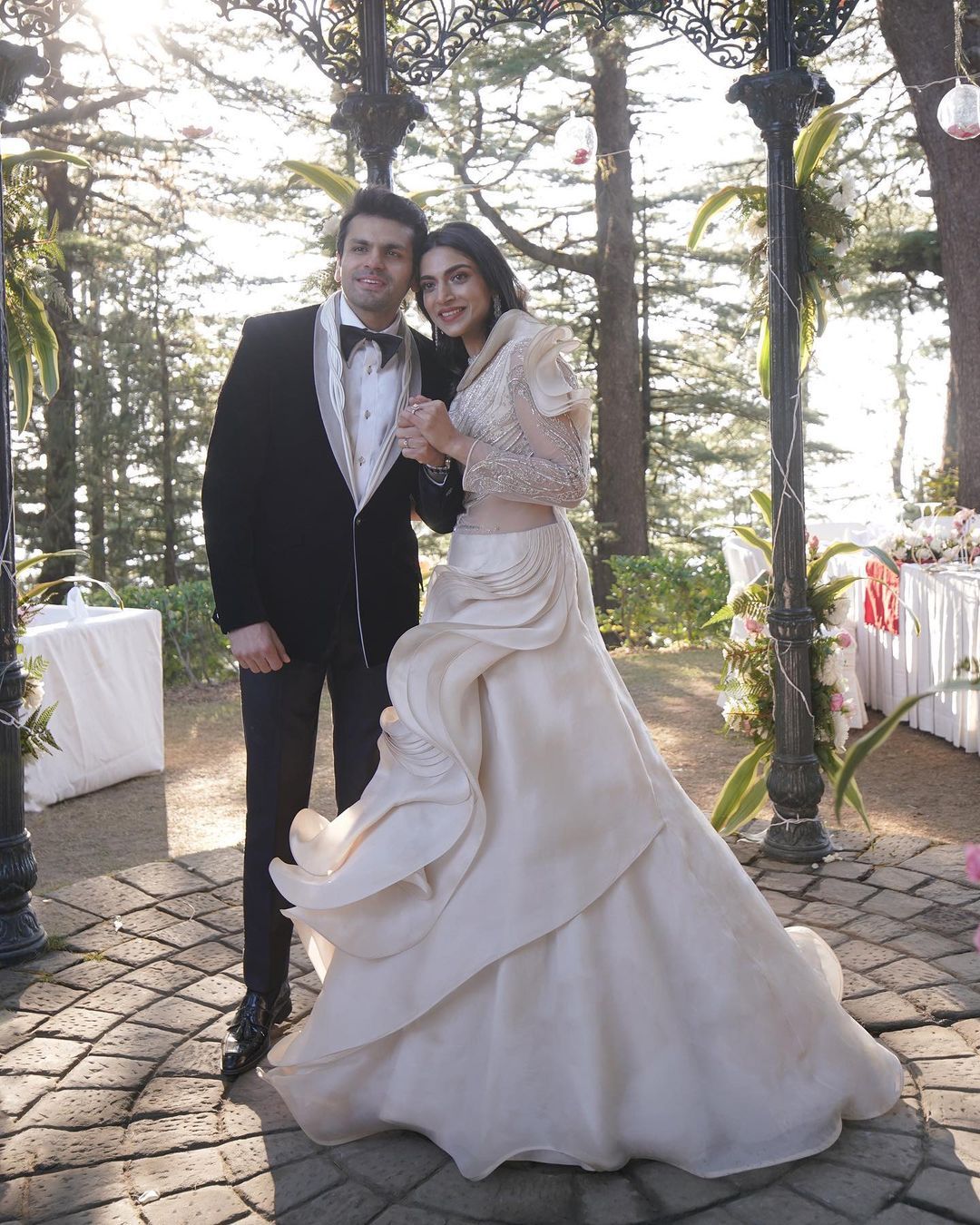 Image via Gaurav Gupta★ 4.9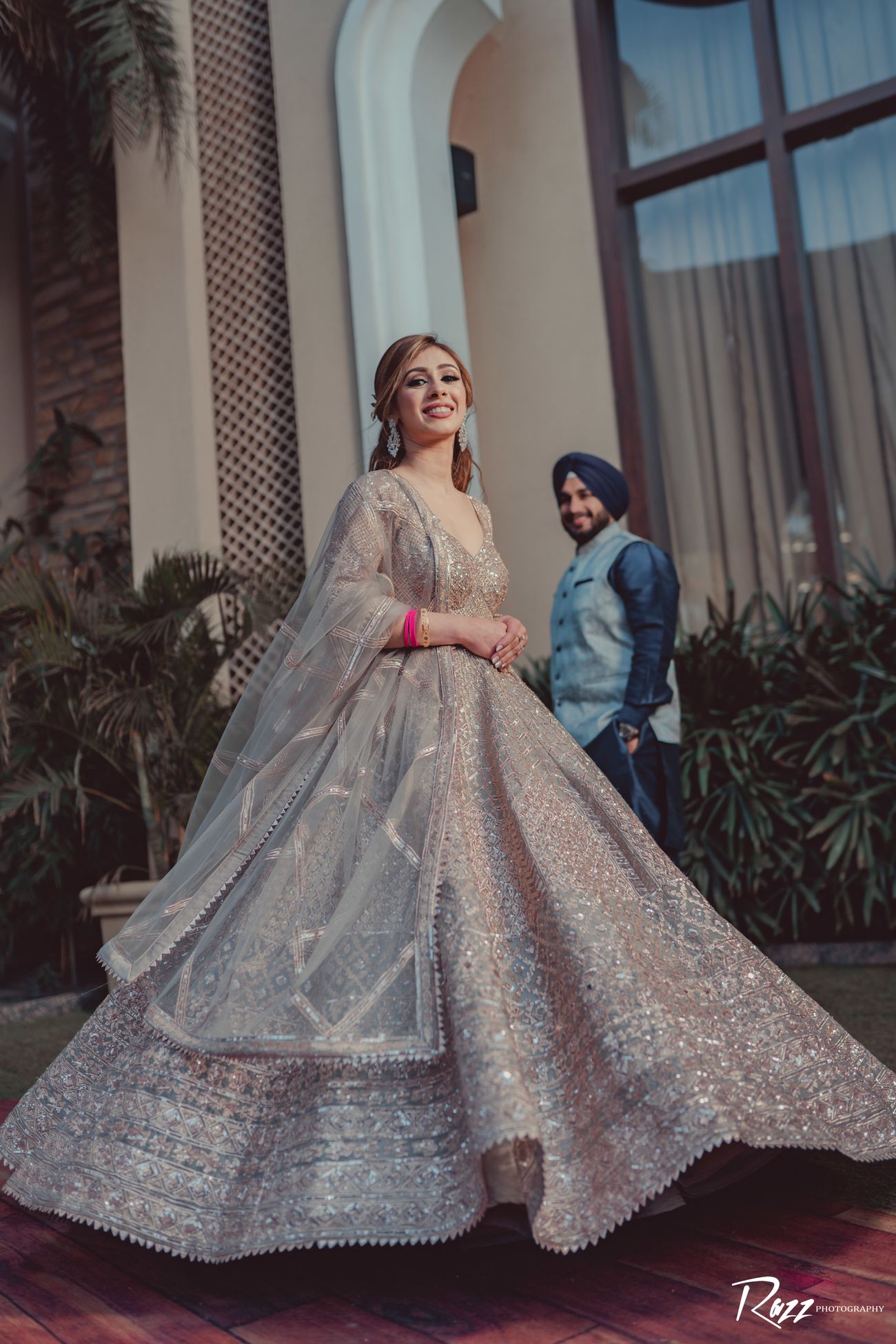 Image via Razz Films And Photography
Cancerians prefer to go out-of-the-box with their choices and thus, we aren't surprised with their 2021 lucky colors! White, cream, silver, and lemon yellow best suit this sign. In short, it is recommended to pick lehengas in softer shades.
Colours to avoid: dark and bright hues
LEO - Orange, Gold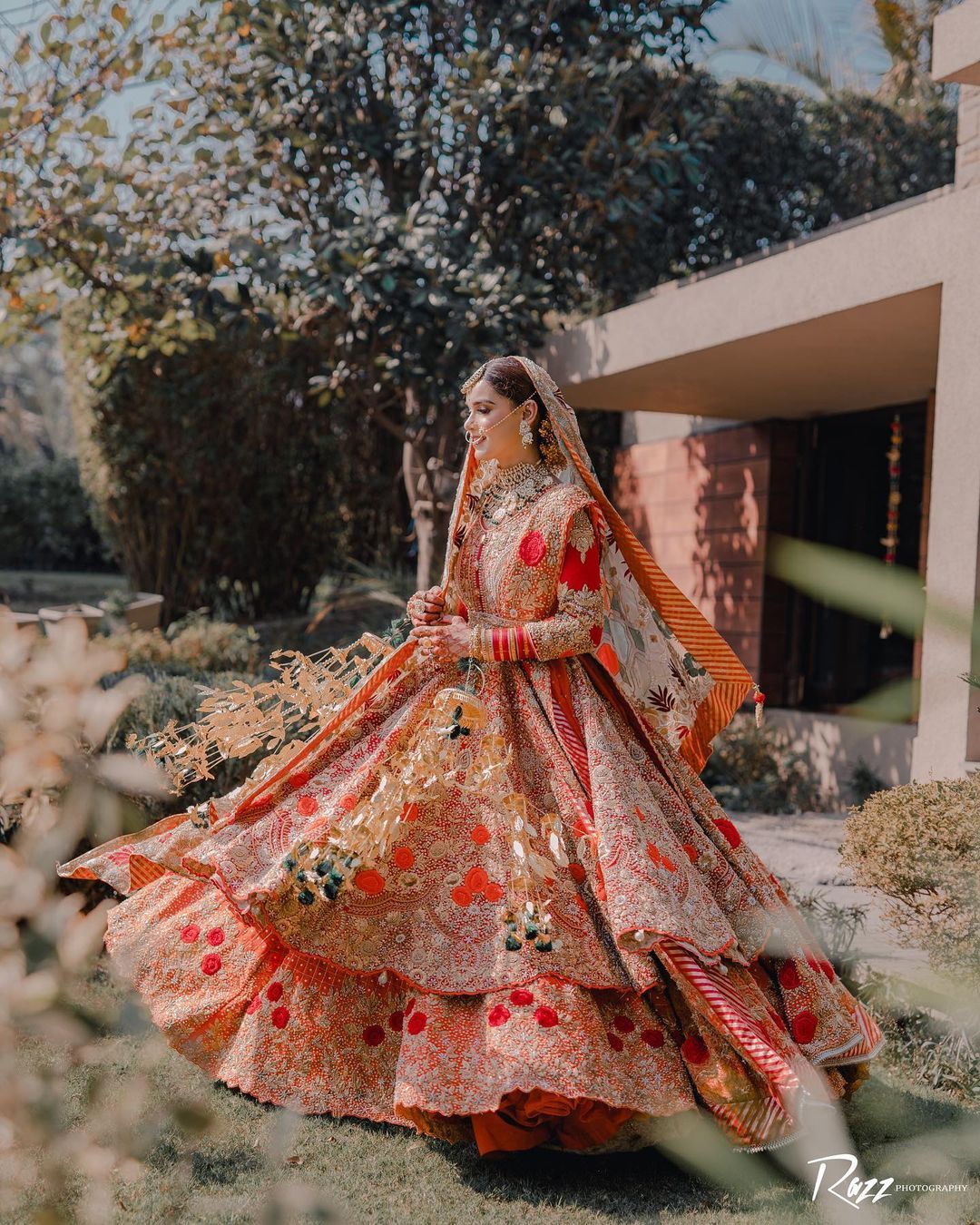 Image via Razz Films And Photography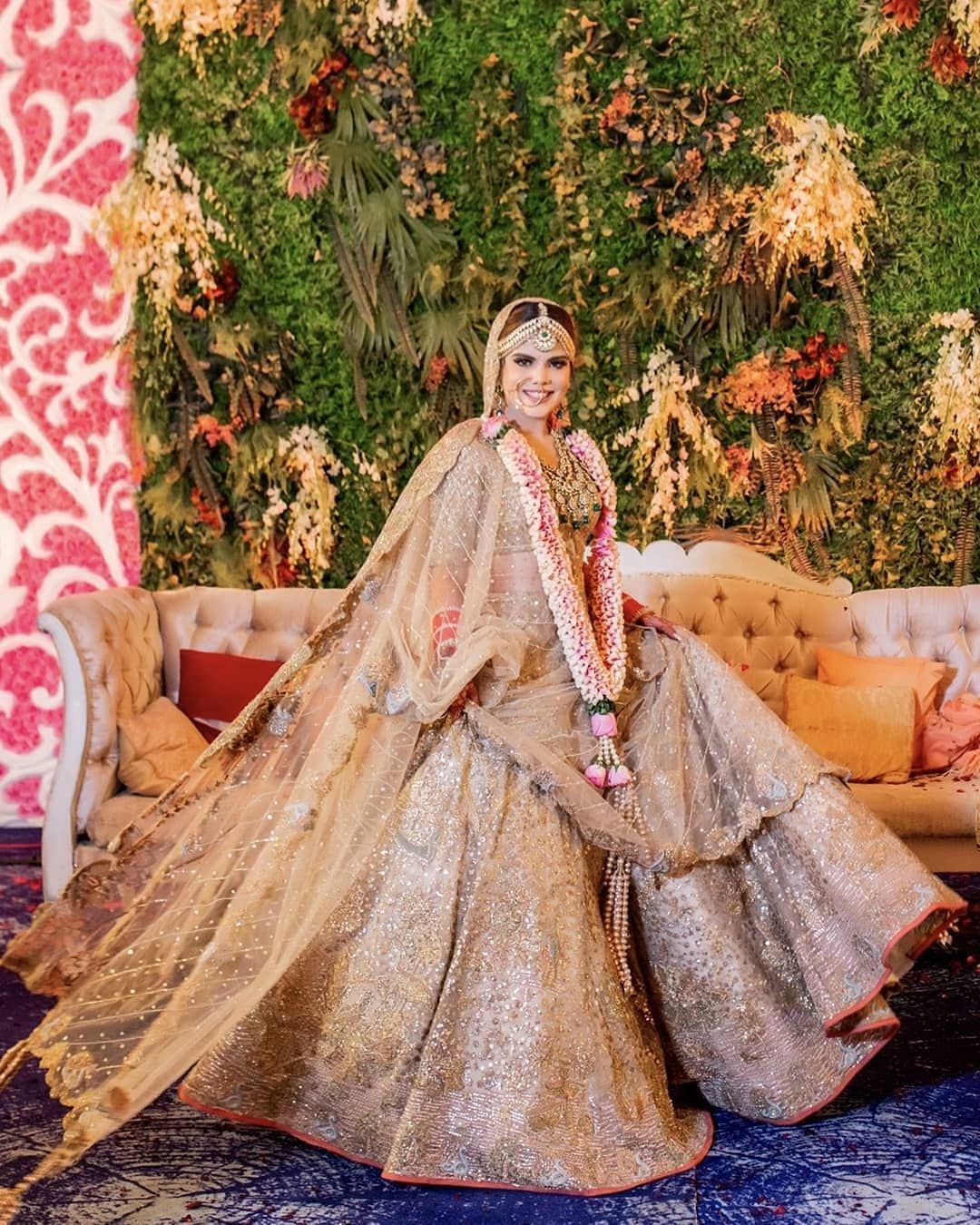 Image via Rimple and Harpreet Narula★ 4.9
A Leo is warm-hearted and cheerful, hence colours associated with the sun, light, and fire are perfect for this zodiac sign. Keep it classic n traditional bridal hues like orange, gold, or red in 2021!
VIRGO - Blue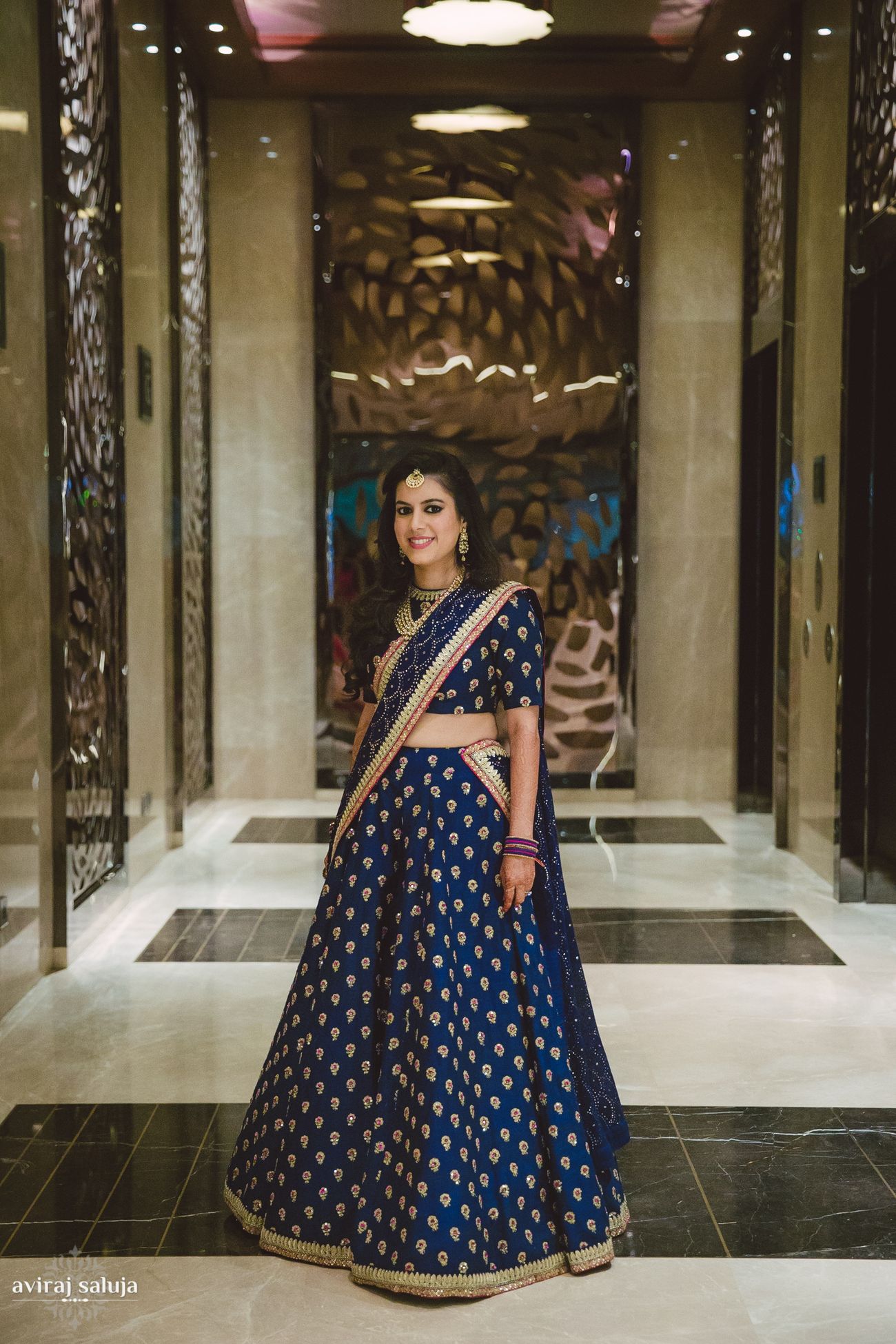 Image via Feather Tree by Aviraj
Virgos are practical, patient, and perfectionist at heart therefore only certain hues can make them highly successful in 2021. The colors symbolizing the earth elements like blue, green, white, and light yellow would be the best pick for 2021 Virgo brides-to-be!
Colours to avoid: red
LIBRA - Orange, Light Blue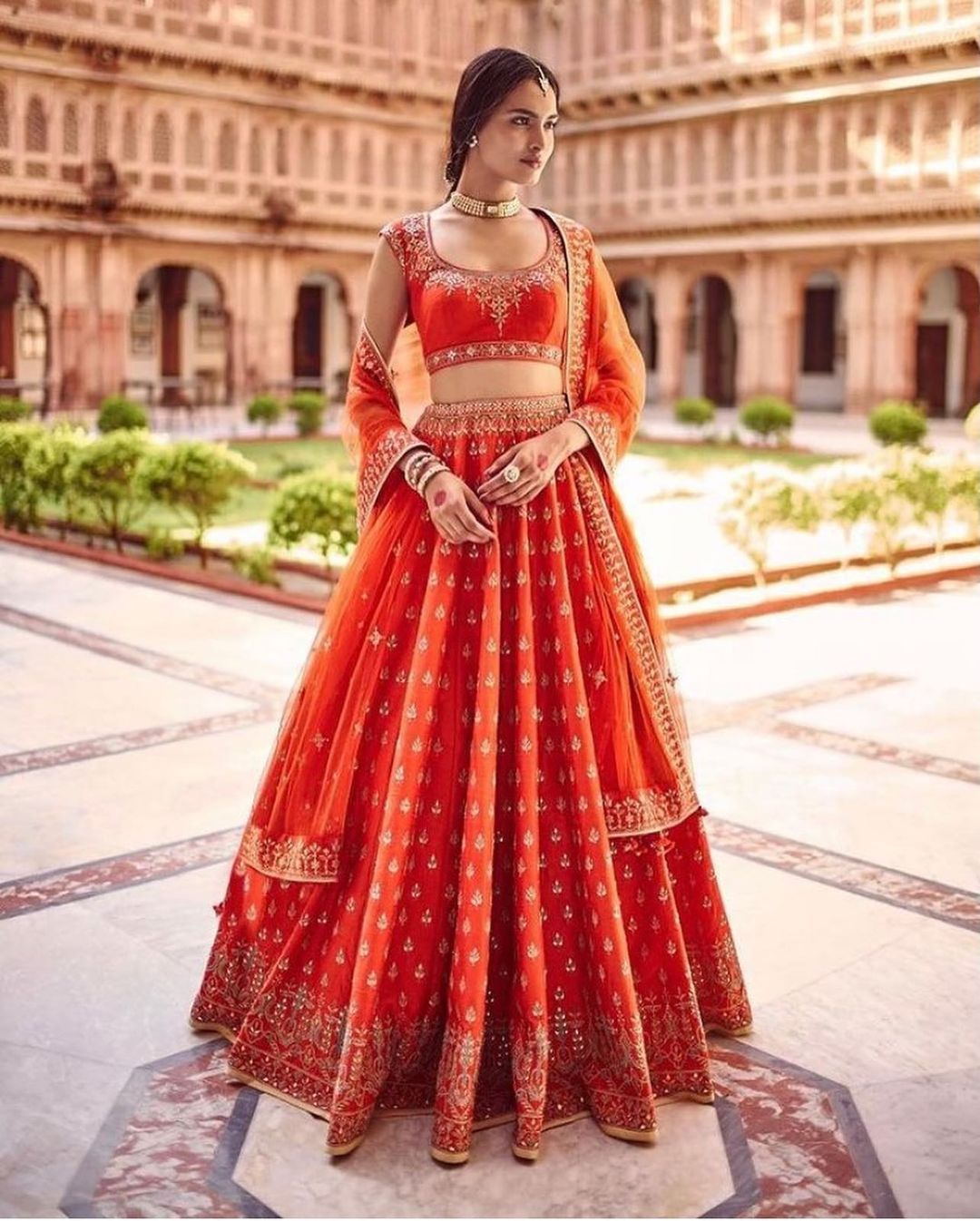 Image via Anita Dongre★ 4.9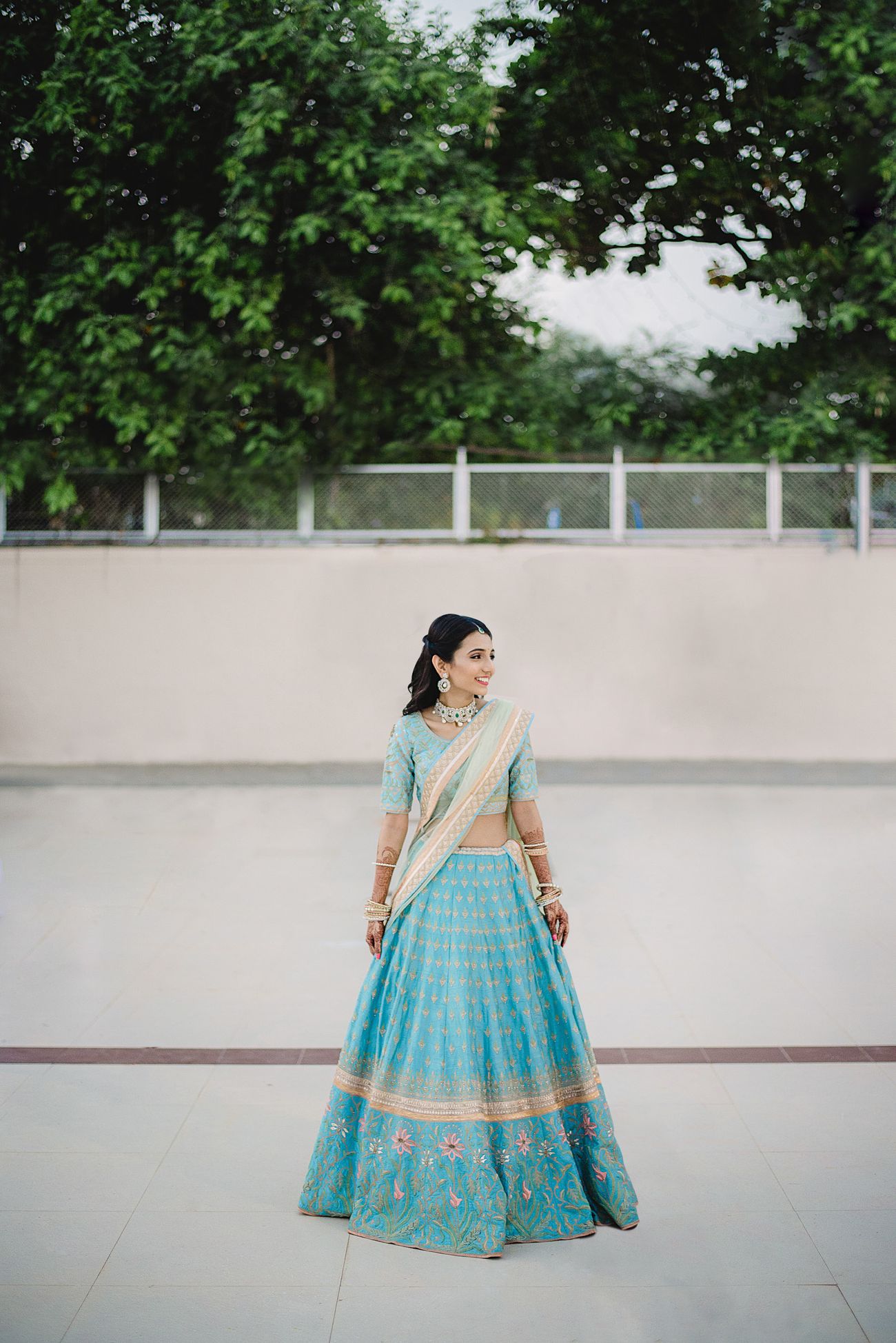 Image via Masoom & Shailin
A Libra woman embraces elegance but with a hint of a wild element to it. Lehenga colours that can bring good luck and prosperity are orange, light blue, and white! Minimalism game strong, eh?
Colours to avoid: red
SCORPIO - Chocolate Brown

Image via Pinterest
Let's talk about being unique, and you'd only think of Scorpions! Then why would they get a good 'ol, regular hue? The Scorpio brides should wear a Chocolate brown lehenga and if that's way out of their leagues, they can settle with white, red, or orange hues.
Colours to avoid: blue and green
SAGITTARIUS - Dark Yellow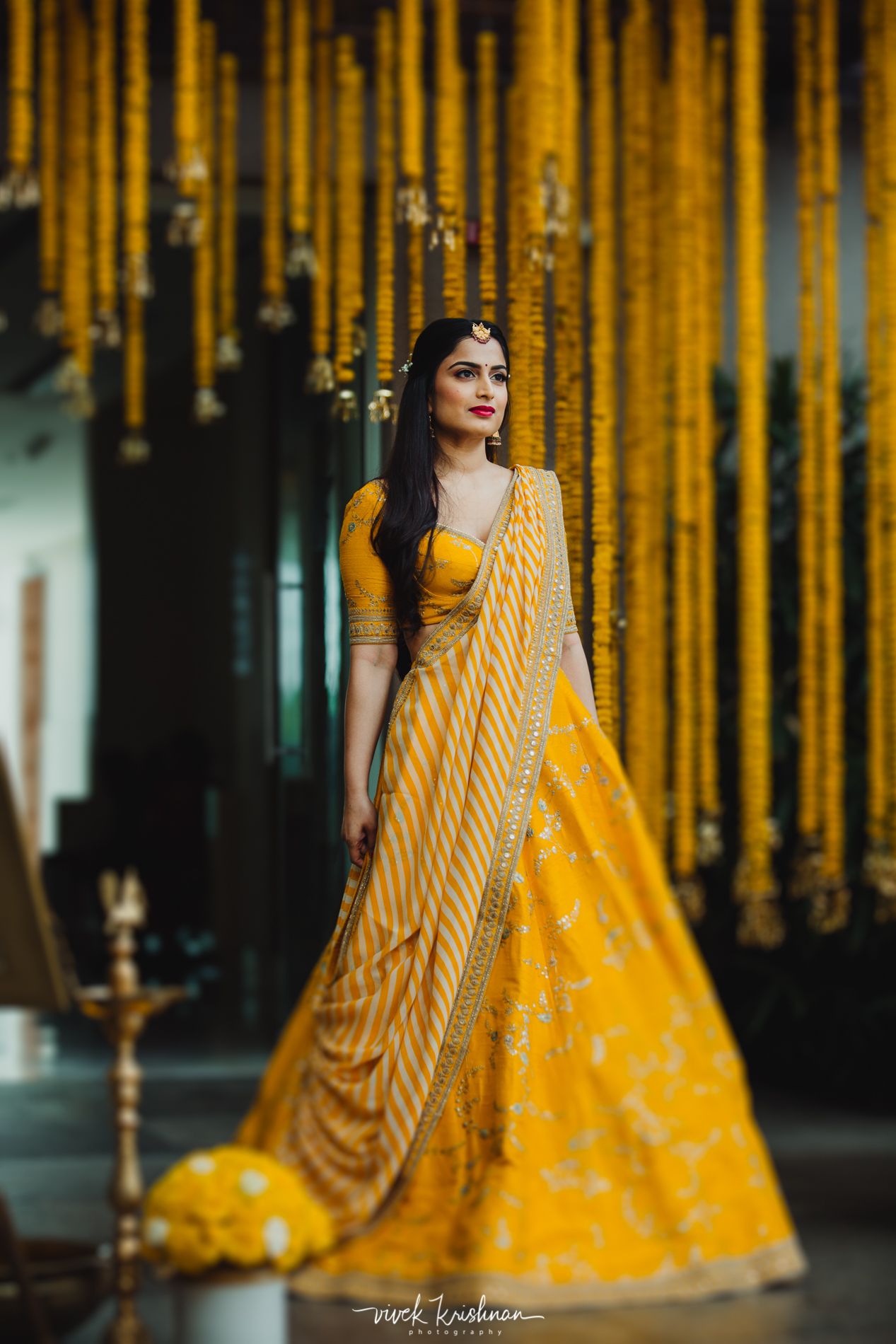 Image via Vivek Krishnan photography
Sagittarians are funny, optimistic, and love their freedom, then what better than a shade of yellow to add joy and luck to their celebrations! Pick a dark yellow or orange lehenga to add a charm to your special day.
Colours to avoid: blue
CAPRICORN - Purple, Black
Image via Ishita & Aman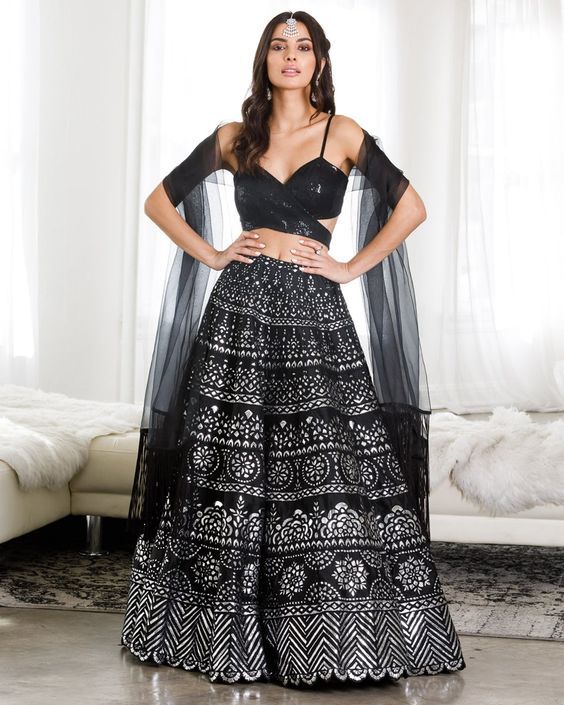 Image via Pinterest
Capricorns are stylish and sophisticated and prefer a mix of comfort and trends! You should totally eye for lehengas in darker shades like black, purple, dark brown, or dark green. Honestly, we're extremely excited to spot our Capricorn brides.
Colours to avoid: red and yellow
AQUARIUS - Light Blue, Shades of Purple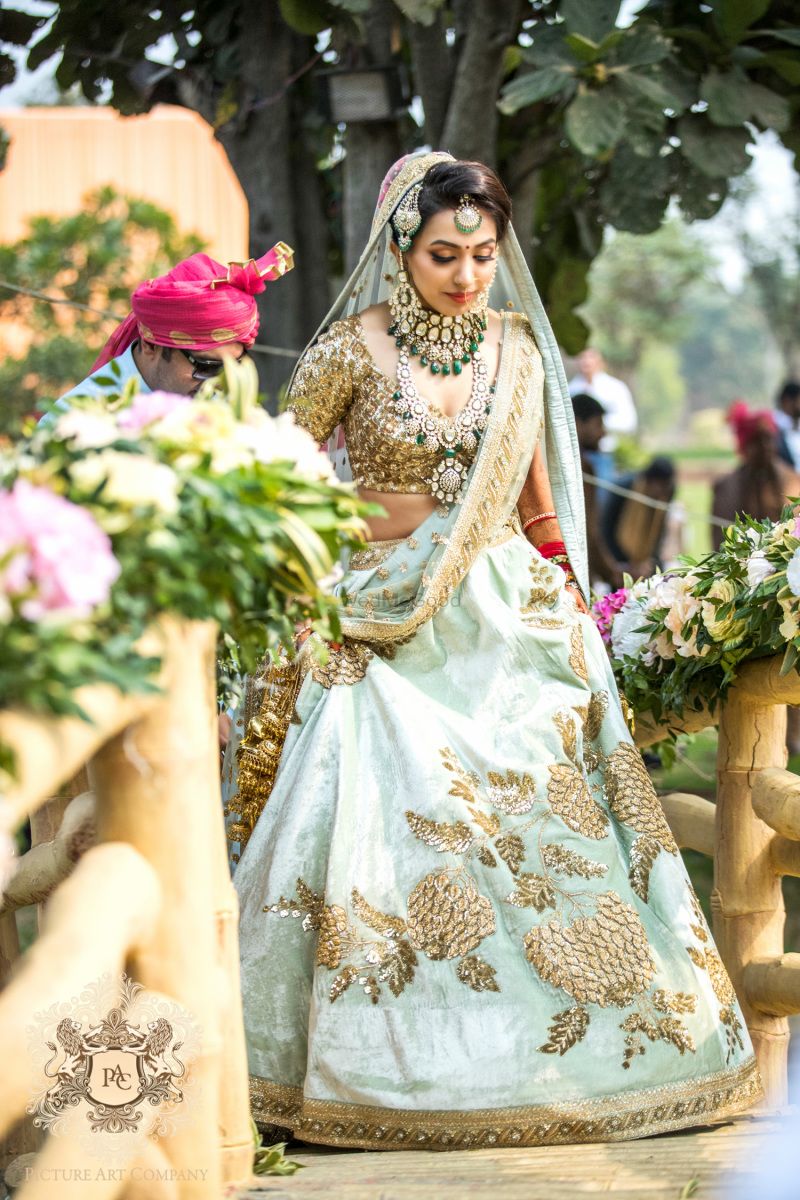 Image via Picture Art Company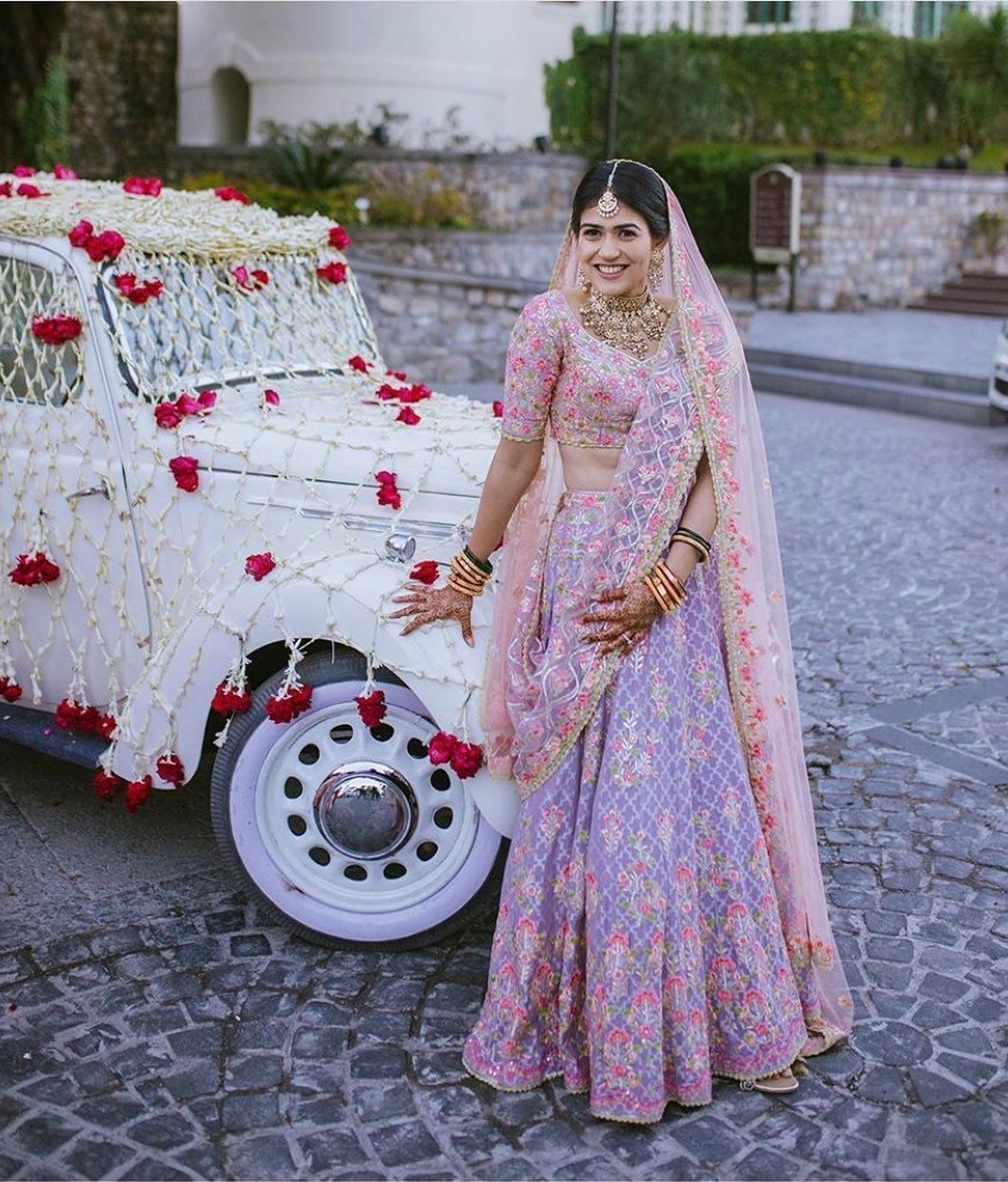 Image via Beginnings For You
Being an Aquarian is about being creative & unique so, you've got obsess over fresh, bright hues like light blue and purple.
Colours to avoid: dark blue and green
PISCES - Pink, Yellow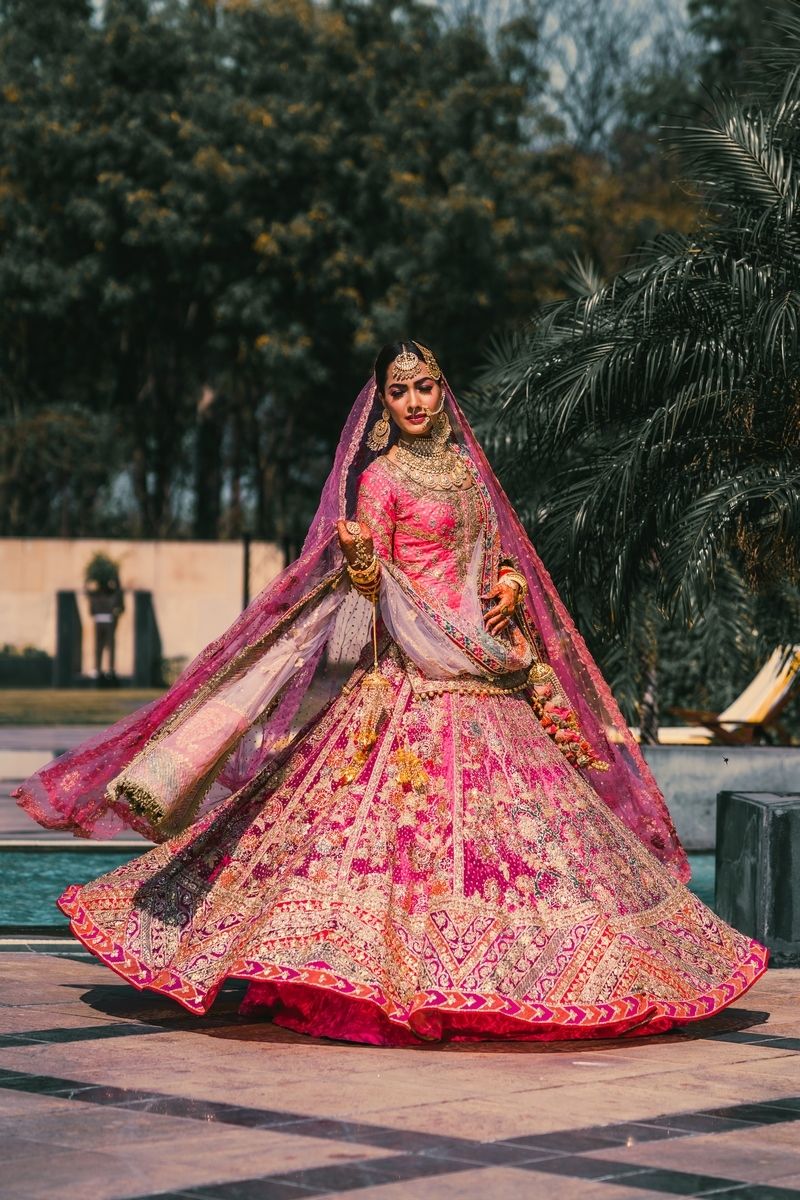 Image via Sunny Dhiman Photography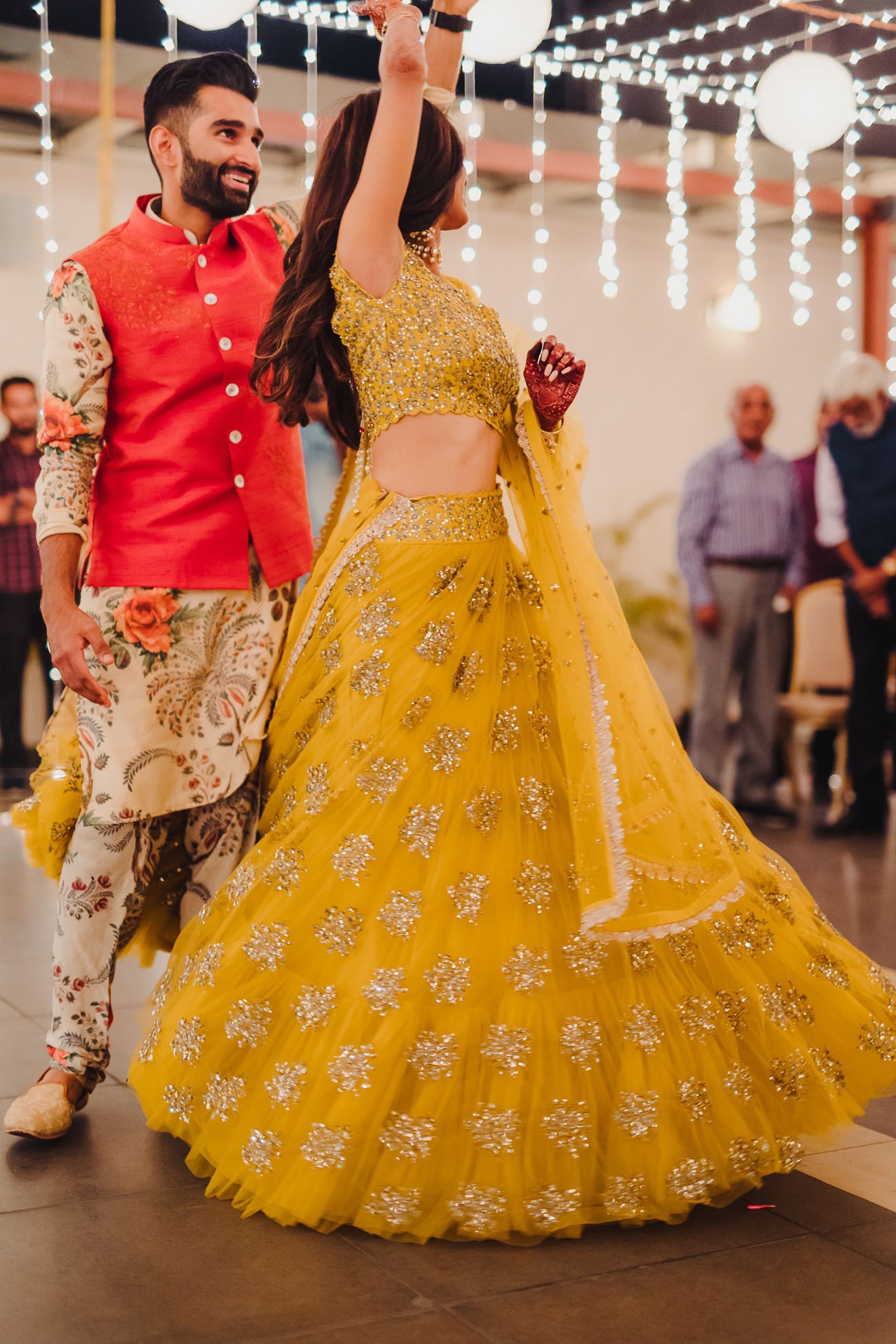 Image via Vivek Krishnan photography
Pisces are true romantics and prefer delicate styles, so they ought to pick a lehenga in charming hues like pink, orange, and yellow that'll add vividness to their 2021 celebrations.
Colours to avoid: black, dark, and bright colours
We hope these color suggestions will help you pick your dream wedding lehenga! Don't forget to tag us when you post.
ALSO READ - Best Marriage Dates For Your 2021 Wedding