Lockdown Beauty Routine: 5 Skin & Hair Care Rituals You Need To Stop Now!
BY Sakshi | 04 Aug, 2020 | 794 views | 3 min read
Lockdown might be boring, but you can totally use this time to give your skin some tender loving care and make sure it's well taken care of.  While there are a gazillion things you can do right, here are 5 skin and hair care related things that you need to stop doing now as a part of your skin care routine.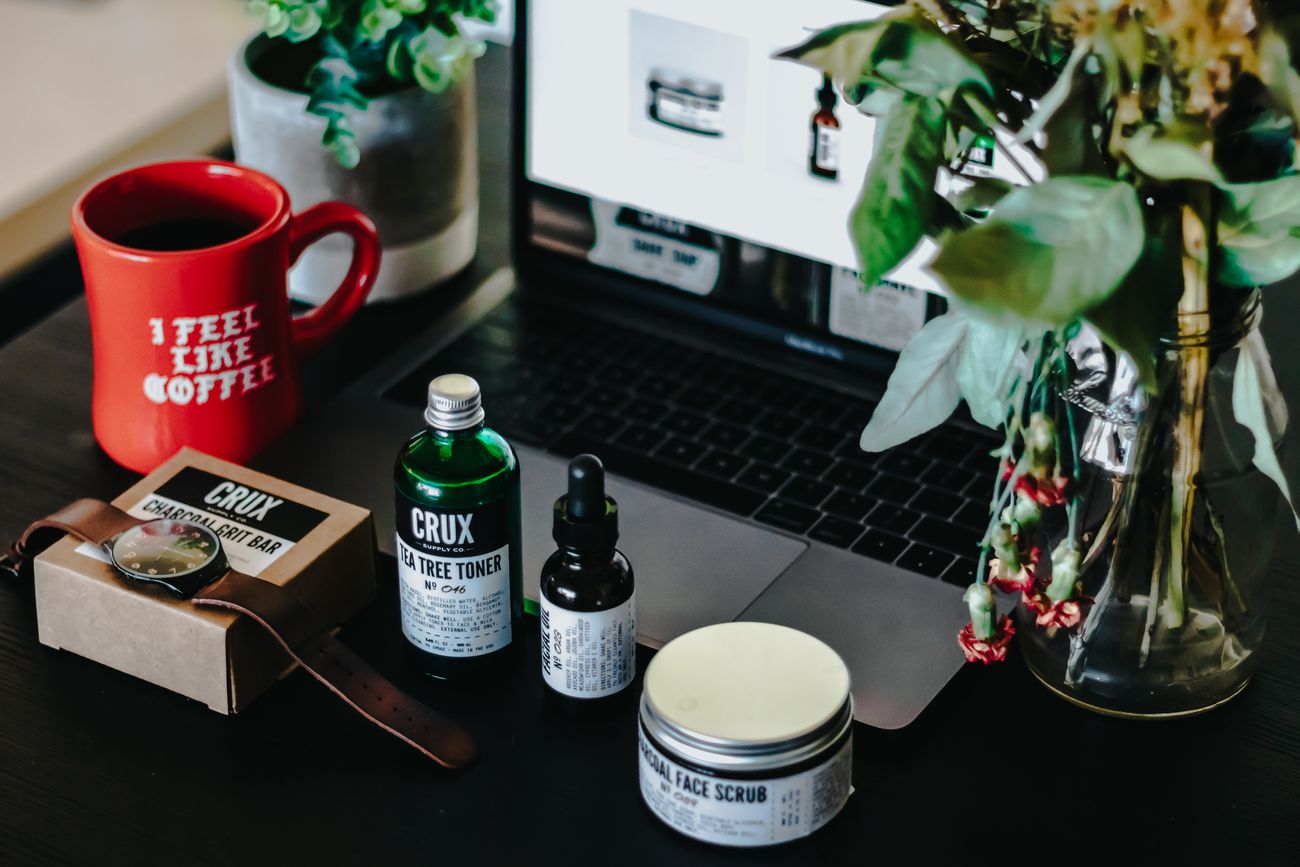 Image via Photo by Devin Avery on Unsplash
Overcleansing your skin
You're working from home, you're not stepping out as much, and not coming into contact with the elements and pollution so much. So your skin does not need to be literally scrubbed clean every night! This doesn't mean that you have a free pass to skip washing your face at night- what we mean is you probably do not need double cleansing if you haven't put makeup, and lather up less often, especially if you have dry skin, since doing so strips away natural oils. Wash with a creamy or oil-based cleanser at night since they are gentler and rinse with just water when you wake up. Those with oily or combination skin can consider washing it twice a day.
Using face scrubs as exfoliators
Scrubbing the skin when it feels dull and full of pimples feels very satisfying, but you're doing more harm than good. Instead, practice, gentle exfoliation with chemical ingredients. It is a great way to remove the outer layer of dead skin cells and promoting cell turnover. Look for toners and masks with AHAs, lactic acid, glycolic acid or salicylic acid which are effective enough to remove dead skin, but not harsh enough to cause irritation or cause micro tears in the skin.
Using nail paints
We know, a lot of you must be like- but I like my nails to look pretty and groomed! Hear us out- this is probably the best time to give your nails a break from nail paint, which we are sure is chipping more thanks to all the extra household chores as well. If you still want them to look groomed, try nail treatments instead that gives them a glossy look and allows them to get stronger and back to normal. So, win-win!
Using heat on your hair
This is the best time to spare your hair of any heat and heavy products. You can try new hairstyles or even braid your hair for beachy waves instead. Just wash your hair, tie it into multiple braids and sleep on it! You'll find your hair tamed into pretty waves. Another thing to do is let your hair be and possibly only use heat on your bangs or fringe.
Don't wash your hair everyday
Goes without saying, but a mistake made by a lot of us, especially those who have an oily scalp and like to wash off the pollution, dirt and grime that settles on your hair. First up, you aren't really exposing your hair to the elements, and secondly, avoid using heavy hair products so you do not have to wash your hair everyday. Wash every alternate day or twice a week is also fine, especially if you have dry hair.
ALSO READ: Real Brides Reveal - One Thing To Remember While Doing Your Bridal Skincare! (Apart From Drinking Water!)