Love, Laughter, And Togetherness: Here Is Why #ShaadiGrandHogi No Matter What
BY Garvita | 11 Nov, 2020 | 1154 views | 3 min read
Times have changed, and with that even weddings have seen a whole new avatar these past few months. We've gone from large gatherings to intimate ones, from banquet halls to homes. However, the one thing that hasn't changed is the charm and fun of a typical Indian wedding! An Indian ghar ki shaadi instantly cheers us up and everyone gathers to make a couple's dream wedding come true. Through food, lots of dancing, and of course shopping, Indian weddings have retained that special feeling in these current times. 
Indian weddings have given family members a chance to get together and celebrate the union of two souls and is a week long fiesta in a wedding household! From haldi functions to sangeet nights, the celebrations have a vibe of a personal vacation you've been waiting for your whole life. And when you have Manyavar for all your wedding revelries, you know that #ShaadiGrandHogi.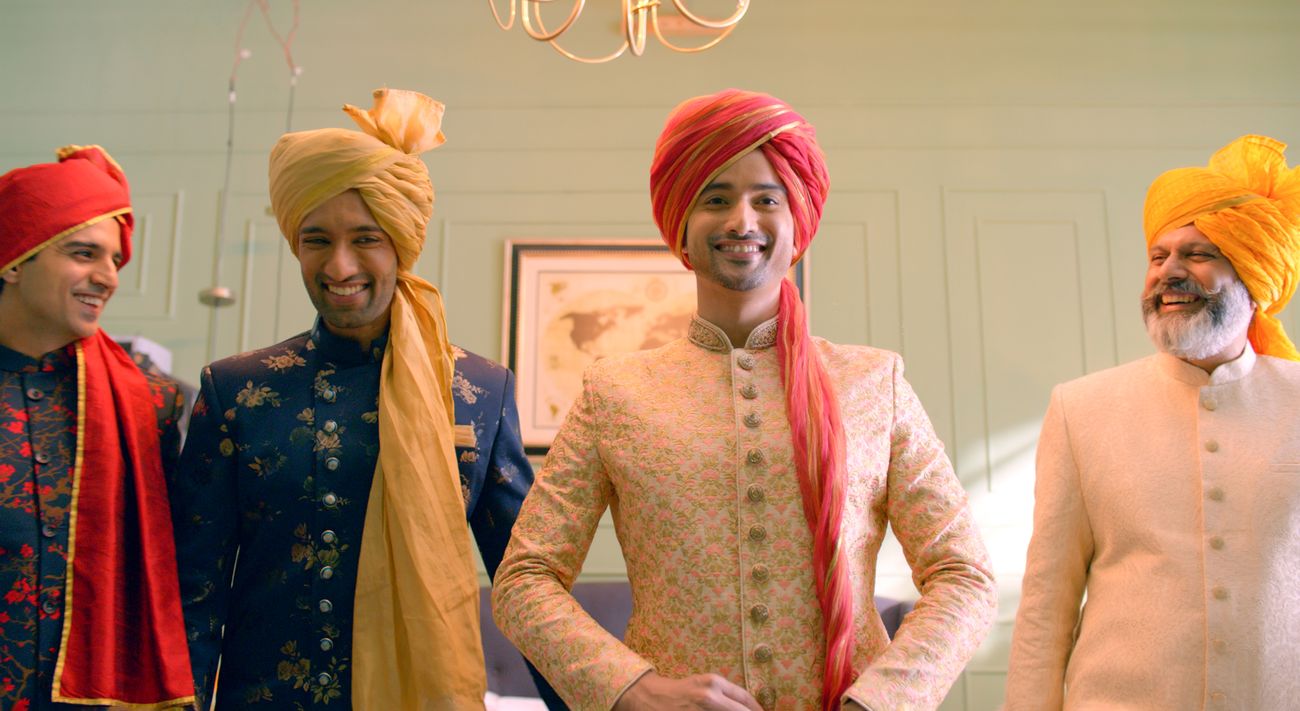 Even though things have changed in the 'new normal', the spirit of an Indian Shaadi still reigns supreme! As represented so beautifully in this Manyavar video! When the father comes to help the groom tie his pagadi or safa, the brothers join in too, and that togetherness is what a wedding truly means. With a heartwarming portrayal of emotions, Manyavar has truly nailed the #ShaadiGrandHogi sentiment and now we cannot wait to experience a 2020 wedding as intimate as this one.
 

 

View this post on Instagram

 
In March, when the first lockdown was announced, a friend postponed his wedding with a heavy heart. So, we all decided that no matter what, we will make sure to have an unforgettable wedding for him. So what if you cannot invite 1000 guests to your wedding, or cannot have a live music band flown in from another country? The true meaning of an Indian wedding is in its traditions that are brought to life by family and friends, and Manyavar perfectly understands this emotion. After all, the feeling of choosing a wedding sherwani with your family around is a mini celebration in itself. Right?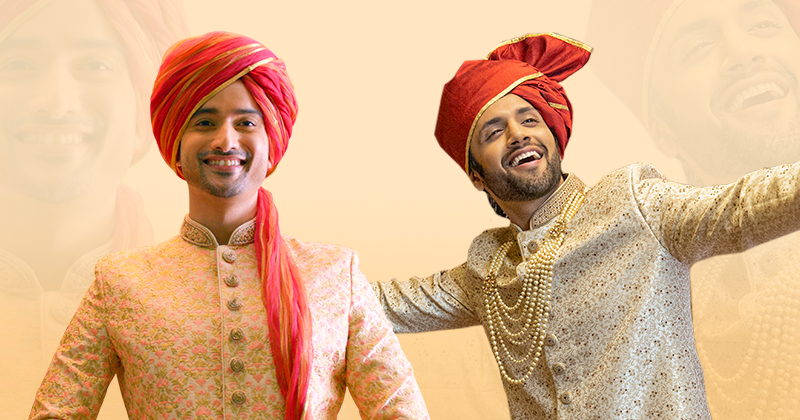 At the end of the day, it is not the size of the baraat or the number of dishes in your wedding menu, but your mother's eyes, gleaming with pride and your proud father dancing with joy, that makes it special. It's not about having over a hundred people around but playing super cute jaimala games with each other that makes a wedding grand. Just like this adorable video!
 

 

View this post on Instagram

 
So, when my friend who had 'big plans' decided to highlight his feelings over the scale of a wedding, I felt that there's nothing that can break the spirit of Indian weddings. No matter how much things have changed, they will always be grand. Manyavar believes that #ShaadiGrandHogi no matter what!
With this Shaadi season almost upon us, let's promise to not get our spirits down and celebrate with full fervour and rigour, coz #ShaadiGrandHogi, always. 
Love the emotions and beauty of weddings as much as we do? Shop for your grand moment at Manyavar stores near you or head to their website now!