Makeup Artists Reveal - One Highlighter They Would Want Every Bride To Be To Get!
BY Apoorva | 31 Oct, 2019 | 25823 views | 3 min read
Glow is the new go-to word for brides-to-be! Everyone we know loves a good highlight and that lit-from-within glow that its gives. Especially to a bride on her wedding day. If applied well, a highlighter can be magical for a bride. But which is that one highlighter that you must pick as a bride to be? We asked the expert and here's what our makeup wizards had to say about their favourite highlighters.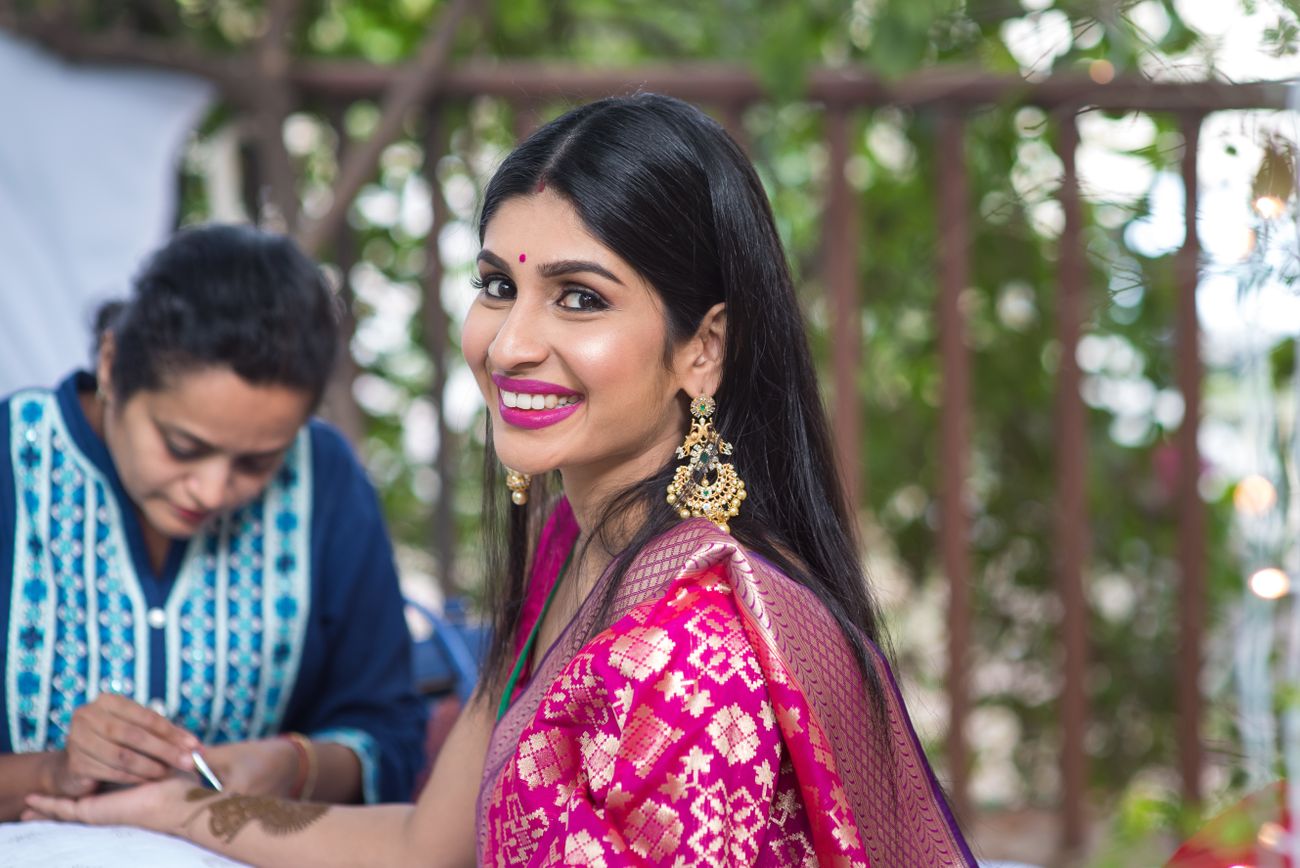 Image via Make-up by Afsha Rangila★ 4.9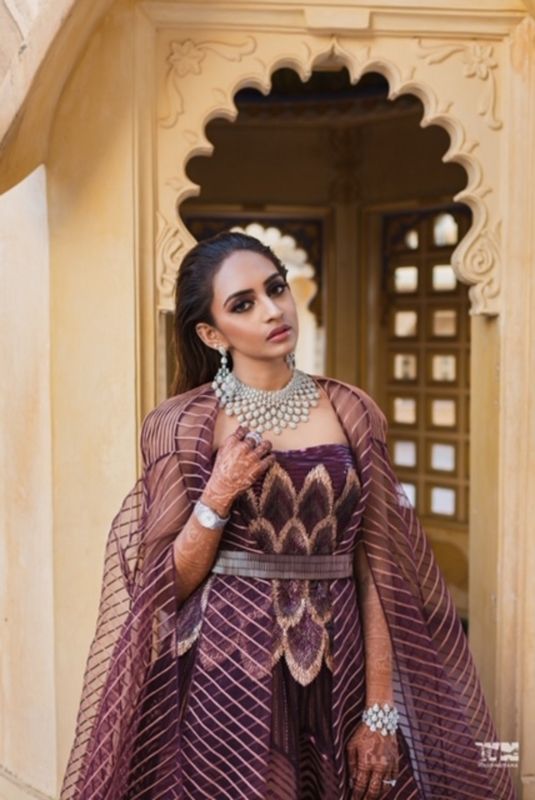 The Kevyn Aucoin Celestial Skin Liquid is what I would recommend. For this bride I mixed it with her foundation to give her skin a dewy finish and strobed the high points of her cheek bones and nose bridge using Marc Jacobs Beauty O'mega Glaze All.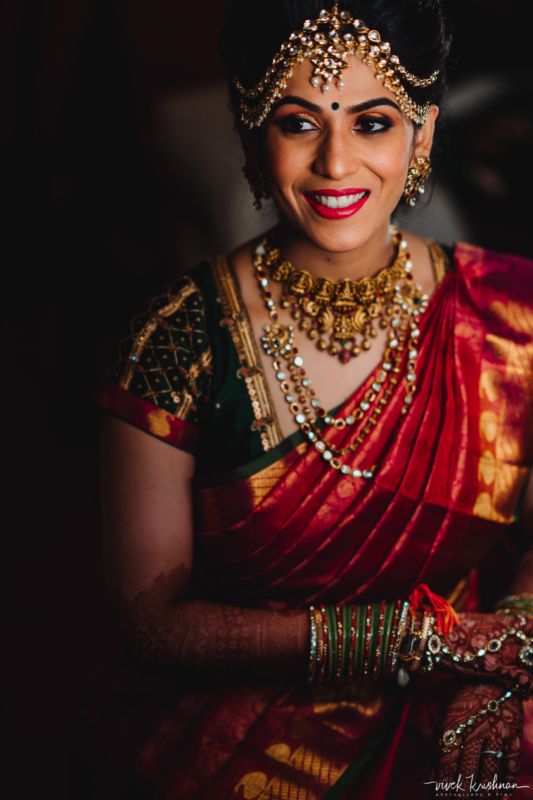 I would recommend every bride to be to pick the Hourglass - Tri dimensional palette. It's very subtle, easy to blend and the texture is the finest powder ever, you can build it up if you want. It's perfect for brides who don't want their face to shine like a star yet want a subtle glow!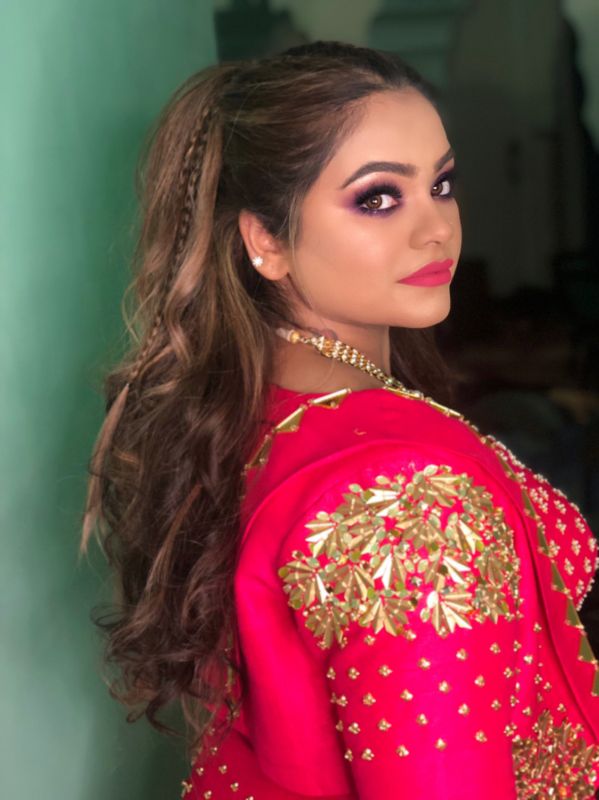 I would recommend the Huda Beauty Golden Sands Palette. Overall a good palette to have as it has different formulas and highlighters that you can use on your body too!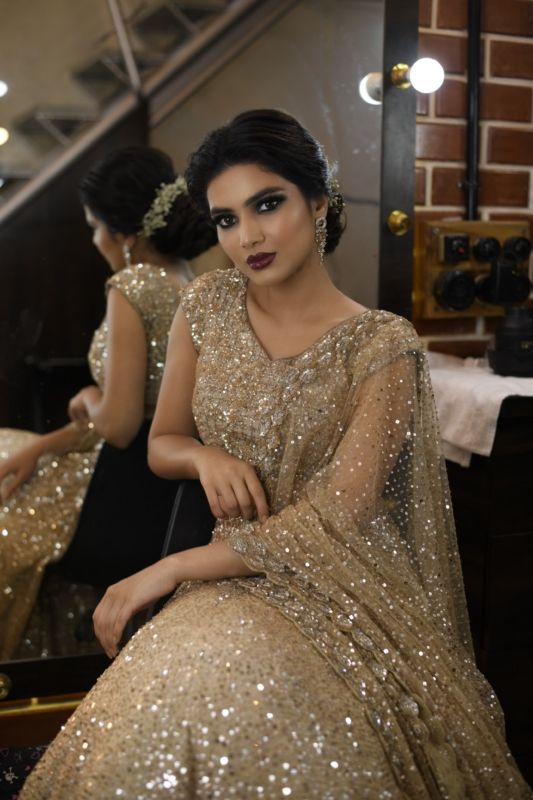 I always believe that a highlighter is a game changer in the makeup. The one highlighter I always tend to use on my brides is the Charlotte Tilbury Bar of Gold palette. It has 3 different shades of highlighters and works amazing with the Indian skin tone.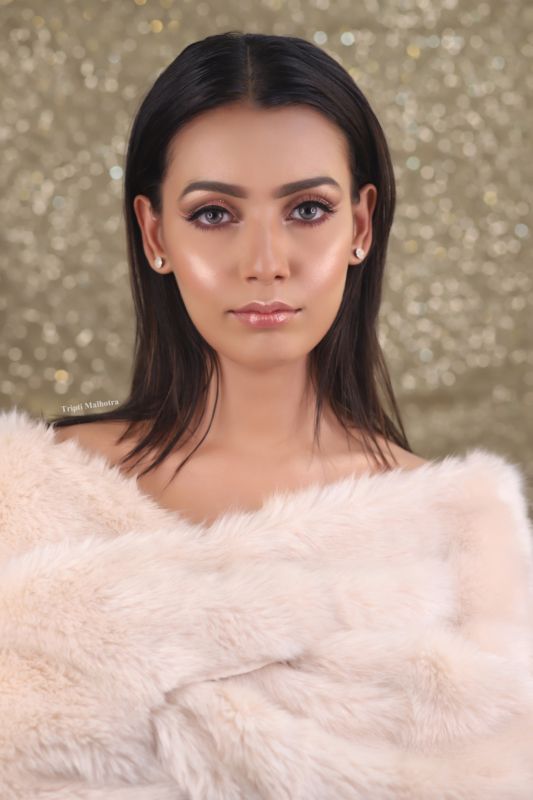 One of my favourite highlighter is FARSALI JELLY BEAM HIGHLIGHTER because jellybeam's innovative texture applies like a gel, but sets like a powder, leaving behind the elusive wet- satin glow without the slip and slide typically associated with liquid and cream highlighters. I would suggest this for every bride-to-be because it is formulated without parabens, sulphates, and formaldehydes. This product is vegan and cruelty free. Go, shine bright like a diamond!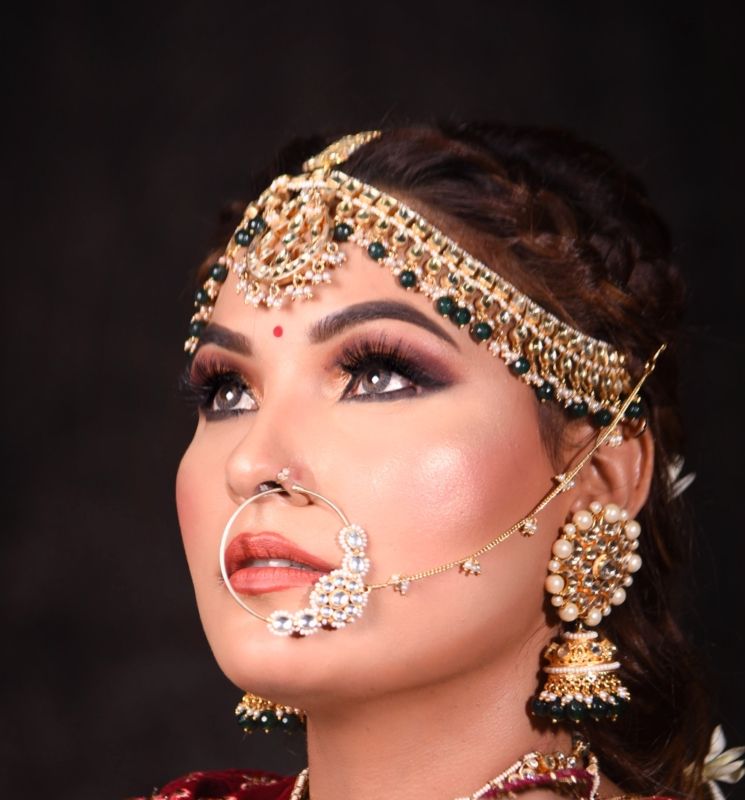 My favourite highlighter is Amrezy by Anastasia Beverly hills. This is such a universal shade that compliments most skin types. It can be applied for a mild glow on your skin and can be build up for an intense super glowy wet look. The best part is that it is so finely milled that it never accentuates any pores or uneven texture on skin.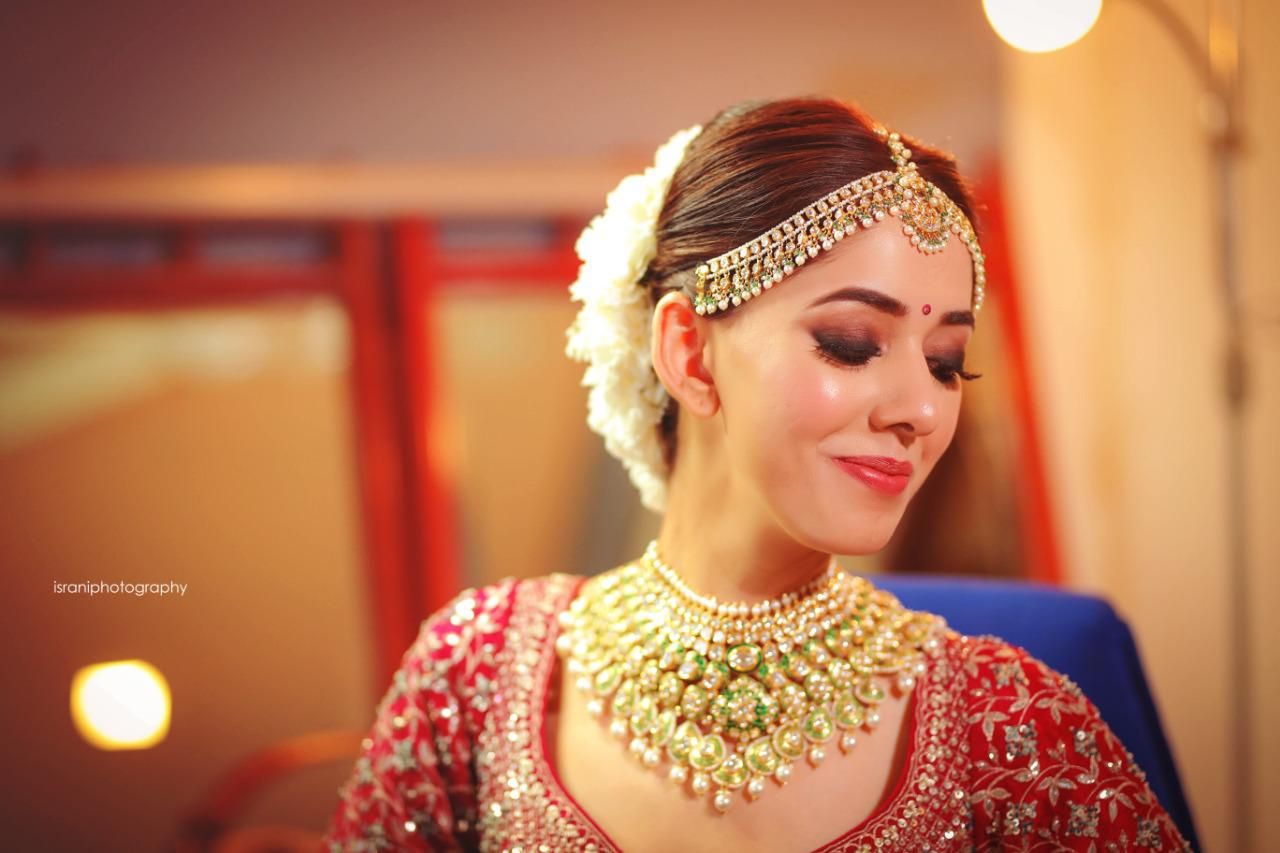 For anyone who likes that blinding highlight I'd recommend champagne pop by Becca. The gold undertone complements Indian skin beautifully. But if someone's prefers that natural lit glow from within I'd recommend the gold Spotlight beauty want by Charlotte Tilbury. It's a liquid highlighter which is perfect for the brides to be that don't want to go to OTT and want that radiant glow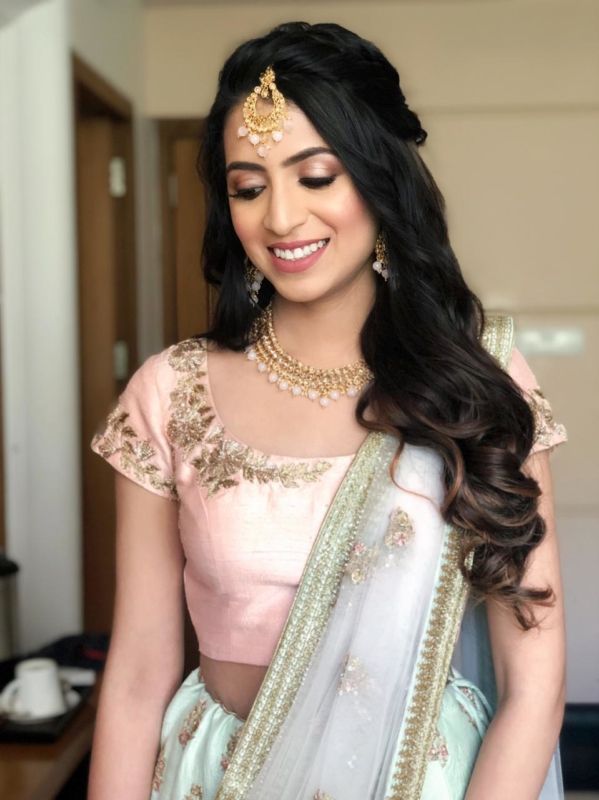 I absolutely love the Fenty Beauty Highlighters Powder Highlighters. They are not at all patchy and blend beautifully. I would suggest it to all brides to be for that glow.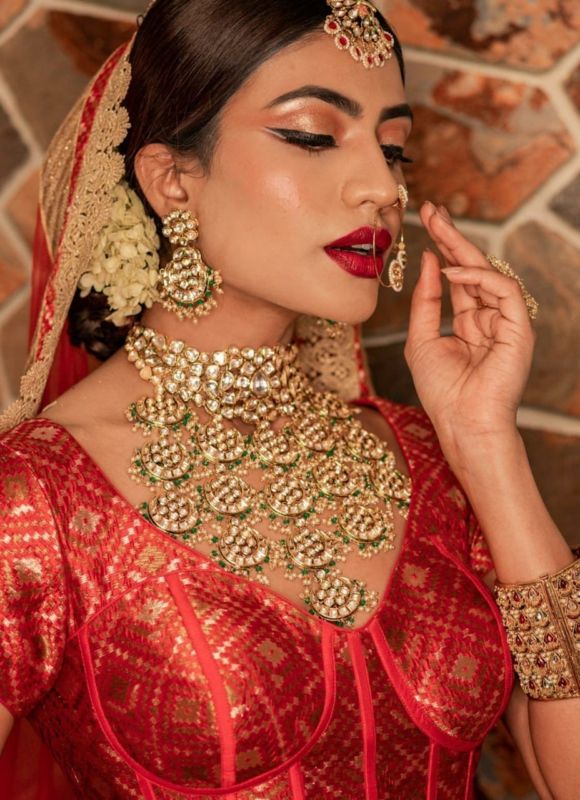 I would suggest the MAC - hyper glow. It's perfect for Indian skin as it has the perfect shade that suits Indian skin tone! It's not extra but at the same time it has amazing pigments. Which doesn't make the highlighter look made up. It looks extremely natural, giving it the inner glow feel.