Makeup Artists Reveal - One Makeup Hack Every Bride Should Know!
BY Apoorva | 12 Dec, 2018 | 3085 views | 4 min read
Makeup artists are every bride's BFF on the wedding day. They are the ones who can make all the difference in the world when it comes to your pretty face. So we decided to dig a little in their vanity boxes for the ultimate makeup hack that they believe every bride to be should know!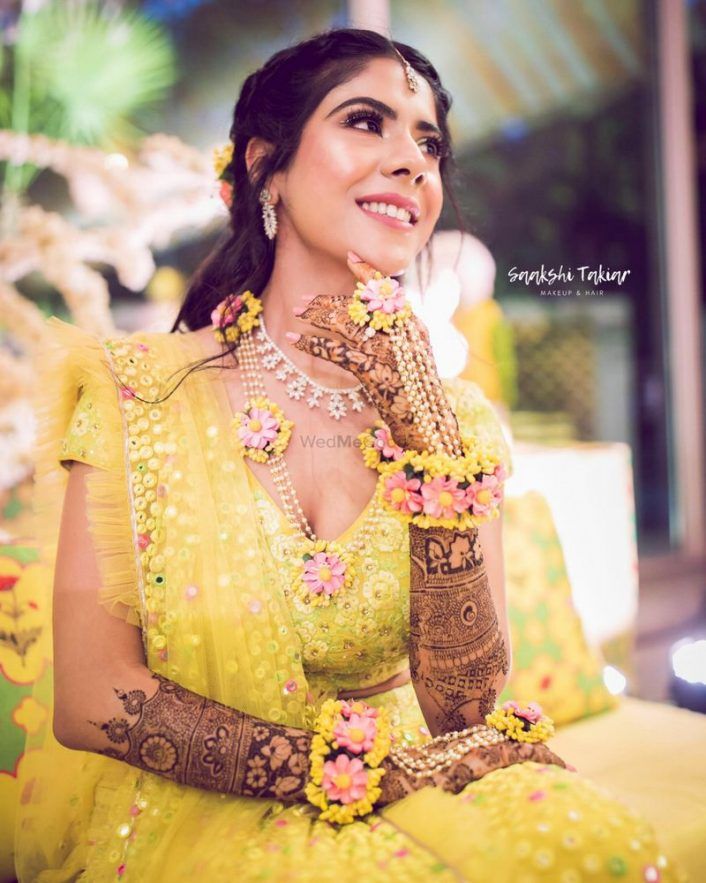 Image via Makeup by Saakshi Takiar★ 4.9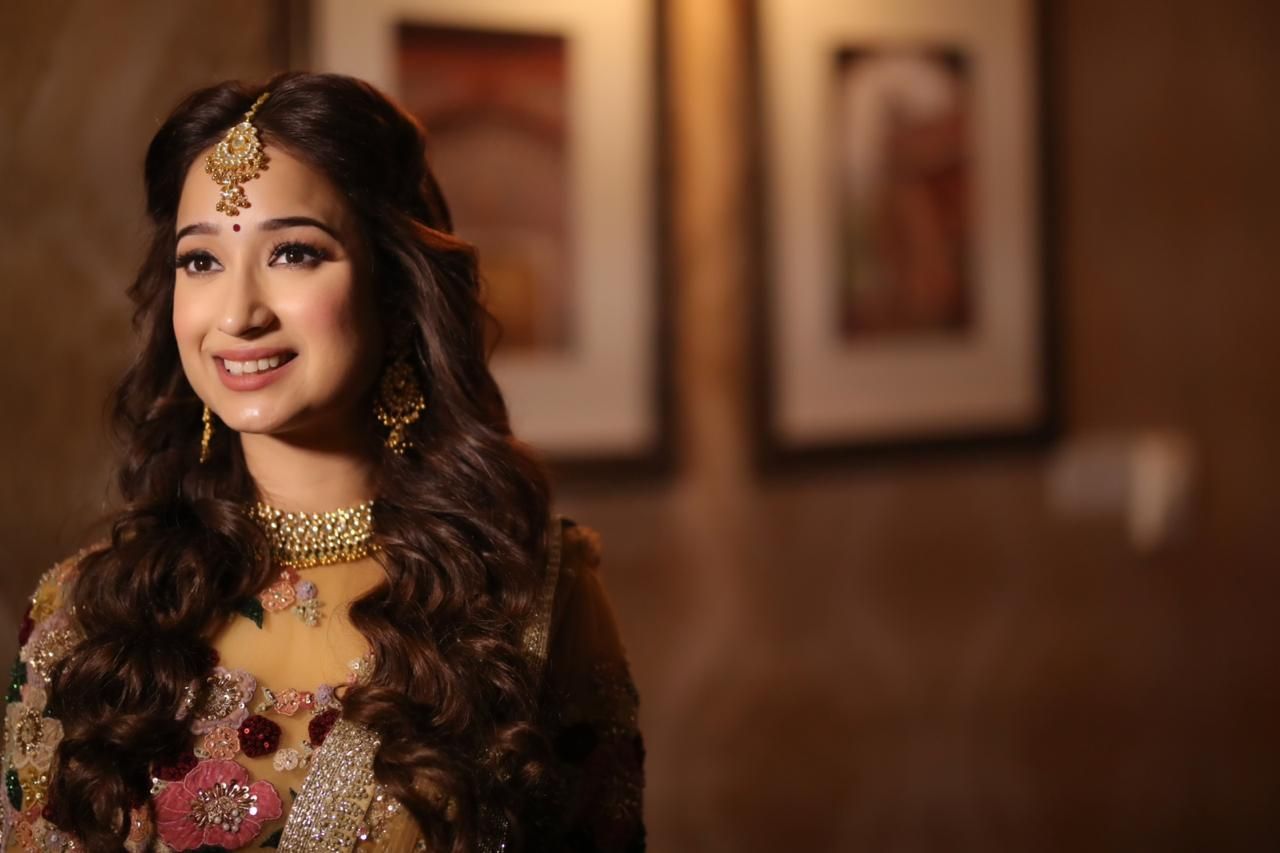 All that sangeet night dancing can take away from your bridal day glow. Fret not, we have frozen green tea bags right to the rescue. Simply leave green tea bags in your mini bar and wear them frozen under your eyes before going to bed after your cocktail. And, watch yourself radiate absolute happiness while feeling and looking your freshest on your wedding day!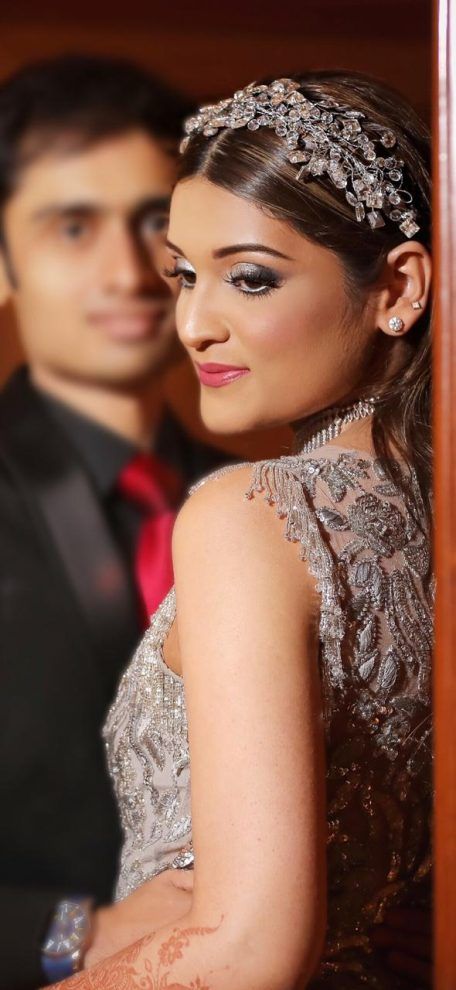 Tight lining, also called invisible eyeliner, a technique in which you line your upper waterline to subtly define and thicken the appearance of your eyelashes, it produces noticeable enhancement. While this technique you're lining your upper waterline I would recommend doing it with a liner that's waterproof (pencil or twist out kind)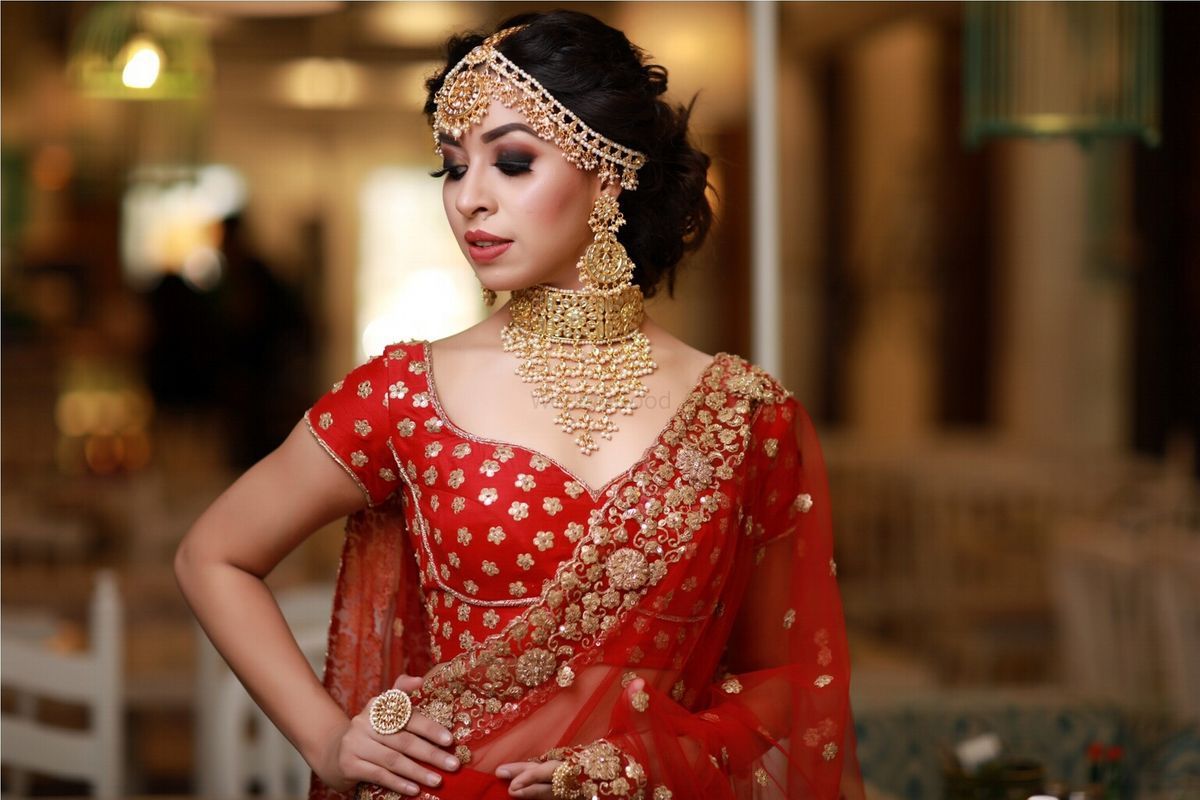 Prior to applying the lipstick or gloss, coat your lips in concealer. This will help the color stick to your lips throughout your wedding rituals.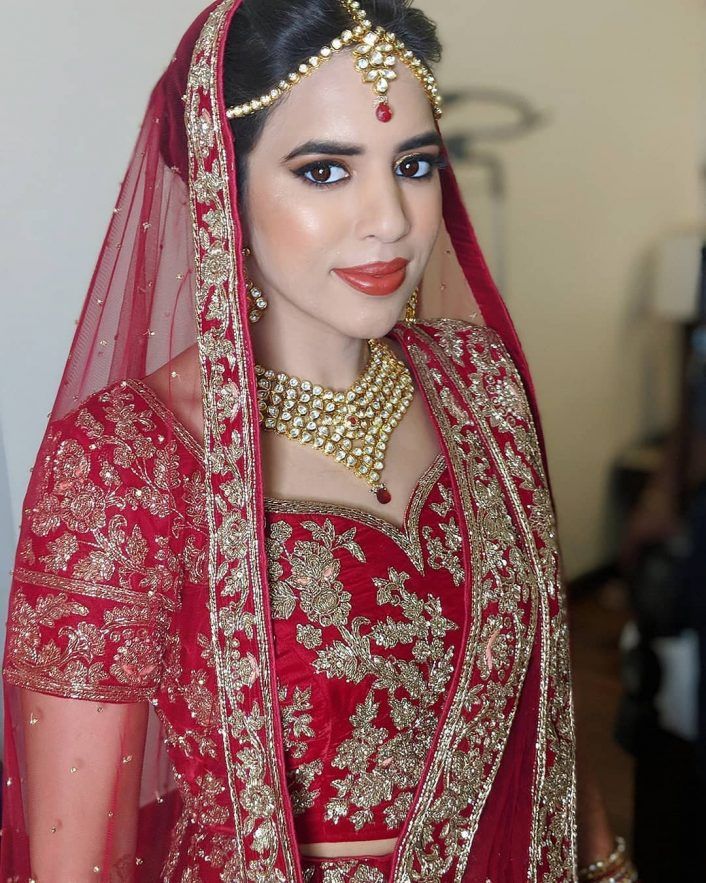 A hack that every bride to be should know because it's revolutionary! As soon as you apply the first coat of lipstick, place a tissue over your lips and gently brush some powder over it. Apply a second coat and repeat the trick. It will make your lipstick last up to 4 hours longer AND can turn any of your favourite lipstick formulas matte with minimal effort. Also, don't forget to apply a lip primer before. Using this small yet amazing hack on the big day is sure to have your lips looking' good without any hassle!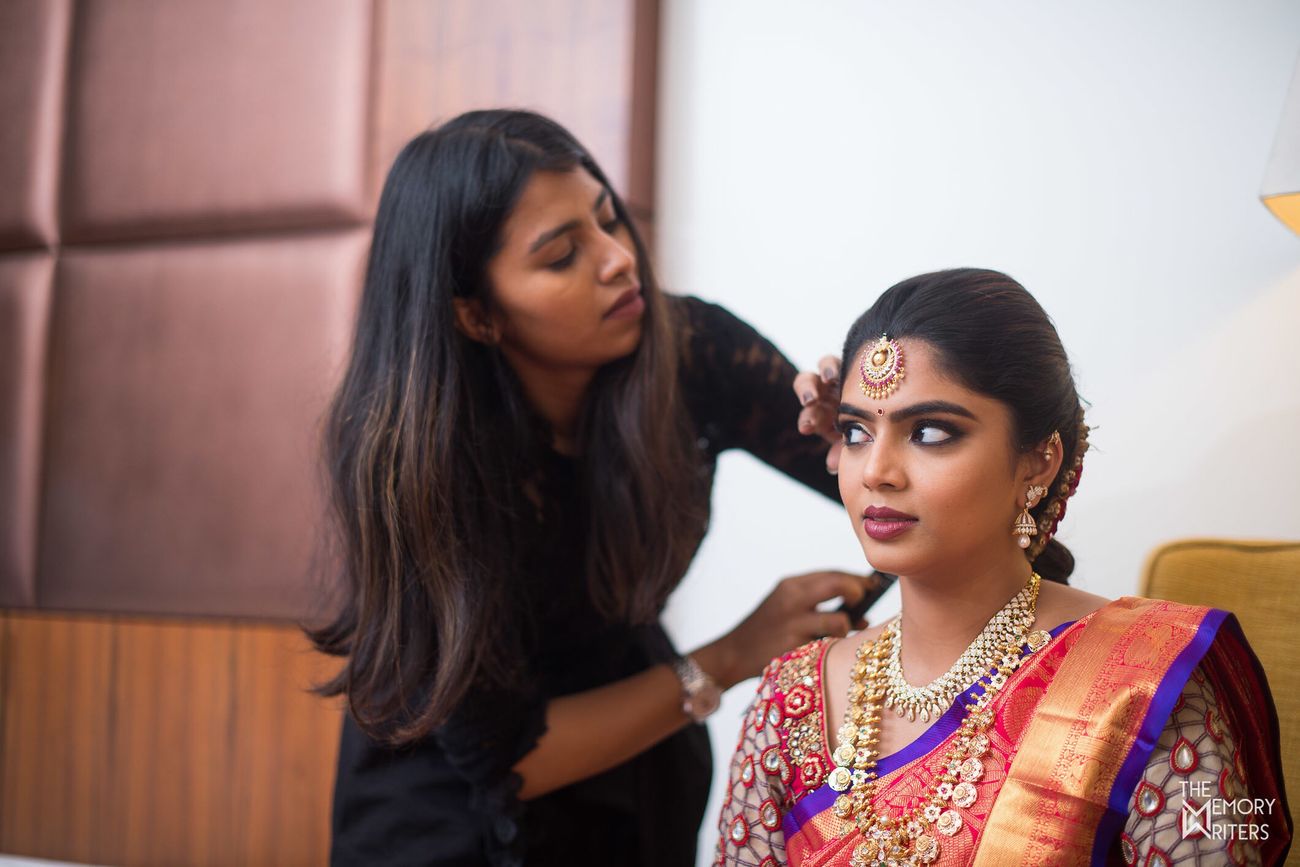 Don't keep any grooming for the last minute. Try to get the eyebrows done and facials done 4-5 days or a week before the D day, to give your skin time to recover.Use the right foundation shade and the most important part is to use the right priming products to get the flawless skin , because it's all about the right base .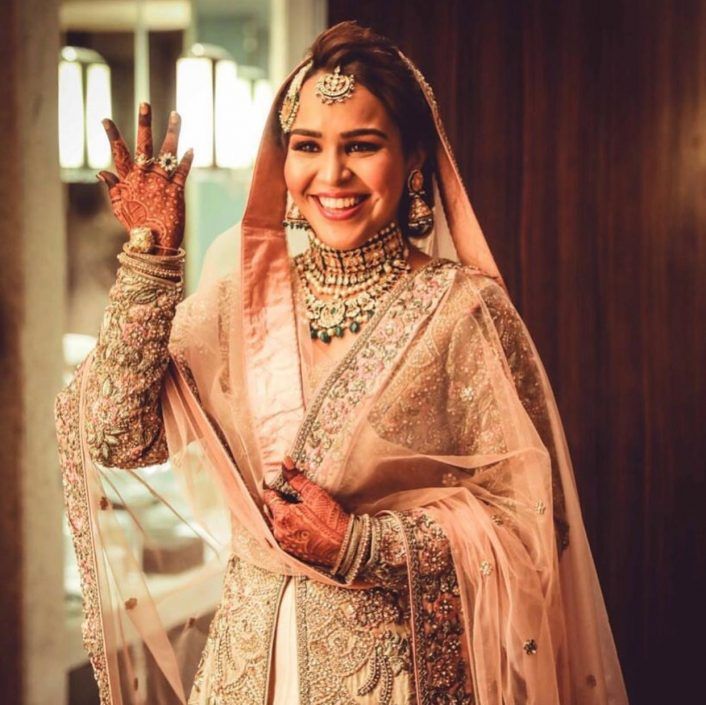 First, if you run out of transparent mascara to tame unruly eyebrows you can always comb your brows using eyelash glue, they won't budge for sure. And second, as a bride you too have tons of lip colours stashed in your kit and you want to use varied lip colours for your functions. To make life simple it would be a great idea to cut off all the lipsticks and transfer it into a pill box that way you can choose to use the pill box lip kit also as a quick means for touch up during your events.
Blend by Neesh says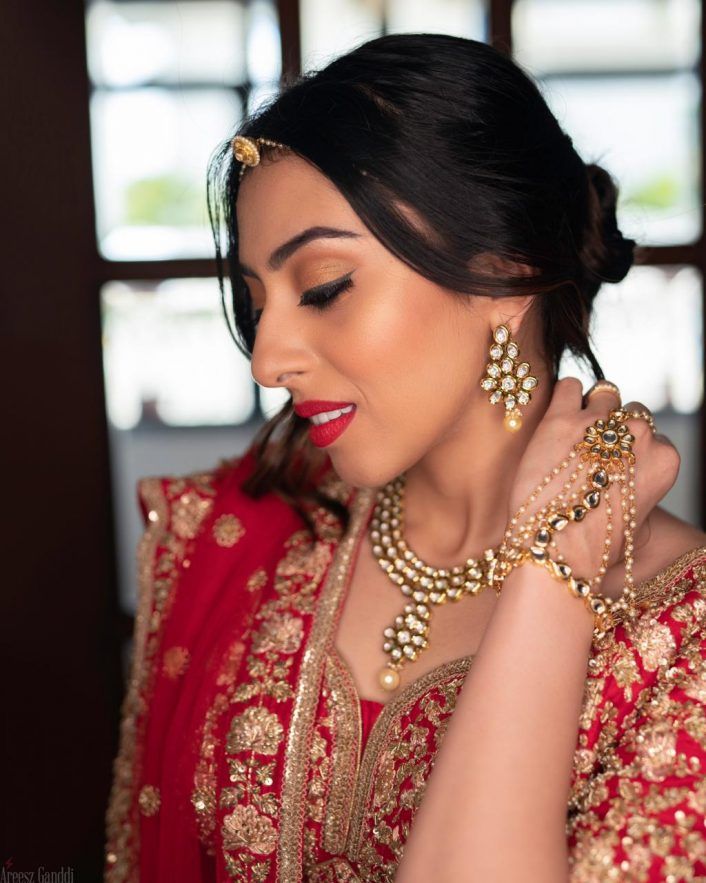 Get rid of puffy eyes after a late night of dancing by freezing 2 spoons (or 2 tea bags) and placing it on your eyes for a few minutes. Then begin your makeup!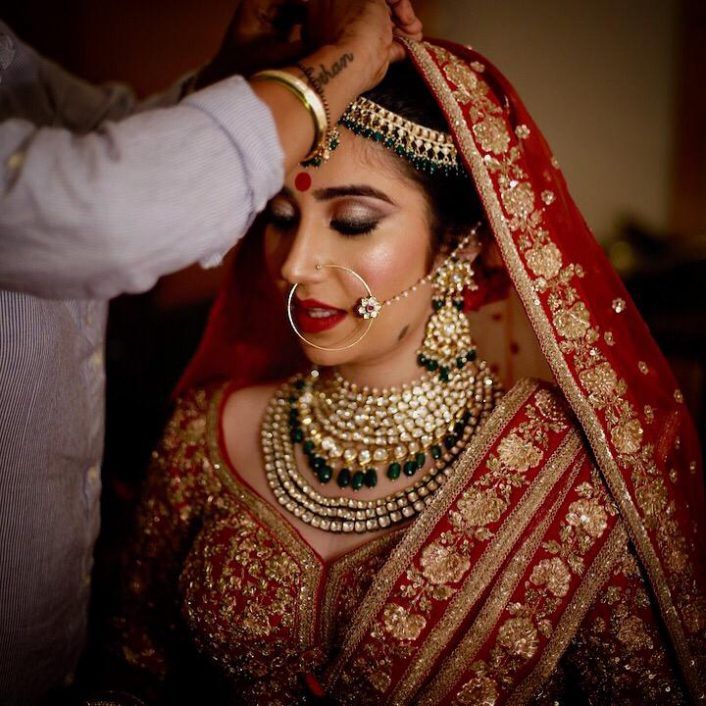 Every bride should know that you should wash your hair one day prior to your function. We suggest this because the hair always looks better the next day. We suggest this because the hair always looks better the next day. It becomes easier to style and there's better texture which also holds the hairstyle for longer. Fun fact: please use a waterproof Kajal and gel eyeliner since you're going to cry anyway!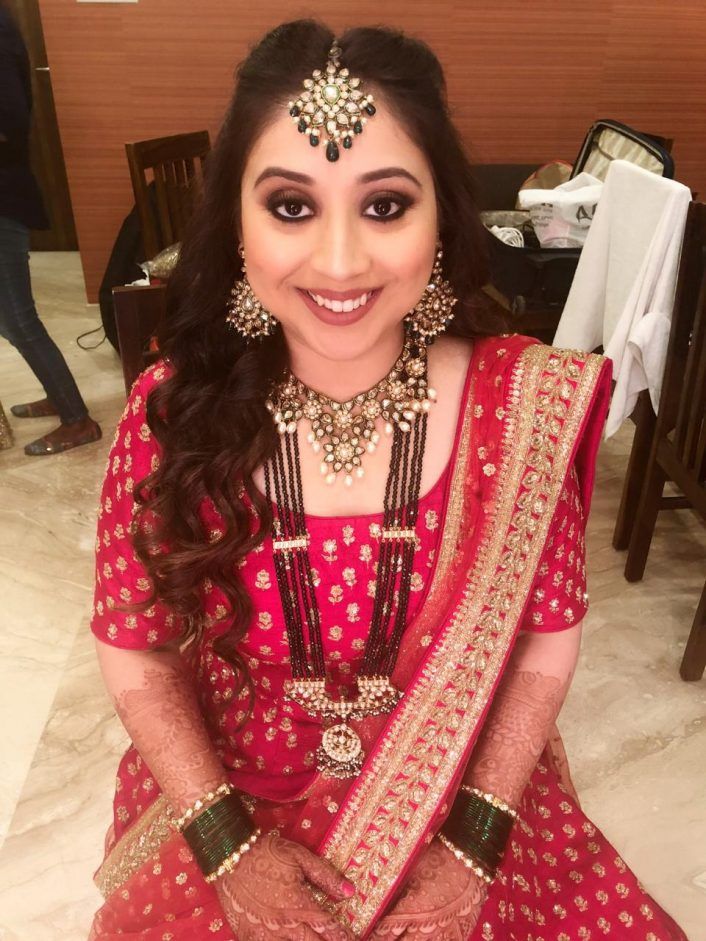 You can mix a little bit of liquid highlighter in your moisturizer before applying foundation to give the skin a nice glow