Makeup tips for the South Indian bride- By Renowned MUA Gouri Kapur
BY The WMG Bride | 24 Sep, 2014 | 2239 views | 4 min read
Well, as a South Indian bride-to-be, you must have realised that most of the bridal makeup tips out there might not be exclusively for you. That is why we at WMG asked Bangalore-based makeup artist Gouri Kapur for some exclusive tips and gyan!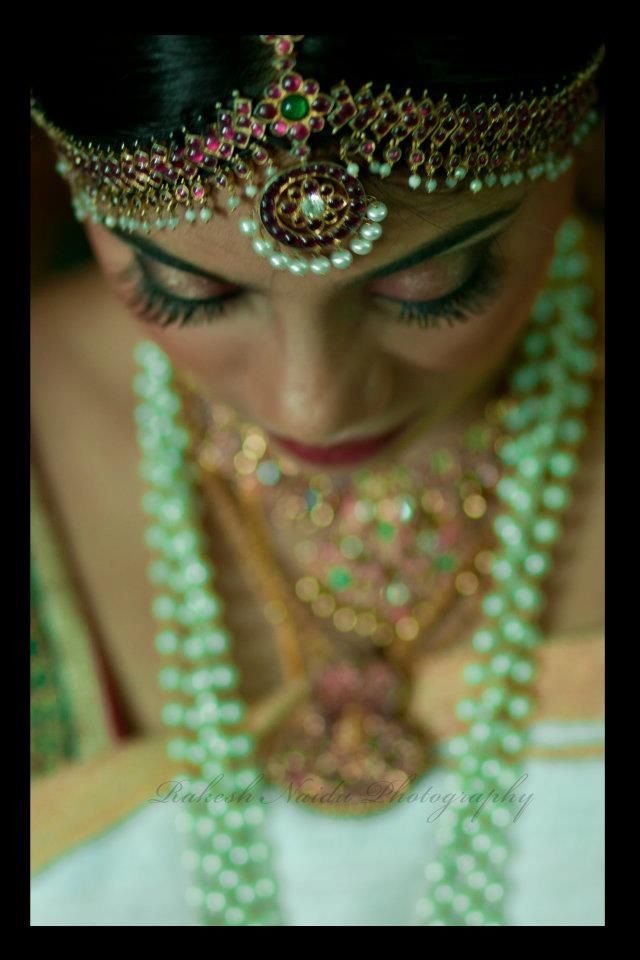 Hi Gouri! You do a lot of makeup for both, South Indian and North Indian brides. Is there a difference between the two?
In terms of preference and attire there is a huge difference, but in requirement of wanting to look their ever best, that still continues :)
South Indian weddings are mostly in the day unlike North Indian ones. How does that make a difference to a makeup artist?
Day and evening make up are radically different, but what really sets the make-up artist apart is getting it right, keeping their personality, attire and preference in mind and drawing focus on the bride by balancing make up, hair and jewellry artistically, keeping the finer nuances in mind.
What is the look that most of the brides down South prefer? Are they experimental?
They like the subtle glam looks normally. But yes, we do get a lot of experimental brides who try a fusion, glamorous look for the day or evening, still keeping it traditional. The bride's relatives also wear a Kanjeevaram and a braid, so it's important to make the bride stand out.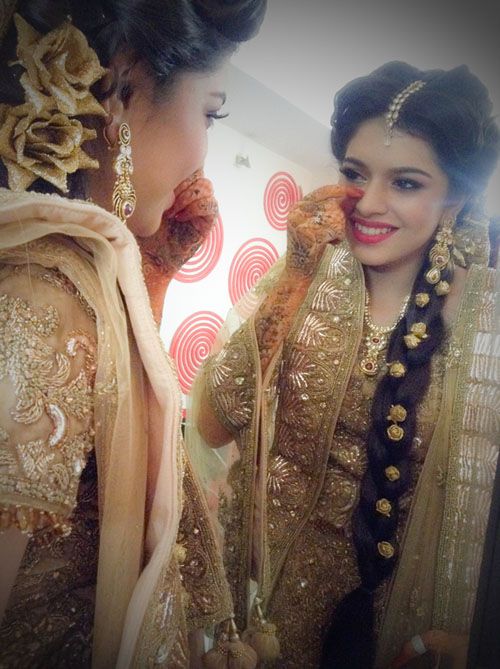 Your tips for brides-to-be for prepping their skin.
If you have good skin leave it alone and stick to basics like clean-ups and bleach. Facials have ruined great-looking skin as brides have had breakouts just before the wedding. We can conceal spots, but bumps on the skin on the wedding day is the last thing you want. Even make up can't rescue a bump and the drying creams dry the skin too much leading to a huge problem for the makeup artist.
What are your favourite foundations for a dry city like Bangalore?
Foundations purely depend on your skin type- MAC face and body foundations for light coverage or COVER FX cream and powder foundations for higher coverage. At times, just concealers and translucent powders work great too.
Most of the cities down south barring Bangalore are pretty humid. What's the best foundation for a city like Chennai?
Ideally an airbrush foundation is best suited for humid climates, but since it's limited to professionals, the close second would be powder foundations.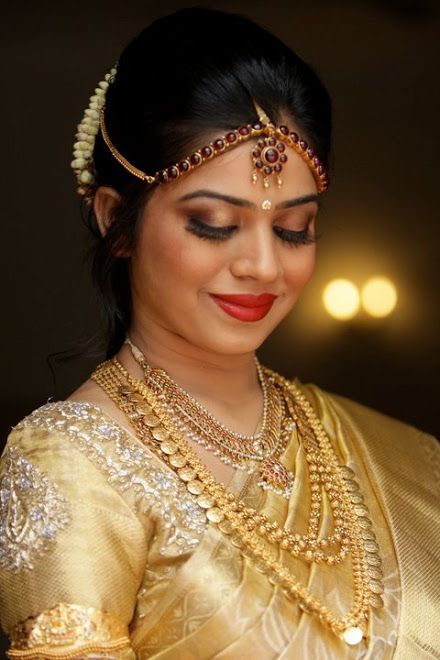 Which are the your five favourite shades of lipsticks that work well for South Indian brides?
I personally like the MAC Verve, MAC Fresh Moroccan, MAC Craving, MAC Ruby woo and MAC Diva.
According to you, what are the products a bride must have in her own makeup kit?
A concealer- (either MAC or COVER FX) A foundation ( mentioned above ) A translucent powder (my favourite is the Cover FX light setting powder) A black pencil (I like MAC Engraved or Revlon.) A dull and bright gold eyeshadow (MAC Amber lights and Wood-winked are my favourite!) A few basic shades of a maroon, pink and a neutral eyeshadow. Mascara- (I like Inglot, Dior or Clinique) Basic lipsticks that work with all colours.
What are the hairstyles that they prefer for their wedding?
You can play with the front of her hair that complements her face and tie a braid behind, rather than having flat hair which everyone opts for. Hair should be pre-treated and set in order for them to have staying power. Hair strands all over your face is not what you really want to see in the pictures that last you a lifetime. Elegant flowers are also ordered specially to match their sarees. We can play with colours and give them a look that makes them stand apart. All in all, Gouri says it's a lot of fun working with a South Indian bride! It's all about pushing the boundaries a bit, experimenting while keeping traditions in mind, giving them a look they remember for a lifetime!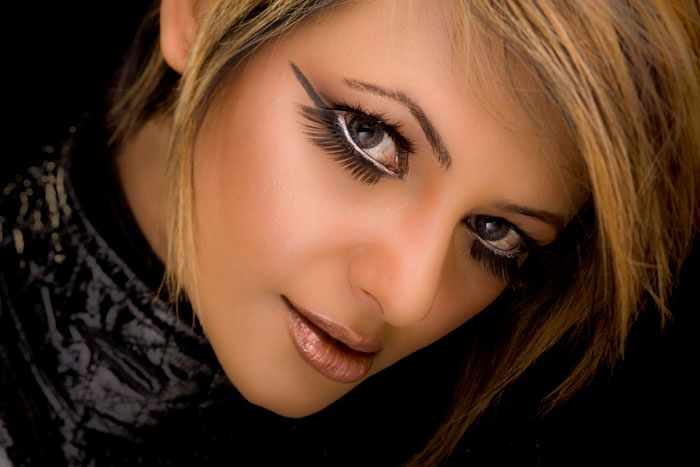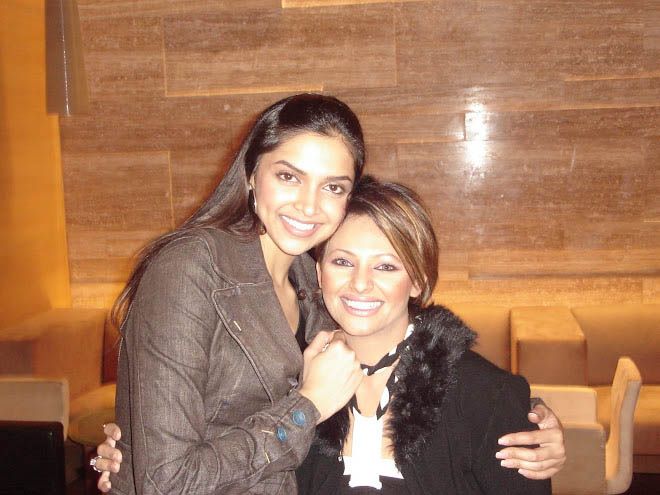 Gouri Kapur is a well-known name in the industry, with over 10 years of experience. She has worked with stars like Deepika Padukone and Katrina Kaif, styling various print and television ads.. She can be reached at http://gourikapur.blogspot.in/