#MarchPicks: The Best Pre Wedding Shoots of the Month!
BY Sakshi | 27 Mar, 2017 | 2051 views | 2 min read
So we are back with the best pre wedding shoots we spotted this past month, so that you can get all the inspiration you want! Here are some cool indoor and outdoor themes- some whacky, some glam and some super fun!
Mixology theme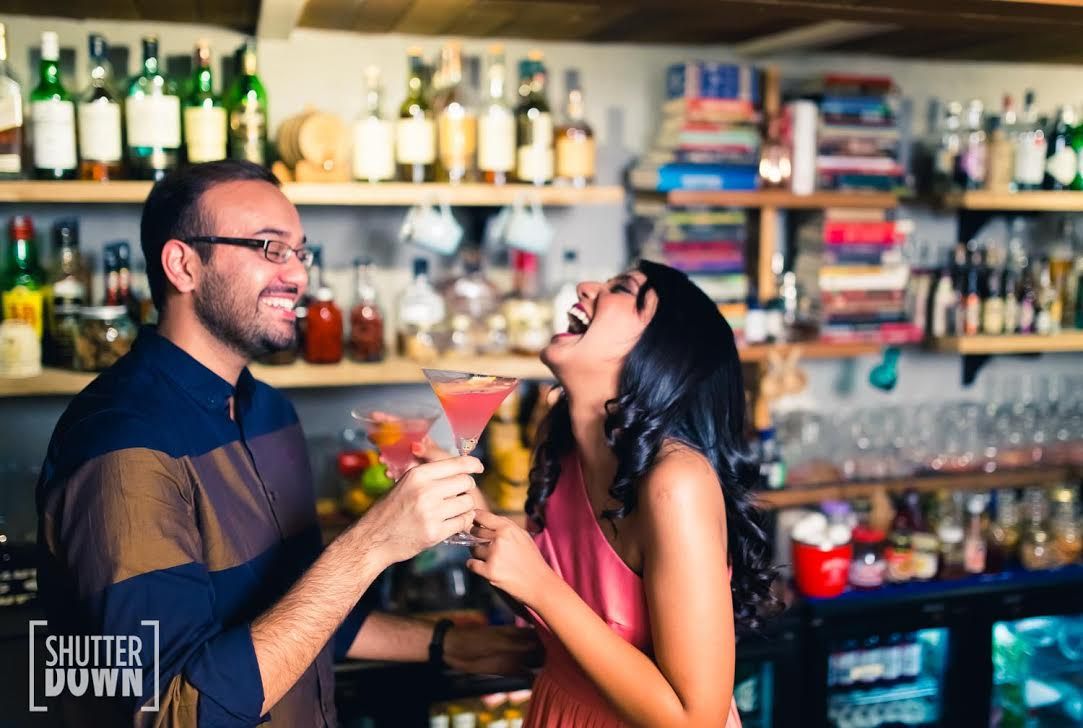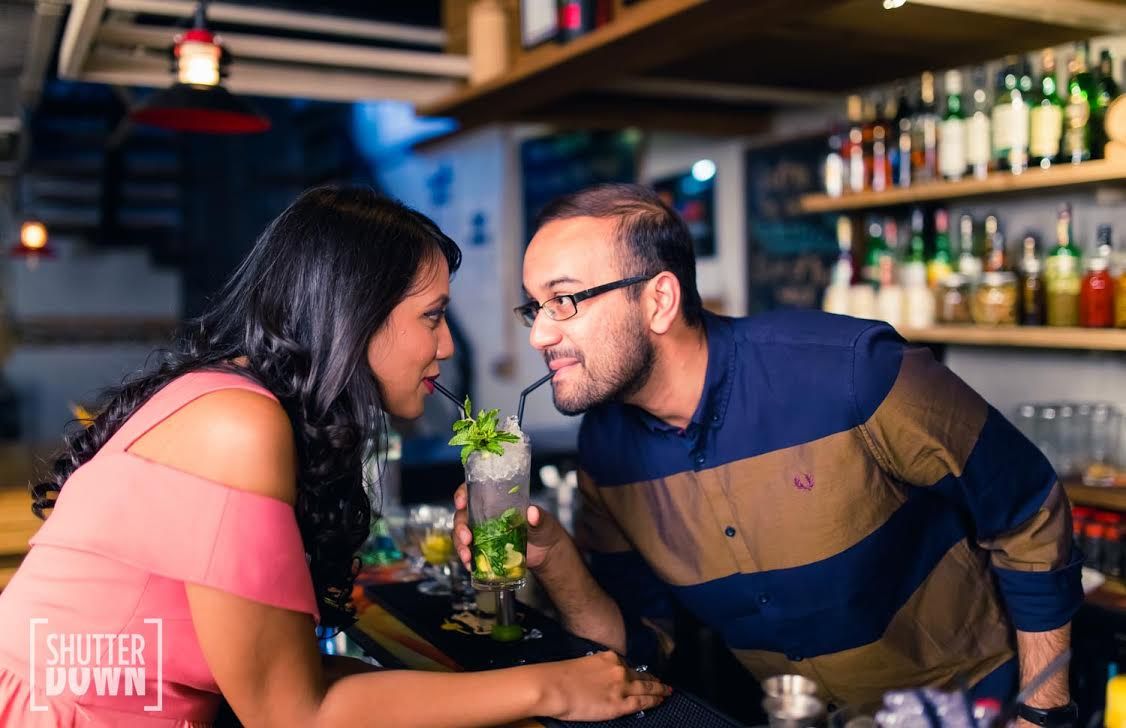 Image via Shutterdown - Lakshya Chawla★ 4.9
How fun is a Mixology or Bartending themed pre wedding shoot? Not only can you get nice and high to get rid of the jitters, but maybe even learn a trick or two if you combine this with a bartending course! Super cute, right?
Vintage Romantic with a train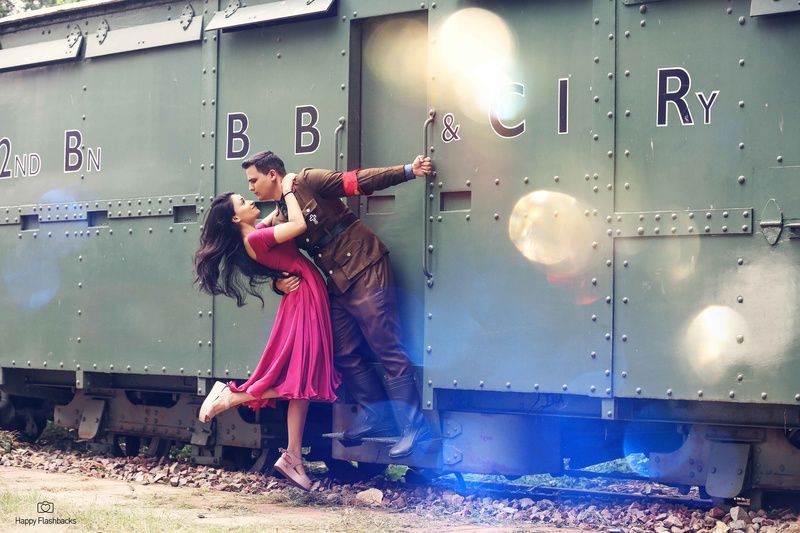 Image via Happy Flashbacks★ 5  and Shutterdown - Lakshya Chawla★ 4.9
There's something super vintage but romantic about a train, and these photos clearly grasp that! How utterly romantic are these pre wedding shoots with the couples getting mushy in front of trains? Glam and timeless!
Glam Bollywood-inspired with a flowing gown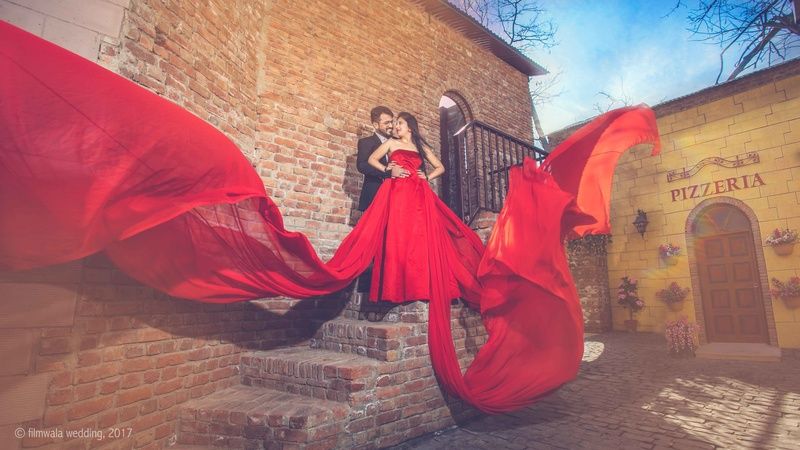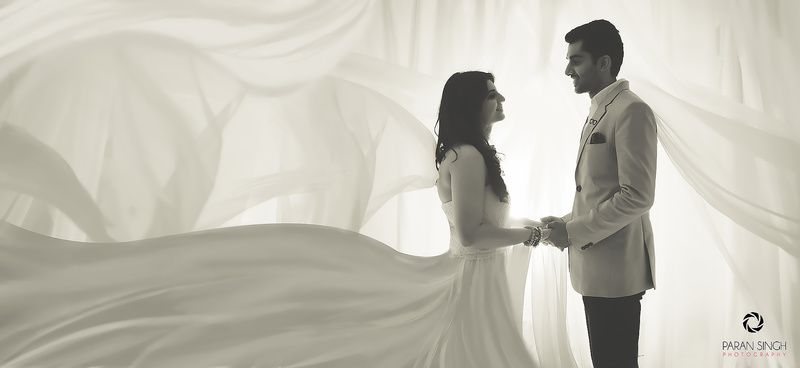 Image via Filmwala Wedding★ 4.9  and Paran Singh Photography★ 4.8
A long flowing gown with a train adds magic to photos! Might be a lot of extra work to get the right outfit, but at the end, it's totally worth it! So so glam and gorgeous!
Quirky Sported themed shoot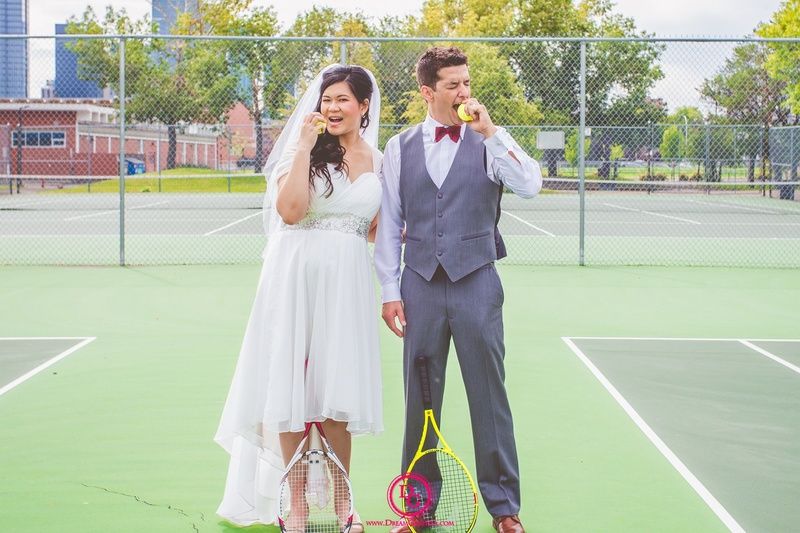 Image via Dreamgraphers★ 4.7
How cute and quirky is this pre wedding shoot? At a court, holding rackets, but dressed in wedding wear! Crazy fun!
At Kingdom of Dreams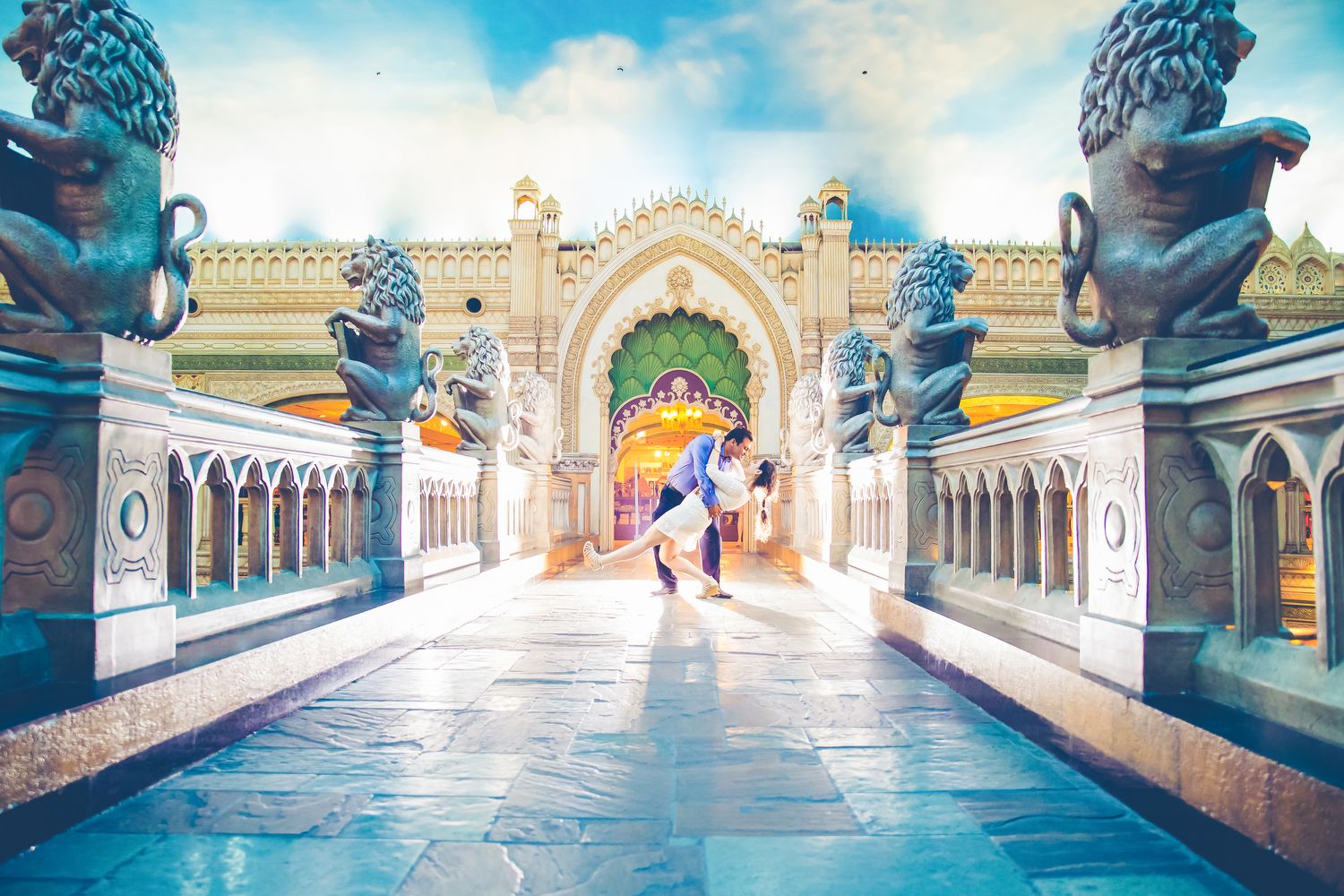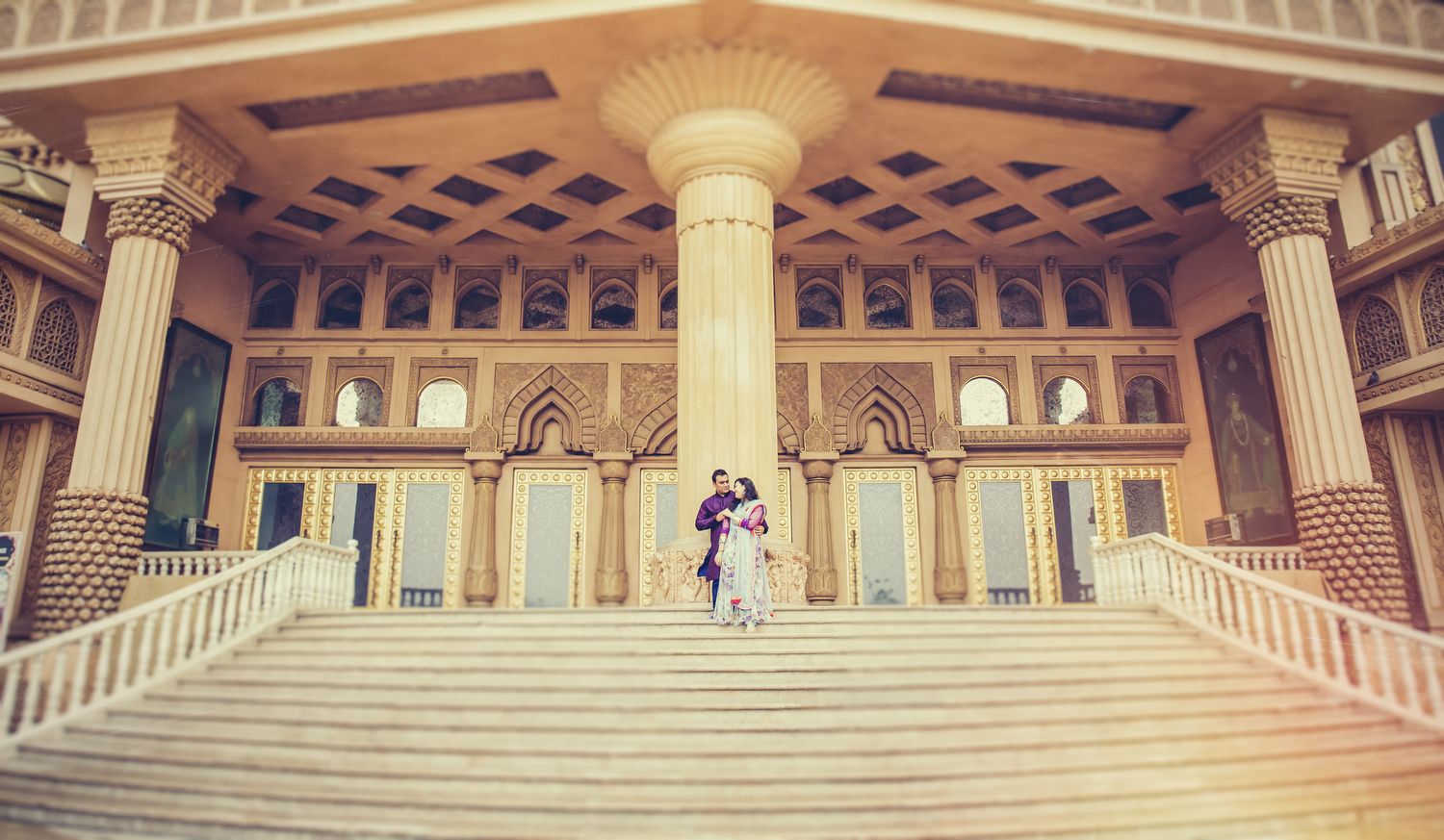 Image via Avnish Dhoundiyal Photography★ 5
Who knew Kingdom of Dreams could make such an awesome location for a Pre wedding shoot as well? Majestic and pretty, it's a superb backdrop for your photos- no matter how romantic or crazy you want to pose!
Getting cuddly and cosy at home!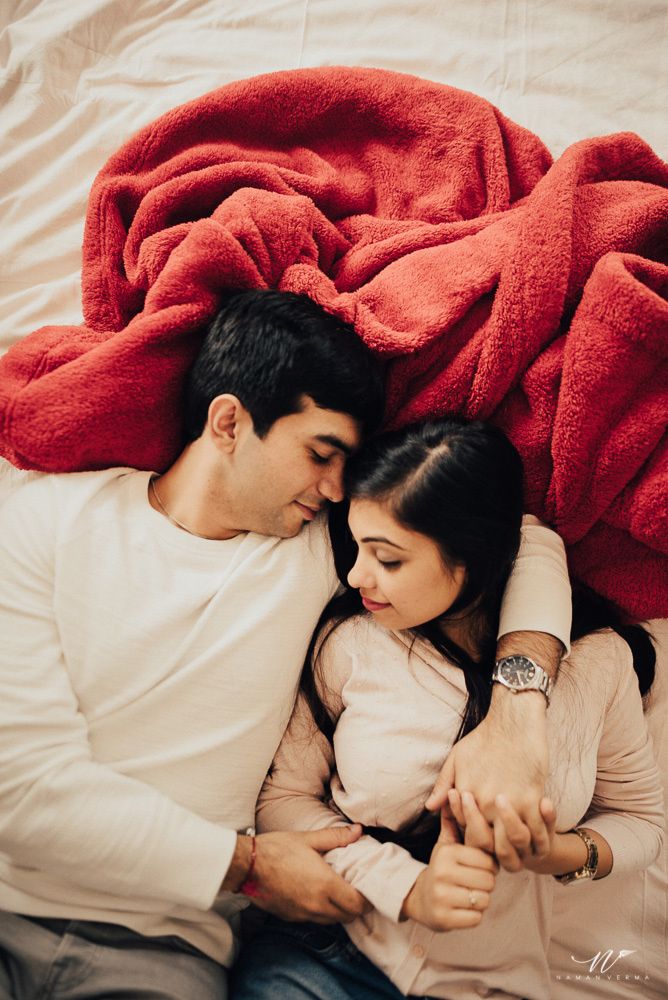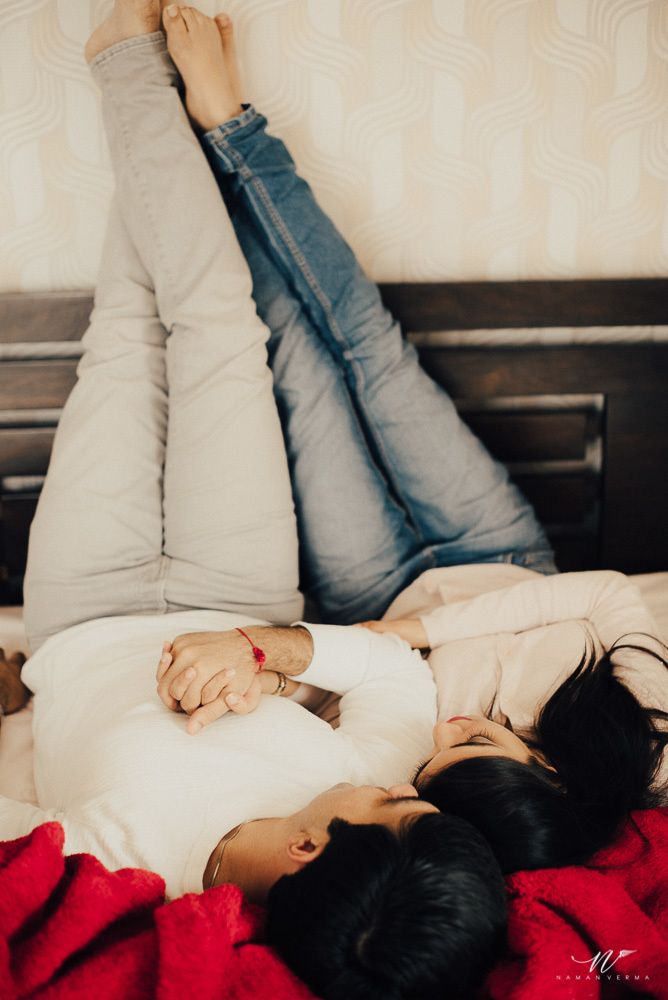 Image via Naman Verma Photography★ 4.9
What better place than the bed or the couch to get all warm and cosy? A home themed pre wedding shoot is also a great idea, not only can you get all comfortable,
Adventurous shoot with a jeep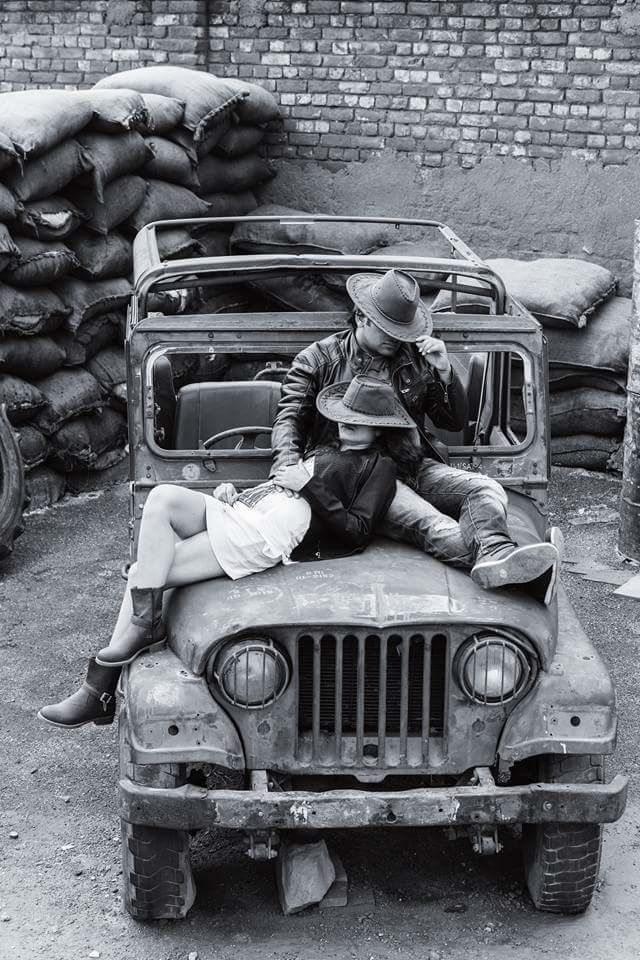 Image via KB Photography★ 4.8
If you both are the adventurous outdoorsy types, then this is a great idea! Instead of a car or a bike, a jeep makes for a great pre wedding shoot prop that looks super exciting!
With a 'scratched' love message!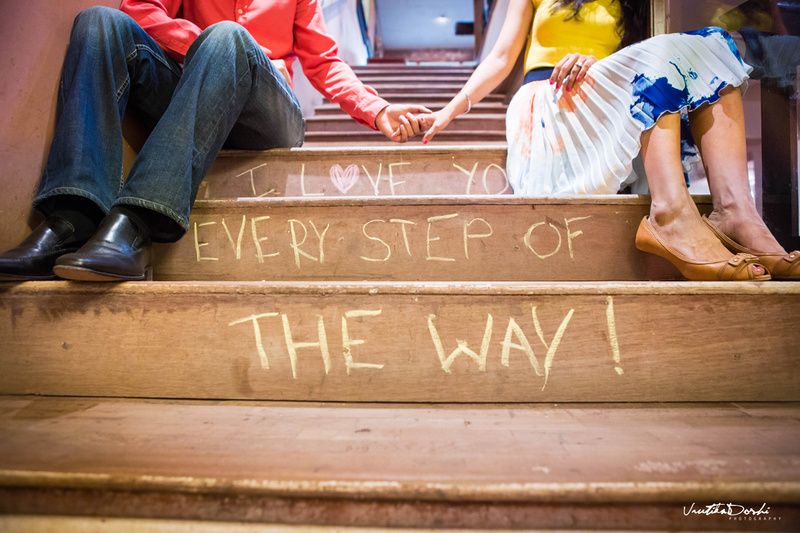 Image via Vrutika Doshi Photography★ 5
The most Indian way to express your love! But instead of ruining monuments, you can scratch your love message on stairs and later get it fixed! But looks cute!
So, inspired enough?