This Bride Got Her Sangeet Lehenga Custom-Made Over Whatsapp !
BY Sakshi | 21 Aug, 2017 | 1824 views | 4 min read
Yup, you heard that right! Over Whatsapp. We have heard of brides choosing their lehenga a week before the wedding and even over FaceTime, but getting it customised back in India while you're abroad and that too over Whatsapp? Well, that's a lot of confidence to have over your stylist! So, do you remember Nishaa, the bride who totally nailed the summer bride look on her Mehendi? Well, her stylist styled her to perfection on her Sangeet too, and got an outfit custom-made over Whatsapp!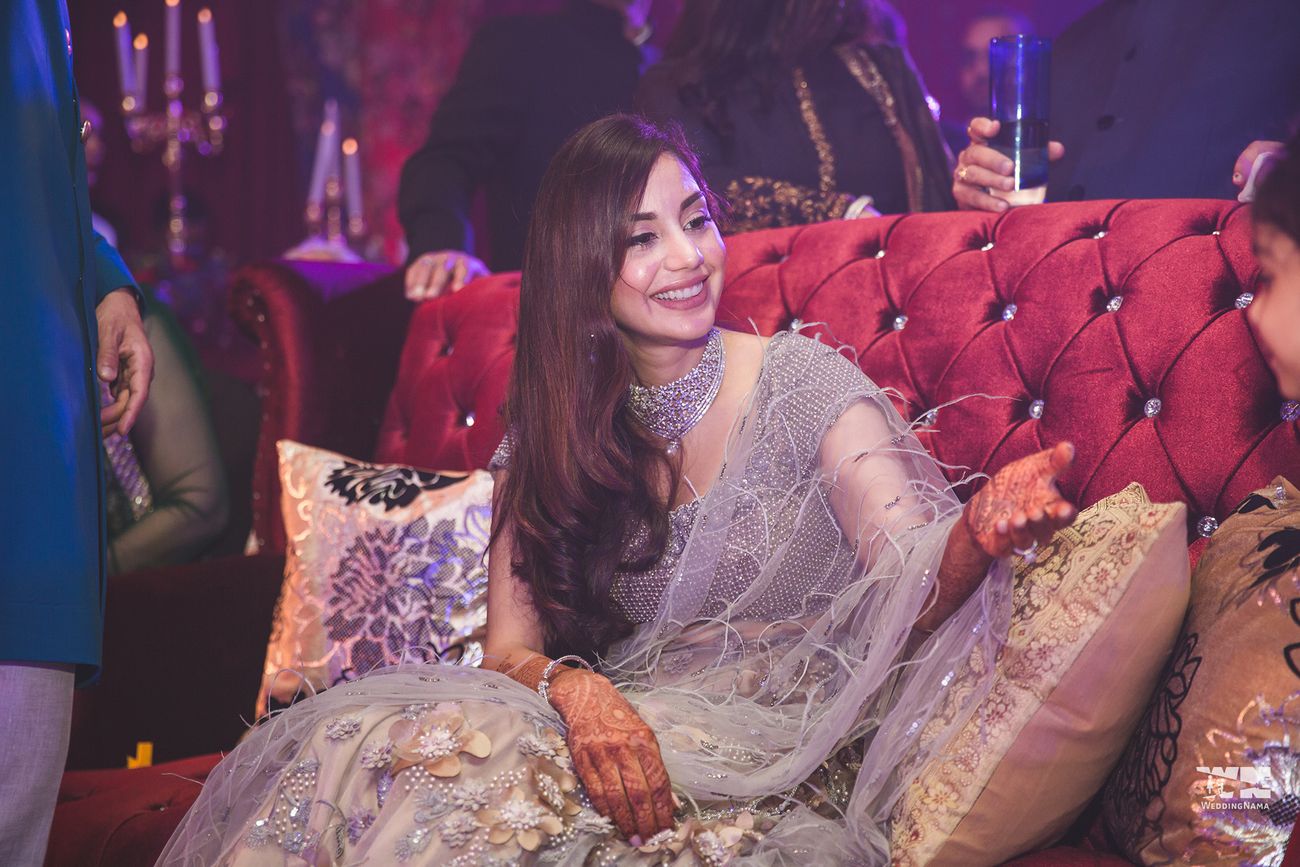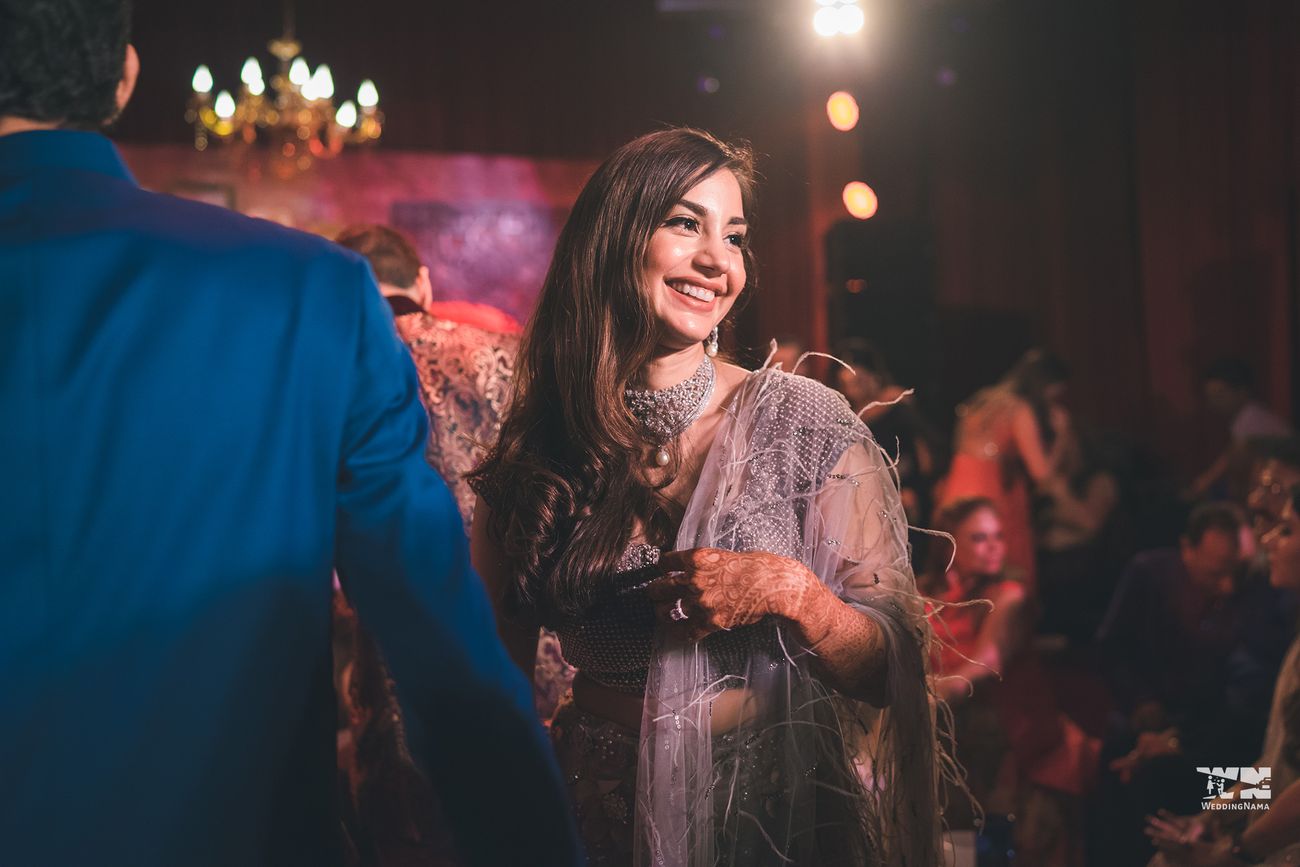 Real Bride Nishaa Tolani lives in Singapore and had a destination wedding in Phuket, so it wasn't possible for her to keep coming down to India to pick her bridal outfits. That's when she decided to get one customised and picked stylist Manisha Kundnani to do the job on her behalf. All Nishaa knew was that she did not want a very traditional outfit for the Sangeet, but something which had a modern vibe, so all they knew was that they wanted something monochrome.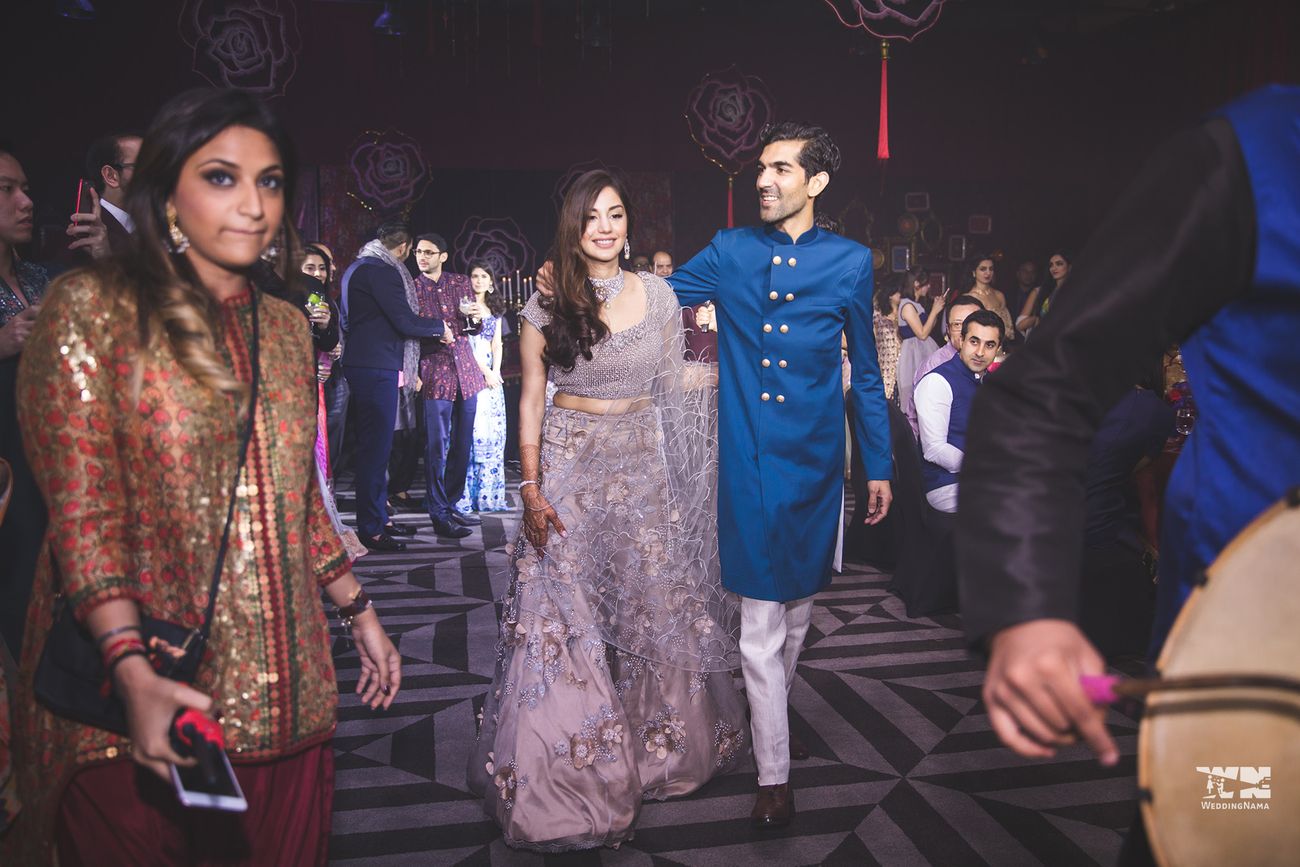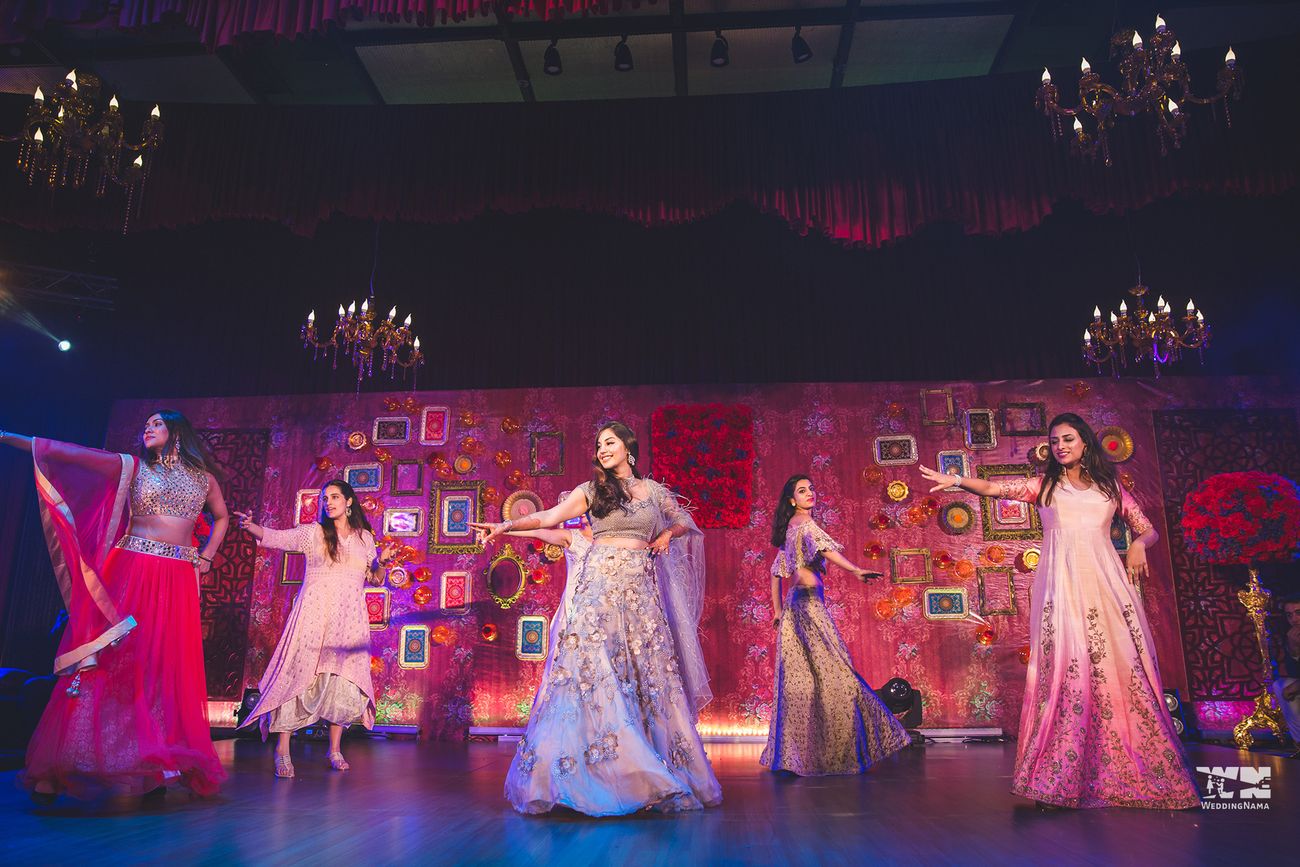 Manisha says, "While going through references on Instagram, we came across this really pretty 3D work on a saree by designer Sherina Dalamal (CHERIE D Couture). The work looked absolutely pretty and very different from what we were looking at which immediately attracted Nishaa and me both. We contacted the designer and explained to her - our concept of having the same 3D floral embroidery on a lehenga spaced closely from the top and dispersing at the bottom. We wanted to go all out as it was for the Sangeet  - that means, a scallop-cut princess neckline blouse with full pearl work embroidery (since the 3D flowers on the lehenga also had self pearls) and Swarovski stones on them to go with the flow of the outfit. To top it up, we made use of the new trend, 'Feather' by adding it in the dupatta to create drama and complete the look."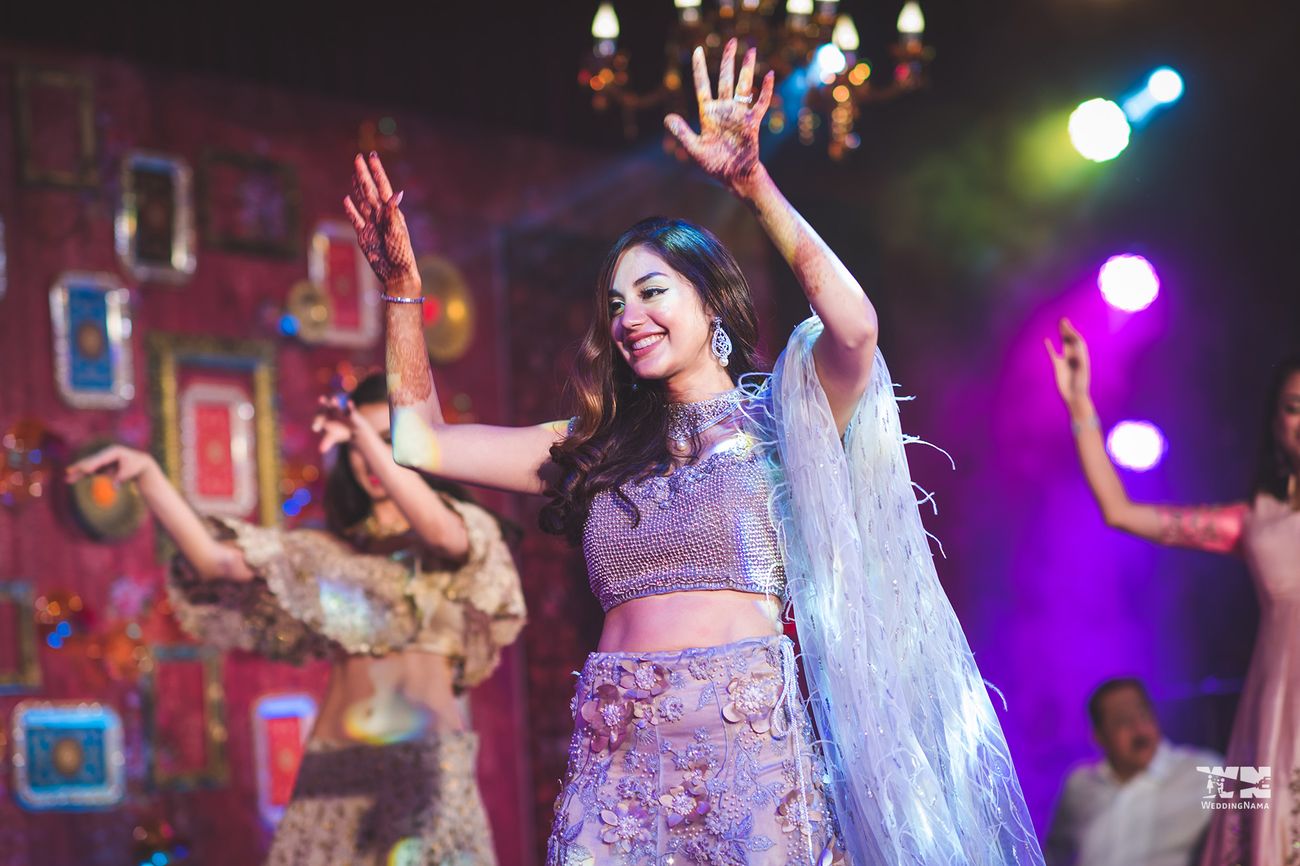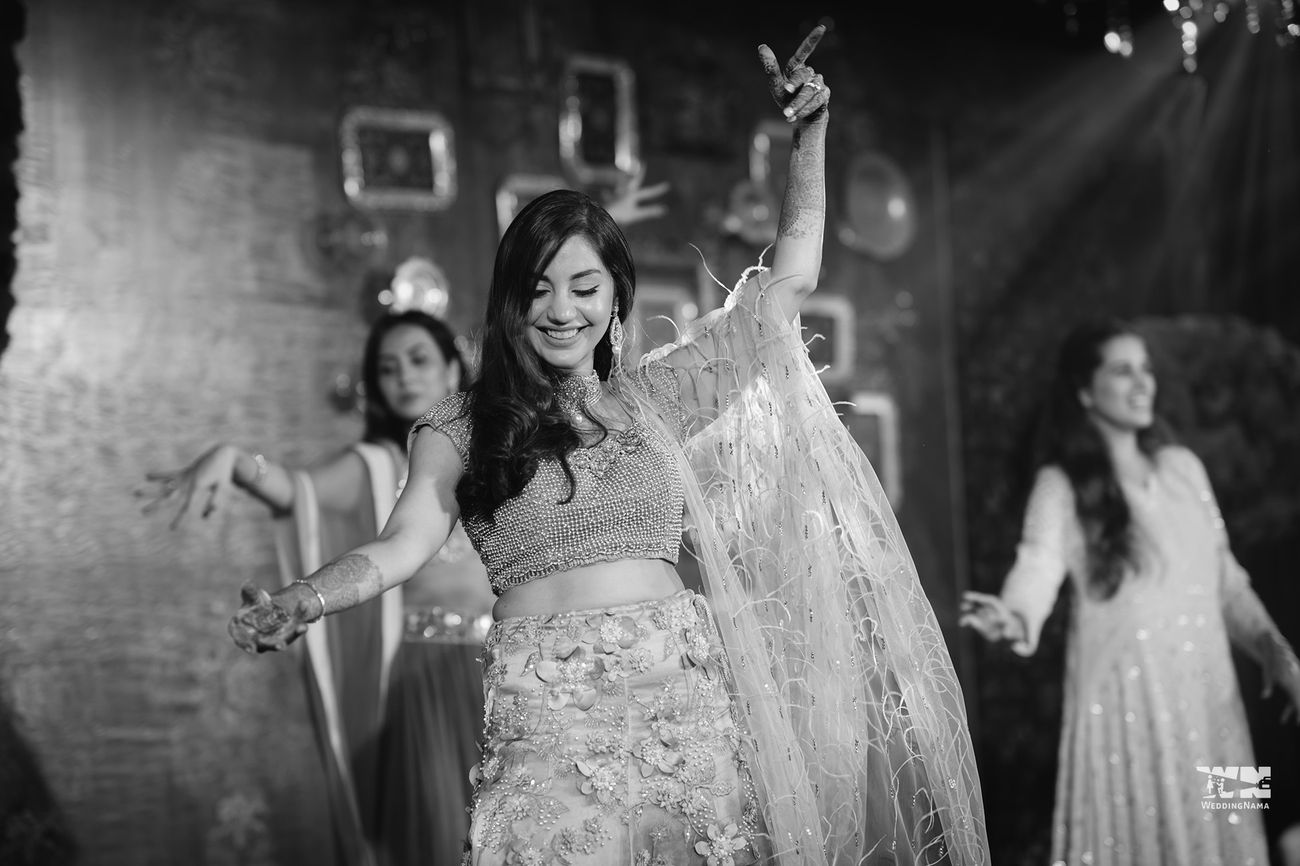 So they went forward and requested the designer to send us a sketch to visually have a look at how the idea would turn out. Manisha says, "Since the bride had previously worn a couple of outfits by Sherina, in fact one of them for her Roka ceremony, and absolutely trusted her with the fit and execution of the outfit. Within the next 2 days, she sent us a sketch and it did not even take us a minute to approve it. This entire conversation and coordination took place over Whatsapp."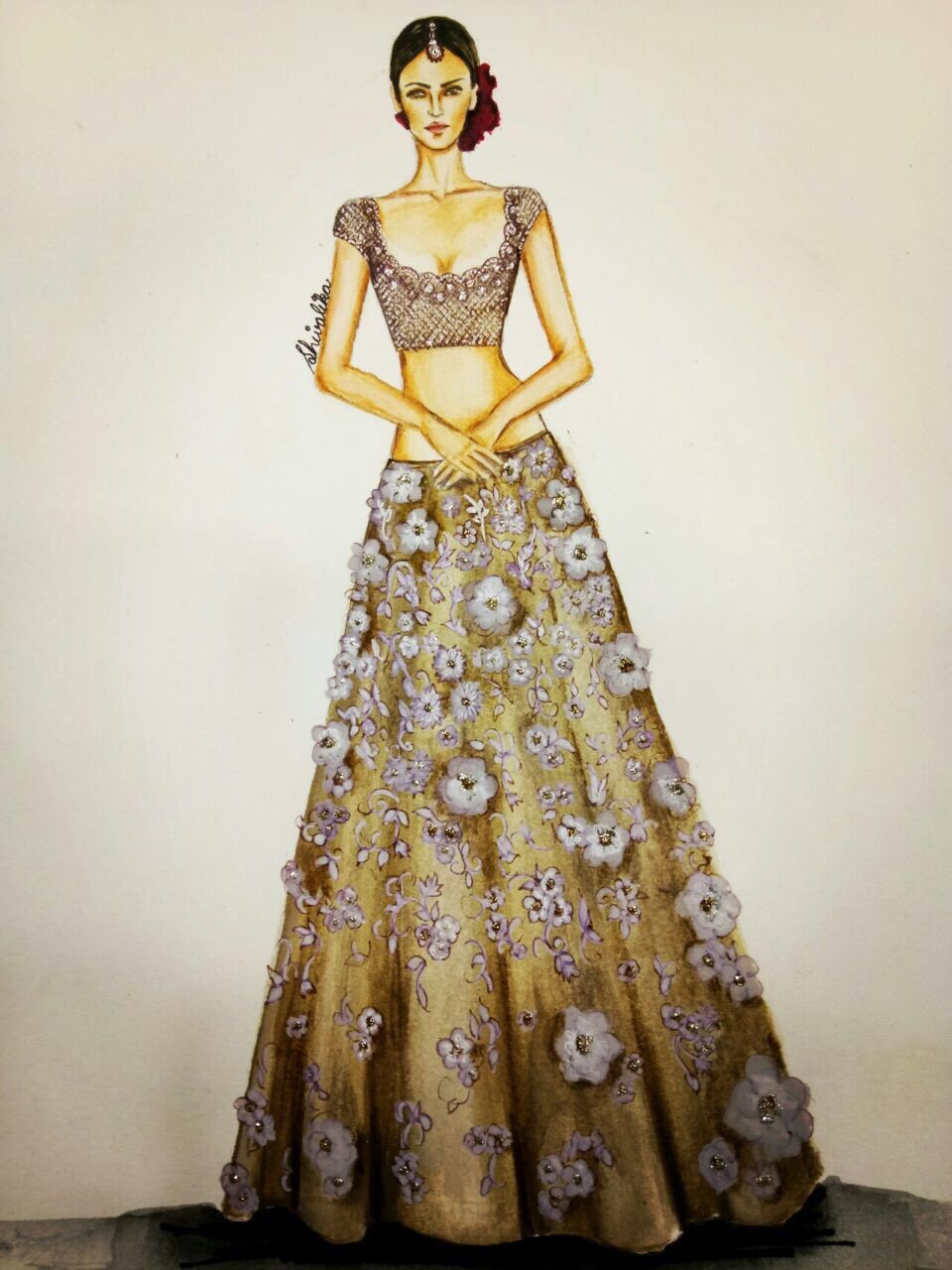 Manisha adds, "We were in absolute AWE at the first fitting. The outfit looked stunning and exactly how we imagined it to be. The fit, the work and the colour complimented the bride so well. Sherina truly did a fab job and we were extremely happy with the workmanship of the outfit. Nishaa was very keen on wearing a diamond set for this function since we were aiming at a modish and chic look. The choker set from Estaa Fine Jewelry was a perfect fit for the outfit."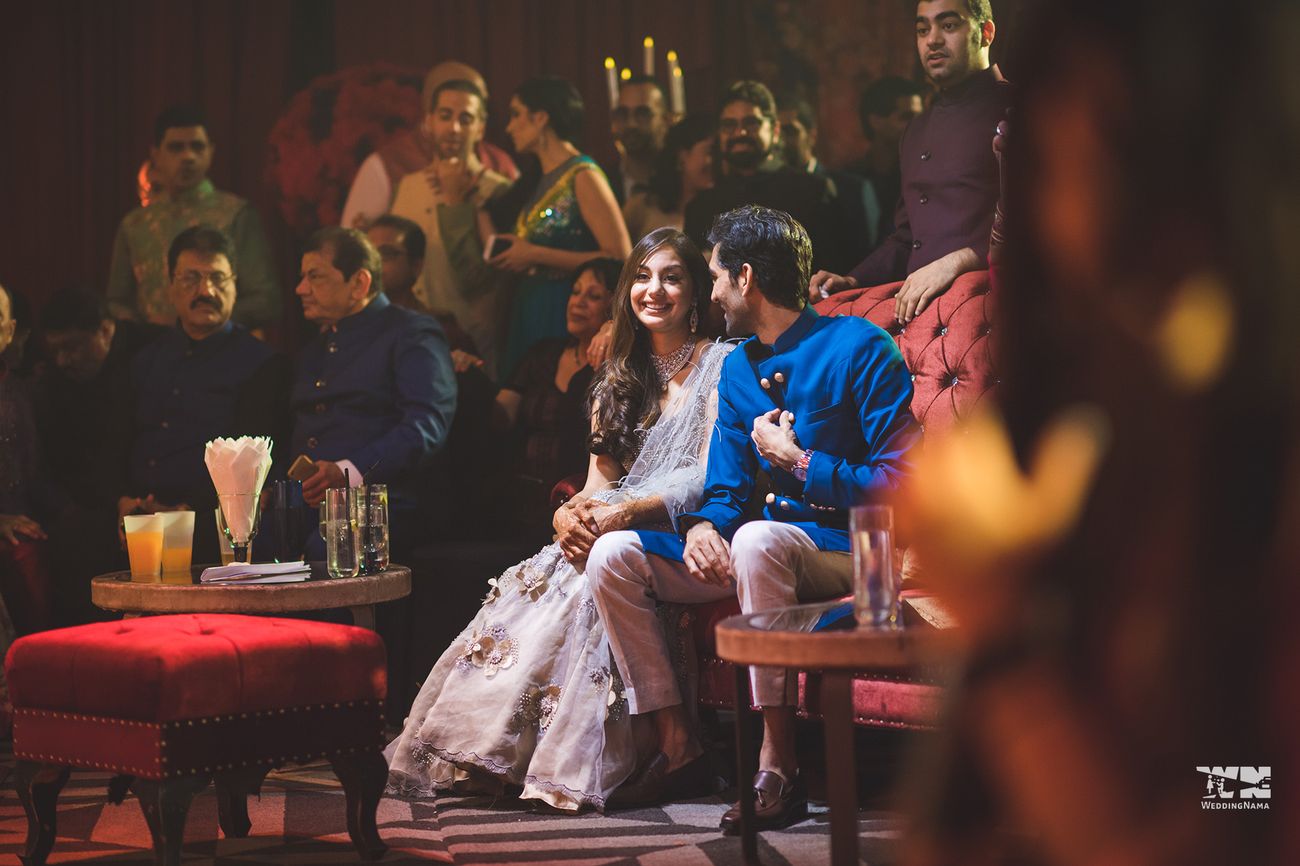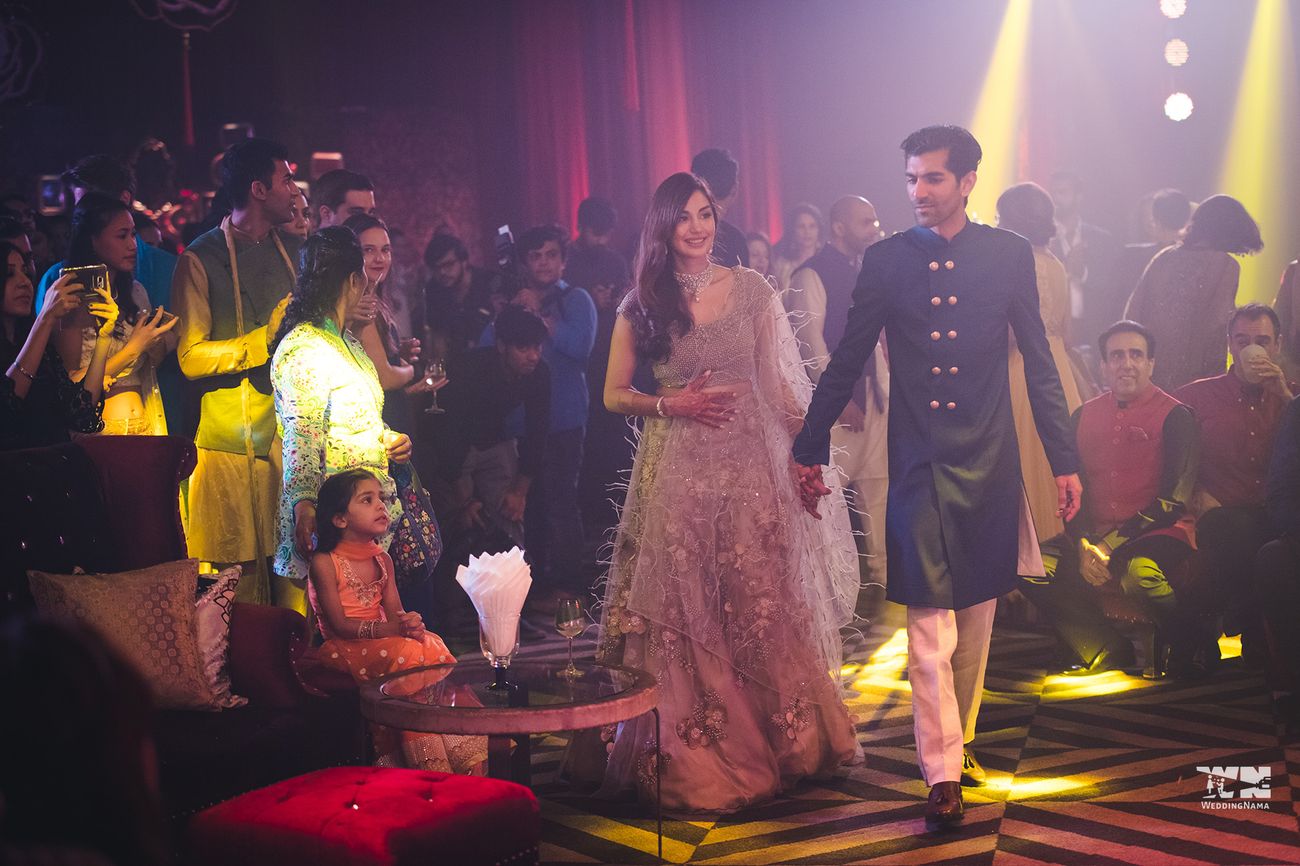 Manisha even gave some Stylist Advice. She says, "Customisation is very risky. Ideally it is always better to pick what you have seen. If the bride is very particular about embroidery details, make sure to choose the embroidery what the designer is already an expert at. Going monochrome with a lot of experimental embroidery is a safe bet. It also makes you look thinner and taller at the same time. Always keep space between the neckpiece and neckline of the outfit to enhance and make your jewellery stand out as well. No space makes the jewellery unnoticeable, making the neckline crowded."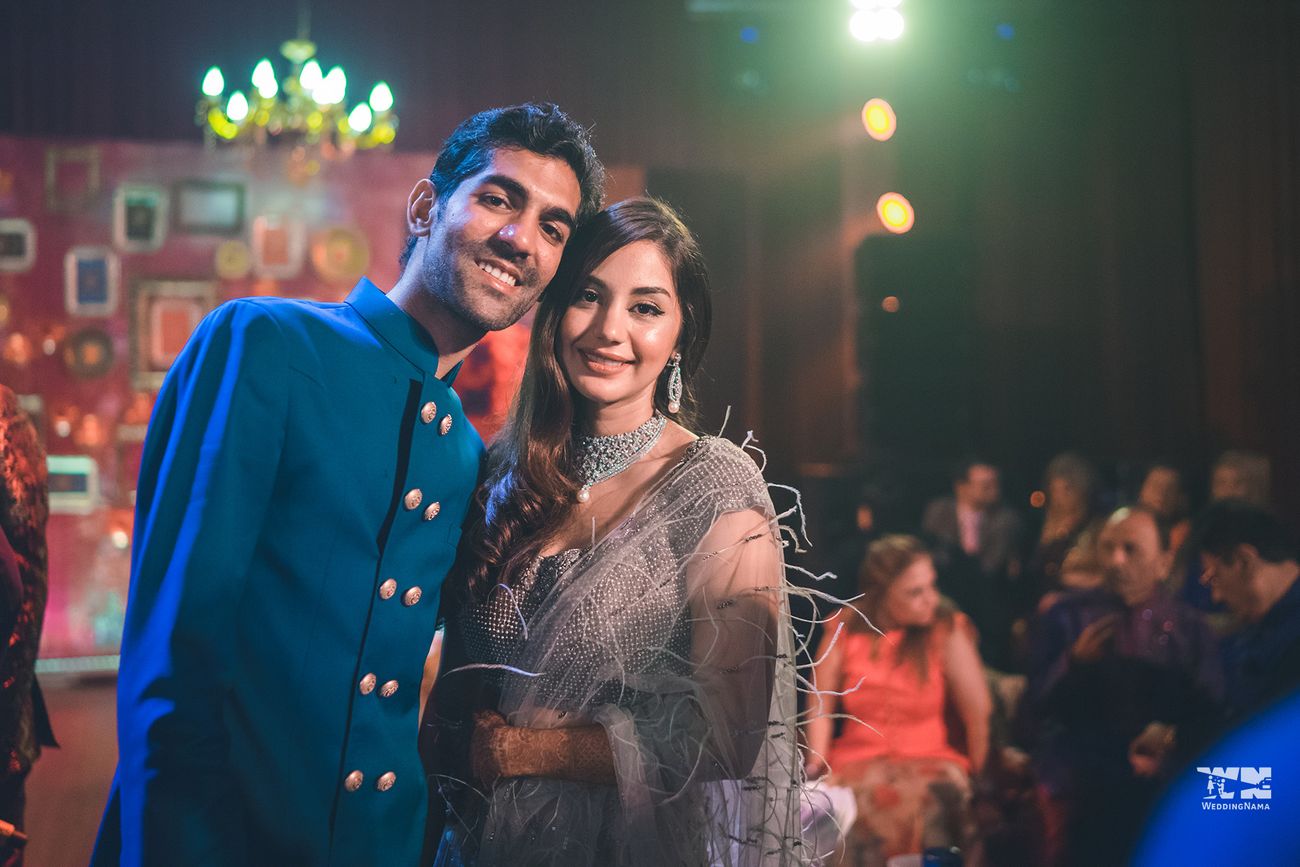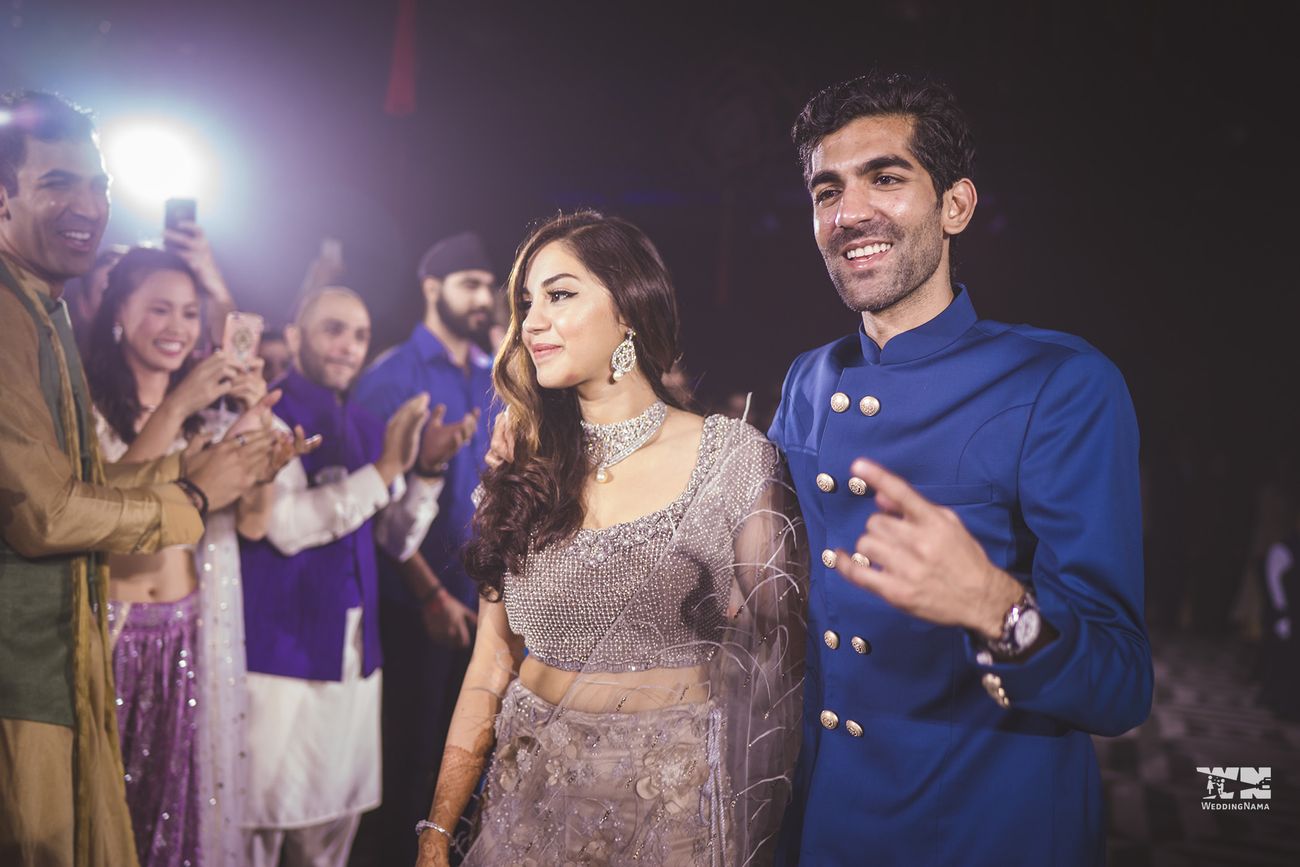 Vendors: Bride's Outfit- CHERIE D Couture by Sherina Dalamal, Stylist- Manisha Kundnani; Bride's Jewellery- Estaa FIne Jewellery; Makeup Artist- Gulnaz Nejmi; Groom's Outfit- SS Homme Couture; Shoes- Joy Shoes; Photography- WeddingNama★ 5 ; Venue- The Slate, Phuket.