Minimalistic Mehendi Designs for Brides Who Don't Like To Go OTT!
BY Sakshi | 22 Jun, 2016 | 8426 views | 3 min read
So are you a bride who doesn't like an arm full of Mehendi on your big day? It could be due to an allergy, the repulsive smell or just not being fond of Mehendi. Whatever it is, it's part of our tradition, and whether you like it or not, someone in the family will pretty much get you put at least a little bit on. That is exactly why WedMeGood has put up a list of options for you, which will make you and everyone else happy! Simple and minimalistic Mehendi designs that solve the problem in a jiffy!
A Single Kali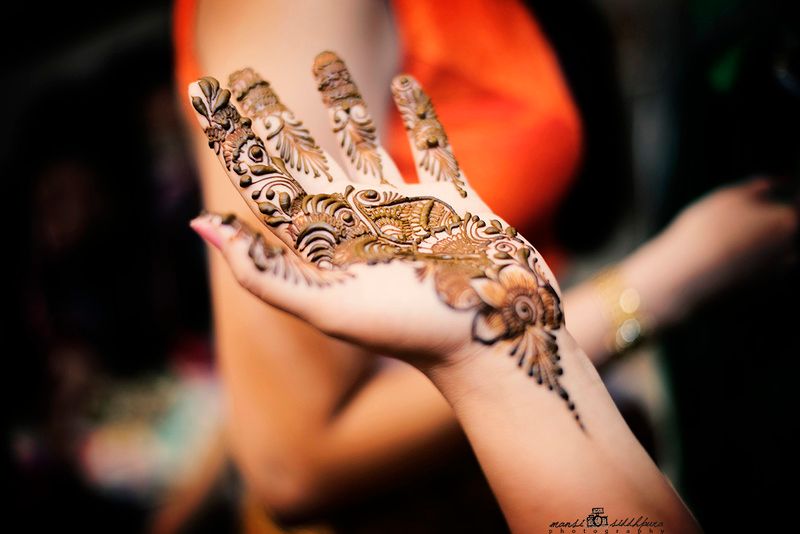 Photo Courtesy: Mansi Siddapura Photography
A simple design that can be done quickly! A single kali on the front and the back on both the sides that ends at the wrist.
Mehendi Jewellery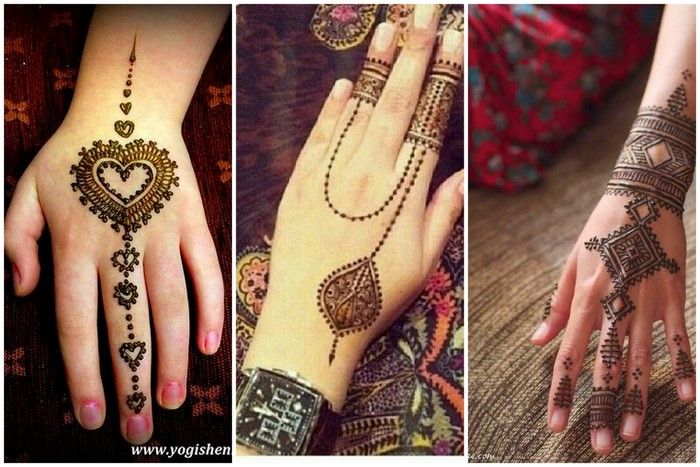 Photo Courtesy: Pinterest
Mehendi designs as jewellery are so unique and interesting! Plus, this can really stand out apart from the regular crowd who will have simpler Mehendi as well! Read more about it on WMG here.
Lace Glove Henna
Photo Courtesy: Pinterest
Gorgeous isn't it? Such a pretty idea!
Spaced out Arabian-inspired Mehendi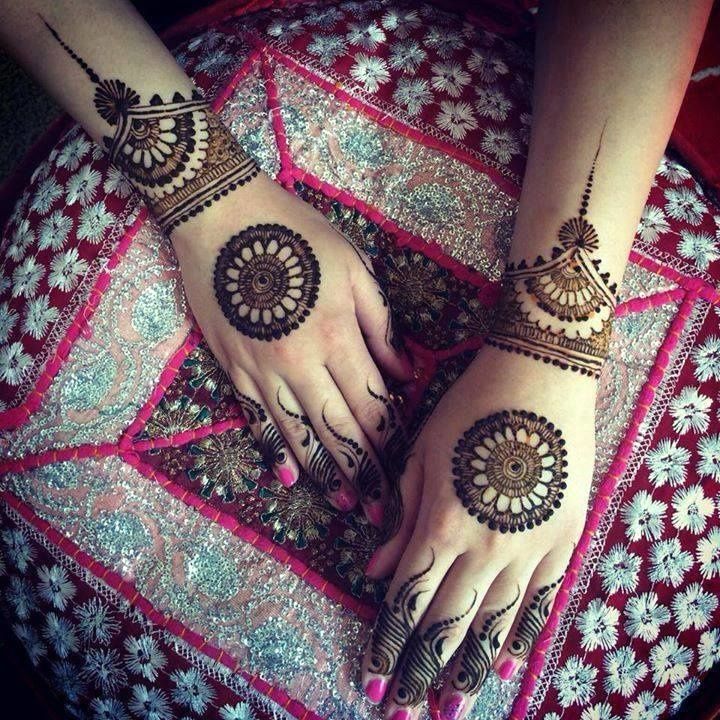 Photo Courtesy: Aayat's Mehendi Studio★ 2.5
Arabian Mehendi designs are wow as it is, but this one just stands out so much more thanks to the contrast with the skin!
Matching hand and feet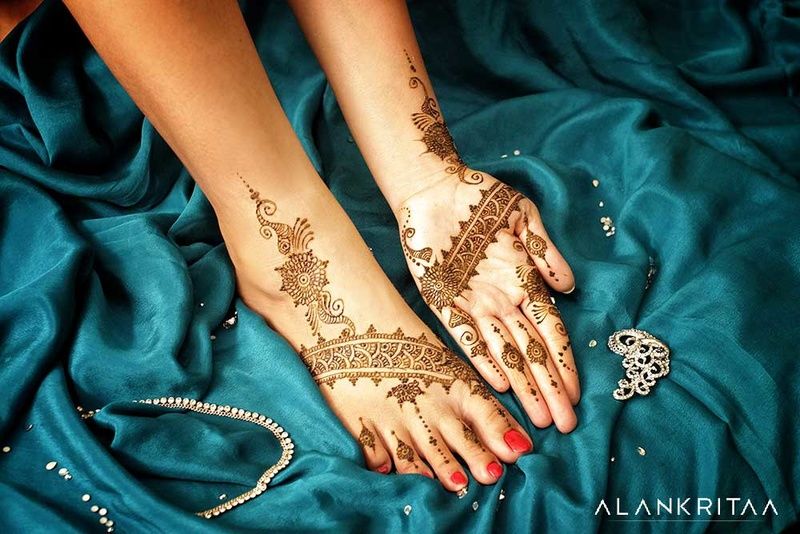 Photo Courtesy: Alankritaa★ 4.9
Looks like a pair doesn't it? A simple design for the bride who really doesn't want much!
Circular Design in the Centre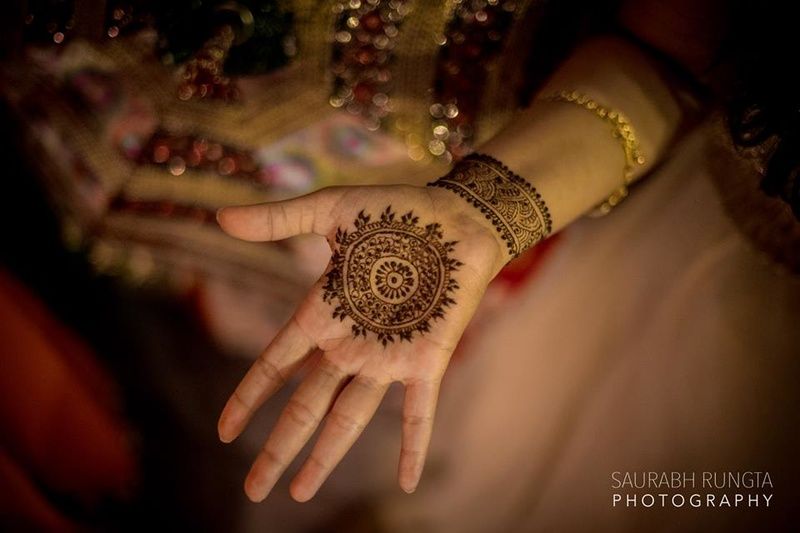 Photo Courtesy: Saurabh Rungta Photography★ 3.5
Instead of doing the simple circle in the middle of the palm (which some brides do really prefer, btw), choose to do something a little more creative!
Just borders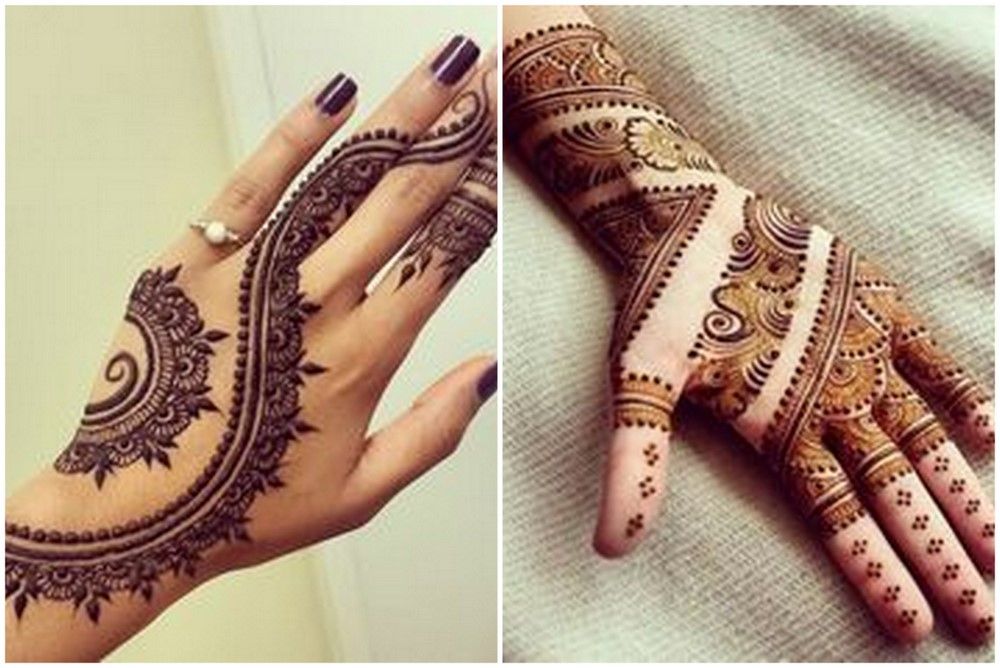 Photo Courtesy: www.bigfatindianwedding.com
Instead of filling up the whole hand, you can even choose to get only borders designed that run through the front and back. Stands out, doesn't it?
Mehendi with lots of Empty Spaces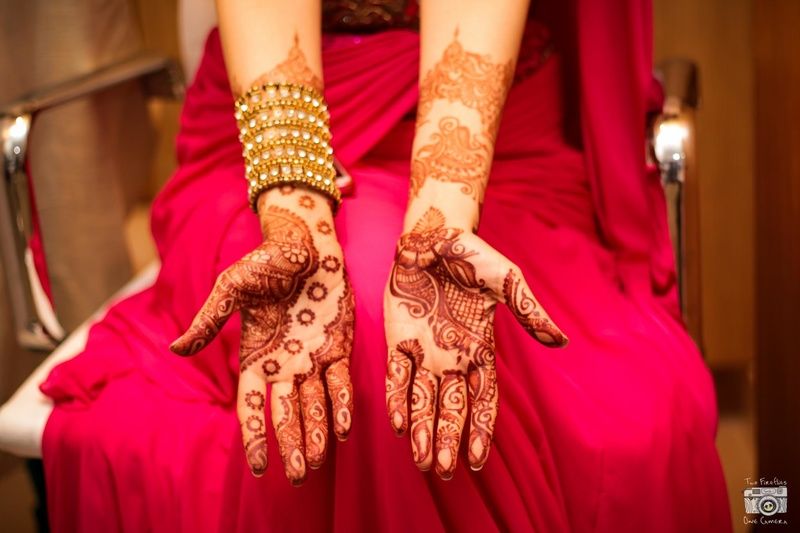 Photo Courtesy: Two Fireflies One Camera
Yup, we had told you about this trend recently, and it's perfectly for the bride who wants lesser Mehendi!
Do only half a hand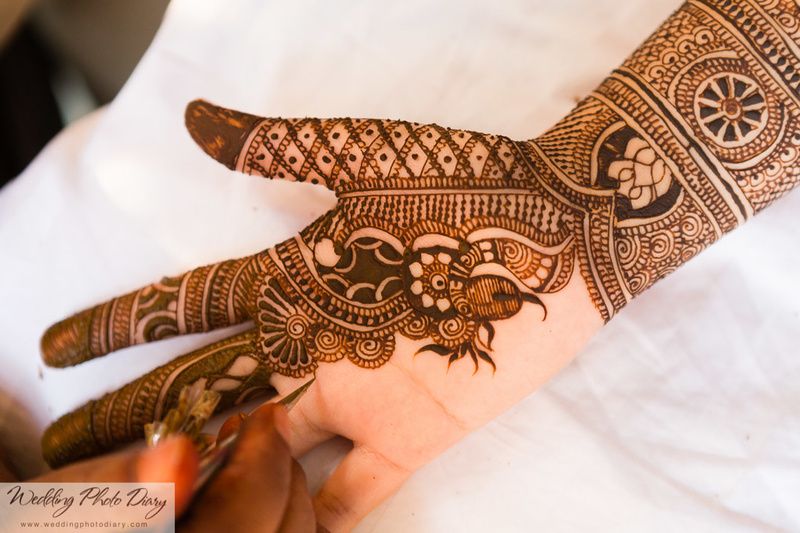 Photo Courtesy: Wedding Photo Diary By Prateek Sharma★ 5
Another way to do it simply is to do only half the hand and leave the remaining empty.
Flower Jaali Mehendi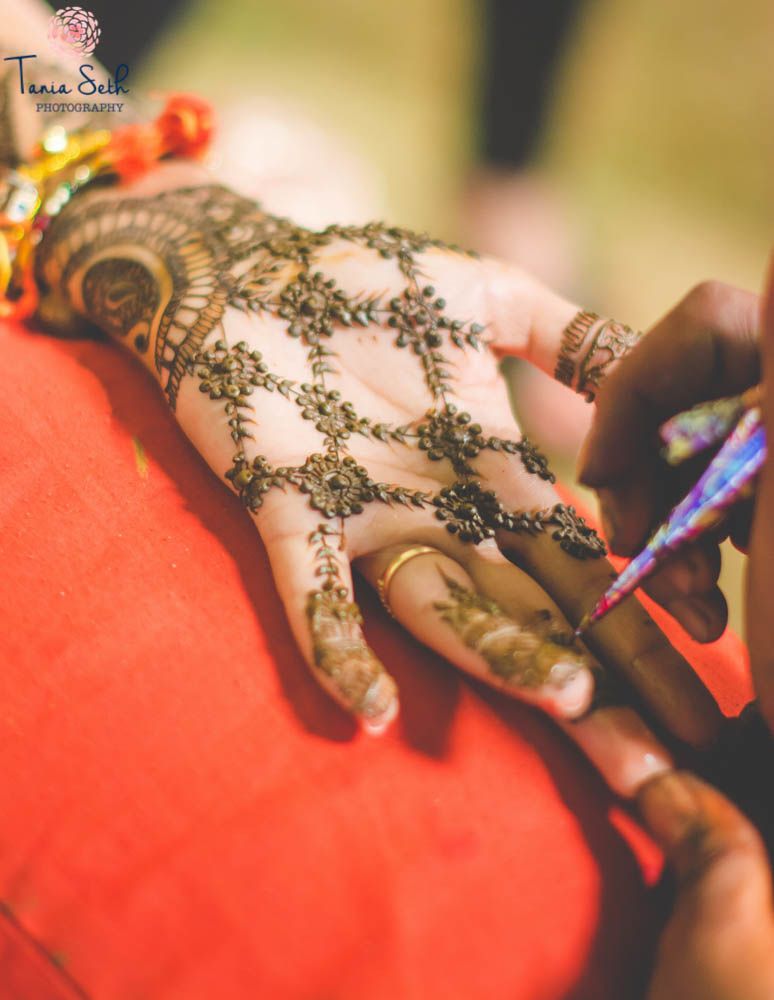 Photo Courtesy: Taaniyah Seyth Photography★ 4.8
Jaali Mehendis look so elegant and fresh! This floral one is uber cute!
Abstract Mehendi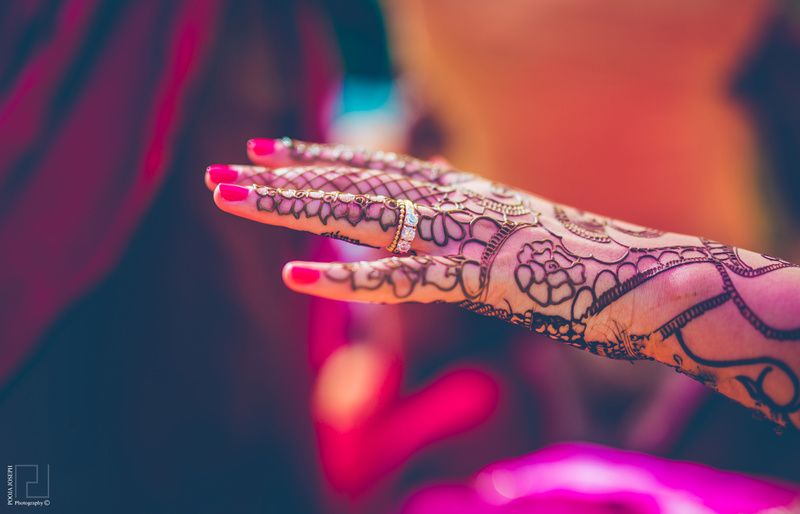 Photo Courtesy: Pooja Joseph Photography★ 5
This one has just the outlines which stand out so beautifully in contrast to the skin! Simple yet does the job!
Go non-traditional, choose a modern design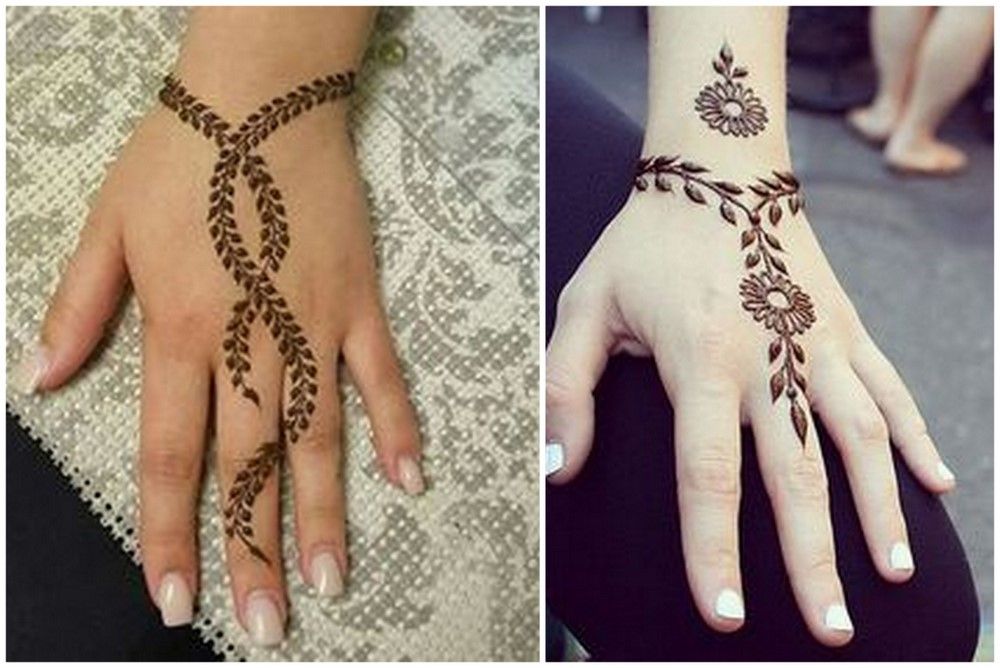 You can opt for Greek-inspired designs, like the one above or just something really hatke from the traditional!
Sparse but Interesting!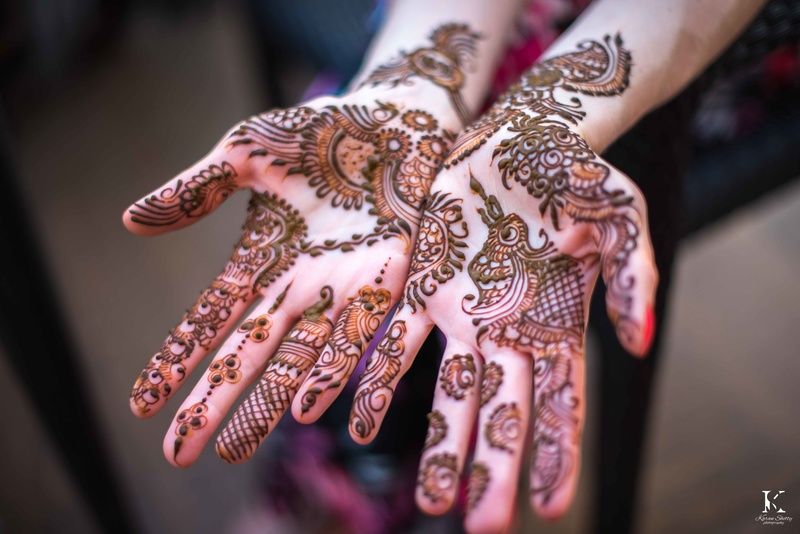 Photo Courtesy: Karan Shetty Photography
Just a few sparse details spread out beautifully, this one will definitely be a great alternative to a full-hand intricate Mehendi.
White Henna Tattoos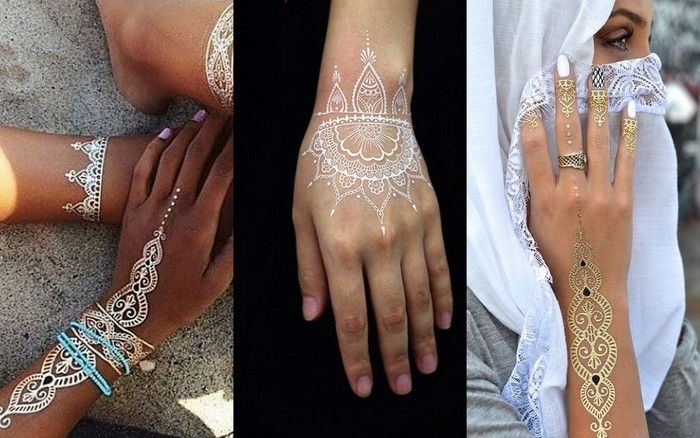 Gorgeous right? This is probably something you've never seen before! Read more about this interesting trend on WMG here.
If minimal mehendi designs is something you are looking for, then do not forget to check out 20 minimalistic mehendi designs for your feet. Browse through more mehndi designs for ideas and inpirations for your special day!