MUA's Reveal: How To Make Your Lipstick Long-Lasting On The Day Of Your Wedding!
BY Apoorva | 20 Jun, 2018 | 4240 views | 7 min read
A bridal lipstick is a sort of extension of the bride herself. Some prefer a bold red while some love a blushing pink. But how do you ensure that it stays put? Brides everywhere rejoice. If you've been flip-flopping on how to make your lipstick last longer, we have you covered with 14 different makeup artists opening their vanity cases and spilling out the secret!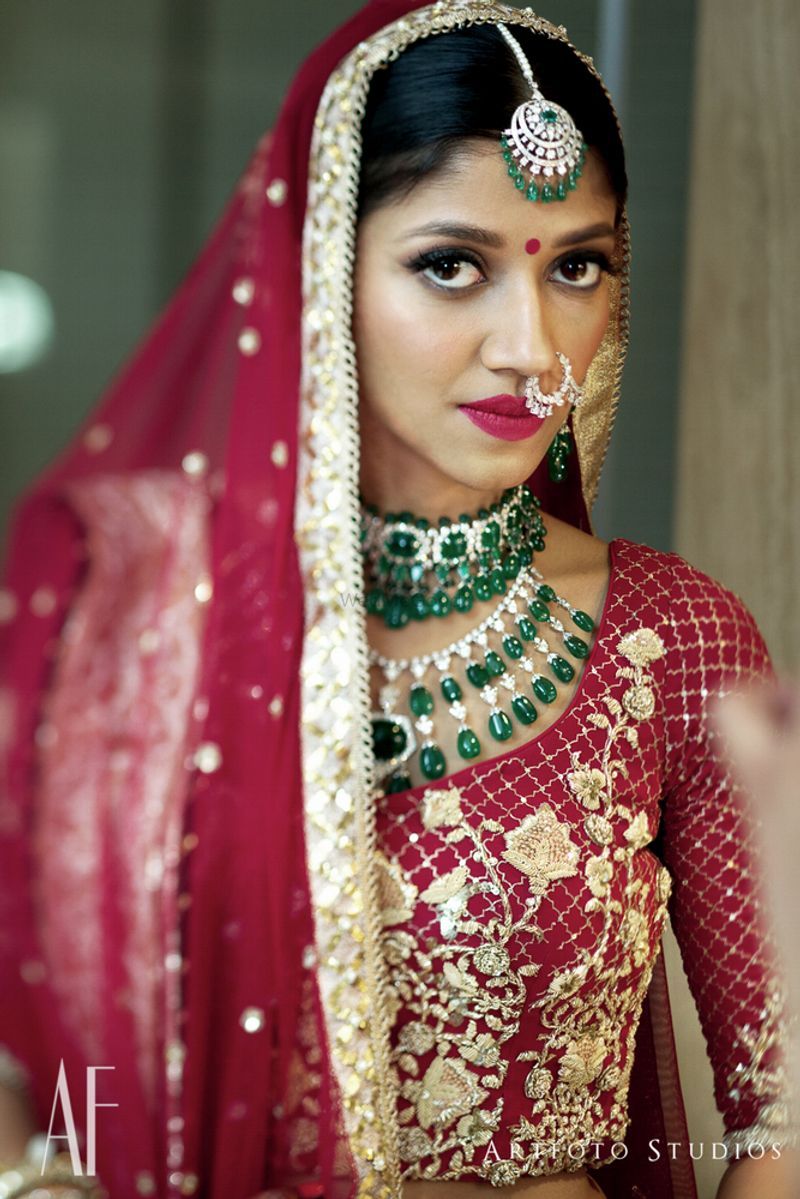 Image via Artfoto Studios★ 5
GlossNGlass

 says 'Use A Lip Primer'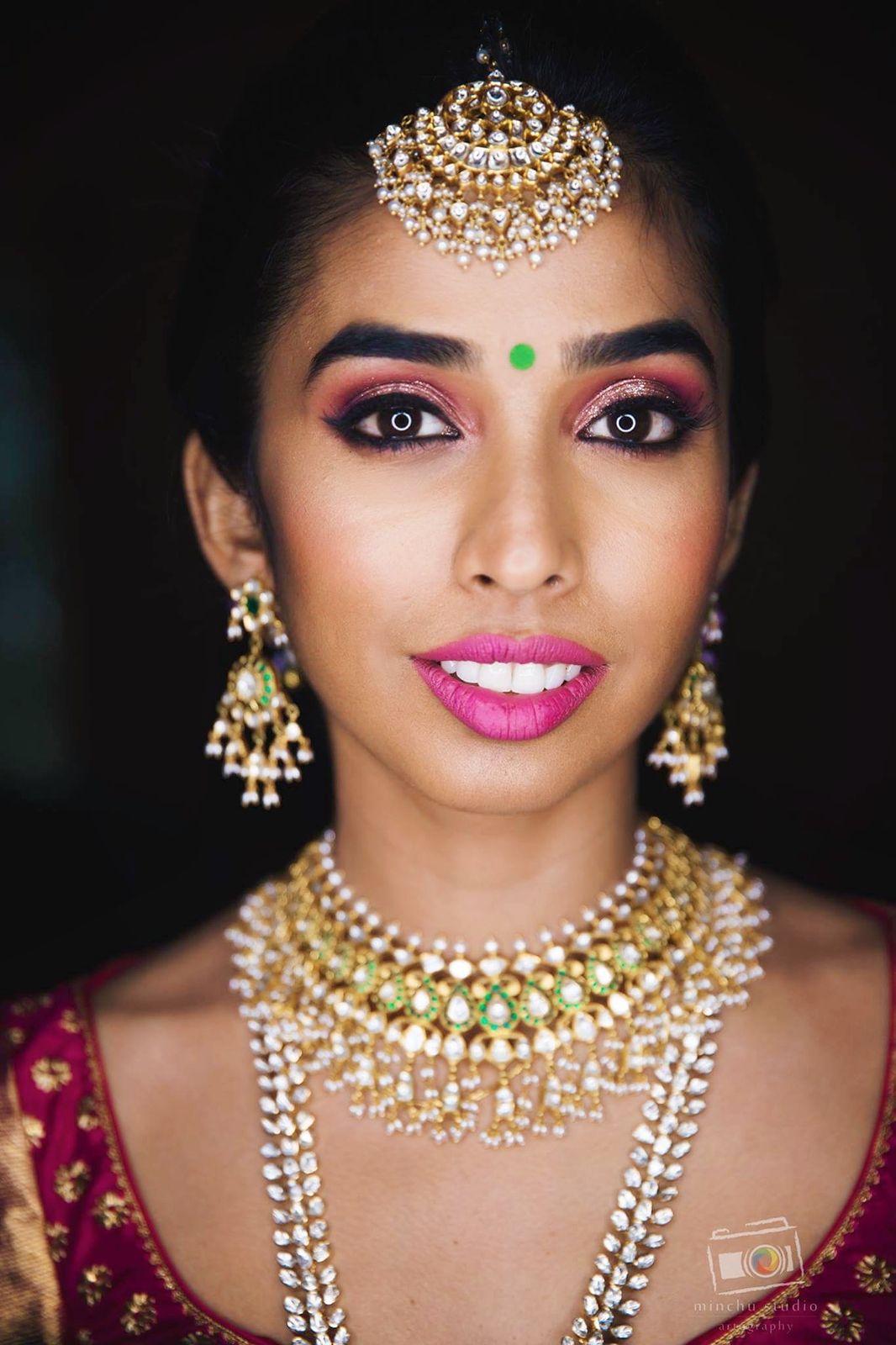 Some tips to make your lipsticks last longer through an entire day of wedding festivities are making sure the area around the lip is patted dry, using a lip primer post that ensures the lip is hydrated as well as it holds the lip colour to last longer than it would by itself. Although matte lip sticks tends to last longer because of the texture but if you prefer glossy or satin textures using a lip pencil underneath the lipstick will not only help in accentuating the shape of the lip but will also make these textures last longer.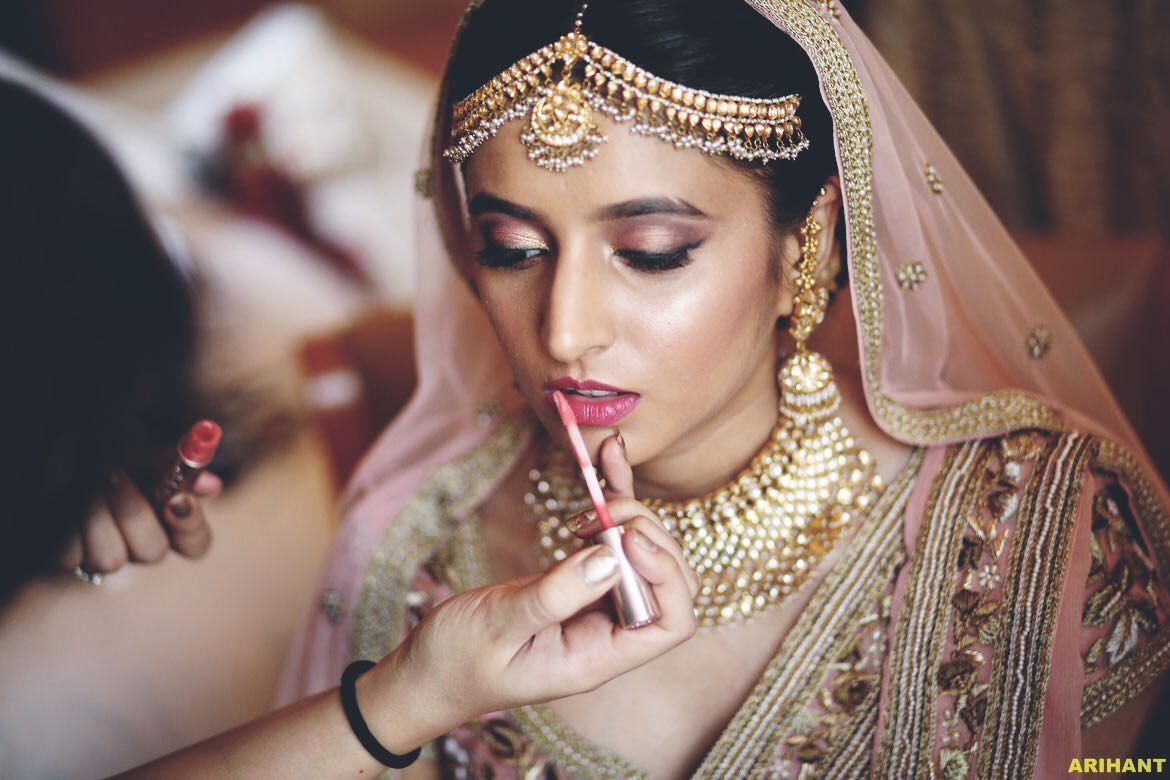 Lipstick can be made to last longer by lining and filling in with a lip pencil first and then going over with the desired lipstick. This thickens the base for the lipstick making it last longer. You can top it up with some matching eye shadow powder onto the lips to mattify it further.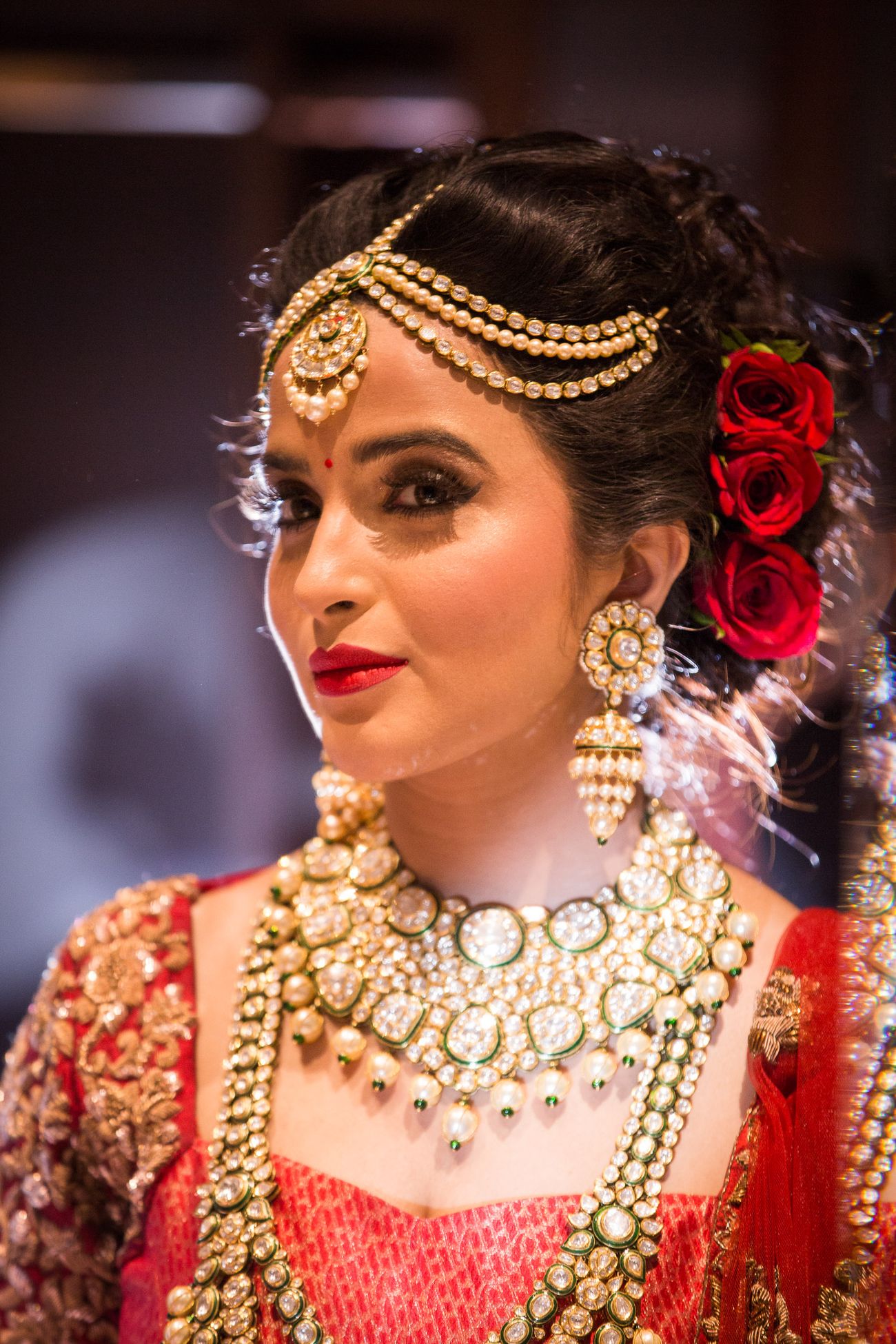 It's imperative for the brides to keep their lipstick last longer, at least for 6-9 hours. There are so many amazing brands to help you  keep your lipstick last longer, though I always advise brides to use matte lipsticks of global brands, 3-4 quotes and avoid perching their lips. Also, do touch up as and when needed.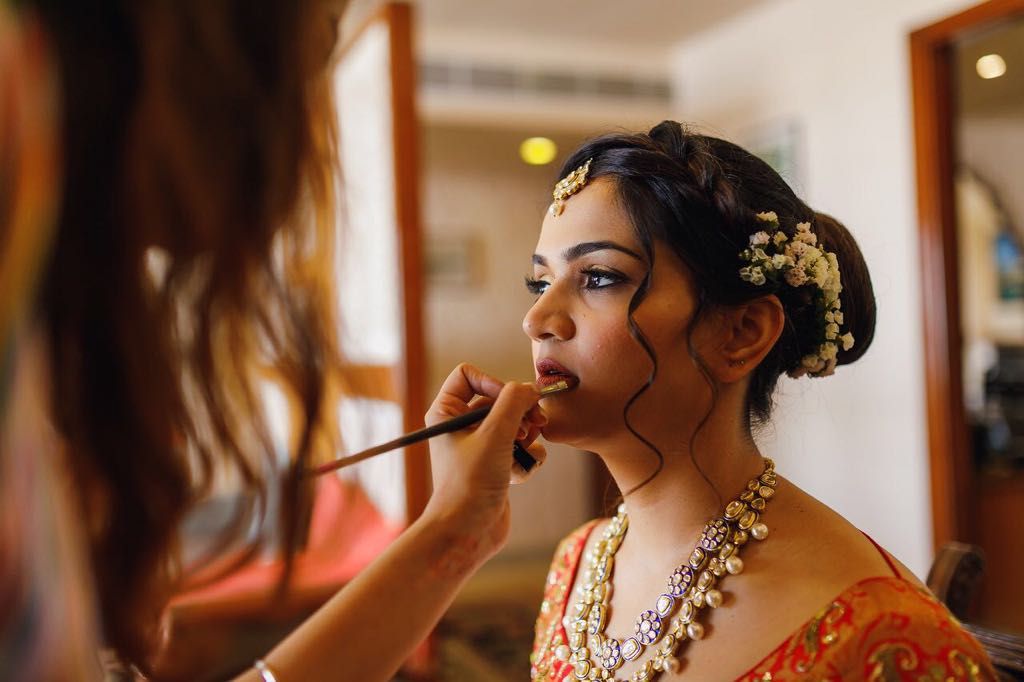 We have a wide variety of lipsticks available in the market but on your wedding day to choose the right one sometimes can be hard. I would recommend brides to apply the liquid matte lipsticks that are available keeping in mind that the texture should be lightweight. The colour should be true to itself and should not bleed or transfer. Also a key ingredient that you should look out for in all these liquid lipsticks is vitamin E as it hydrates and softens the lip
Pakhi Pahuja

 says 'Lip Primer + Matte Lipstick'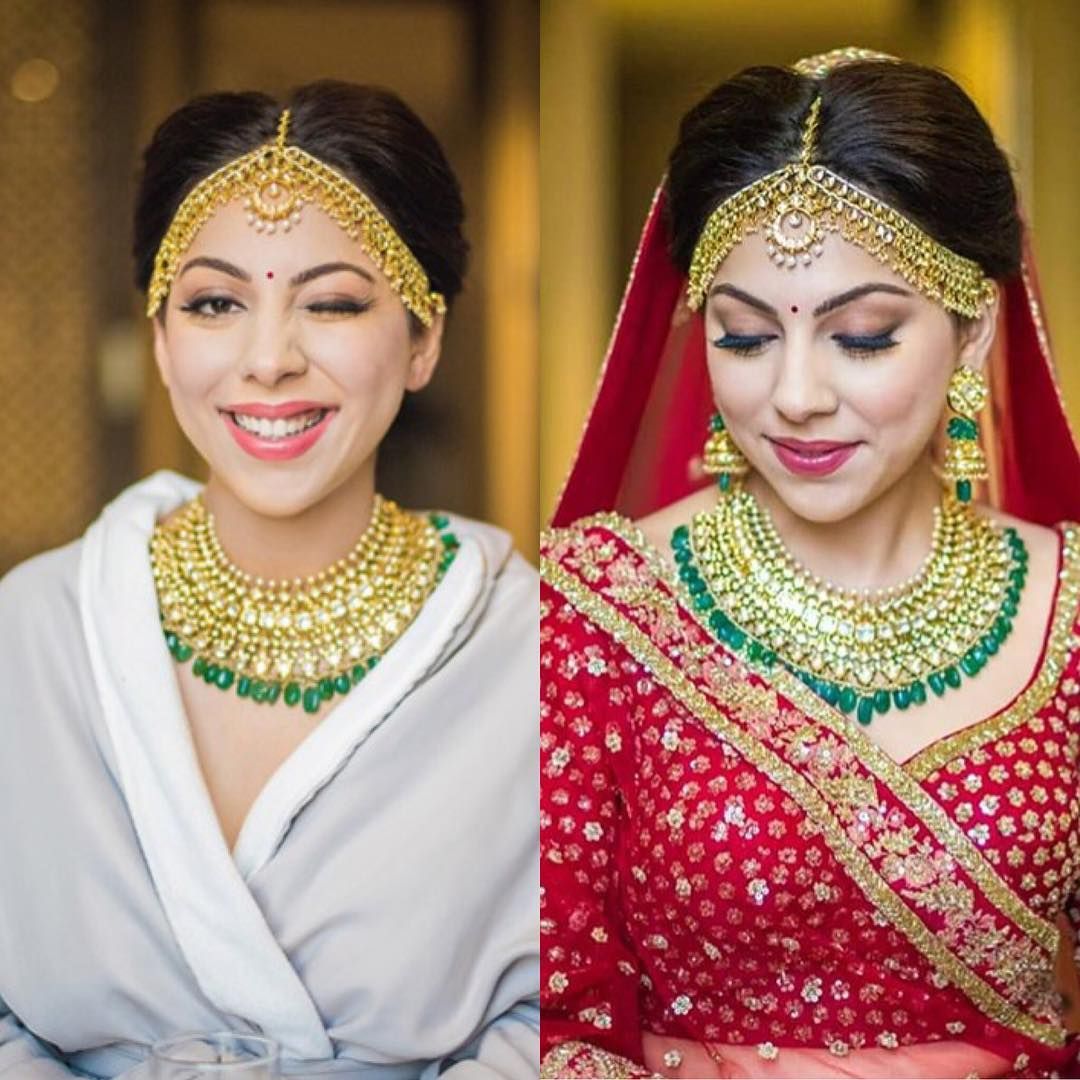 ​L​ip primers are the key to help avoid chapped lips, as chapped lips are the cause of uneven lasting of any lipstick. Matte lipsticks do last longer than the glossy ones and I highly recommend only matte lipsticks for its long lasting perk.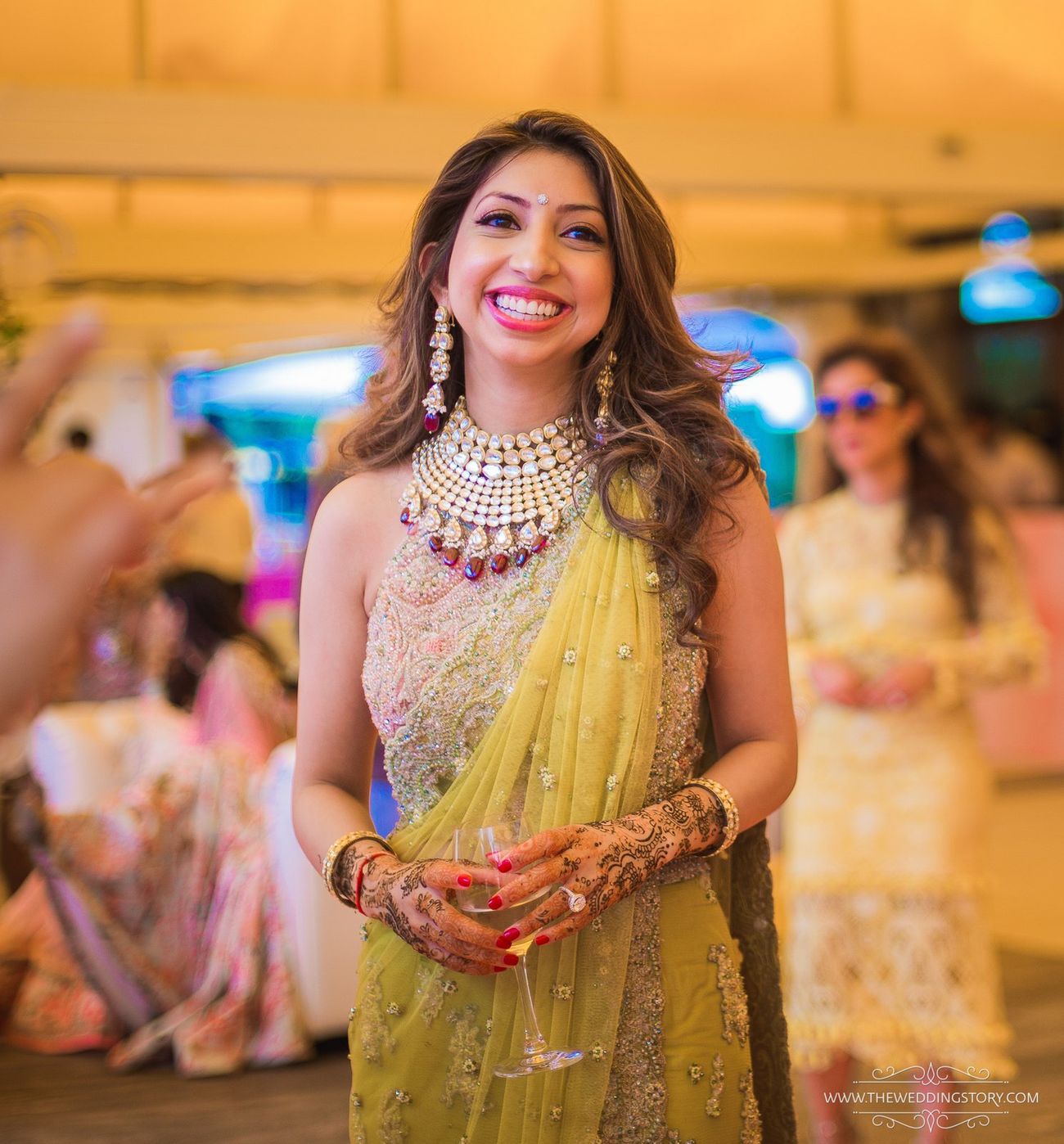 For brides the most imp thing is that lipstick should last. Use a lip scrub and buff away all dead skin so as to make the lips soft and supple. Always use a medicated lip balm and massage it into your lips. Take a tissue and blot off the excess balm and always use a lip primer. Use a lip liner to define the lips and fill the lips with the same lip liner. Then go on with the similar coloured lipstick. Blot off with a tissue paper. Re-apply the same lip colour & blot again and repeat the lipstick application for the third time. This will ensure that the lip stick stays. Some brides like to use a lip plumper so that the lips look fuller.
Neeraj Navare says 'Exfoliate Your Lips'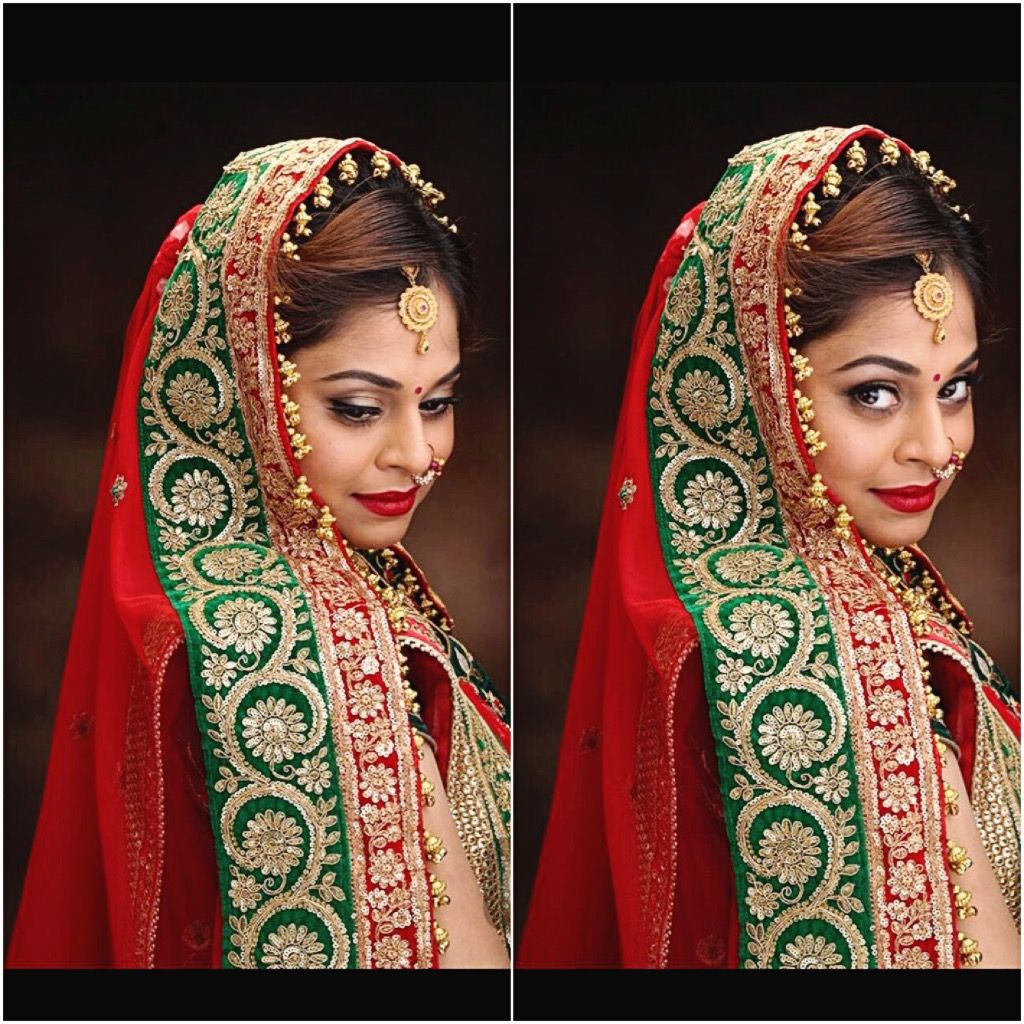 Lipstick is an integral part of that very scintillating bridal look. A statement lip is something that can be cherished as a memoir over years. Yes! Girls talk about the lipstick they wore on the D day for a long time and some of them even pass the colour to their friends so that they look the best too. How to make a lipstick long lasting? Exfoliate your lips. This is the best way to get rid of those lines and chapped lips. A long lasting lipstick on chapped lips is a recipe for disaster. Another trick is to use a lip primer does wonders.
Mausam Gandhi says 'Use a lipstick with a matte finish'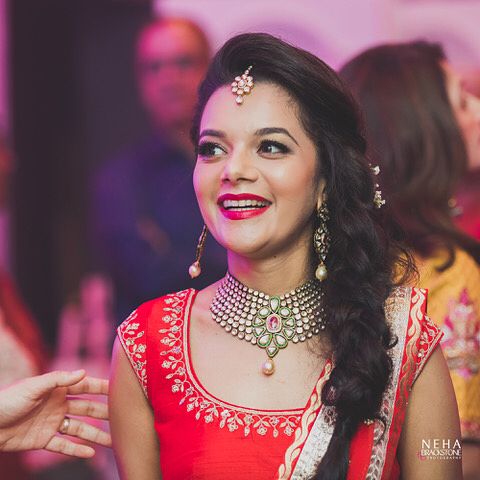 Lipstick, by far is the tiniest yet most important thing to focus on around your wedding! The last thing we want is having a ring of leftovers around your lips. A few precautions will make sure it's intact and fresh! Everyone's aware that exfoliating your lips is a must to avoid flakiness, with a decent amount of lip primer. But for a lipstick to last longer, I'd suggest to go with a Matte finish one. Using a lip liner would just be an added benefit for it to stay longer!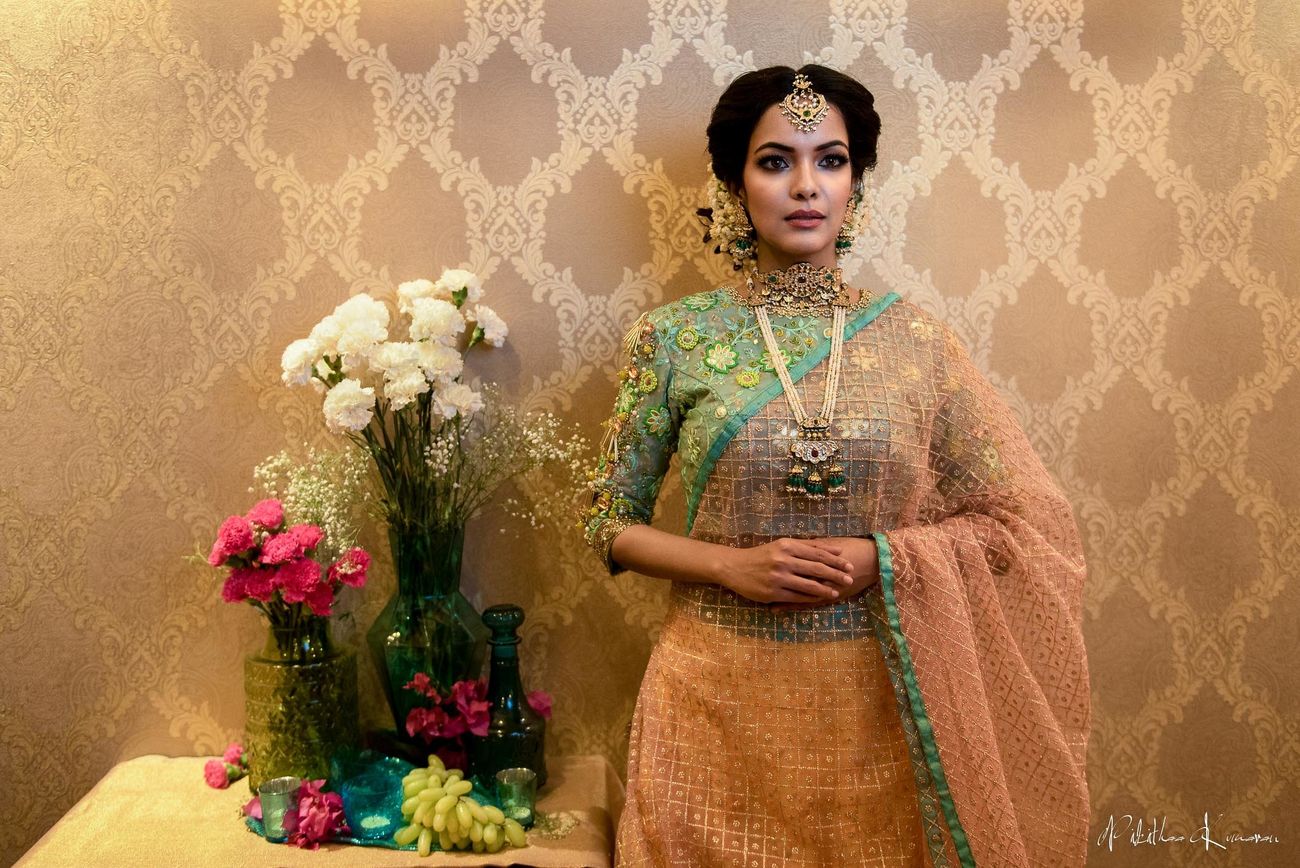 Make sure you exfoliate your lips well to avoid the dead skin. A good lip balm or primer is a must. Lip liner helps your lip colour stay for a longer time. Liquid lipstick is something I use on most of my brides for it lasts longer.
Make-up by Afsha Rangila

 says 'Do a lipstick trial at home 5-6 days prior'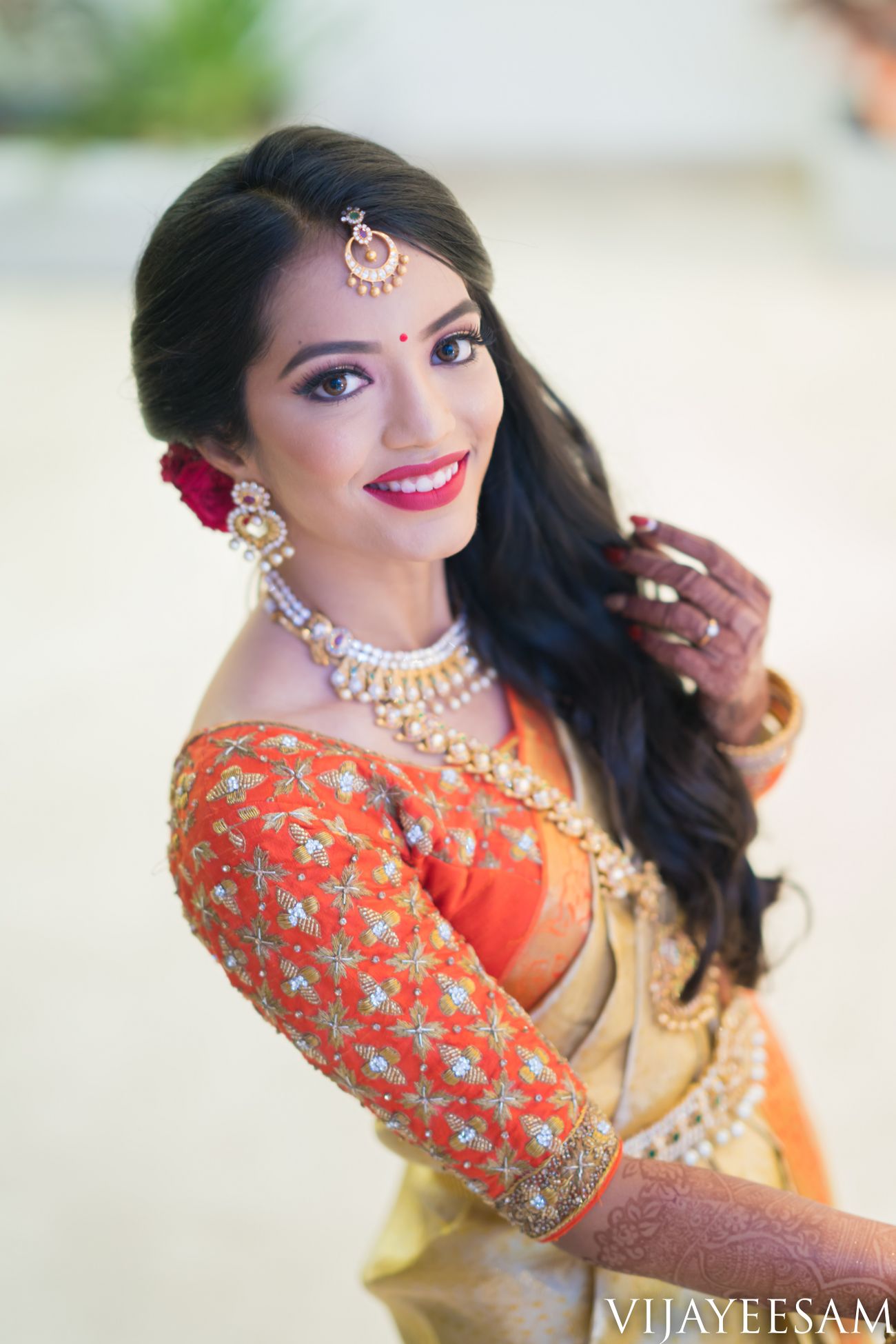 Prep the pout right, prepping always plays an important role to make your lip colour last longer. Start a lip exfoliation regime at least 10-15 days before the wedding so that your lips end up looking rich and healthy on your big day. To make your lipstick last longer, use a lip pencil of the same colour as your lipstick all over your lips. Try using liquid lipsticks if u are into mattes as they tend to last really long. Quick tip- try these tips at least 5-6 days before your big day with the color you've chosen, just so you know what really works for you and lastly keep smiling to make your lips look good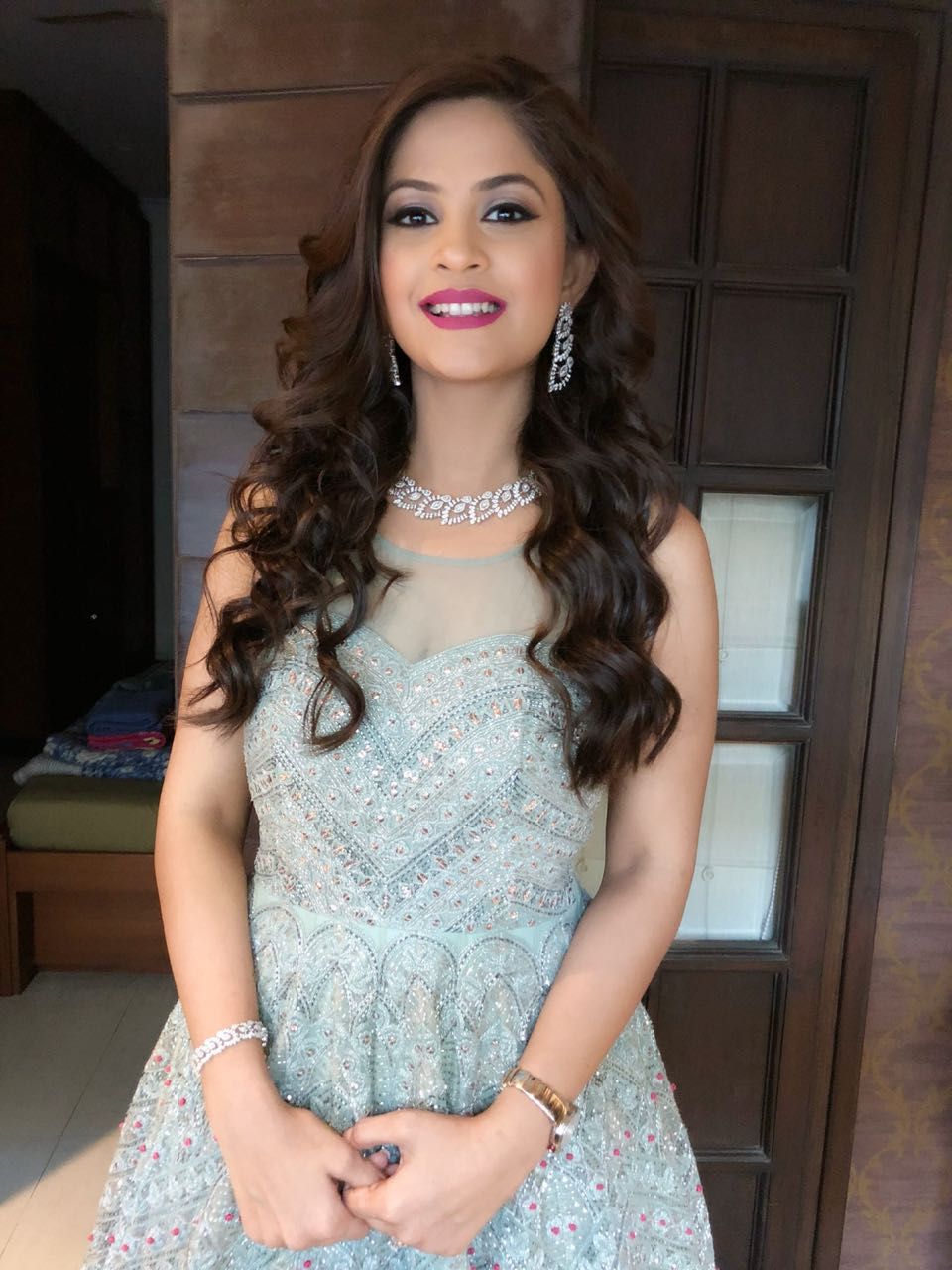 I generally line the lips with lip liner and then fill them in completely with the lip liner and then I add the lipstick over this. This makes the lipstick last long. Another way to make the lipstick last longer is by placing a tissue over the lips once you're done doing the lips and applying a bit of translucent powder over the tissue onto the lips (not directly over the lips)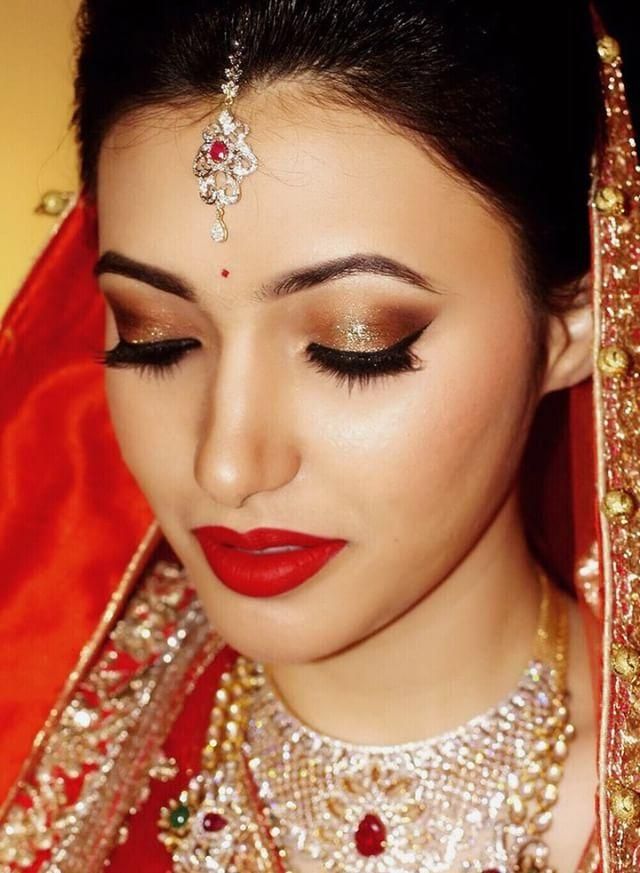 Secondly, to make your lipstick stay long lasting the easiest way is first make sure your lips are well moisturise with lip balm before starting your makeup and later on use lip primer on top of that use lip pencil all over according to the choice of your lip colour and finally you can used your matte lipstick. That will easily stay for at least 5 to 6 hours unless you bite your lips. If you want glossy lips you can use a long stay gloss on the centre of your lips.
Pratishtha Arora says 'Velvet lipstick + Finishing spray'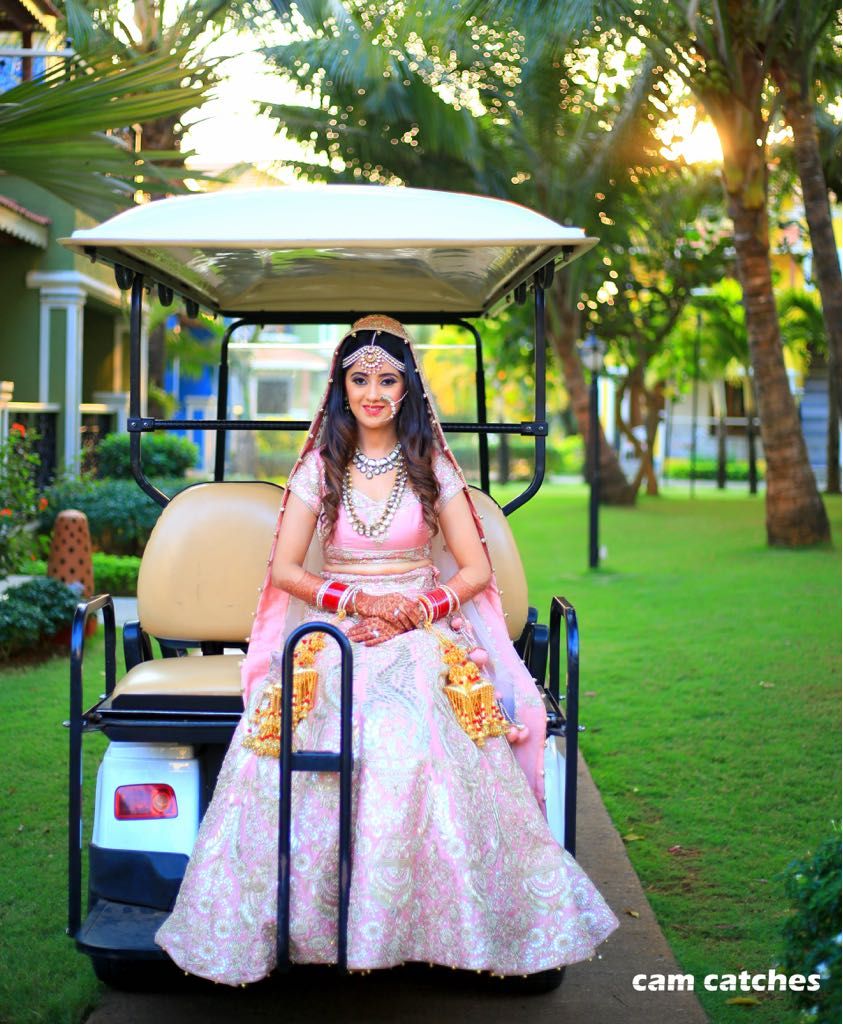 Exfoliate the lips before your makeup session and go for a liquid matte lipstick as they stay longer. For super chapped lips, a velvet lipstick would be recommended and just spray some makeup fixing spray over it to ensure that it stays for the whole night.
Makeup By Smita says 'Set it with translucent powder'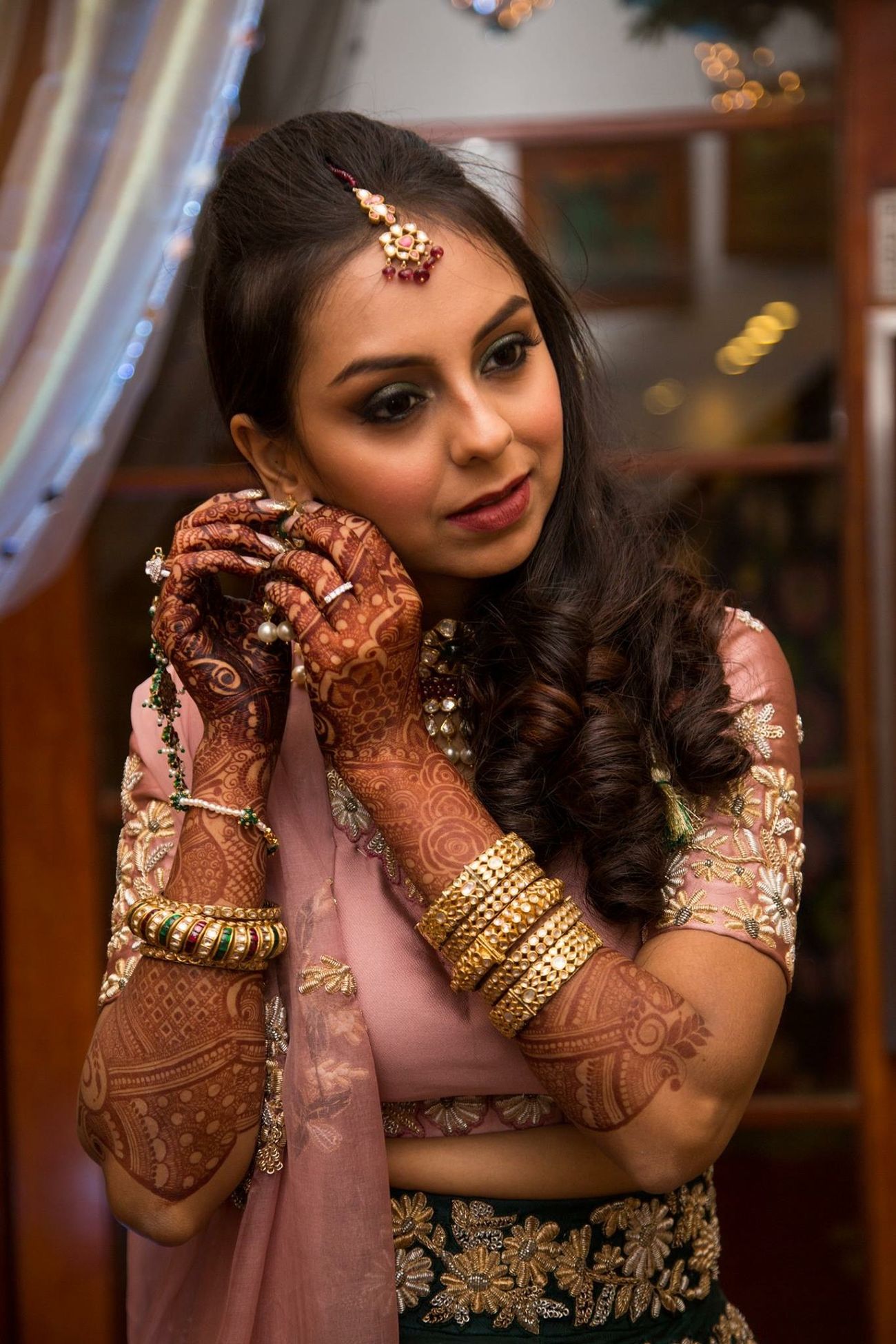 Lipstick is one item that can elevate and pull your beauty look together, and it generally also is the first thing from your makeup that tends to wear out as you go about your day. That is why it's essential to ensure that your lipstick stays put. Setting your lipstick with a translucent powder in between two layers of lipstick is my favourite trick to do to on myself and my clients to make any lipstick last longer, especially for brides on the wedding day. The reason to use powder between layers is because once it sets, it locks in the colour to get longevity.