MUAs Reveal: Lipsticks That Look Amazing On Darker Skin Tones!
BY Sakshi | 15 Aug, 2019 | 3904 views | 4 min read
Everyone has their own unique skin tone and it's not necessary what looks good on one bride will look the same on you- a lot of things make a difference- the skin tone especially. There are a whole different array of colours and shades which complement dusky darker skin tones, bringing out their beauty for brides, and the lipstick shade plays a big role in that. So we asked some makeup artists to reveal their fave lipsticks which look amazing on dusky brides, and they gave us their hot favourites!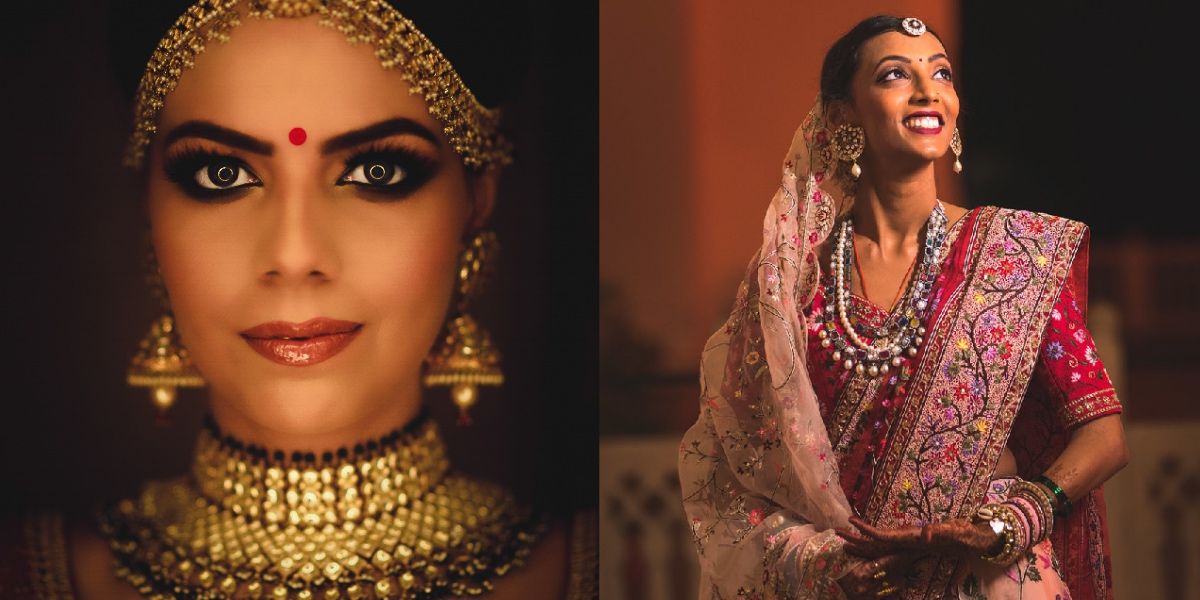 Image via Ombre by Harsheen Jammu★ 4.8  and Sanwari & Ashish
I love the Huda Beauty Trophy Wife. Its a neutral toned medium berry and looks very flattering on deeper skin tones. This is a colour for the brides who want to choose a more subtle colour and dont want to go completely nude on the lips.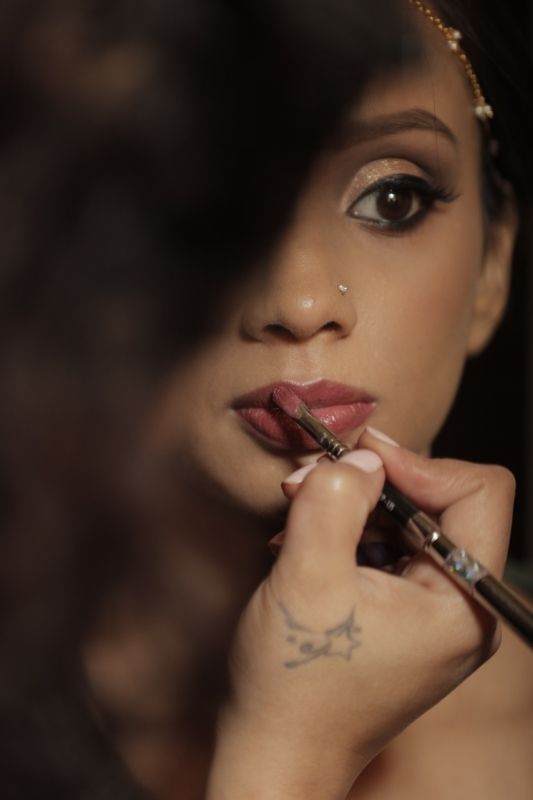 I love All fired up by MAC, which is a shade that accentuates the golden skin tone of the brides making it shine all the more. Another one of my favourites is Ruby woo retro matte lipstick by MAC- There's no second thought when it comes to Red for the bride. Ruby woo is my favorite when it comes to red lipstick for dusky brides.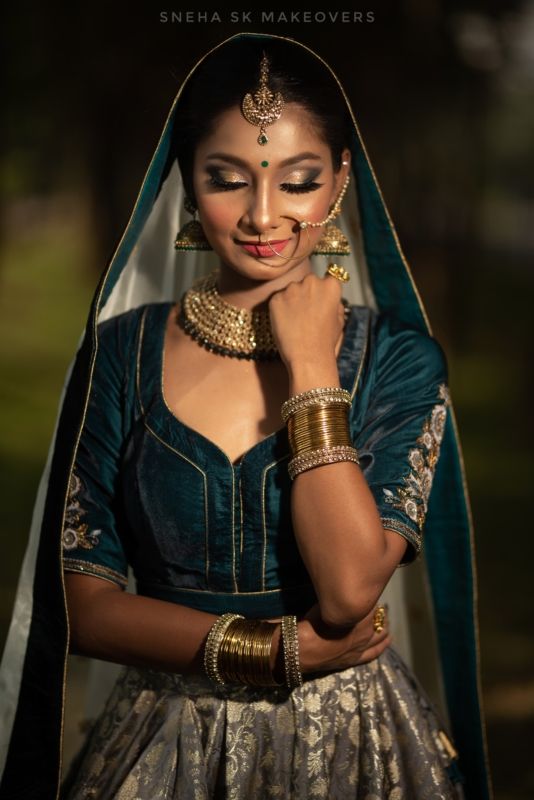 I really the shades of Red which i personally love on my brides with a dusty skin tone. Reds are the forever Universal favourites and a bit deeper pink and wine shades also complements their skin complexion so well. Nars- Dragon Girl (Red) is the shade I have used on the bride here, and it just pops so well!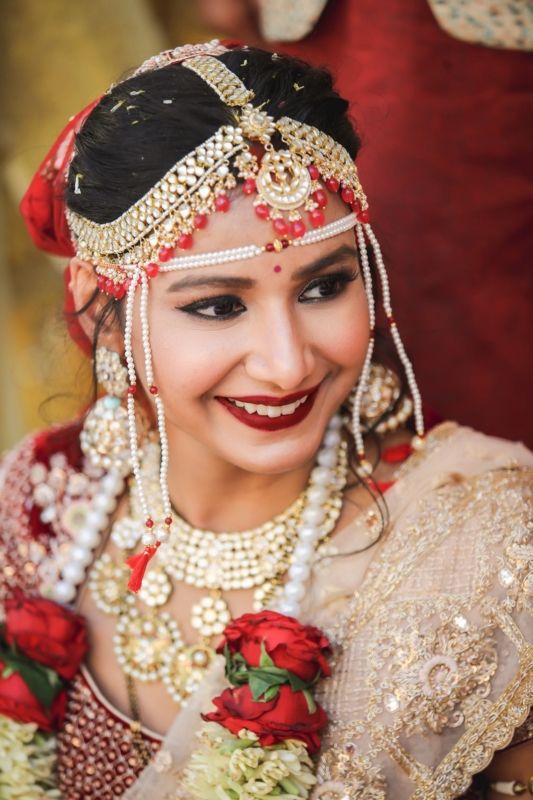 Truffle brown lips looks highly appealing and sultry as they blend naturally with dusky complexion. HUDA liquid matte lipstick in TRENDSETTER topped with BOMBSHELL is one of my favourite combinations for dusky brides.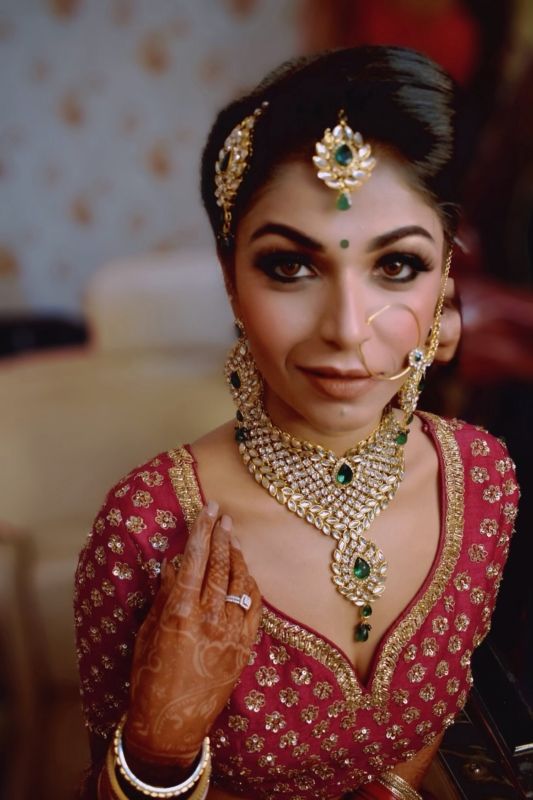 Dark burgundies and deep browns are the safest bet for mahogany skinned ladies. Dark skin can handle more intense like deep reds or reds with blue undertone.Wine,berry, brick red color suits dark complexion. Two shades I personally love on them are Marry Jo K, which is a shade of red and Head over Heels from Kylie, which is a plum shade.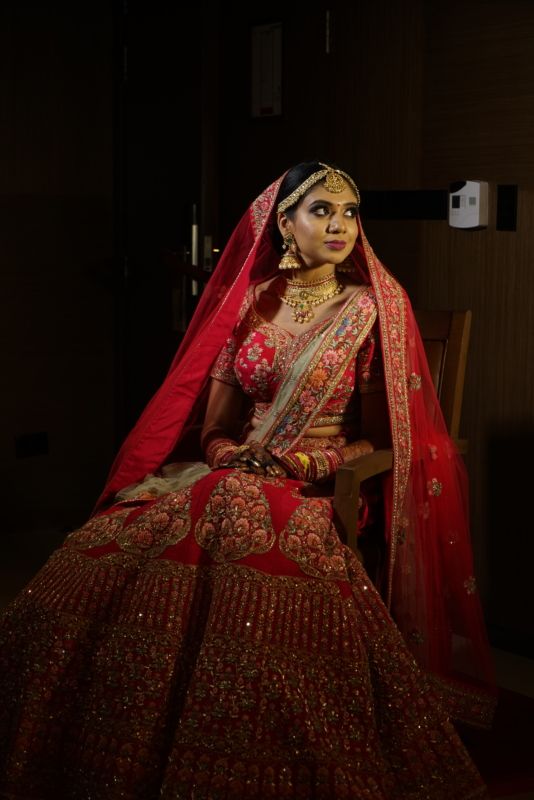 I also like the Chambor Extreme Matte Long Wear Lip-color in 05 - Very easy to apply comfortable on lips & looks fabulous on darker skin tones. It is the perfect deep mauve that compliments all skin type specially dusky skin. Kat Von D Liquid Lipstick in Shade Outlaw is another favourite - a red made for all the days when you want to steal the show perfect red pout. Comfort and longevity are again best being Kat Von D as worn by the bride below.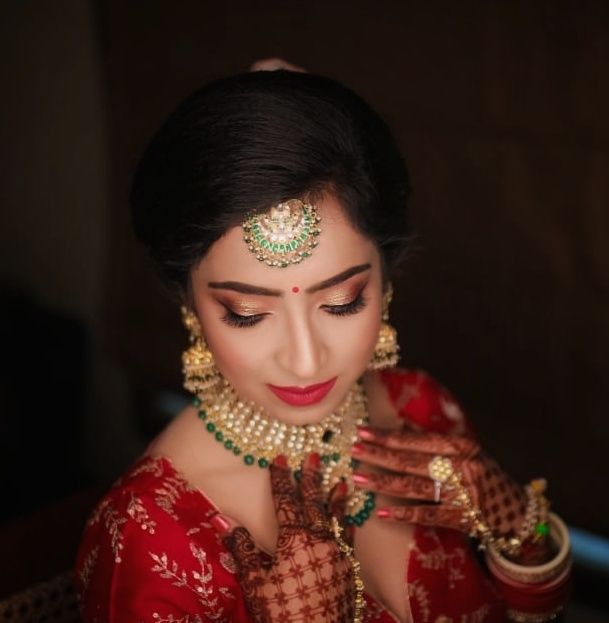 The warm dusky skin is gorgeous. It looks absolutely divine when enhanced with the right shades & tones to bring out that beauty even more. As a makeup artist I would like to tell all the dusky brides-to-be to pay special attention to the colours that goes on their eyes & lips. For instance, when it comes to your lipstick, go for deeper shades with warm undertones and stay away from any shade that washes you out or looks pale. It should enhance your complexion & not make it dull. Some Indian brides are scared to wear bold colors and some never find their perfect nude lipstick. So here are my top picks for all you gorgeous ladies for your D-Day!
MAC Retro Matte Lipstick in Ruby Woo
Huda Beauty Liquid Lipstick in Icon
Kat Von D Ever Lasting Lipstick Lipstick in Lolita
Maybelline Creamy Matte in Mesmerizing Magenta
L'Oreal Paris Color Riche Moist Matte Lipstick in Pure Garnet